---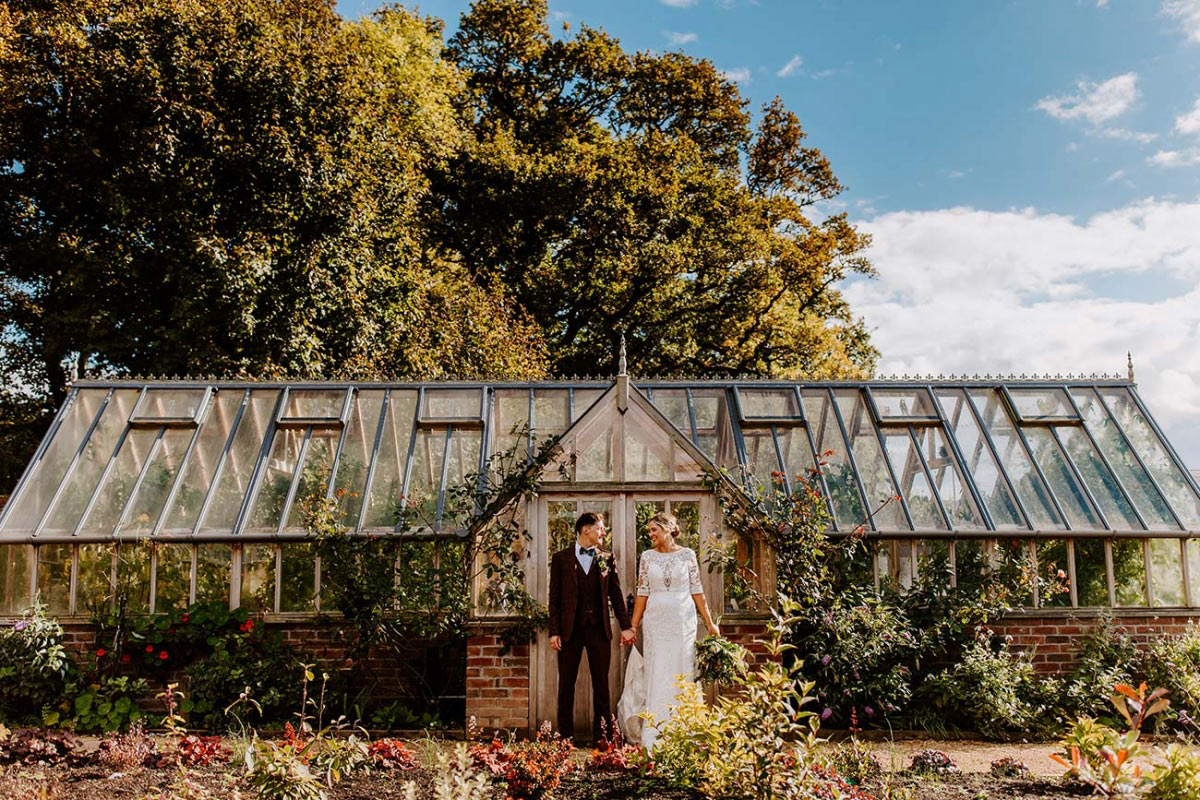 Wedding at Deer Park, Devon
Twice a Charm
Chantelle & George's intimate autumn wedding at Deer Park Country House
A year after they first met at work, Chantelle and George cautiously began dating. "We tried to keep it a secret at work for a while, but were spotted by colleagues driving past us on a date!" laughs Chantelle.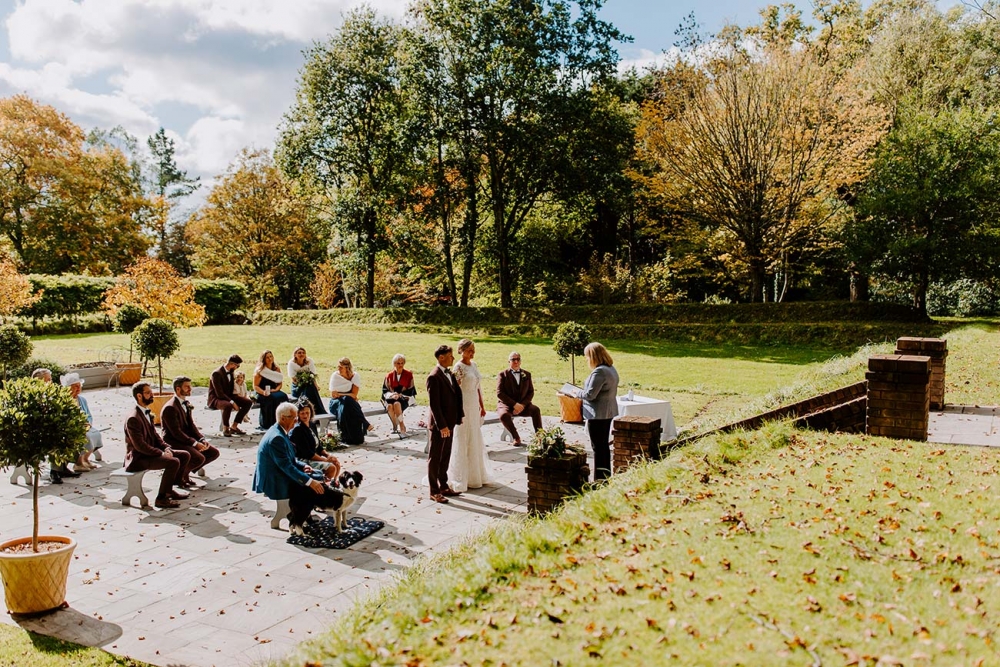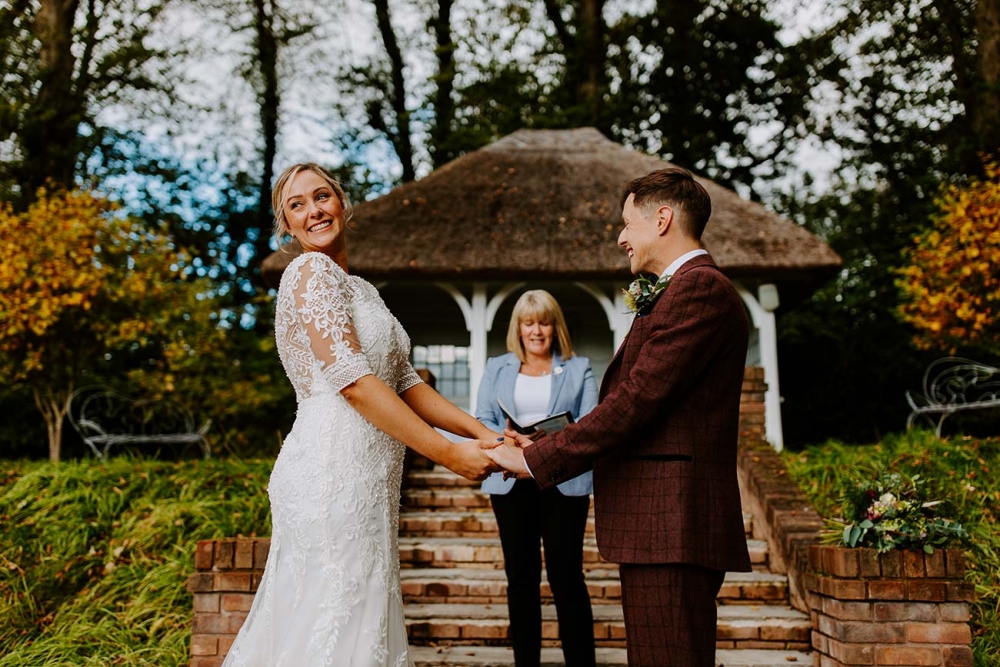 It was a beautiful October's day when the couple were walking in the valley of Great Wood when George asked Chantelle to give their dog, Naya, a treat. Much to her surprise, she discovered a ring box in the treat bag before glancing back toward George through teary eyes to accept his emotional proposal.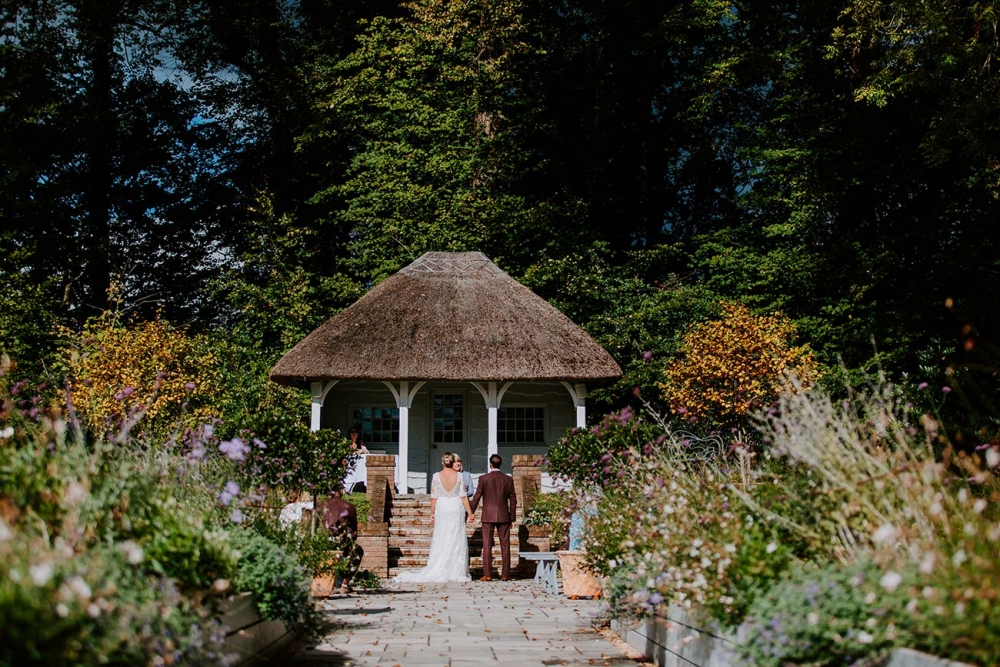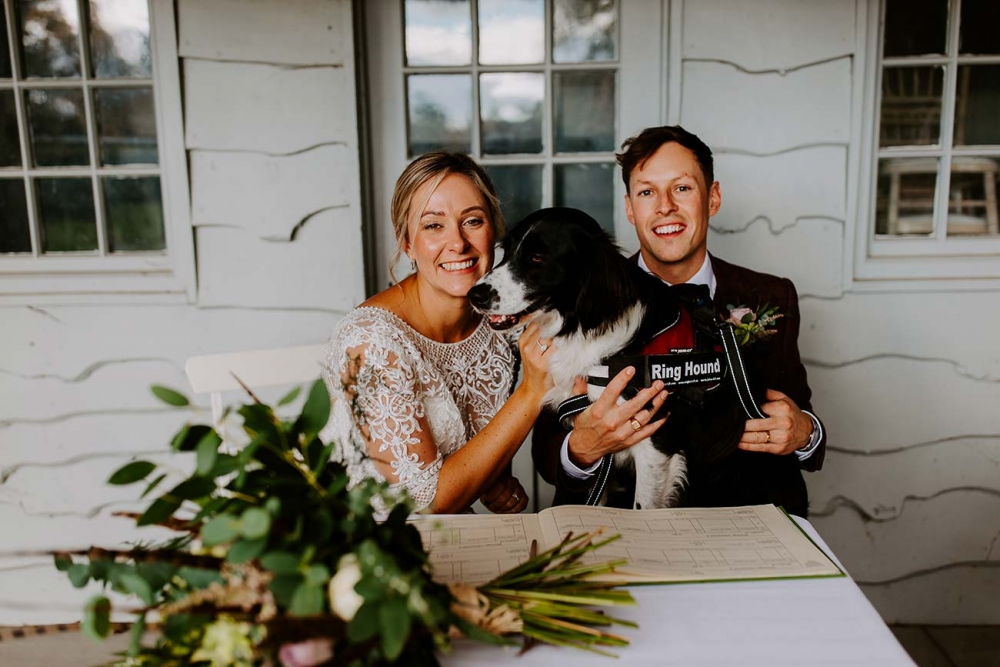 Originally, they picked an April wedding date to mark their ten-year anniversary, but were forced to reschedule their celebrations for October 2020 in line with Covid restrictions.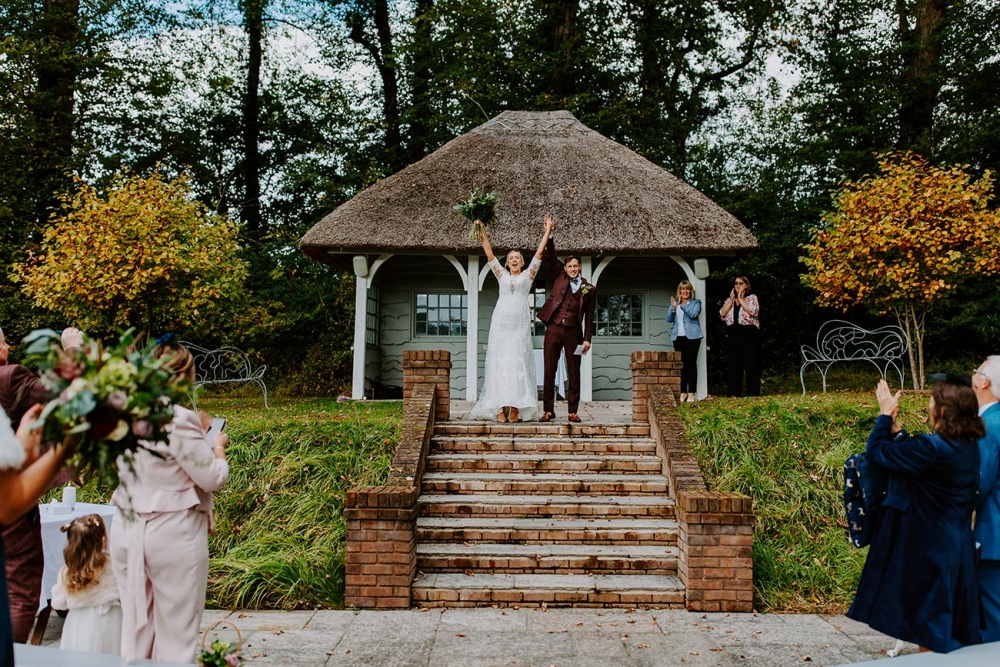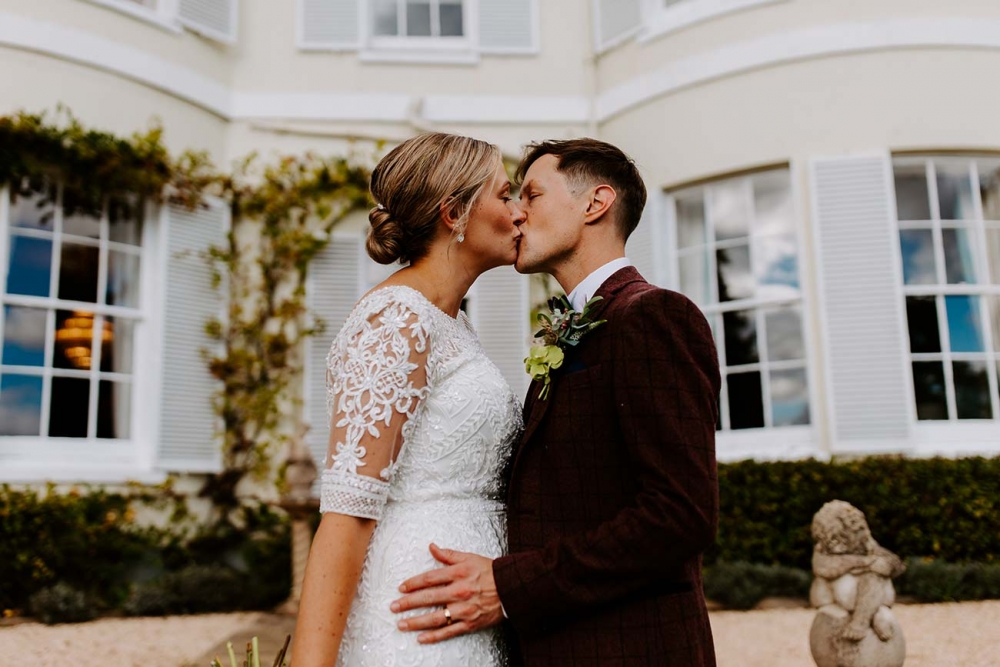 Deer Park was the gorgeous country venue for their autumnal affair, whose rustic look was beautifully carried in the navy/burgundy colour scheme and pheasant feather flourishes. Chantelle donned a stunning Maggie Sottero gown, while George rocked dapper country gent in his burgundy tweed suit complete with handmade feather bowtie.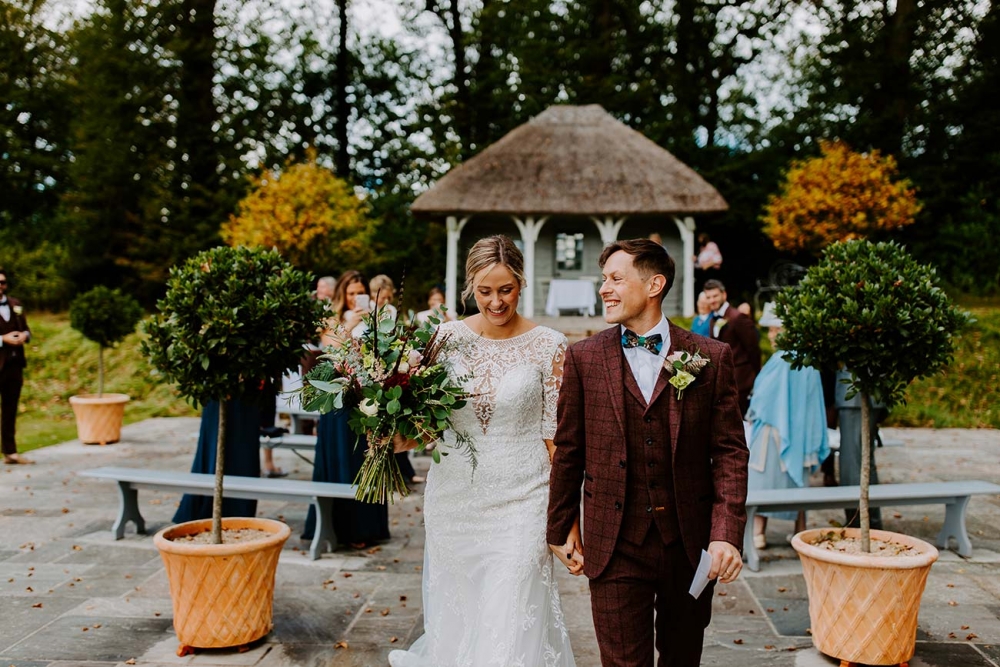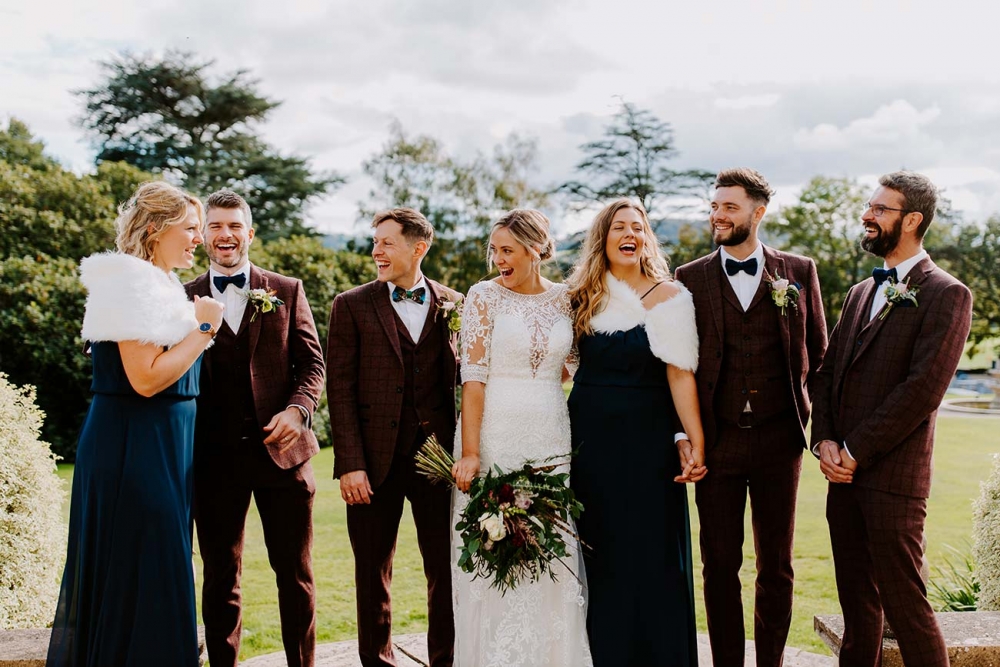 A sunny outside ceremony was followed by a relaxed afternoon of canapés, drinks and photos amongst Deer Park's gorgeous grounds. Guests whetted their appetites with an alfresco assortment of Devon ruby red beef with mini Yorkshire puddings, Brixham smoked haddock and crab bob bons, honey mustard glazed pork belly, goats cheese and beetroot samosa, and Caesar salad tartlet with quail egg and smoked chicken.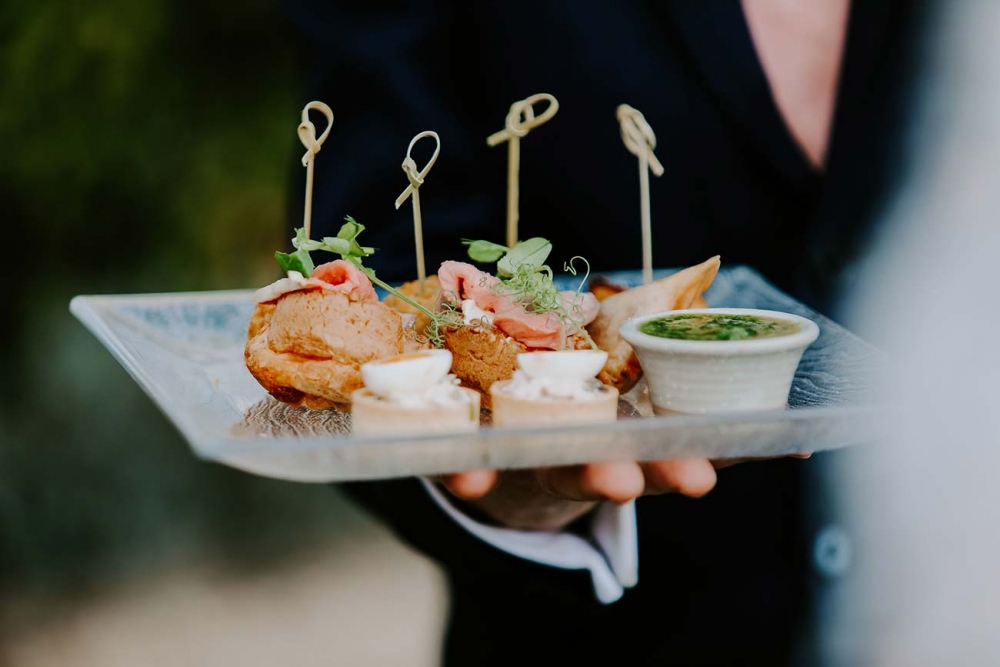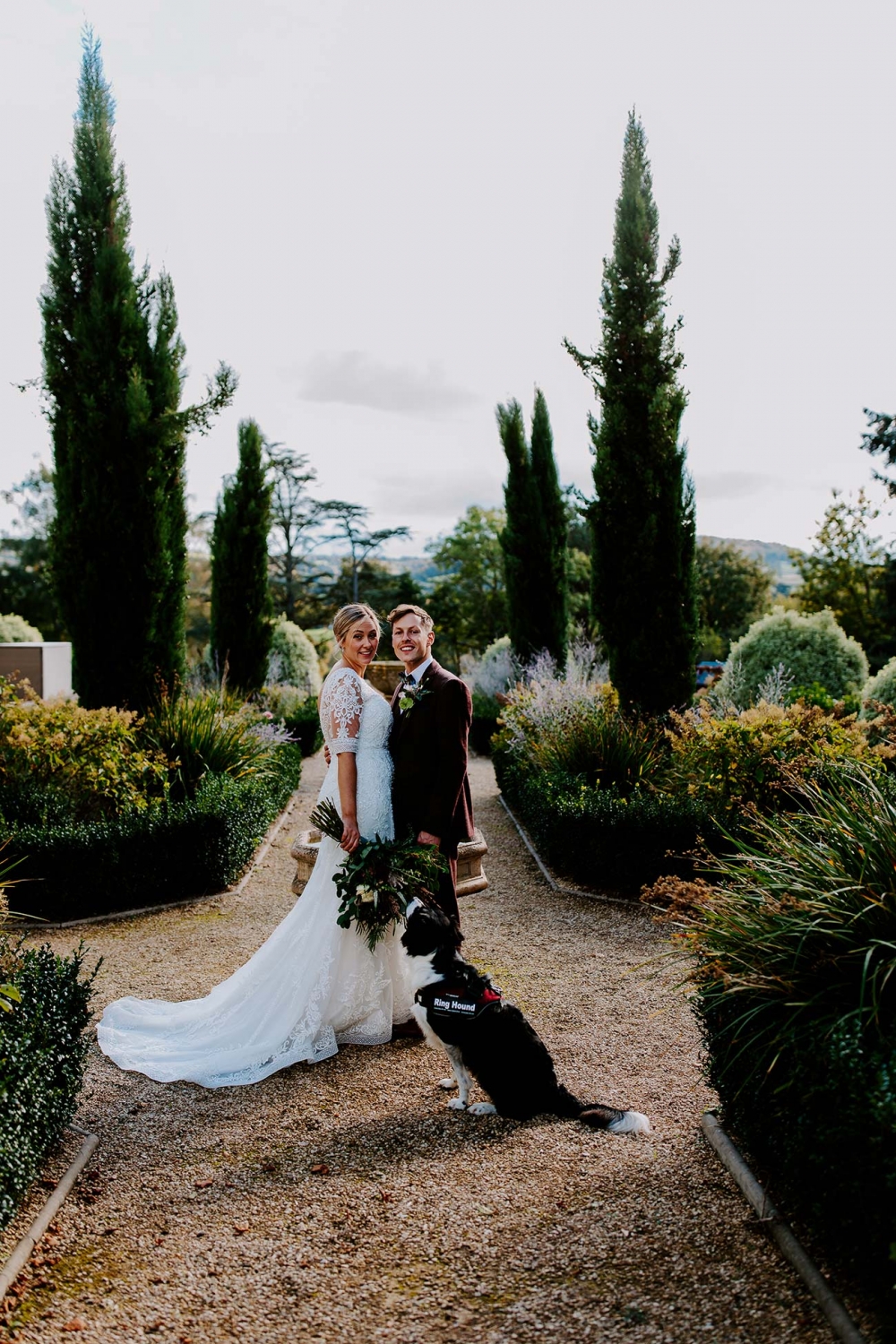 Then came the main dining event, which commenced with roast breast and crispy fried leg of pigeon followed by roast sirloin of beef and completed with sticky date pudding, caramelised banana and Devon clotted cream.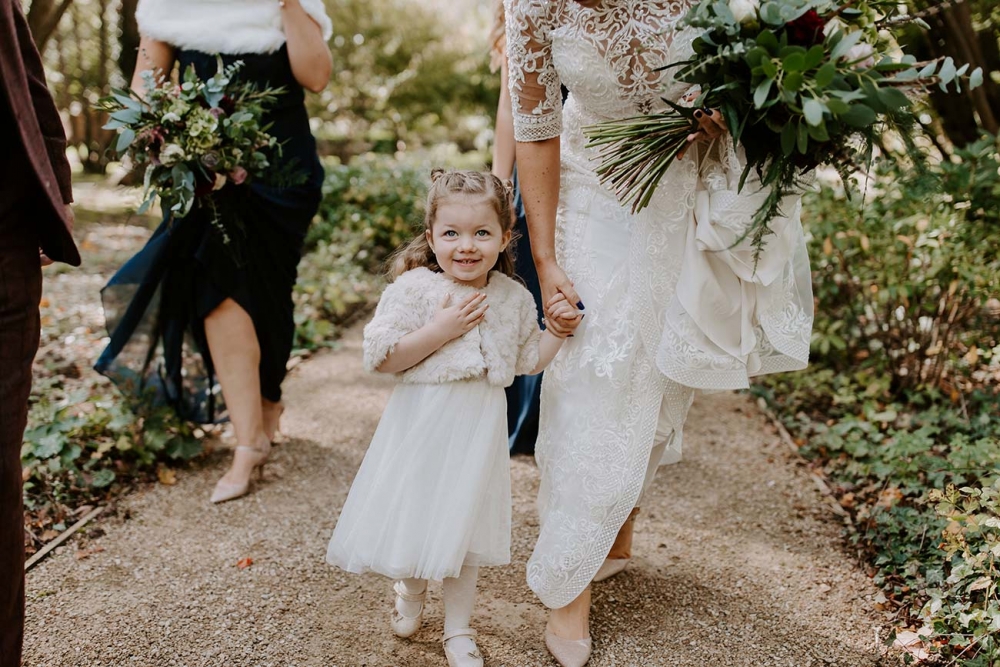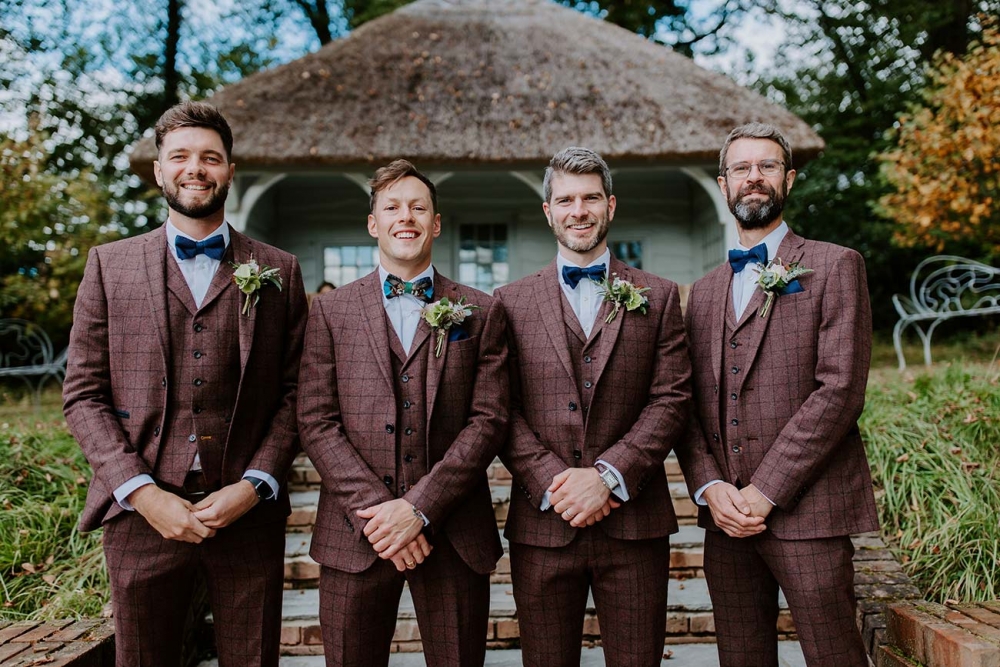 "Unusually - but given this was in October and under the regulations at the time - we waved everyone goodbye at 6pm before drinking bubbly in our luxury tree house within the grounds and looking out at the sunset over rolling Devon hills," reminisces Chantelle of her and George's early, but blissful, end to their day.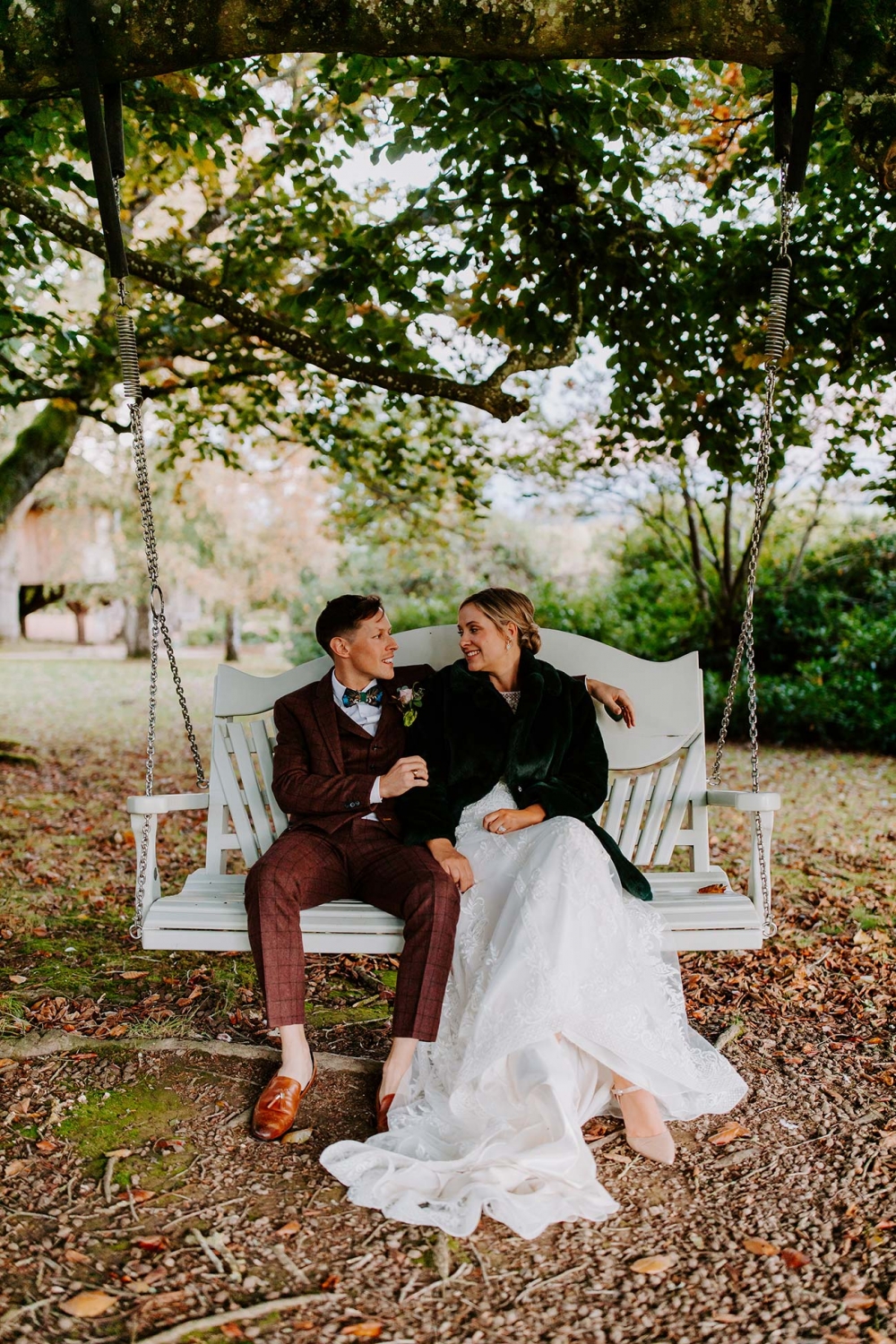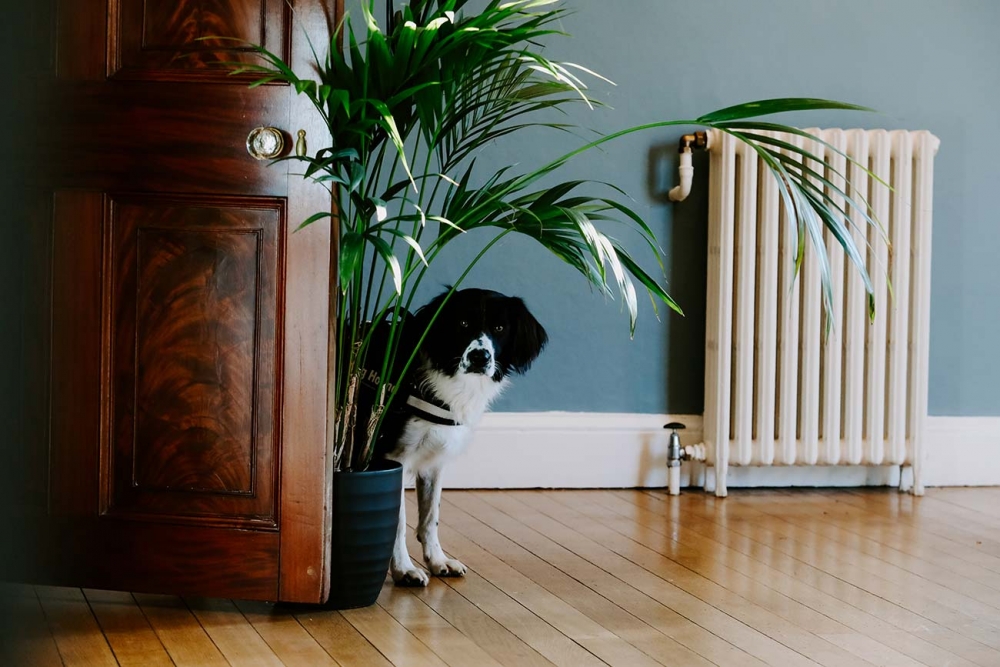 Even though their first set of plans were dashed, Chantelle and George are full of fond memories from their intimate wedding day. "Walking with my bridesmaids and dad to get married before anyone could see us was my favourite moment," says Chantelle, while for George it was, "squinting into the sunlight to catch sight of my beautiful bride and our beloved dog bounding down the aisle with the ring, with only my nearest and dearest around me," he smiles. "The intimacy was so special."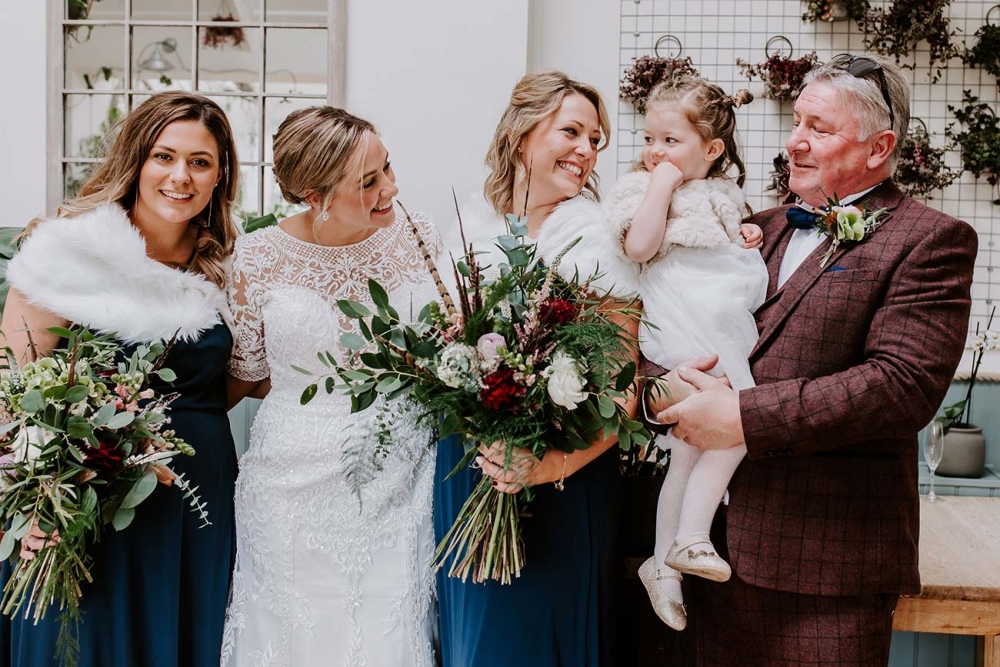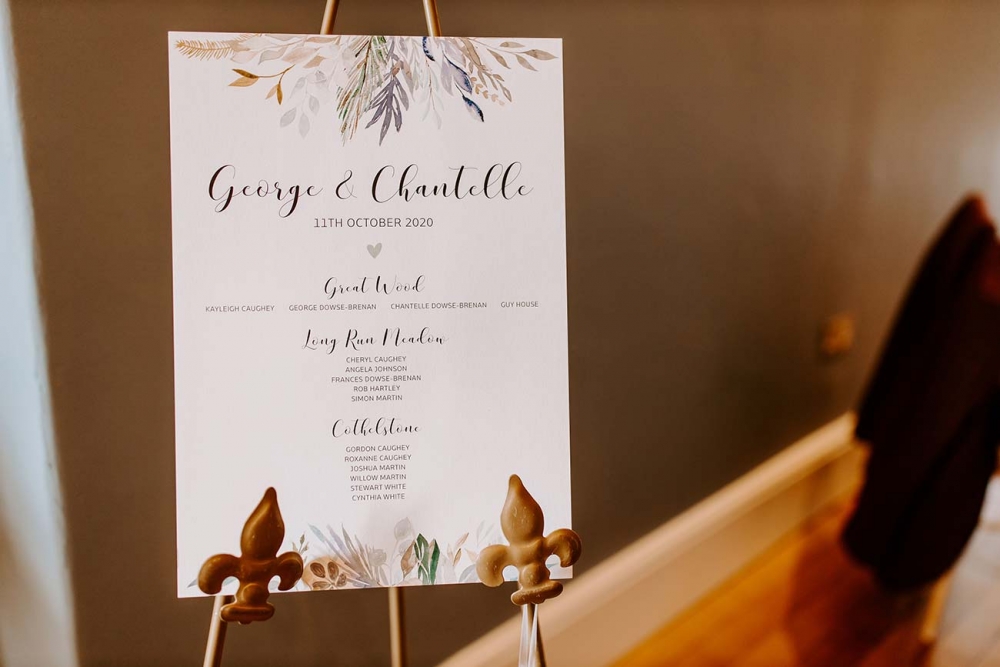 Despite the stresses of having to reorganise their wedding, Chantelle still urges other couples to immerse themselves fully into the process. "Enjoy every second of the planning – the day is gone in a flash," she says. "And do what's right for you. Don't stretch yourselves trying to please others."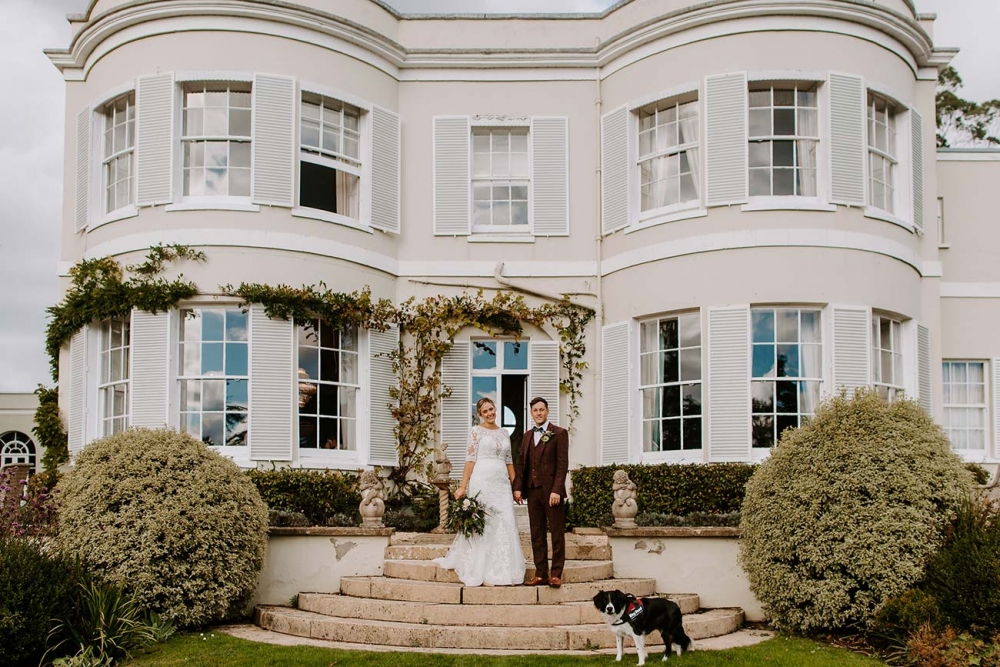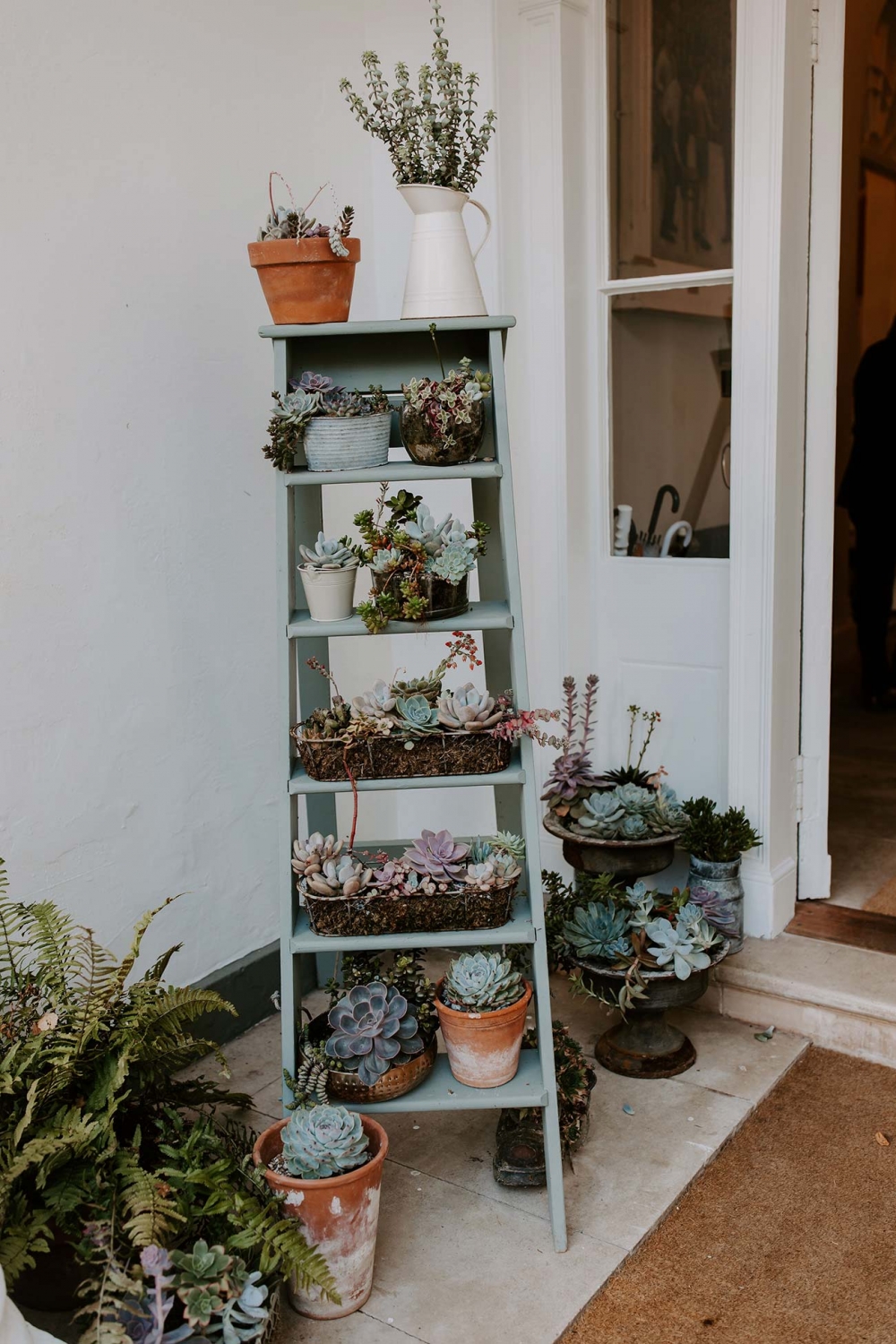 Following their own downsized event, she also extols the 'less is more' approach of micro weddings. "Consider a smaller wedding," she suggests. "We had always planned for much larger numbers, but having such a small number forced on us by the pandemic turned out to be just as lovely, and without any of the pressure of having to 'get round' to everyone."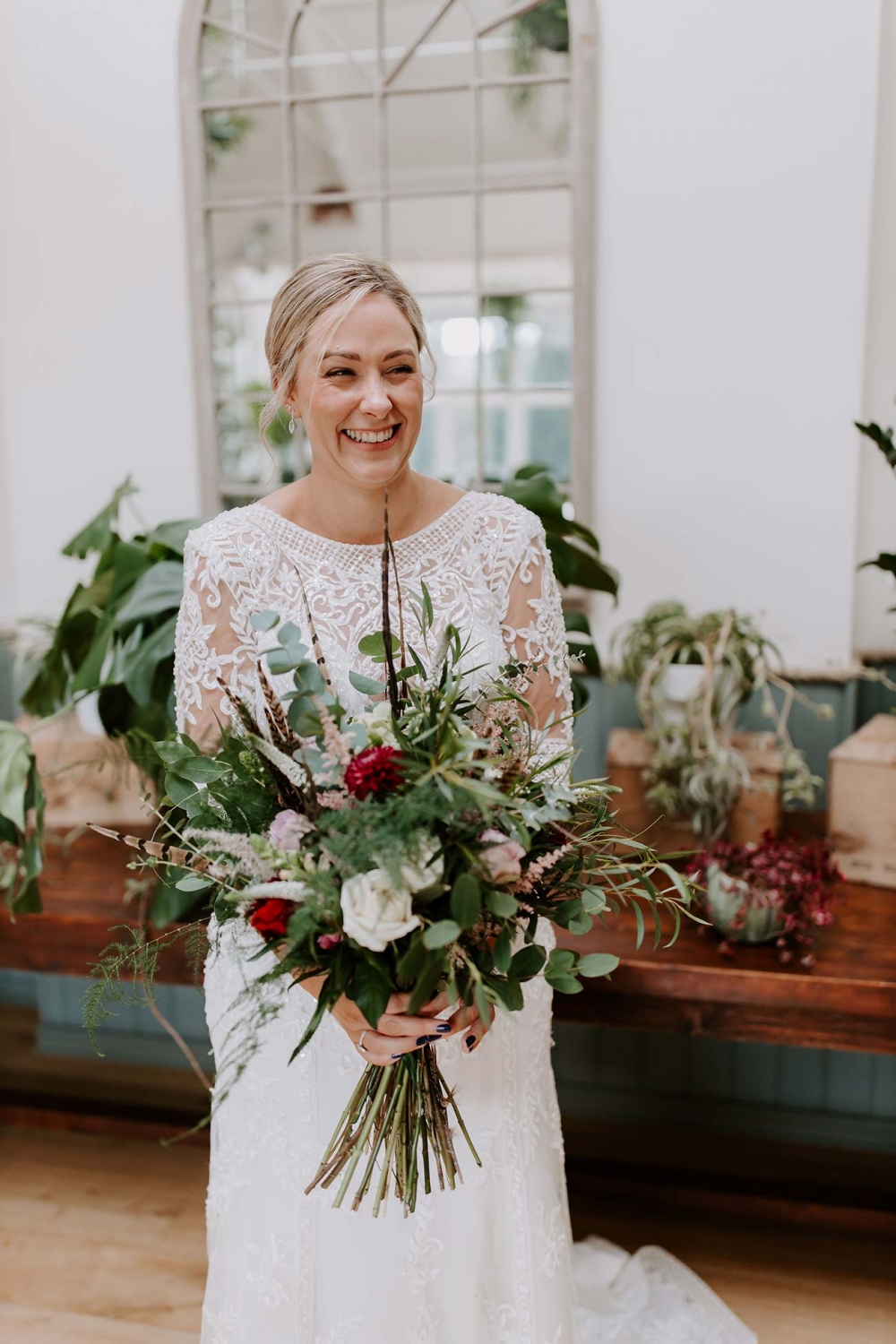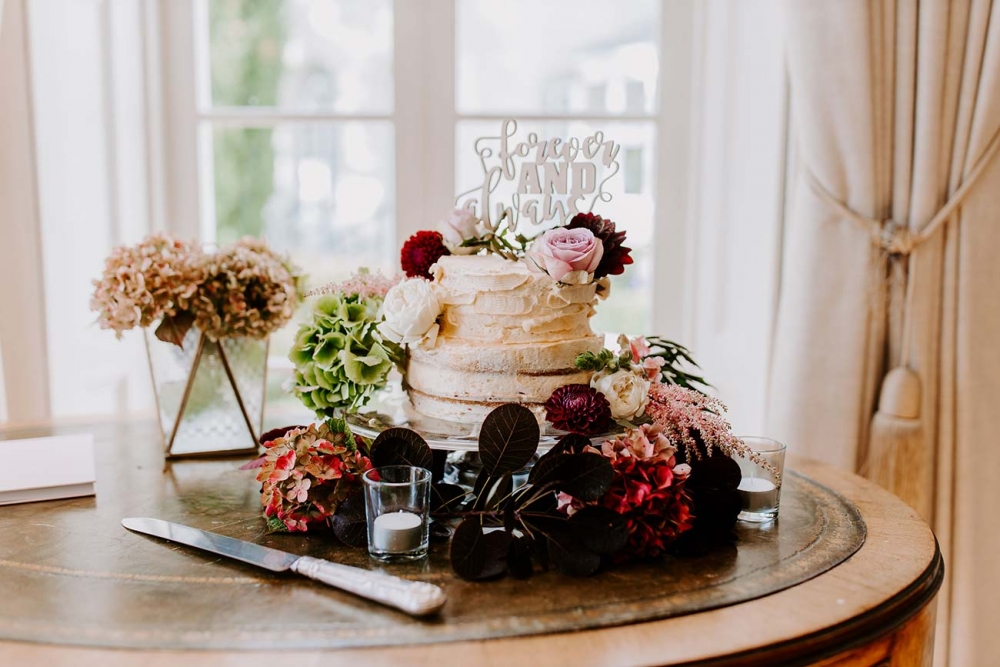 Her final word of advice – "source locally" – is a brilliantly sound endnote, especially for couples keen to support small businesses and create a more bespoke and sustainable day.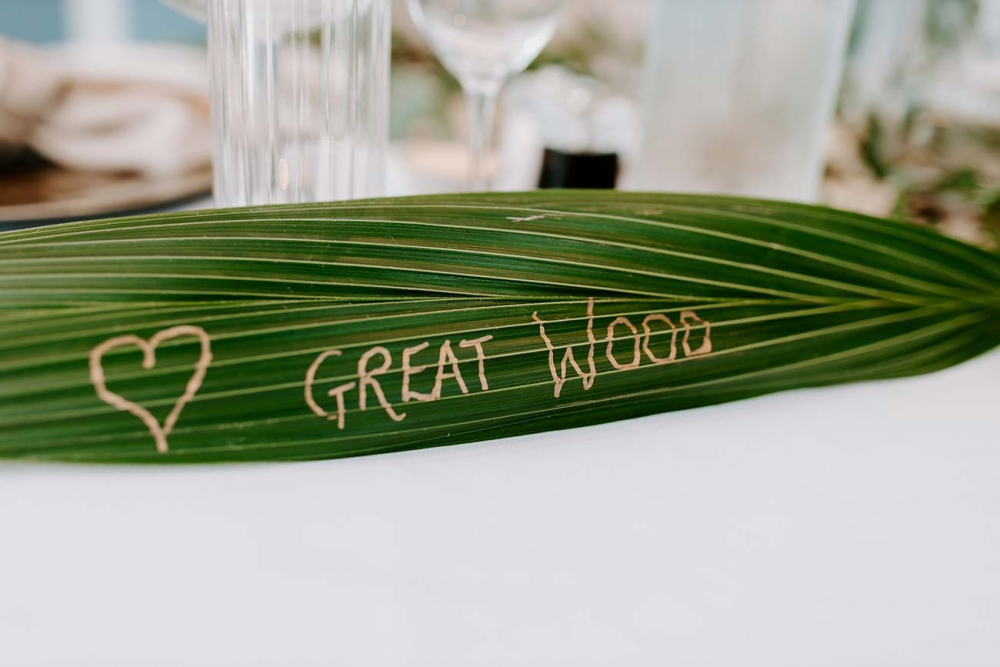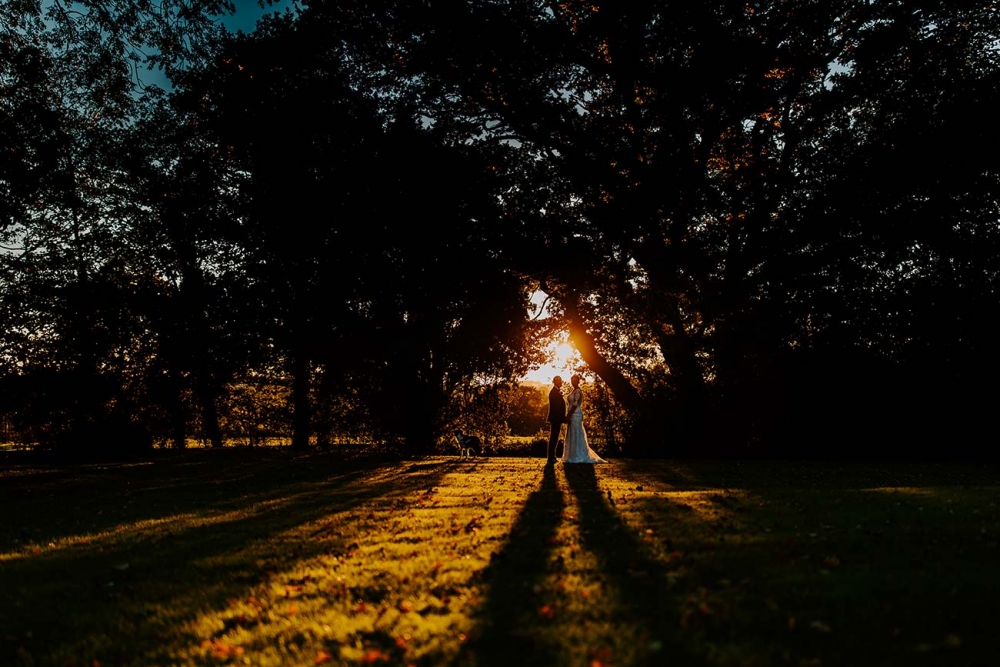 Wed

Directory

All you need from the finest wedding suppliers in Cornwall and Devon