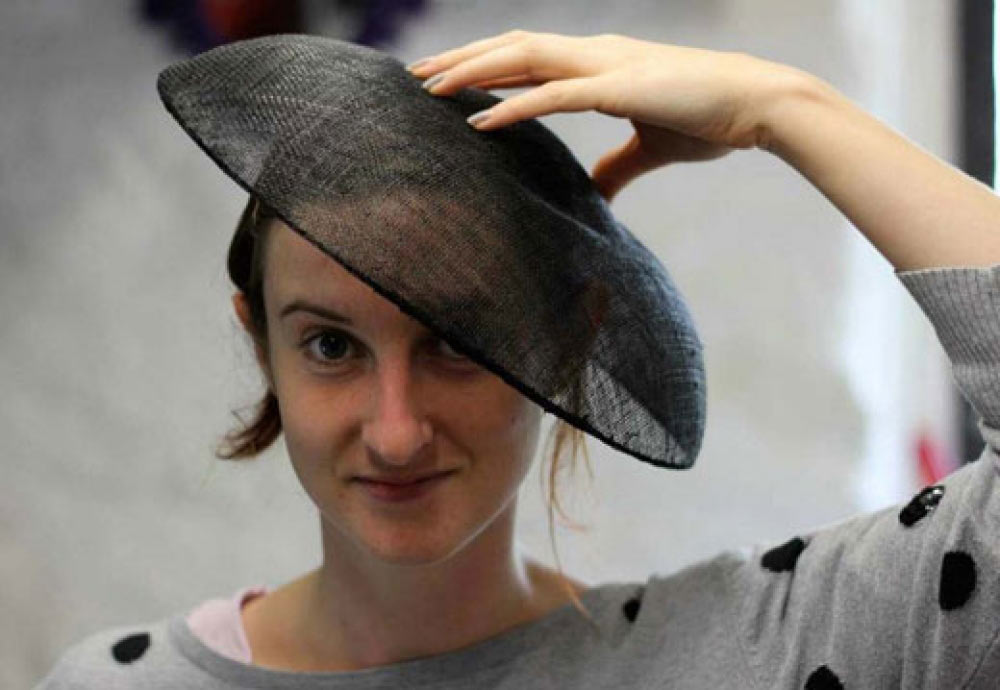 Holly Young Hats - Part 2
Article Published: Monday 17th October, 2011 - 1:14pm
---
Headwear is big news right now - as milliner Holly Young reveals in the second instalment of her London Fashion Week headwear report....
It's been a while since my last post as I have been busy with commissions and shooting my new collection.
My correspondent on the London Fashion Week frontline, Lucy McCormack, took these pictures of Noel Stewart's collection. Noel takes inspiration from contemporary art and architectural structures, creating statement pieces with flair and imagination that are real works of art. His CV includes making the headdresses for Kylie Minogue's Showgirl tour and lecturing at the Royal College of Art.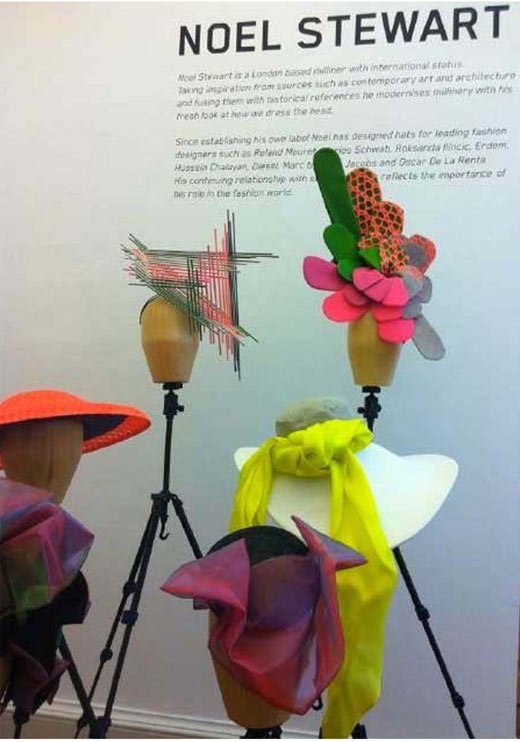 As well as making his own collection, Noel and his team somehow found the time to make hats for the labels Erdem and Roksanda's S/S 2012 collections.
For Erdem, Noel made delicate lace boaters worn tilted towards the front of the head, perfectly complementing the lace dresses and floral trench coats worn by the models. These were made from a thin frame with the lace pulled taut over it and sewn skillfully in place.
For Roksanda, Noel made chunky knitted berets in an array of punchy colours - my personal favorite being the pink. Although high impact on the catwalk, these hats are totally wearable. I want one in every colour to go with my entire wardrobe!
Other trends cropping up for S/S 2012 include oversized, wide-brimmed hats, straw boaters, western-style with a floppy brim, berets and hats with ears -just for fun!
To see more from Noel visit
www.noelstewart.com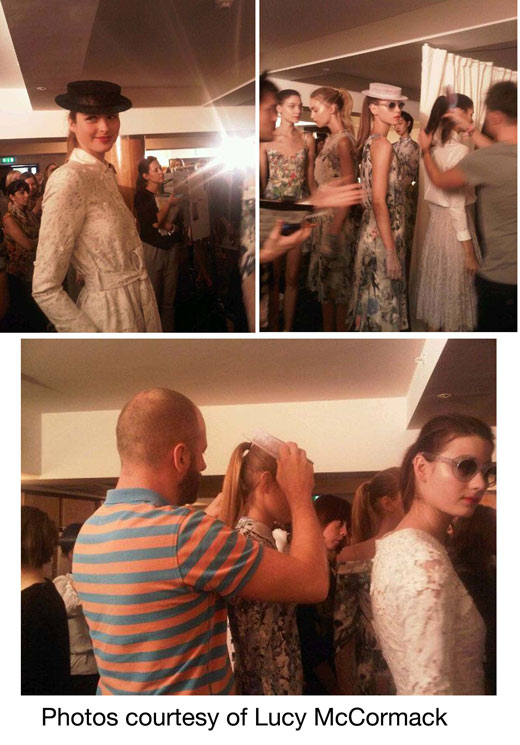 Headonism
'Headonism' was the main focus for hats this fashion week. It was a celebration of modern millinery curated by the infamous Stephen Jones. Those taking part were J Smith Esq (aka Justin Smith from my last post), Soren Bach, Little Shilpa, Noel Stewart and Piers Atkinson.
Selected headwear from the designers was wittily displayed on a rotating carousel made from giant hatboxes. Styles from all the designers were showcased together in an inspiring display of colour, form and texture. I advise you to watch the video to get the full effect:
www.londonfashionweek.co.uk/headonism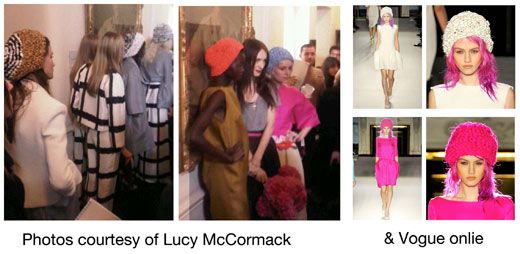 Piers Atkinson made witty neon light headdresses for the assistants at Somerset House, which spelled out 'London'. I also saw his creations in the concessions area of Topshop on Oxford Street, which just goes to show that cutting-edge design can be accessible to the masses.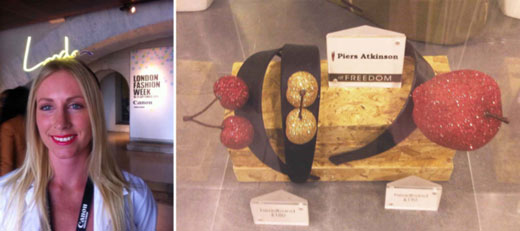 This exhibition really shows how millinery is coming back and in a big way! We saw it earlier in the year with the royal wedding and Stephen Jones has been flying the flag for British millinery with his V&A exhibition 'Hats: An Anthology' which has gone on tour round the world. It's a really exciting time to be a milliner and indeed a hat wearer!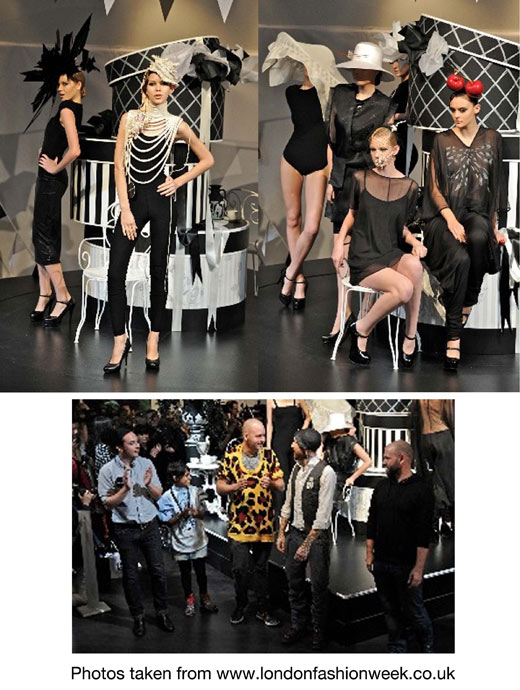 www.hollyyoungboutique.com
---