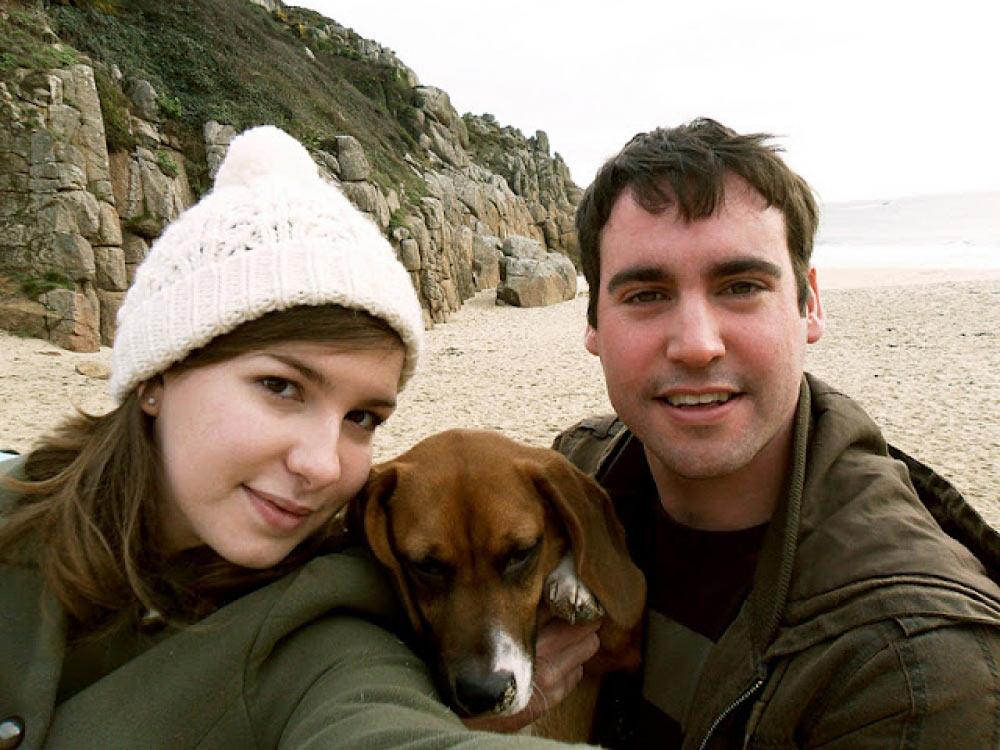 HAPPY VALENTINE'S DAY FROM WED!
Article Published: Tuesday 14th February, 2012 - 10:08am
---
To celebrate Valentine's in true WED style, we're sharing some of our favourite engagement stories from our readers. Be prepared to 'ooh' and 'ahh' at these oh-so romantic tales of love...
"My fiancee arranged for his parents to travel down and look after our 4 month old twin daughters and our son, having organised a surprise 'day out' for us.
 He drove me to a secret location, where he unpacked a picnic hamper from the boot of our car and led me to a small jetty with a boat attached.
 He loaded us onto the boat and sailed us to Frenchman's Creek, where the sun shone down onto calm waters below and we saw two kingfishers fly by .
He anchored the boat in a tranquil part of the creek and asked me to unpack the picnic.
 As I pulled out champagne and scones I came across a small ribbon-bound box which he opened, got down onto one knee and then revealed a stunning 13 diamond engagement ring which glistened in the sunlight.
 Of course I said yes without hesitation, and we headily enjoyed our champagne cream tea in the sunshine on the water!"
Rain Brooks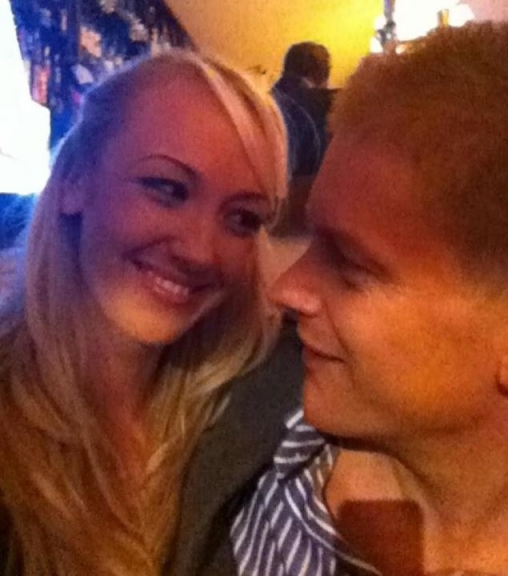 "My partner proposed to me last June 11th. He told me during the week to keep the Saturday free but wouldn't tell me why and said he had a surprise! When I got home from work on the Saturday, he greeted me at the door telling me to get changed as we were going out but he wouldn't tell me where. He ended up taking me to my favorite place which is Burgh Island in Devon - I have been going there with my family since I was young and my cousin also got married there a couple of years ago so it means a lot to me. We walked across the beach and up the island and he took me to a very secluded part of the island where he layed out a rug for us to sit on. He then asked if I was ready for my surprise, which surprised me as I thought the whole walk was my surprise! Then he handed me a present all wrapped up. When I opened it it was a beautifully handmade wooden box (that he had made) with a brass plaque on top with my name 'Rachael Anne Lye' engraved onto it. He then handed me a key to unlock it and there was another plaque inside which was engraved with 'will you marry me?' with a beautiful ring on a little stand next to it with a rose head at either end. When I looked up at him he was on one knee! Once I said yes he pulled out a bottle of pink bubbly and two glasses! So we sat on the island surrounded by the sea drinking bubbly - it was perfect! And if that wasn't enough he had also booked a table for us at my favorite restaurant for dinner! I was an amazing day, and we are getting married this year on 12th May."
Rachael Lye
"My
fiancee
and I have been together since the summer of 2008, and for the first two years I was studying at University College Falmouth and he was working in Glasgow, which made time together very difficult. After I graduated we moved up to Bristol together finally, and we kept talking about visiting Cornwall but it took over a year for us to get it planned. The first weekend in December we drove down for a weekend away before the craziness of the Christmas season. The weather was awful and we'd planned some coastal walks that we'd had to cancel. Instead we ended up going to the Eden Project, which to my surprise was peaceful and beautifully lit at night. In the rainforest biome, my handsome Scottish boyfriend got down on one knee and asked me to marry him, with the most beautiful ring I've ever seen. I must have been floating on air because we went ice skating shortly after, and amazingly, I didn't fall!"
Cheyenne Hill
"Leighton and I met in 2009 at a local pub in Fowey, I was just coming out of a rough patch, and he helped me turn my life around. It was definitely love at first sight! The night he proposed, he had taken me out for a lovely meal. He then took me for a drink in the pub where we first met, and then he suggested that we take a walk along the quay. It was a clear evening, and you could see all the reflections of the boats on the water. The next thing I knew he was down on one knee asking to marry me! I couldn't believe it, but couldn't wait to say yes! Leighton told me the next day that he had been thinking about asking me to marry him, but only decided to do it 30 minutes before! We are due to marry in May 2013, and as Leighton is a farmer we plan to have our reception on the farm. I can't wait to be a farmer's wife!

"
Lizze Doble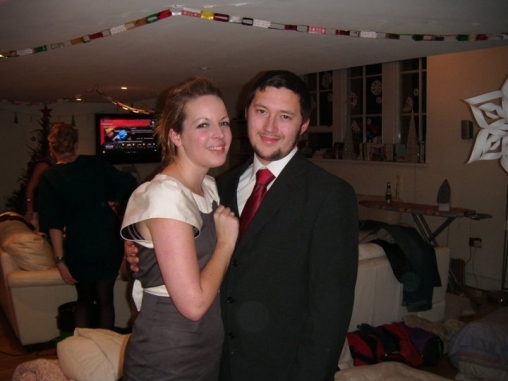 "My
fiancee
proposed on Christmas morning at Porthcurno Beach with our puppy, after eight and a half years of dating. The ring was my Grandmother's, and is over a hundred years old. We are planning our wedding for the weekend of our ten year anniversary, June 29th 2013 and are so excited!"
Emma Lidstone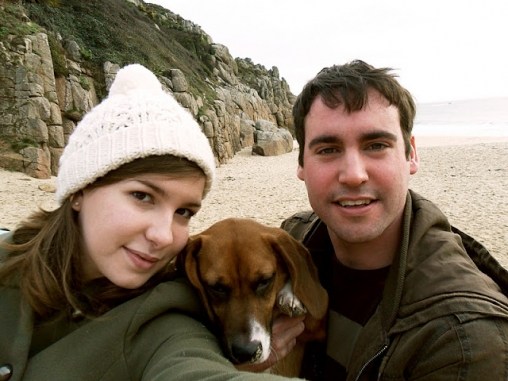 "My partner Justin Quince took me for a walk on Porthminster Beach on Christmas Eve and got down on one knee and proposed with a beautiful white gold diamond solitare ring. I cried like a baby, grabbed him, kissed him and shouted yes! We are getting married at St Ives Harbour Hotel on 2nd June 2013."
Vicky Walden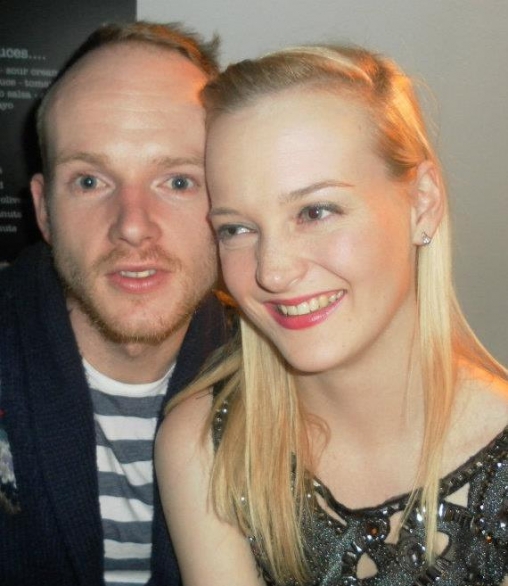 "Tim proposed to me last April. It was in the middle of a heatwave so the weather was perfect. It was as if we were abroad! We went to Gwithian Beach, which is our favourite. We had a cream tea at Sunset Surf then strolled down to the beach. We walked down towards Godrevy and back towards the cafe. On our walk, we were collecting pretty shells, and after a while I said I was getting tired...but Tim insisted 'just a little further'...We stopped and he told me to look out to sea because he saw some seals. I turned around and there was a big white shell on the sand. I was suprised and pointed at it, still oblivious to what was about to happen, and he got down on one knee, picked up the shell and opened it...there was a ring and a message asking 'Emma, will you marry me?' I said 'yes' somewhere amongst screams and happy tears, and we went for a celebratory milkshake at Sunset Surf! He then whisked me off to a luxury room at the Pedn Olva Hotel in St Ives. We are getting married on the 29th June 2013 at the Carbis Bay Hotel. We chose this venue because you can see the whole stretch of beach where we got engaged. There could not be a more perfect (and romantic) venue for us to get married. This beach will always be very special to us, and we make a trip to Sunset Surf every time we visit Cornwall.

"
Emma Collins
"My
fiancee
proposed to me at Lands End. He had just cycled from John o 'Groats over nine days. He didn't get down on one knee because he could barely walk and he had on his cycling lycra!!! So we sat on a bench, it was all very unexpected and romantic... He had a 'make do' lovely silver ring and gave me my real diamond on Christmas Day. We got engaged in May 2011 and we are getting wed on 6th April this year, Good Friday."
Emma Brokenshire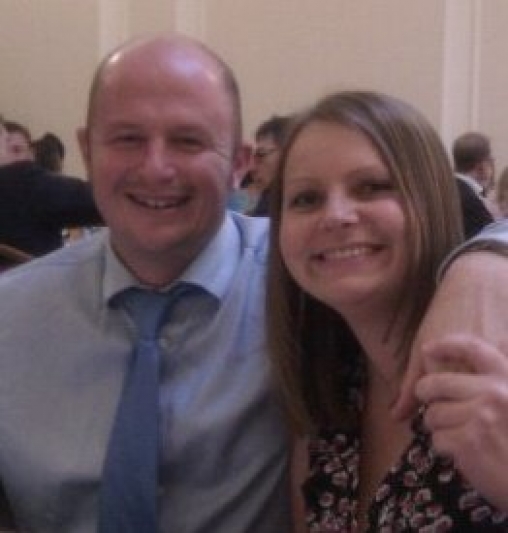 ---