---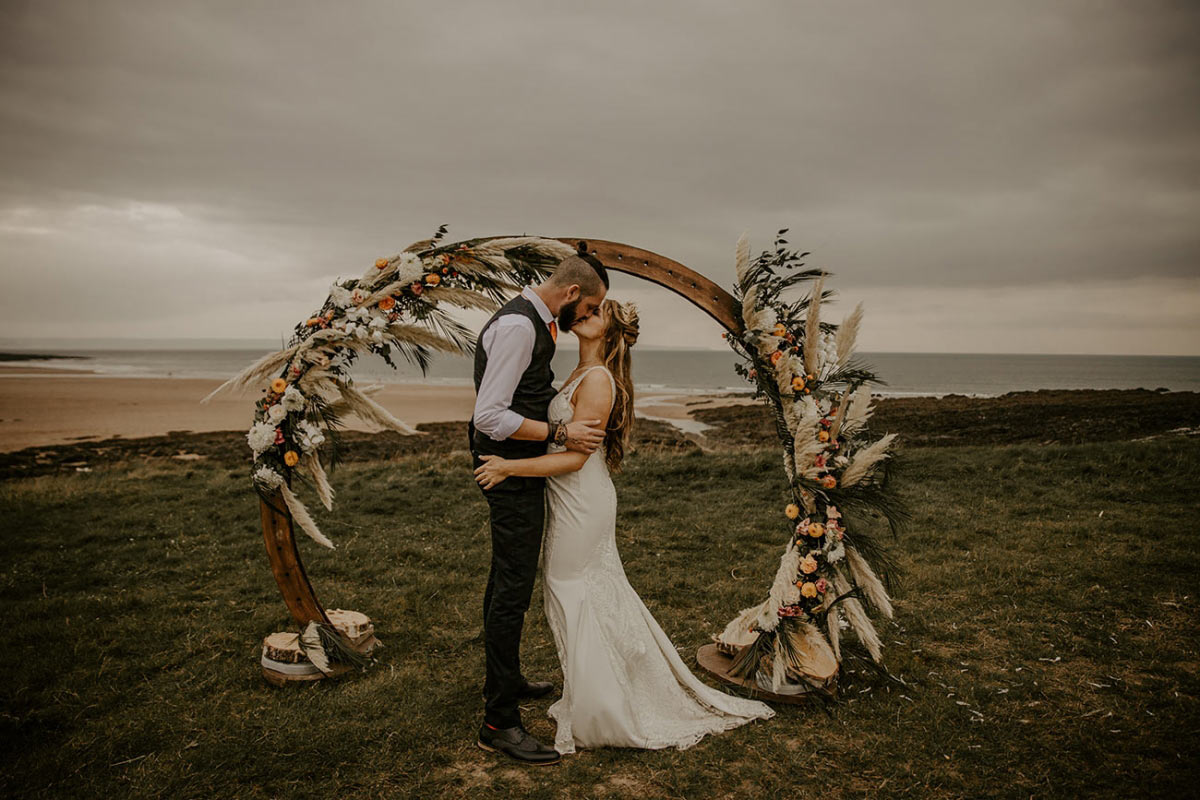 Wedding in North Devon
Don't Stop The Music
Jessie and Will's dreamlike marquee wedding on the north Devon coast
"I was working as a waitress in a cocktail bar when Will and I first met," says Jessie of their first encounter. "I noticed him straight away and spent the whole night talking to him. He finally asked if I was single and then for my number. We met up the next day and have been with each other ever since."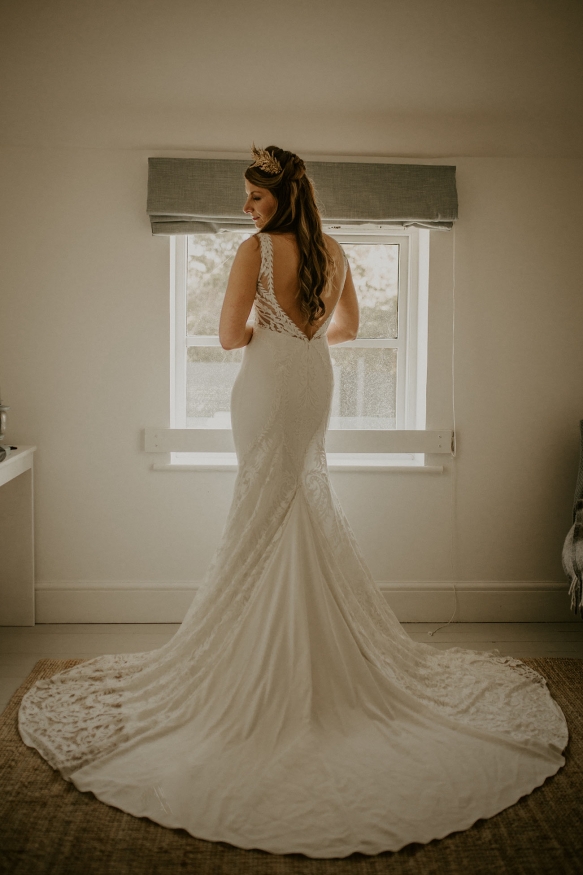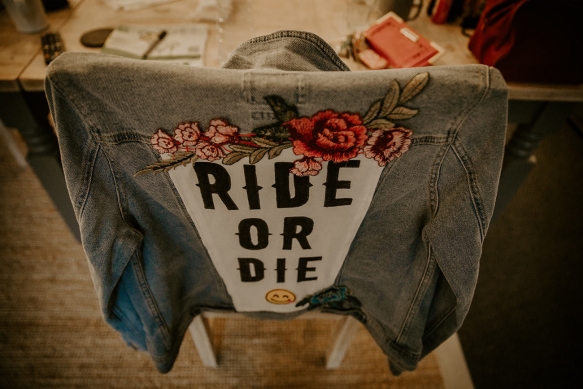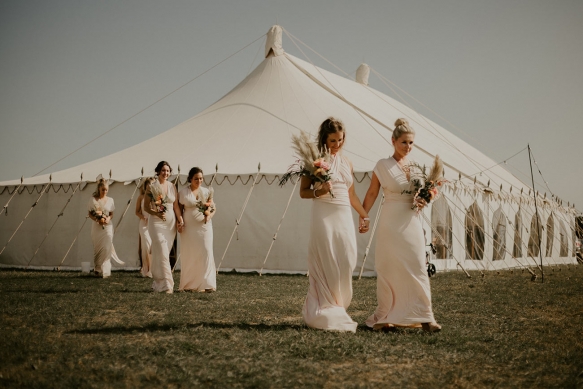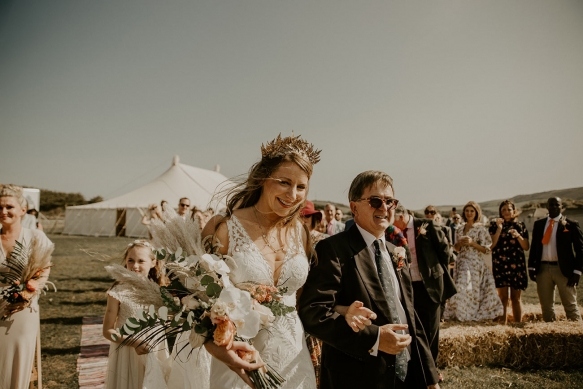 Jessie was living in Florida while Will travelled around the world, meaning that the couple only managed to meet up every few months in the year-and-a-half he was away, before they both returned home to the UK for Christmas 2018.
"We went for a walk together on Christmas morning," recalls Jessie. "Will told me he had my first present and pulled out an anklet from India; Hindi women wear them on their right ankle to show they are married. He said he was worried it wouldn't fit and asked to check. As he did, I noticed he was on one knee and couldn't believe what was happening! After we kissed, the first thing I asked was if he'd asked my parents… It turns out he'd asked my entire family!"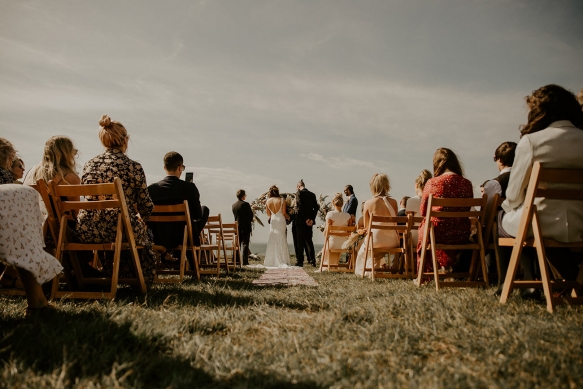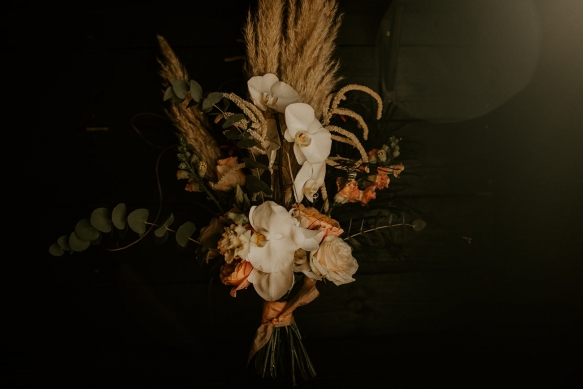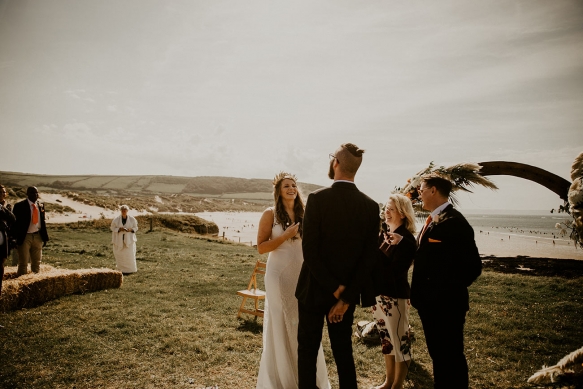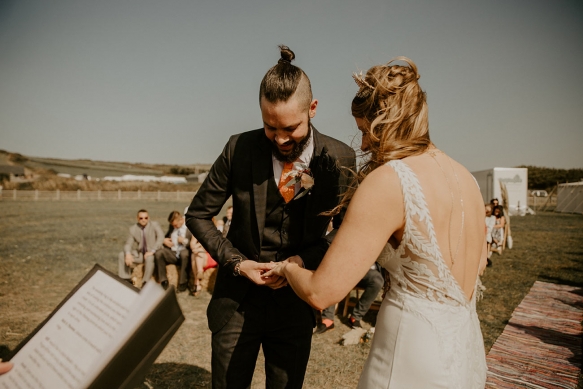 A marquee wedding in a field overlooking Croyde Bay was their instant venue choice. "We both grew up taking family holidays in Devon," reveals Jessie, "a coincidence we discovered while dating."
An abundance of pampas grass and foliage, speckled with orange, peach and pink flowers, carried the relaxed bohemian mood and pretty palette of the day, echoed in further details from the bridesmaids' dresses to the groom's accessories.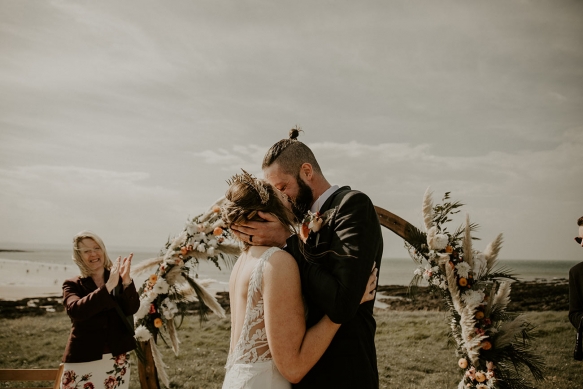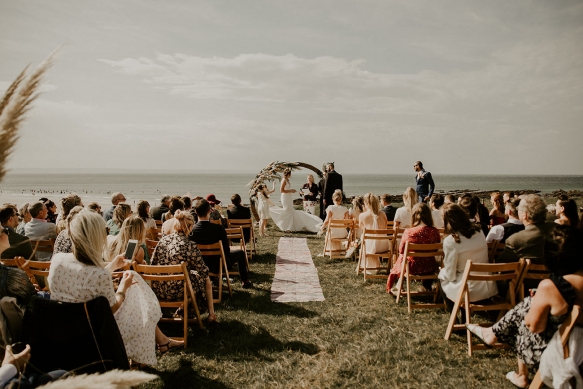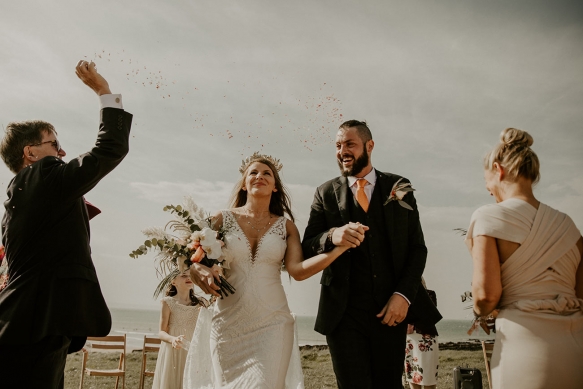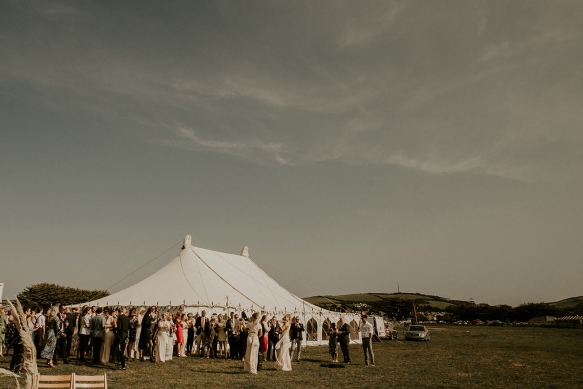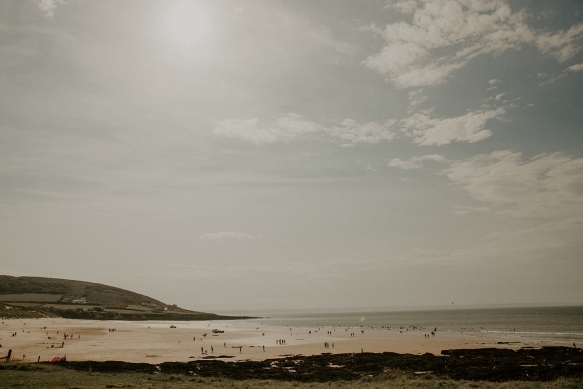 The soundtrack was another key component, as Jessie explains. "I am fortunate to have a wonderfully musical family. One of my cousins played 'Your Song' on the cello during the ceremony and my twin cousins played electric strings during our cocktail hour. In the evening, my stepdad put together a playlist that had every song guaranteed to get you moving within three seconds, which worked! We then had a surprise musical guest: the one and only Elvis Presley! That was the highlight of the evening, and everyone young and old danced their socks off!"
Food was another crowd-pleasing factor, with roast Devon leg of lamb and butternut squash Wellington served with a selection of seasonal vegetables, roast potatoes and Parmentier finished with the couple's chocolate wedding cake with Devonshire ice cream.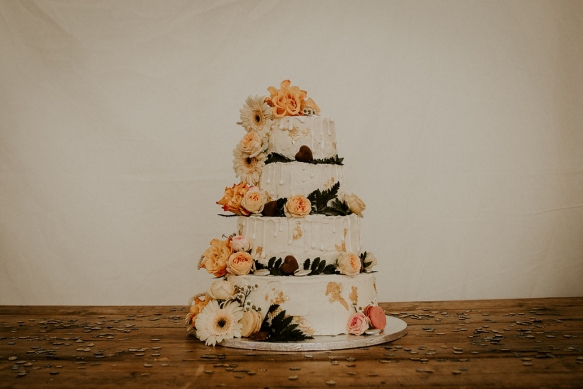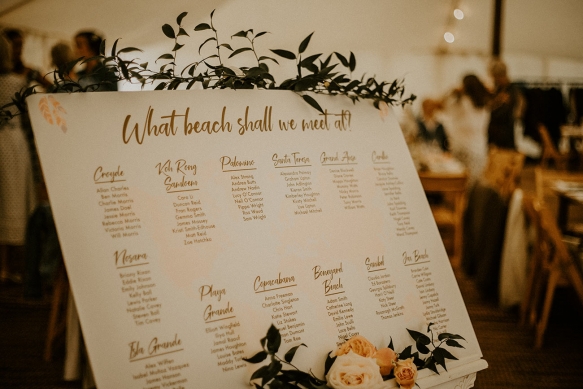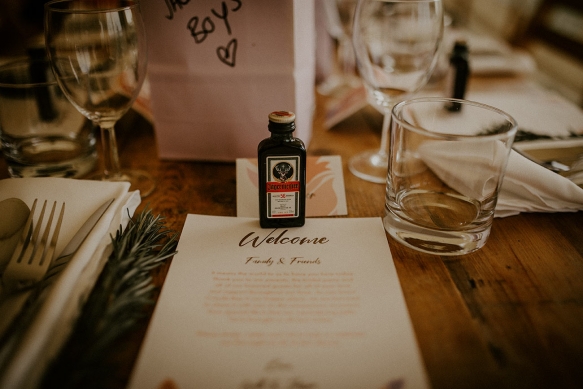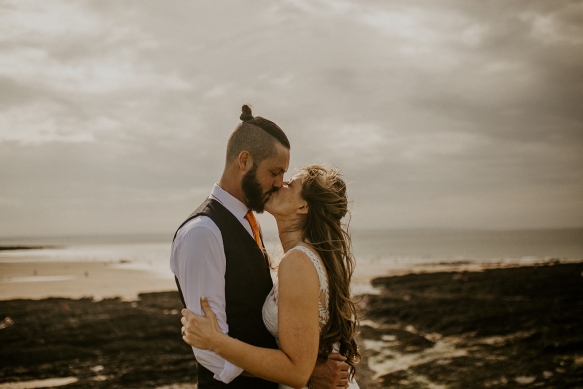 "Having our photos taken, just the two of us" was Jessie's individual highlight from the day. "A lot of couples say to make sure you take moments with each other to take it all in, and for me the photo shoots were those moments. I thought I would feel really uncomfortable having my photo taken so much but they were really special and felt super intimate. We loved it so much," she says.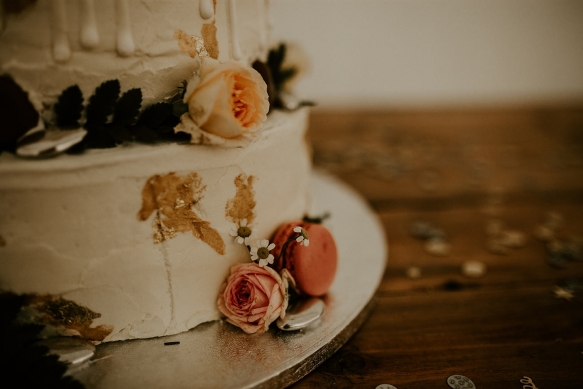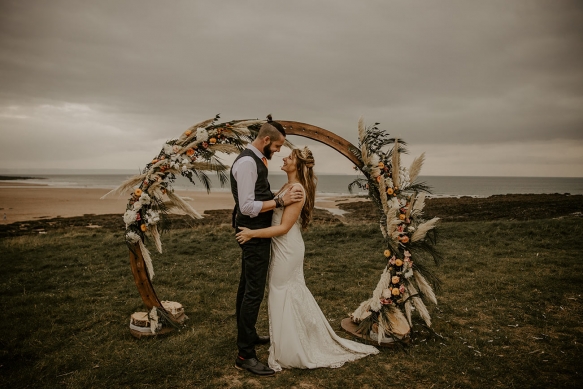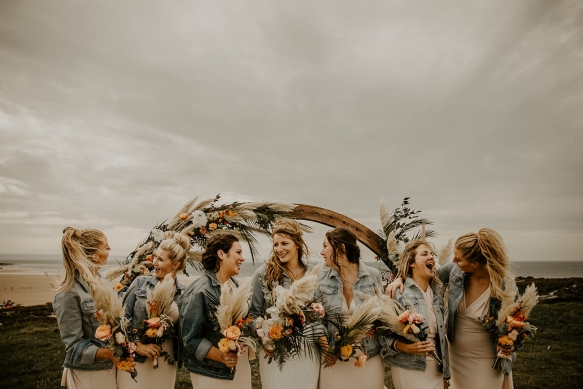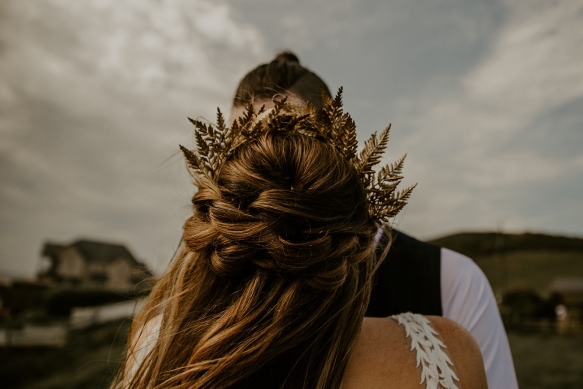 "We planned everything from abroad, which sounds stressful, but I would highly recommend it!" she adds when asked to comment on the pros and cons of the planning process. "We didn't fuss over any decisions; we just researched, read reviews then booked. We had vendors cancel on us, but we never worried – the replacements always ended up being the best!"
She adds: "Our main advice is not to get distracted by the small details. If you get the key elements right – location, booze, food and music – everything else falls into place. That is all you need for you and your guests to have a good time."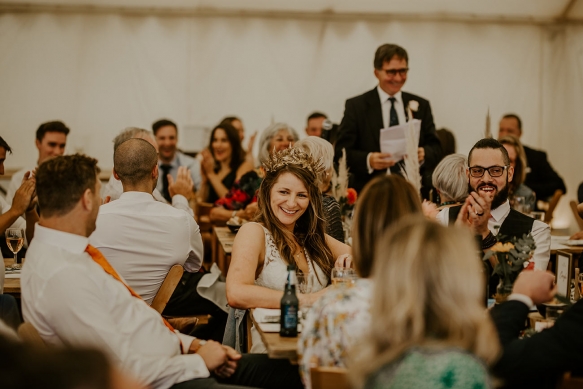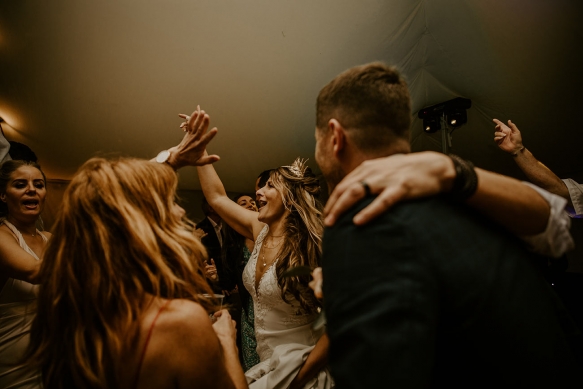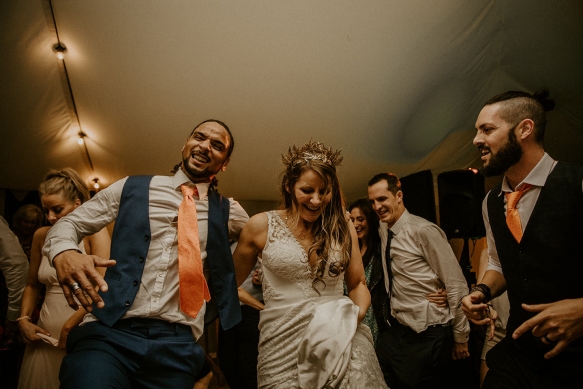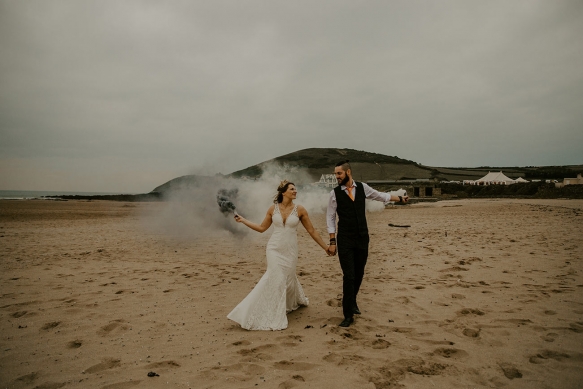 Wed

Directory

All you need from the finest wedding suppliers in Cornwall and Devon