---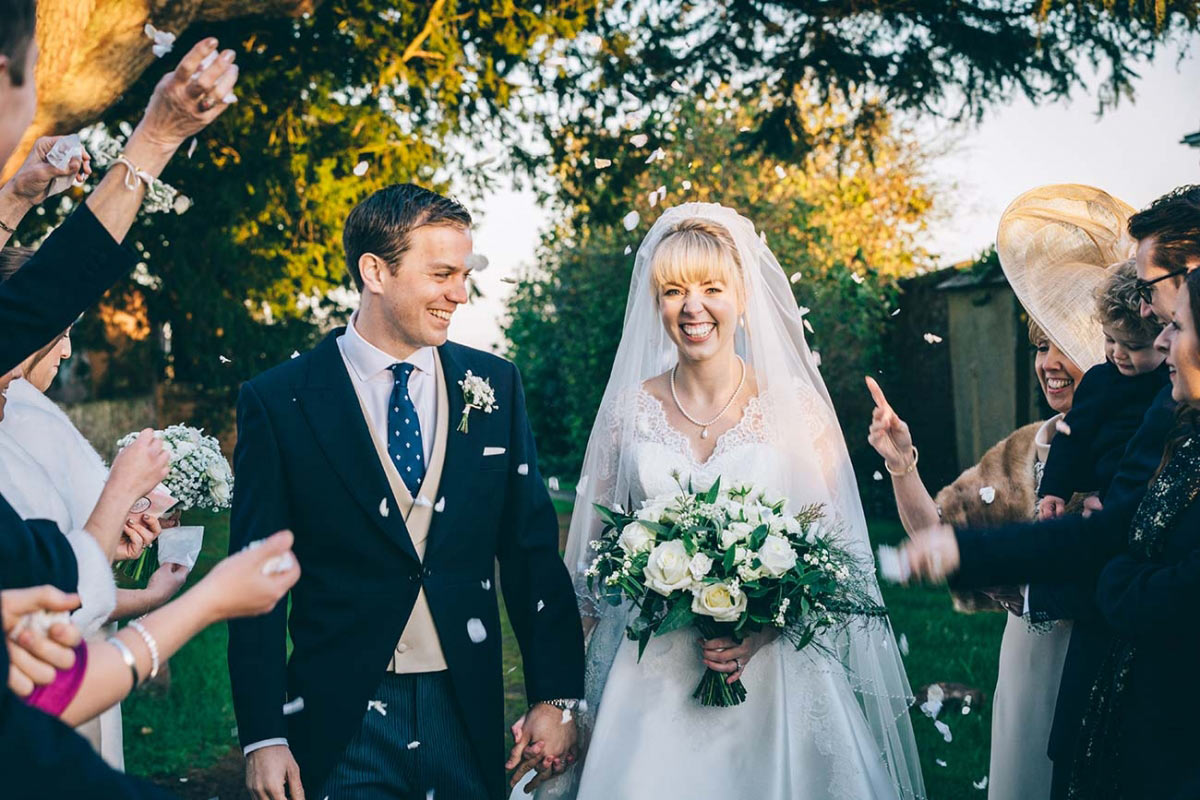 Wedding at Agricultural Inn, Devon
Worth the Wait
Elizabeth and Ian's intimate winter wedding in Devon
"Ian proposed in New York on the boating lake in Central Park; it was so romantic just the two of us tucked into a little secluded spot on the edge of the lake among the trees," reveals Elizabeth. "We then celebrated with champagne followed by a candlelit dinner cruise on the river."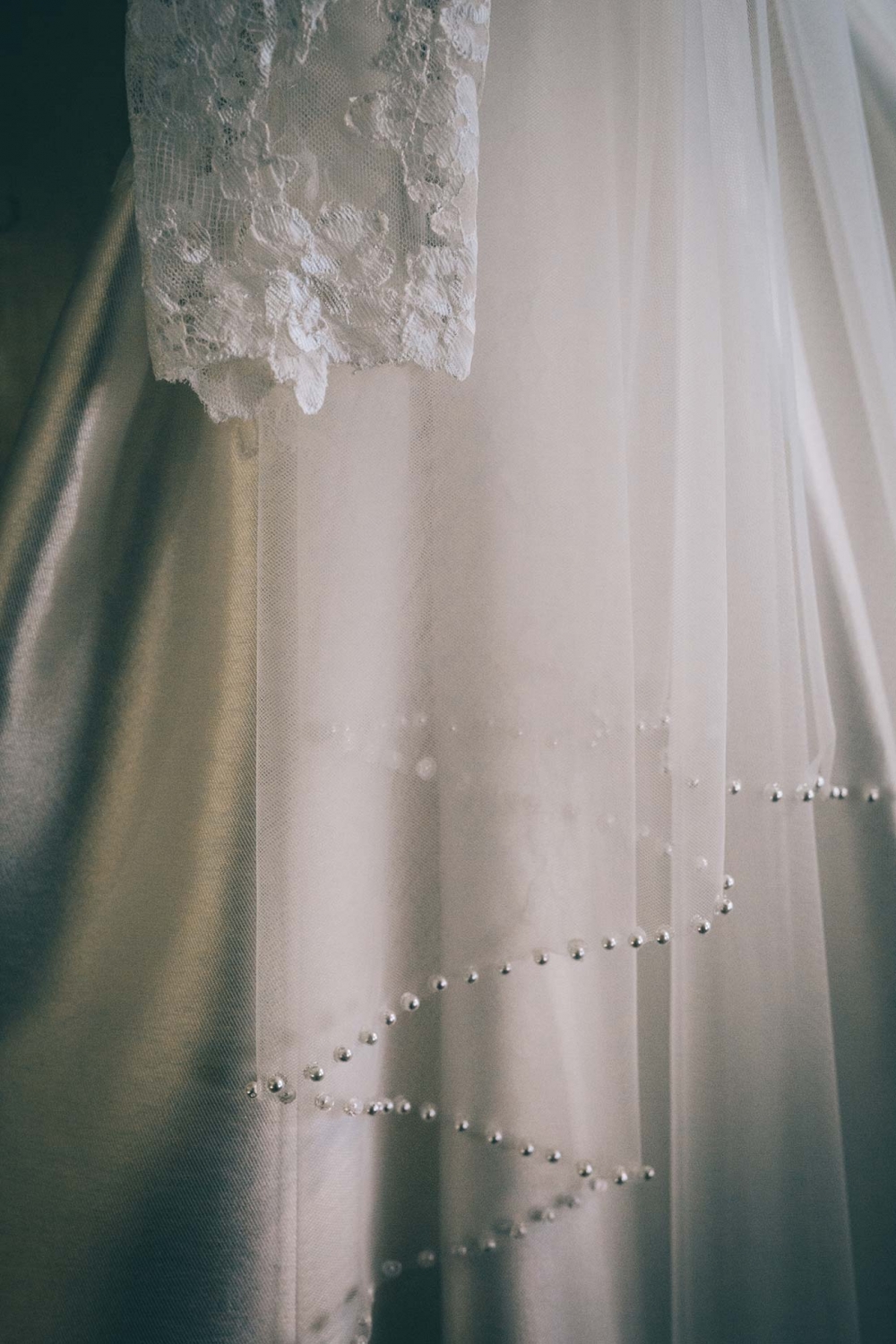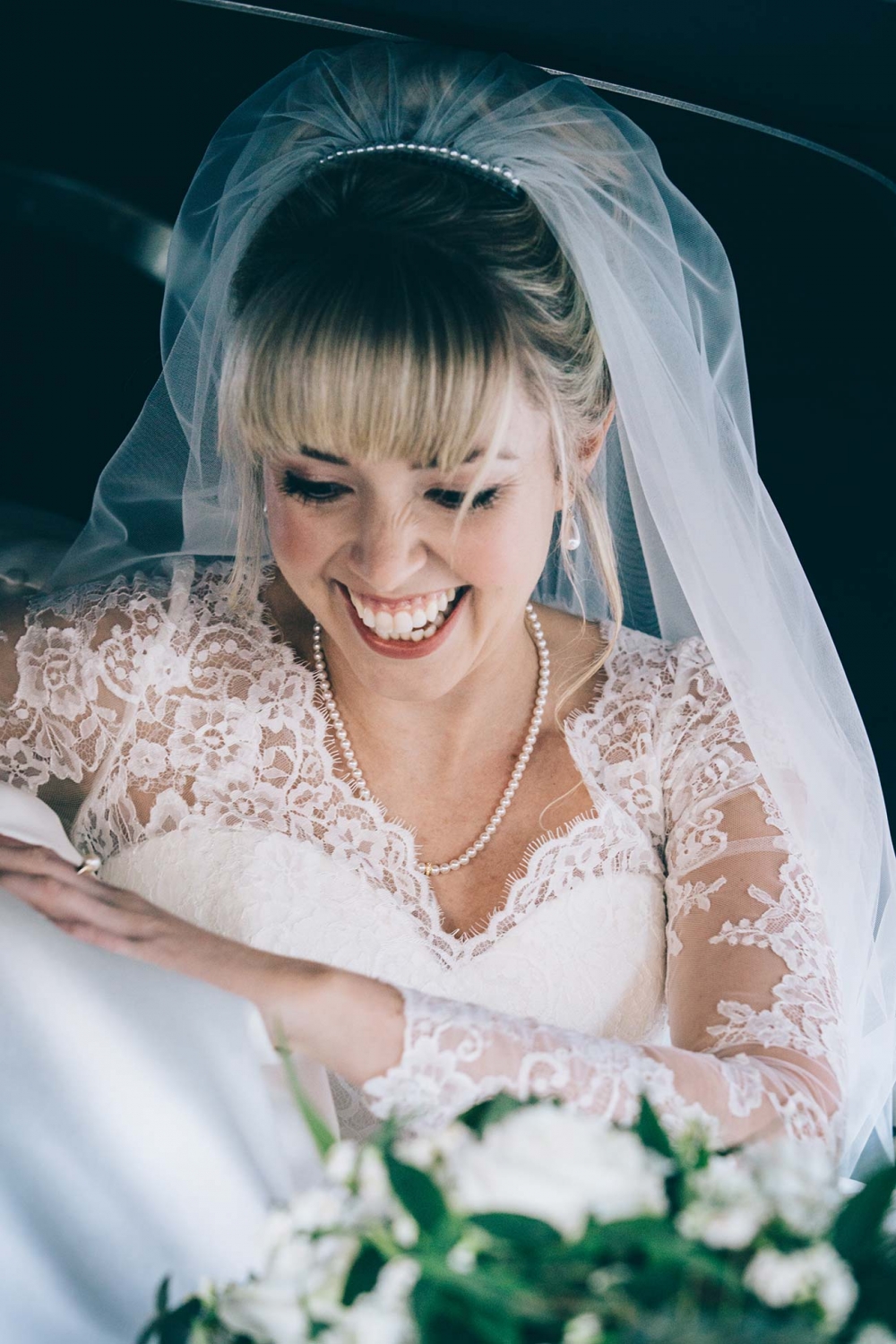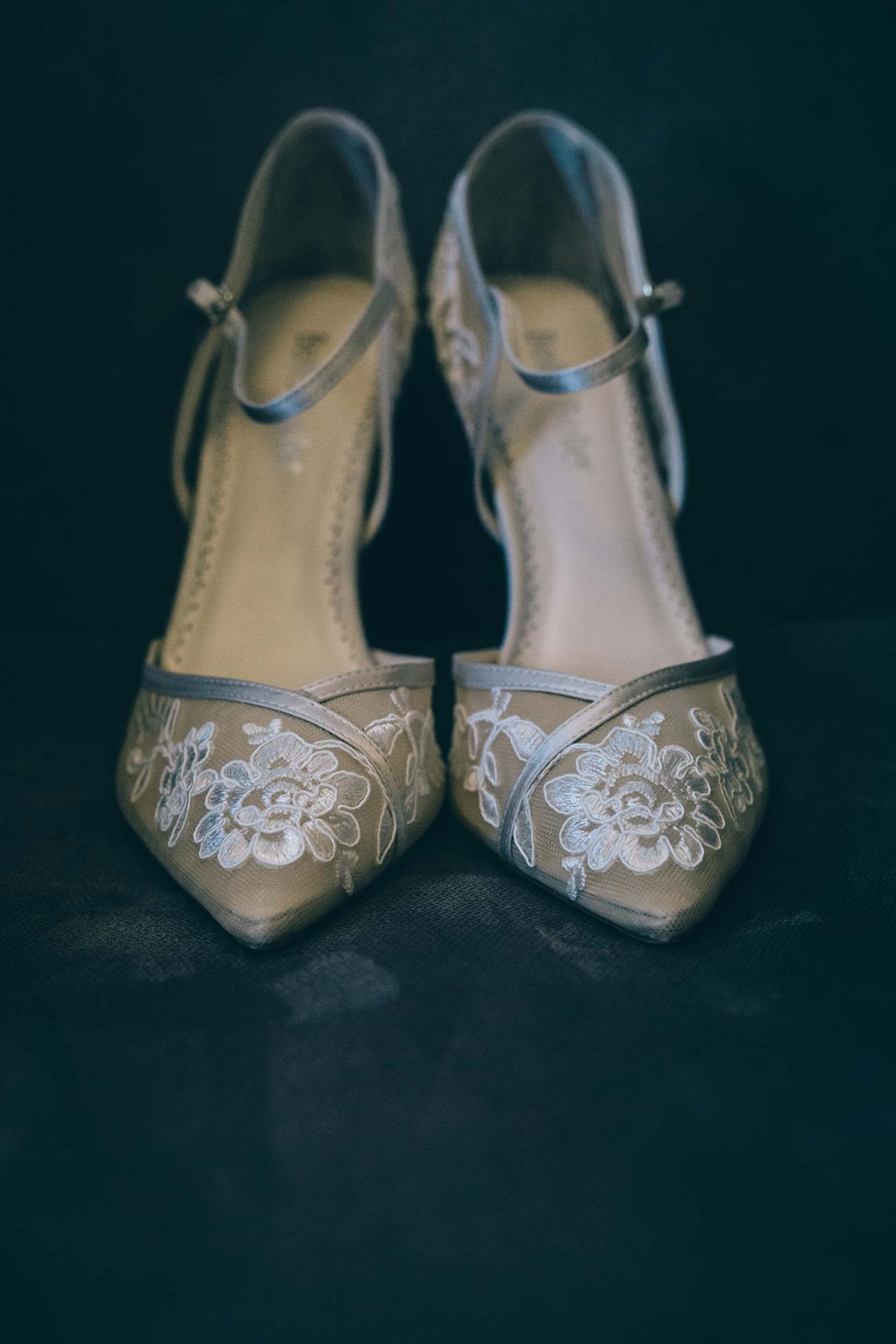 Pre-Covid, the pair had planned a grand August affair at Pynes House. "We knew in March that this was not going to be possible, so we postponed our original plans to February 2021," explains Elizabeth.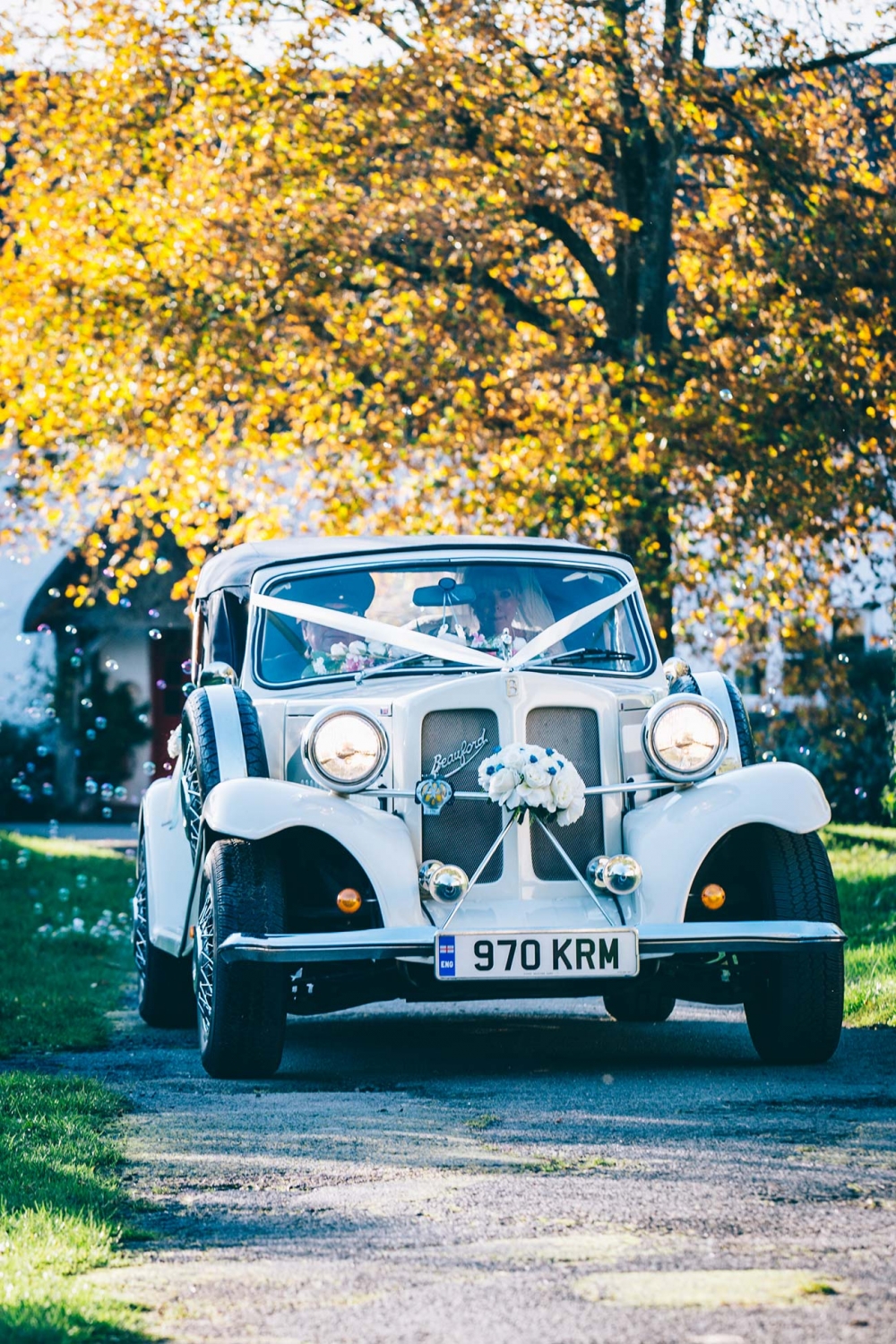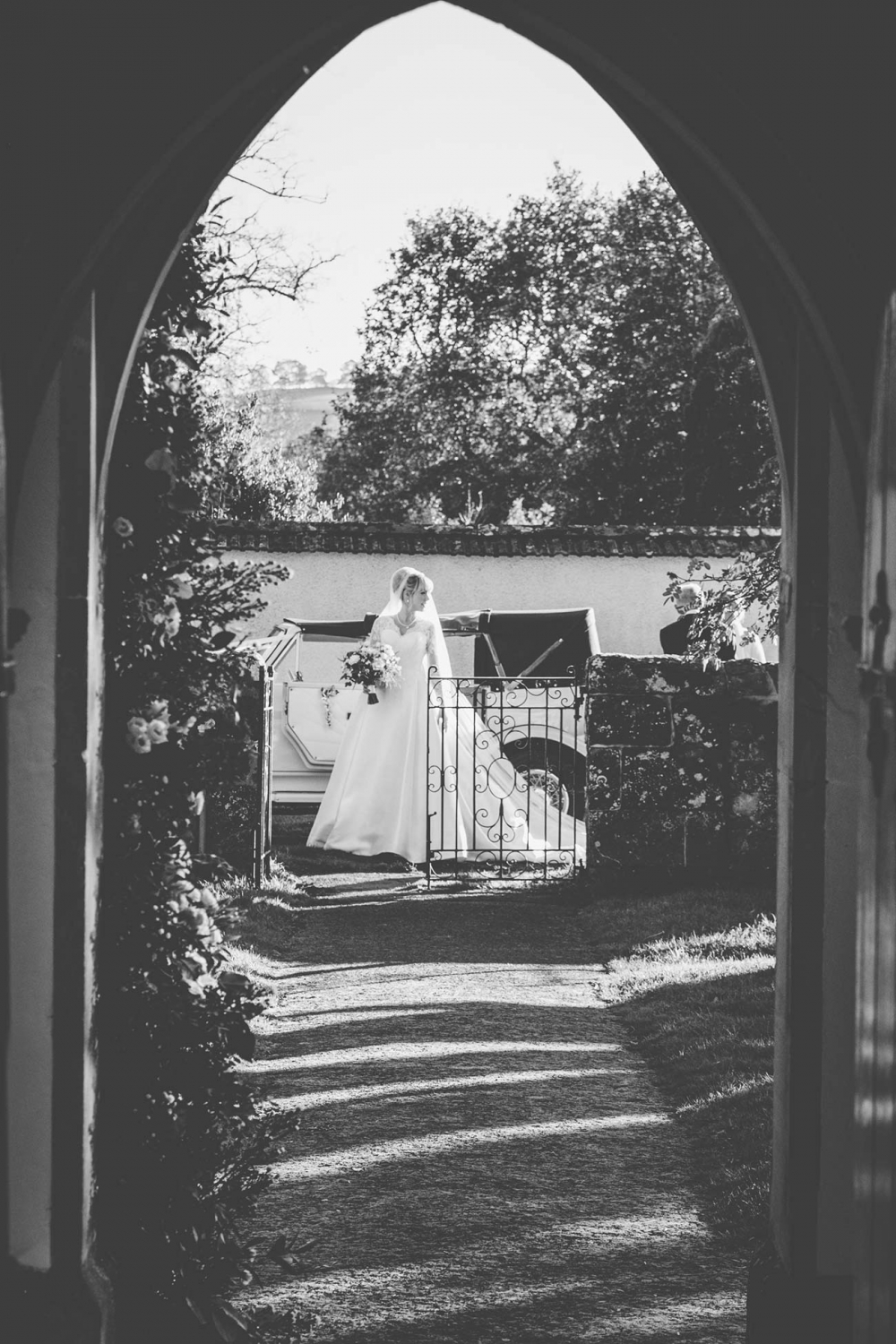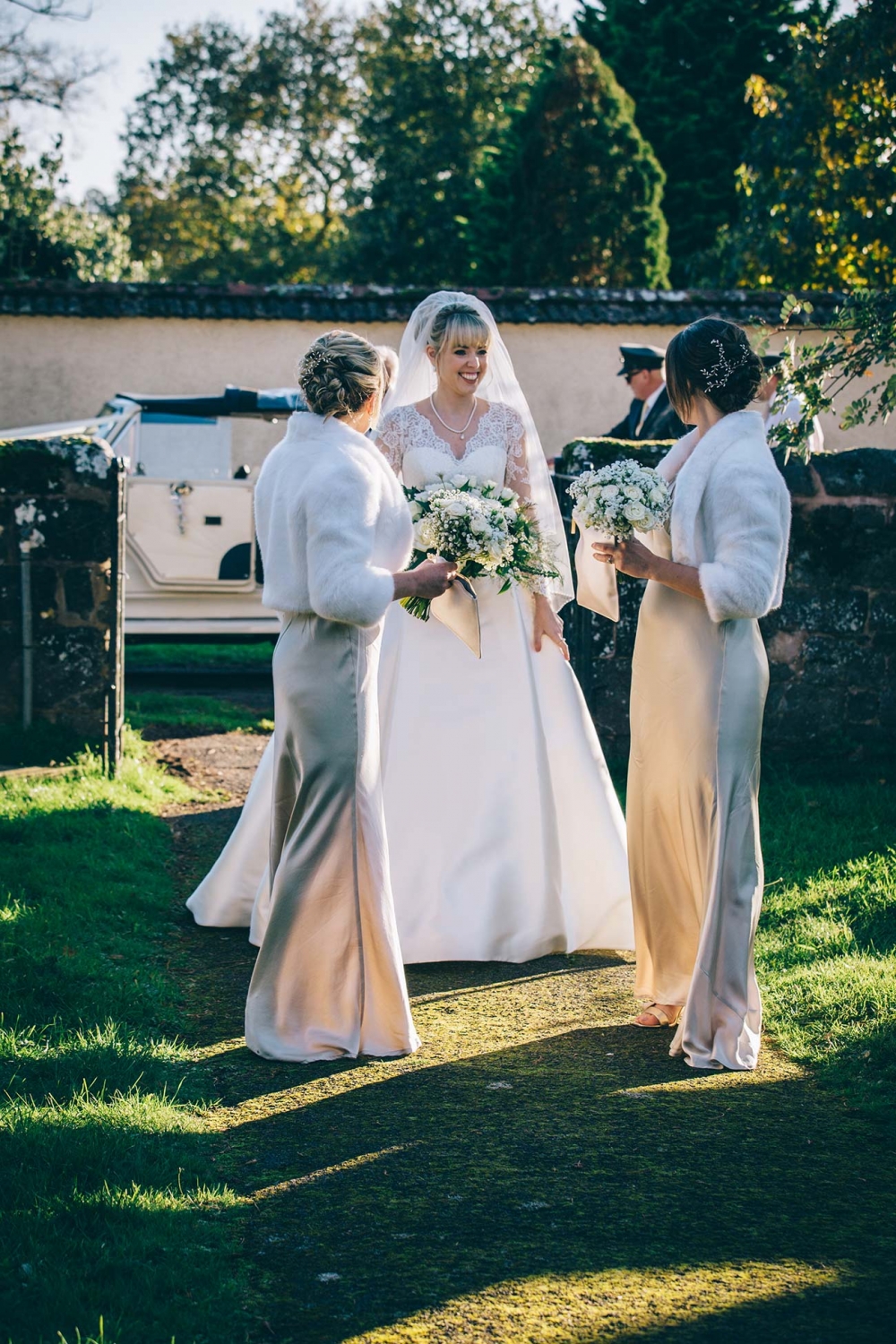 As the pandemic went on, the couple deliberated whether to keep delaying or redrafting their plans entirely, and in September decided upon an intimate wedding at their local pub in November. "Everything was in place to go ahead with the 30 guests we were allowed at that time but as we approached the date the restrictions increased and we dropped down to just 15 (including us)," explains Elizabeth. "Then the Saturday before our wedding Boris Johnson announced we were going back into lockdown on Thursday. Amazingly, our suppliers pulled out all the stops and in the space of 48 hours we had rearranged the wedding to Wednesday – the day before lockdown! The support from everyone was really quite overwhelming."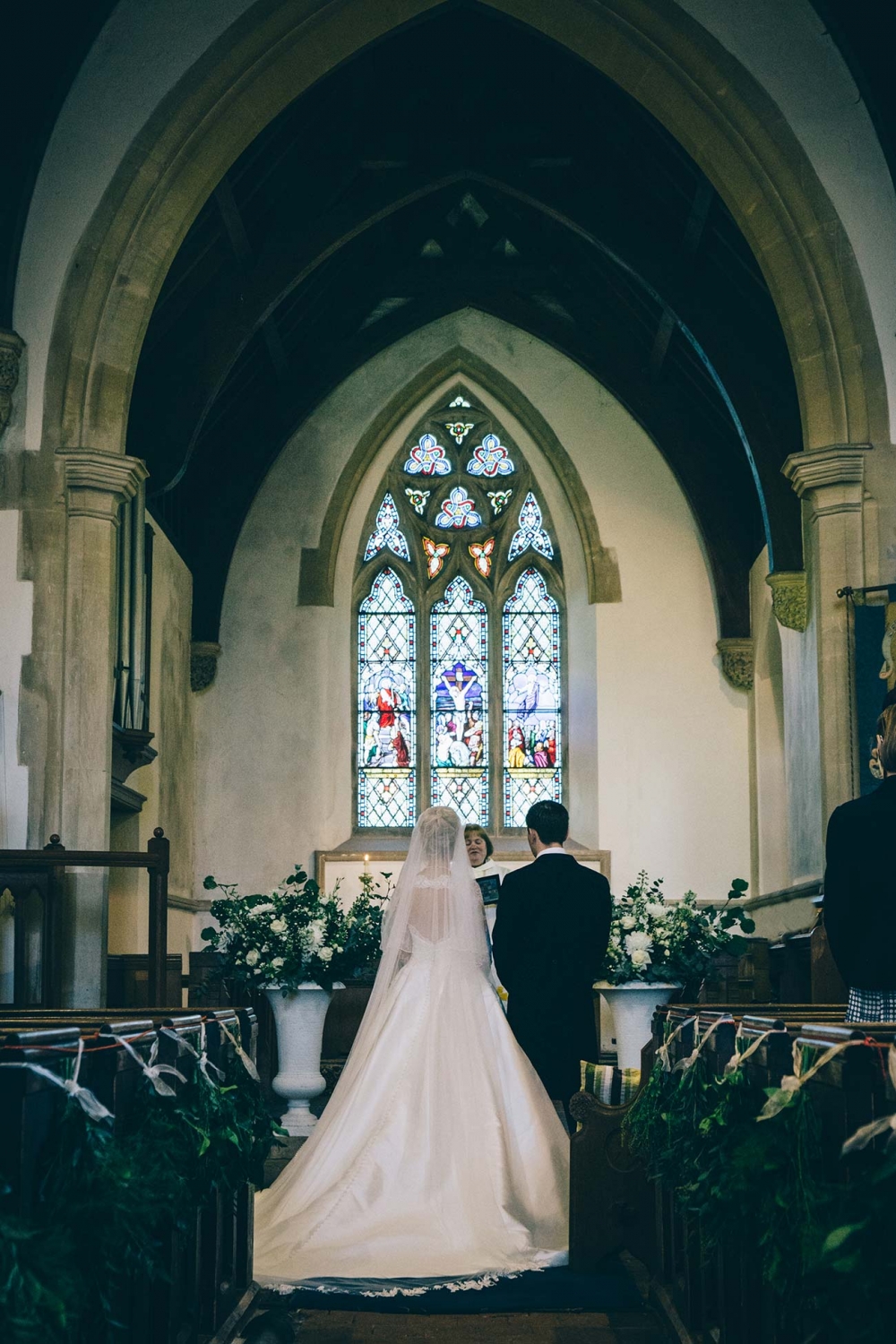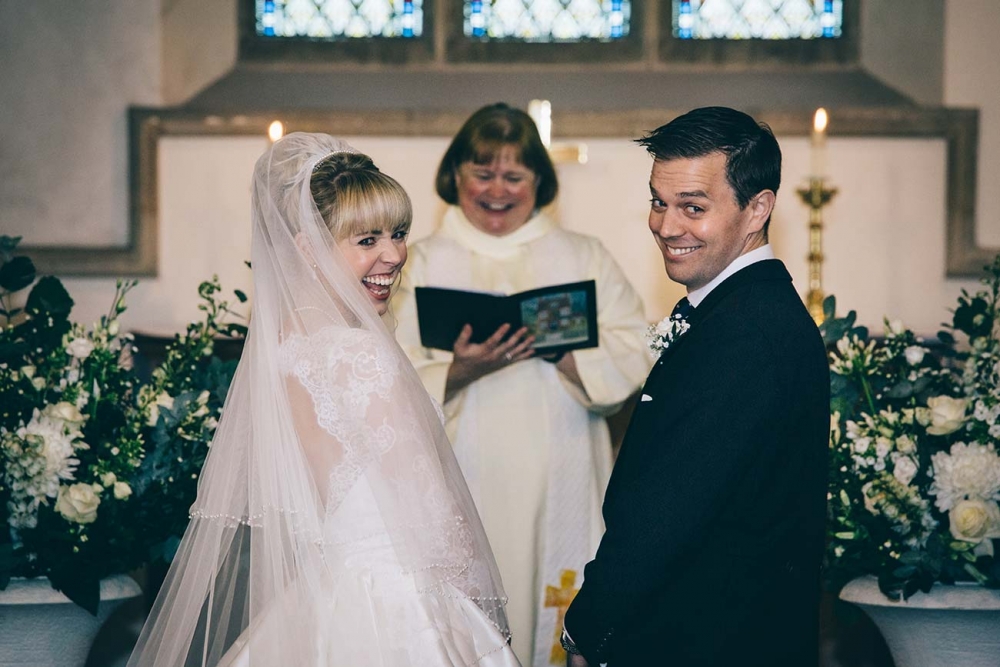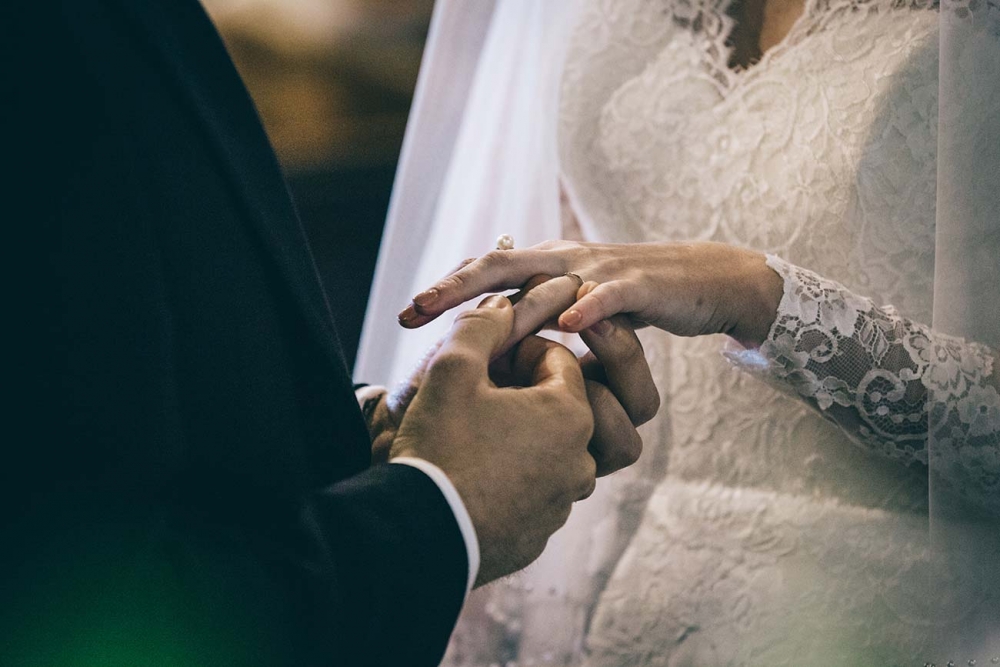 Elizabeth wore an elegant princess gown for their small church ceremony and, in keeping with the classic white and champagne gold palette of the day, carried a bouquet of white roses. "When we came out of the church we were treated to the amazing sound, followed by sight, of wild geese in formation flying overhead – quite the spectacle to behold," recalls Elizabeth.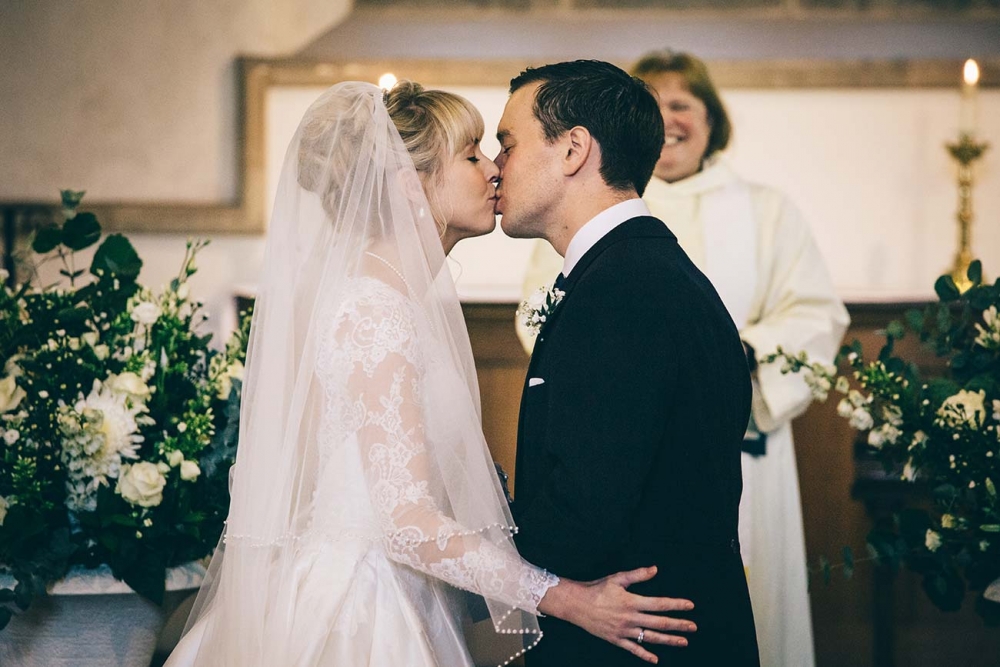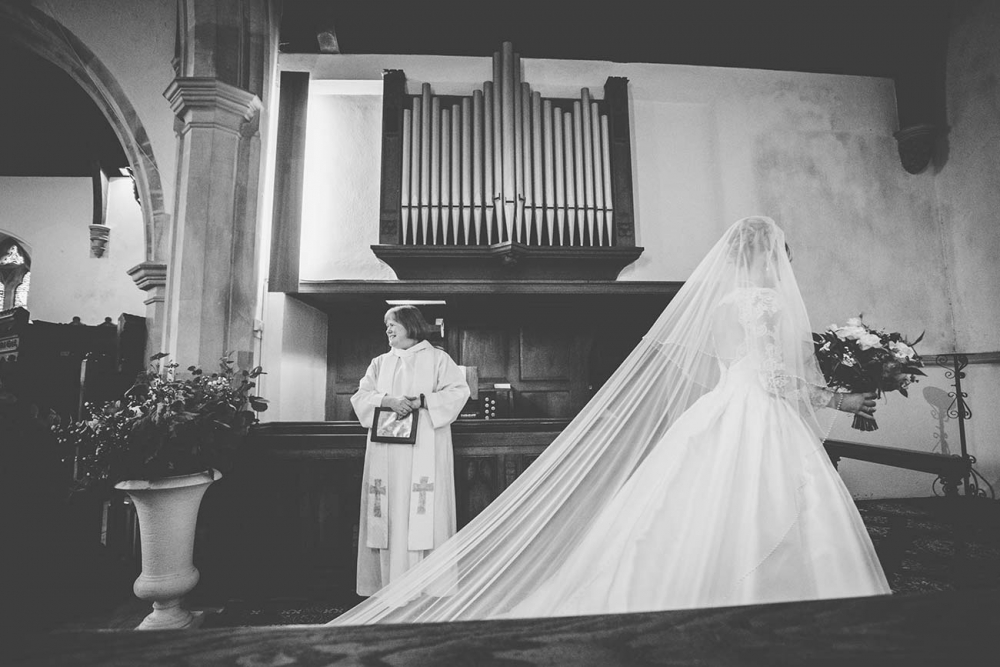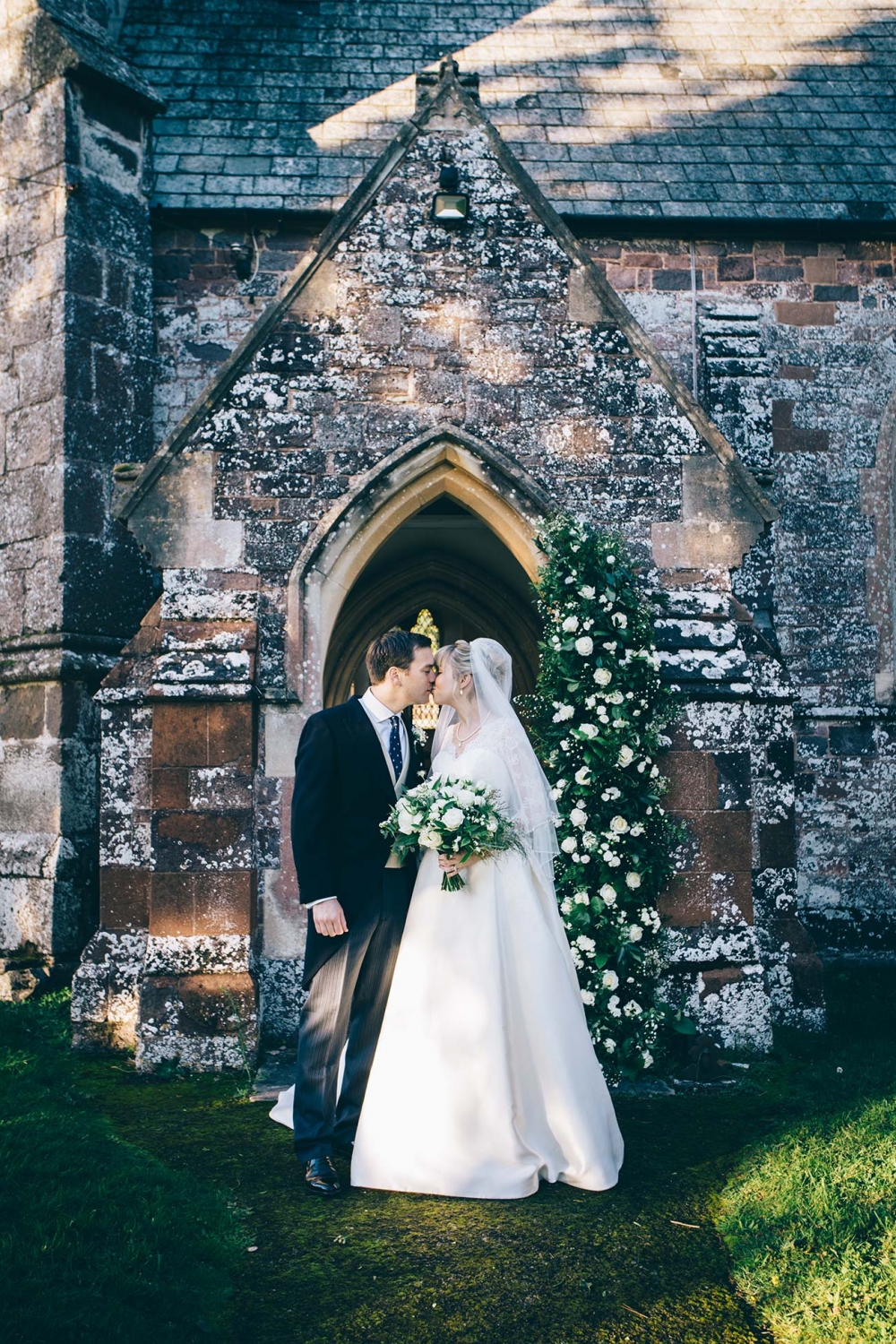 The wedding party walked to the pub where they were greeted in the courtyard with mulled wine, champagne and canapés, as saxophonist Wendy Allen performed a live jazz soundtrack. Speeches were followed by a five-course tasting menu featuring mussel pistachio broth with basil pesto, treacle-cured salmon, poached chicken risotto, fillet of beef, and sticky toffee pudding.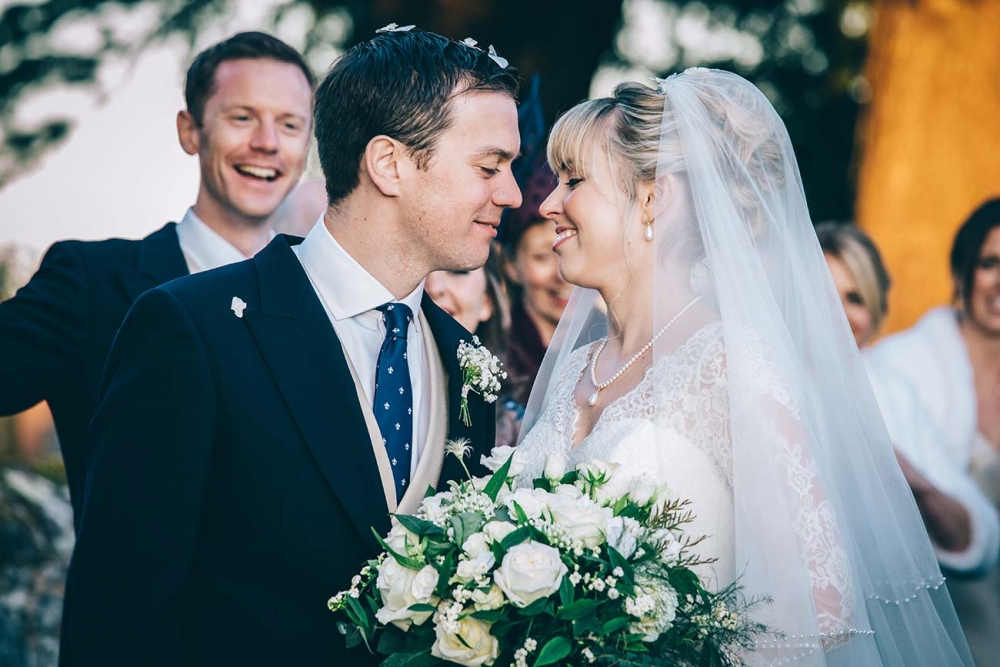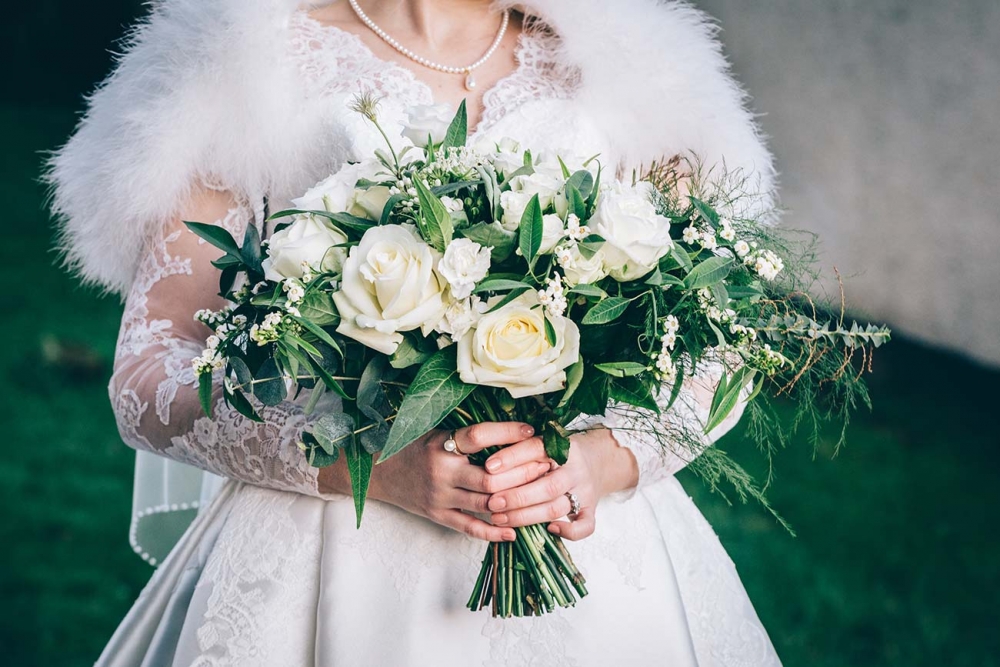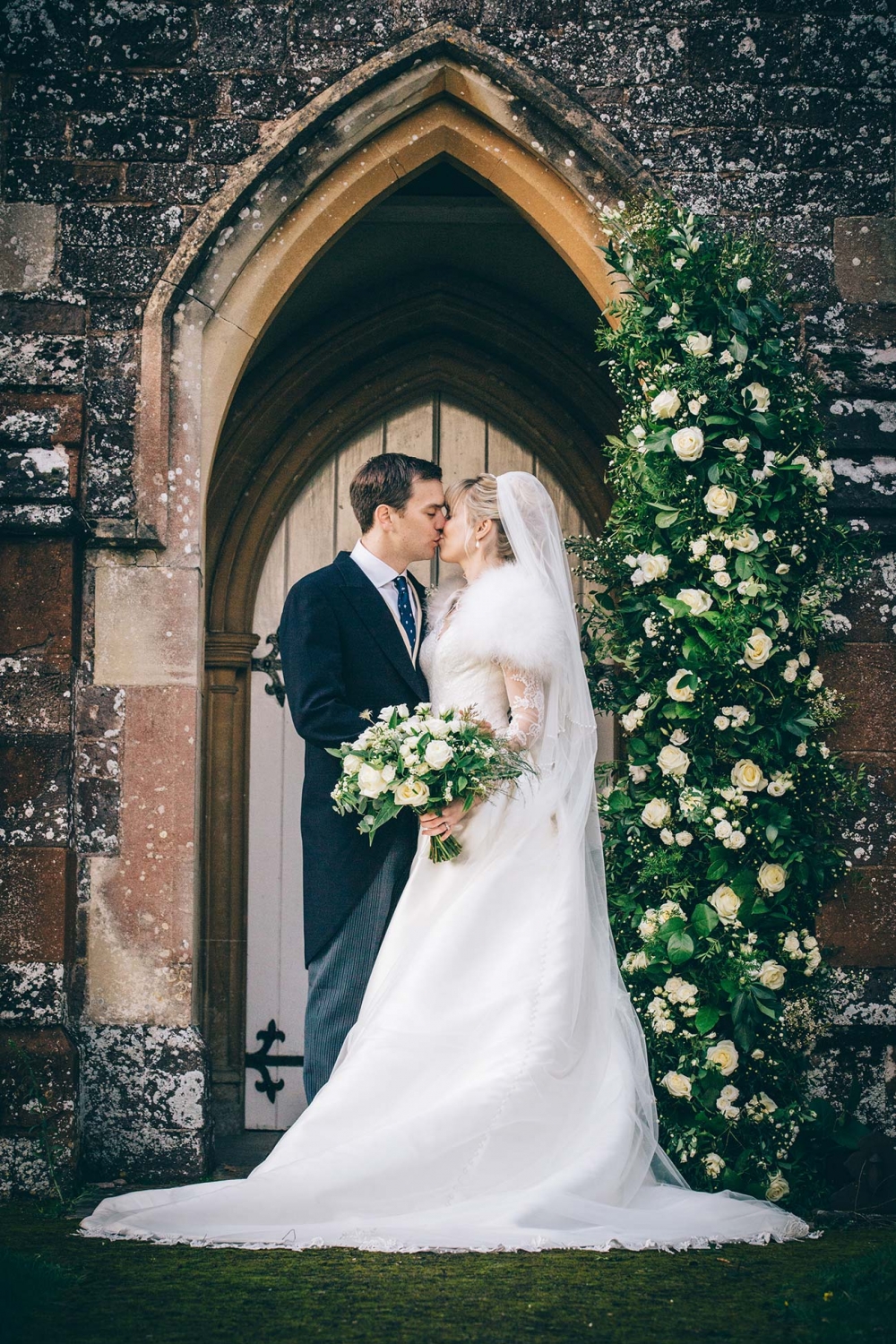 "We thought we would feel like we had 'missed out' on having the big wedding we originally planned, but actually feel that our wedding was so much more special for all the trials and tribulations and the unexpected intimate nature of it. We could properly spend time speaking with each guest, and everyone – especially us – just felt so grateful that we were there at all and had managed to pull it off at the last minute," reflects Elizabeth.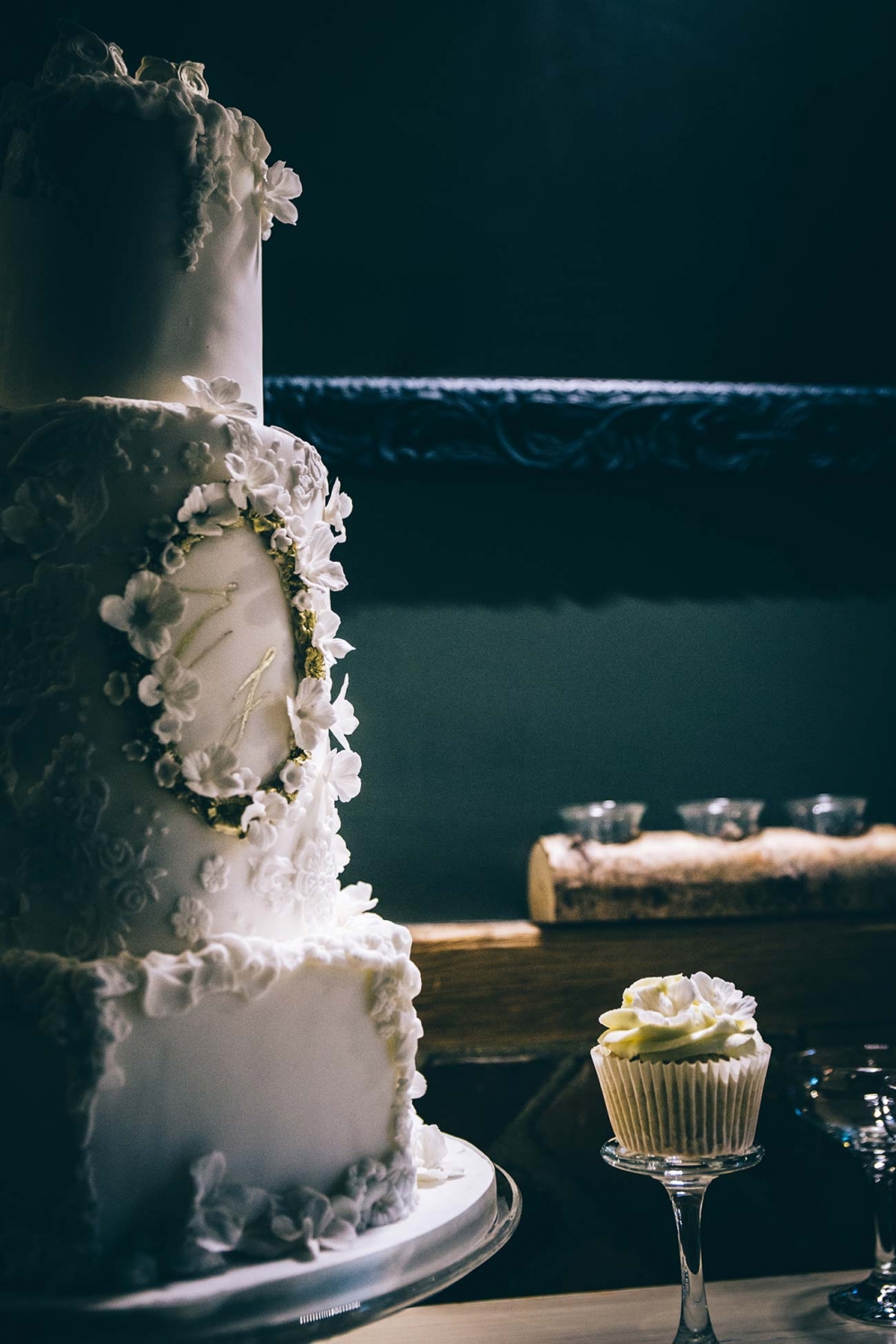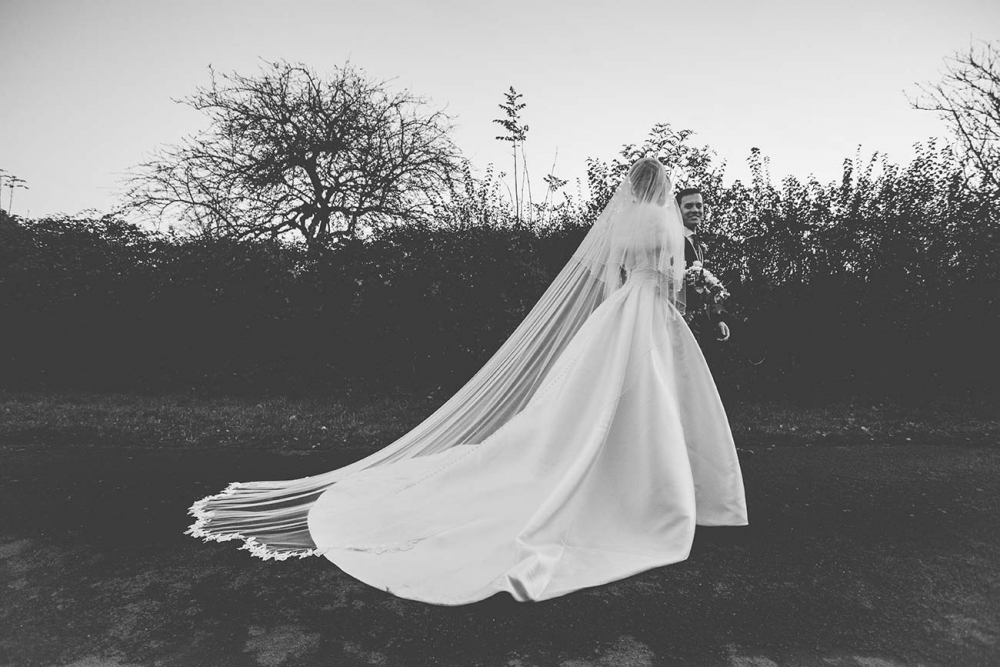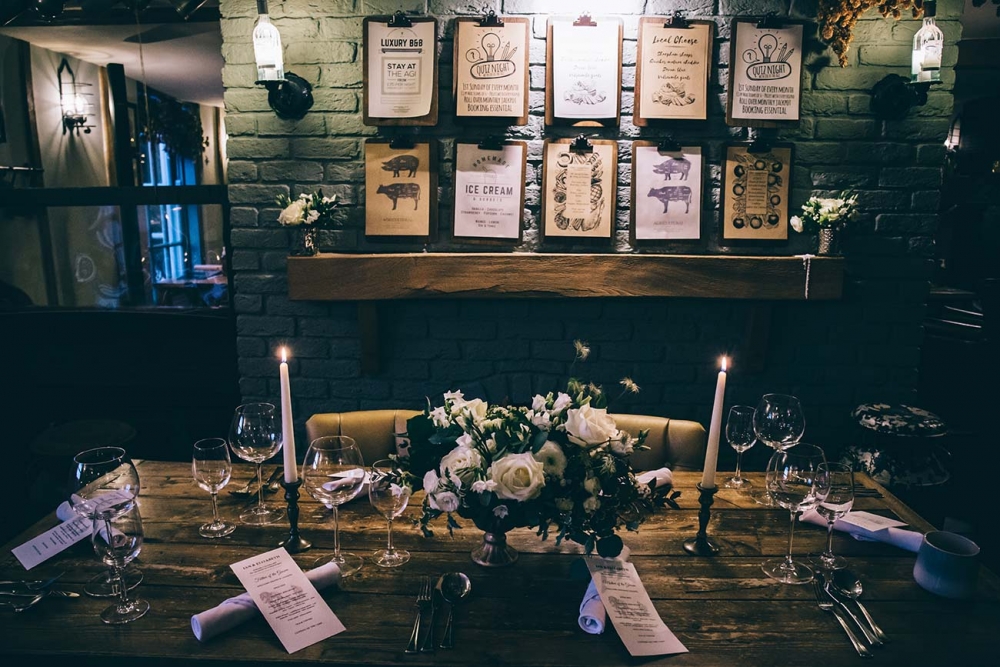 A particular memory from the day stands out. "The pub was full of diners making the most of their last meal out for a while and, though our wedding party was secluded from the rest of the pub, each time Ian and I walked into the main pub or went out into the courtyard, we were greeted by cheers and applause from the other diners, which just added to the magical atmosphere of the evening!" she remembers.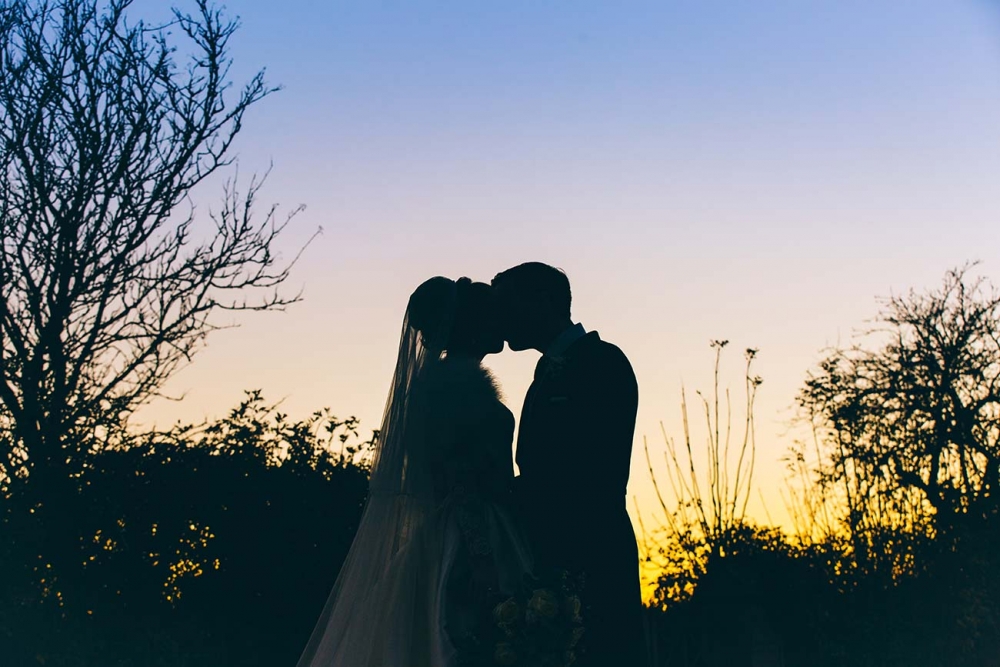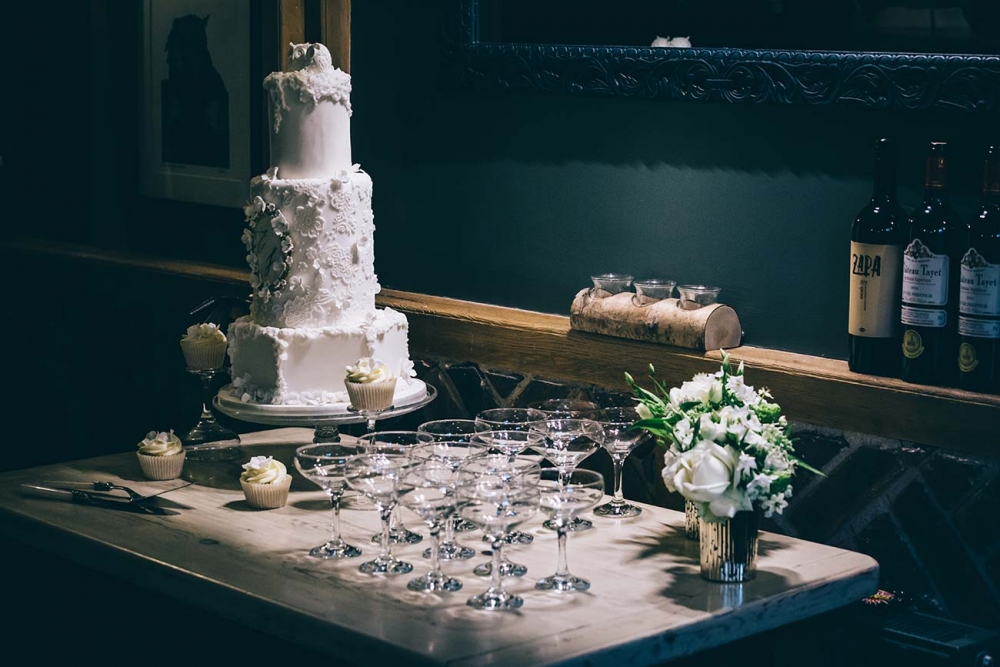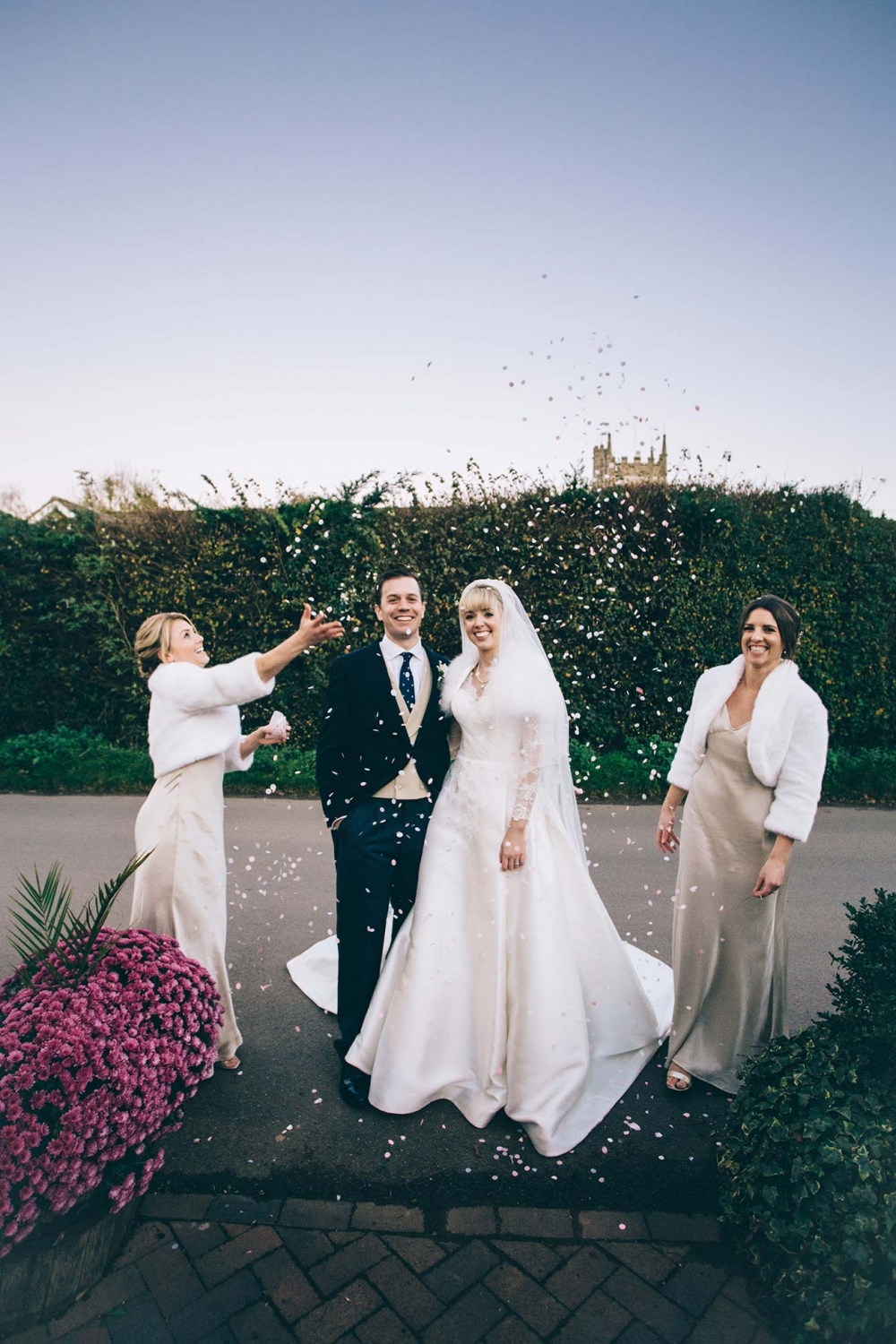 "Having arranged – and then rearranged – our entire wedding, we cannot stress the importance of being organised and developing a good relationship with your suppliers," says Elizabeth when asked to dispense her best planning advice. "Keep in touch with your suppliers regularly, especially in the ever-changing situation. This approach really paid off and everyone went the extra mile for us; we could not have asked for more!" she adds.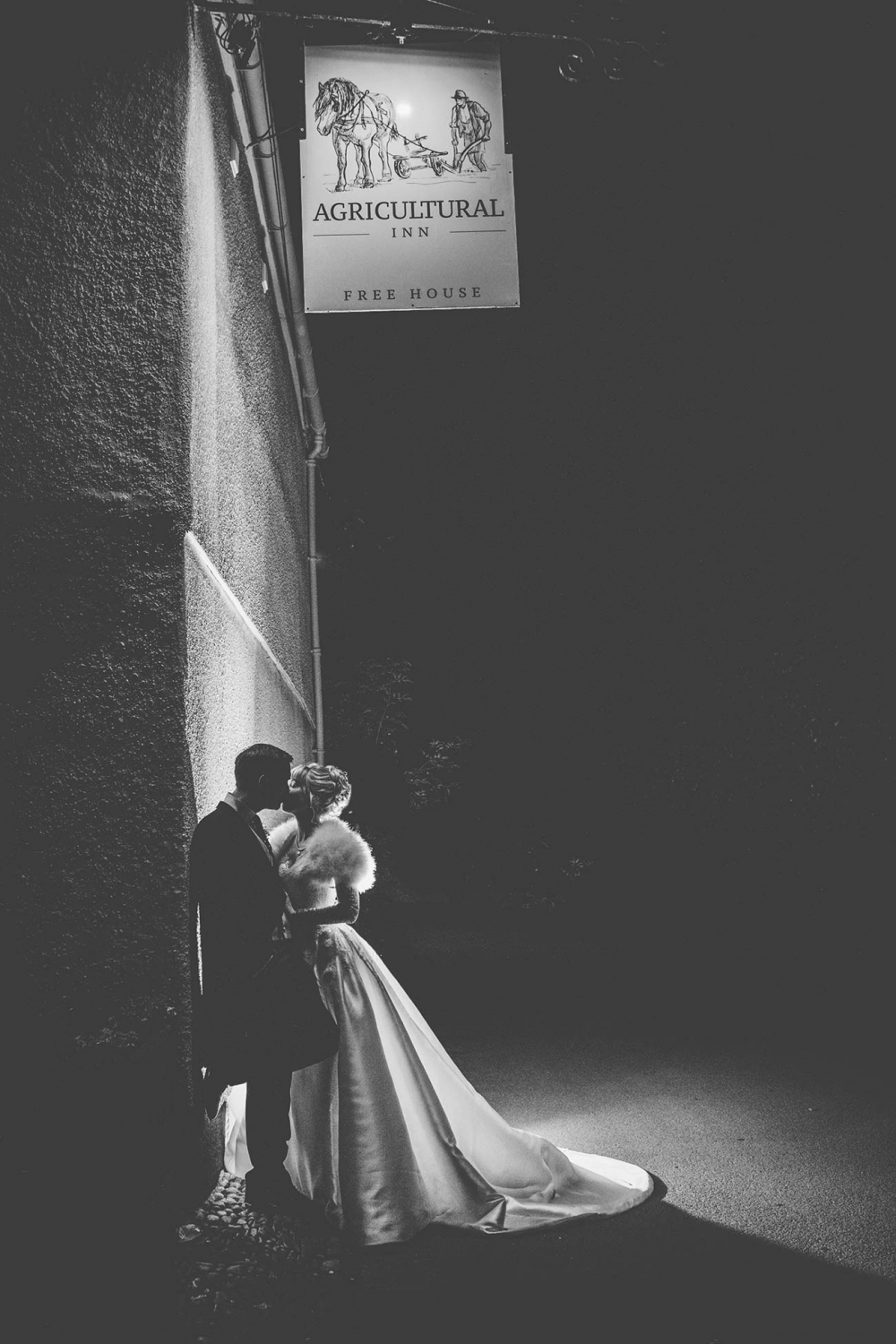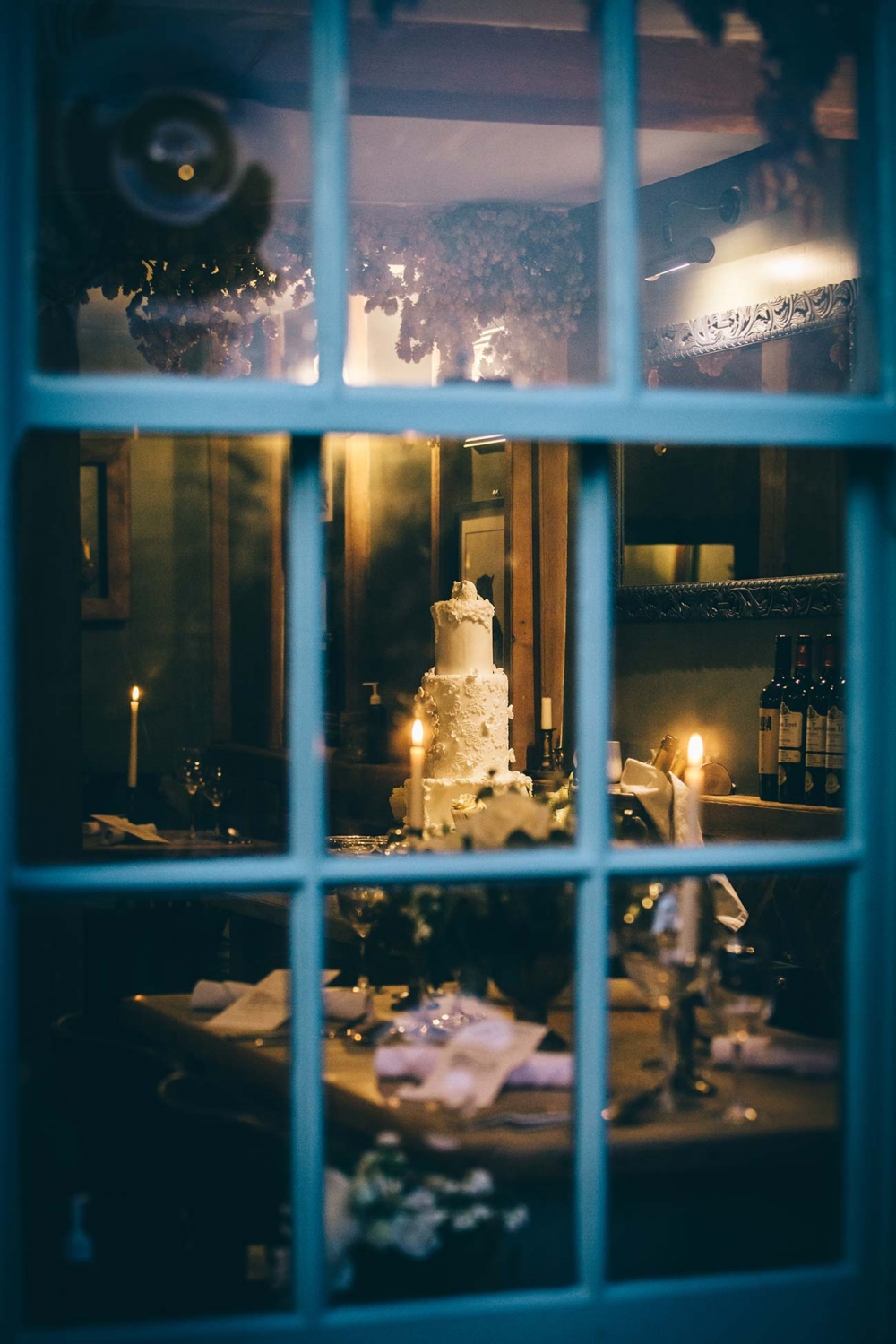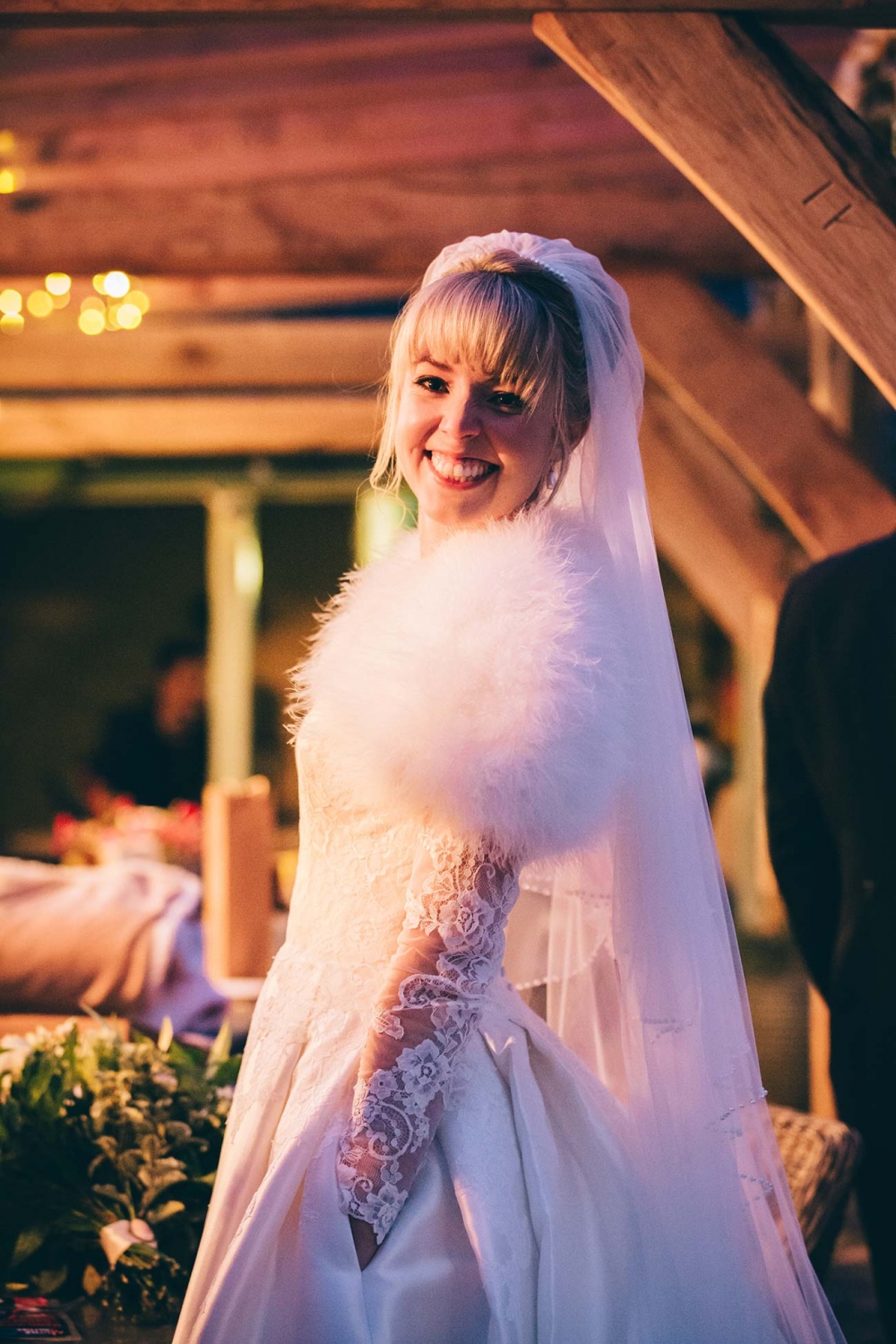 "We'd also say step back and think about what is really important to you," she advises. "Marrying the person you love and being able to share it with those most important and close to you is what you will cherish. Planning a wedding during a pandemic is emotionally exhausting, so focus on what really matters – and trust us, if any of the other bits work out too, then it will feel like such a bonus!"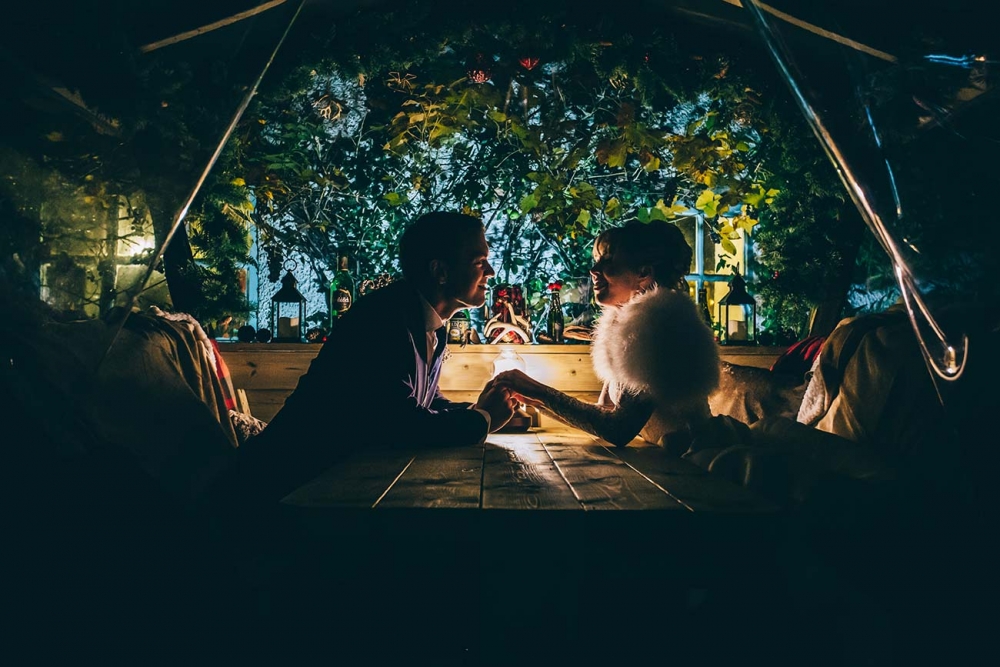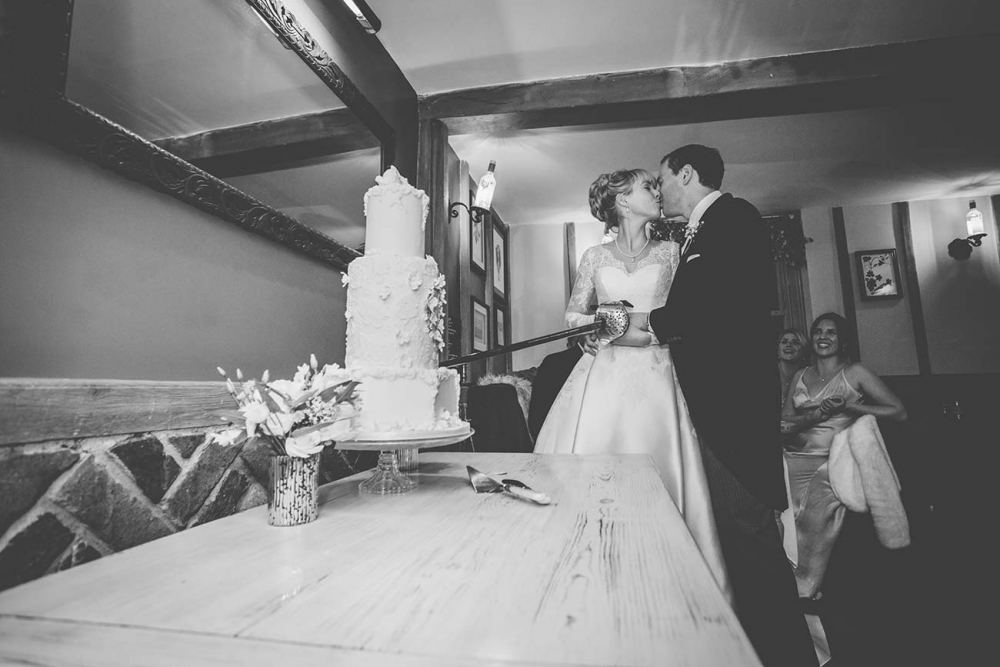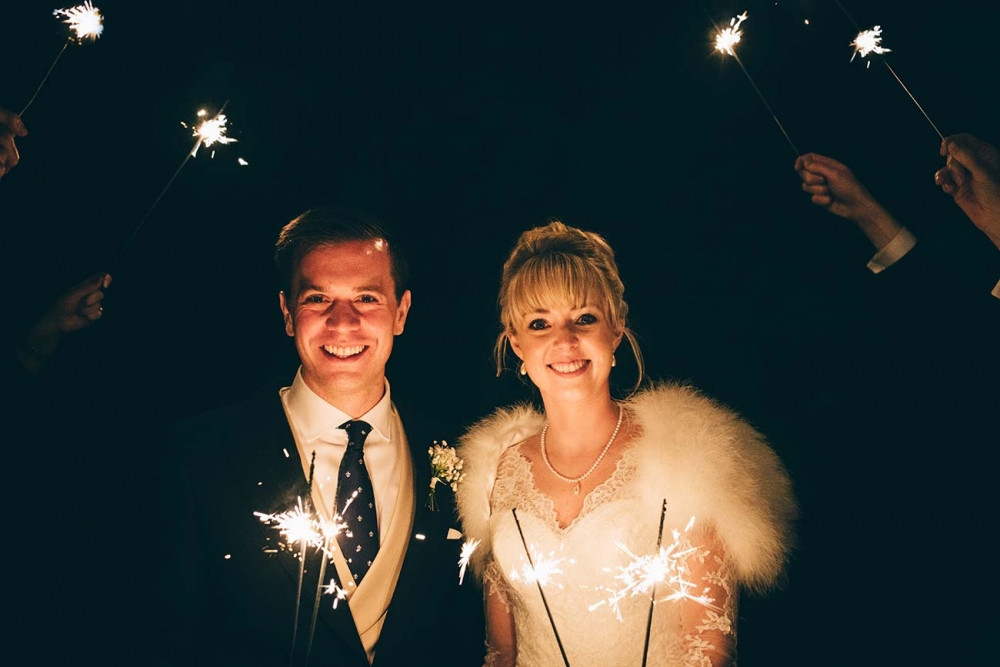 Wed

Directory

All you need from the finest wedding suppliers in Cornwall and Devon