---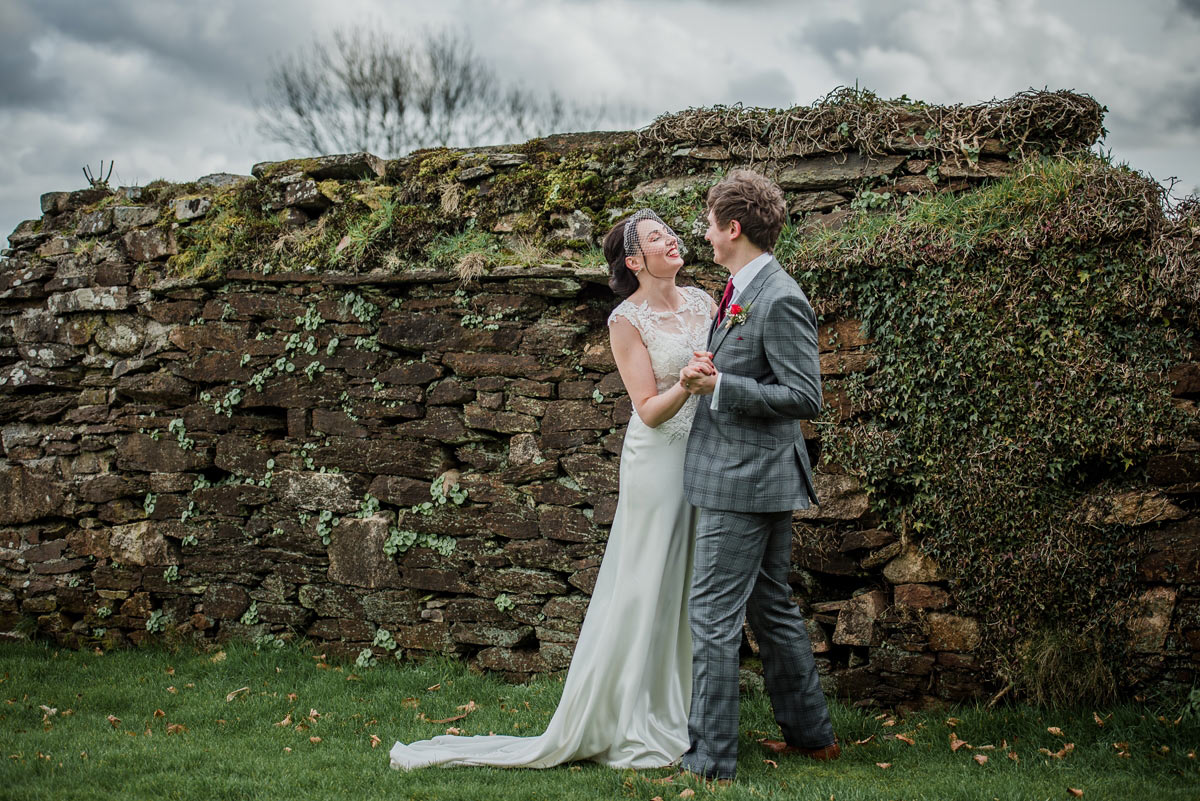 Wedding at Trevenna, Cornwall
The Heart of Winter
Toni and Matt's wildly romantic winter wedding at Trevenna
"We met by the wonders of the internet and our interest in music kick-started our connection," says Toni of her first contact with Matt. Their affinity was cemented when they finally met in person. "After weeks of talking, we set a date to explore Cape Cornwall together; I had the idea of geocaching and within 10 minutes I had found the first one!"
It was during a snowboarding trip in the French Alps when Matt decided to propose at the top of Courchevel. "I saw him scouting the area to take the perfect picture of me in the mountains," says Toni. "As he knelt to 'take a better picture' he pulled the ring out of his pocket. I was so overwhelmed it wasn't until 15 minutes later I realised I hadn't said yes. I think the tears and kisses said it for me."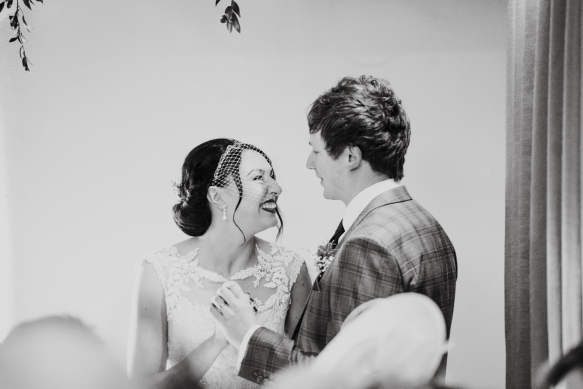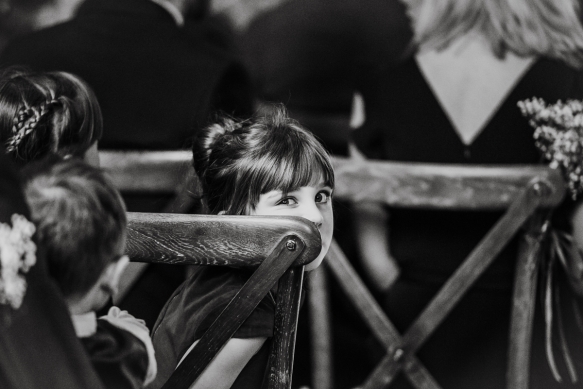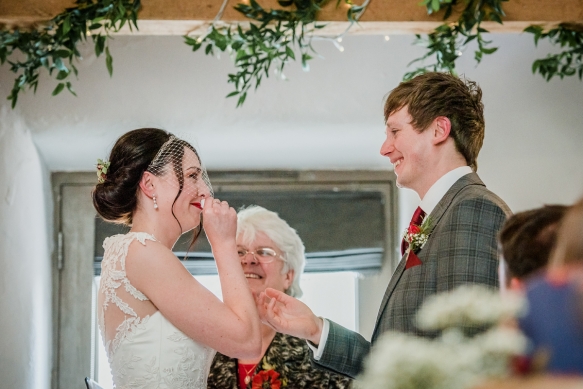 The planning of their winter wedding began in earnest after they discovered Trevenna, their "perfect" venue. "Everything was on-site and the location was stunning. I loved the beams, open stone walls, and the large glass wall overlooking the moor," explains Toni.
Selecting a burgundy and grey colour scheme with a loose theme of "woodland and nature", lots of ivy and gypsophila beautifully set the scene. Matthew's mum, Rosemary, tapped into her floristry skills and set about creating the floral décor with Toni, beginning with foraging for ivy, holly and other foliage. "We had the whole weekend to make bouquets, table runners, chair bouquets, head wreaths and buttonholes; I had a set vision of what it would look like and we just did it," says Toni.
A ceremony featuring self-penned vows moved the congregation to laughter and tears in equal measure. "Matt kept getting his words mixed up and said my middle name 'Priscilla' with an extra smile as it has always been a bit of a joke. Everyone was crying when I said the vows I'd written, and when he went to kiss me at the end he tried to lift my veil – I was laughing so much!"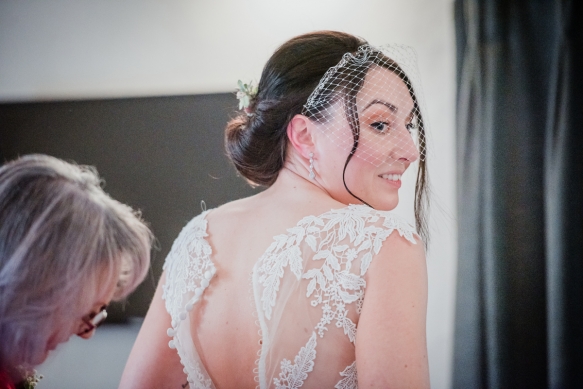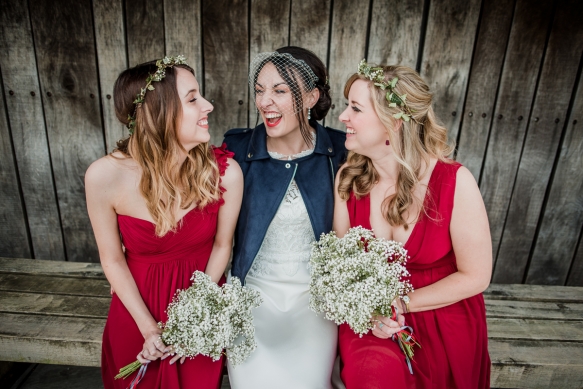 The cheer continued with the drinks reception, where live music from Toni's brother was accompanied by drinks and canapés. Sharing starters of vegan baked tomato and chilli avocado, and Cornish Blue cheese and leek filo tart were followed by sharing mains of slow-roasted beef brisket, roasted chicken breast, and vegan cheese homity pie with a sumptuous selection of sides. As night fell on the moor, guests tucked into pasties and grooved to a fantastic performance by live band, Fragile Sanity.
Looking back, Toni believes that the best approach to wedding planning is resourcefulness. "Spend money where it's needed as there are certain things that aren't necessary. Don't overdo it," she cautions other couples. "Keep things simple and try not to mix too many themes. Above all: laugh, cry and love."
Photography LK Harris Photography lkharrisphotography.co.uk
Venue Trevenna
trevenna.co.uk
Dress Justin Alexander from Elaine Rawlings Bridal Boutique
elainerawlings.co.uk
Birdcage veil Holly Young Millinery
hollyyoung.co.uk
Groom's suit Slater Menswear slaters.co.uk
Entertainment Fragile Sanity fragilesanity.co.uk
Copyright Wed magazine 2019