---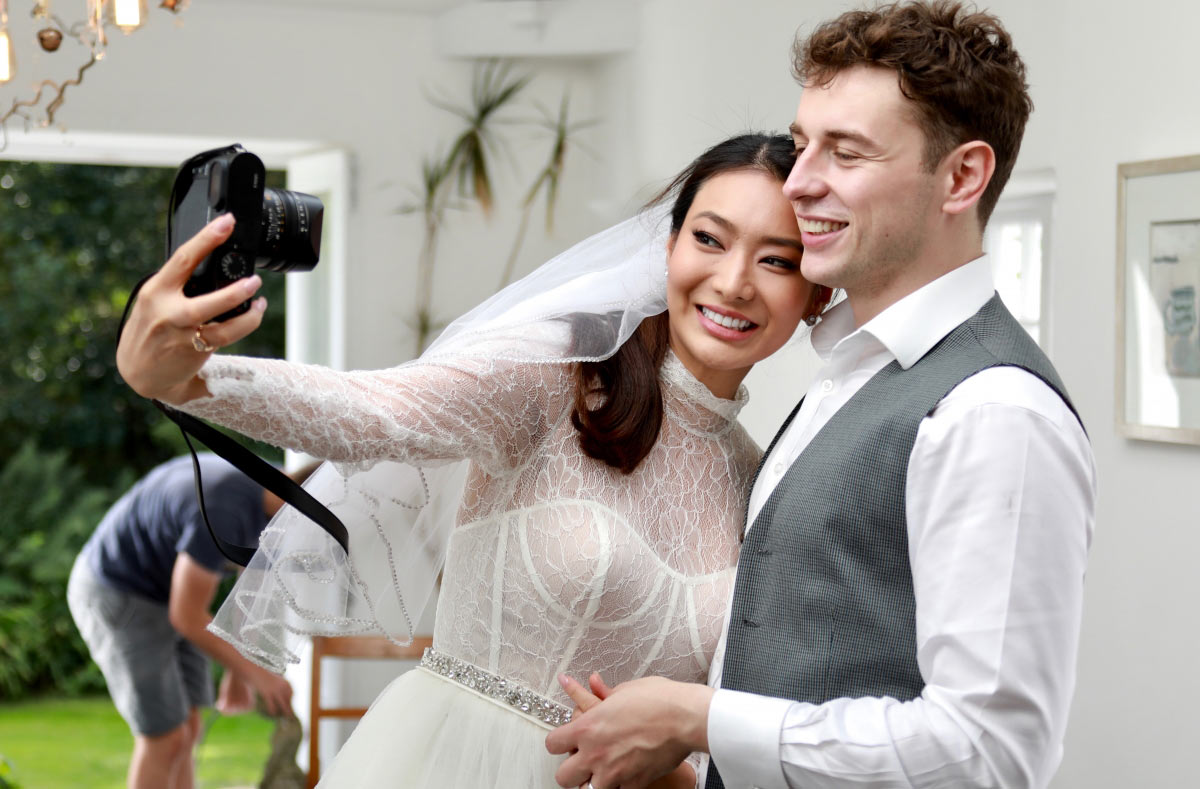 Wedding at Treseren, Cornwall
Time of our Lives
---
Cherry and Emanuel's intimate garden wedding at Treseren
A mutual friend first introduced Cherry to Emanuel while he was working in her home city of Manila in the Philippines. "We automatically clicked and from then on we started seeing each other almost every day until he needed to come back to London," she recalls.
"In March 2019 we went to Japan together and I had planned a day on Bunny Island to propose," says Cherry. "However, two days into the trip, we had returned to our hotel room in Tokyo after a day of walking; I could not keep my plans a secret and popped the question!"
After a few days of research, Emanuel came across Treseren and asked the owner Emma Caddis if it was possible to organise the event in only five weeks. "She just responded: 'Let's do it'… so we did!" exclaims Cherry.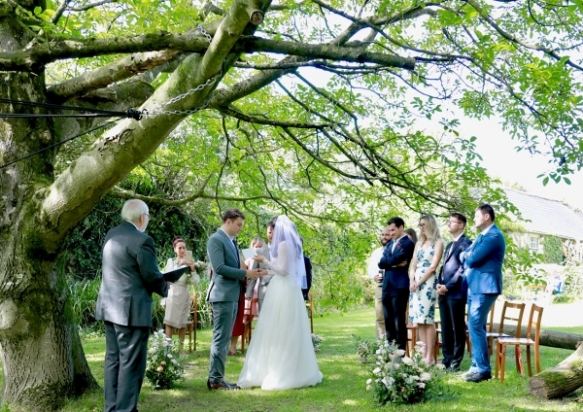 With all hands on deck, Emma's husband Paul provided the photography while their son orchestrated the soundtrack. "Her daughter gave us a slice of cake with sparkles and a touch of cuteness while blowing bubbles! It was very homely and intimate with the family's added passion, effort and warmth to make everything perfect," reflects Cherry.
Taking their styling cue from the venue itself, Cherry chose pastels for the seasonal flowers that played perfectly off the greenery of Treseren's tree-filled backdrop. She wore a beautiful lace princess gown, while Emanuel got the chance to wear a tailor-made suit he'd had made in Thailand four years previously. "I knew at the time that I would not wear it unless it was a special day," he says. "However I never imagined that the only time I would wear it would be on my wedding day!"
An intimate garden ceremony took place in front of a huge chestnut tree flanked by pretty floral arrangements, providing Cherry with her personal highlight from the day.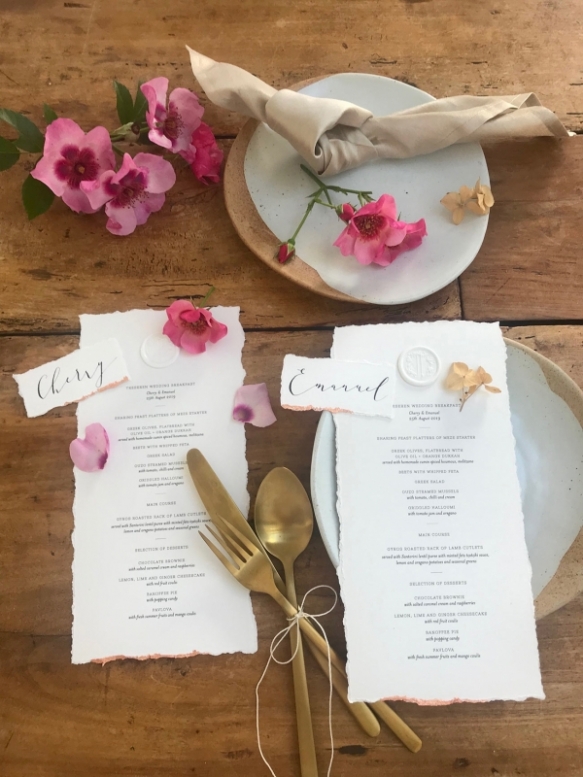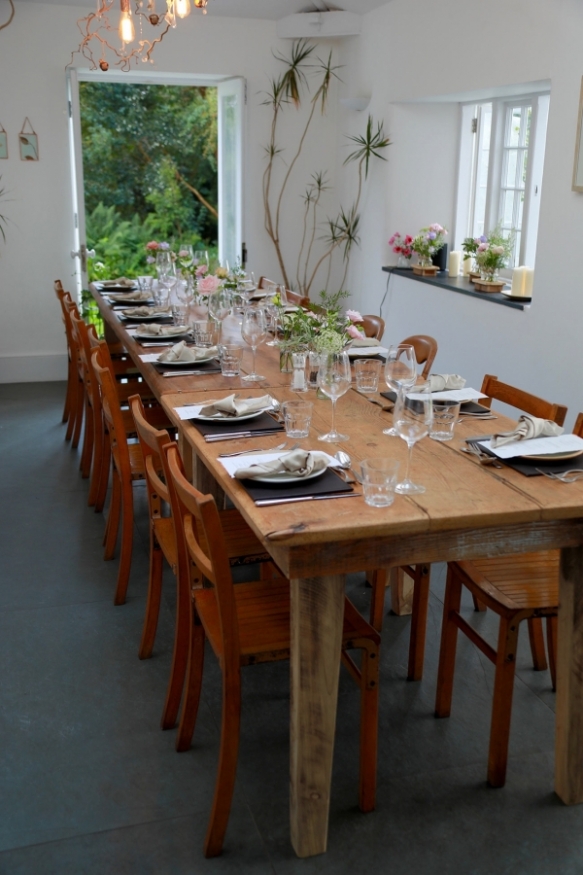 "My favourite moment is definitely when I saw Emanuel waiting there, seeing my mum teary-eyed, and the wedding vows that made everyone laugh and cry at the same time. Plus, meeting everyone on Emanuel's side for the first time ever, except for his parents who I met just days before the wedding," she reminisces.
After the vows, the celebrations commenced in the sun-filled gardens followed by the wedding feast in the ambient setting of the house. "We cut down on some stuff that we didn't need, but our cake was definitely not one of those!" says Cherry of their two show-stopping confections, which featured the luscious flavours of salted caramel and dark chocolate.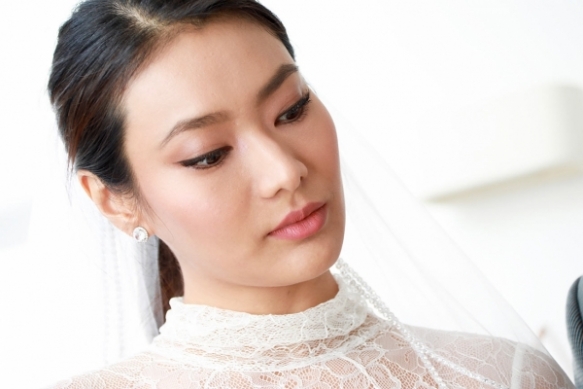 "Choose an all-inclusive venue if your time is limited. It doesn't mean that you cannot customise your wedding," Cherry suggests to other couples planning within a short time frame. "Work as a team, especially when it comes to decision-making. Consider each other's side and meet in-between by weighing up what is practical and realistic," she reveals as the relationship learning curves of planning a wedding.
"Most importantly: planning can be tiring and stressful, but it is a one-time thing that you both could be enjoying at the same time! So have fun and don't forget to spend time with each other!"
Photography Paul Caddis
treseren.co.uk/photography
Venue Treseren
treseren.co.uk
Dress Vera Wang from David's Bridal David's Bridal
Wed

Directory

All you need from the finest wedding suppliers in Cornwall and Devon