---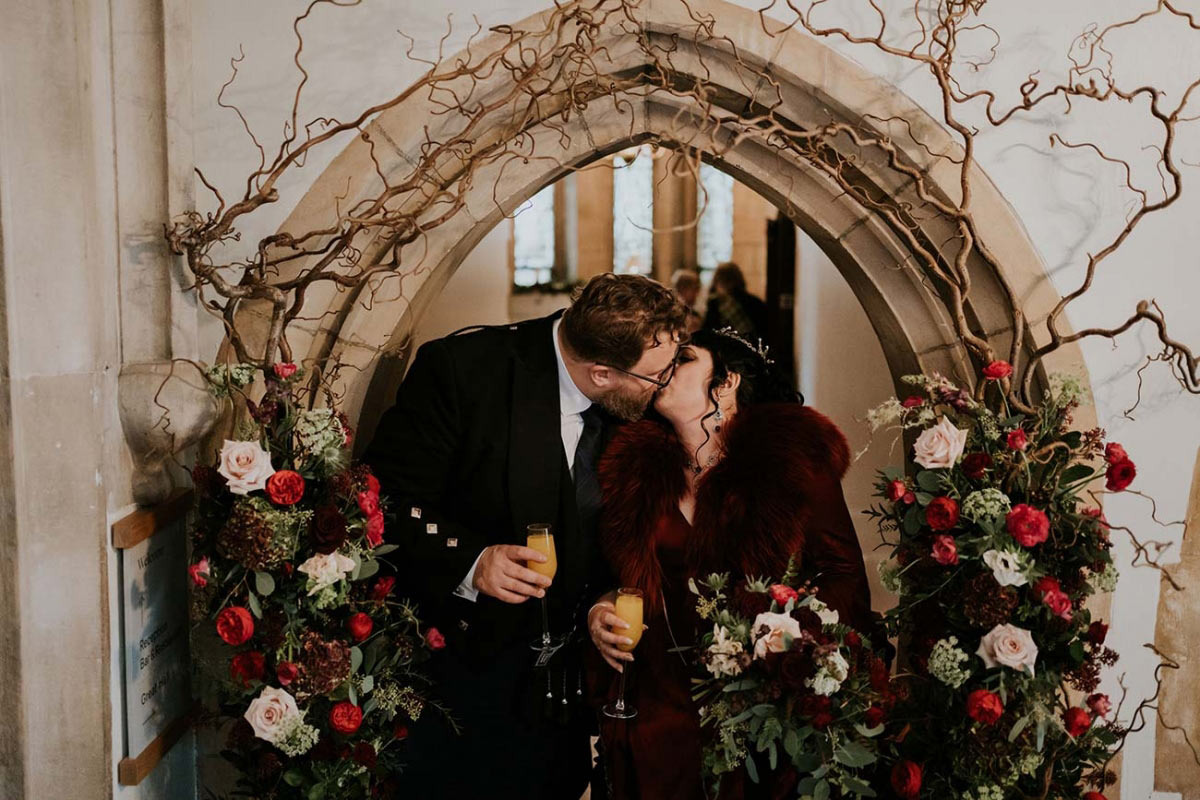 Wedding at The Alverton, Cornwall
Winter's Tale
Sharon and Austen's winter festivities at The Alverton
"Sharon and I met when we both studied at Falmouth Art School," says Austen of his first encounter with Sharon. "Despite being friends, we lost touch when we left art school and it was not until we met up 20 or so years later that we came to where we are now."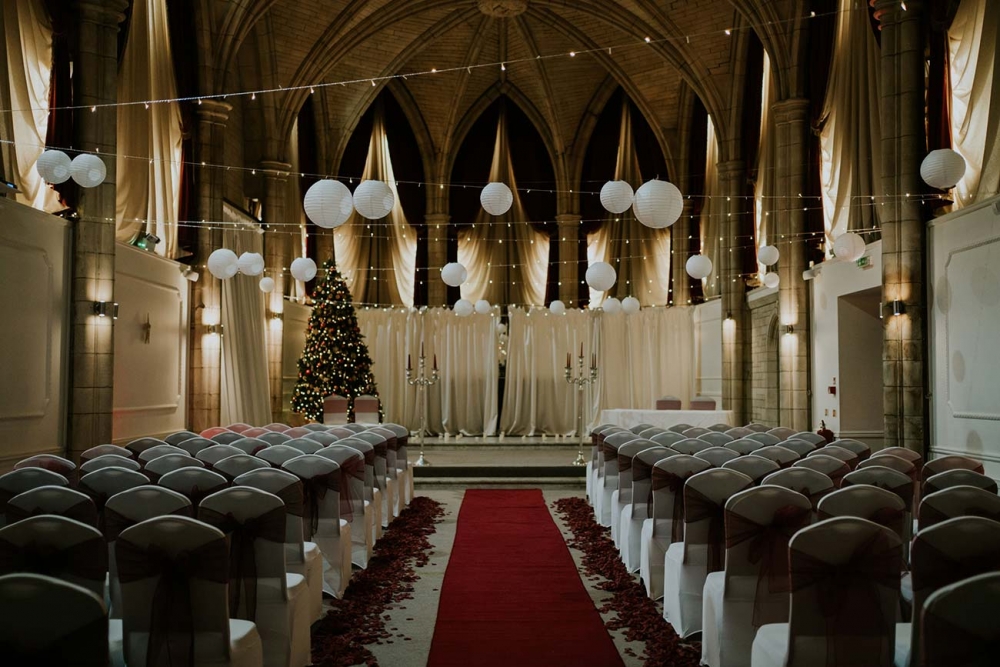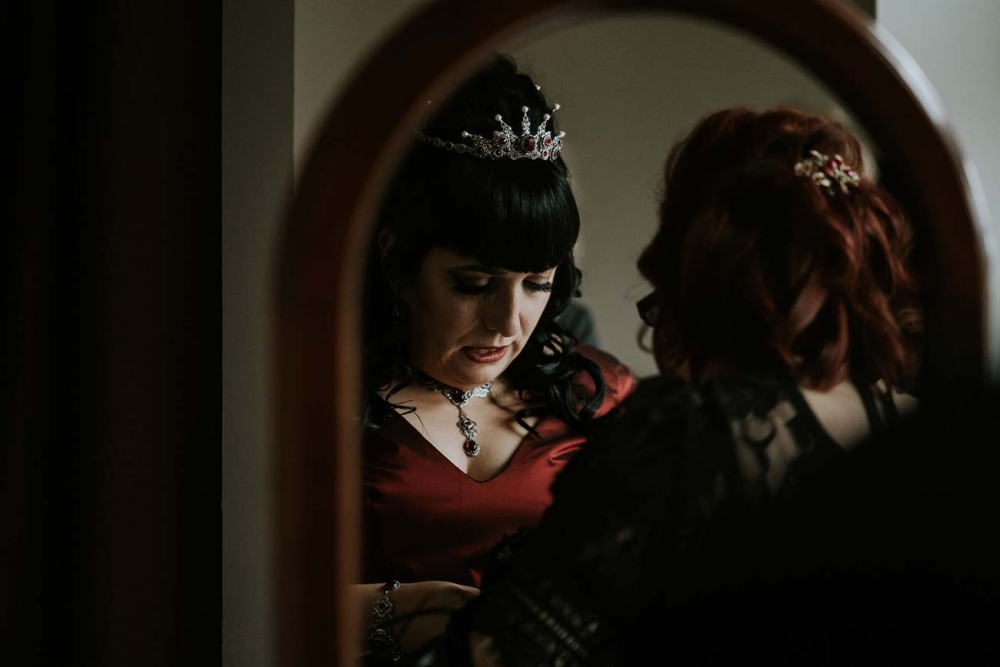 Austen planned to propose on several occasions during a long weekend away, but he was interrupted at every turn. "We went to Bovey Castle but the lady on the table next to us kept asking us questions, so this wasn't the right time," he reveals. "We went to Warwick Castle, got wrapped up in the history and a lot of tourists – also not the right time. We went out to an Indian restaurant in Nottingham but met old friends, got talking and the evening escaped us. In the end, I proposed on Bodmin Moor on our journey home… To hell with the right time, it was the right lady!"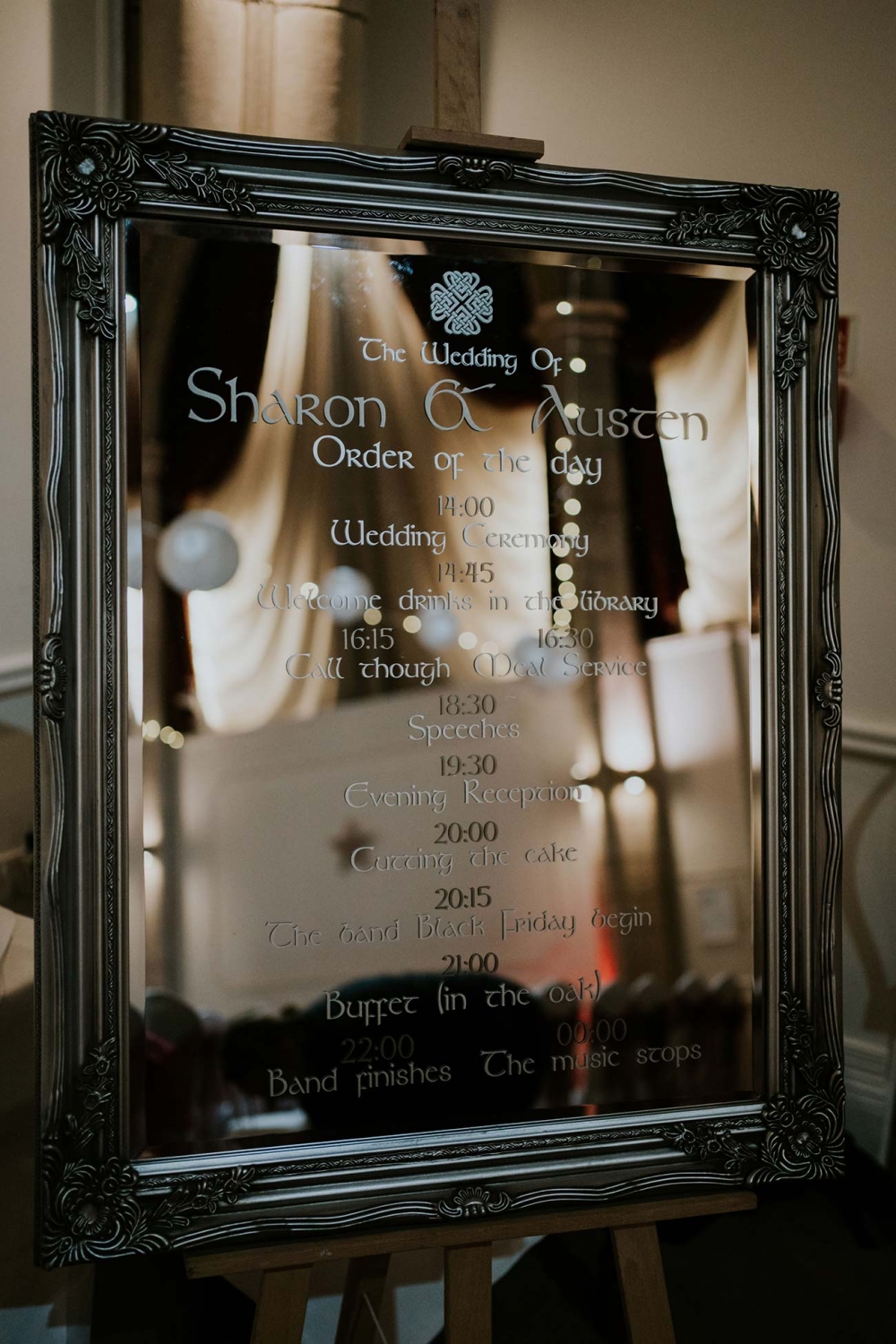 Taking an inspired Celtic/Gothic theme, the couple's winter wedding was full of personality-packed details, including kilts, a bagpiper, harpist, an optional gothic dress code, antlers and a giant two-handed sword.
"Sharon is Cornish and my family has a rich Scottish history," explains Austen. "We wanted to have a wedding that embraced a combination of both of our heritages and had the feeling of stepping into another world full of folklore and history. Lots of our influence came from 'Game of Thrones' and Tolkien, and jewel colours were used to embrace the feeling of the season."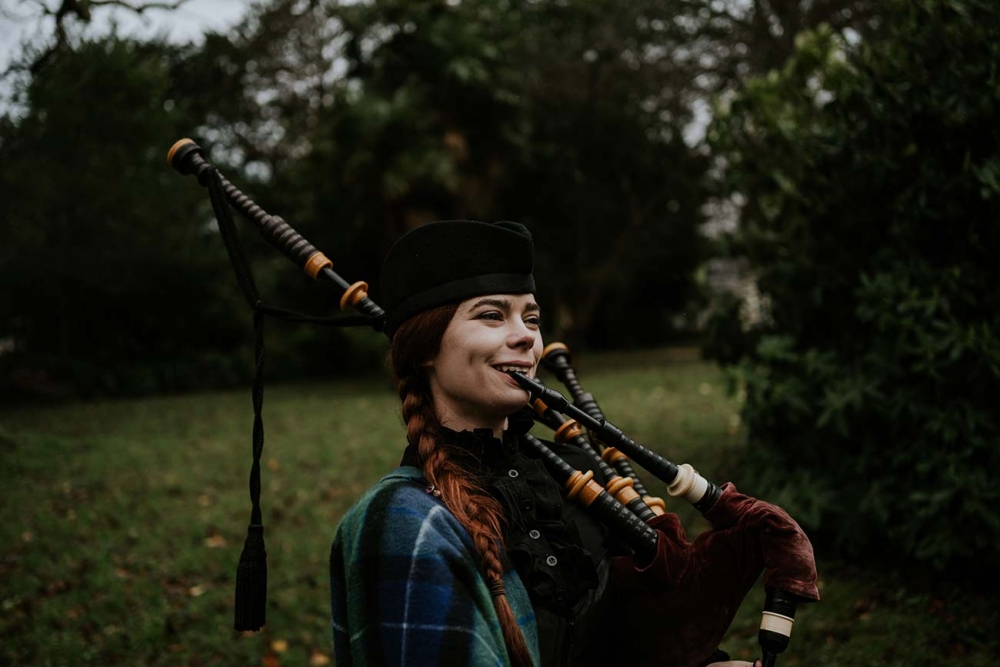 Proceedings began when Mári the piper summoned guests toward the great hall. The bride was then piped into the ceremony that included a reading by one of the bridesmaids from one of Terry Pratchett's books.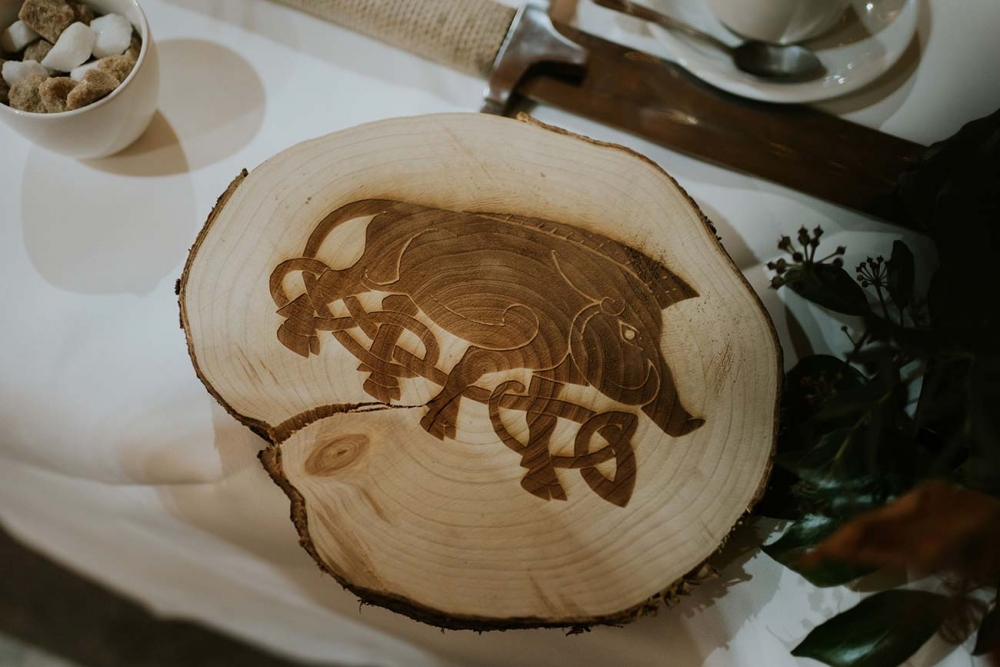 The wedding breakfast was a mouth-watering mix of sweet potato and roasted pepper soup, smoked salmon parcels, oven roast chicken breast, pork and apricot terrine, and herb-crust cod, finished with dark chocolate profiteroles and sticky toffee pudding.
"We had guests from all over Europe and one good friend David had purchased himself a 'kilt from Scotland'," says Austen of a memorable incident. "But it looked a bit too flowing and long. Upon inspection – and unbeknown to him – he had purchased a skirt from Scotland with a tartan pattern, but wore it with confidence," he laughs.
He also recounts how close his dad was to not being able to attend the wedding, and how cherished his presence was on the day. "Just a few weeks prior, he was rushed to hospital with sepsis. Dad has a love for bagpipes and dancing, and despite being on death's door just weeks before, he was one of the first up on the dance floor!" smiles Austen. "Mári played a private song to him and mum, which brought a tear to a very hardened man's eye."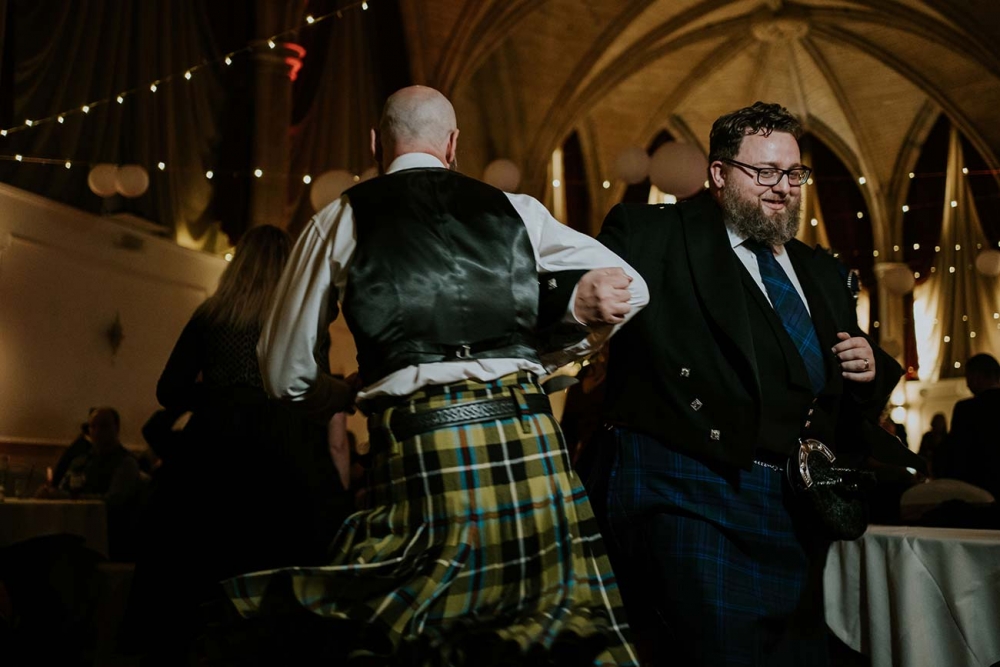 When asked to pinpoint his personal highlight, he says: "There are too many to mention one; everything worked so well." But he is able to share one of his and Sharon's most memorable recollections. "For both of us, seeing everyone happy, having fun and enjoying our day was definitely a favourite moment," he reminisces.
"Talk to your vendors, source them early and be creative with them. Trust them and don't dictate to them," says Austen when asked to offer his advice for other couples. "Together you will plan and create the perfect day for you and your guests."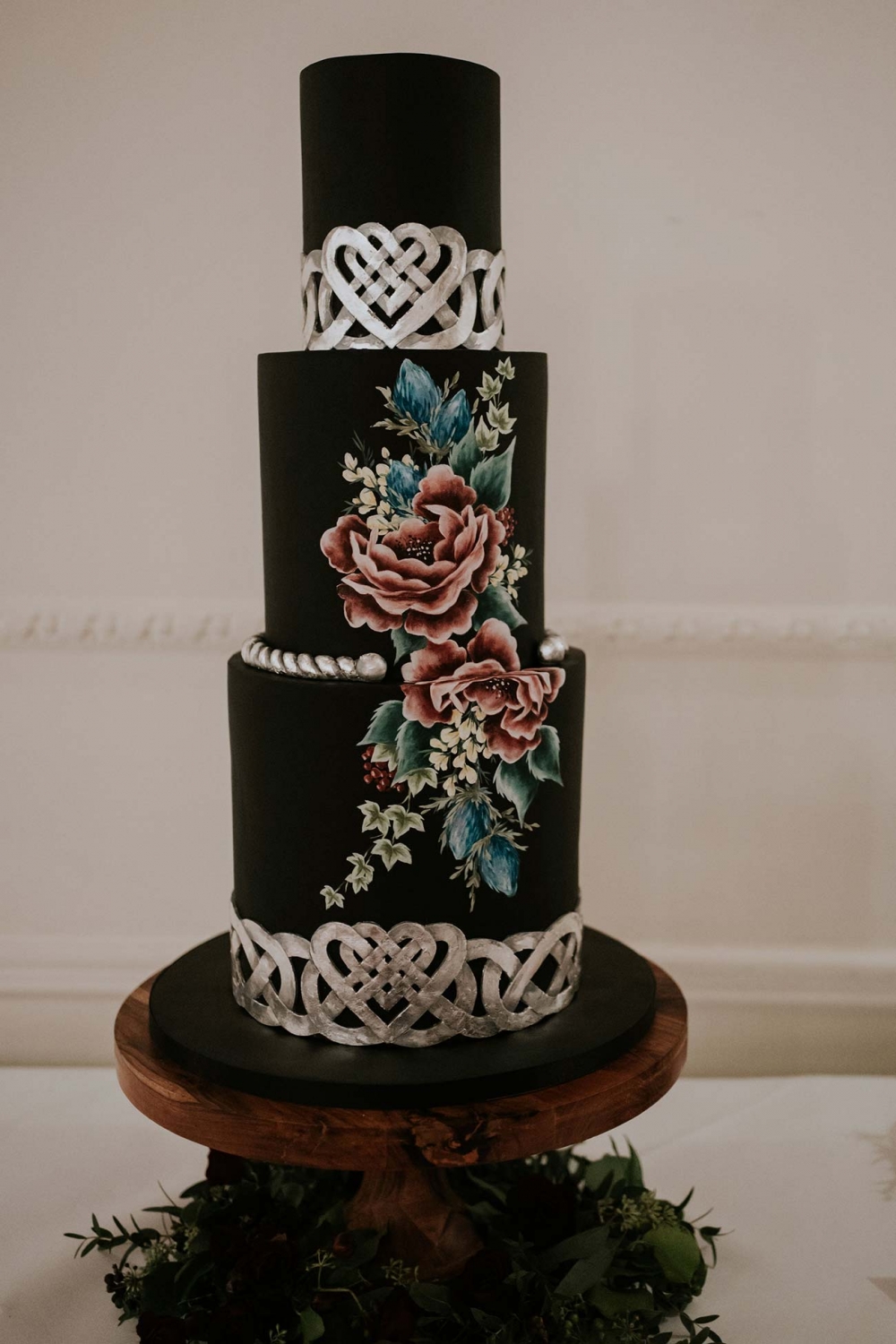 Wed

Directory

All you need from the finest wedding suppliers in Cornwall and Devon