---
Wedding at Pynes House, Devon
Summer Love
Melissa and Ben's dreamy summer wedding at Pynes House
Melissa first met Ben whilst she was working in their local newsagents. "We spoke a bit but we were both surprisingly shy!" she says. "One evening Ben came in, and I got nervous chatting to him and dropped his change by accident. As I went to pick it up, Ben asked me a question and I hit my head hard on the counter. I was so embarrassed that I didn't give him his change and asked him to leave so I could serve the next customer! Somehow that didn't discourage him, and he came back later that evening – and we have been together ever since."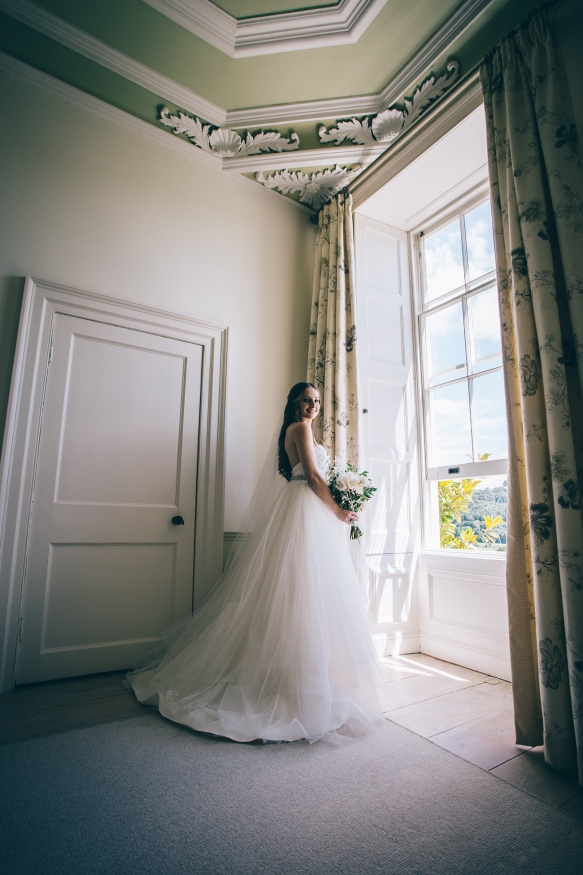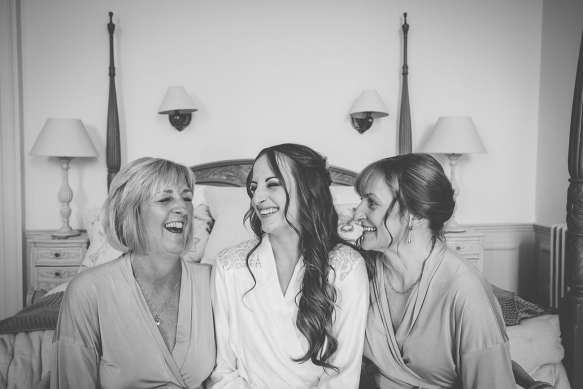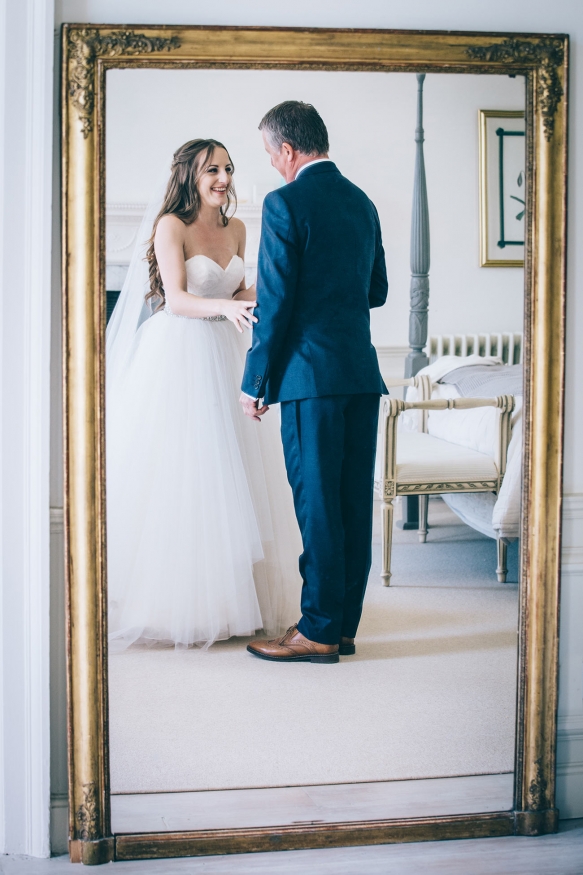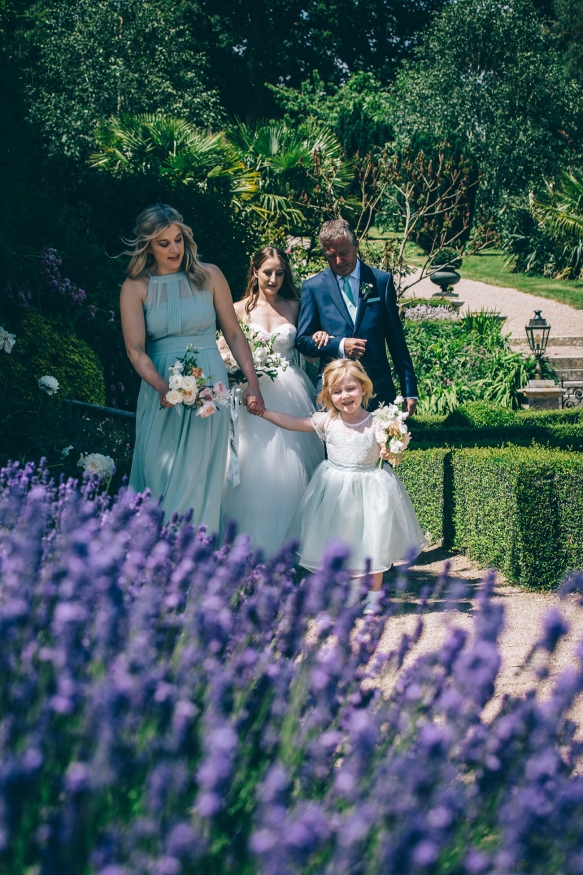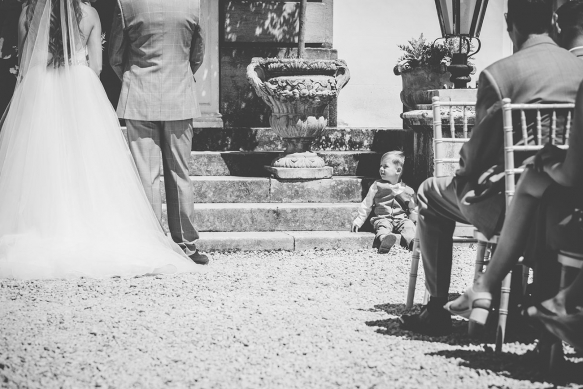 Ben's movie-style proposal took place in New York when he took Melissa to Tiffany's. "I thought we were just browsing around, but we were taken to a private floor where we were greeted by a waiter with a silver platter and two glasses of Champagne! It was then that Ben told us that we were here to choose an engagement ring. I couldn't believe it!" she reveals. "It wasn't until a few days later that he actually proposed under the lights of the Rockefeller Christmas tree! I burst into tears and said yes as everyone around us whooped and cheered!"
The couple fell for the romantic climes of Pynes House, taking the mint green colour of the bridesmaids' dresses and groomsmen's ties as inspiration for the day's design. "We didn't match everything to this though," says Melissa. "We wanted the different aspects to represent us and our time together, so we didn't stick rigidly to a colour scheme."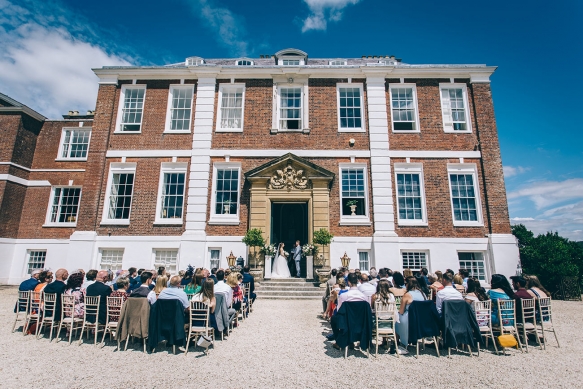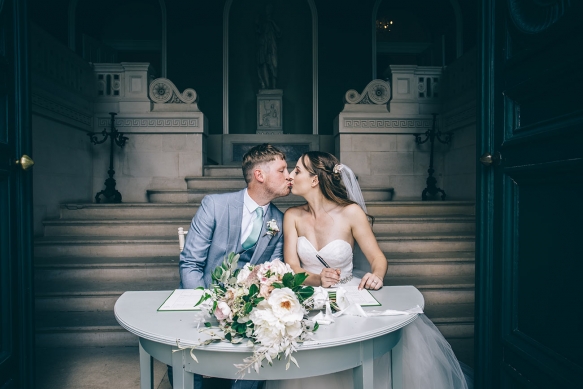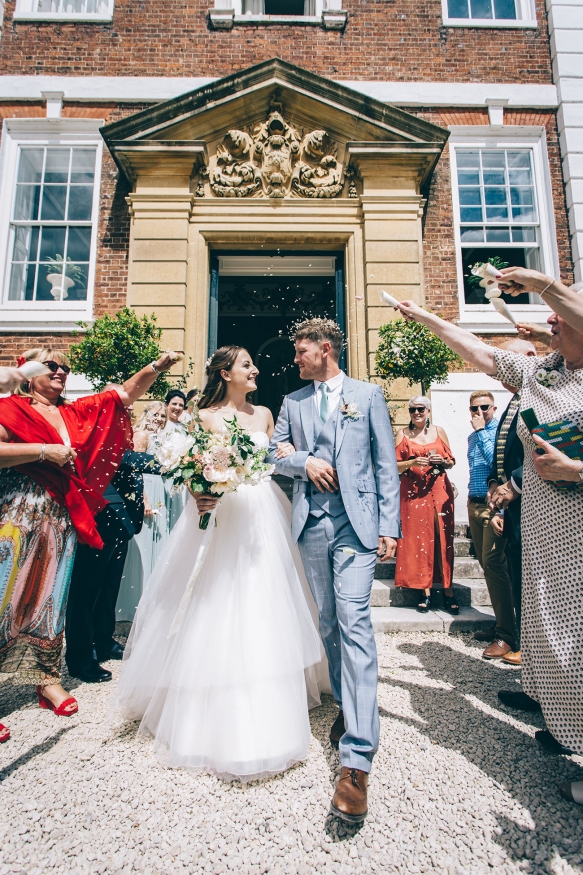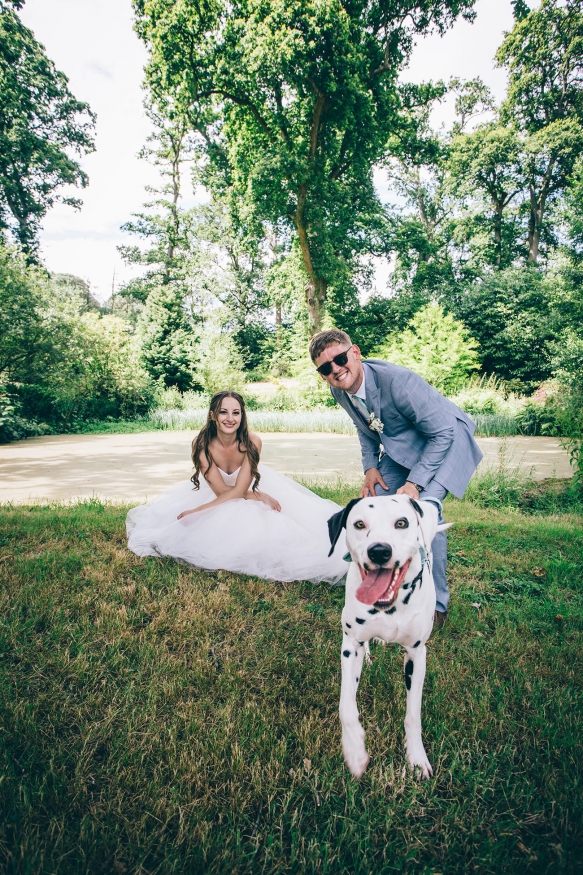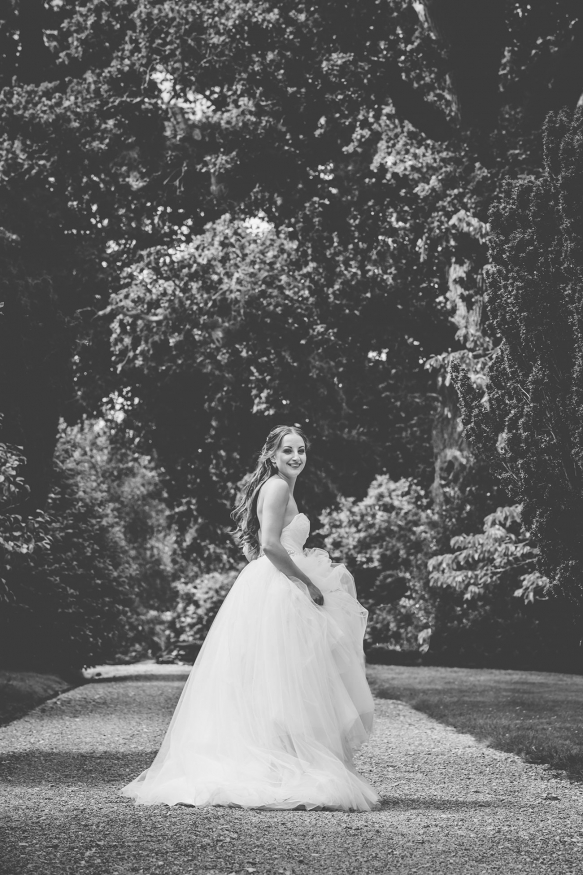 The ceremony took place before the dramatic doorway of the elegant country house, with guests seated in the sunshine, the venue's striking tree-lined driveway and flower-cloaked grounds beyond.
Post-ceremony drinks were served in the rose garden, after which a sumptuous feast was served. Sharing boards of pulled spiced beef brisket and homemade flatbreads were followed by mains of chicken legs served alongside baby gem lettuce hearts with blue cheese cream, crispy bacon crumb and garlic chives, and duck-fat-roasted skin-on potatoes.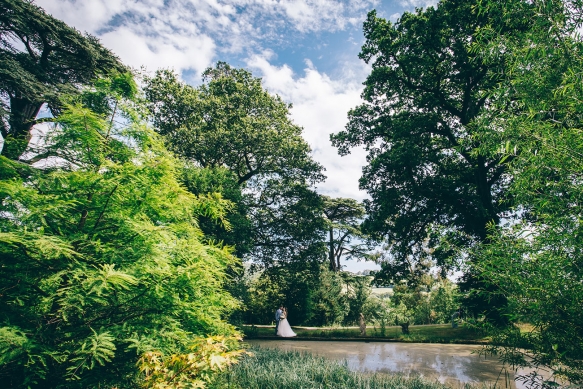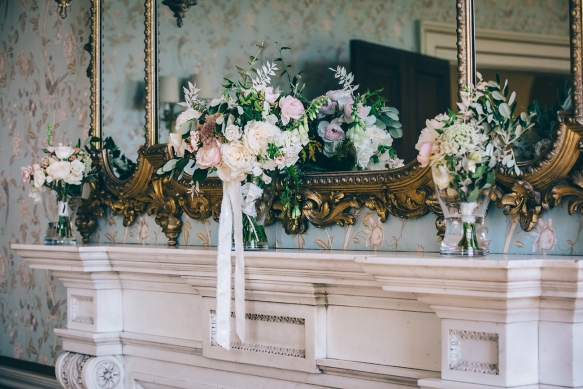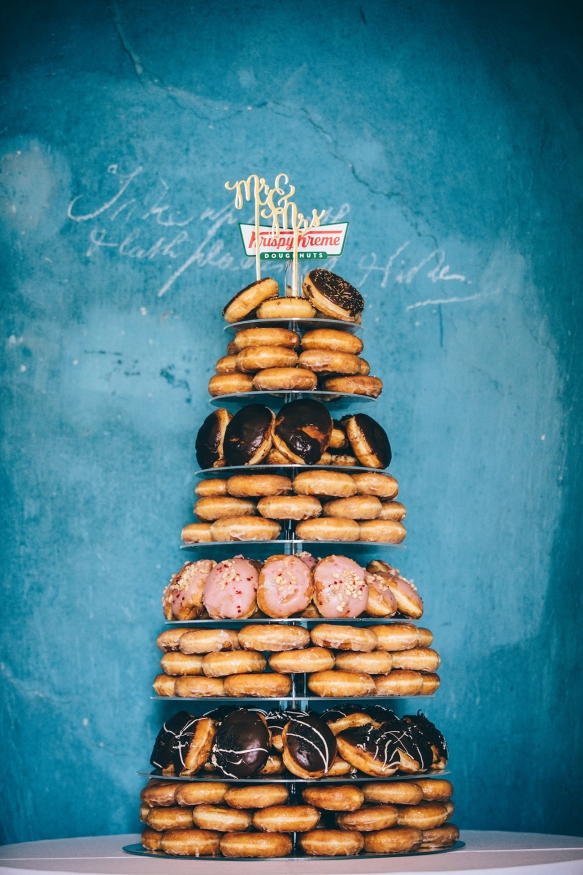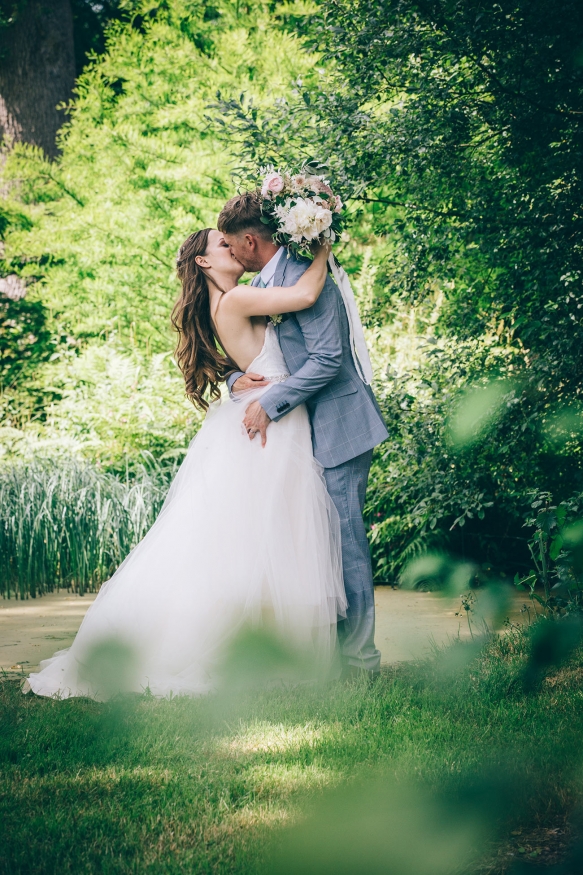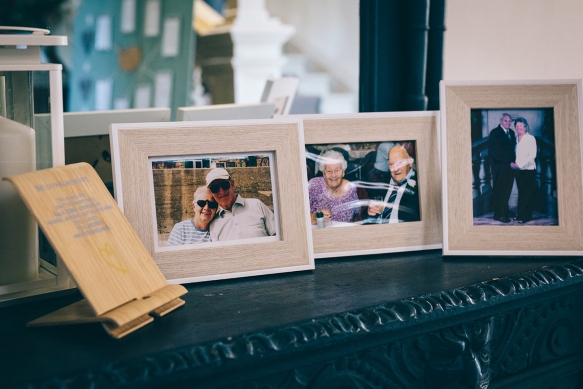 The traditional cutting of the cake was replaced by the newly-weds feeding each other Krispy Kreme doughnuts from their eight-tier tower, after which they kick-started the party with their first dance to 'You & Me Song' by The Wannadies. The band then played two sets broken up by a burger intermission, after which the DJ kept the dance floor packed for the rest of the night.
"We had our dog Busby join us for some photos and he was so excited to see us. We have some great photos even though a lot of the time he decided to roll around in the grass!" says Melissa of a fond recollection of the day.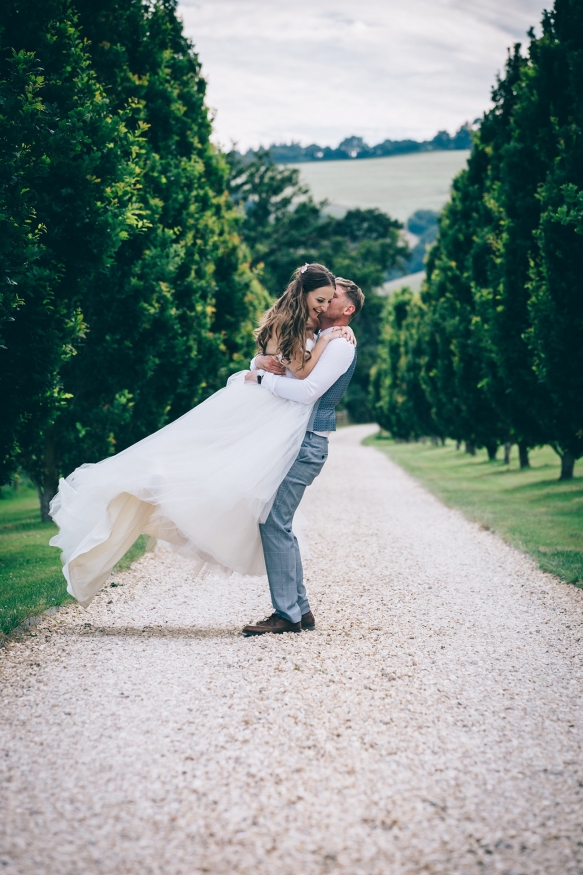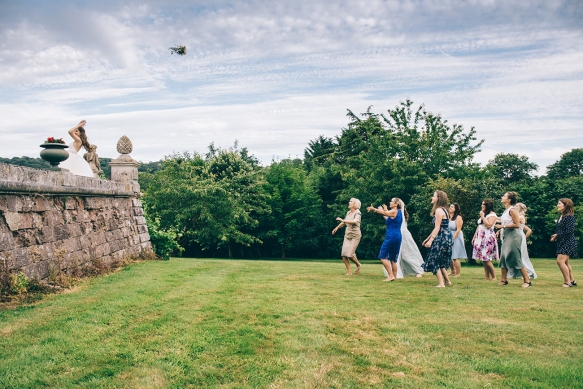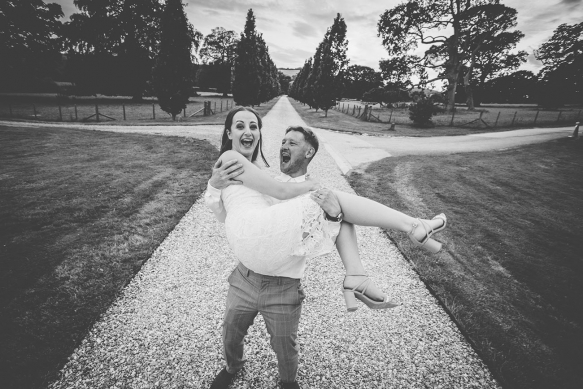 Having wed on one of the hottest days of the year, Melissa encourages brides to plan ahead for all weather scenarios. "If you are getting married in the summer, I would have a lighter dress option for later in the evening," she advises. "It was about 28 degrees on the day and I was so hot by the evening! Luckily, I had taken a second dress that I wore on my hen do so I could dance all night!"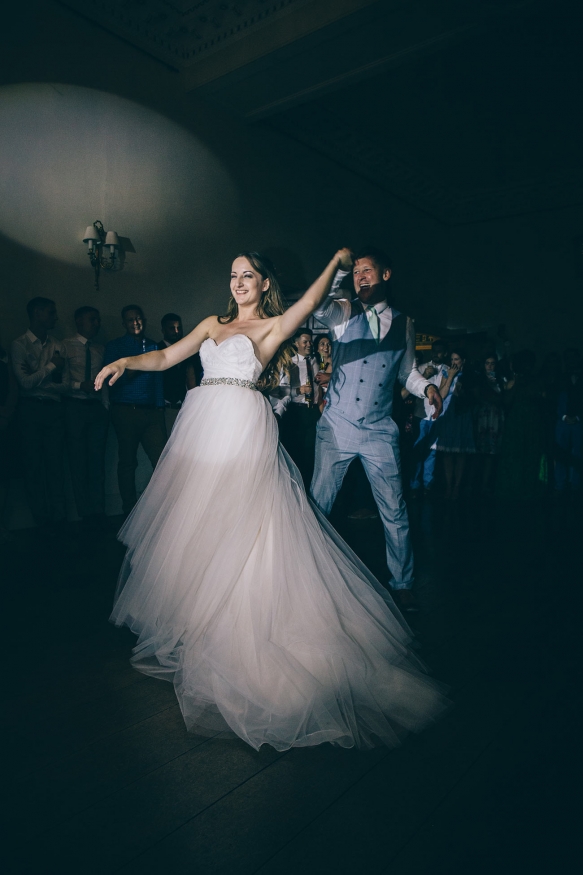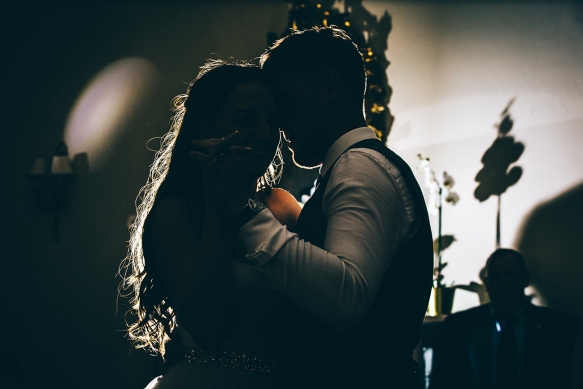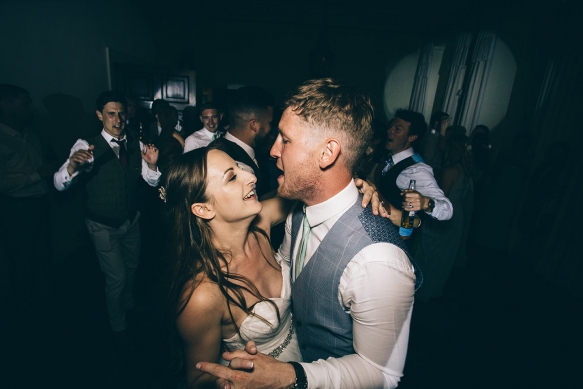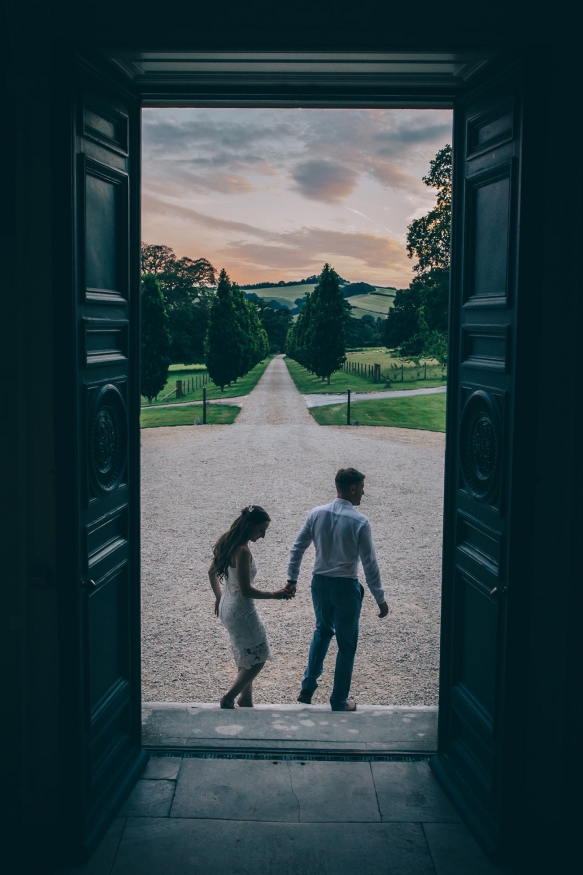 Wed

Directory

All you need from the finest wedding suppliers in Cornwall and Devon