---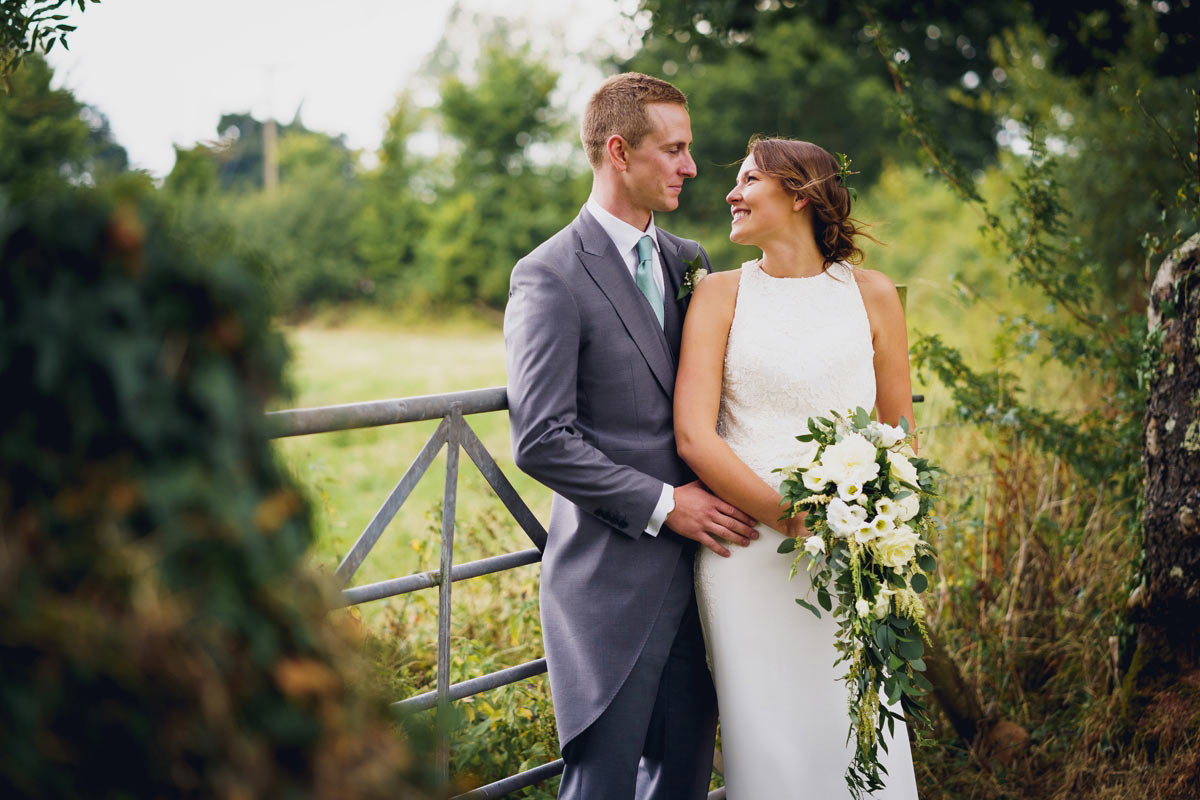 Wedding at Froginwell Vineyard, Devon
Green and Pleasant
Laura and Toby's historic wedding at Exeter Cathedral and Froginwell Vineyard
Primary school friends Laura and Toby didn't become a romantic item until after they left school, and it was memories from during this time that inspired Toby's original proposal plan.
"He had planned to propose on the beach near where we grew up while walking our dog. However, I managed to spoil that by being too unwell to go out so he proposed in my childhood bedroom at my parents' house where we were staying for the weekend," explains Laura.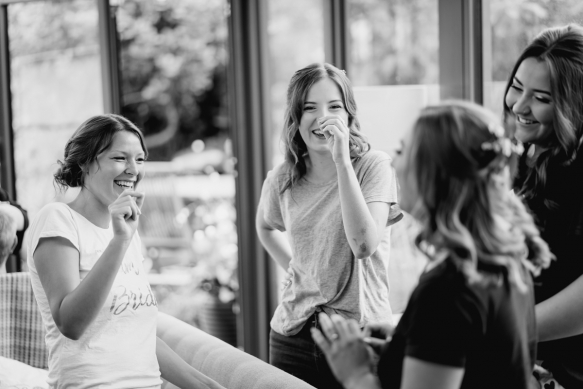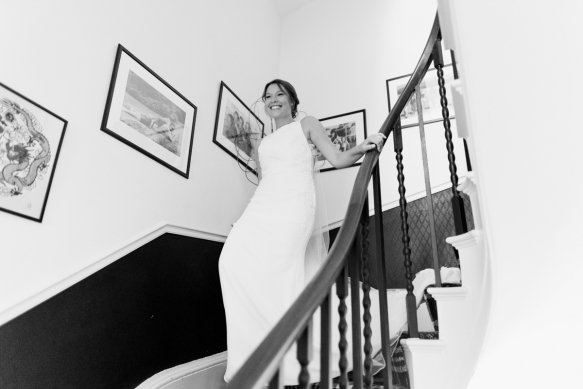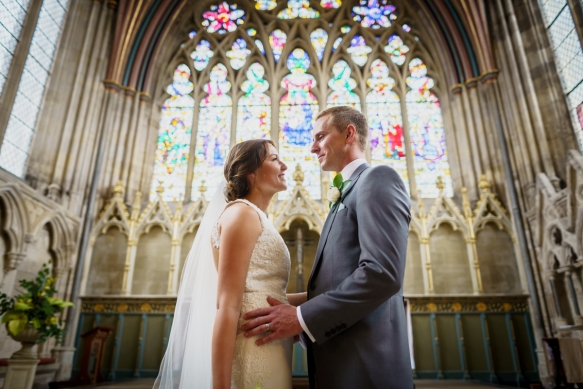 Having grown up going to church at Exeter Cathedral, it was a long-held dream of Laura's to get married there, which was made even more moving by her grandfather - a retired priest - personally conducting the service for them.
A choir comprising family members sang for Laura and Toby during what they describe as one of the most unforgettable parts of their day. "Having my grandpa read the vows for us and listening to our family choir sing during the service was so special," says Laura. "Then walking into the reception after the wedding and seeing everyone there."
Selecting Froginwell Vineyard as their reception venue allowed a "less formal" vibe. "We fell in love with the barn and vineyard as soon as we saw it," says Laura, who opted for a natural colour scheme of green and white for the abundance of beautiful blooms throughout.
Subtle, pared-back decor created a stylish ambience and perfectly complemented the vineyard's country aesthetic, with fairy lights and foliage extending the simple, yet striking palette.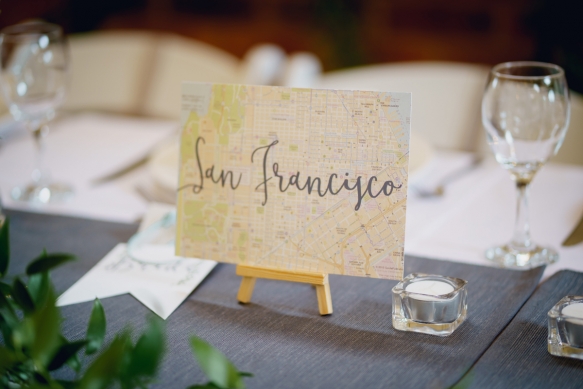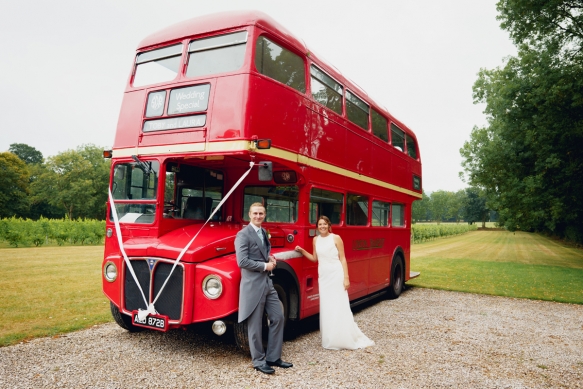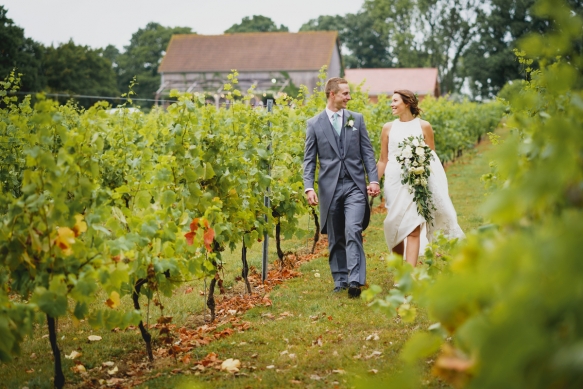 Cream tea canapes greeted guests who enjoyed outdoor games before sitting down for the wedding breakfast: a barbecue style feast with lots of colourful salads followed by a trio of chocolate desserts.
Live music courtesy of Gentlemen Groove kept the dance floor packed all evening, while a late night snack of Devon pasties and pies, along with a sweetie table, gave guests extra energy to party the night away.
"Ask people to do things for you!" advises Laura. "Family and friends love to help. It takes a lot of stress off you and makes the whole wedding feel more inclusive."
"We asked our godparents to choose something to read during our service, which made hearing them more special as well as being one less decision for us to make!"
Photography Alex Toze Photography
alextozeweddings.co.uk
Venue Exeter Cathedral followed by reception at Froginwell Vineyard
froginwellvineyard.co.uk
Dress Enzoani from White Rose Bridals whiterosebridals.co.uk
Make-up Amber Roughley instagram.com/amberroughleymua
Flowers Brompton Buds bromptonbuds.com
Entertainment Gentlemen Groove gentlemengroove.co.uk
Copyright Wed magazine 2018