---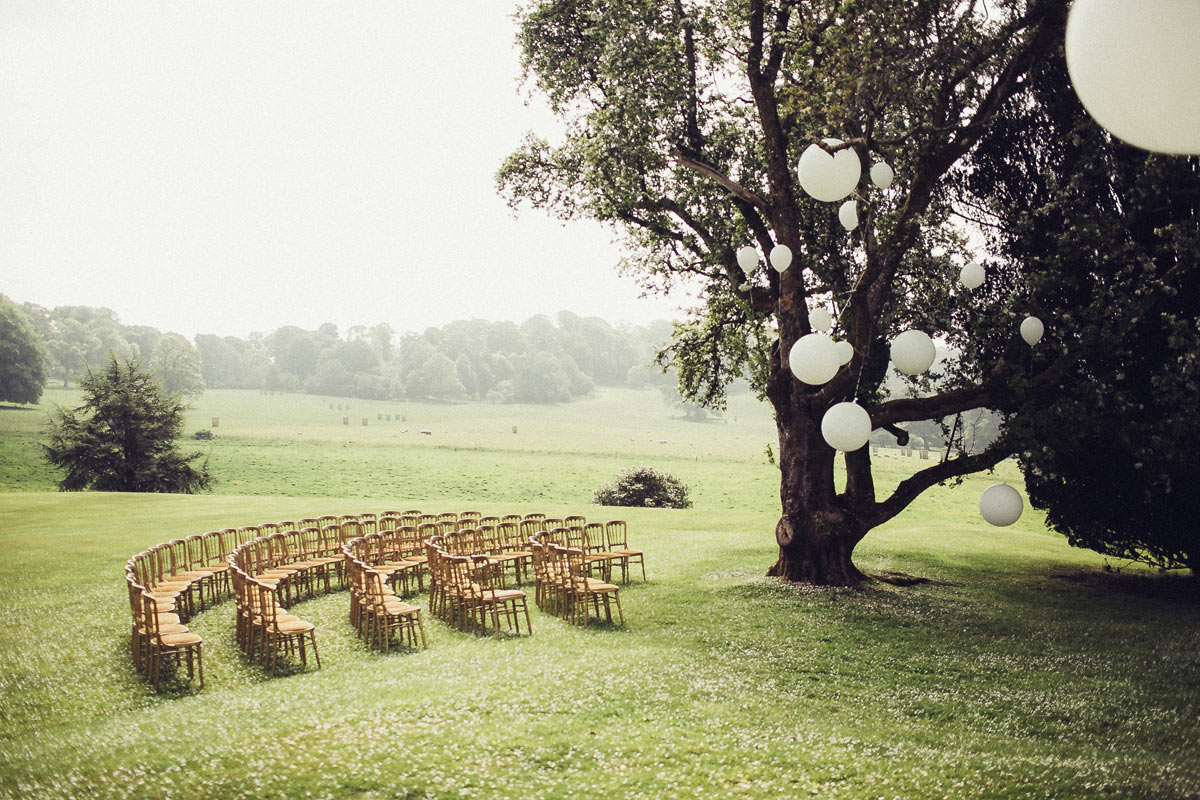 Unique wedding ceremony ideas
Wow-factor ceremony ideas
Make your wedding ceremony stand out from the crowd with these scene-stealing ideas
CIRCLE OF LOVE
Instead of the traditional arch shape, why not go one step further and choose a circular floral centrepiece for you both to stand in front of when you say your vows? Not only do circles represent wholeness and eternity but it will also create a stunning backdrop for your photographs and add a wonderful surprise focal point for your guests as they are greeted with a fresh and wow-worthy take on the traditional arch in the form of a giant floral wreath. Also called moon gates, wedding gates or infinity arches, these can be decorated with flowers from every season, and once your ceremony has finished, your structure can be moved for optimum wow factor - and photo opportunities - during the reception.

YOU'VE BEEN FRAMED
Put an oversized picture frame at the altar in front of which you can both stand for your ceremony and, hey presto, you have an immediate backdrop for your photographs. The bride and groom can stand inside the frame, or your photographer can get creative with perspective and create some clever shots of you both in and around the frame. Your frame can also be decorated with whatever you wish - an idea we've seen and loved include hanging clear or coloured vases holding individual stems, or you can theme the decor to suit your day with coloured streamers, simple string lights, seashells for a beachside ceremony or stars of every shape and size.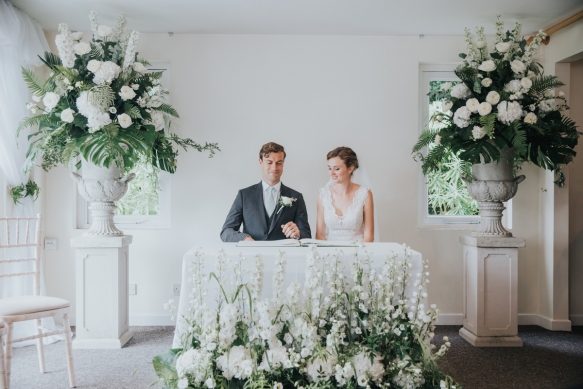 Jenny Wren Weddings & Events (Kirstin Prisk Photography)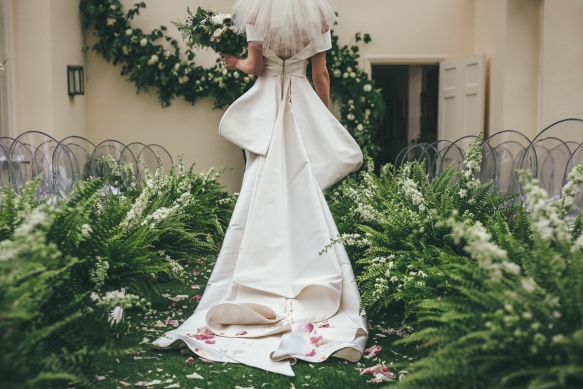 The Artful Event Company (Brett Symmes Photography)

WHAT GOES AROUND
Create an intimate ceremony feel, whatever the size of your guest list, by placing your guests' chairs surrounding you. Again, this symbolises the infinite but also helps involve all your guests whatever their stature at the wedding, so it's not just the key players who are at the front. Circles can also be tweaked into elegant spiral shapes. This way, the bride and groom can walk past every chair to get to their central point, creating a beautiful journey where they can be admired and congratulated by each and every guest en route.

SWEET SOUNDS
What can be more spectacular and awakening for the ears than the beautiful sounds of a choir rising from within your ceremony as you finish saying your vows or stroll hand in hand down a petal-strewn aisle? Choirs, from gospel and jazz to barbershop and children's, men's or women's, will help create a unique atmosphere and there's plenty of styles to choose from to achieve just the right sound for your celebration. Hide them away from view and watch your guests' jaws drop when the spine-tingling first note echoes around you all.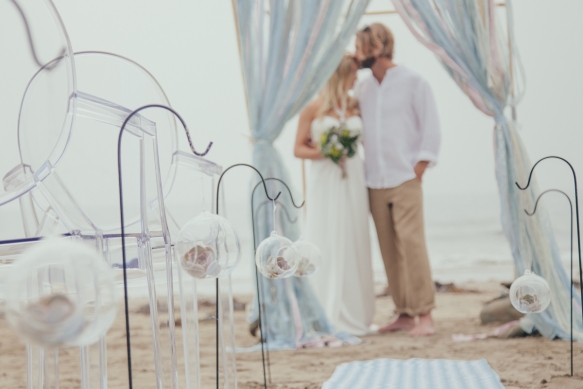 The Artful Event Company (Ben Photography)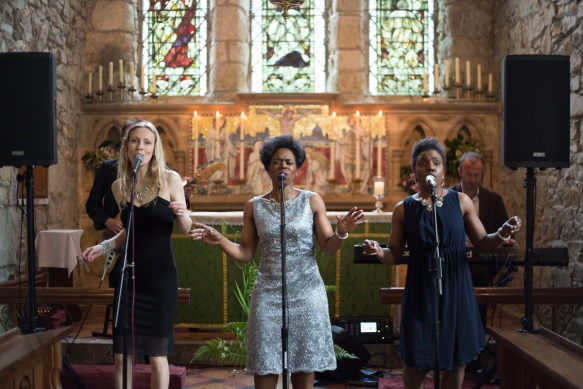 The Grace Notes

PETAL BAR
Instead of a sweetie bar, choose an assortment of different-coloured and scented petals and let your guests shower you with scented blooms after your ceremony. You can add put them in an assortment of jars of different sizes to recreate the candy station feel and it will make for immense fun, especially for any little helpers. You'll be rewarded with spontaneous and stunning photographs too - just make sure your guests don't mistake them for sweets and tuck in!
SURPRISE SURPRISE!
This one's for the best girls or best men: turn the surprise on the bride and groom and, on leaving the ceremony, ask the other guests to help celebrate their newly married status with colourful pom-poms to fit their theme and chants of their new names, cheerleader-style! Alternatively, cans of silly string will be immense crowd-pleasers (just check it's OK with the venue!). These will certainly be a surprise for the happy couple and again the delight on everyone's faces will make for some seriously funny photographs the bride and groom will treasure forever.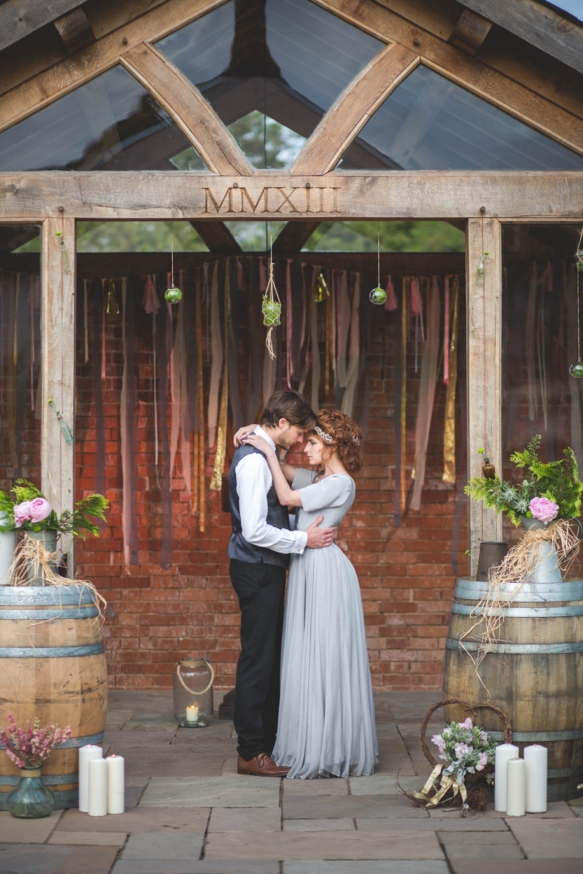 Venetia Norrington Photography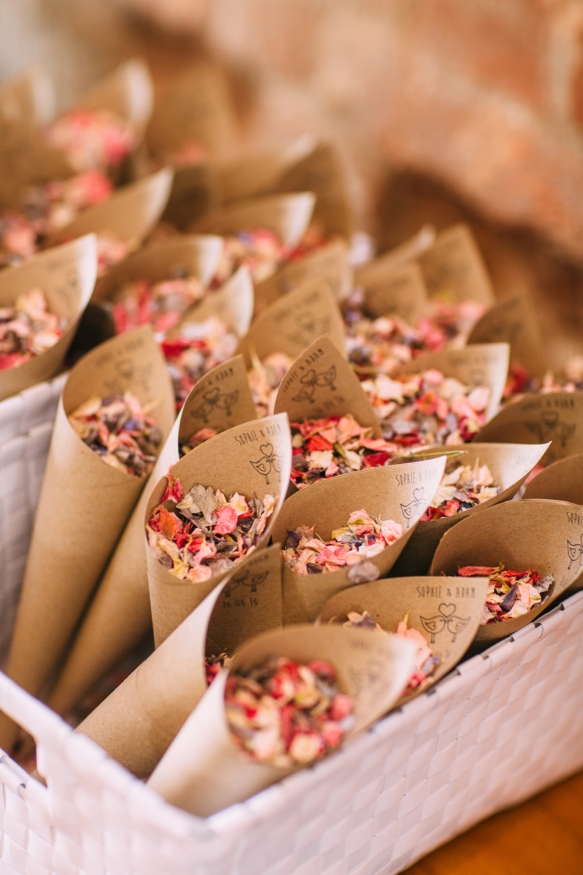 Albert Palmer Photography

BLOWING BUBBLES
A hidden bubble machine that fires into action during or after your ceremony will create the most magical of scenes. Light, ethereal bubbles are just the thing for a graceful ceremony. Watch your littlest guests try to catch them and make sure you let your photographer know what's happening so they can capture the beauty of the bubbles. Or why not hire a bubble performer who will wow your guests will bubble sculptures of all shapes and sizes that magically move through the air, or even put your guests inside giant bubbles!
MAKE IT PERSONAL
Keep it personal by asking someone you know to lead the ceremony. Although it won't be legally binding (unless they happen to be a registrar, for example), you can still ask your best friend or family member to officiate without the need to be ordained by holding a humanist celebration. You'll have to pop to the register office to make it official, but it means for your ceremony any of your nearest and dearest can do the honours. A humanist ceremony has the added benefits of being allowed outside, which opens up a whole host of dreamlike and romantic options. What could be more surprising and wow-worthy for your guests than a ceremony conducted by Mum or Dad, tucked away in the woods to celebrate your already-married status? Now that's a wow moment!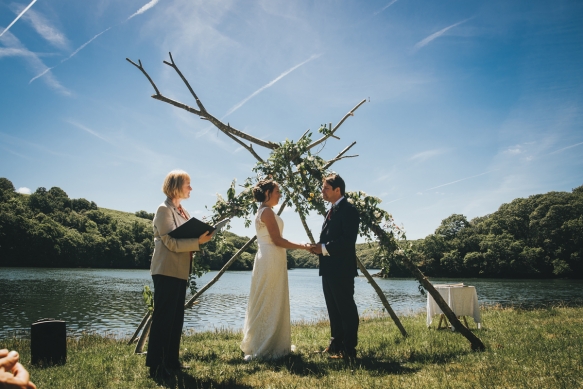 Ariana Fenton Photography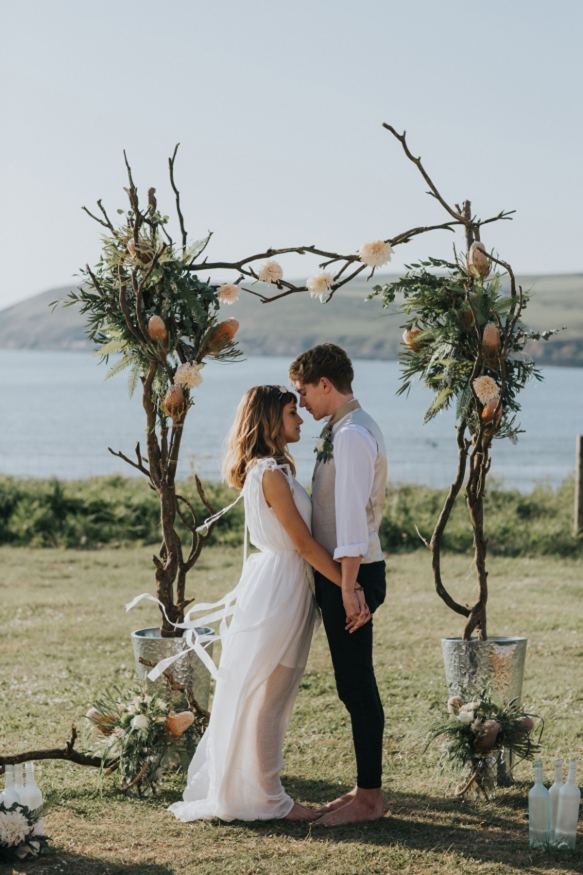 Freckle Photography

words Elizabeth Chester
main image Jenny Wren Weddings & Events (Matt Sumii Photography)

Copyright Wed magazine 2019
Wed

Directory

All you need from the finest wedding suppliers in Cornwall and Devon