---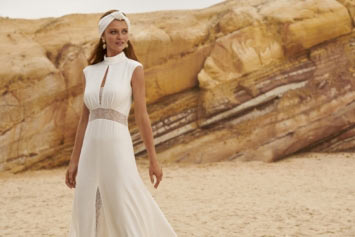 Dreamy dresses with an ethical edge
Sustainable wedding dresses
Inspiration for finding a stylish and sustainable wedding dress
A sustainable wedding is becoming less of an ideal and more of a must-have for modern brides. Bridal designers are central to driving the movement, with a growing number launching capsule collections and sustainable ranges in order to meet the eco-friendly demands of brides keen to wear something fashion-forward and benevolent to boot.
From exquisite new designs to vintage, second-hand, bespoke and repurposed heirloom pieces, bridal fashion is in the midst of a very modern and beautifully sustainable makeover.
Rembo Styling
Rembo Styling's recent collections prove that putting the environment to the fore doesn't mean sacrificing on style or quality. Calling themselves out as a contributor toward the world's climatic problems, the innovative designer declares that: "the clothing industry, in general, is the second largest polluter worldwide", before explaining their 'socially responsible entrepreneurship' efforts to move toward a more sustainable solution.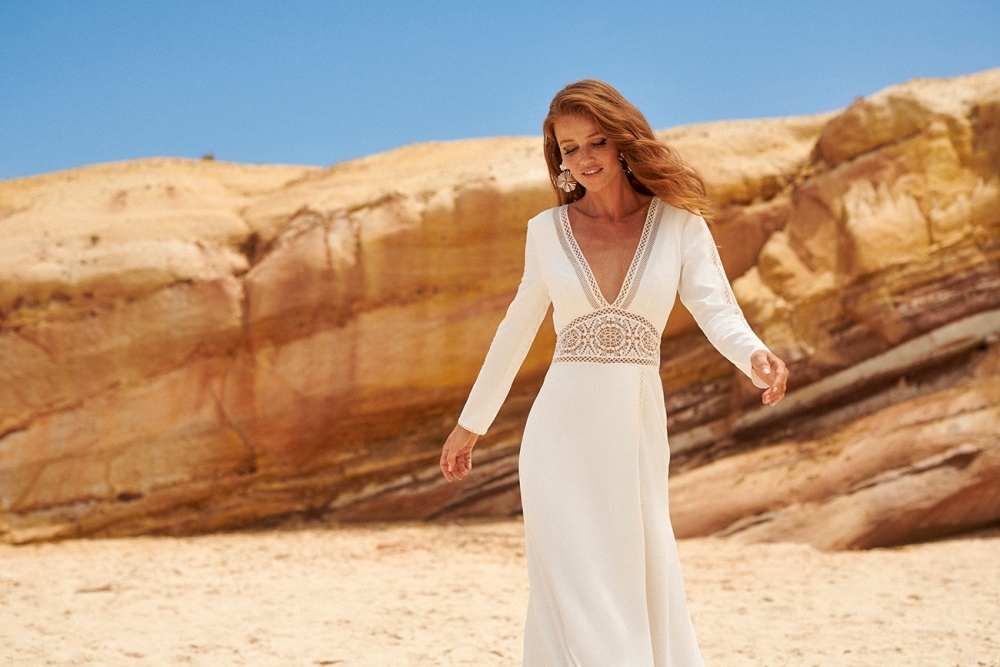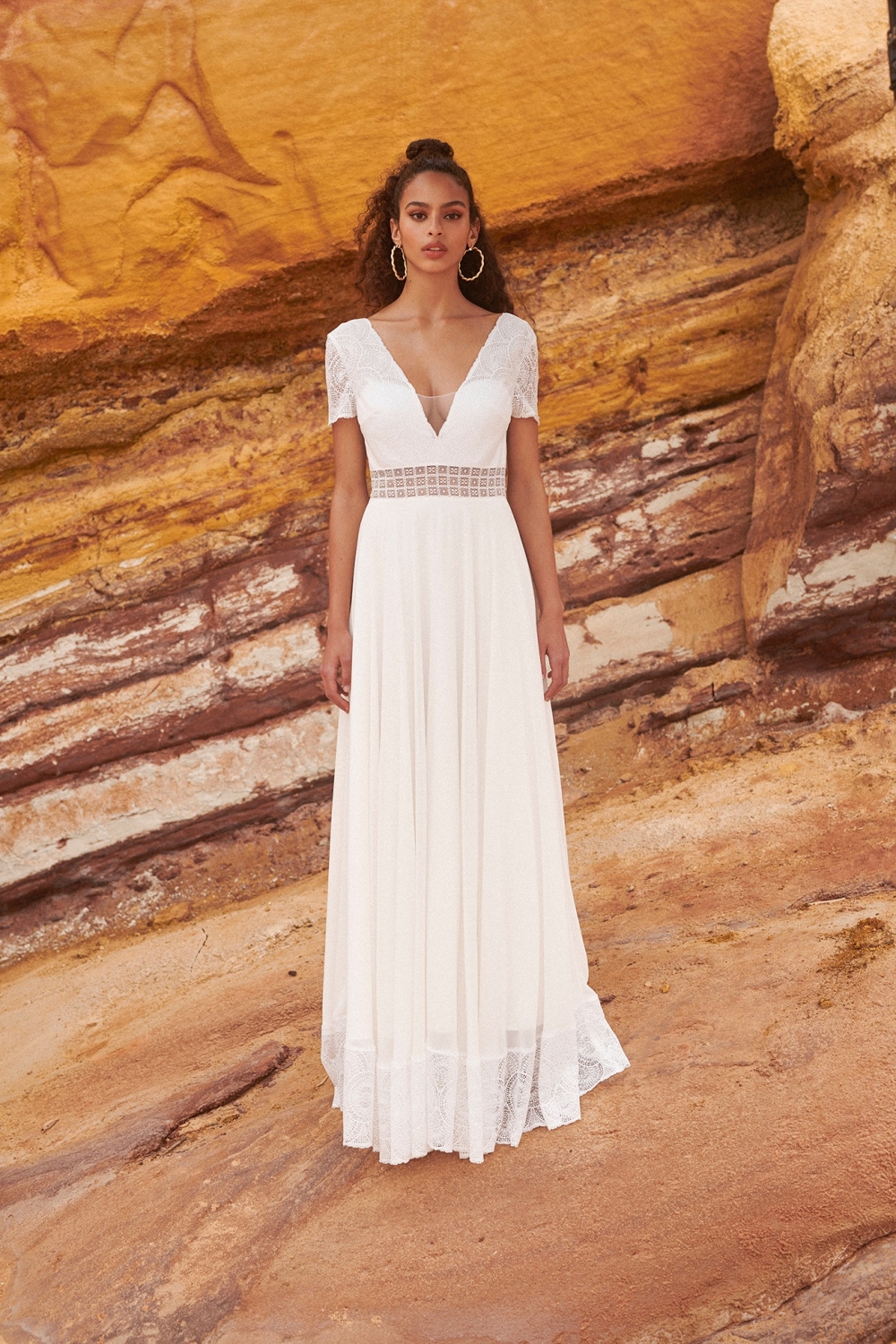 Specifically, the boho-chic designs featured in their Alter Eco capsule are created from substances that pollute less water and have origins in sustainable forest management, as they also work to reduce their use of new resources. Favouring recycled polyester, European hemp, organic cotton, cupro viscose and bamboo sourced from sustainable forest management, the entire collection is created on demand in a conscious way, while the company continually strives for more planet-friendly production methods.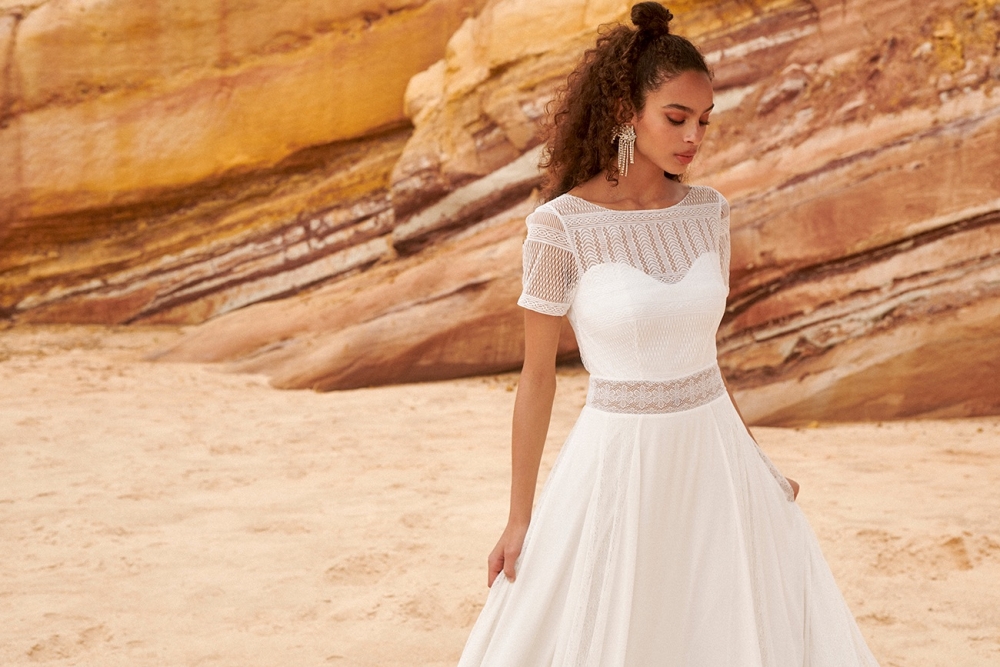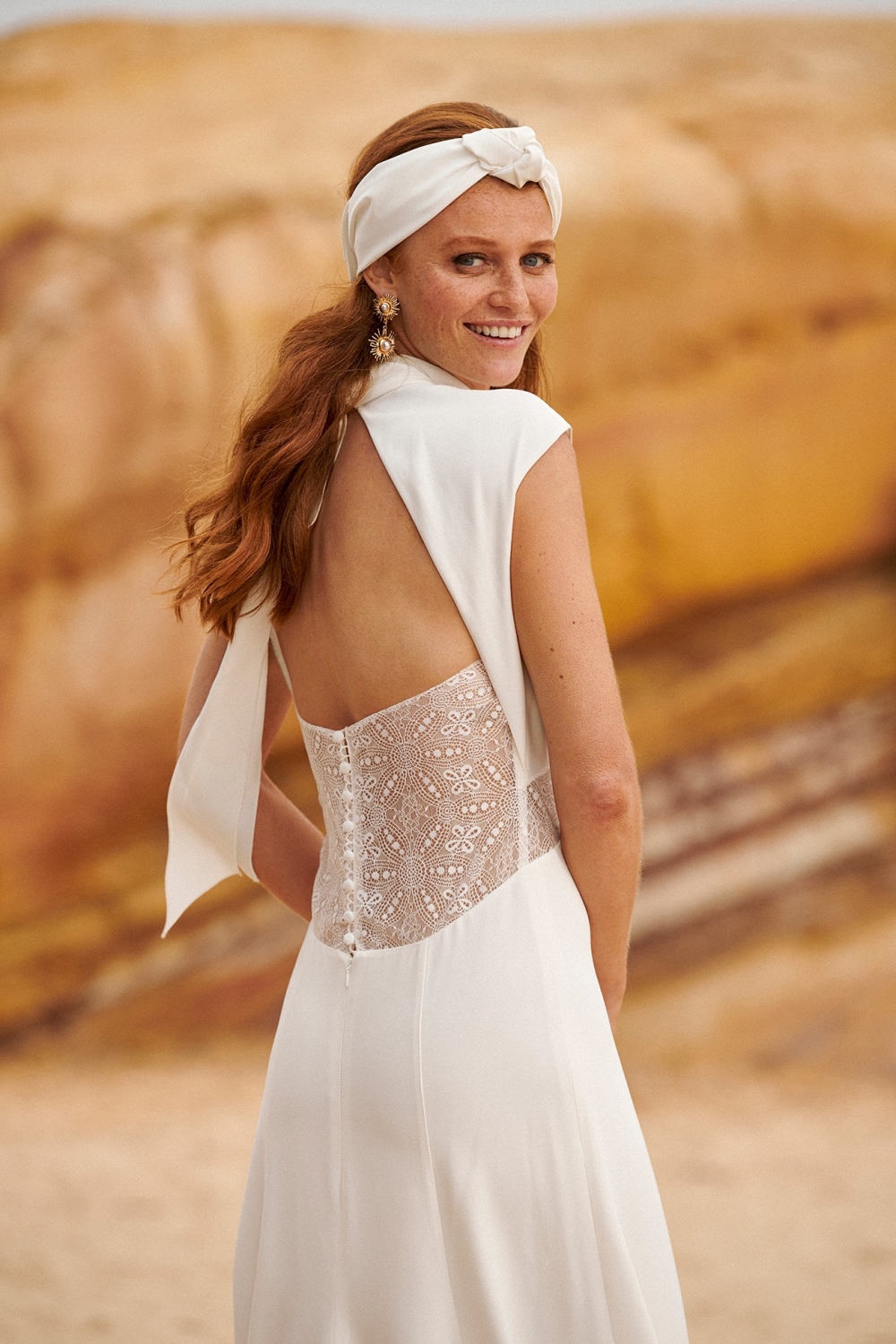 Peruse the collection to discover dreamy sustainable crepe gowns complete with organic cotton lace, recycled chiffon skirts with lace tops crafted from recycled yarns, and stunningly soft slips made with (sweat-resistant) sustainable bamboo.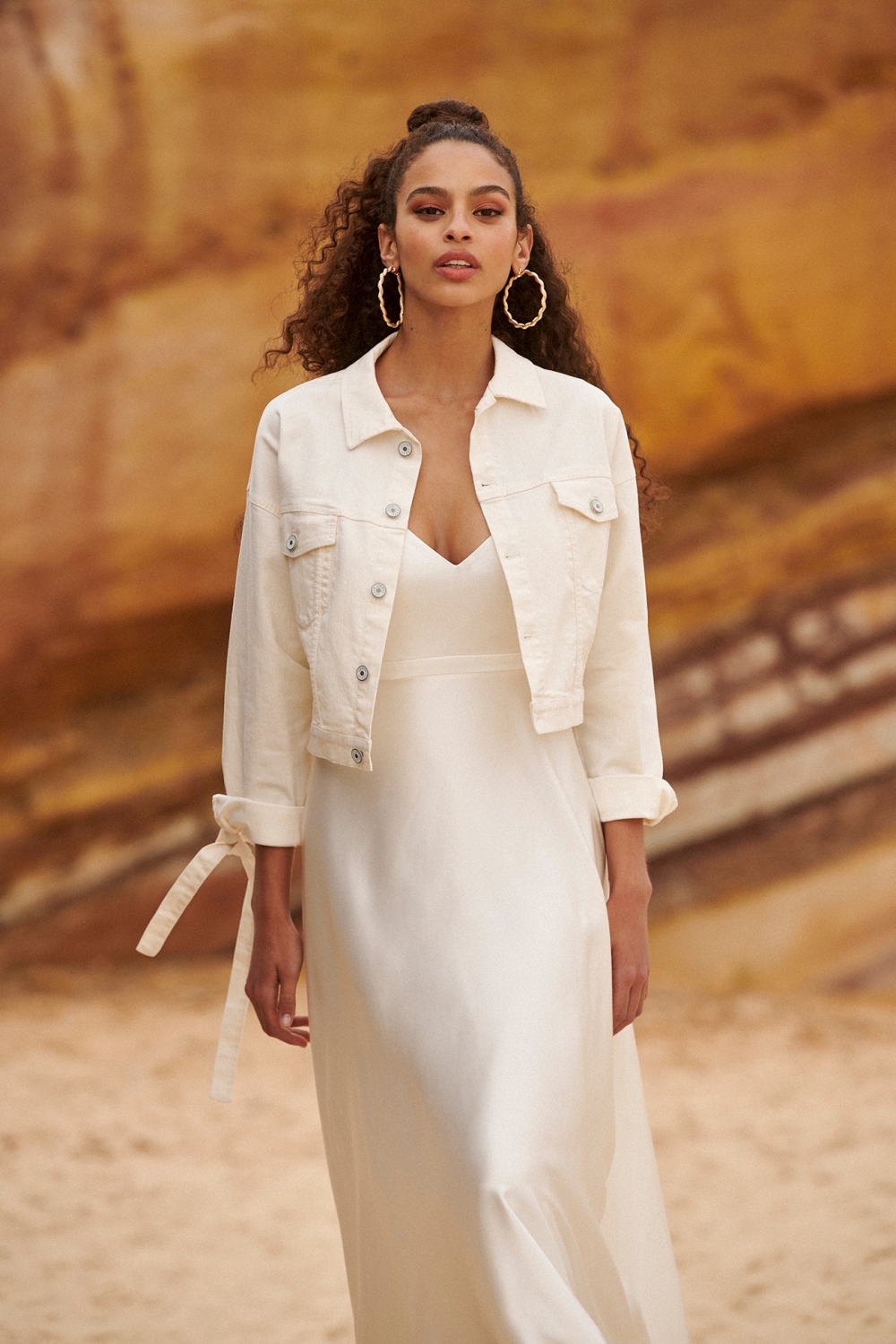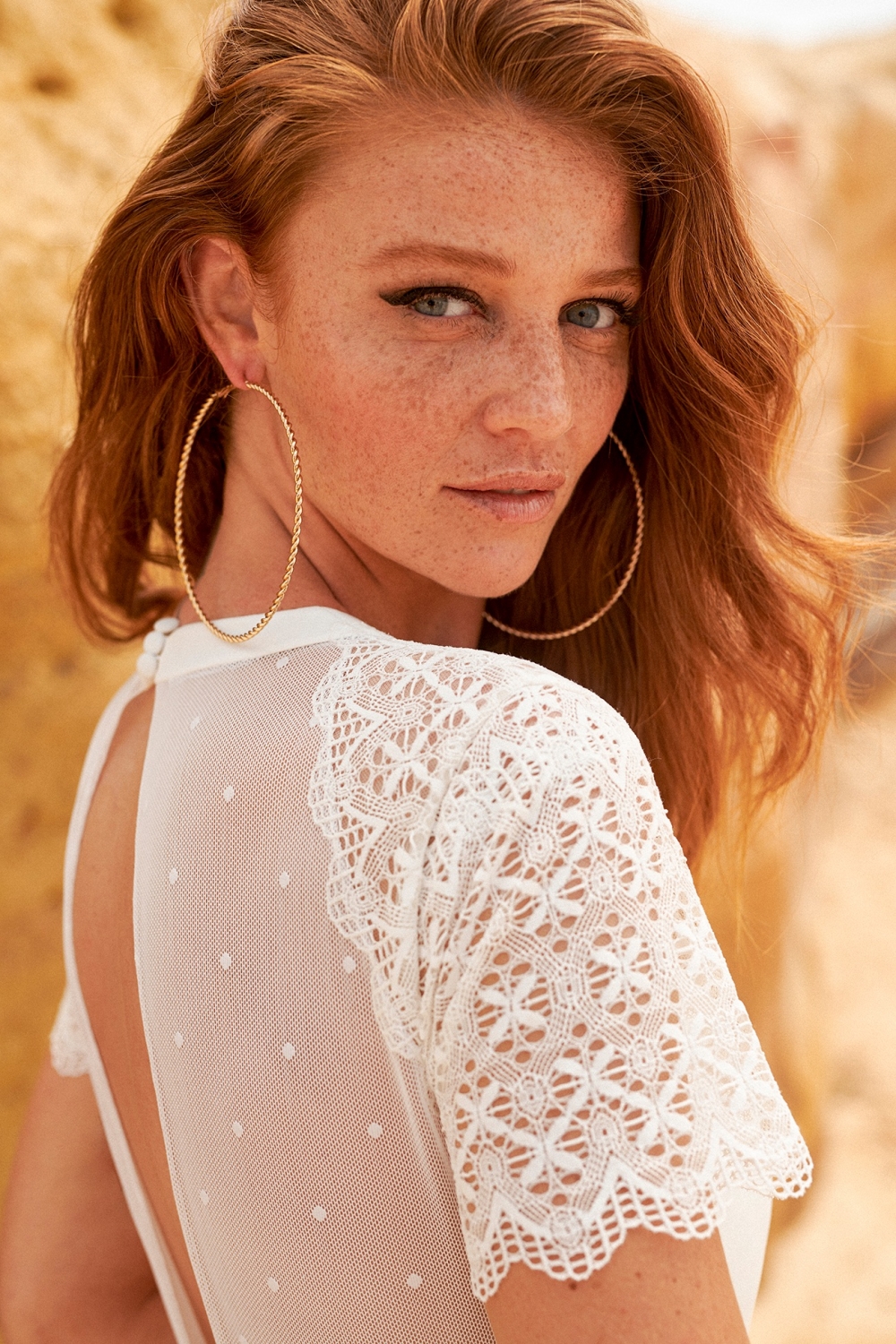 Christine Trewinnard
With roots in haute couture, designer-maker Christine Trewinnard is proud to still practise the traditional skills involved in crafting bespoke gowns. "When I'm asked to make a dress, I know it's going to be a very special garment that hopefully will be used again one day as an heirloom or maybe tweaked to be reworn," she says. "Today's fast fashion has created a system where clothing and styles are not designed to last and are frequently discarded and replaced. However, handcrafted garments are strong and resilient, they stand the test of time and are items to be treasured." Sourcing fabrics from suppliers in the UK means that Christine can order the exact materials required for individual gowns, minimising waste while supporting British craftspeople.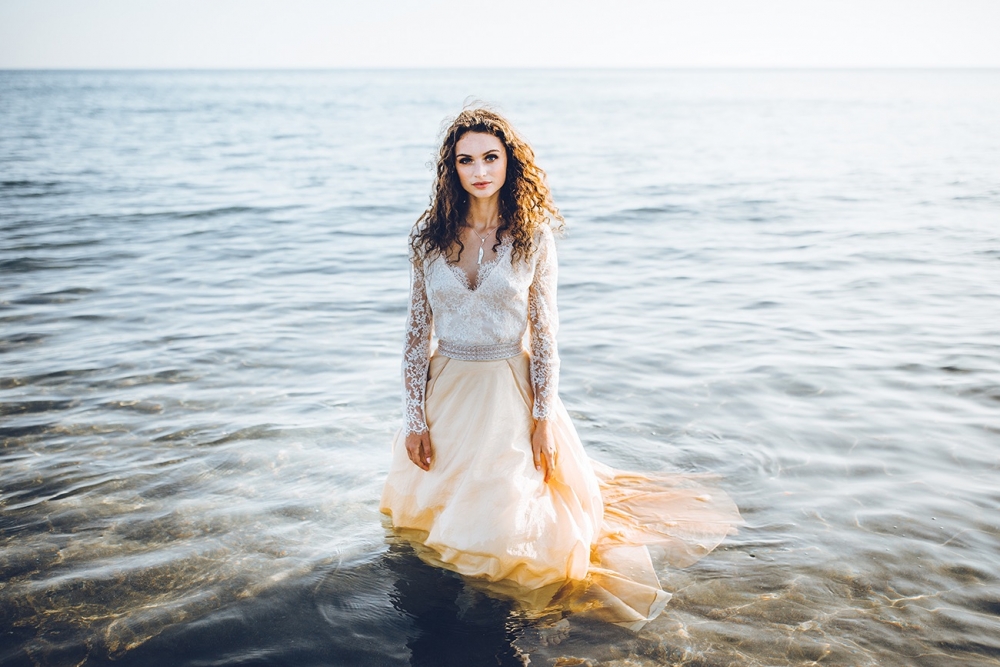 Having a gown customised, created from scratch, or pre-existing fashions reworked into something new offers a variety of options for the modern bride desiring something bespoke yet ethical. By considering the post-wedding purpose, it can be refashioned and reworn to extend its life beyond that of the day. Simple changes such as cutting the train, changing the colour or shortening a design can completely transform a wedding dress into another unique ready-to-wear piece. "Separates are a favourite of mine too, as a pretty lace or silk top can be worn again with jeans and heels for a dinner date, especially if it's a perfectly fitted, timeless piece," says Christine.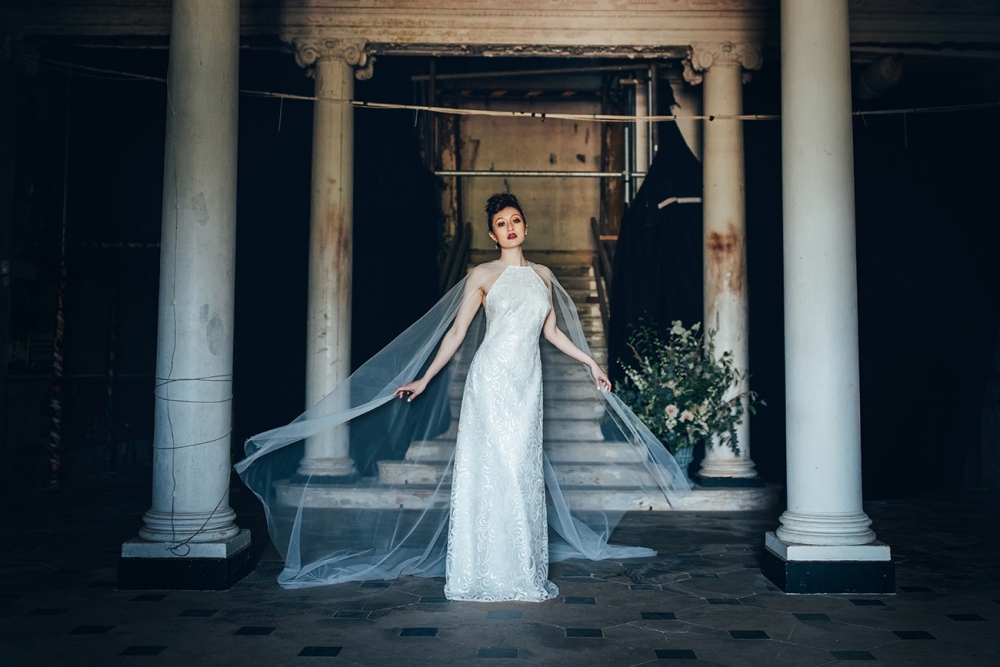 "I love to be asked to create a bride's gown from her mother's wedding dress; there is nostalgia, romance and great sentiment in bringing new life into a pre-worn garment." Combining meaning, styles and love stories, what better way to honour a variety of loves in your life than by choosing a family heirloom?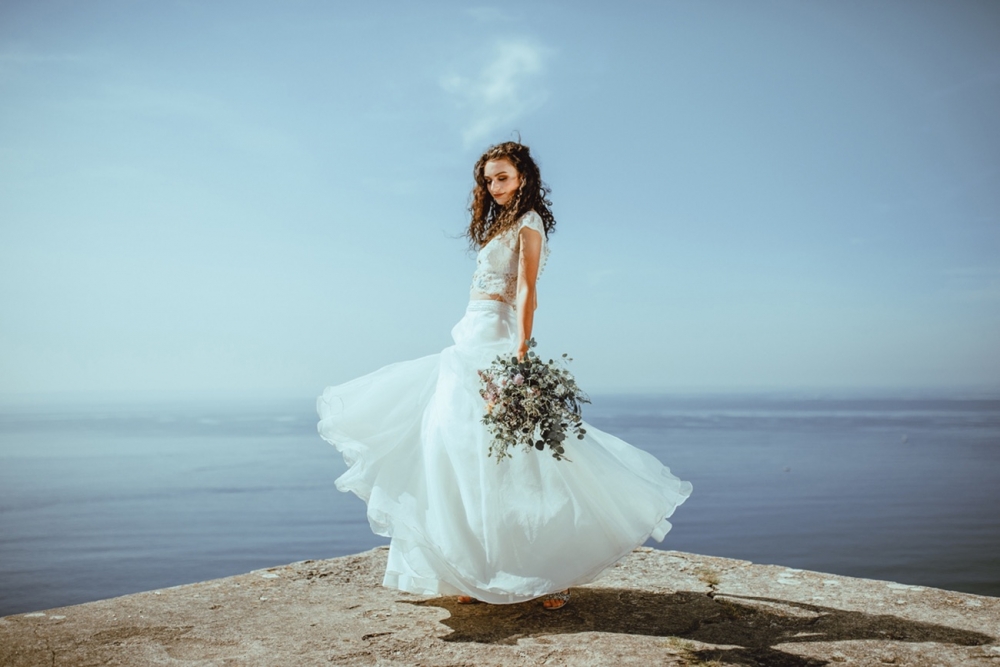 "My dress stands that I use are probably older than me! My sewing machines are of an era when they made them to last: they are strong, heavy and robust. Even my sheers have been with me since my early days at college, many years ago!" reveals Christine of her make-do and mend ethos. "Tucked away in boxes in my studio are pieces of embellishments, delicate lace and intricate embroidery. If I can use one of these treasures for making garters or for adding into a sample garment for a magazine shoot, I'm thrilled!"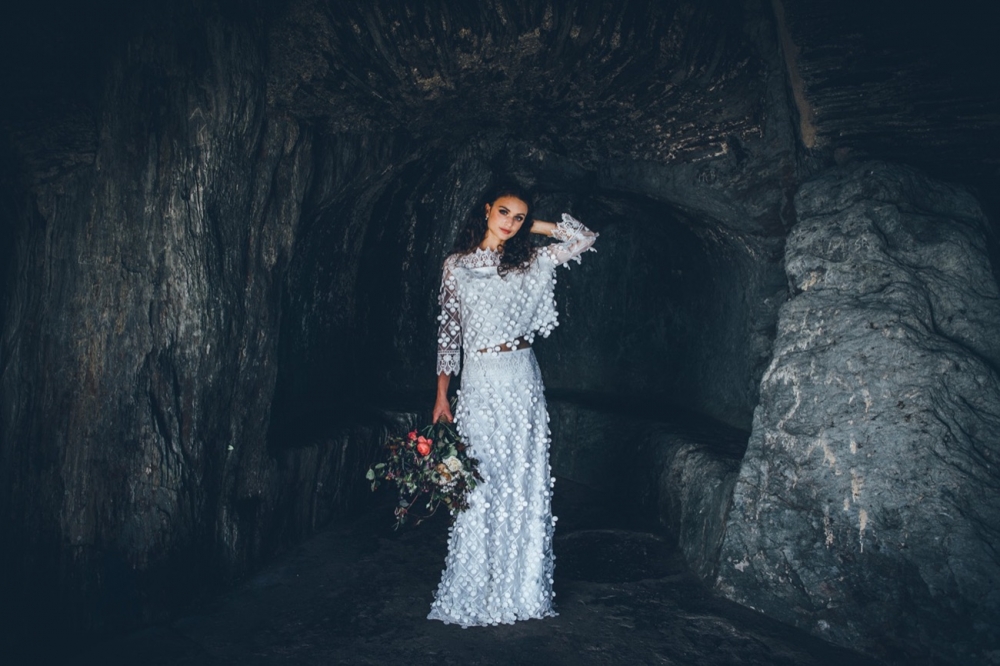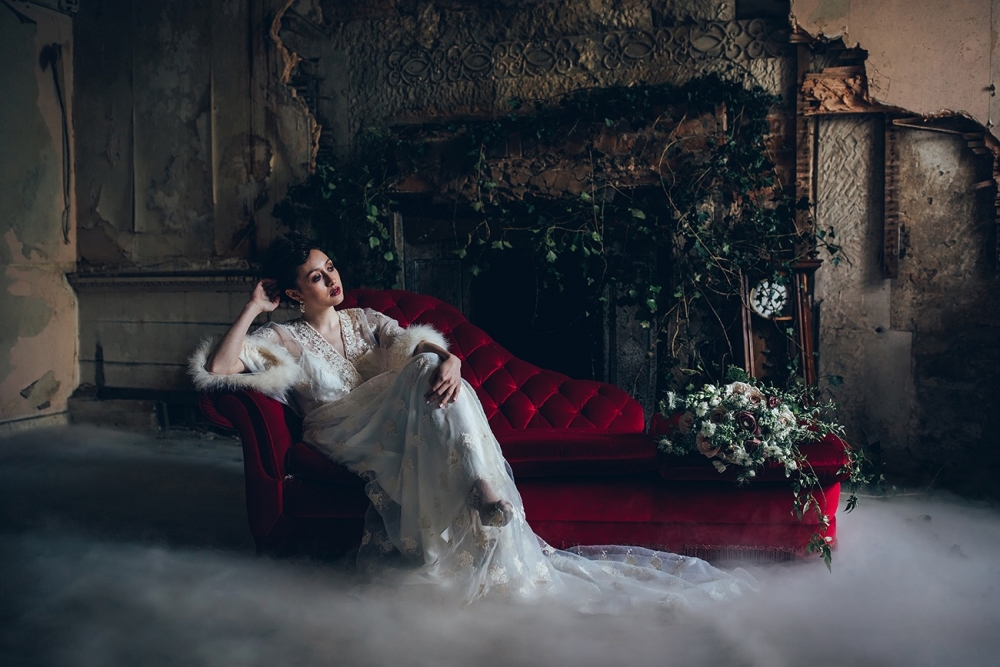 christinetrewinnard.co.uk
Days of Grace Vintage
One of the easiest ways to snag a sustainable dress is to opt for pre-loved and vintage fashions. Located in the beautiful beachside village of Budleigh Salterton, Days of Grace Vintage is home to a spectacular range of original antique dresses from the 1900s to the 1970s.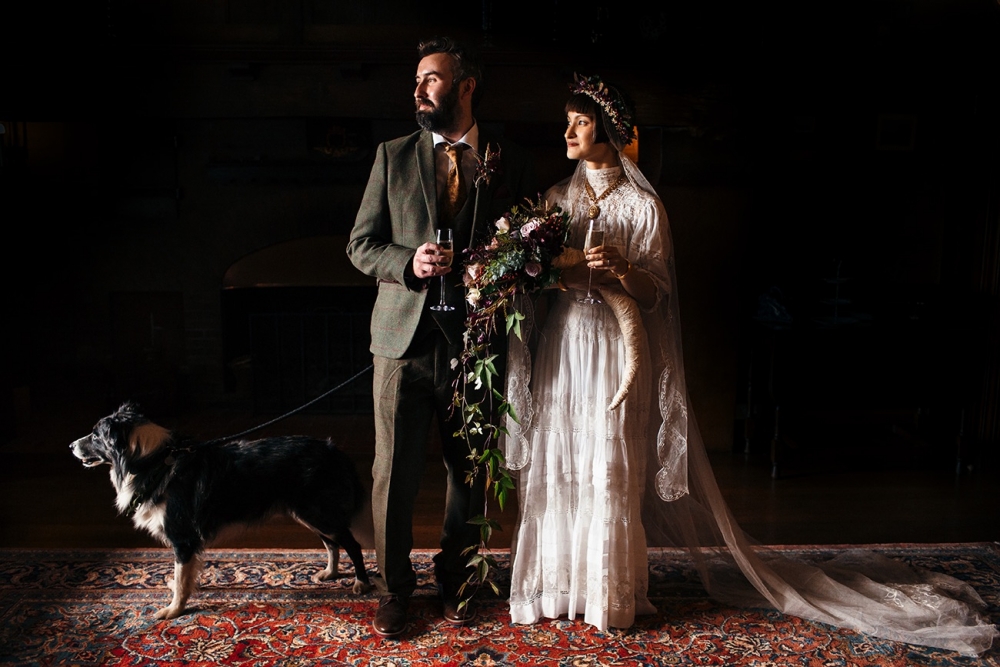 Freckle Photography
"I really love the early pieces and have a rail full of exquisite high-necked, embroidered and pintucked dresses that brides are wearing now. The 1920s, '30s, '40s, and '50s are favourites too, but if something is beautiful and a later date it'll make the cut!" says owner, Linda Duriez. "There are more than 100 dresses in store, including a limited 'sample' designer range that fit with our look, from Jenny Packham, Temperley and Yolancris; like all our dresses there is only one – and when it's gone, it's gone!"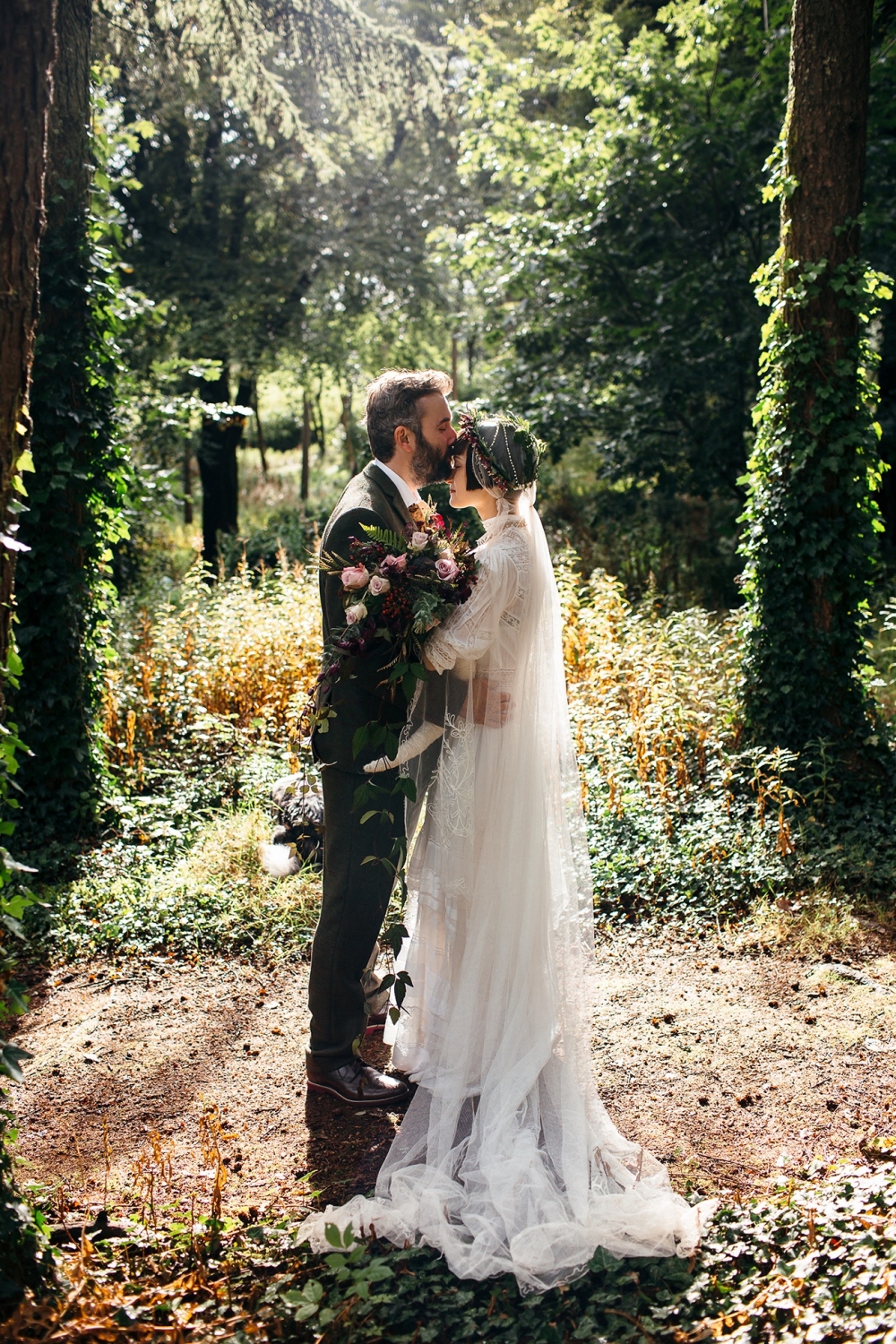 Armed with a passion for antique lace and textiles, Linda has been designing and creating unique dresses to help make every bride's vision into a customised reality. "I collect all the family stories as my brides love to know the history of their dress, and everything is handwashed," she says of the care taken at every stage of the process.
"I'm not a purist when it comes to fashioning an old dress into something a bride desires, from low backs to complete remodelling," she says. "Sometimes two dresses become one, so a damaged dress can live on – especially when so often the fabric and workmanship is so beautiful; and nothing is wasted."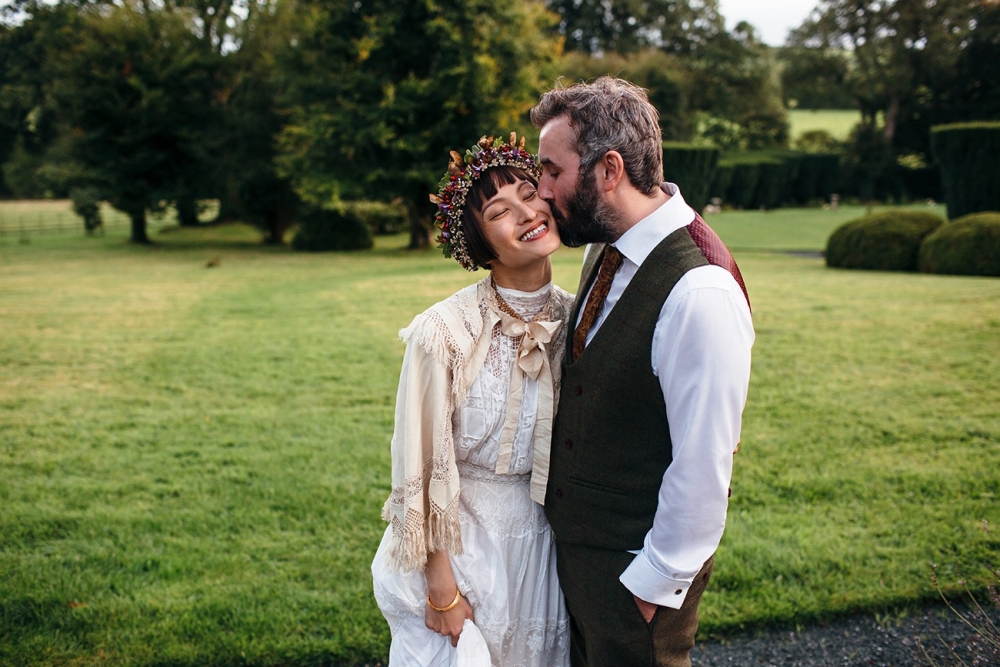 "I like to think even if you only have £50 you could find something with us," says Linda of her budget-friendly boutique, where the majority of pieces retail at between £300 and 500. "Buying vintage is an ethical option: it's kind to the planet, respects and restores what is already there, and is always good value."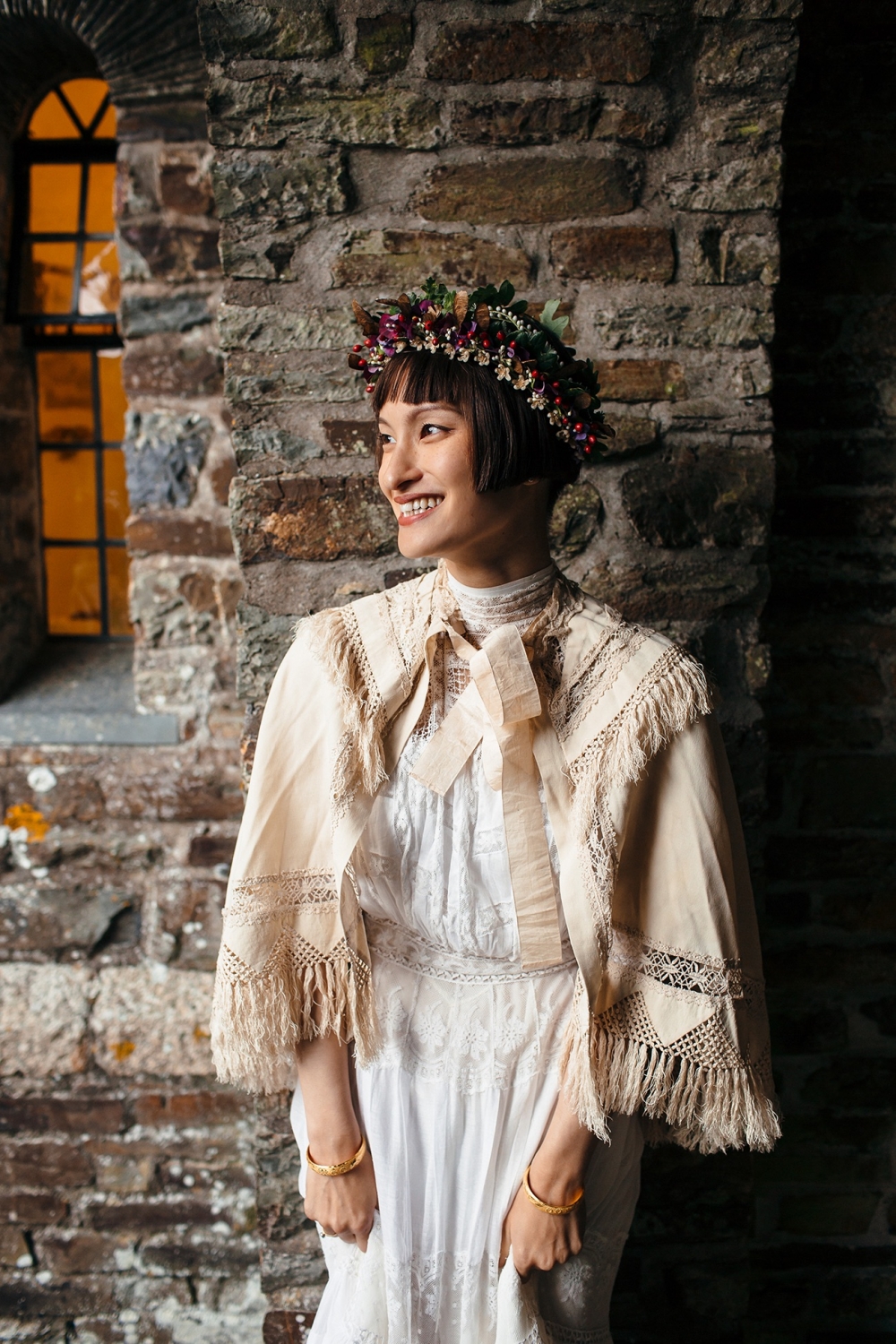 Jesus Peiro
With a focus on eco-sustainable fabrics including recovered or recyclable yarn, Jesus Peiro's coveted new Amalia collection fuses eco-friendliness with showstopping design to incredible feel-good effect.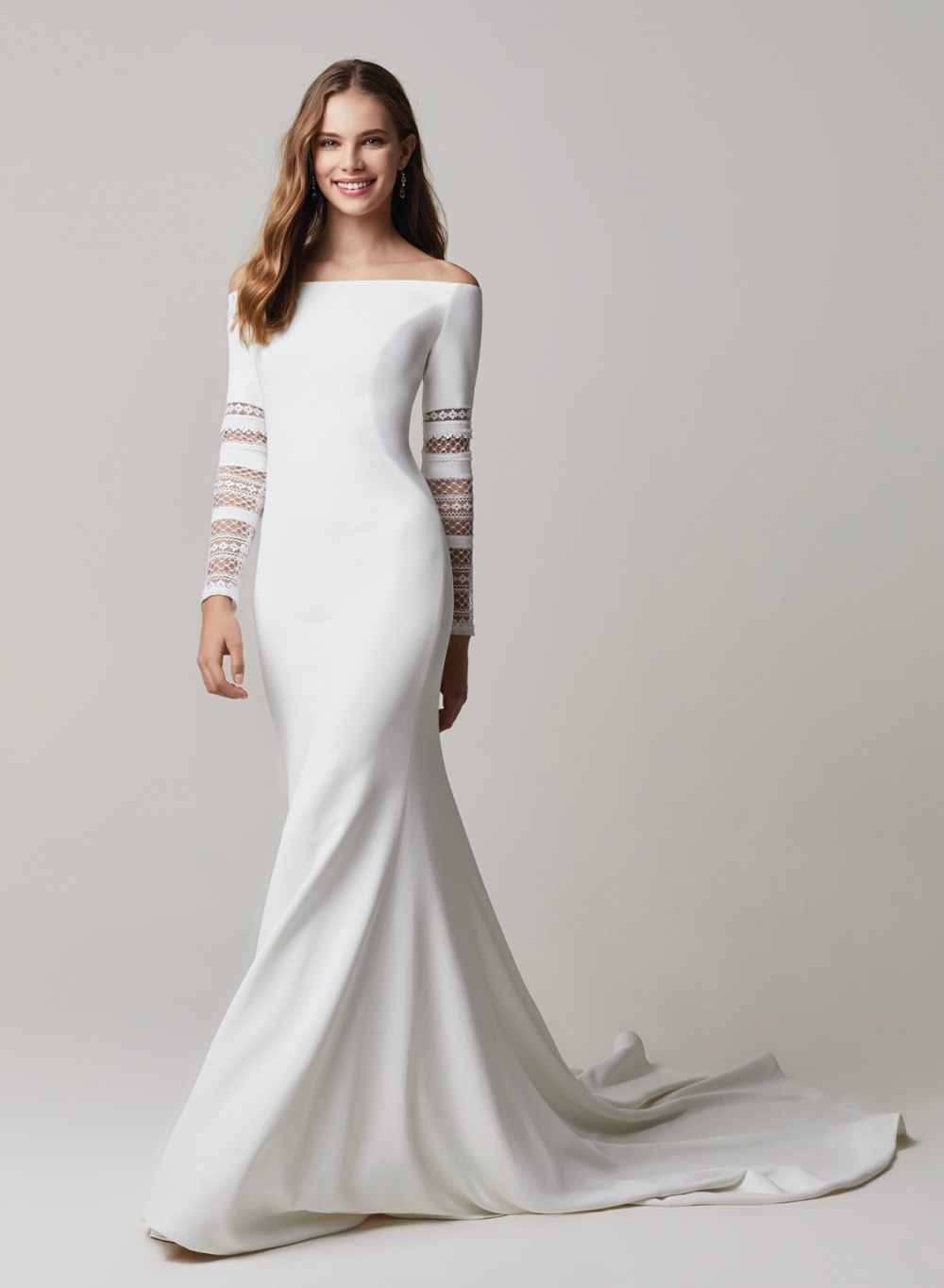 Designed and manufactured exclusively in Spain and boasting the Origin and Quality Spain seal, a combination of creativity, proximity, traceability and use of eco fabrics ensures conscientiousness of the highest calibre.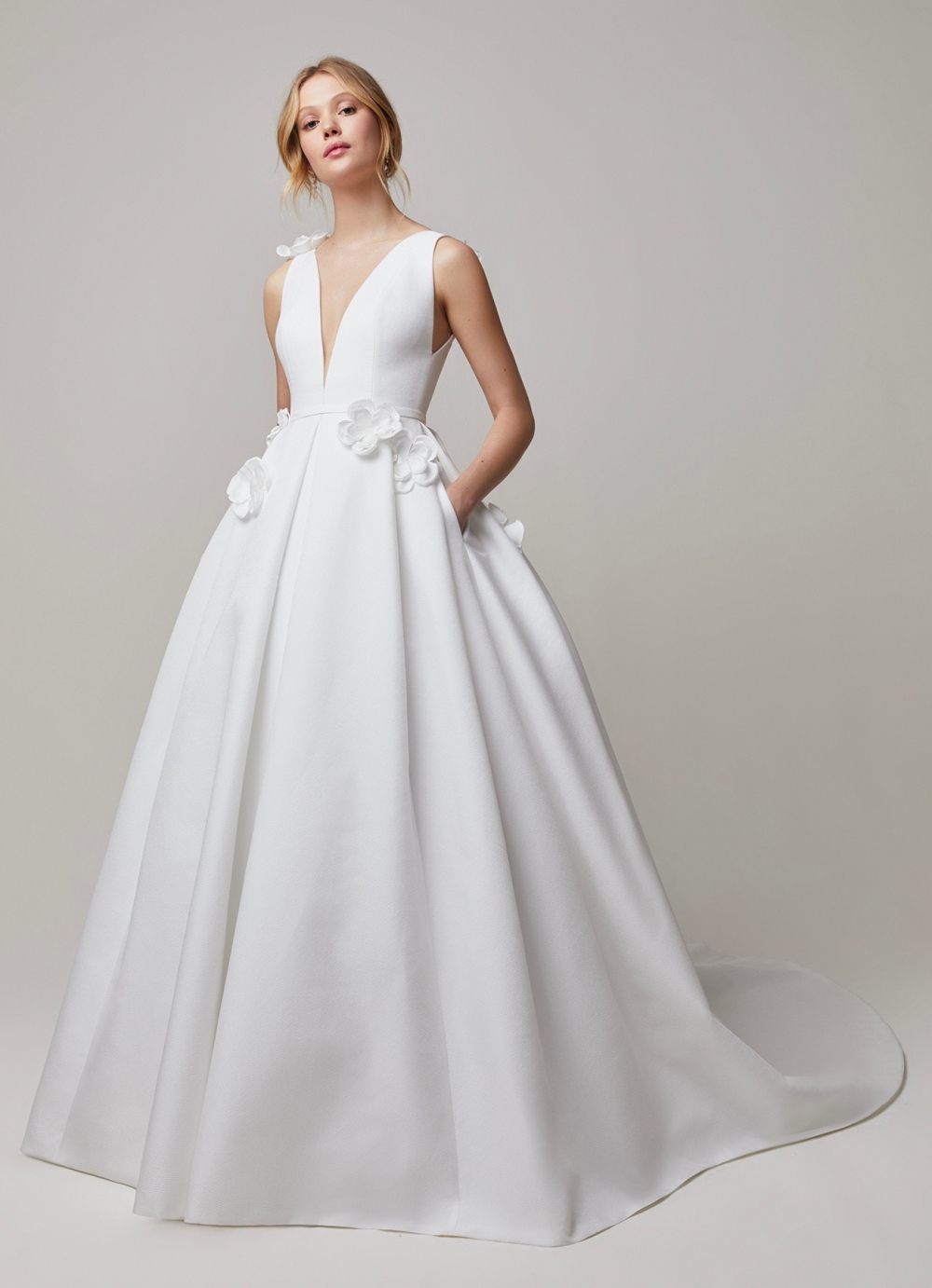 While still channelling its boho luxe style and minimalist romance all with a high fashion finish, expect ecological mikado taffeta cut into jaw-dropping A-lines alongside dreamy tulle, curve-hugging crepe, caviar beading, embroidered Chantilly lace, and sheer and satin organza.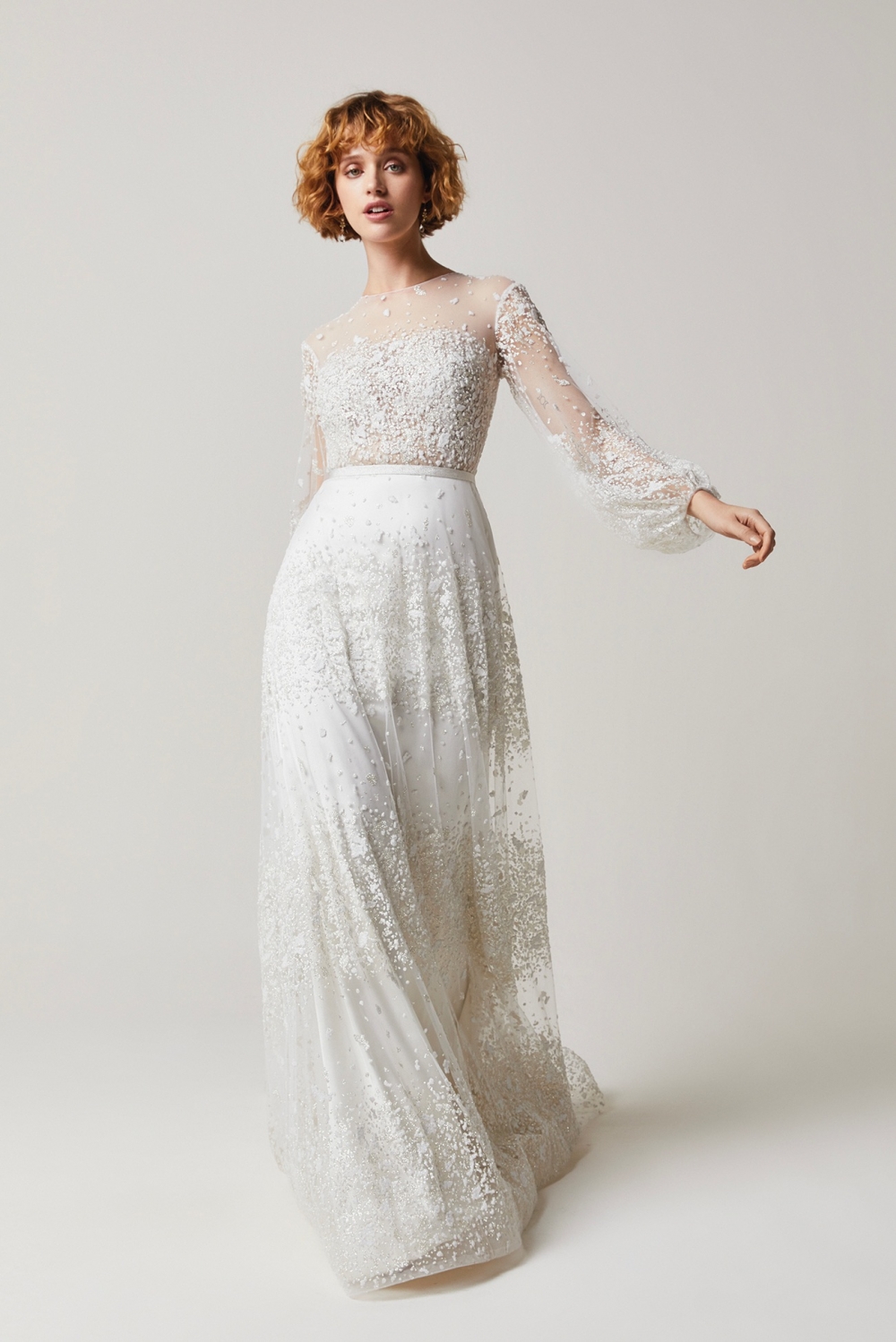 Sister Organics
Beautiful organic and sustainable fabrics are a passion for Natalie Estlick of Sister Organics. The Dartmouth based designer handcrafts her collection of laidback wedding dresses and bridal separates on a made-to-order basis.
Working with organic cotton, hemp, organic silks and English-made cotton lace, her signature aesthetic is simple and feminine with comfort being key, making her dresses particularly perfect for outdoor, festival style celebrations.
"My most recent pieces have been bridal separates, which I like to think are easier to wear again for special occasions or easily adapted to be worn as regular clothing," explains Natalie.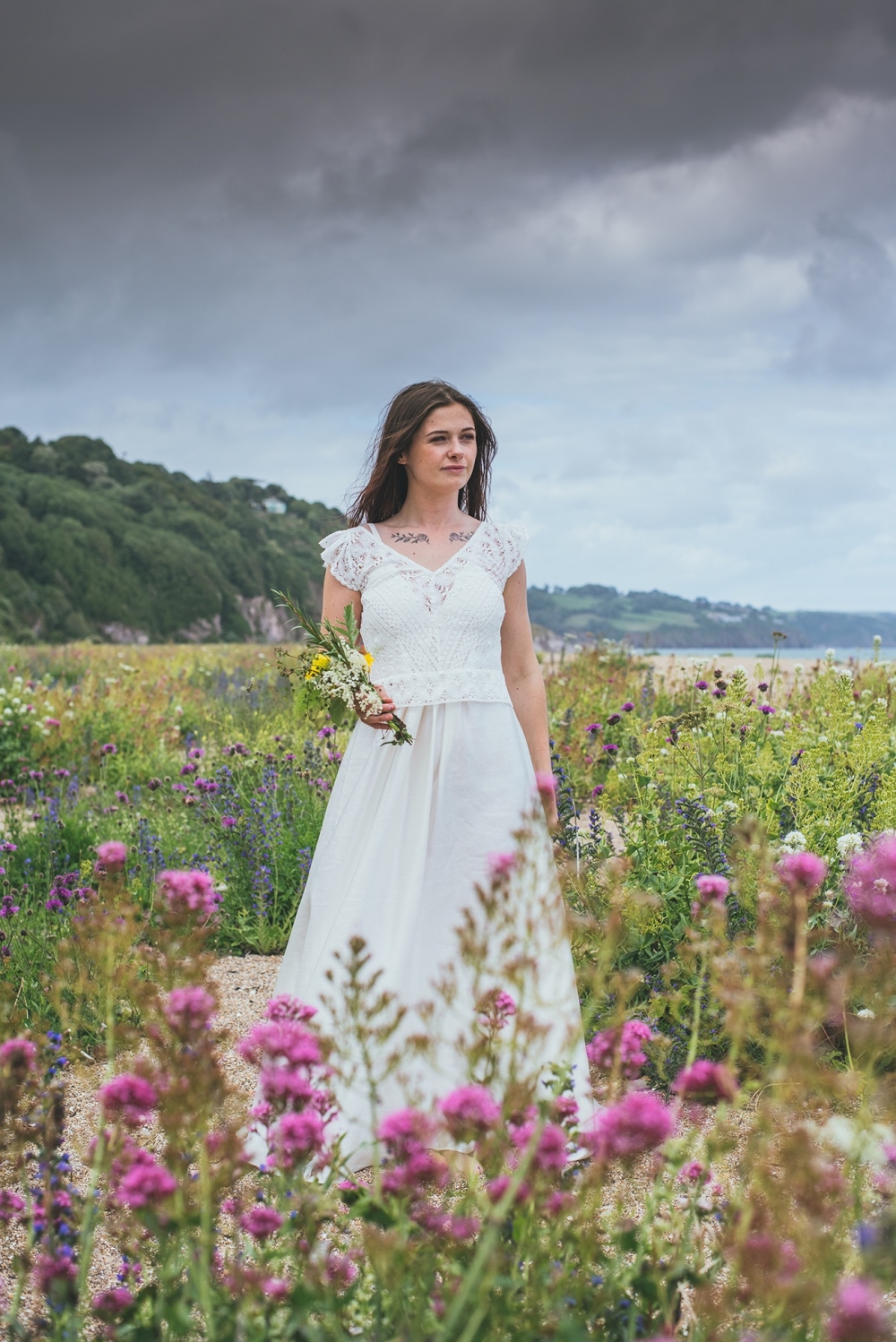 From gorgeous hemp silk skirts and linen culottes to silk cami tops and delicate cotton lace tops, cardigans and boleros, the collection features timelessly beautiful pieces for brides seeking a relaxed yet stylish W-day look.
"Everything is individually made to order and I'm really happy to customise the styles I offer," explains Natalie. "I also make one-off bespoke wedding dresses in sustainable fabrics."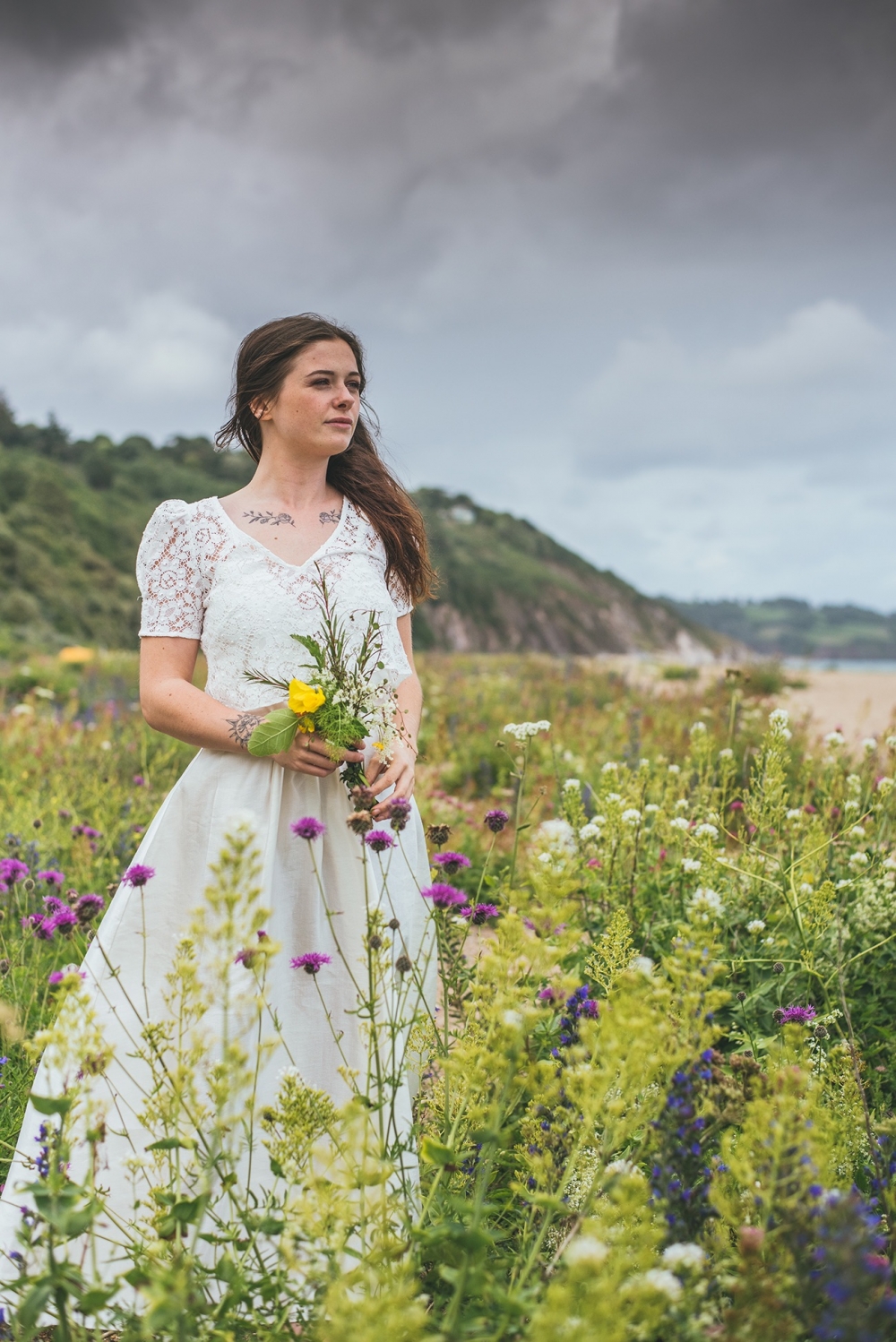 Words Hannah May
Wed

Directory

All you need from the finest wedding suppliers in Cornwall and Devon