---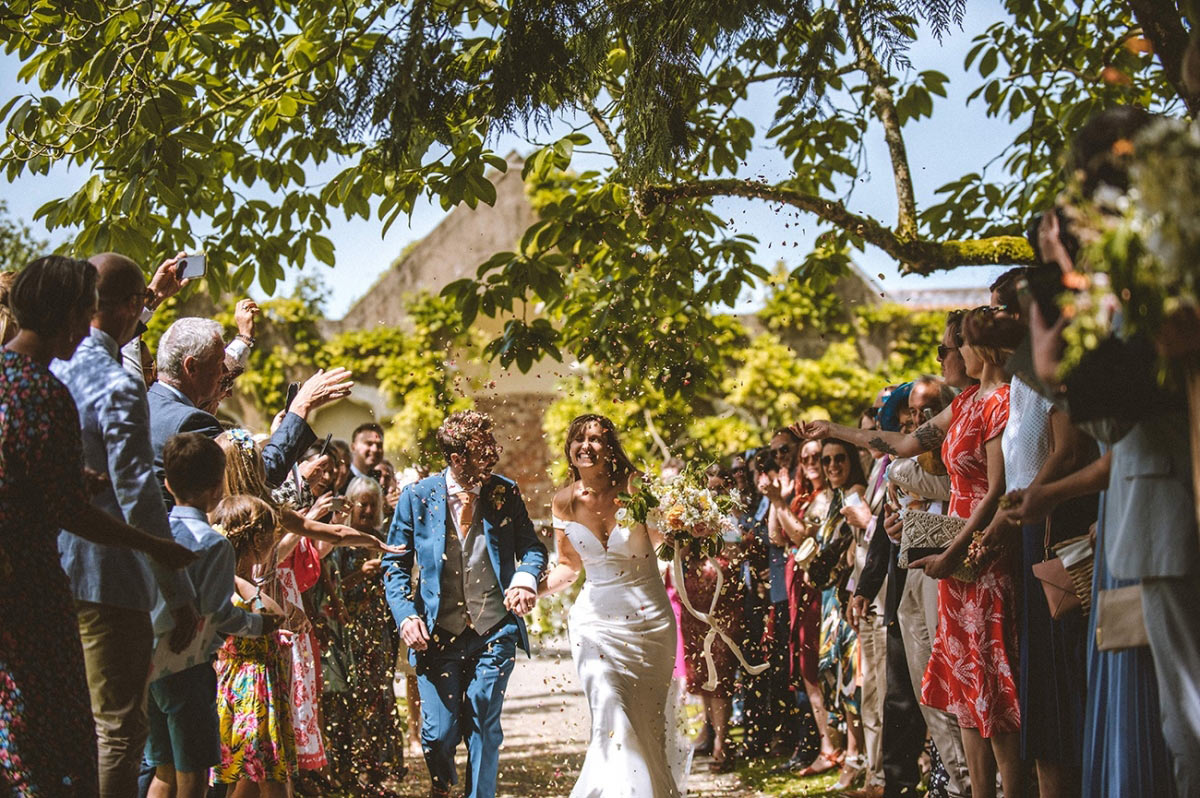 Wedding at Pencarrow, Cornwall
Taste of Summer
Stef and Joe's relaxed summer wedding at Pencarrow
"It was Boxing Day and we were at Joe's parent's house near Swansea and Joe suggested we go for a walk on our favourite beach, Three Cliffs Bay, on the Gower Peninsula," says Stef. "He'd brought hot chocolate and a rug and before I sat down, he told me to close my eyes as he had another Christmas present for me. When I opened my eyes he was on one knee asking me to marry him."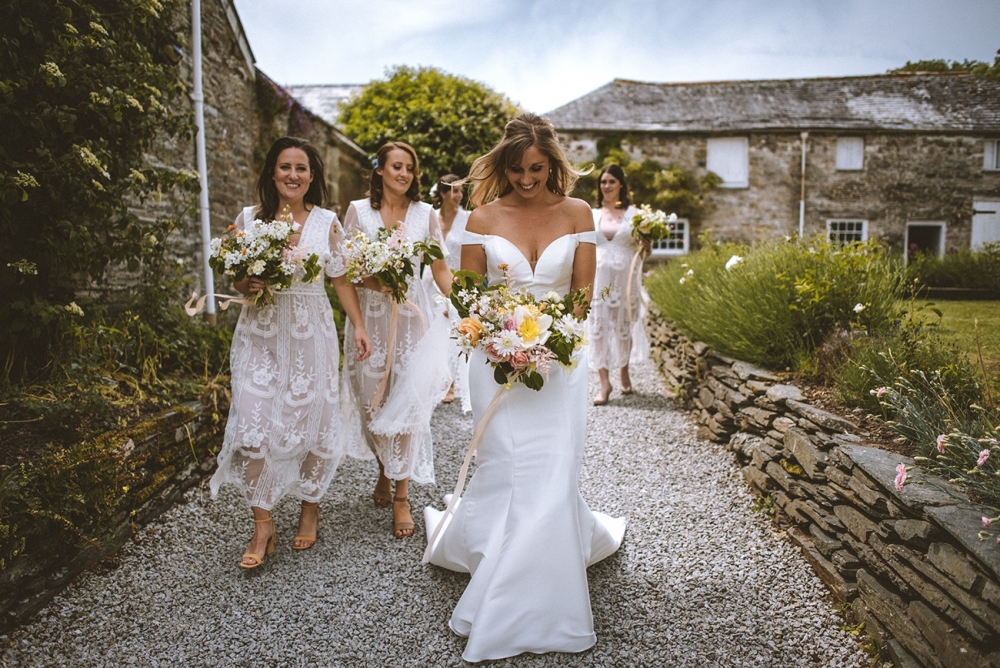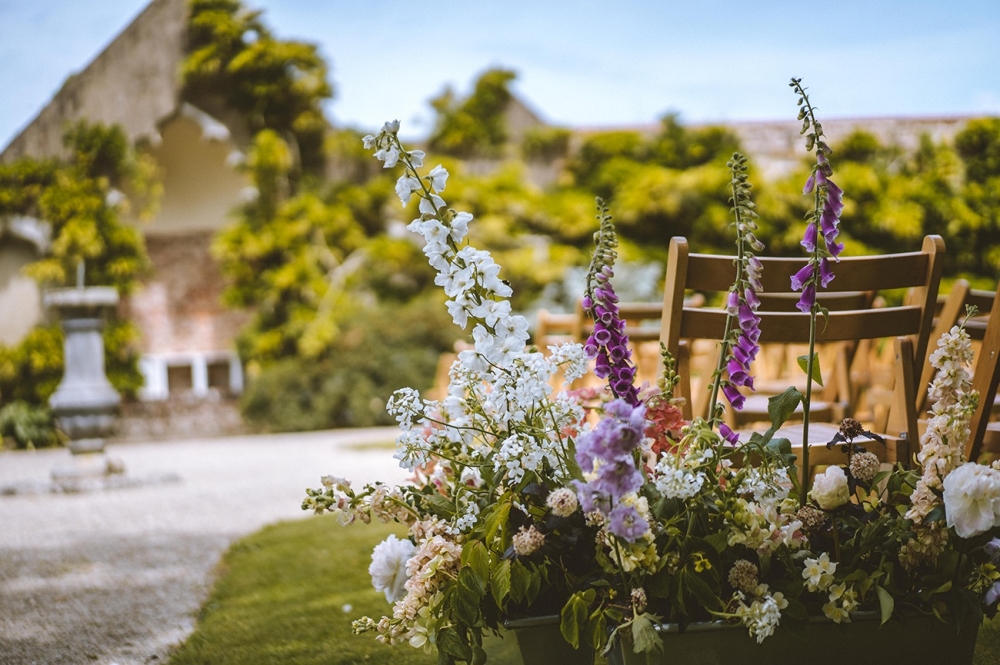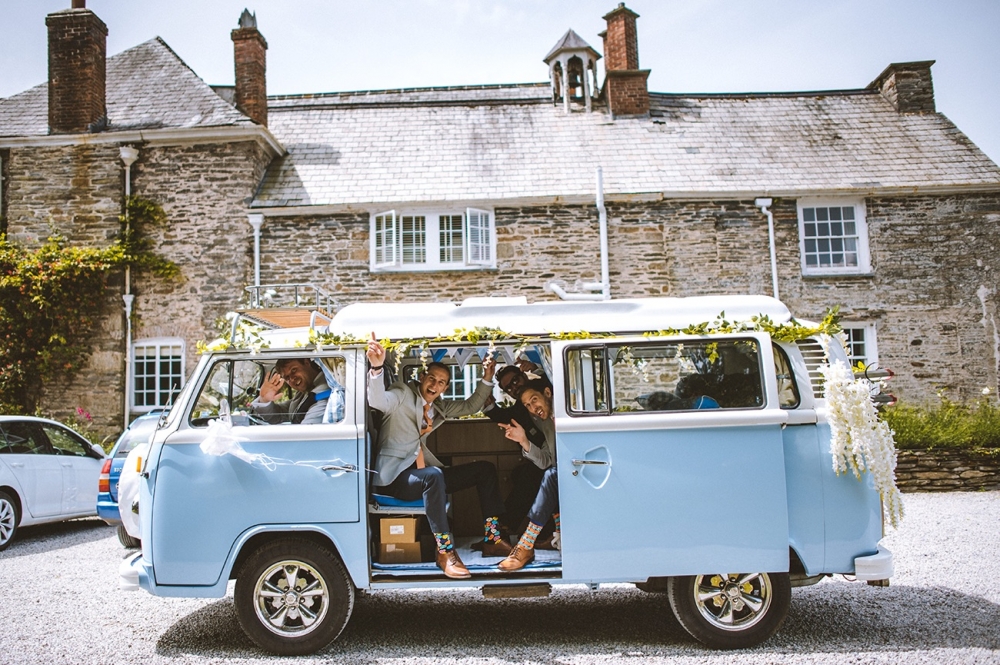 Pencarrow provided the picturesque backdrop for their "colourful, joyful and relaxed" celebrations, which also allowed camping and a late curfew. "After arriving down the epic driveway to the grounds I got that feeling this was somewhere really special!" recalls Stef.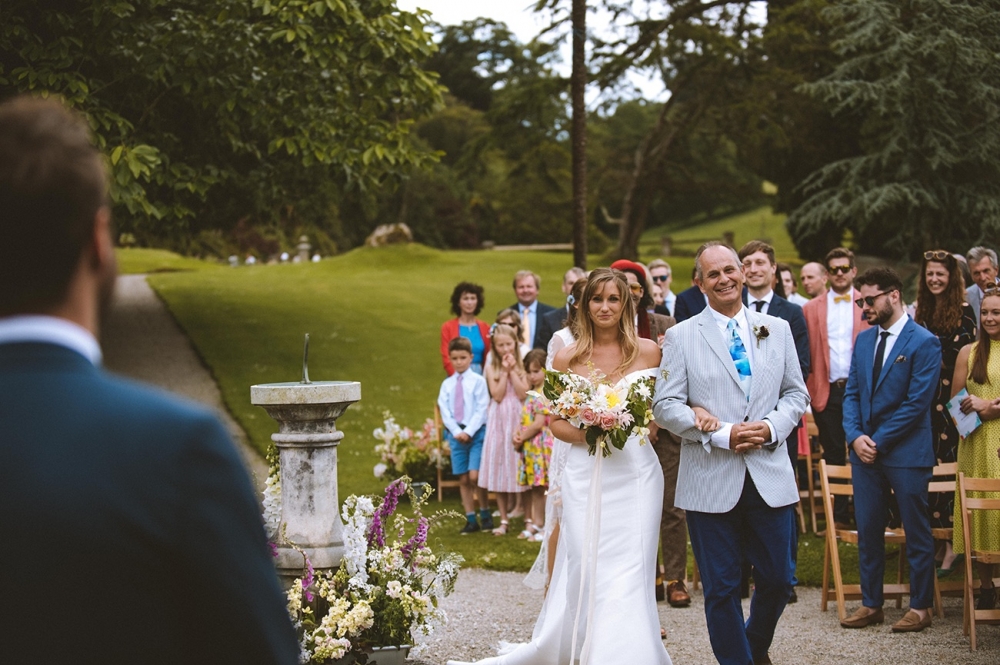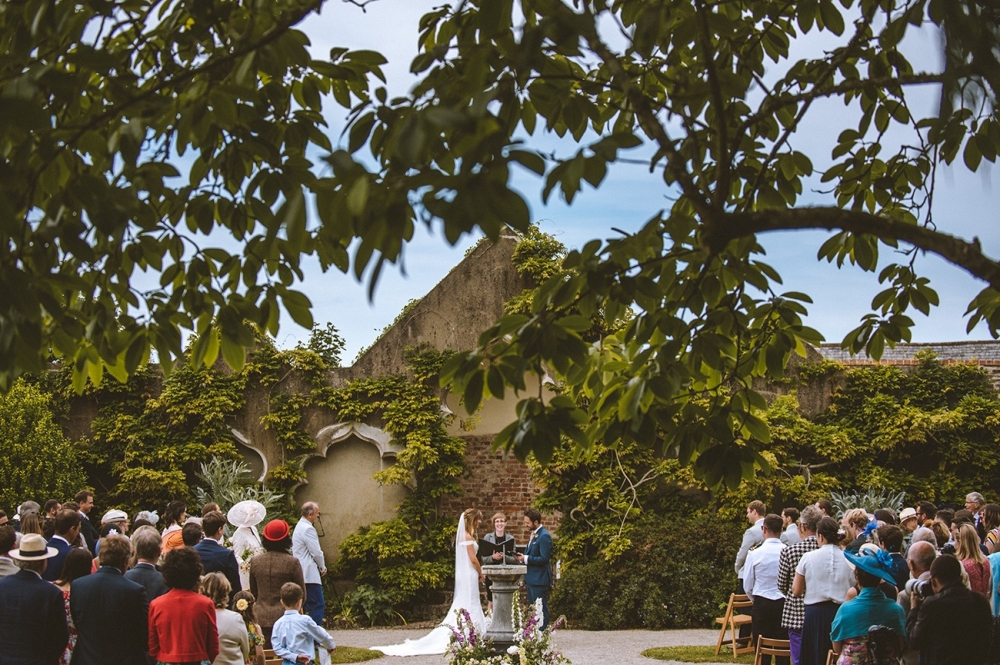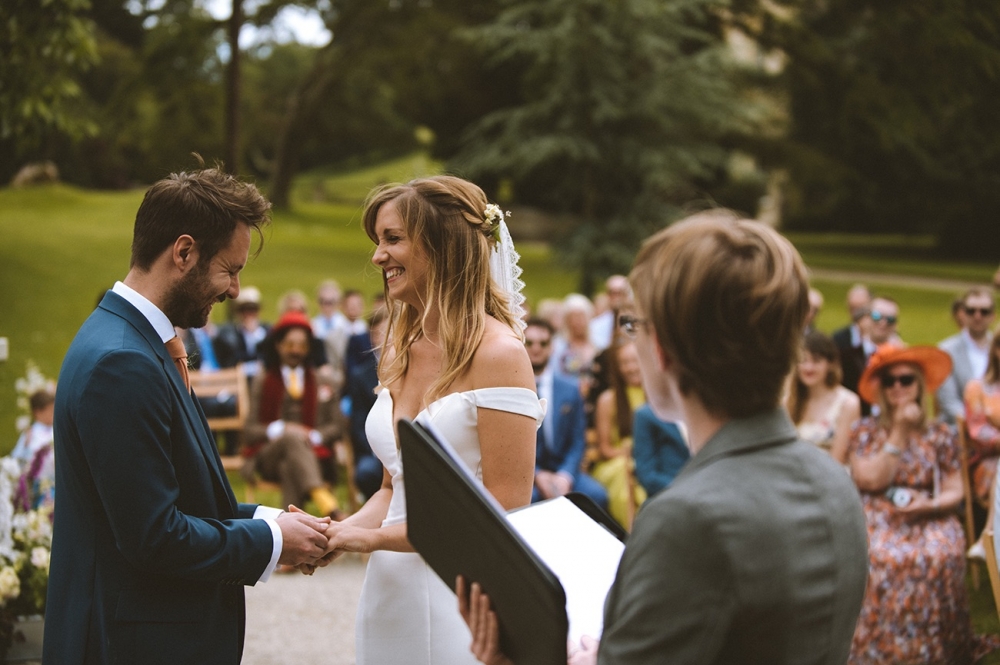 To reflect the venue and season, Stef and Joe used their backgrounds in interior, event and graphic design to create a day brimming with vibrant detail, from the stationery to the summer flowers such as foxgloves and peach roses. They also asked their guests to wear bright, patterned and colourful attire "to bring a bit of personality to the day, which we think worked really well," reflects Stef. "We were so blown away by the beauty of the grounds that I guess the day became about celebrating and taking cues from our wonderful surrounds, as well as the stunning Indian tent that Pencarrow provided."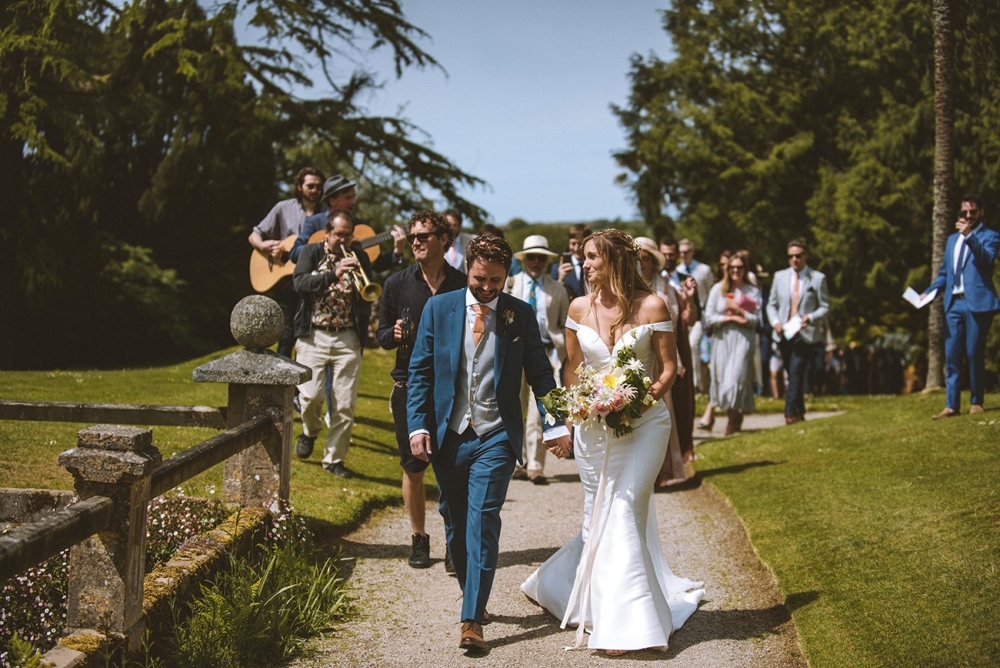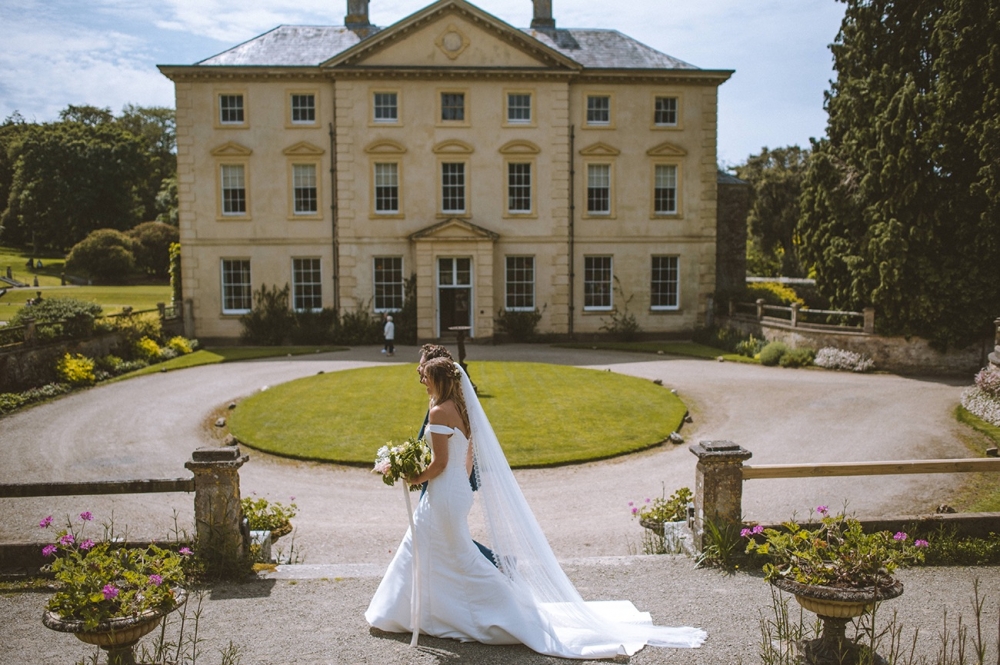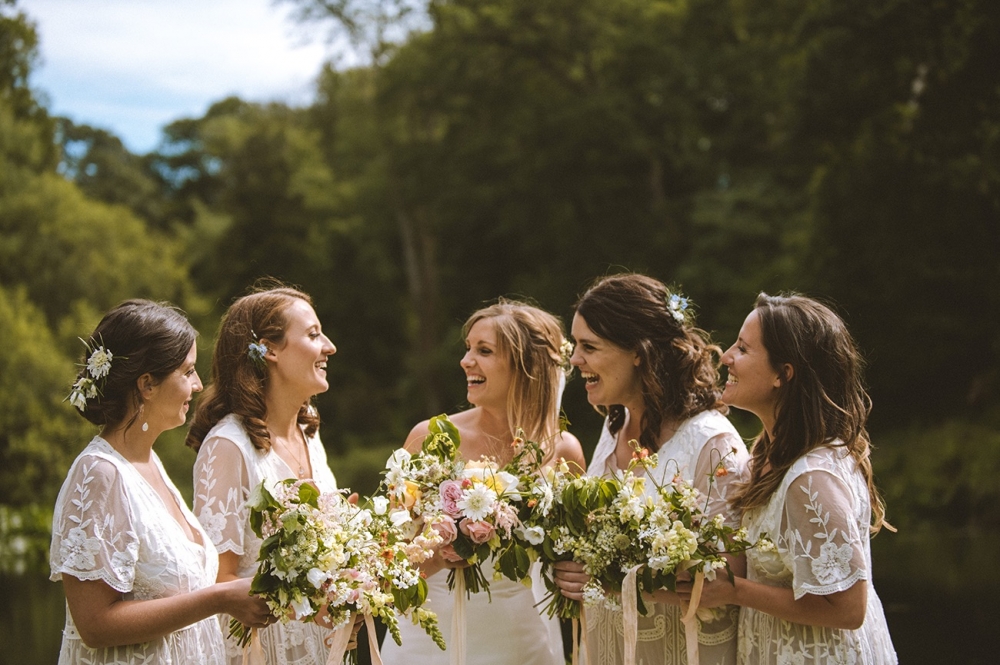 Stef and Joe married in the sunshine before a stunning arbour wall – "the peacocks chose to pipe up at key moments throughout the ceremony which was hilarious!" she recalls. Walking back down the aisle to 'All You Need Is Love' performed beautifully by local musician, Blair, the newly-weds arrived at their first drinks station for a caipirinha inspired by their adventures in South America.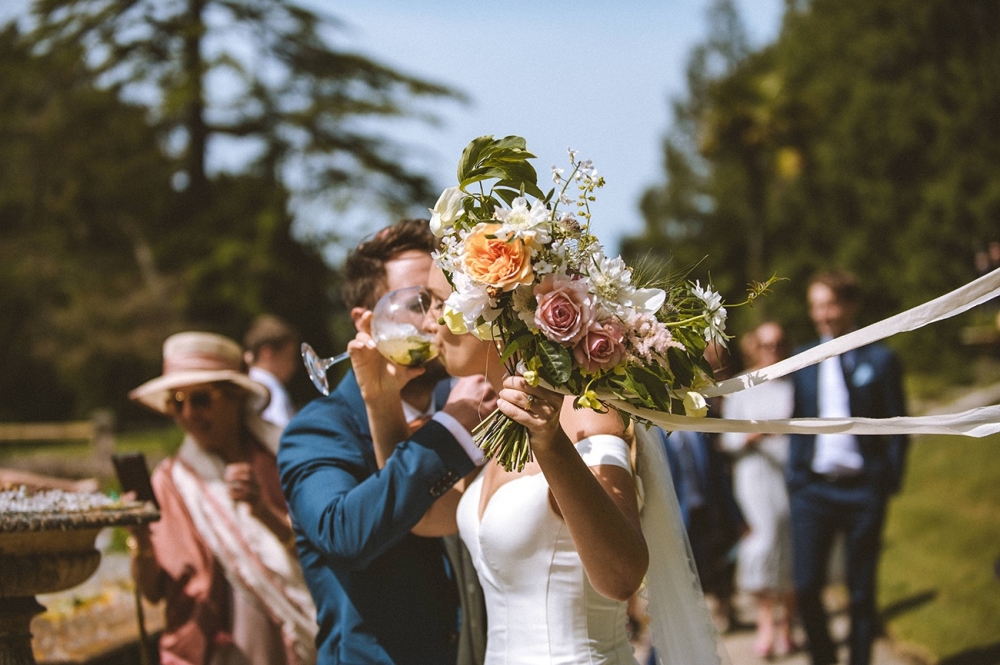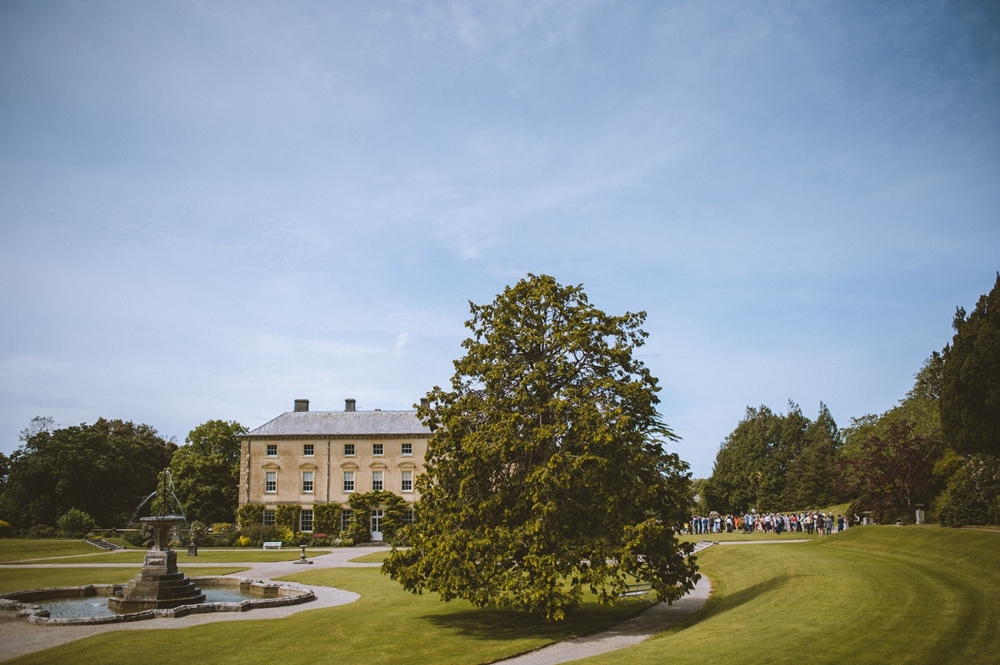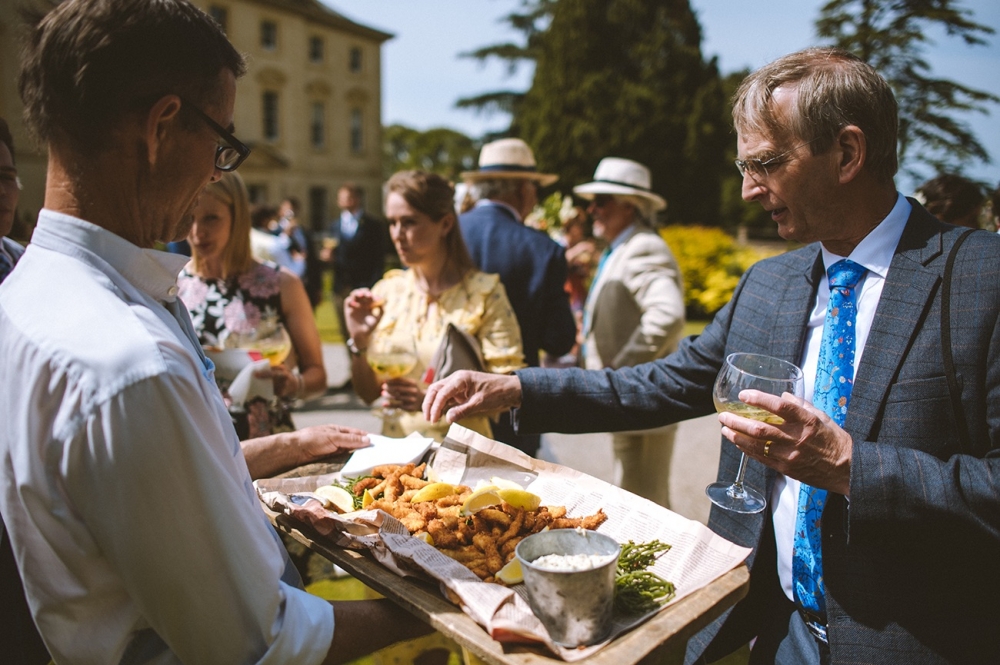 "We then embarked on what our guests later referred to as 'the adult Easter egg hunt', with various drinks and canapé stations along the walk so that guests were fed and watered whilst meandering through the stunning grounds," says Stef.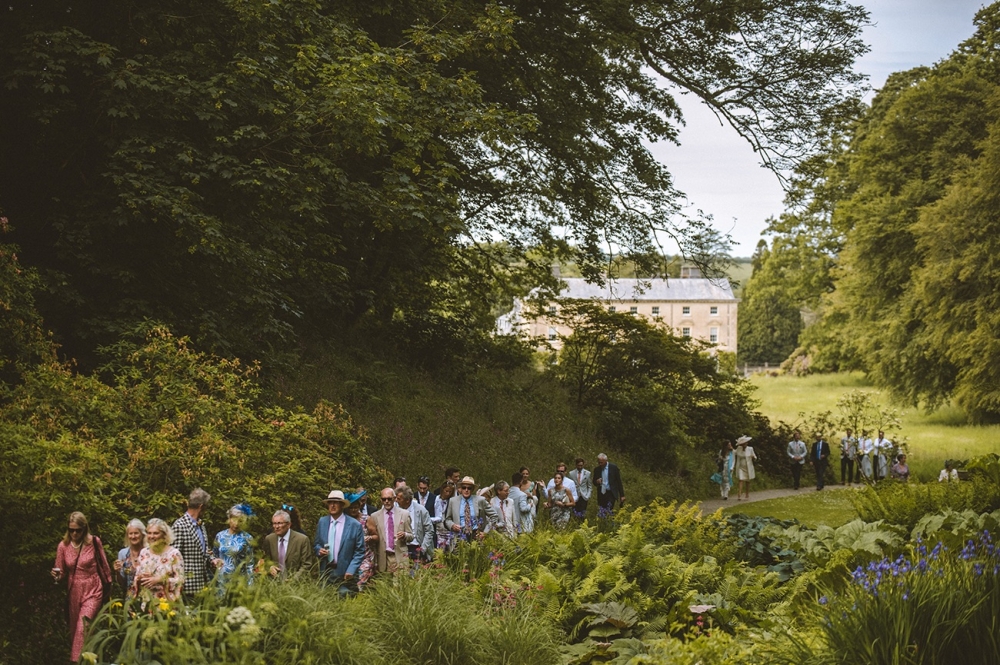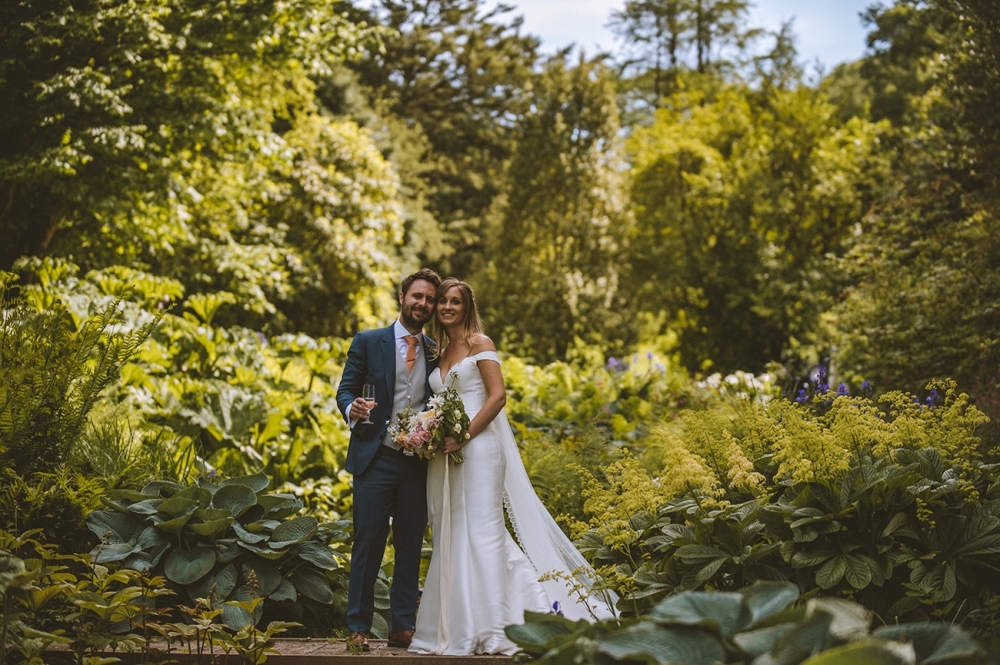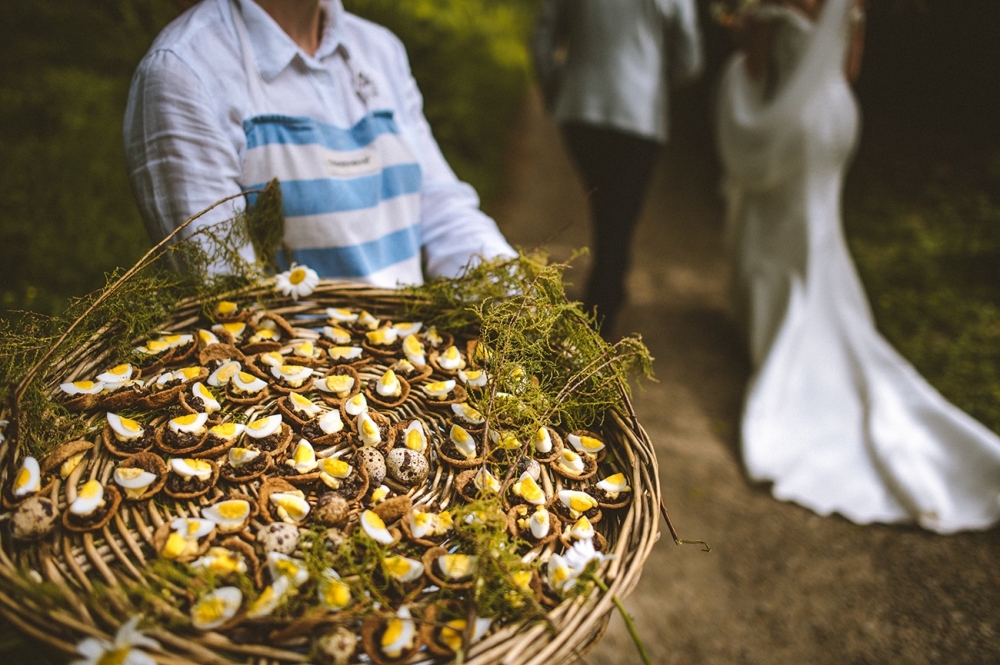 In the marquee, guests tucked into a relaxed feast of the couple's favourite flavours including Moroccan marinated spatchcock chicken, lamb skewers with ras el hanout and pomegranate molasses, giant couscous salads, beetroot with crumbled feta, griddled aubergine and pomegranate salad, and butternut squash vegan pie.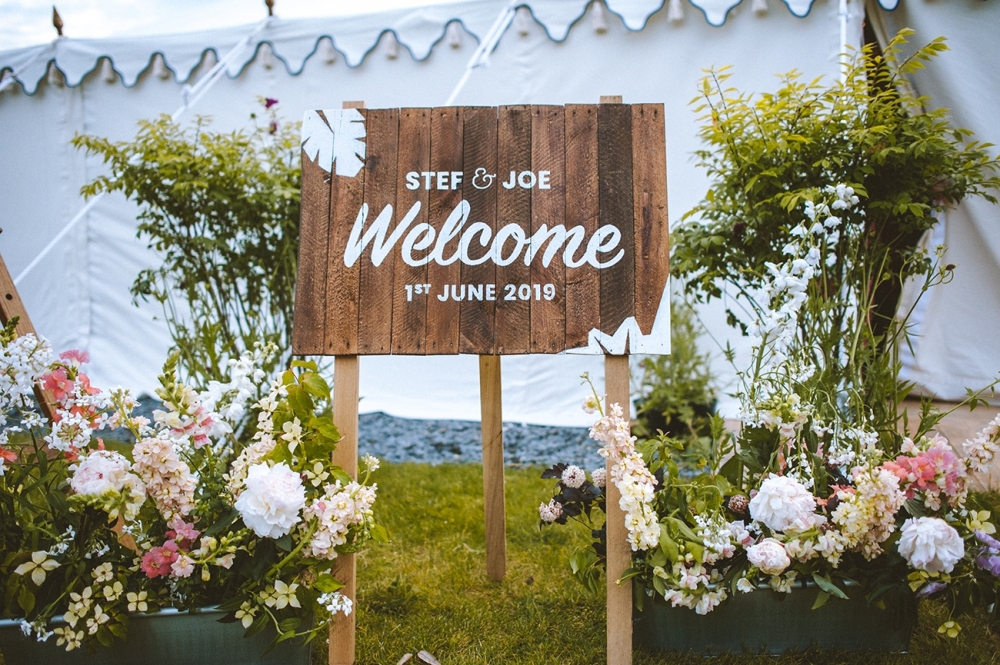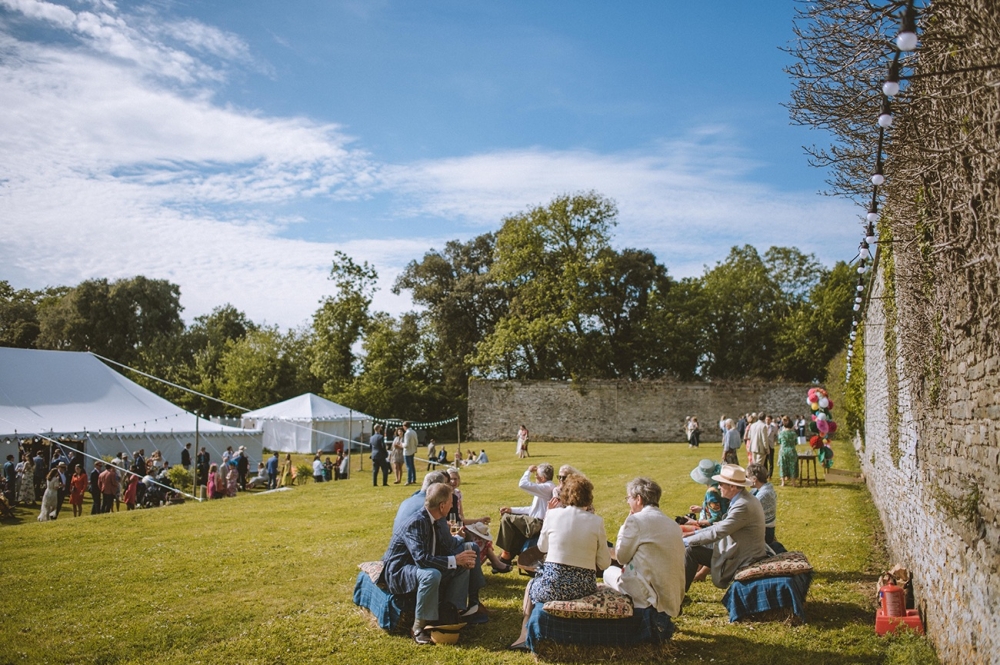 The "incredible" lemon and elderflower cake was served with summer fruits and cream, leading to Stef and Joe's favourite moment of the day: the first dance. "Both being terrible dancers, we were pretty nervous about the prospect, so Joe had booked a dance tutor to come to our house and spend a few hours teaching us some basic moves to build up our confidence. We danced to 'Harvest Moon' by Neil Young and it was not only so romantic to practise, but the most magical moment on the day," swoons Stef.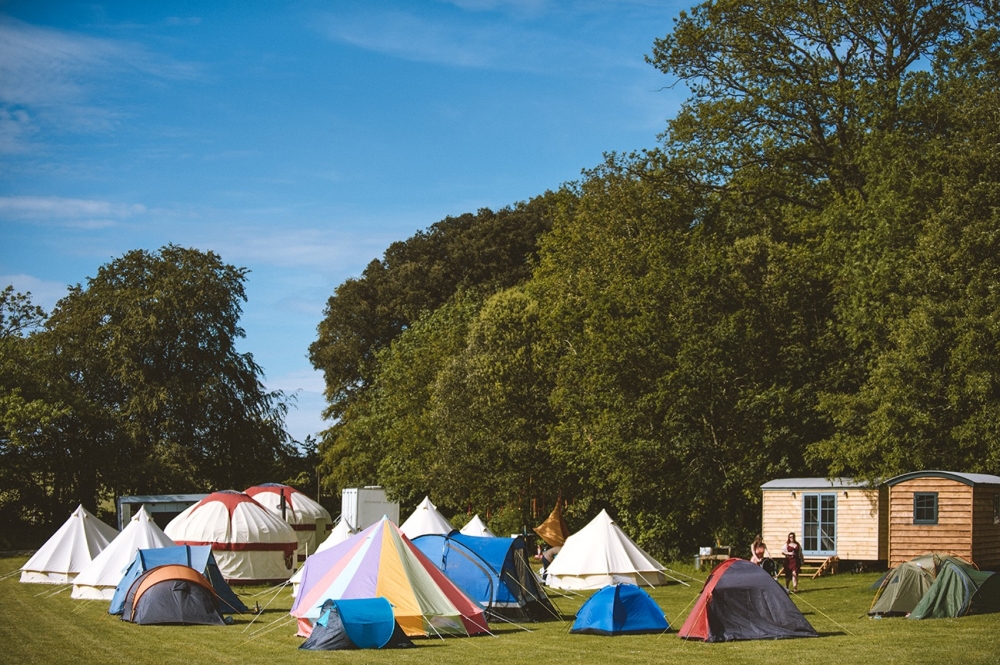 An after-party in the woods followed the evening reception. "Everyone was dressed in sequins and surrounded by fairy lights and congregated by the rum bar that Joe and his brother had built! It was the most epic way to end the most perfect day," reminisces Stef.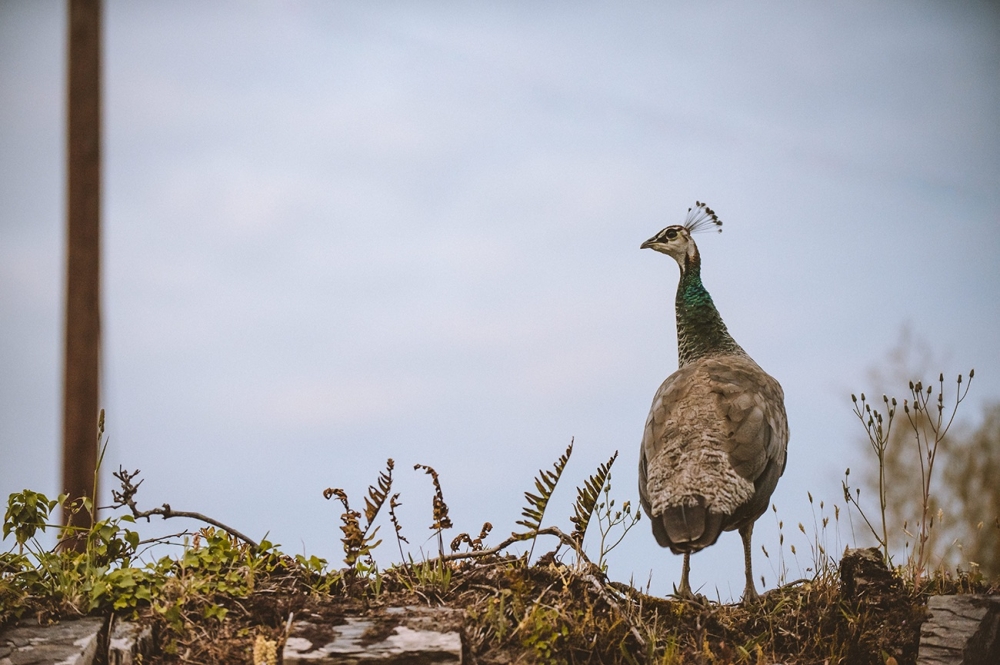 Stef advises other couples to work hard and keep organised until the day before, but don't worry about a thing on the day. "That's what your bridal party, suppliers, friends and family are for!" she says. "It's been said a million times before, but it's so true: if you can't enjoy the day, what was it all for? Also, if you're nervous about the first dance, £50 for 2hours with a dance tutor is money well spent!"
Entertainment Blair
Wed

Directory

All you need from the finest wedding suppliers in Cornwall and Devon