---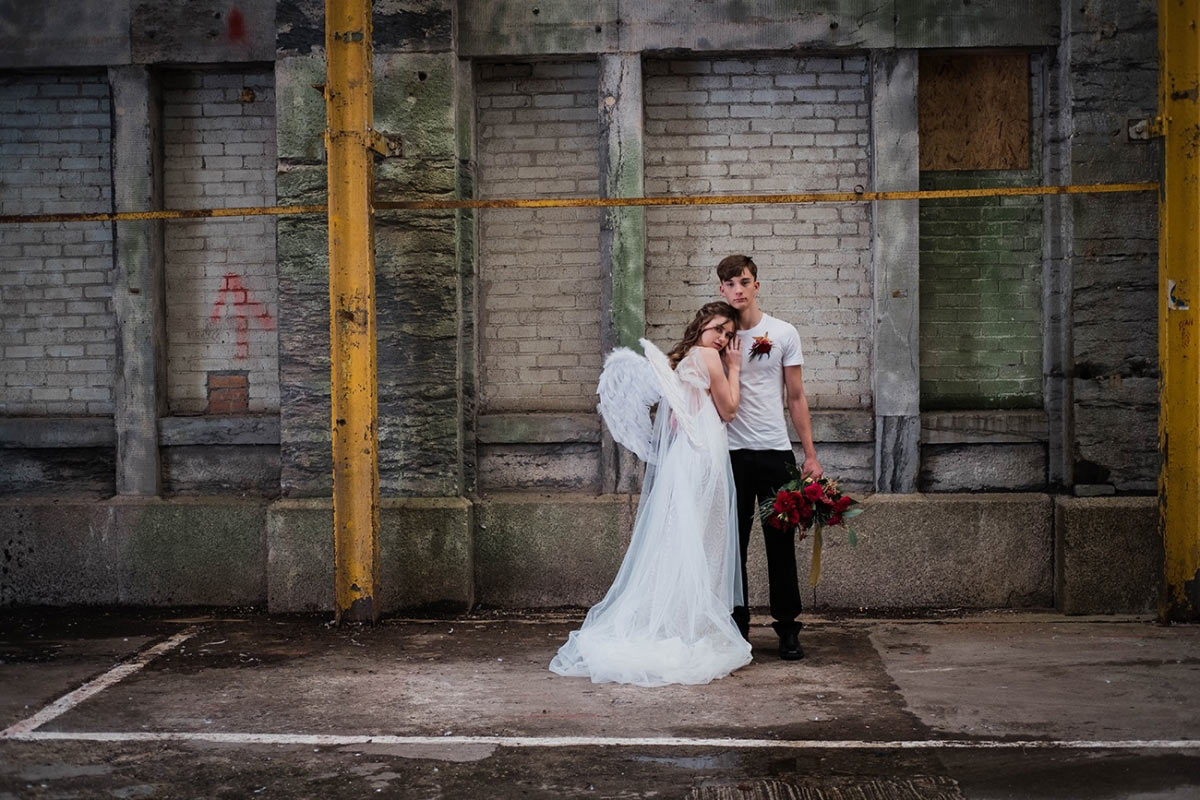 Romeo and Juliet styled shoot
Wedding styling: Romeo & Juliet inspired romance
Romeo and Juliet inspires a wedding rich in colour, creativity and romance
'Romeo and Juliet,' Shakespeare's classic tale of two young star-crossed lovers, has inspired countless works of art over the centuries. One of our favourites is Baz Luhrmann's 1996 film starring Leonardo Di Caprio and Claire Danes, where the story plays out against a bold, modern landscape, the visual contrast adding to its captivating nature.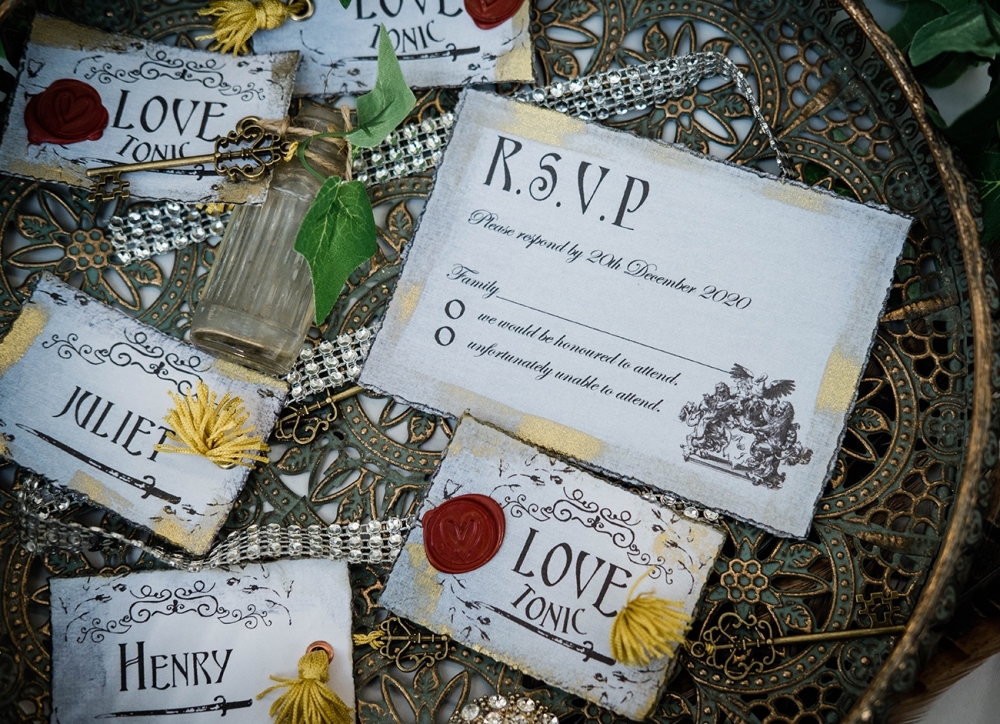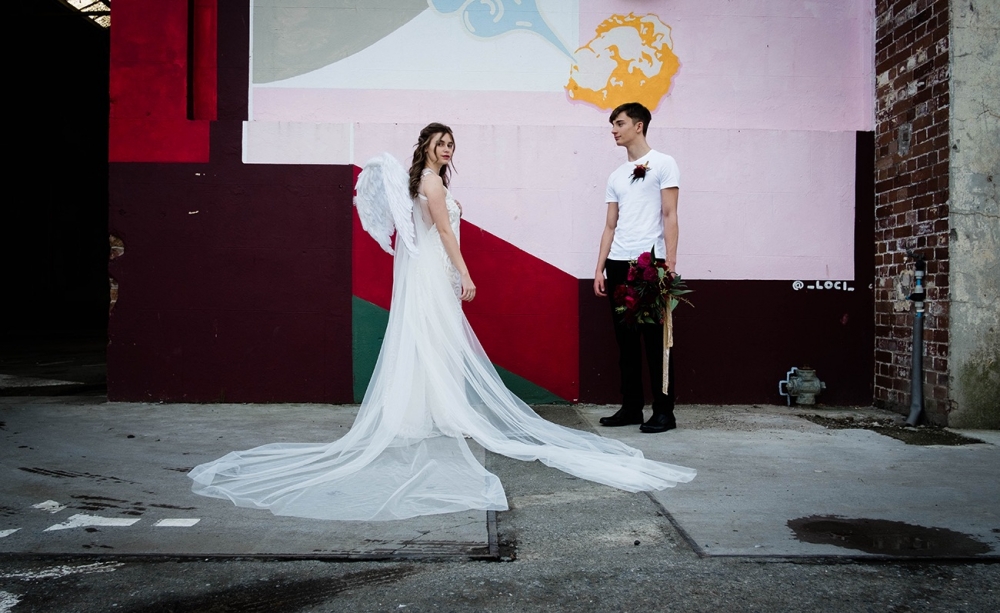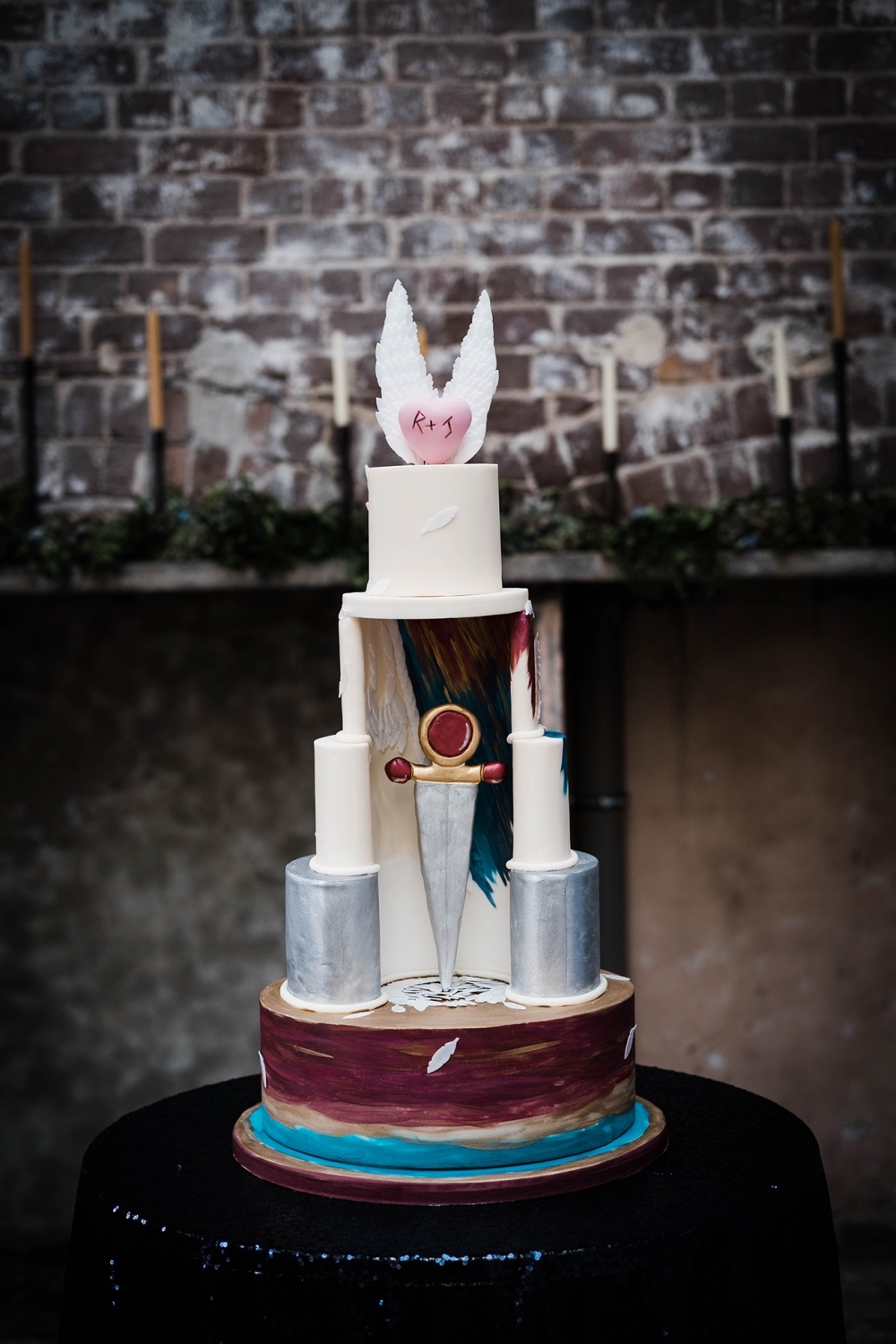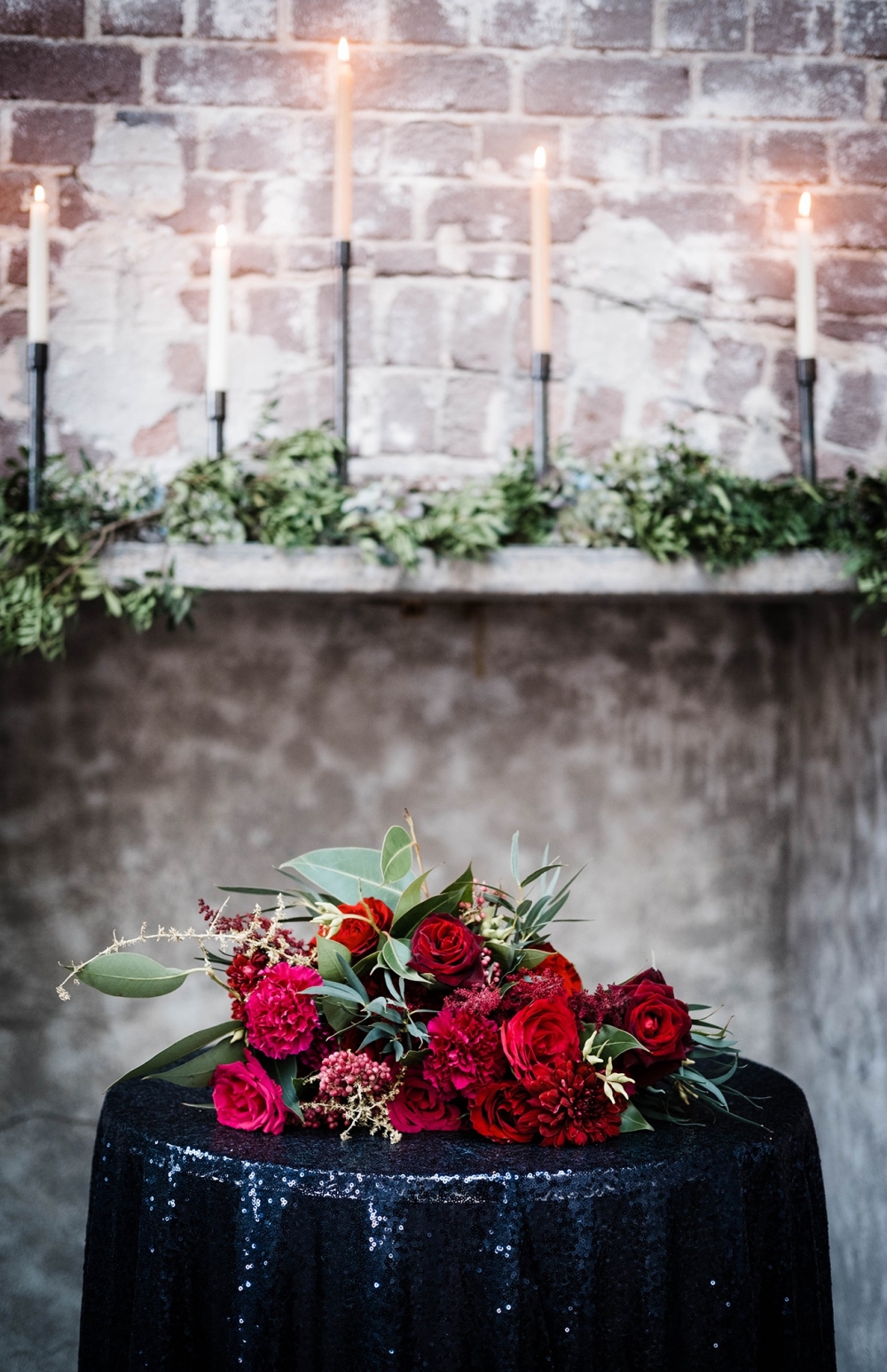 This styled shoot draws inspiration from this beautiful rendition. Located in Plymouth's Royal William Yard and steeped in maritime history, Ocean Studios makes the perfect canvas for a Luhrmann-inspired take on Shakespeare's play, the 19th century walls sitting alongside contemporary glazing, industrial features and modern art.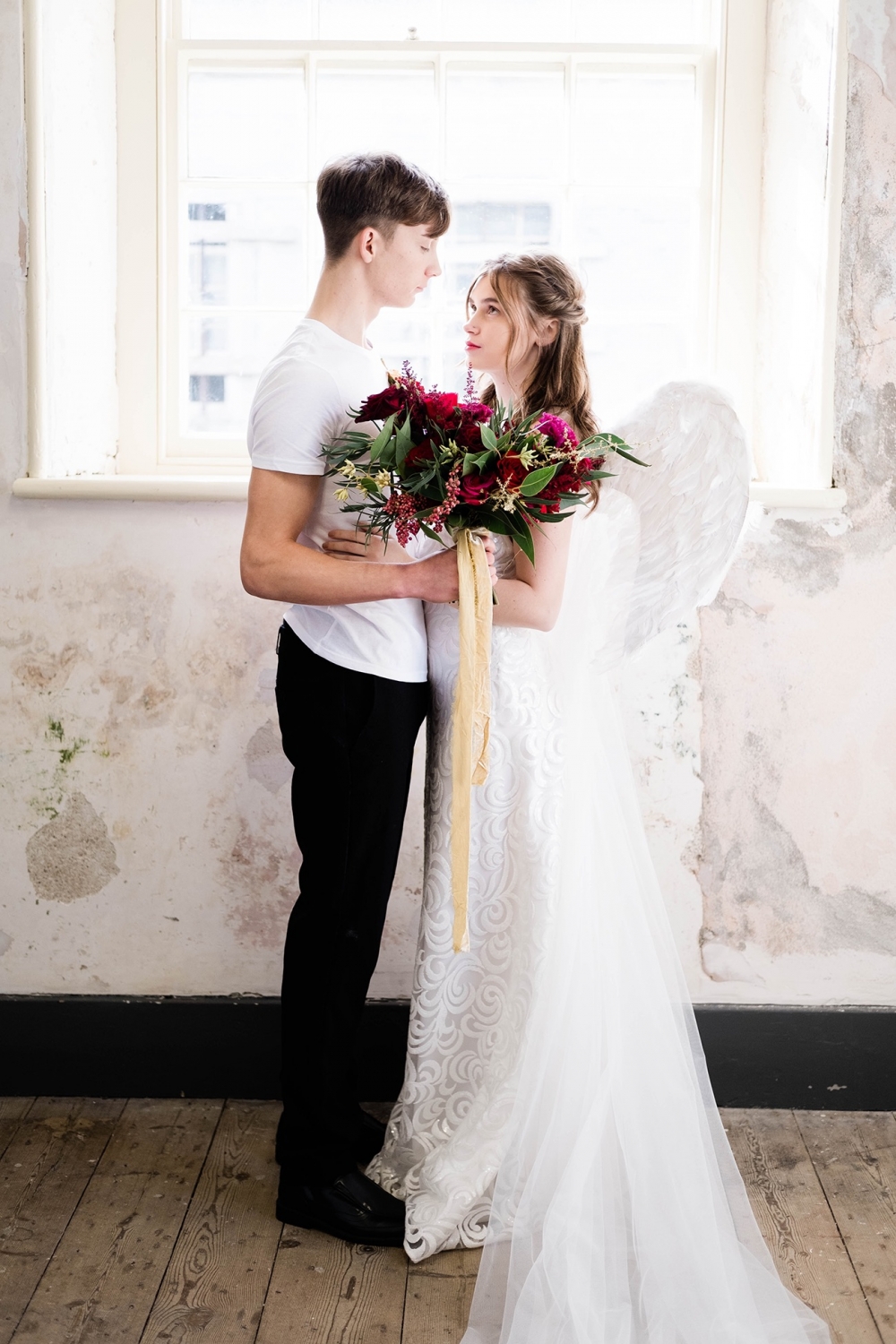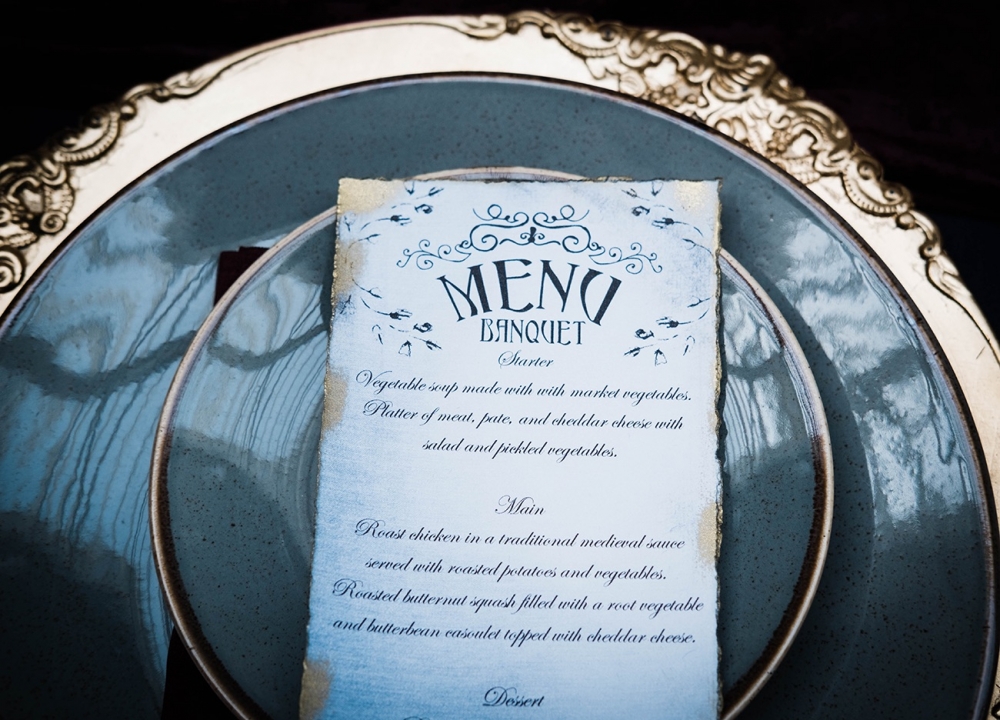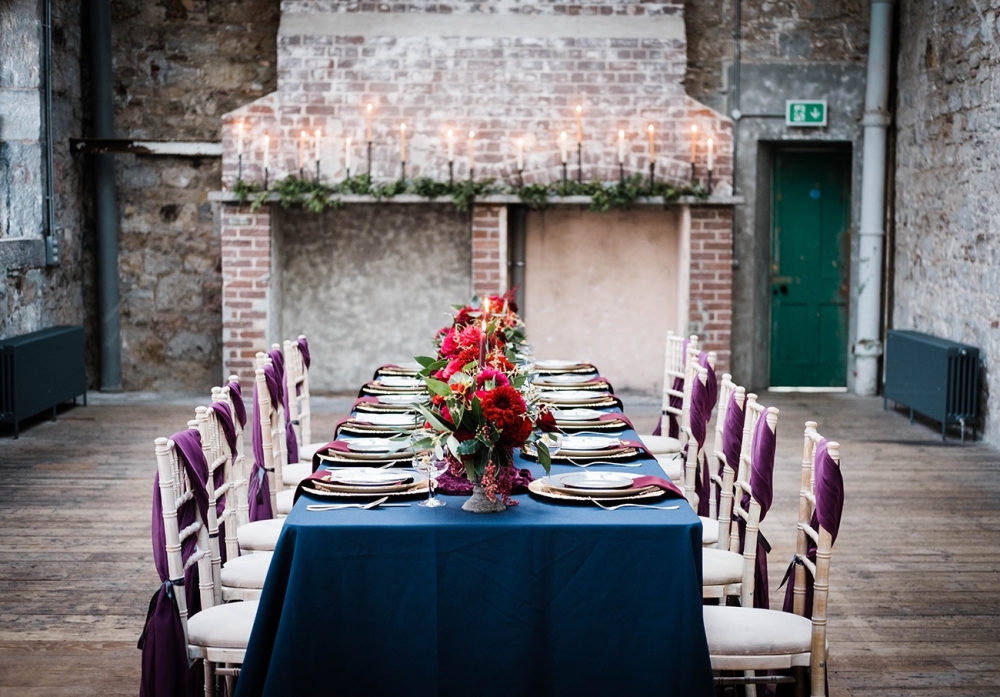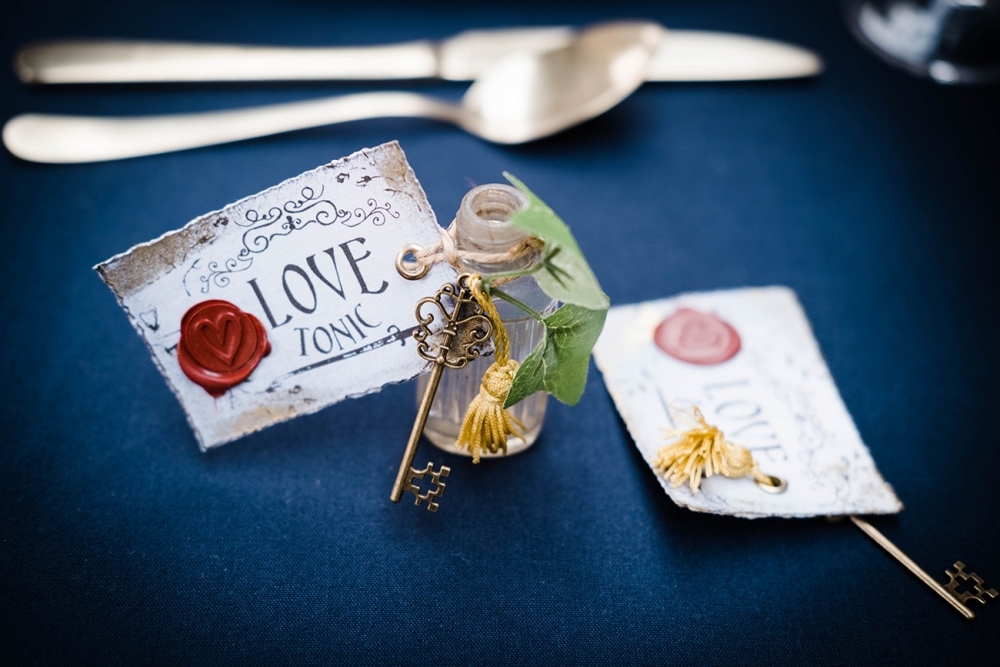 A bold colour scheme echoes the venue's wall mural, serving as a striking counterpoint to the ethereal qualities of Juliet's wings and the swirling embellishment and cascading tulle of her handcrafted gown. Blood-red roses evoke classic romance, while splashes of deep purple, a velvet table runner, burgundy napkins on top of a navy cloth with antique gold candlesticks and gold charger plates bring a timeless opulence to a tablespace ready for banqueting. "We wanted to create a luxurious but bold look with the styling, adding layers of different fabrics, in keeping with the period of 'Romeo and Juliet', yet adding softer touches like the chiffon chair drapes in a deep purple colour, giving a romantic look, yet still in darker tones to reflect the passion and beauty of the theme.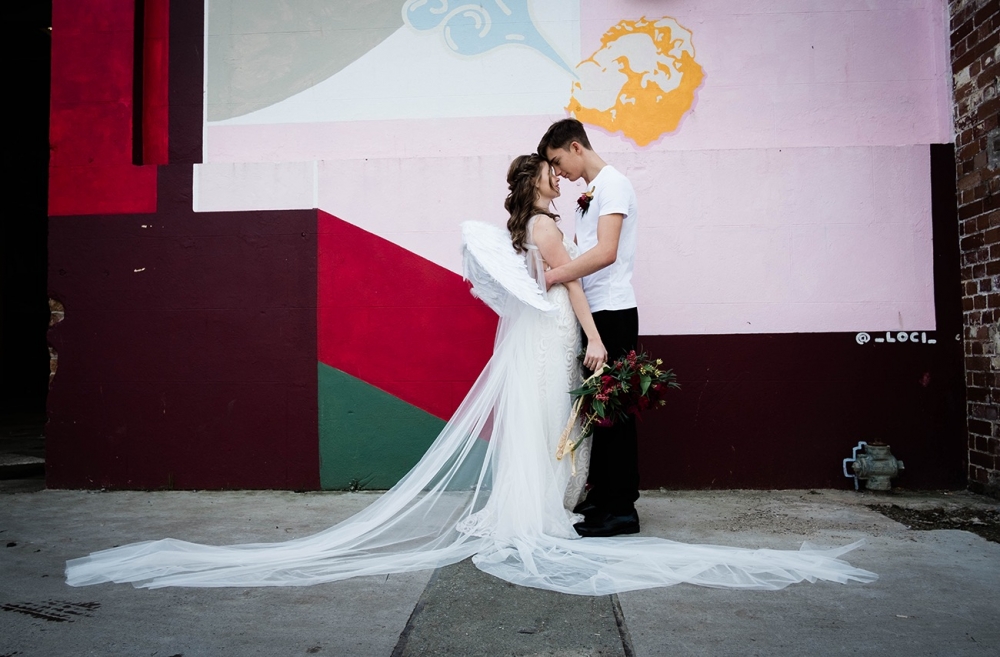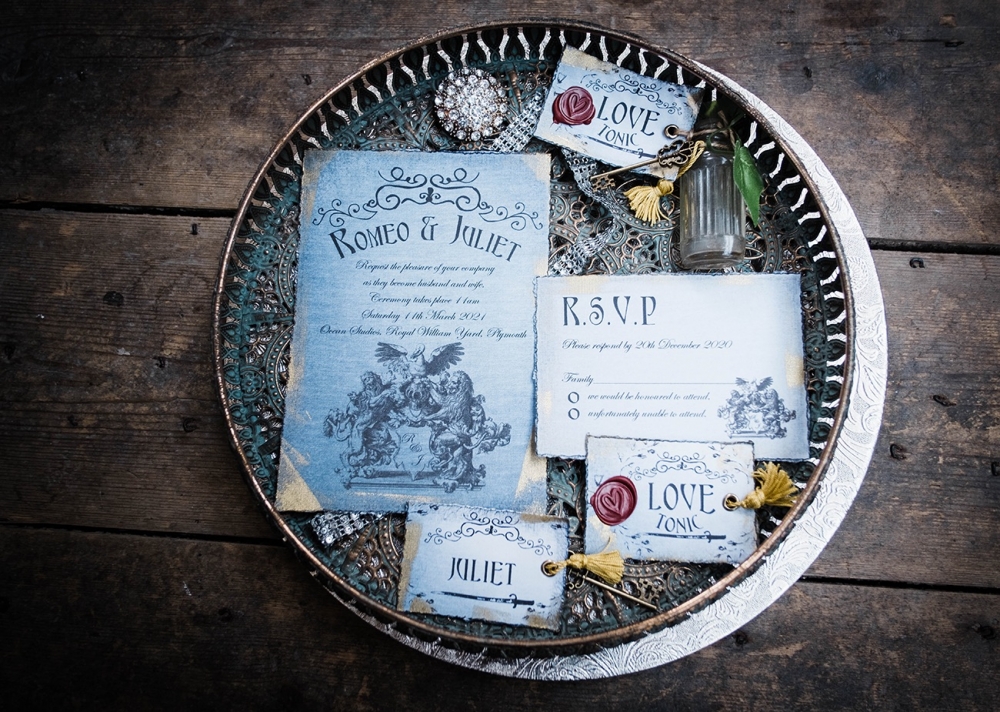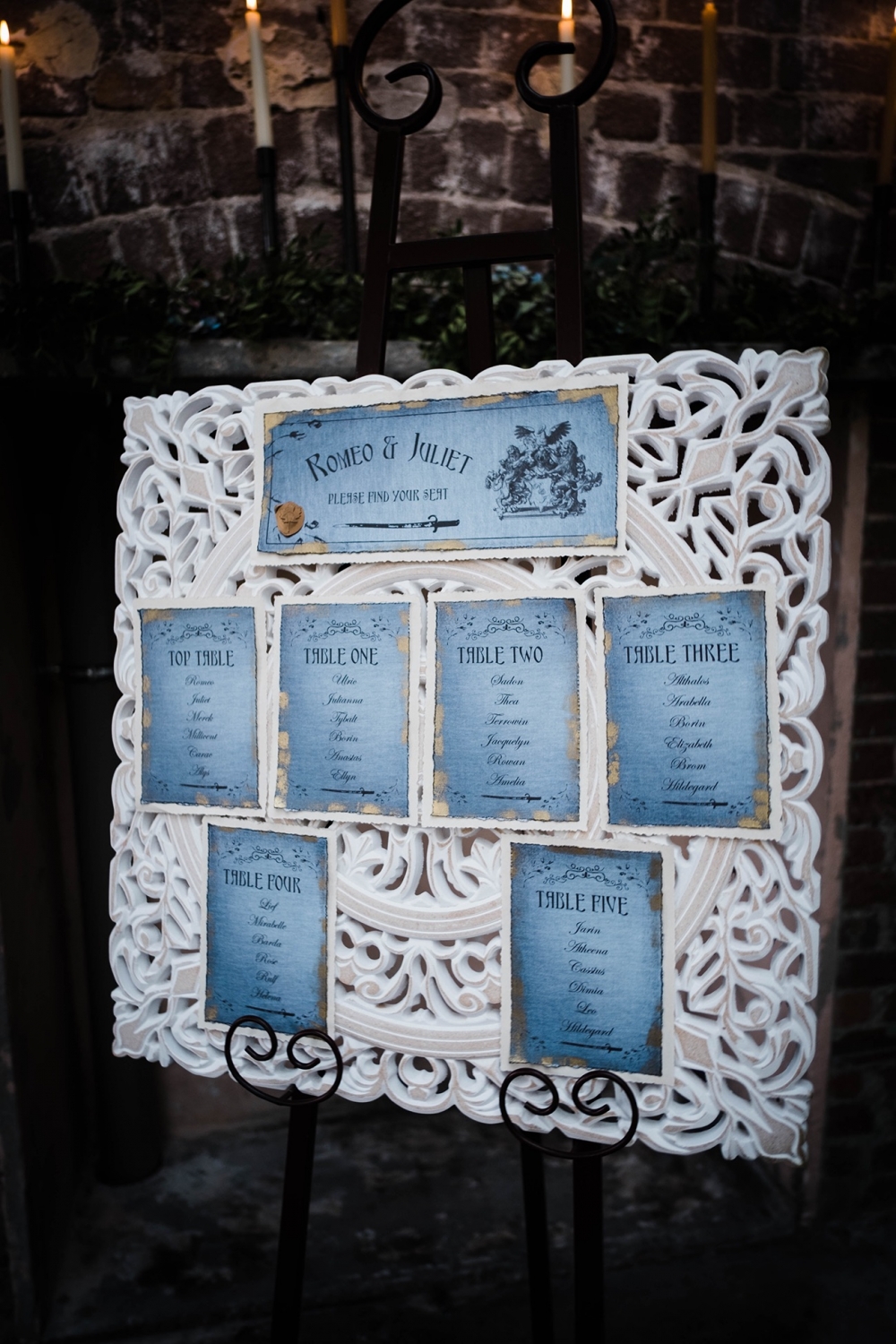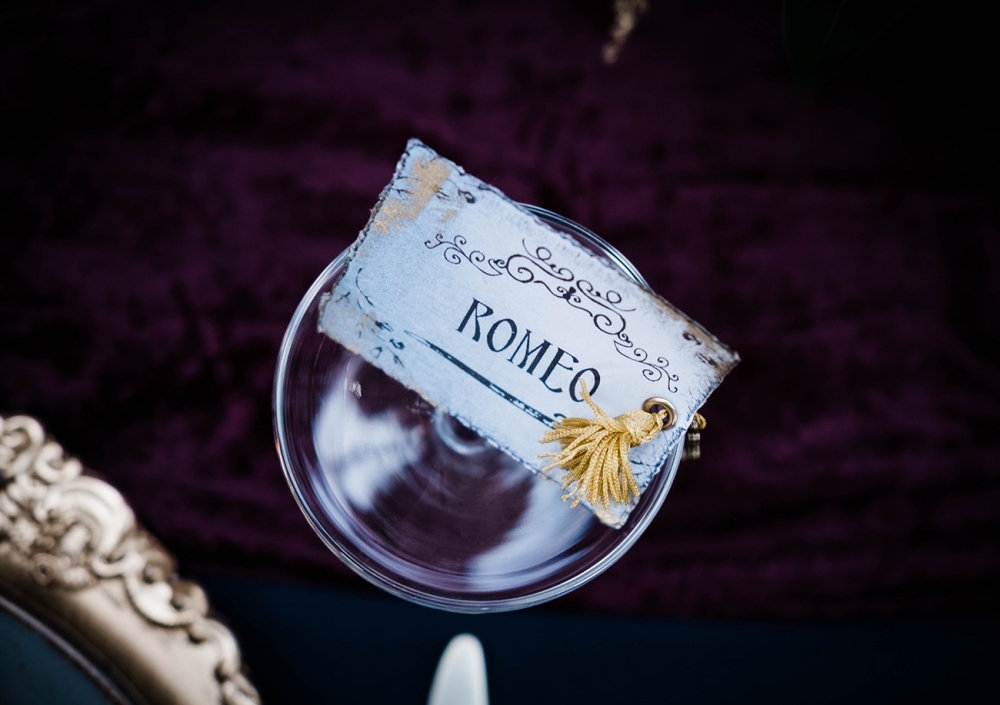 The Shakespeare references continue in the 'love tonic' favour bottles complete with heart wax seals, and the stationery featuring creative typography, a family crest, and gold leaf accents. Then there's the cake, which vividly encapsulates the theme with its bold splashes of colour, dagger and Juliet's wings wrapped around a heart bearing the star-crossed lovers' initials.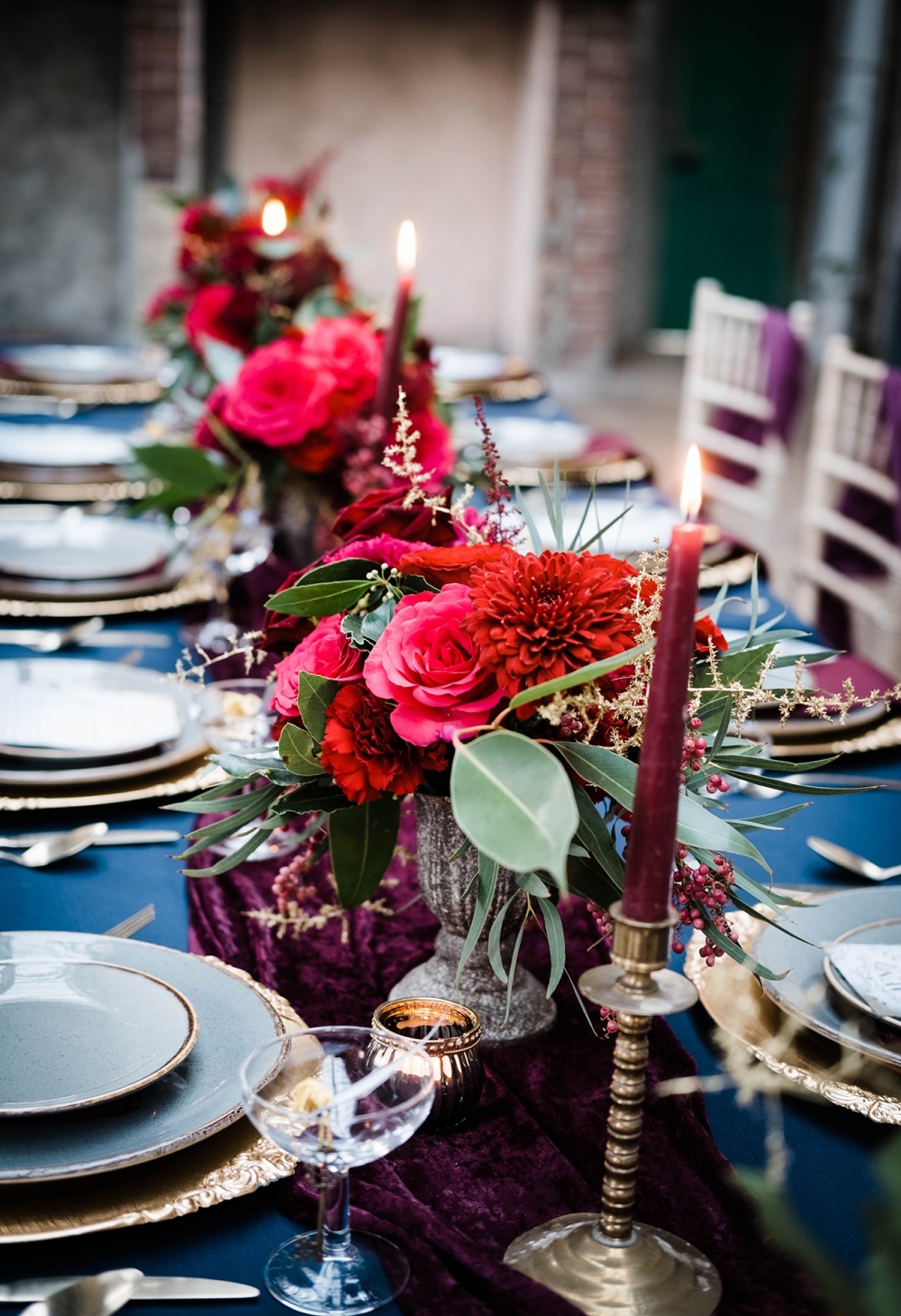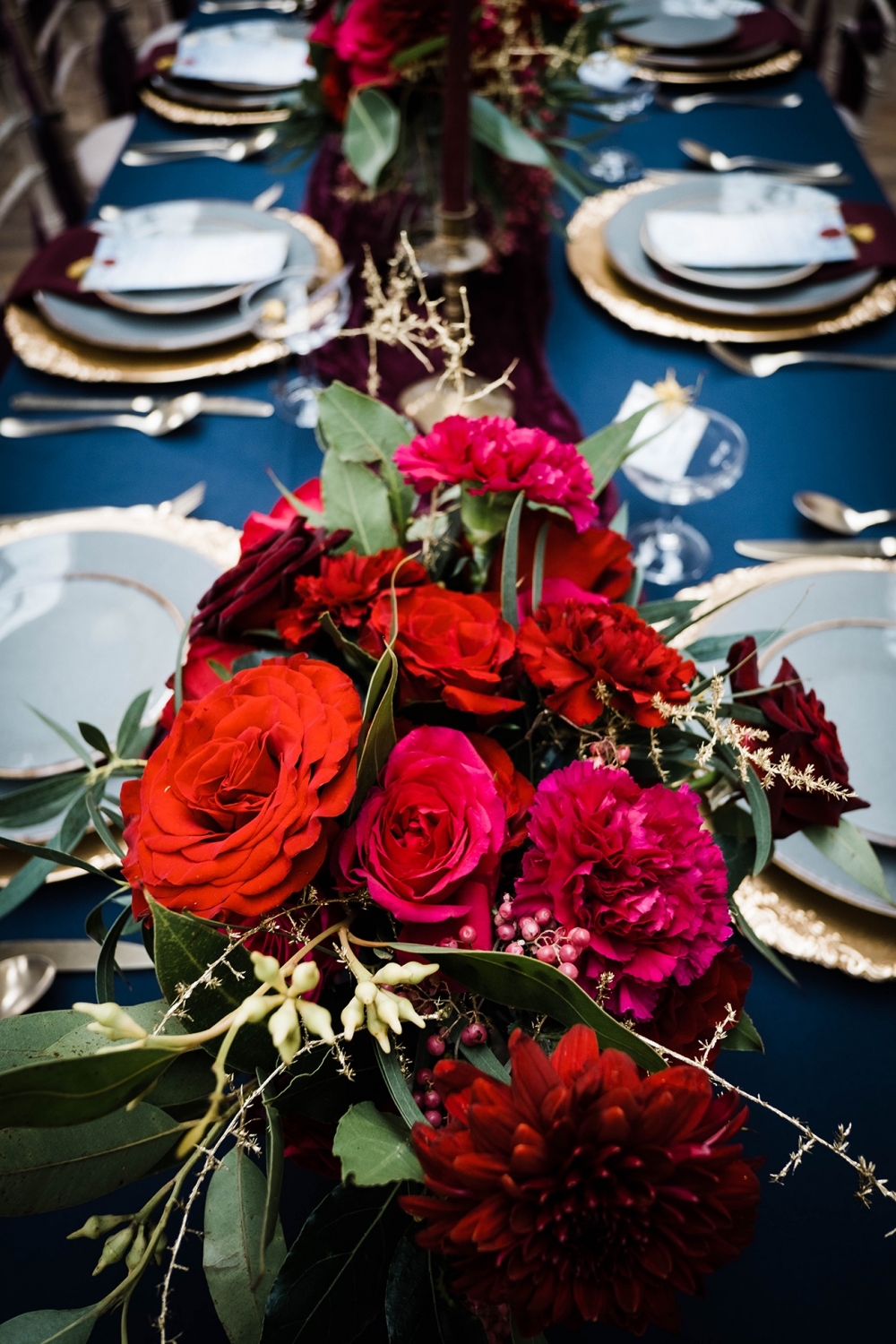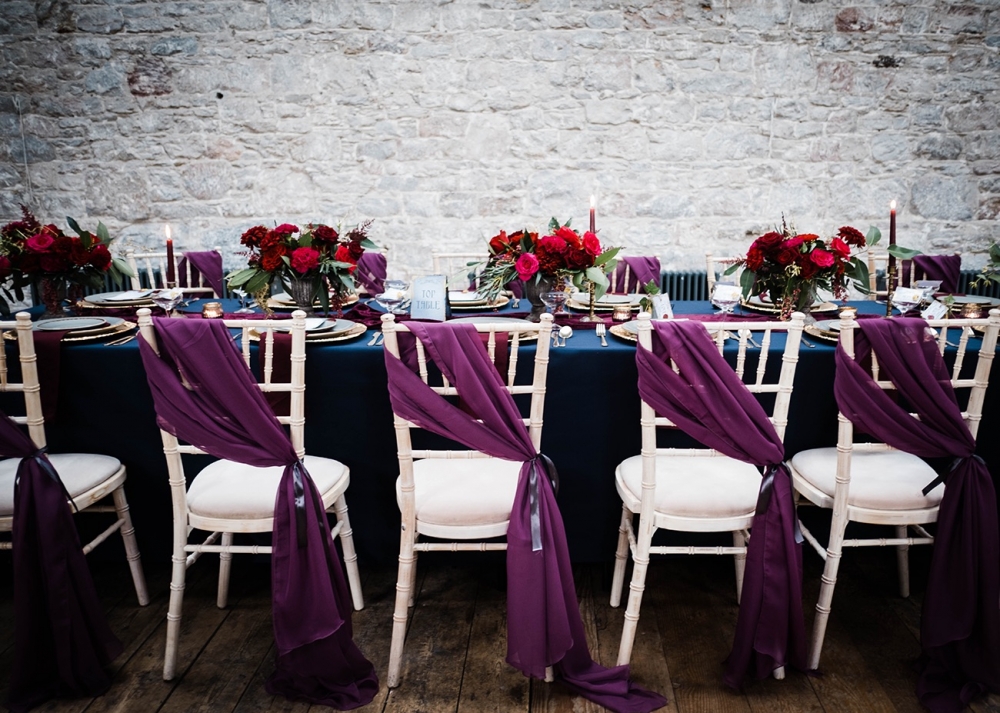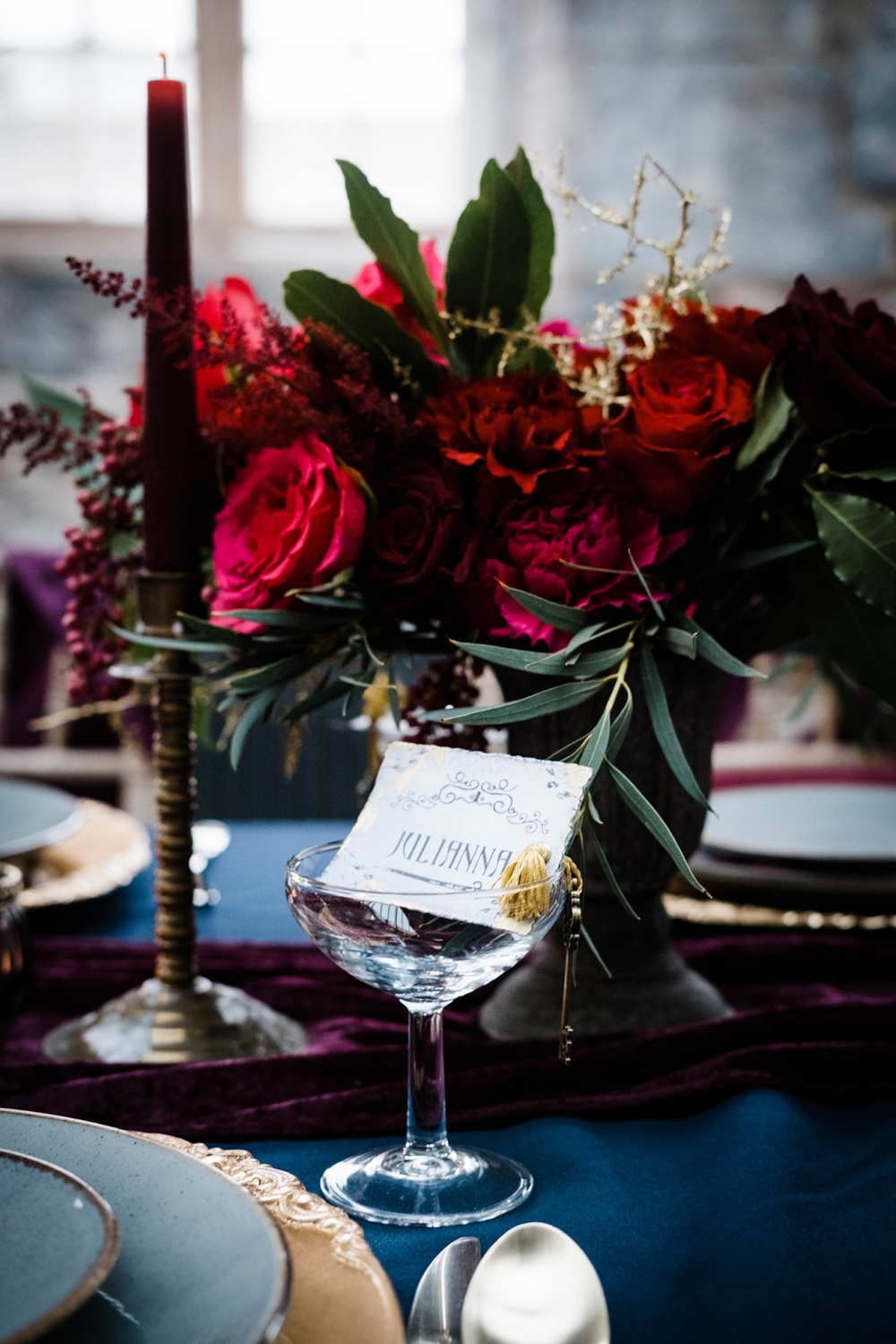 Models Danielle Osborn, Macauly Stainer
Wed

Directory

All you need from the finest wedding suppliers in Cornwall and Devon