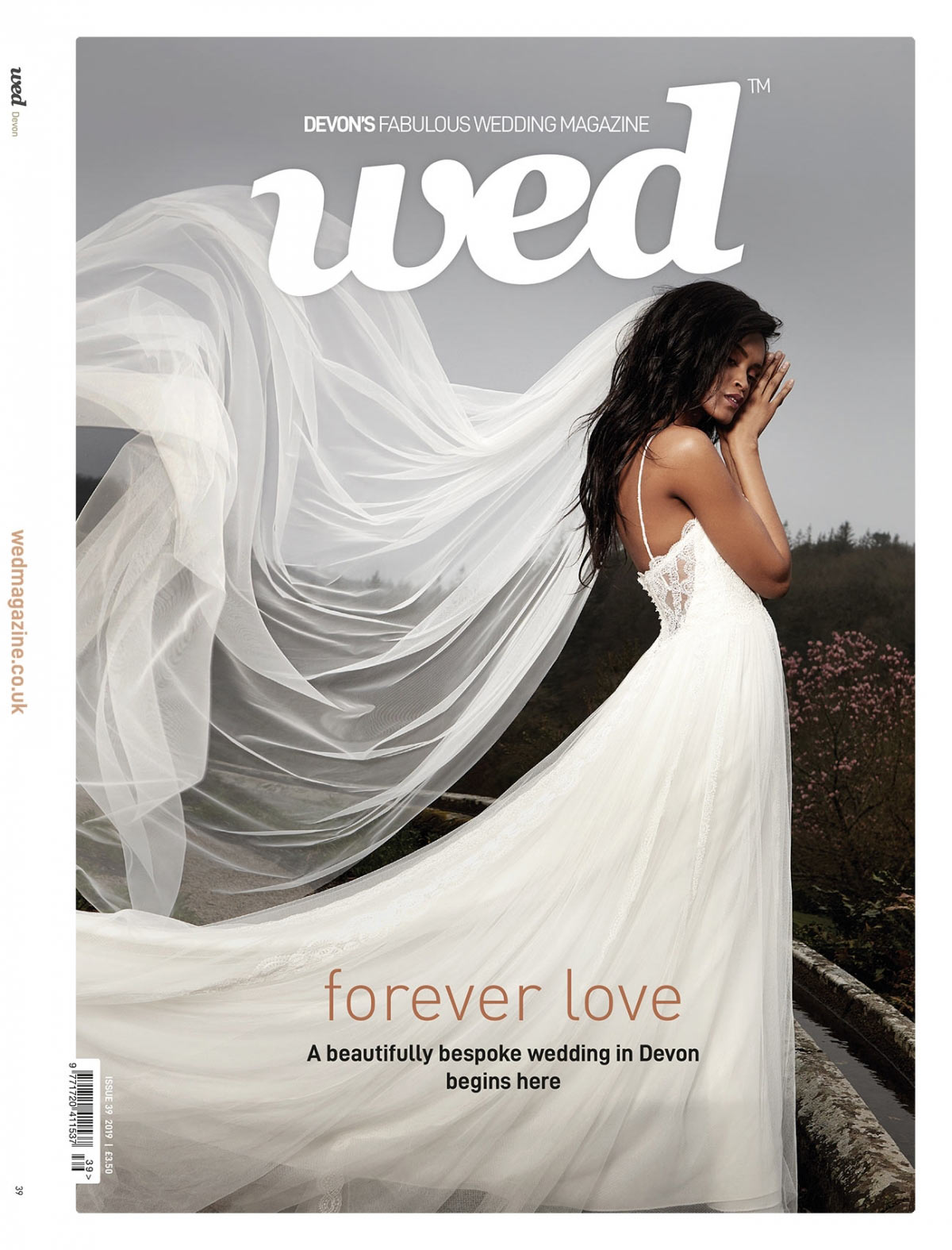 New Wed Devon out now!
Article Published: Tuesday 16th April, 2019 - 11:19am
---
Welcome to the new Devon issue of Wed Magazine! Our Devon spring issue brings together everything you newly engaged (or long-engaged!) brides and grooms need to bring your wedding plans to life. We love this time of year... The wild weather of winter becoming spring, the emerging of pretty blossoms brightening up the landscape, the wedding shows, and the ramping up of wedding planning, as couples take to their to-do lists with full force. It's a time of growth, change, re-emergence... and a little unpredictability - and nowhere do you see that more than in wedding world!
This week has seen wild storms followed by brilliant sunshine, with gale force winds one day and millpond-like seas the next. It's one of the things we love about this part of the world; the wild unpredictability of the weather and seasons, which each bring their own dramatic beauty. Our cover shoot for the new Devon issue took place at stunning Hotel Endlseigh, amid lashing rain and grey skies. It made for striking images of our gorgeous bride shining bright against dark clouds, and reminded us how stunning Devon is at any time of year!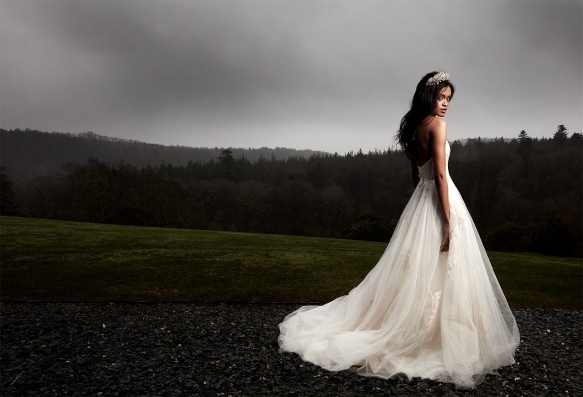 As well as gorgeous gowns galore, we've also got wedding rings inspired by the local landscape, top bridal hair trends that'll complement your look perfectly, as well as super-glam beauty for brides who want to make a statement.
Inspiration comes in the form of everything from a Scandinavian winter styled shoot to a fresh-from-a-fairytale English Rose aesthetic, as well as romantic wedding venues with an enchanting history and spring blooms for a country garden wedding.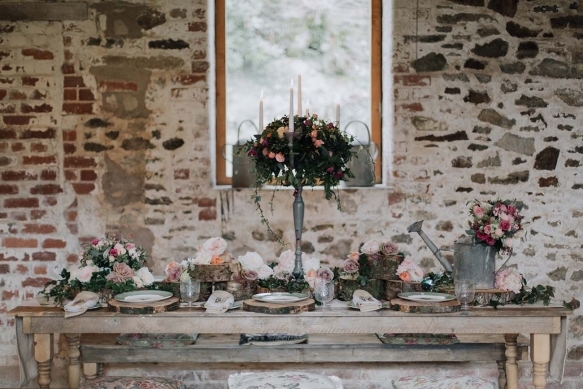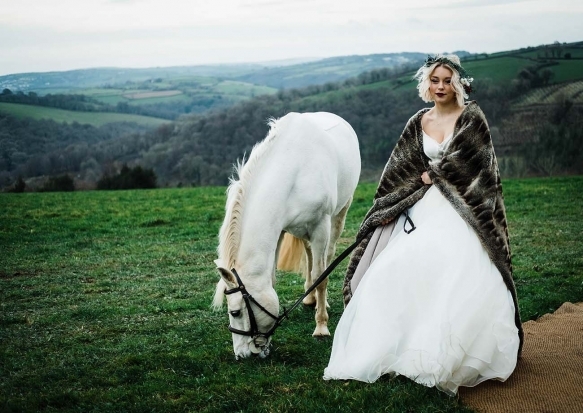 When it comes to practical advice, who would you trust more than someone who's been down the same road as you? Our feature 'A Wise Bride Once Told Me' shares newly-weds tips of what they wish they'd known before their wedding, while we also give you top-trending ideas for a marquee wedding, great ideas for favours with a Devon twist, and how to handle social media on your big day. Plus, for those of you with four-legged friends, 'Puppy Love' will show you just how to throw a dog-friendly wedding.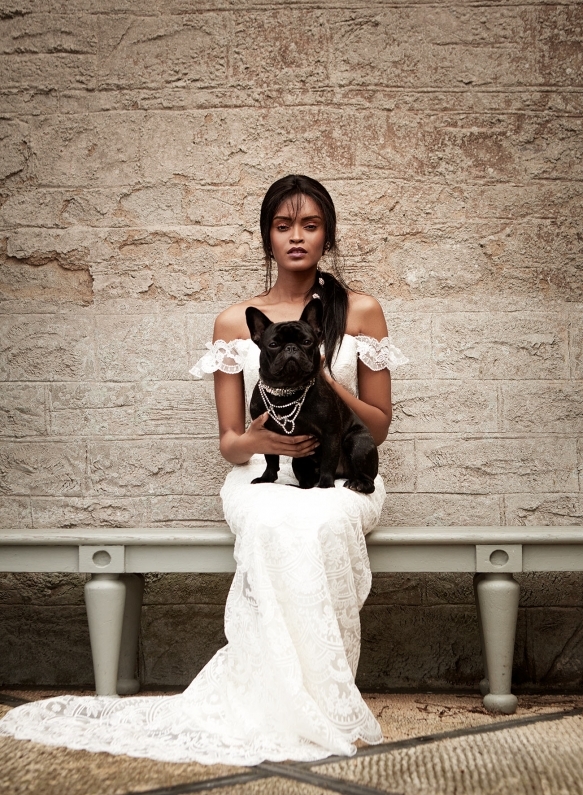 And of course, the ultimate stars of this issue are you, our amazing readers whose weddings we showcase in Got Wed. From Jen and Ross' 'Glastonbury reimagined' wedding to Aku and John's laughter-filled big day, the celebrations show the best of Devon in rustic country barns, sandy coves, grand manor houses and al fresco fields of gold.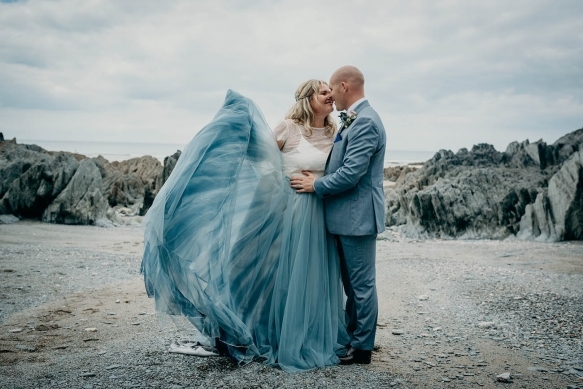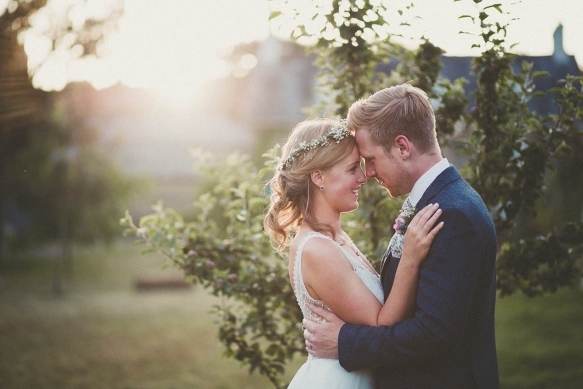 Wed is available from stockists across Devon, including WHSmith, Sainsbury's, Tesco, Martin McColl and independent newsagents. It's also available to order online.
---