---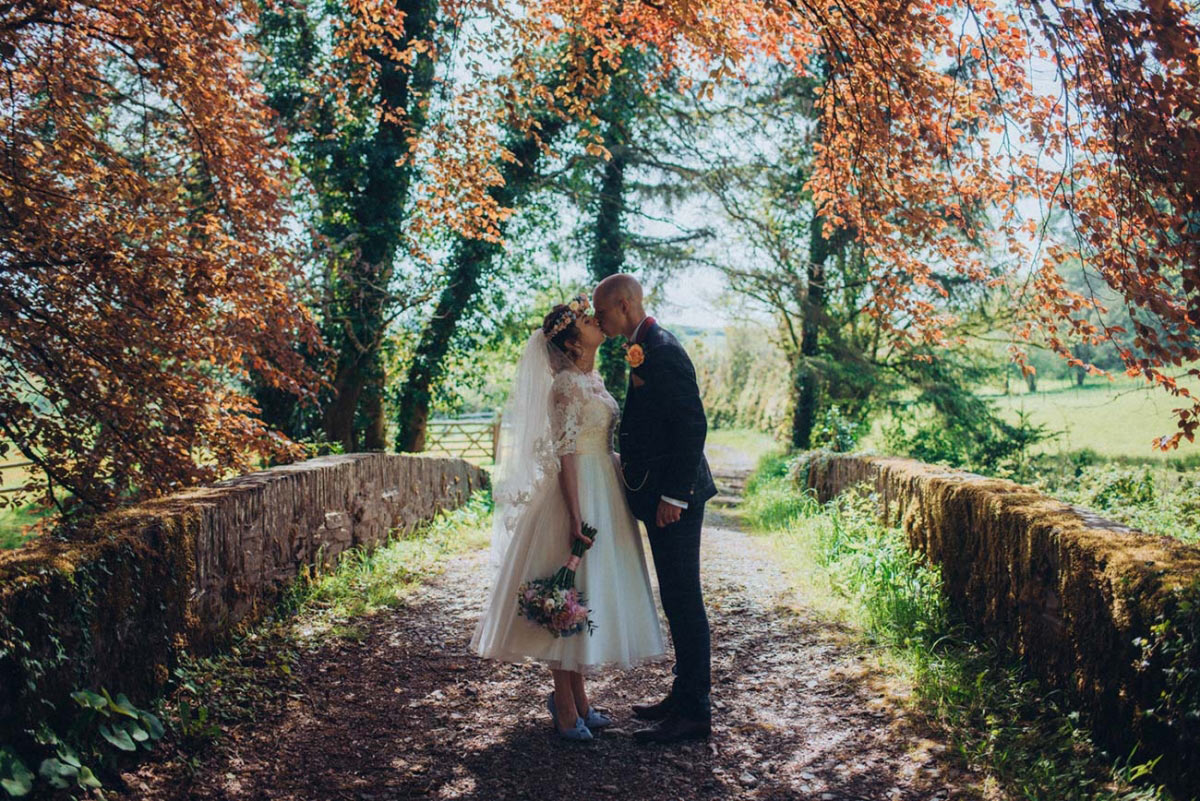 Wedding at Sandwell Manor, Devon
Garden Party
Kate and Mike's English country garden wedding in Devon
Kate and Mike met while working as physiotherapists at Derriford Hospital. "Our good friend discreetly set us up after a work party," smiles Kate. Shortly afterwards, she moved to the French Alps for a ski season while Mike decamped to Kenya to train as part of his running career. "We both left with the intention of keeping things casual while we were away but after a few months of speaking every day we soon realised it was more than that. On our return to the UK it wasn't long until we were pretty loved up!" she confesses.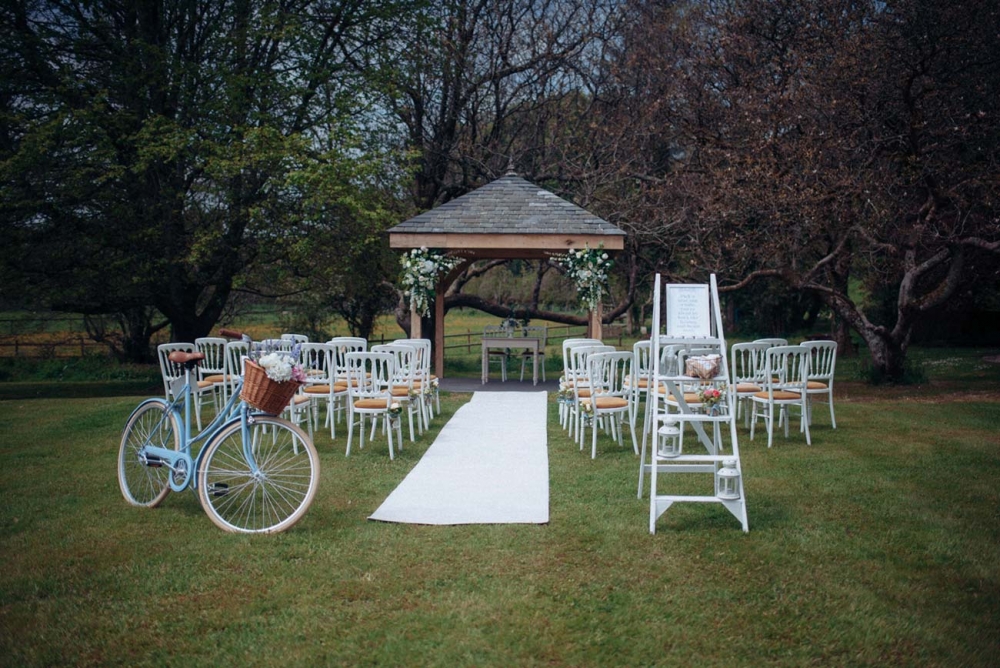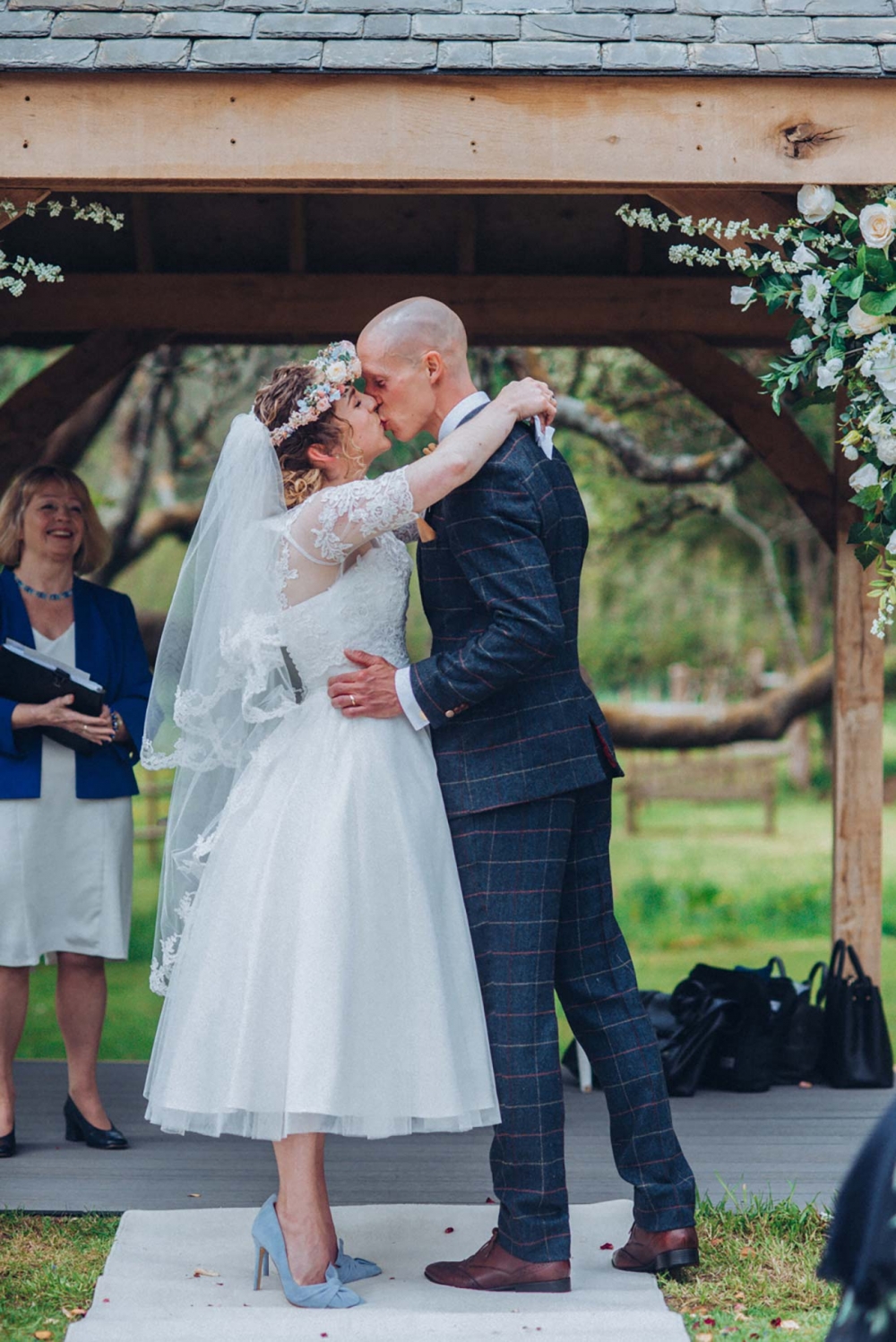 Armed with a beautiful blue sapphire, Mike dropped to one knee in the drizzle on a windy winter's morning while the couple were walking along one of their favourite spots at Jenny Cliff.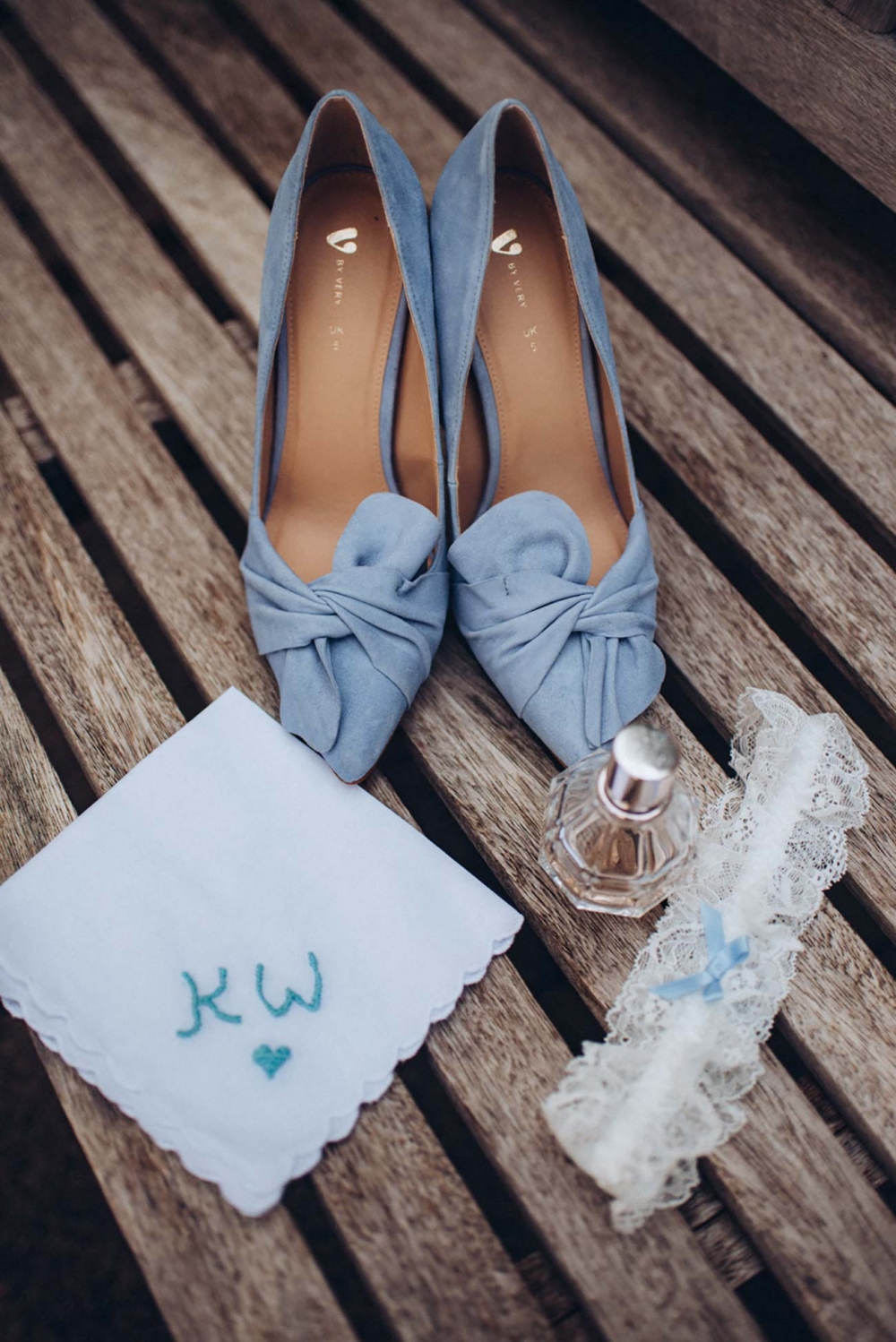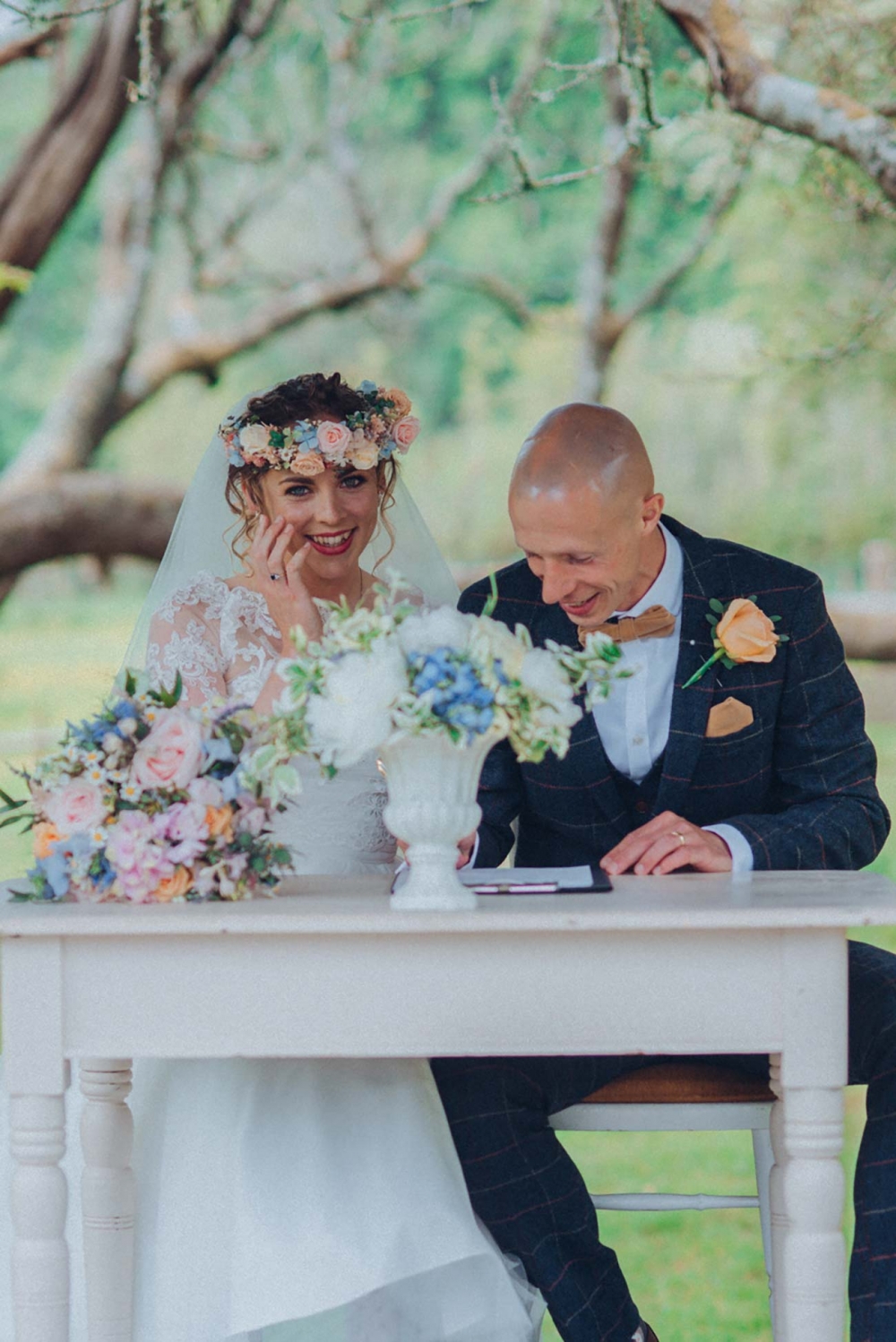 "Sandwell Manor was the first venue we visited and we loved it straight away," says Kate. "We just wanted it to feel like the best garden party ever with all our friends and family, and that is exactly what it provided."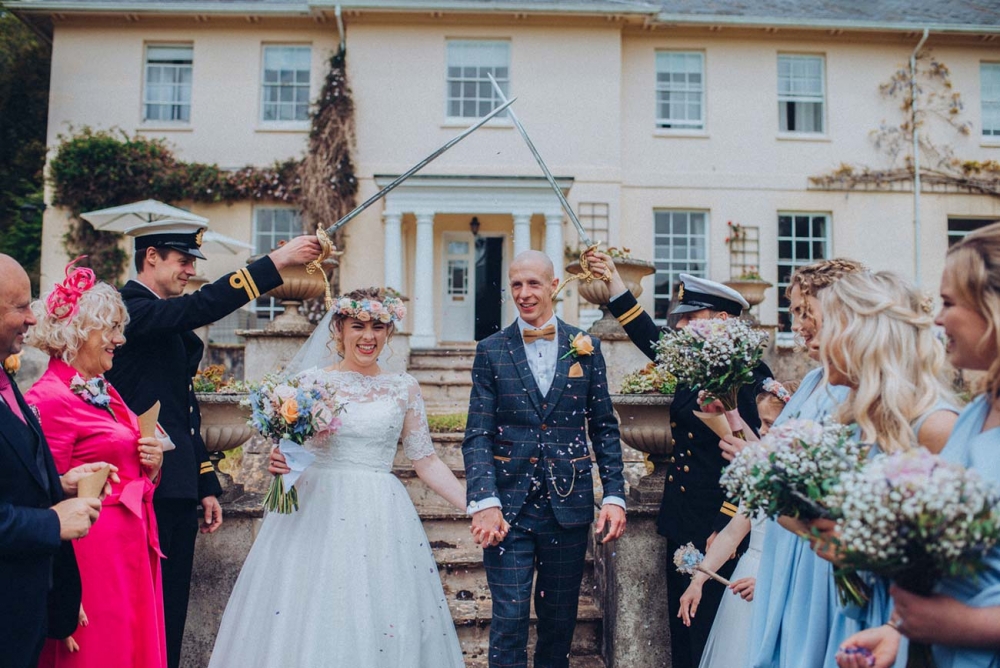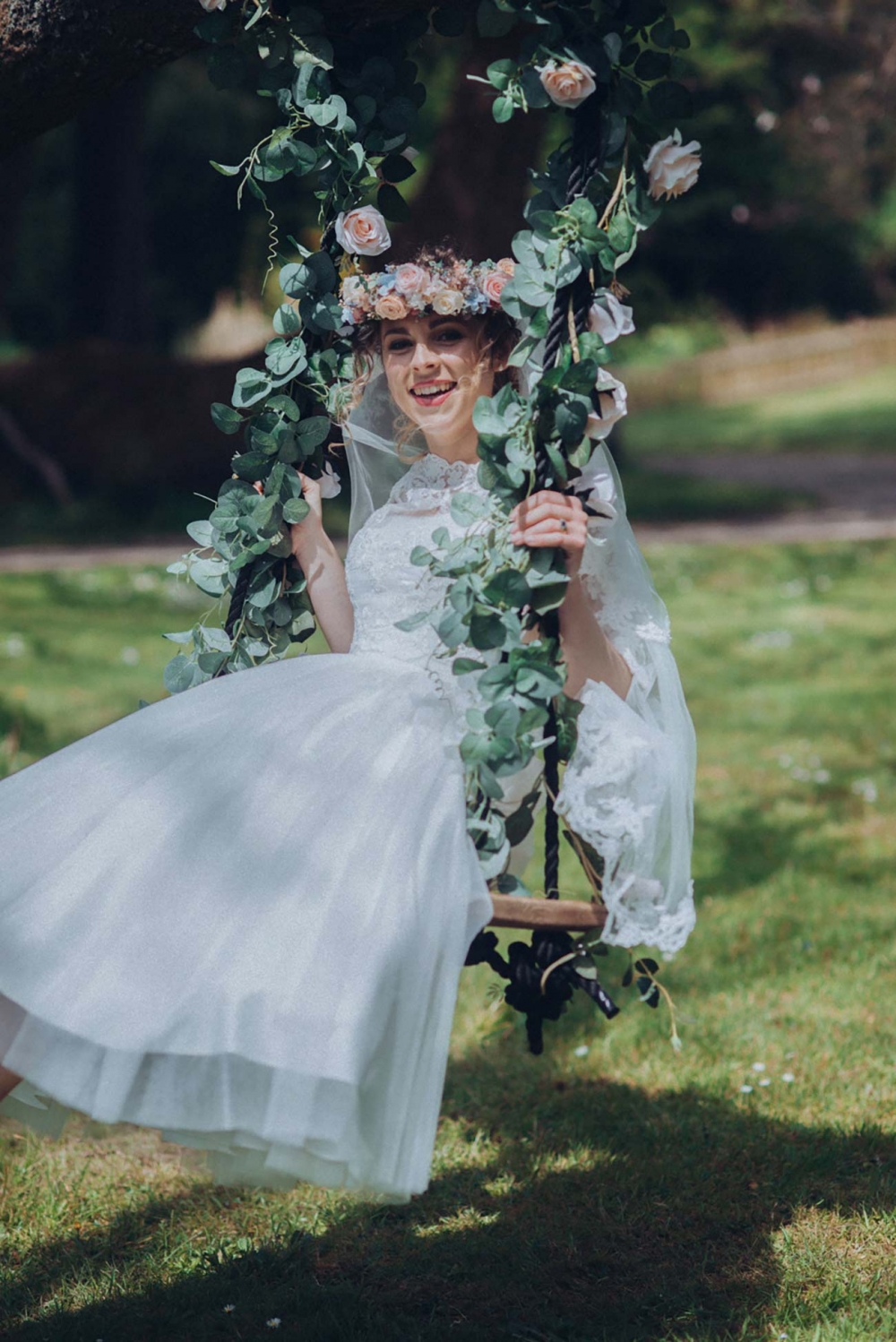 They hired the DIY venue for a week, setting everything up from scratch based on their 'English country garden' theme. "It was a mammoth task, but it was so lovely to really make it our own," explains Kate, who picked a lead tone of dusty blue that was carried in an array of details such as the bridal bouquet, bridesmaid dresses, and their self-renovated 'wedding bike'. The upcycling of the bike and other props inspired Kate to set up a new venture. "Realising the potential for waste from weddings inspired me to promote wedding recycling of high-quality items so I have been collecting and upcycling items for hire through The Reloved Wedding Company."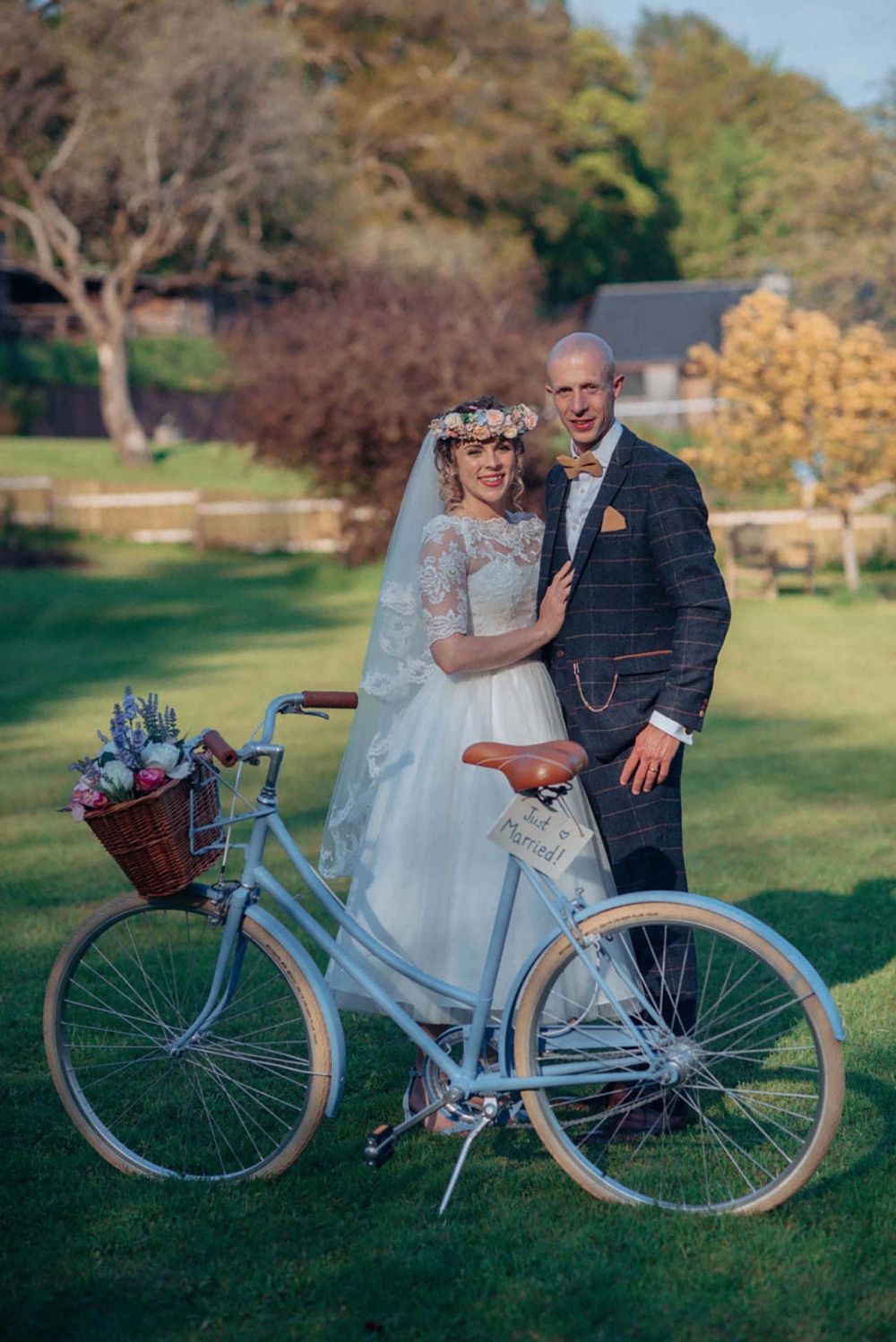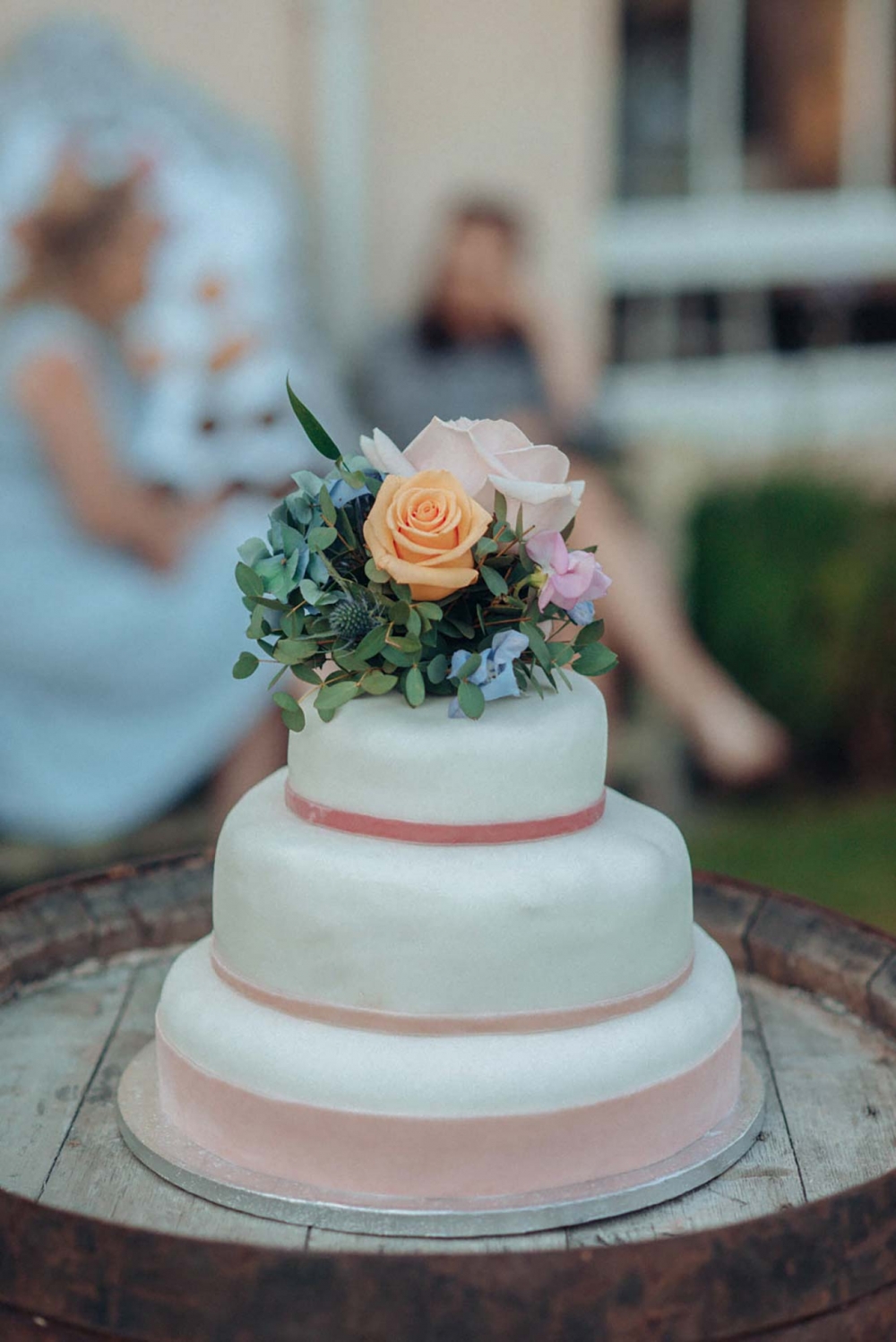 The floristry was another focal point, with Kate's fresh flower bouquet created to match her stunning preserved flower crown, while a floral gazebo and hanging wisteria added more eye-catching blooms to the scene.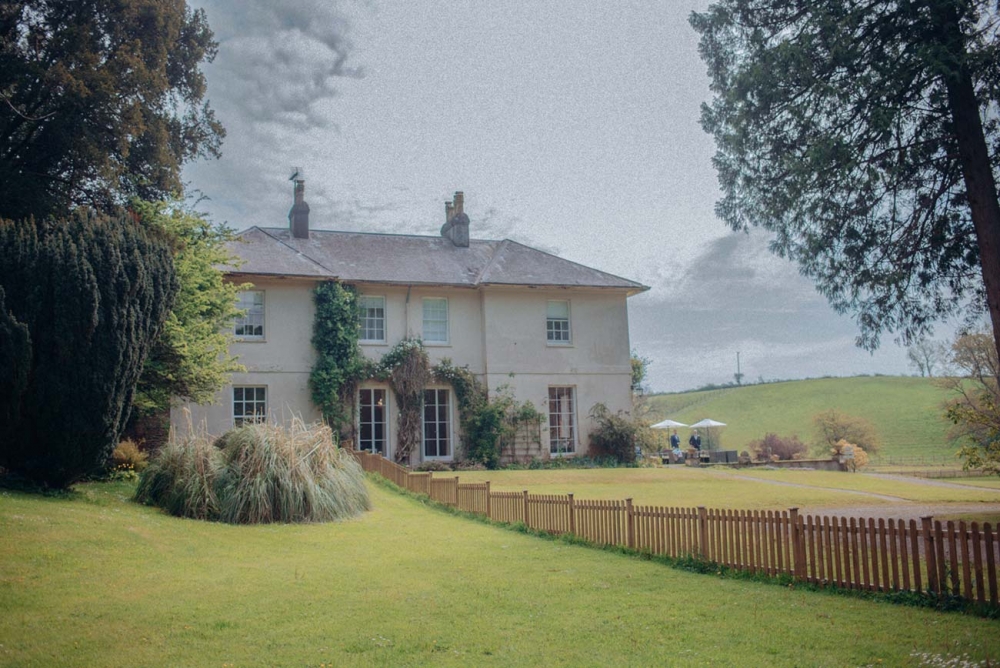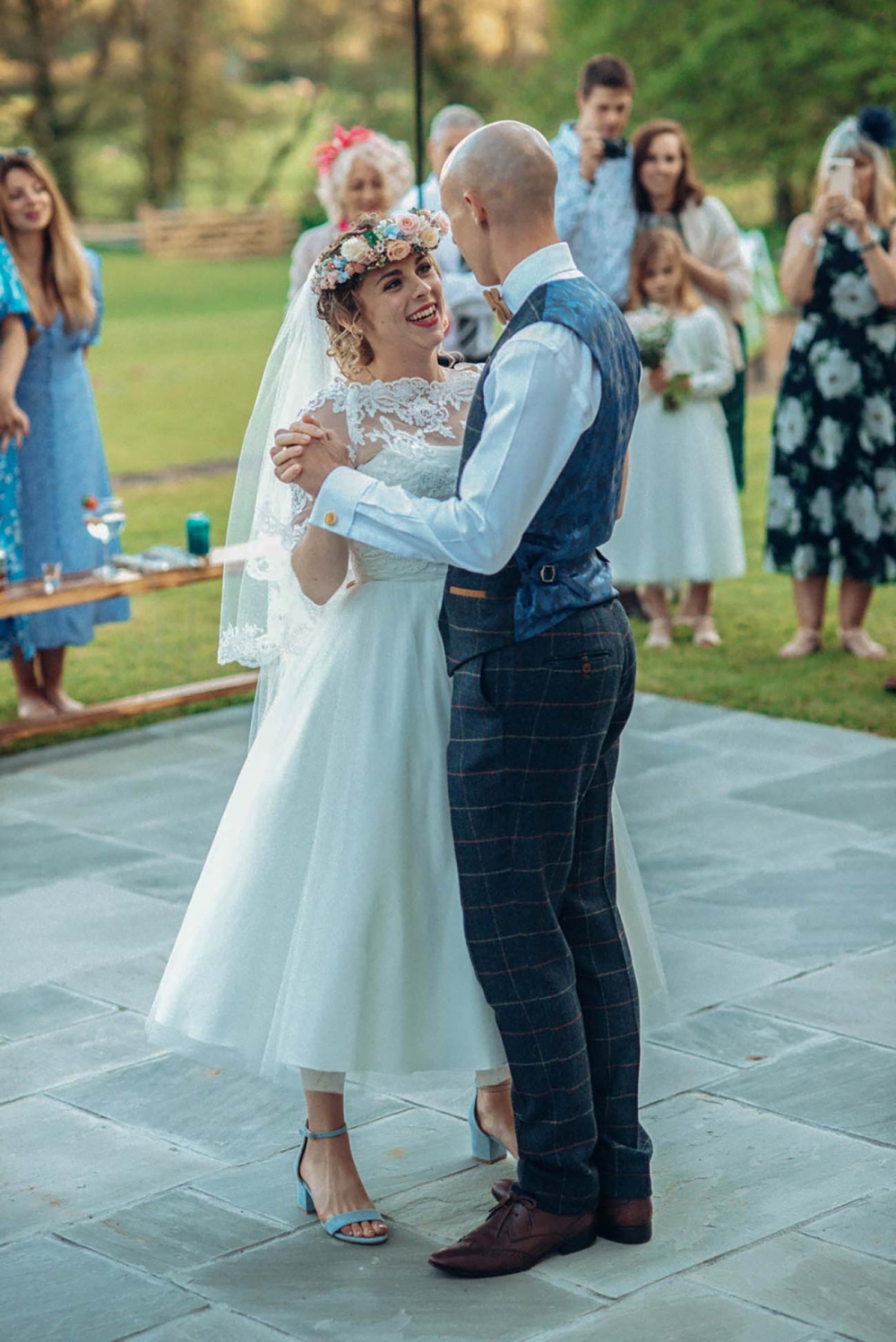 Marrying on the lawn under the gazebo, the couple then held a drinks reception at their DIY gin bar, and the wedding breakfast in the newly built pavilion. "Sixteen of us were able to stay for the weekend and make the most of the beautiful grounds which, after the year we have had, was the best way to celebrate with our families," says Kate of their wonderfully intimate day.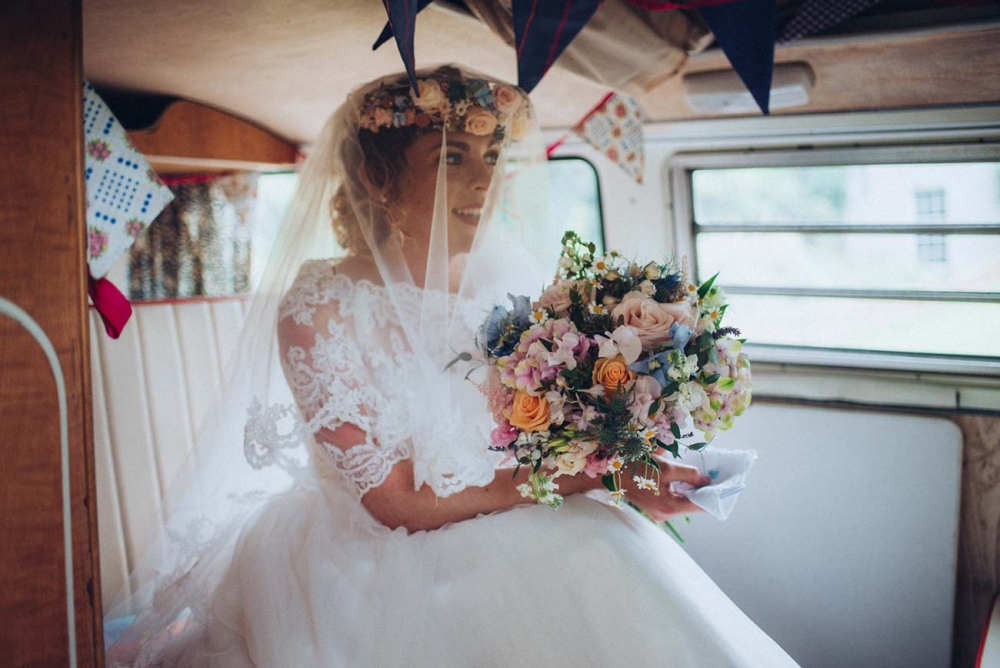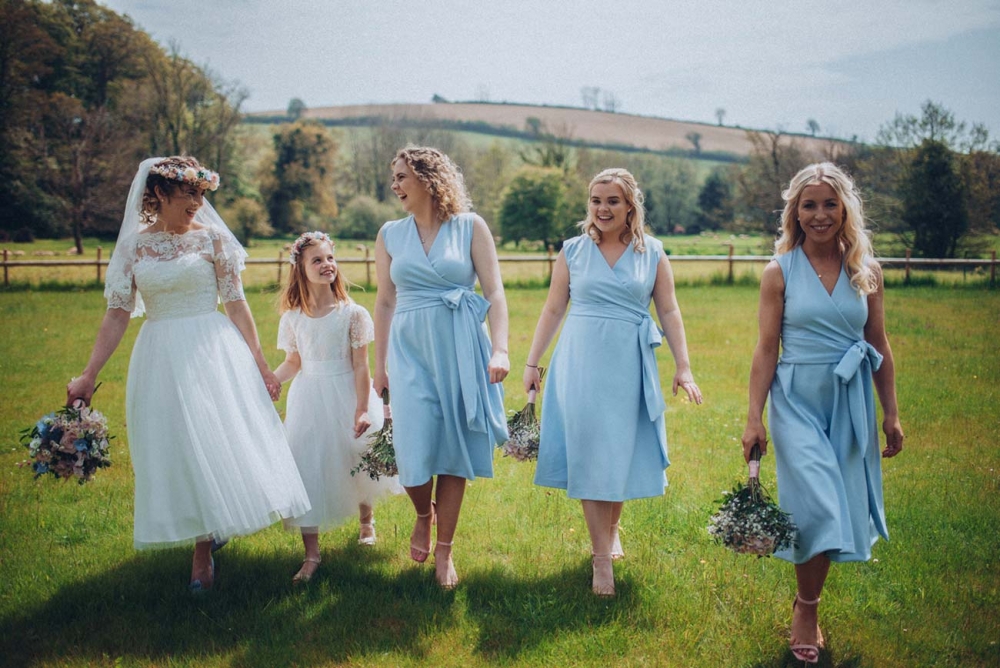 "It was the first sunny weekend in weeks so many of our guests spent the afternoon playing croquet on the lawn and sipping G&Ts in the sun," she reminisces. "I'm actually really glad we only had 30 people because we really felt we had time to chat to everyone and actually relax too!"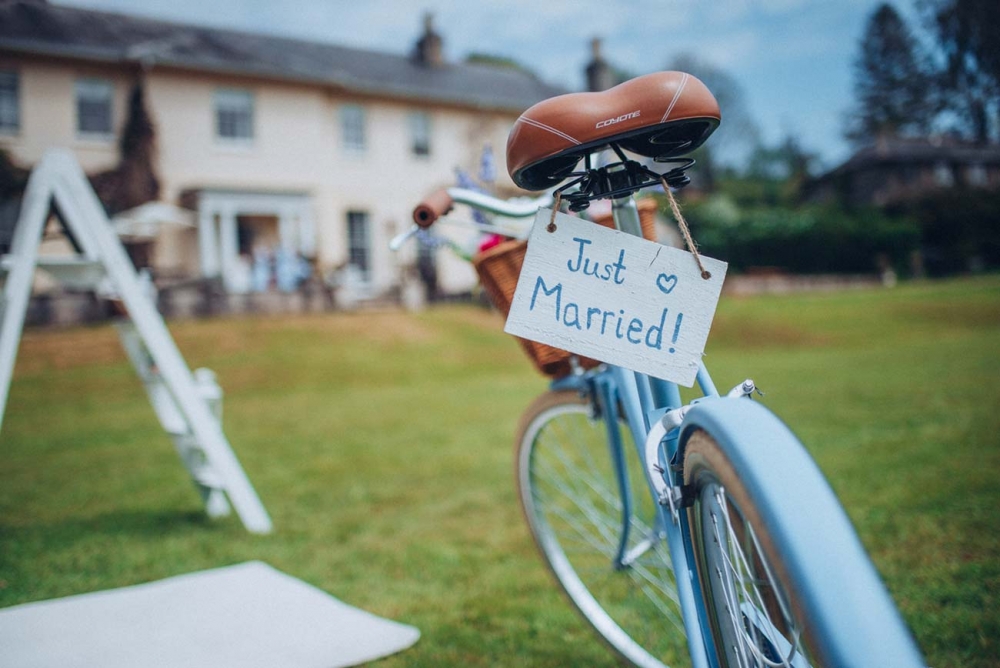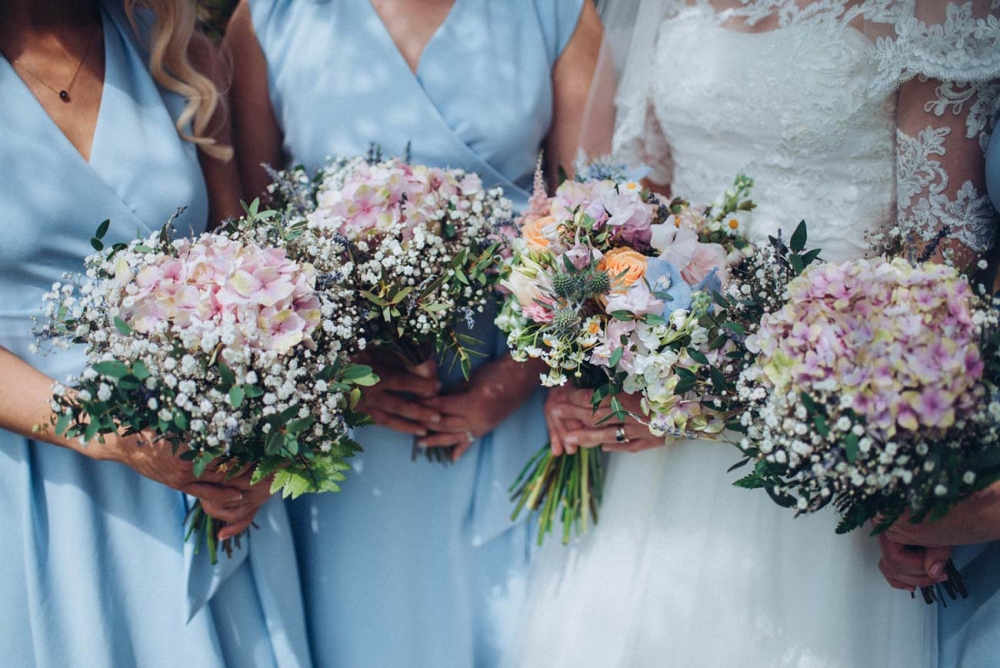 A feast of sharing platters continued the relaxed family feel, presenting guests with rounds of local, organic and seasonal food decorated with edible flowers, from pork rillette and slow-cooked Middle Eastern lamb to rhubarb and custard cheesecake.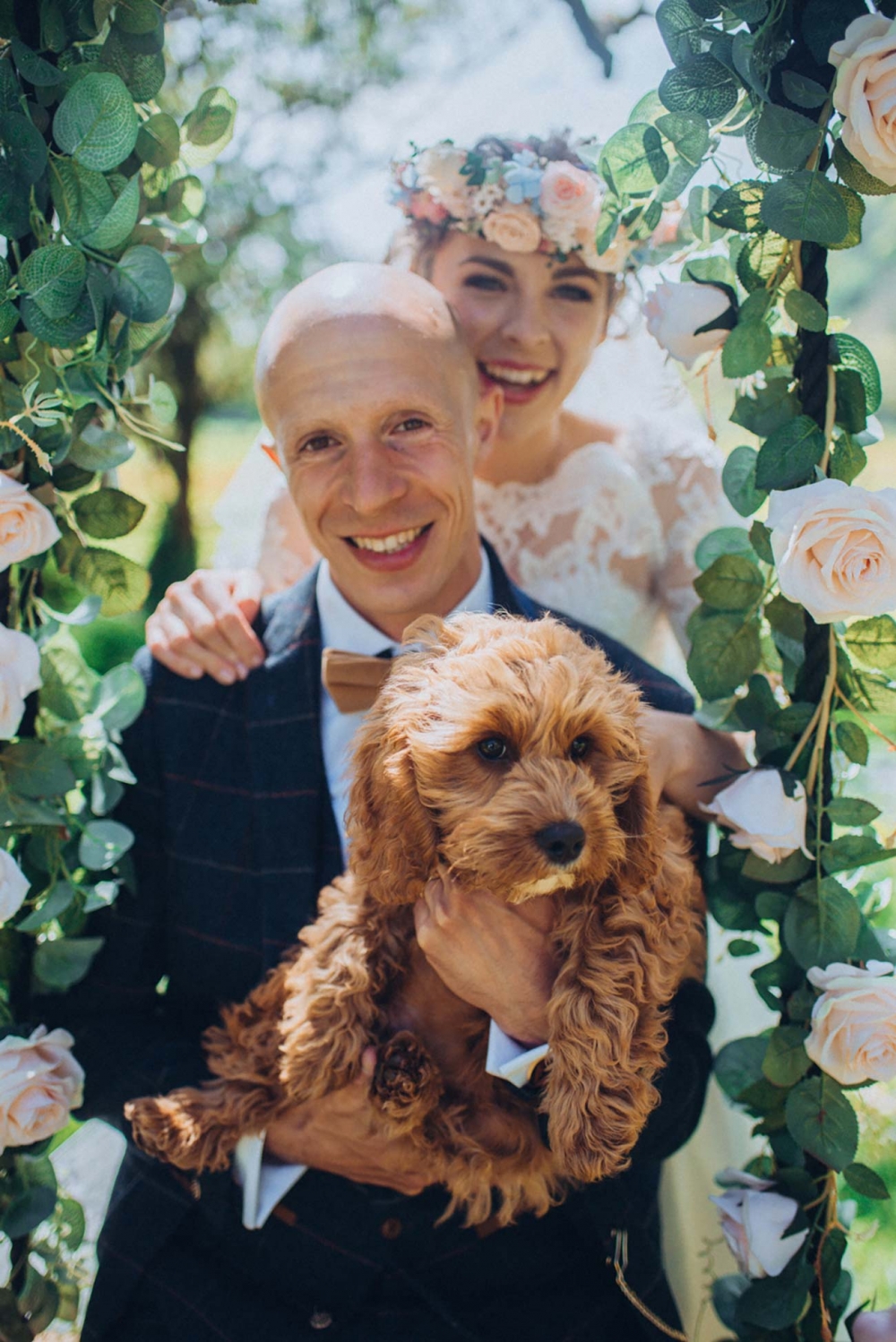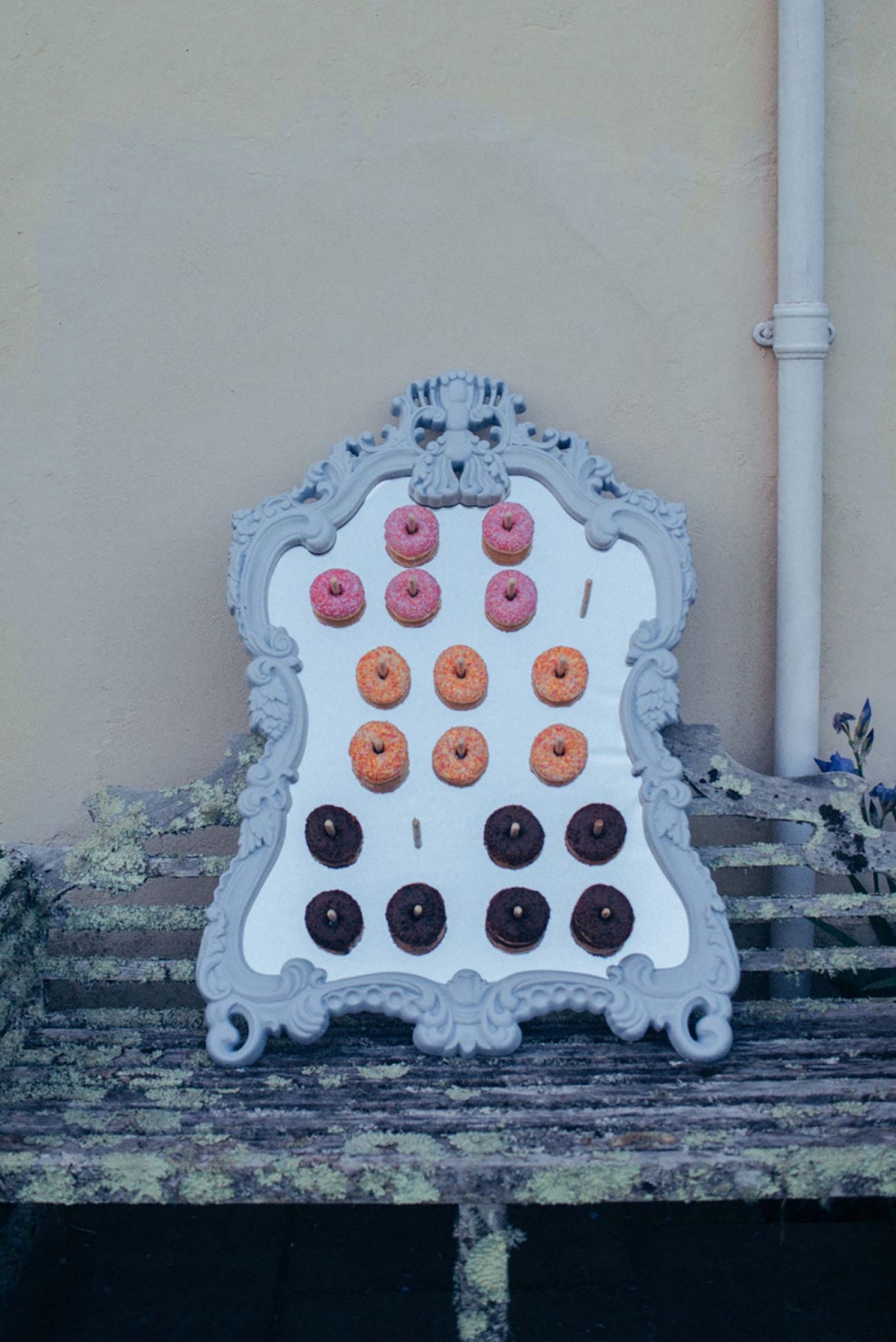 "My favourite moment of the day was during the wedding breakfast – just stopping for a moment and taking it all in," says Kate. "Feeling so grateful to be surrounded by all of the people we love, next to my new husband, eating amazing food and thinking: 'I can't believe this is my wedding!'"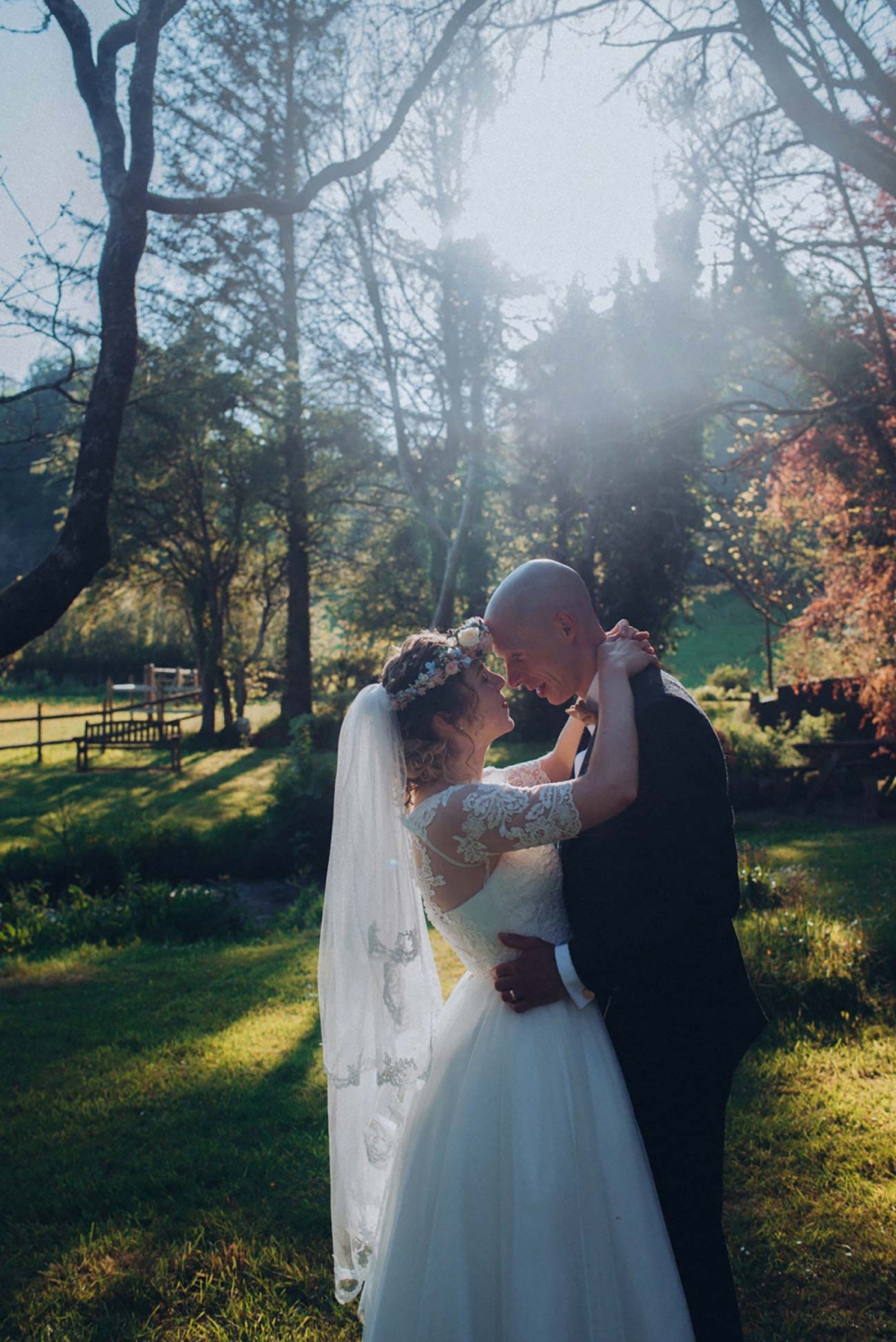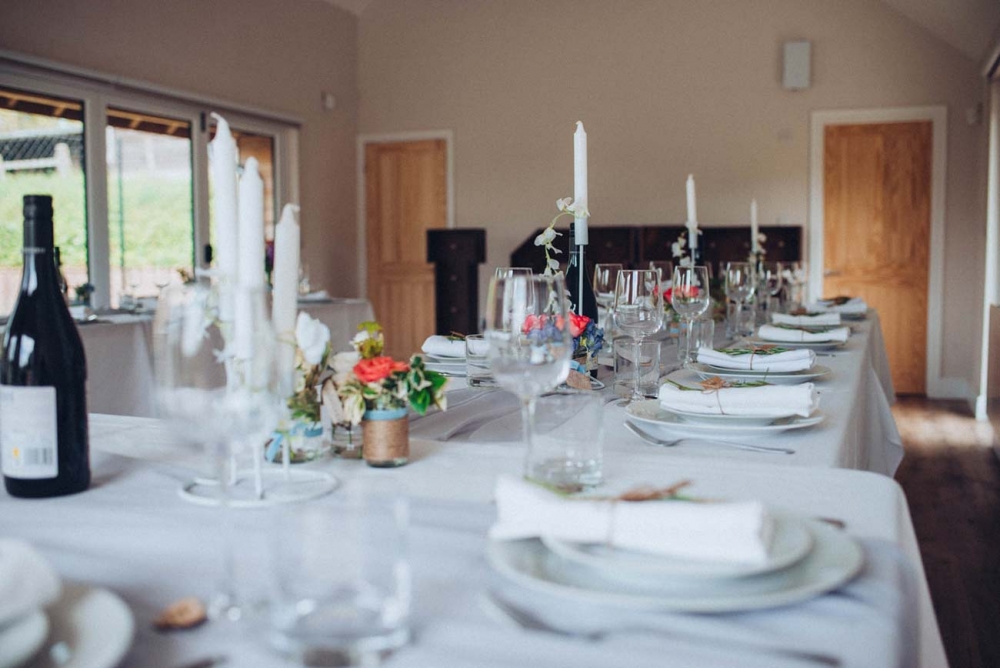 After sundown, a fairy-lit outdoor dance floor kept the party in full swing with a pre-selected playlist. The next day the newly-weds hosted another al fresco garden party for an additional 30 friends who couldn't make it to the wedding due to Covid restrictions.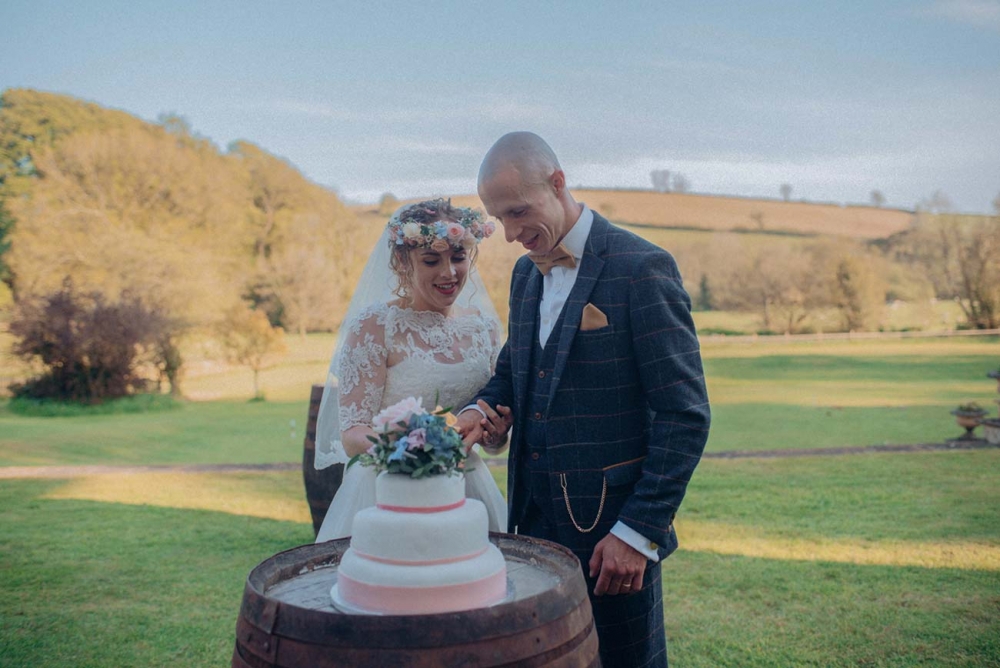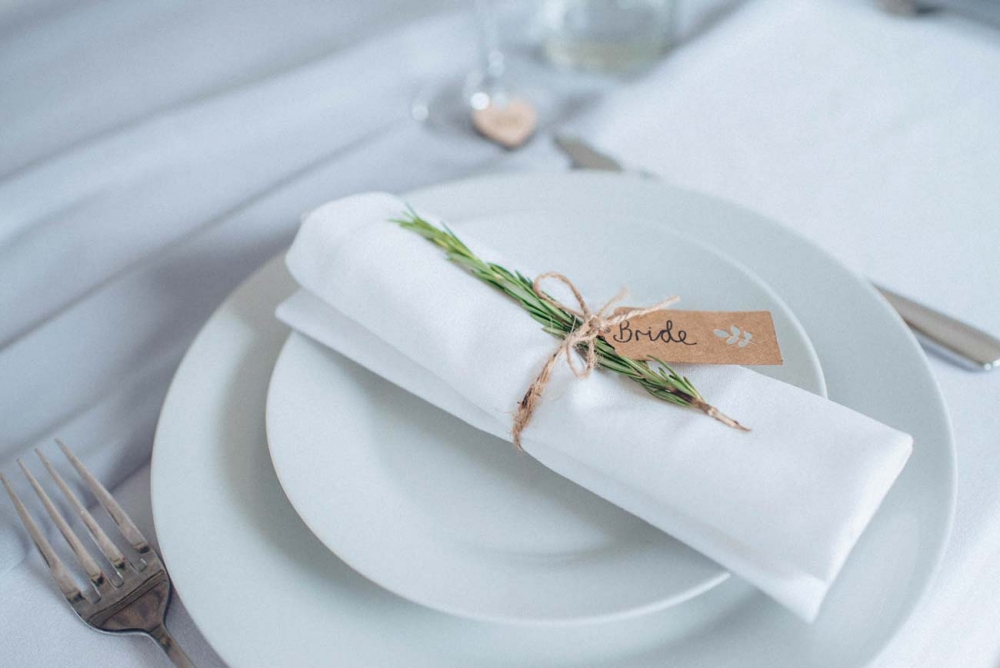 "My top tip would be don't ever lose sight of why you're doing this," says Kate. "It's so easy to get lost in the stress of the money, family politics and endless to-do lists, but as my husband frequently said to me: 'As long as you're there with me, nothing else matters.' There will always be distractions, trials and tribulations that will pose a challenge, but just remember – love really does conquer all."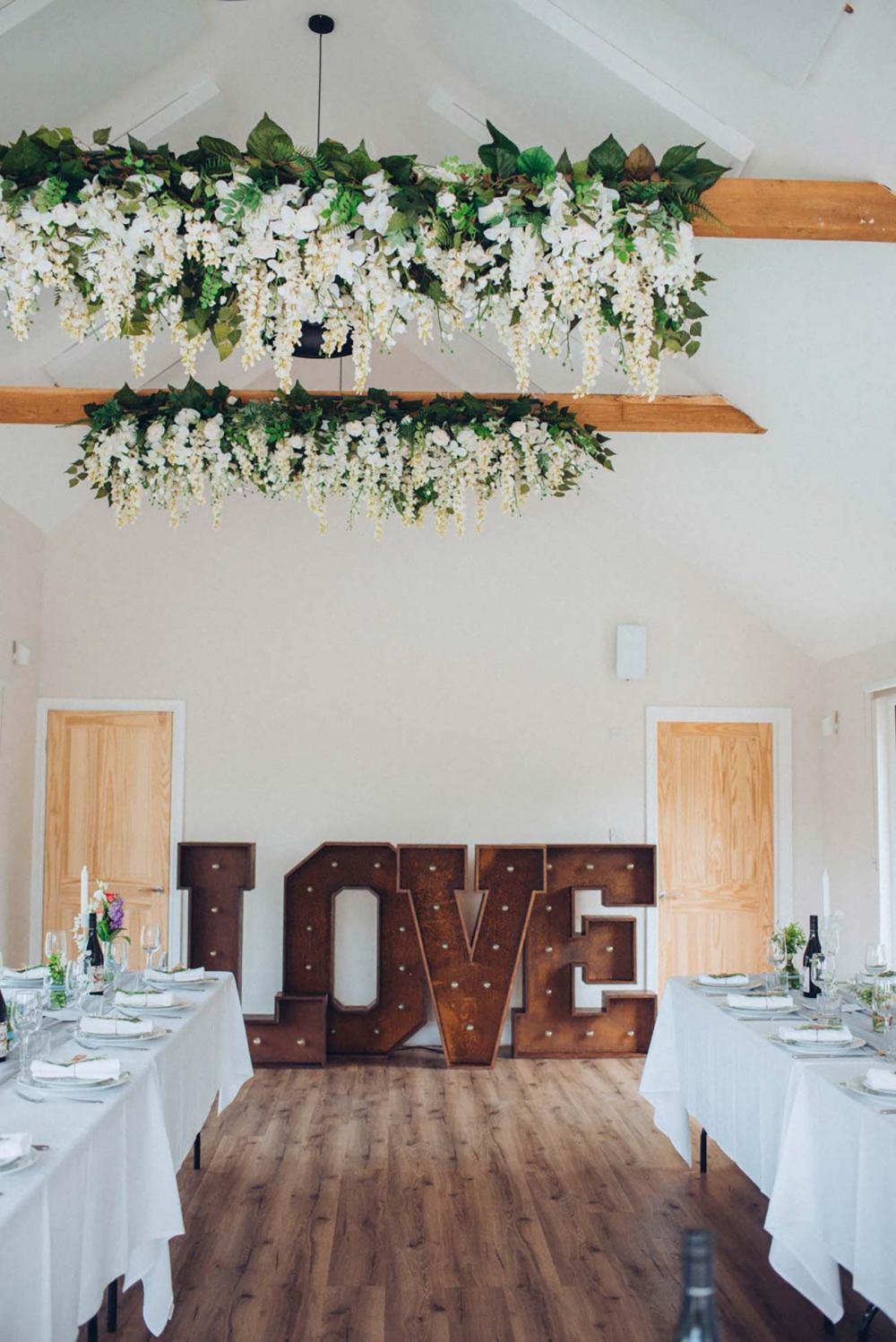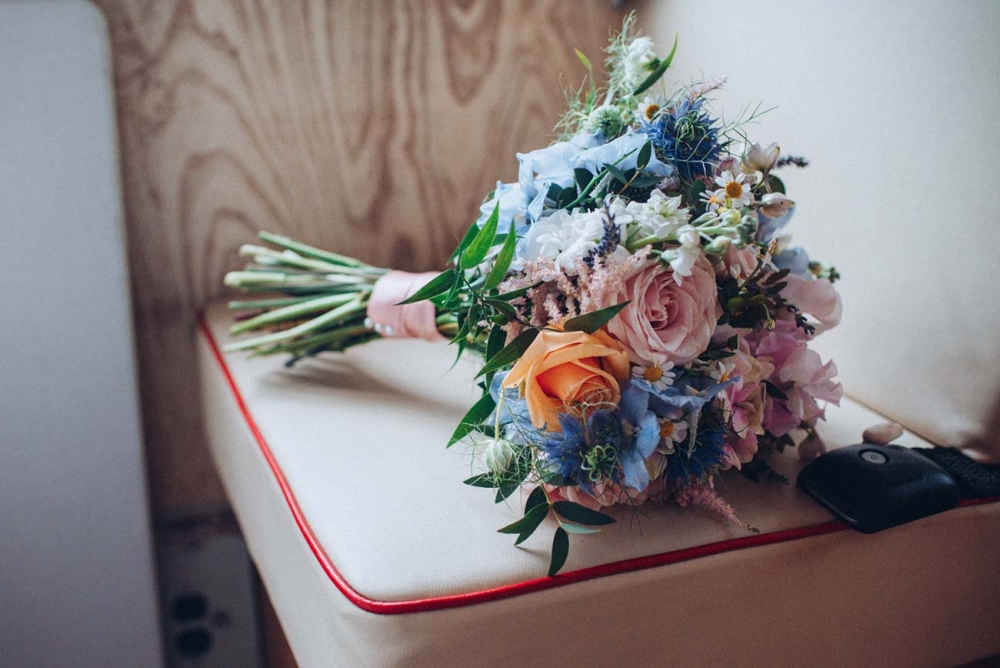 Wed

Directory

All you need from the finest wedding suppliers in Cornwall and Devon