---
Ideas for 'Something Blue'
Beautiful 'something blue' ideas
Stuck for ideas for how to incorporate your 'something blue' into your wedding day?
Our favourite ideas will inspire you, whether you want a subtle nod to the hue or an all-out bright blue!

We've all heard the rhyme 'Something old, something new, something borrowed, something blue', with many brides wanting to keep the tradition alive on their wedding day. But with the old, new and borrowed often the easiest to tick off, it can be trickier to figure out how to integrate your 'something blue' into your bridal attire.

Coloured gowns are currently making waves in bridal fashion, so if you're feeling bold enough, you could always wear a blue wedding dress. But if you'd rather opt for something more understated, here are our favourite ideas for how to bring the blue to your big day.
Pin-up girl
A pin is a cute way to incorporate your blue, but if you don't want it on show (we wouldn't advocate sticking a brooch through a delicate wedding dress!), you could attach it to a jacket or shawl you have for the evening, through the stems in your bouquet, or you could gift it to your partner to wear on the wedding day for you. You could even do what one bride, Laura, did: "I wore a small blue brooch, which belongs to my family, on my underwear!"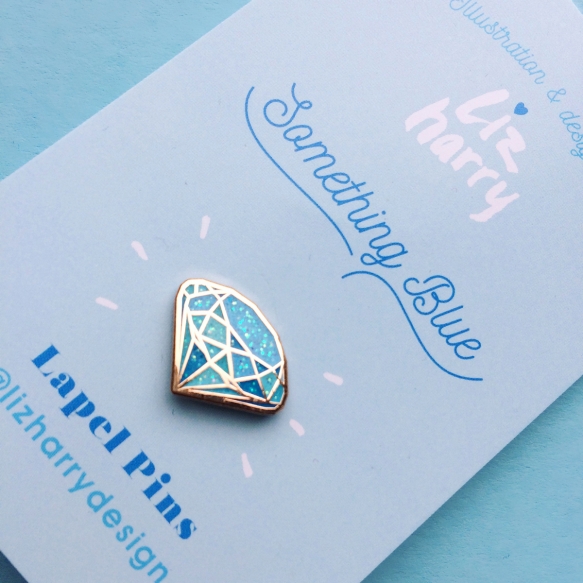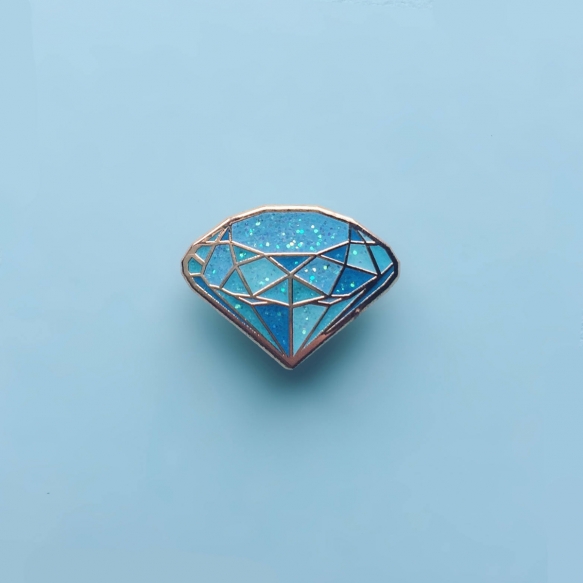 Crown and Glory

Fancy footwear
Donning a pair of blue shoes is a popular choice, and if you don't want a pop of colour, there are ways around it. Choose a powder blue pair, a shoe with a blue trim or even hunt around for a pair with blue insoles. "I wore blue polka dot shoes," says Lily. "My husband saw them in a shop window in Rome where we got engaged and said 'You have to get married in those!'" Alternatively, opt for a pair of stunners from Charlotte Mills (
charlottemills.com
). With a whole range of swoon-worthy shoes, each pair has blue stitching inside (and they've even figured out how to tick off your old, new and borrowed by buying a pair of shoes too!).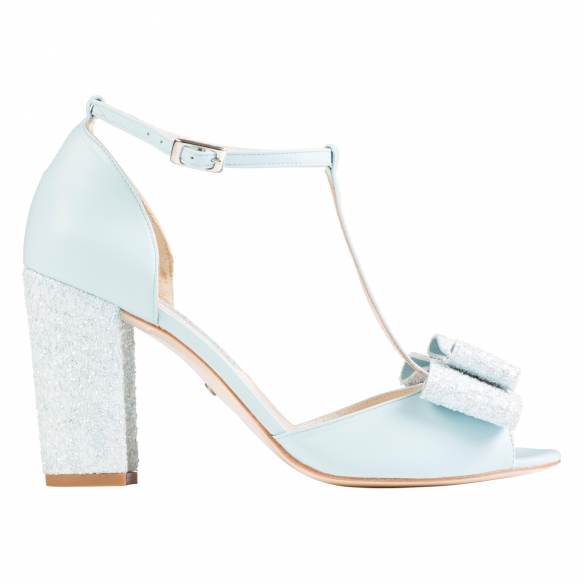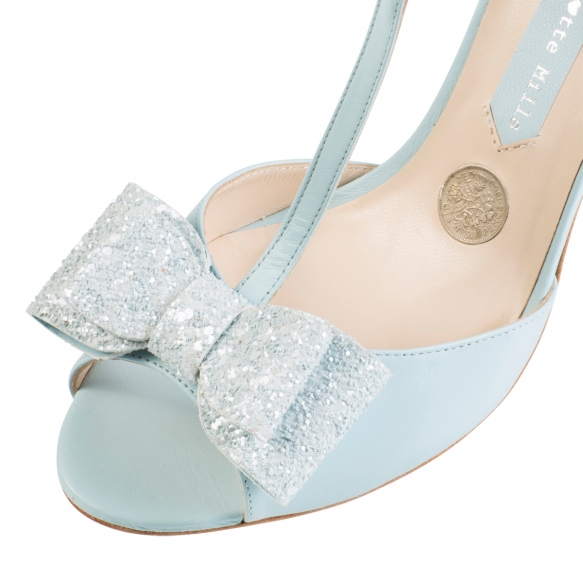 Charlotte Mills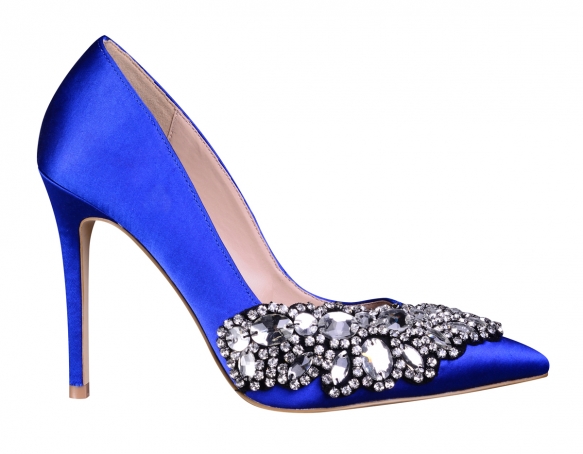 Miss Selfridge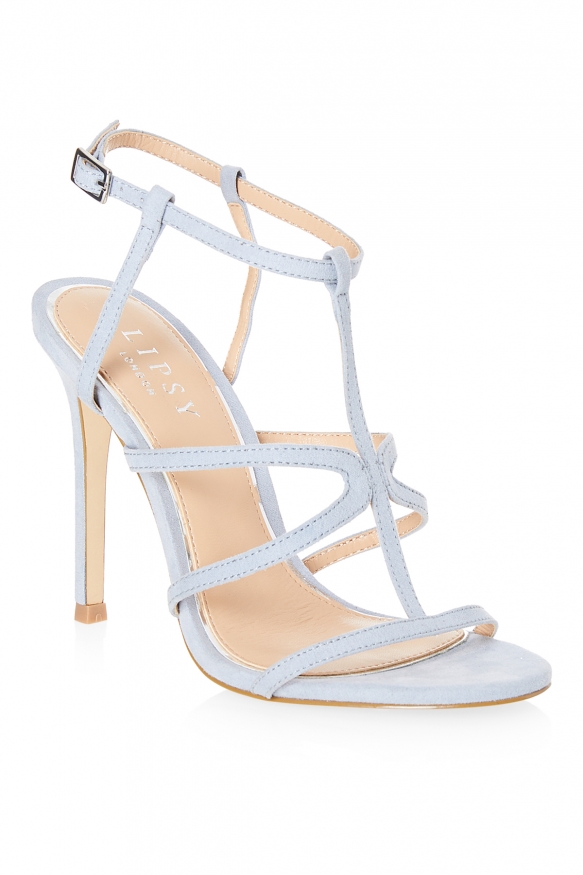 Lipsy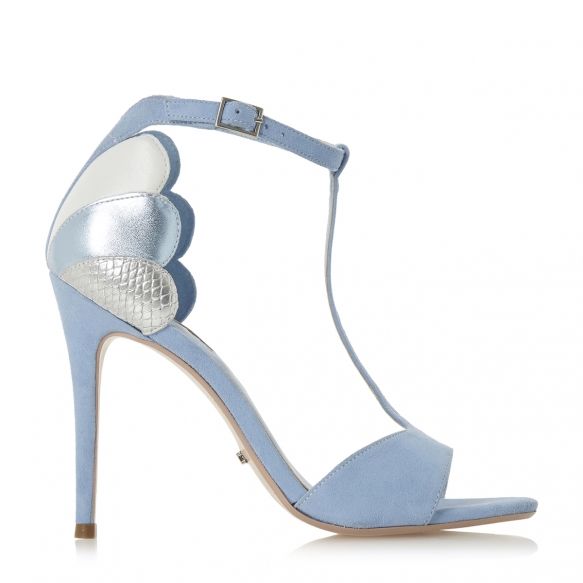 Dune London

What lies beneath
A favourite of those seeking a subtle nod to tradition, blue underwear has long been a good choice. "I wore turquoise lacy Frenchies!" says Charlotte. This really works best for those with a layered dress, or one with a thicker lining; otherwise you're better off sticking to nude or white underwear (depending on the colour of your gown). Remember to take your chosen underwear along to any dress fittings you have, so you can check it's not visible (and that it's comfortable!).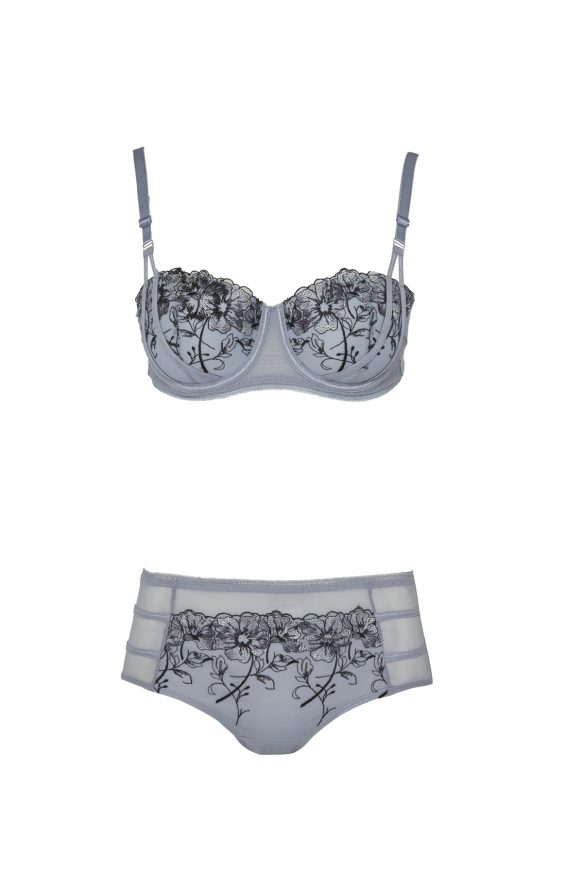 George at ASDA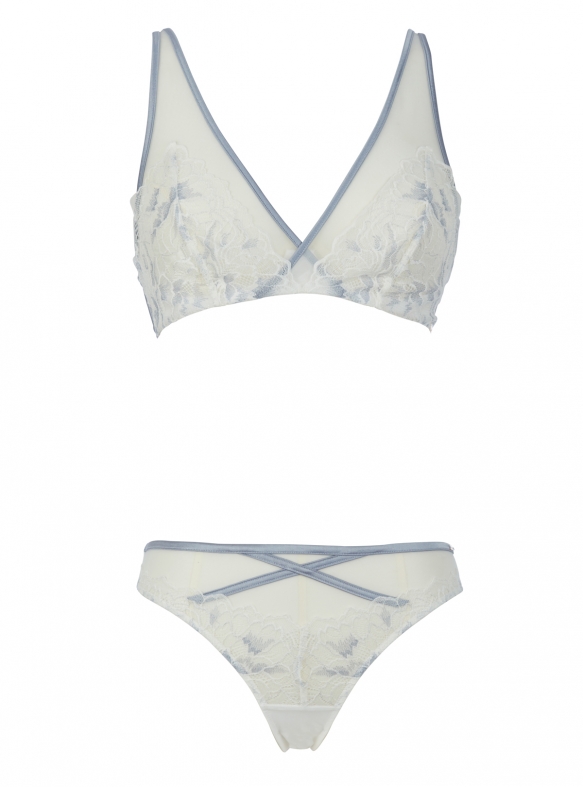 Boux Avenue

Stick it to 'em
If you're getting married in a church, or will be required to kneel at some point in your ceremony, a really cute and simple trick is to wear shoe stickers on the soles of your shoes. "I made a tiny sparkly heart to stick on the sole of my shoe," says Flick. If you're wearing heels, you can put them far back on the shoe (towards the heel, rather than the toe) so you don't tread on them. While you can get pretty much anything made into stickers, a popular choice is one that says 'I do' in blue gems!
Accessorise in style
Accessories are a sure-fire way to incorporate colour into your attire, and how bright or bold you make them is up to you. Whether you go for a bling cocktail ring, a subtle stud earring or delicate bracelet, you can match it to your look without too much fuss. "I make jewellery and made my own simple anklet to sit just above my shoes," reveals Sadie. If you want something very special, sapphires are gorgeous gems, or you can wear opals or blue topaz in a ring or necklace.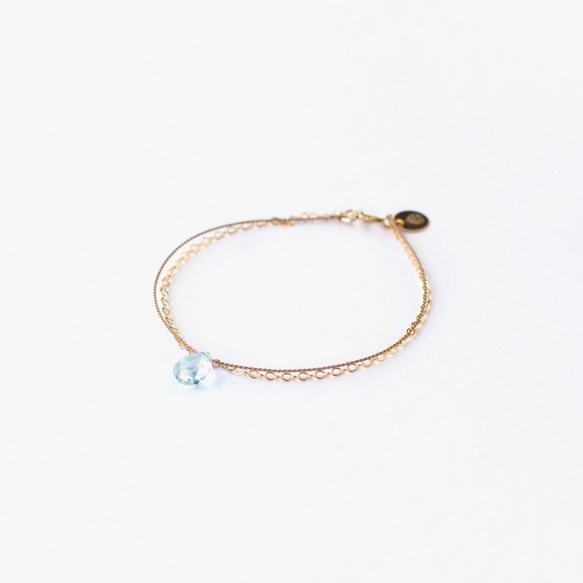 Wanderlust Life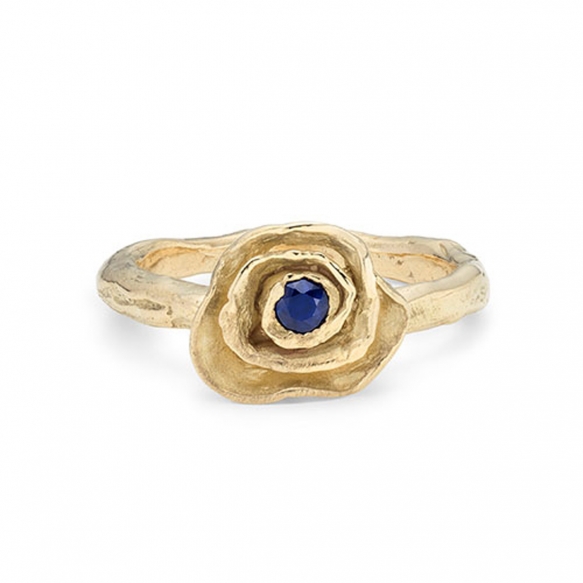 Emily Nixon
Mirri Damer

Get ahead of the game
Adding some shades of blue into your hairstyle is an effective way of working the tradition into your look without it being too overpowering. This can be as simple as a bejewelled hairpin or a vine with blue gemstones that weaves its way through your 'do - or as outstanding as a blue flower crown. We've even seen brides who've dip-dyed the ends of their hair blue. Now that's a statement!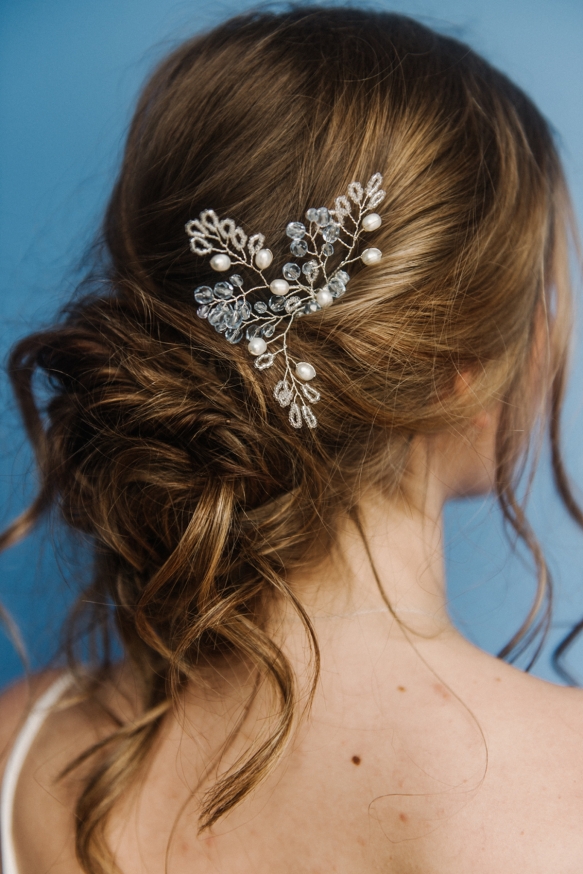 Holly Young Millinery (Olivia Bossett)

Making memories
Missing people close to you who have passed away can be especially hard on a wedding day. A cherished way to have them with you is to incorporate an item of their jewellery or clothing into your day. "My granddad passed away a few years ago, so I asked my seamstress to make a little heart out of one of his old blue shirts and sew it into my dress," reveals Hannah. Others opt for family jewellery. "I wore my great-grandmother's pearls, which had a blue stone in the clasp," reveals Lisa, and Matilda wore her grandmother's engagement ring, which had also been worn by Matilda's sister and mother on their wedding days. This is a really special way to honour someone important in your life, as well as ticking off the 'something borrowed' element too.
The great unveiling
While traditionally white or ivory, veils can be a great way to introduce a little colour into your bridal ensemble. In the past few years we've seen everything from ombre veils to ones with pom-poms, glitter and flowers woven through. Crown and Glory (
crownandglory.co.uk
) stock lots of colour-sassy veils, so if you're after something less traditional for your nod to blue, you should be able to find it!
Say it with sunnies
OK, so this might not be the perfect solution for those cosy indoor festive weddings (although the south-west does get some cracking midwinter sunny days!), but a pair of blue sunglasses definitely brings the fun factor as well as ticking off your 'something blue'. And if you're still in doubt, remember Tiffany & Co. (
tiffany.co.uk
) has a range of sunglasses now, and all pairs come with a nod to its trademark blue branding. So even if you don't get to wear the jewellery, you can still thank Tiffany & Co. for your something blue.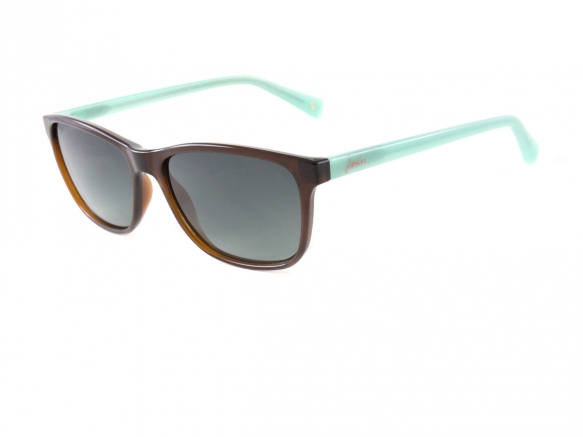 Joules at Vision Express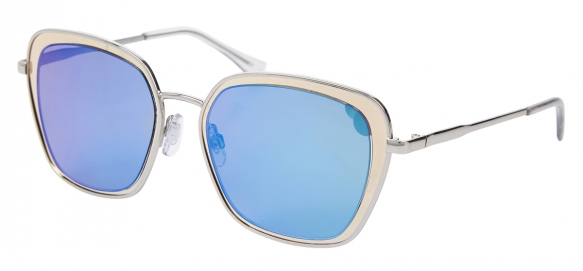 Red Herring at Debenhams

Makes scents
If you don't want to add any colour to your outfit, or none of the above ideas are quite right for you, how about perfume? Choose from a scent such as Elizabeth Arden Blue Grass, Ralph Lauren Blue for Women or Wild Bluebell by Jo Malone - and, hey presto, you're 'wearing' something blue on your wedding day! "I wore Dolce & Gabbana Light Blue," says Becky. "It's my favourite perfume, and the first bottle my now-husband ever bought me when we got together." Sentimental and sweet-smelling... Genius!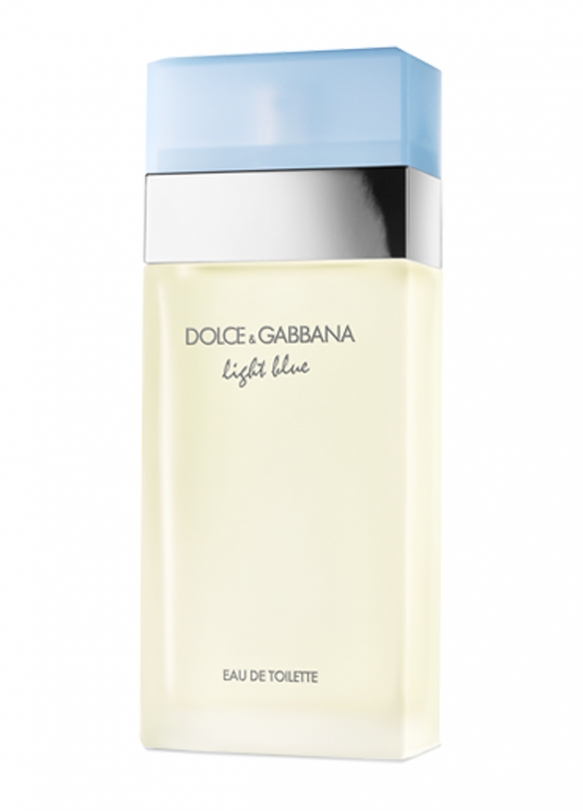 words Lucy Higgins
Copyright Wed magazine 2018

Wed

Directory

All you need from the finest wedding suppliers in Cornwall and Devon