---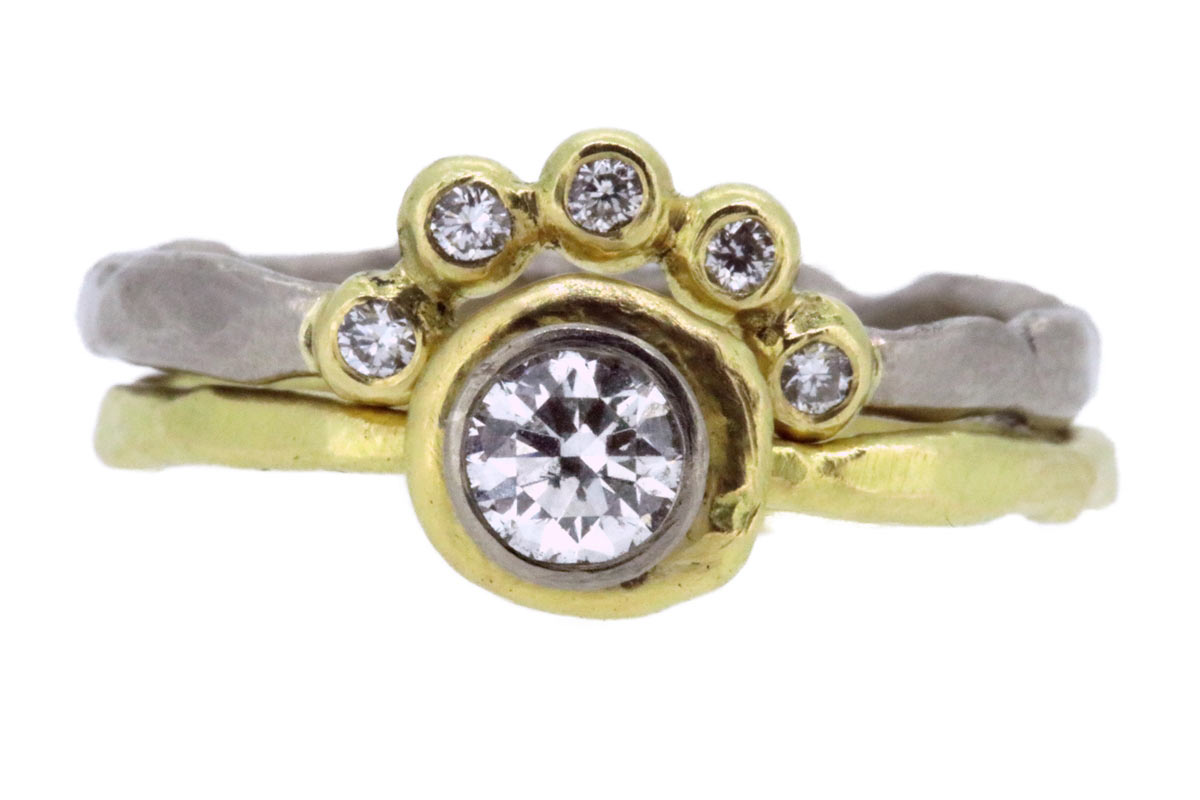 Devon Wedding Makers - Made in Devon
Devon designers for your W-day look
Seeking a Devon-made bridal look? From gowns to crowns, these local designers will ensure you're best dressed in a divine Devon design
KATE WALKER BRIDAL
Kate Walker's long-held passion for bridal wear is evident in her elegant and timeless gowns, each exquisitely handcrafted to be perfectly 'you'. Renowned for her form-fitting silhouettes, the designer's gowns have a focus on comfort as well as perfect-quality fabric to ensure they suit each individual body shape.
"I love clean lines, clever pattern cutting and beautiful silhouettes that flatter the female form elegantly," says Kate, who designed and crafted bridal wear for 15 years before opening her own boutique in Honiton. As well as showcasing her own designs, the Kate Walker Bridal boutique also stocks classically romantic gowns from Freda Bennet and a collection of bridal accessories from the likes of Miranda Templeton, Joyce Jackson, Starlet Jewellery and Rainbow Club.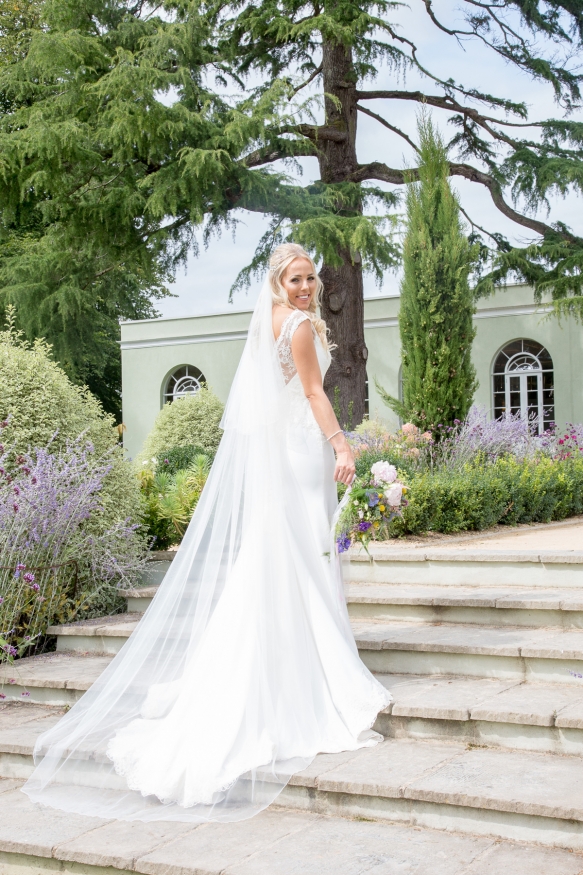 Kelly Weech Photography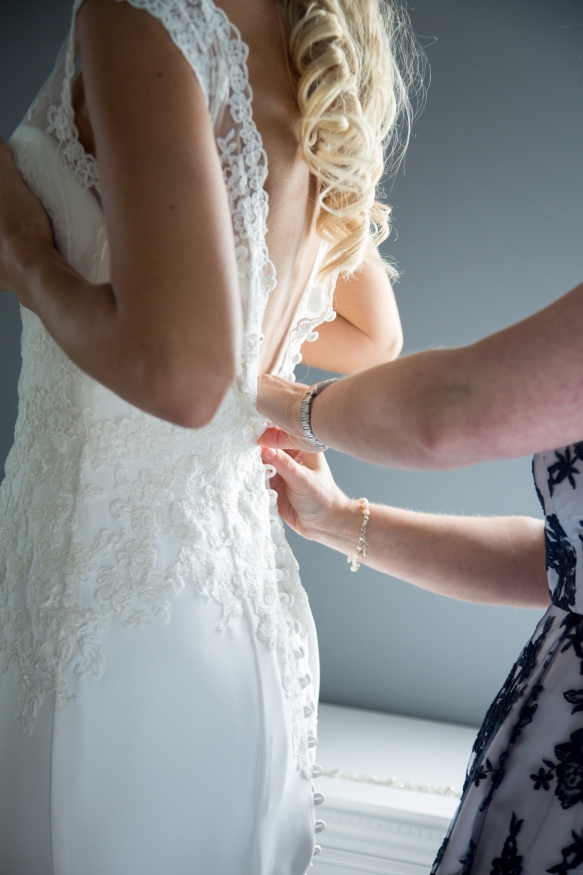 Kelly Weech Photography

ERIN COX
Citing her Devon home as her key source of inspiration, the landscape and weather of the county feeds Erin Cox's creative spirit when it comes to designing her jewellery. The great outdoors is evident in the textures and colours of the beautiful rings, bracelets, necklaces and earrings in her Erin Cox Jewellery collection, as well as her new Molten Wedding Ring Company, a wedding ring collection that boasts eight styles named after rivers in the south-west. With each piece entirely designed, made and finished by hand, there's great scope for personalization, meaning you can add a sentimental date or message to your wedding jewellery. Working predominantly in fair trade gold and platinum, with a range of ethically sourced gemstones, there is also the possibility of remodelling sentimental gold and gemstones to create a new chapter in your family's jewellery history. Find out more about the Exeter-based jewellery guru
here
.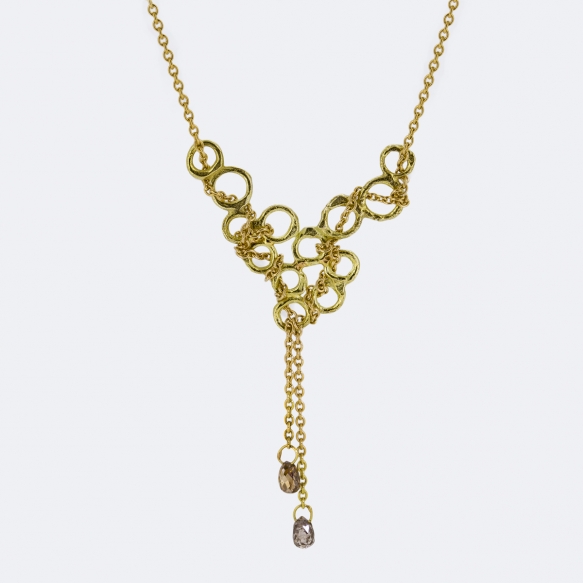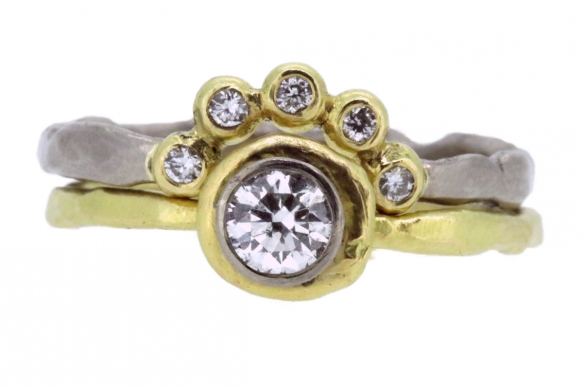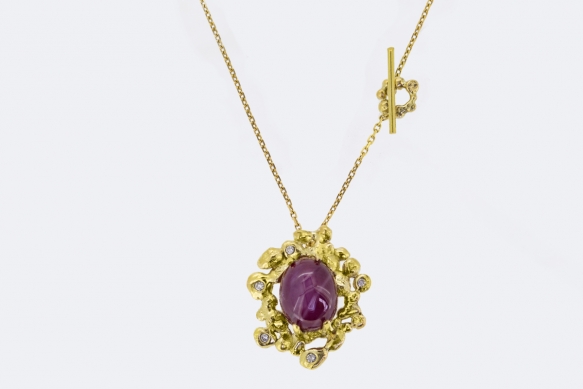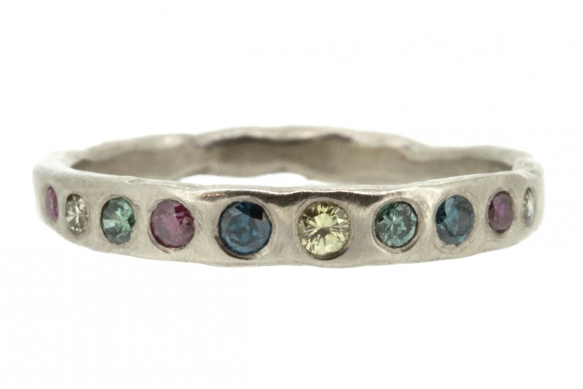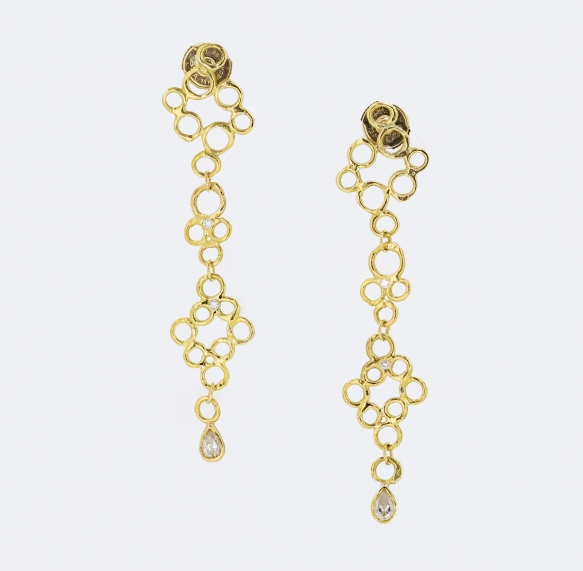 ELEANOR RAFFERTY
Exclusive to The Ivory Secret in Crediton, Eleanor Rafferty's couture bridal collection is made by the boutique's owners, mother and daughter team Eleanor and Liz. One of the draws of the bespoke service is that brides have the option of choosing an exact replica of a design in the ready-to-wear collection or using one of the dresses as inspiration for their dream wedding gown. There's also the option of having a completely bespoke gown made.
With romantic and dreamlike silhouettes ranging from structured corsets to bohemian styles, the Eleanor Rafferty collection combines luxurious silks with delicate, feminine and intricate embellishment in soft pastel hues, all with exquisite execution, cut and finish. "We offer a bespoke service and encourage brides to express their creative side and work with us to design their very own exclusive wedding dress," says Eleanor.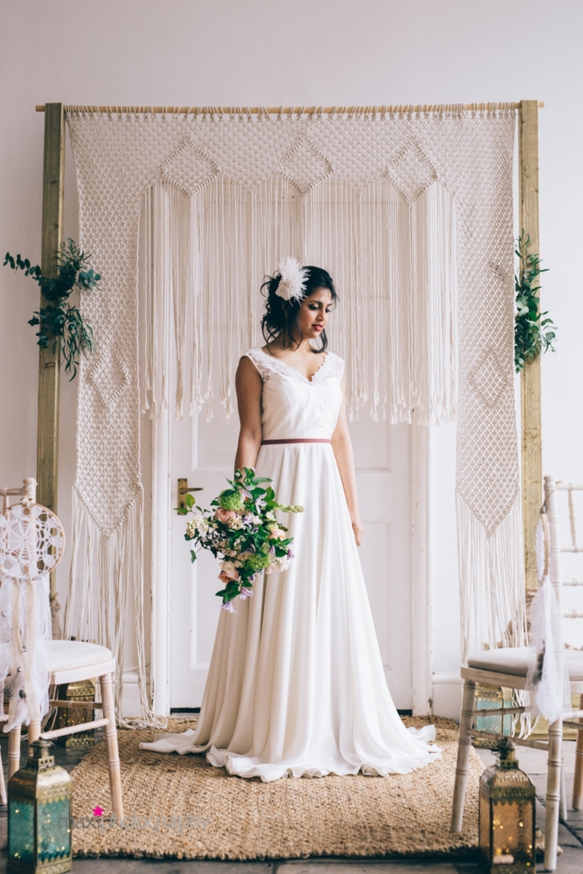 Maxi Photography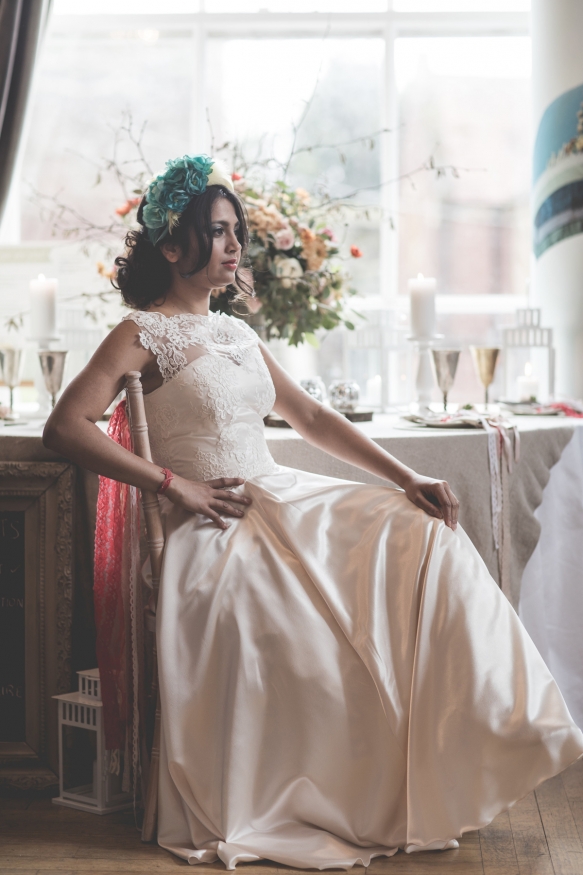 Thomas Frost Photography
ALEXANDRA AURUM
Devon-based jeweller Alexandra Aurum's works of art are intricate, eye-catching and incredibly beautiful. Her current collections, 'Wire' and 'Edge', marry her skilful experimentation and creative ideas, with jewellery from the Wire collection created by fusing wire strands together to form undulating curves and flowing lines, while the Edge collection explores textural line patterns and angles on metal.

"I love designing and making especially when I can recycle customers' old gold into new creations," she says. Alexandra also offers a bespoke service, pouring an incredible amount of thought and creativity to create something as personal as it is exquisite. Working mostly with gold and silver and adding precious gemstones, her unique creations manage to look both time-honoured and modern - a treasured thing of beauty to sit on your wedding finger forever.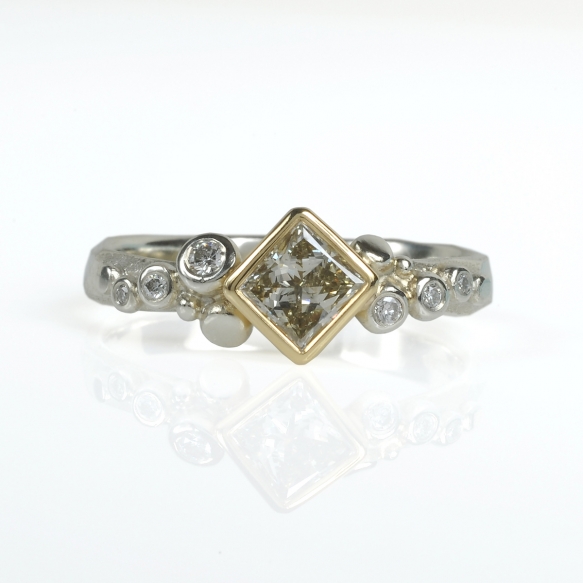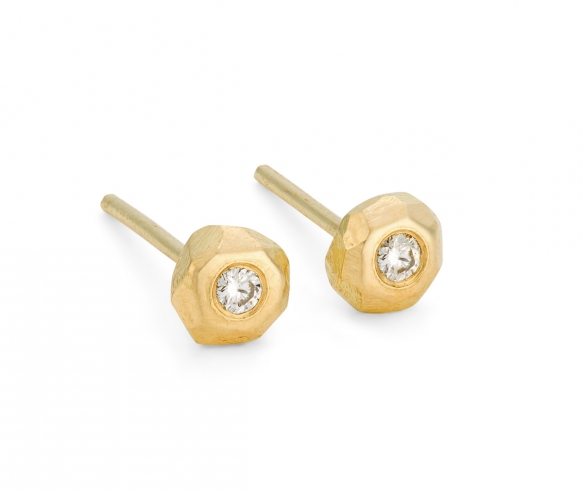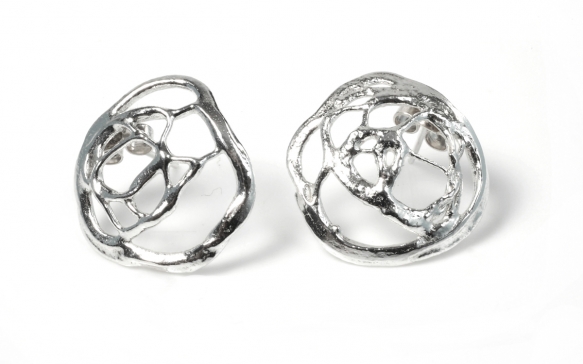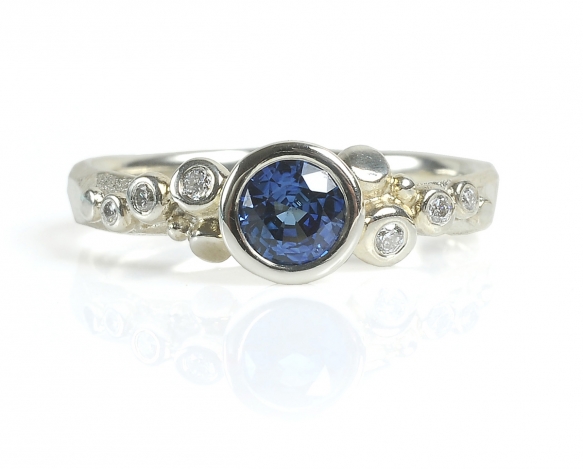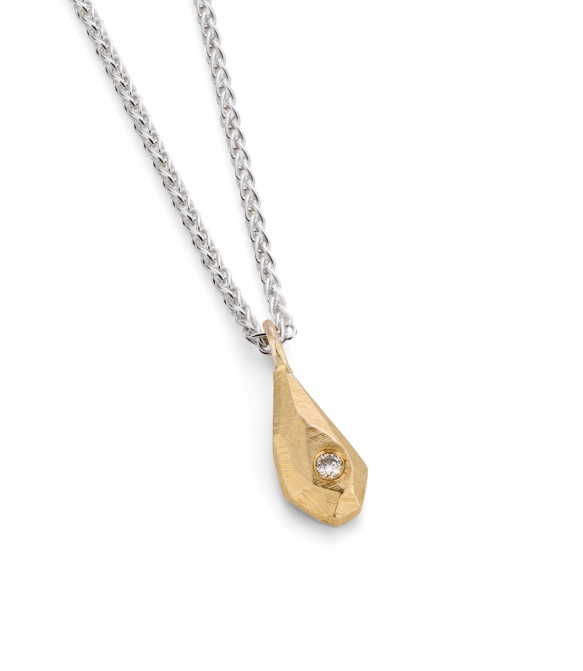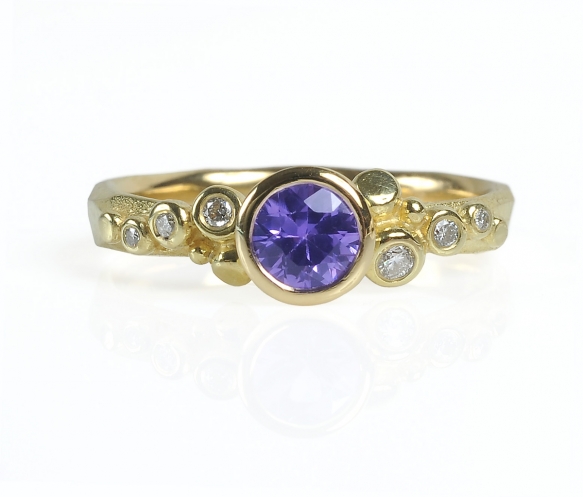 SISTER ORGANICS
A collection of dresses made-to-order, what makes Sister Organics' gowns even more beautiful is the organic and sustainable fabrics they're made from. "Organic clothing is not just about traces of chemicals in clothing and next to our skin and poisoning the earth, water and eco-systems with hazardous chemicals, it is also about justice and being fair to the people far away who grow cotton, make cloth and our clothes," says Natalie, who launched her Devon-based bridal label in 2013. "I buy fabrics from reputable suppliers and always consider the consequences and effects of my buying."

Describing her bridal wear as "not too wedding-y wedding dresses!", the collection offers boho-chic gowns and separates from materials such as hemp silk and cotton voile, with flattering details including fitted bodices, scoop necks, capped sleeves and button-backed delicate lace. Sister Organics also offers a bespoke service, so you can work with Natalie to design something beautifully unique.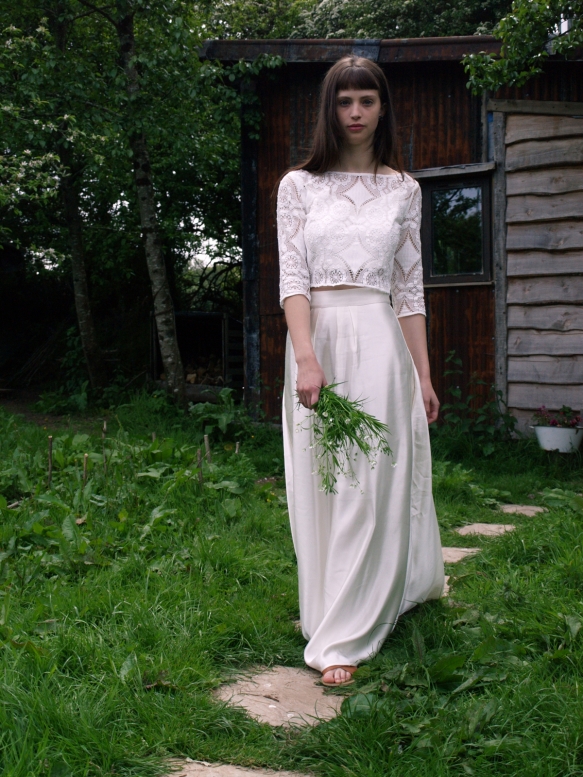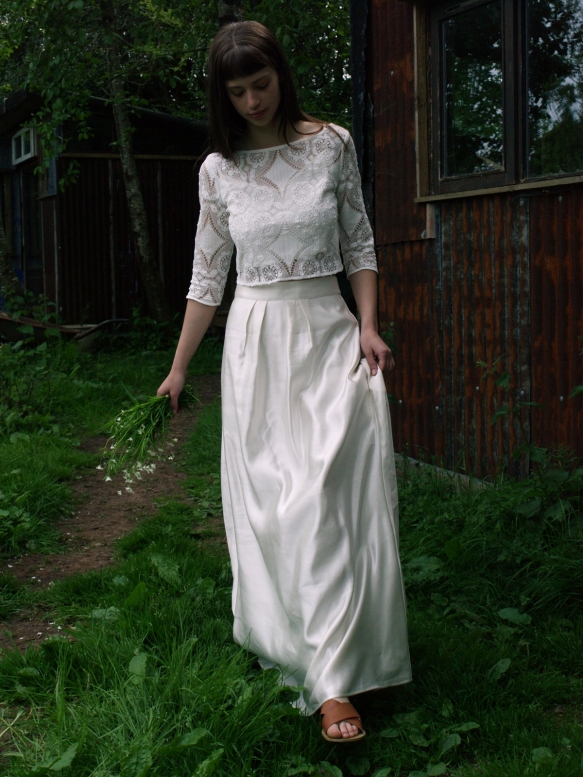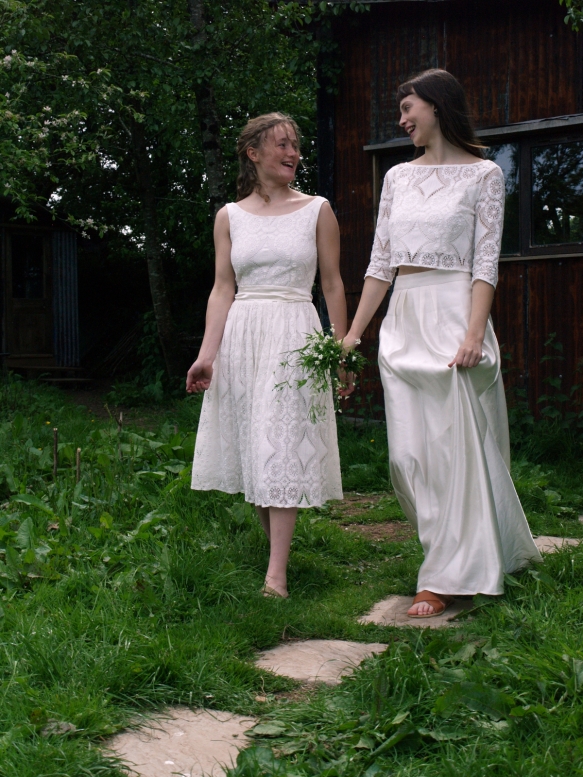 ABIDEMAIDS
Having been making clothes since the age of 13, Kim at AbideMaids is a passionate designer with a skill for creating beautiful and flattering clothing, which is evident in her range of gorgeous made-to-measure bridesmaid dresses.
"I make all the dresses in-house, which means there is a lot of room for creativity, enabling people to have fun designing their perfect dresses!" says Kim. With a pretty little base in Cullompton, visits to the boutique are by appointment only, giving you a one-to-one service and the loveliest shopping experience. Focusing on versatility, it's a brilliant option for bridesmaids who are all different sizes with different tastes, while bringing the look together with a colour palette or detailing. Kim can help you choose from various shades, fabrics and styles, mixing and matching elements to create the perfect dresses for a beautifully dressed bridal party.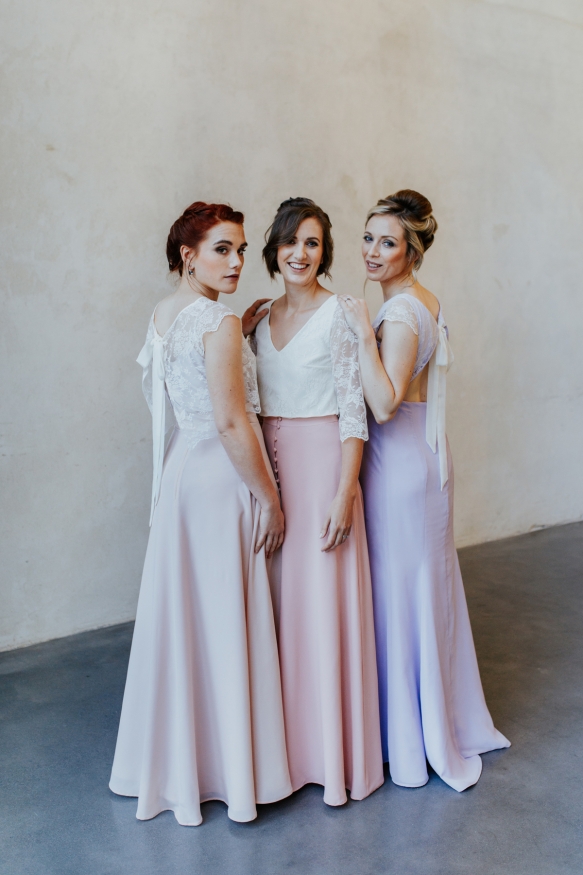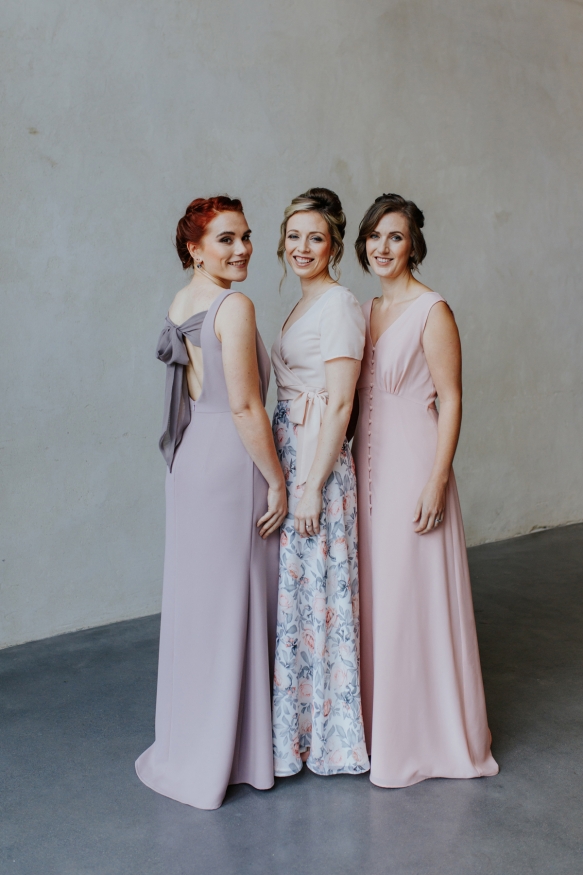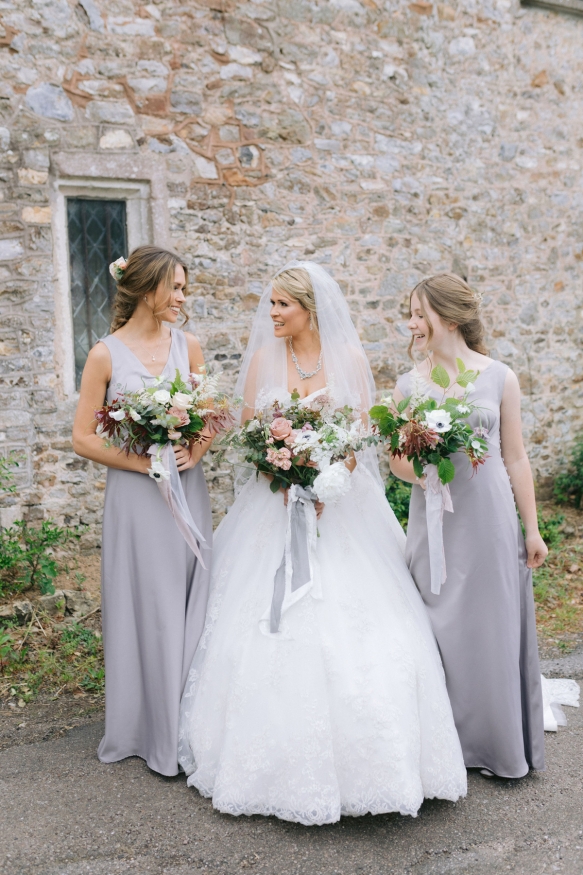 Tara Statton Photography

THE LUCKY SIXPENCE
It's not just about the dress - as Janie at The Lucky Sixpence demonstrates so well, your bridal accessories are often the finishing touch that takes your bridal wear to the next level. As well as offering a range of one-of-a-kind vintage pieces available to buy online, The Lucky Sixpence also specialises in bespoke hair accessories and jewellery designed especially for you, so you can have the perfect piece created to complement your look.
"I love to incorporate pieces of cherished family jewellery, or I can source vintage or non-vintage items for your design," says Crediton-based Janie, whose creations span Hollywood glamour and delicate bejewelled pieces to modern, boho and alternative designs for "the non-bridey bride".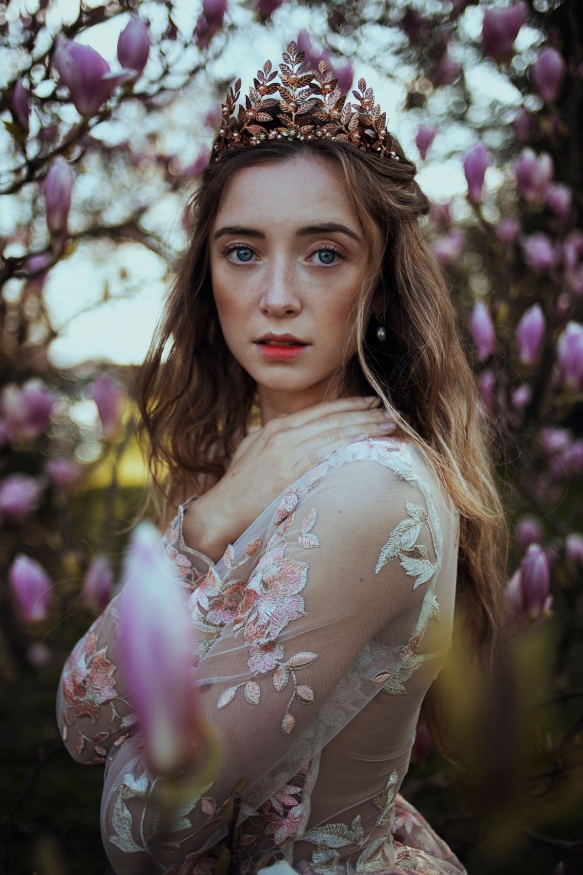 Nina Pang Photography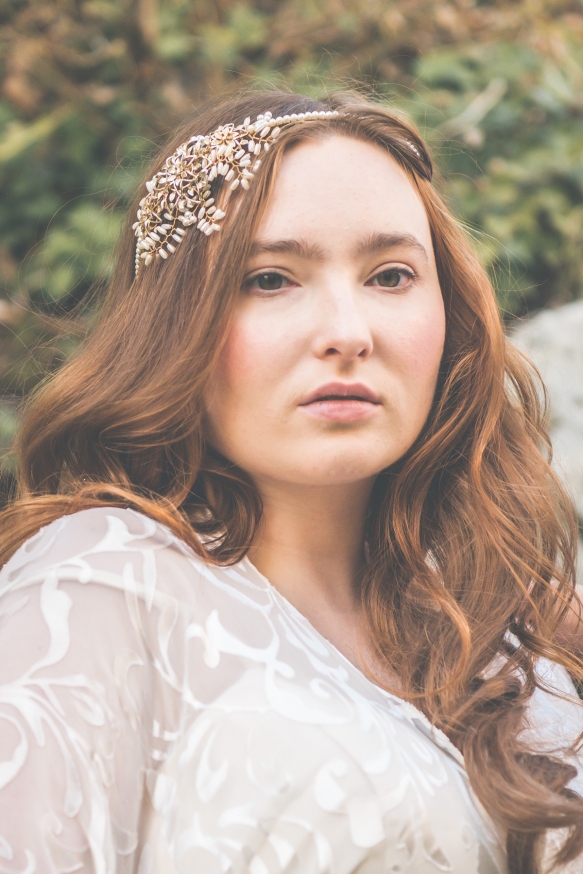 Emma Ryan Photography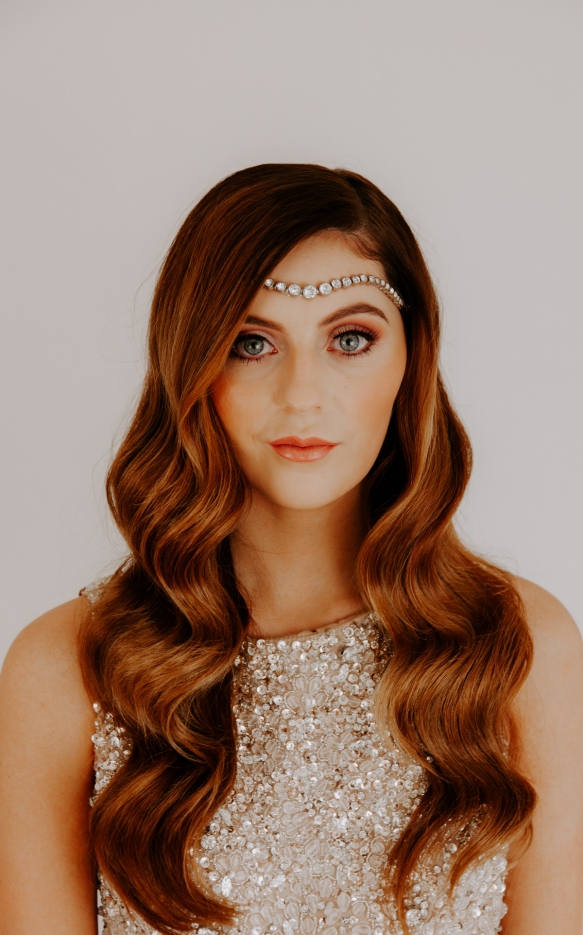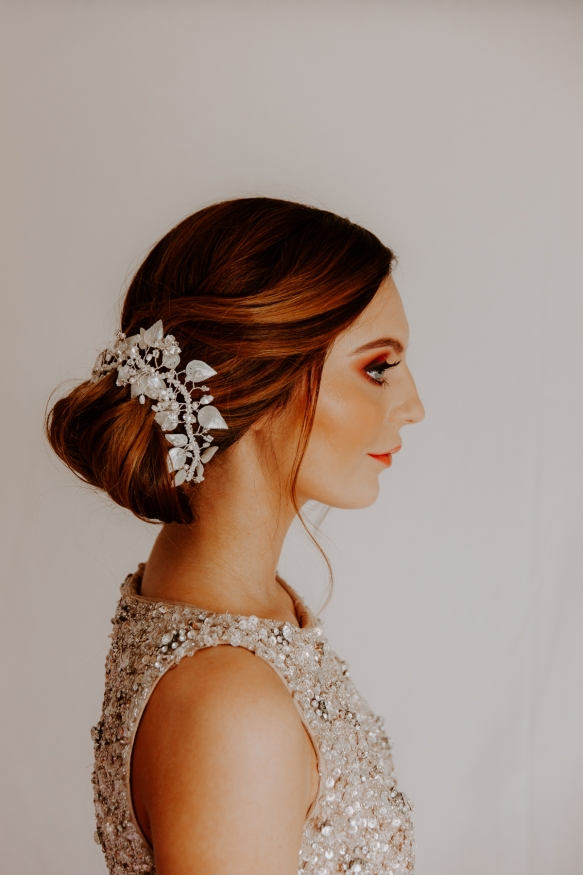 The Malyn Edit

ISABELLA DAY
Working from her studio in Torquay's Cockington Court, Isabella understands that your wedding jewellery is about more than making some pretty for your finger; it's about a long-standing tradition and something that shares a piece of your story. "Every relationship is different but they all have something unique," she says, explaining that she likes to meet a couple before putting pen to paper to start designing their jewellery, to ensure she can understand what makes your relationship so special.
Specialising in wedding and engagement rings, Isabella loves to remodel inherited rings into new pieces, and also specialises in making her own gold alloys, including peach, rose, green and grey gold. With her couple's stories at the forefront of her design, previous commissions show rings made with the undulations of a frozen waterfall one couple visited together, with another echoing the sweeping curve of the roller derby track at which they first met. It's personal, it's beautiful and it will be a long-treasured piece of jewellery that means so much.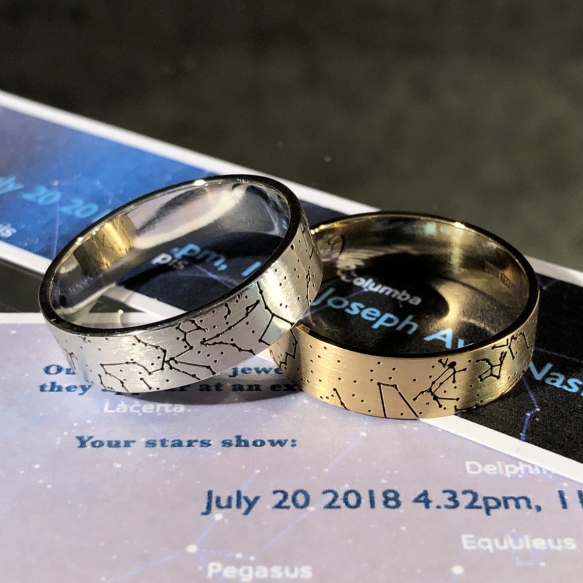 words Lucy Higgins
Copyright Wed magazine 2019
Wed

Directory

All you need from the finest wedding suppliers in Cornwall and Devon