---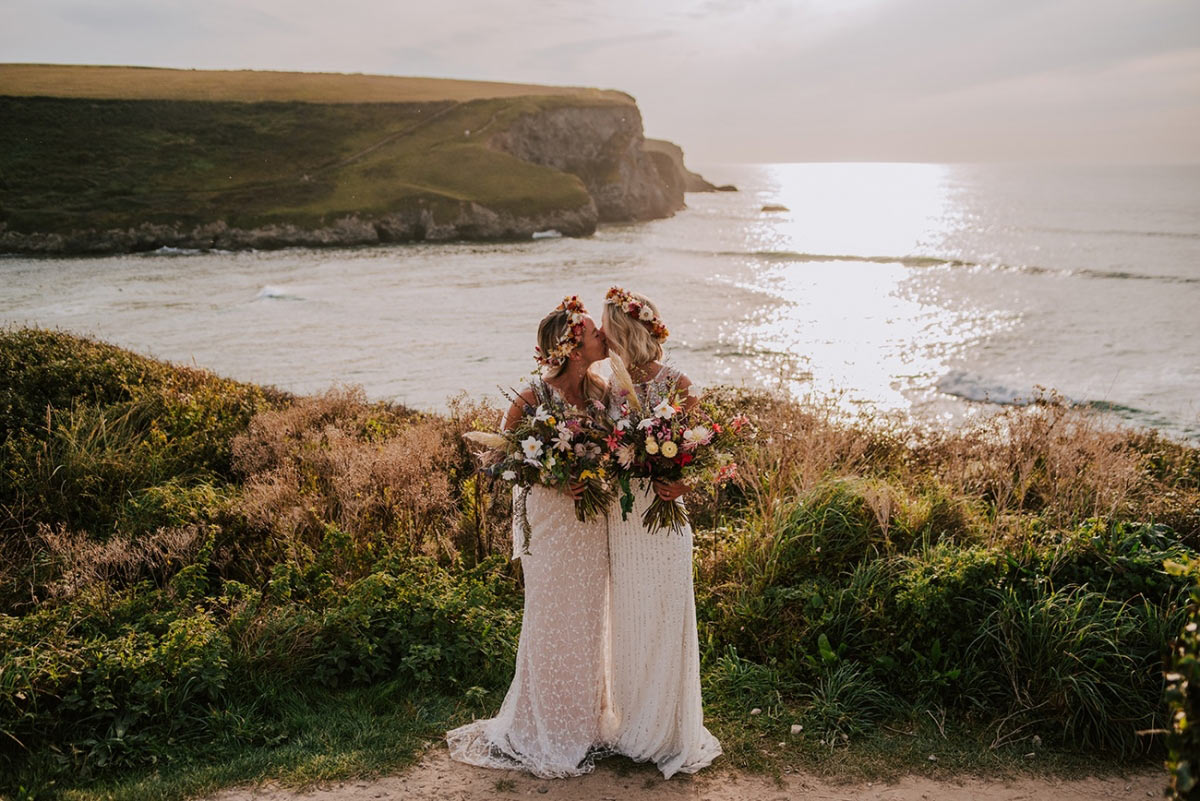 Wedding at The Scarlet, Cornwall
Only You
Danni and April's intimate beach bash on Cornwall's north coast
"We are both nurses and met at work in the hospital," says Danni of how her and April's paths first crossed. "I always loved working with April, I idolised and admired her incredible ability to look after critically unwell patients with such compassion and kindness, even in high pressure situations. Over time I started to realise it wasn't just her incredible nursing abilities and friendship I loved – it was absolutely everything about her!"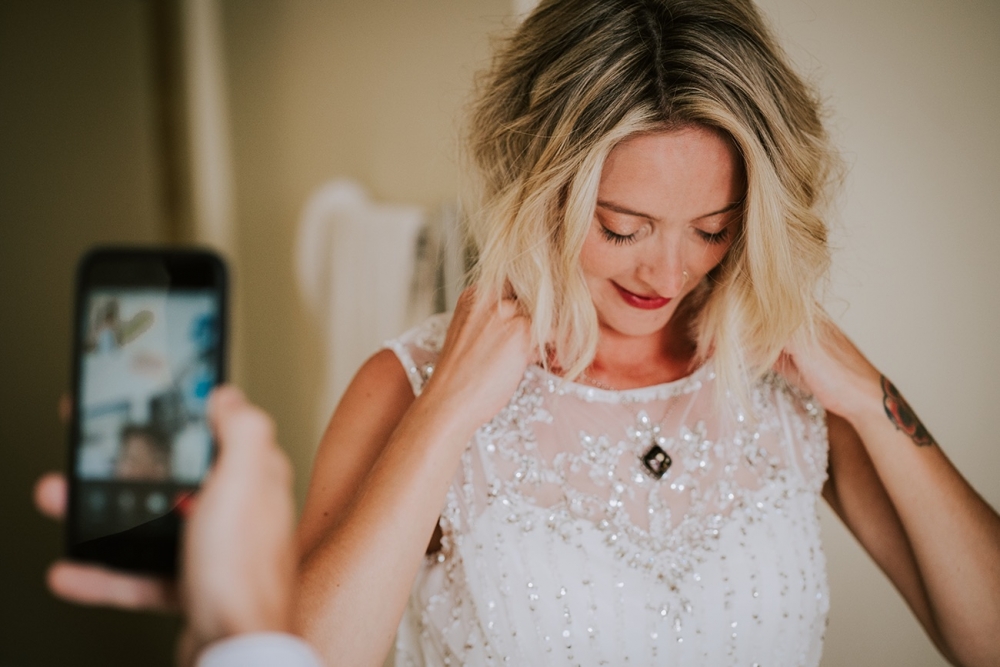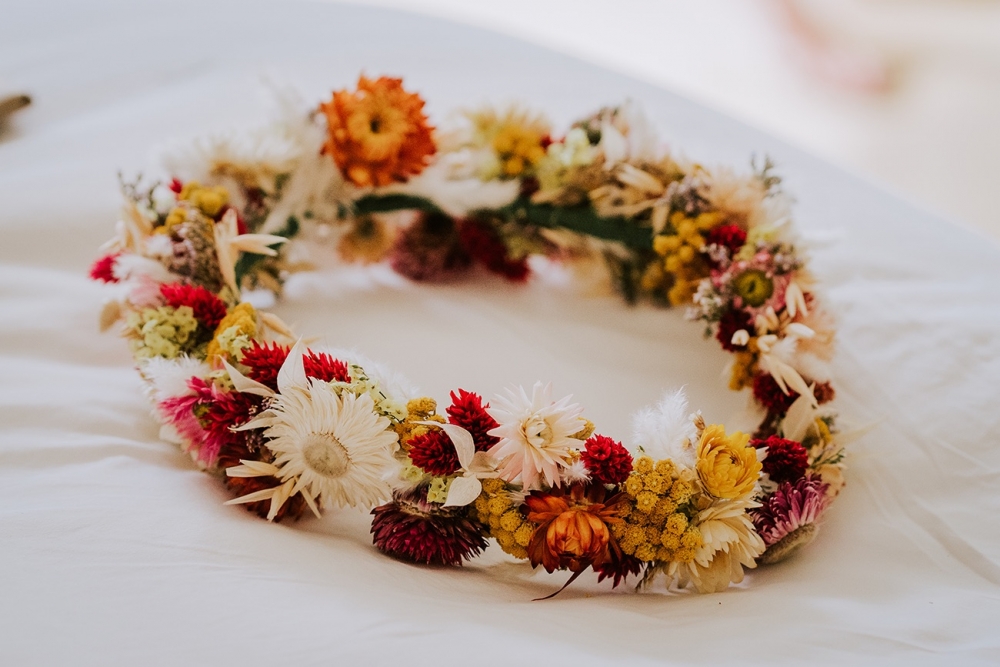 "We were walking down to the beach we had our first date on," says Danni, reflecting on her moving proposal. "I had this big speech planned, but I basically just got down on one knee and managed to say: 'I love you' before bursting into tears! I had already asked her dad's permission: having his blessing and support was really important to us. She just laughed at me being an emotional wreck and said 'yes'!"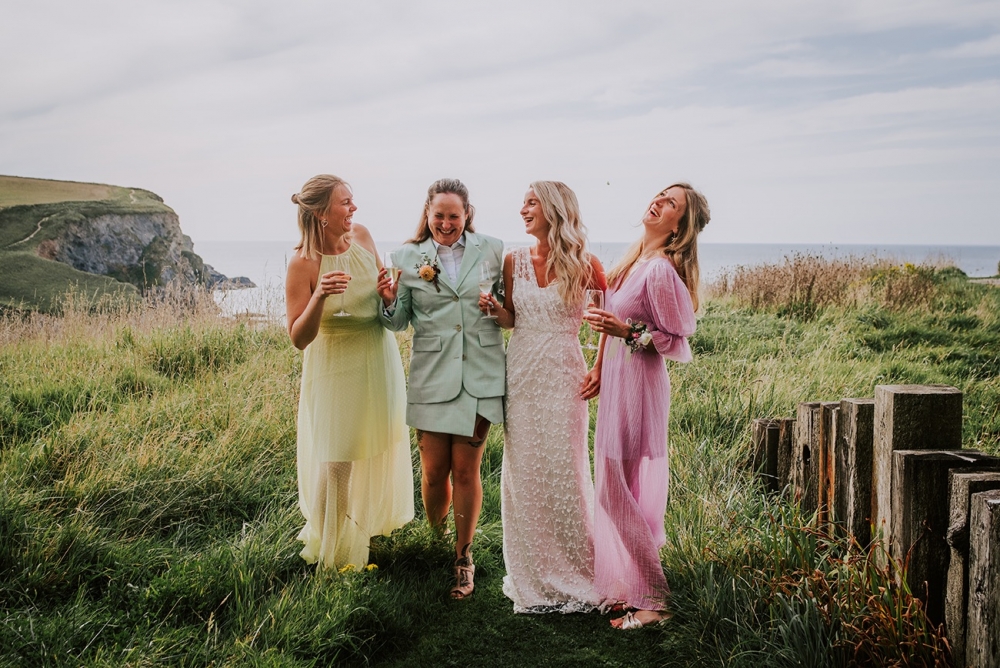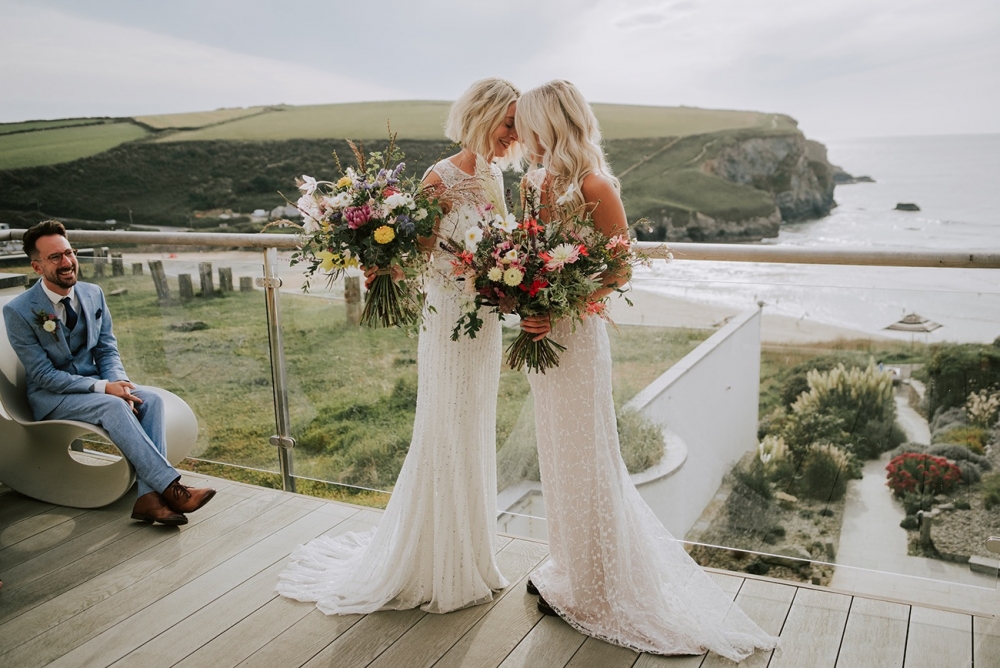 The couple were set on an elopement in Las Vegas and honeymoon in Hawaii before COVID-19 dashed their plans. "We cancelled the trip in March when we knew we wouldn't be able to get all that time off work, and it turns out we wouldn't have been able to fly to the USA anyway!" says April.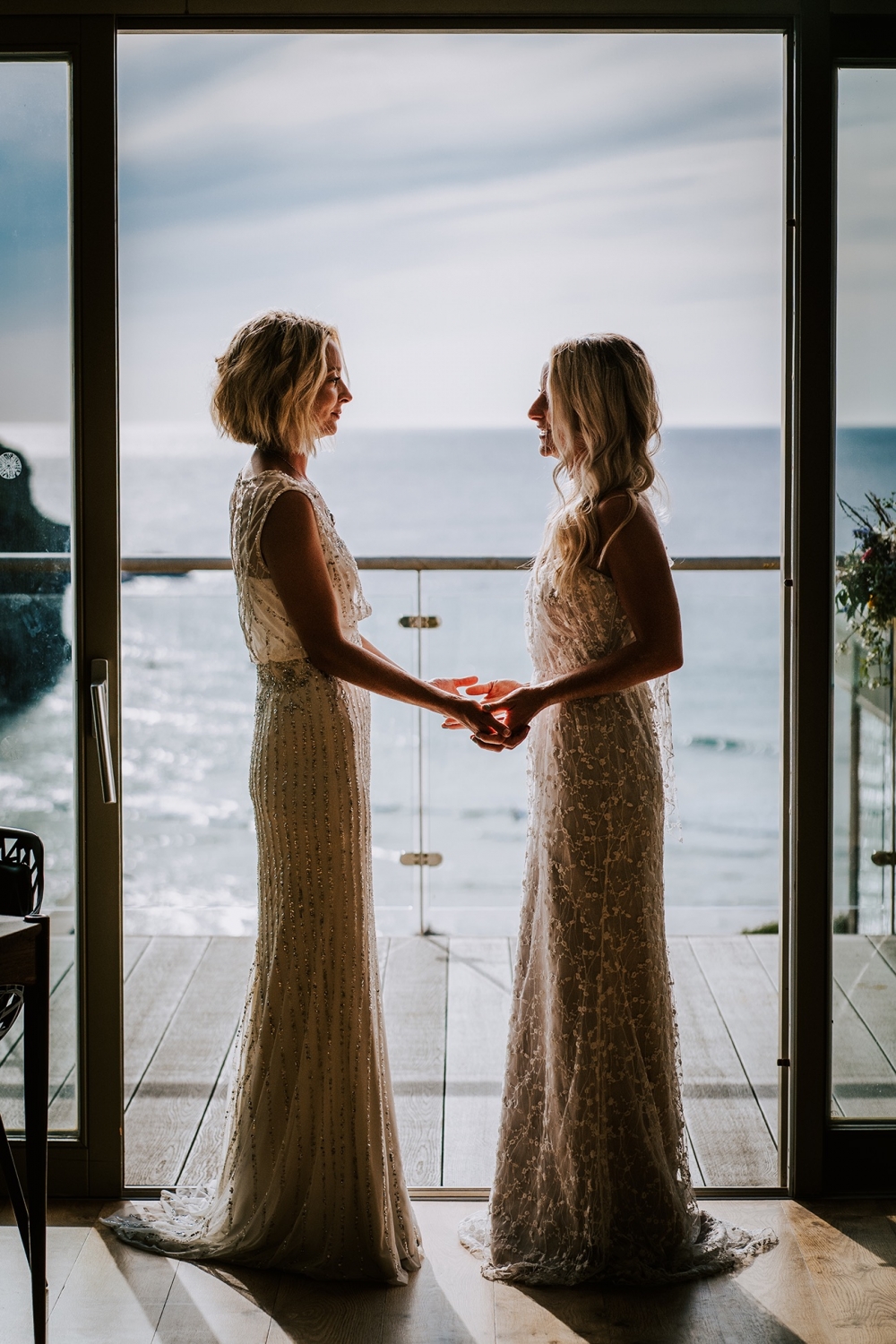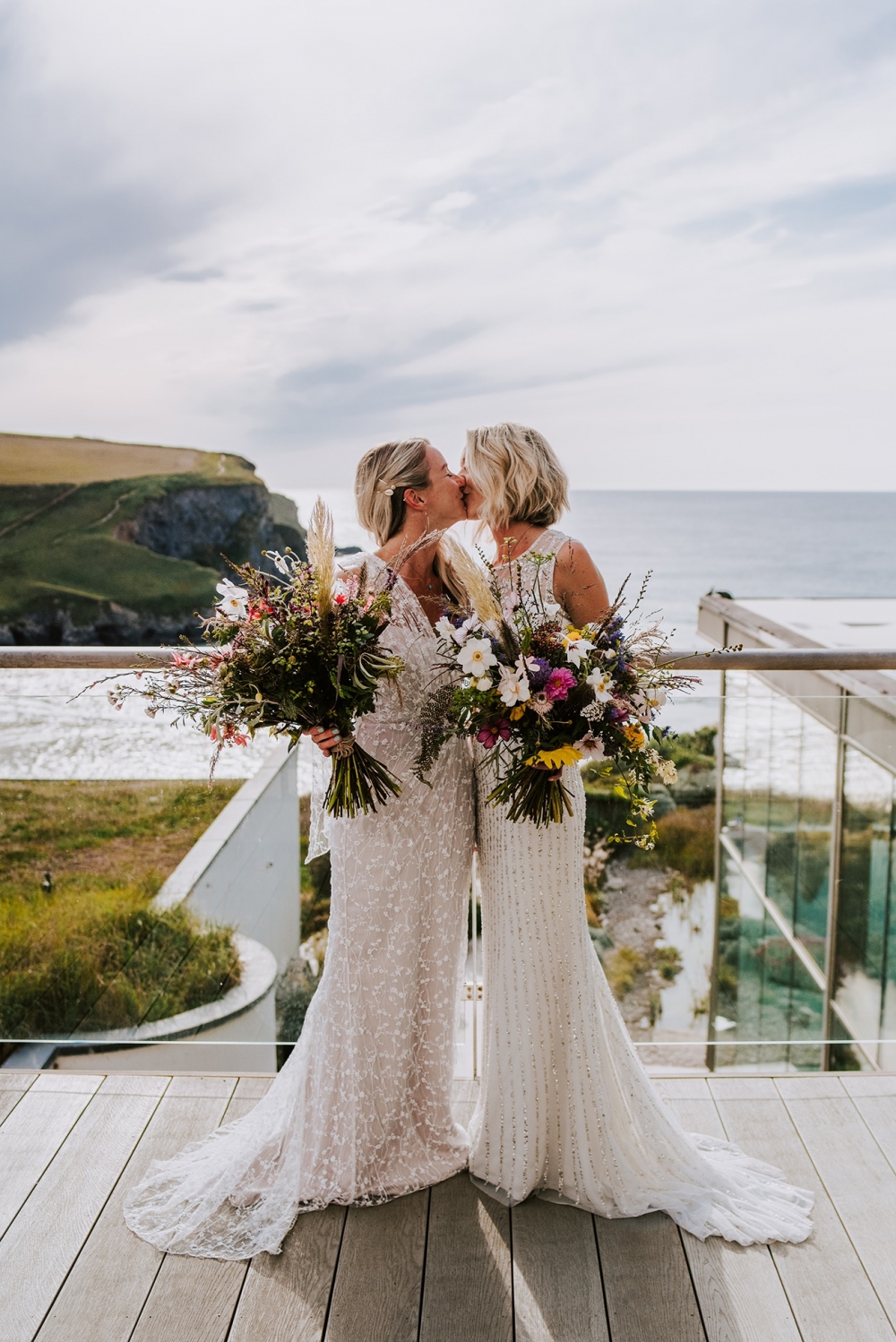 They settled on an intimate beachside wedding at The Scarlet in Mawgan Porth. "It seemed more important than ever that we still got married, so we planned our wedding despite having a pretty wild time at work!" says Danni.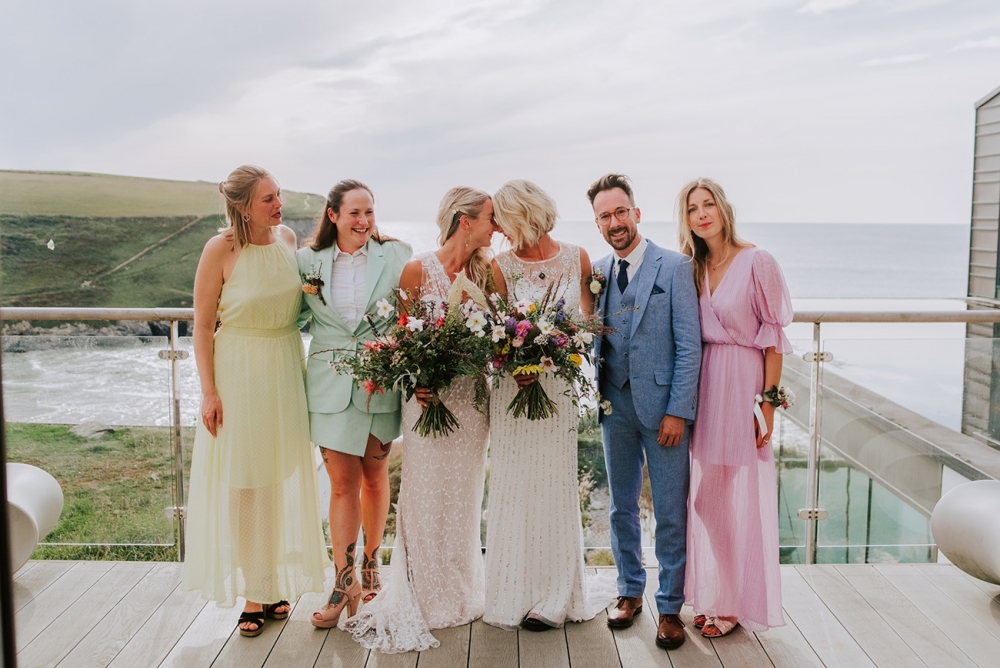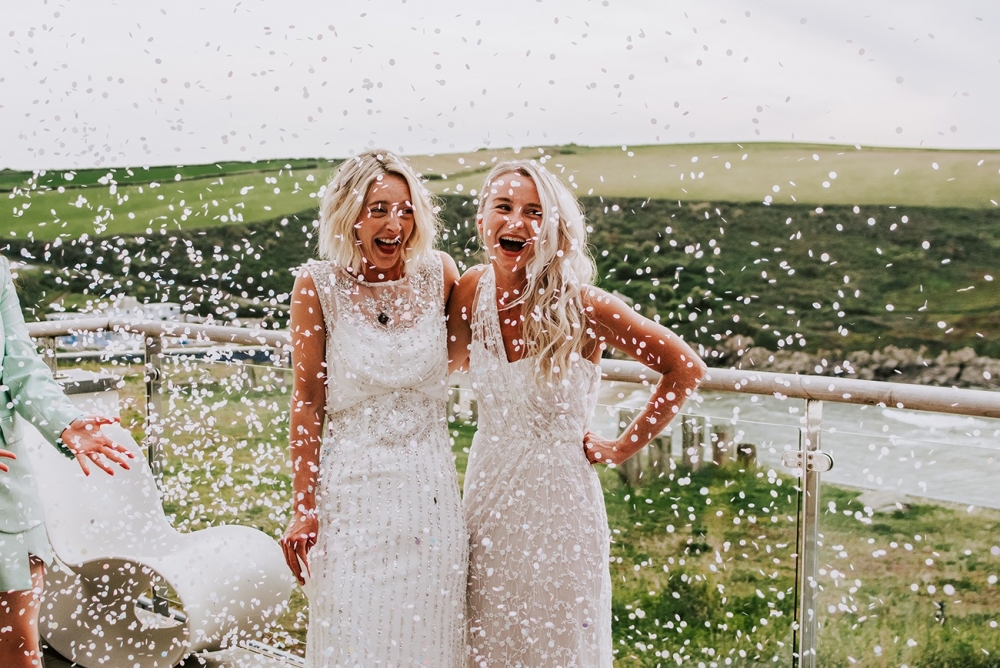 On the big day, the couple tucked into an "epic" breakfast before watching a video of their close friends and family sending messages of W-day love, "which was a really special and emotional moment!". They then spent the rest of the morning and early afternoon swimming, relaxing in the clifftop hot tubs, and drinking champagne in the sunshine while soaking up the sea views.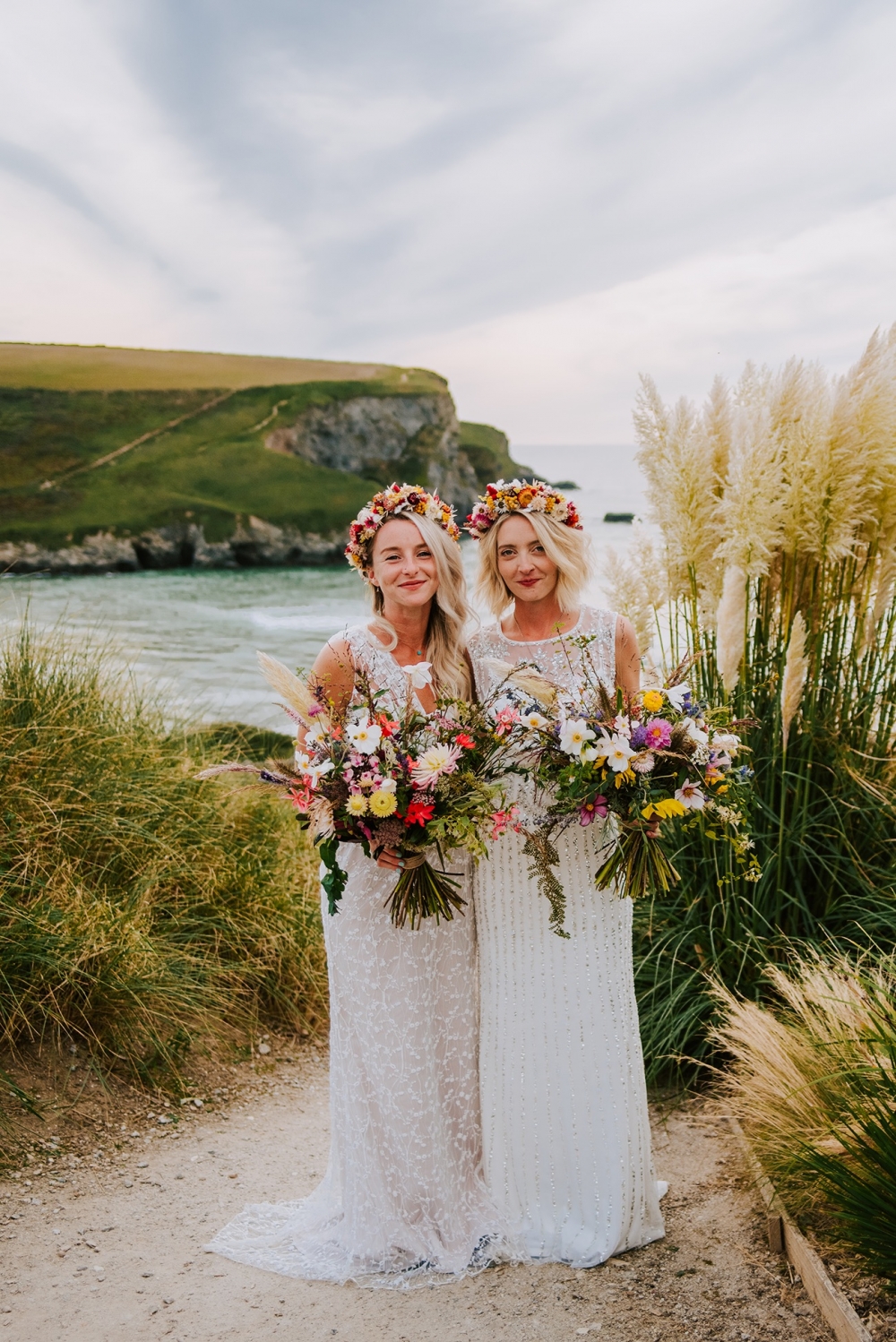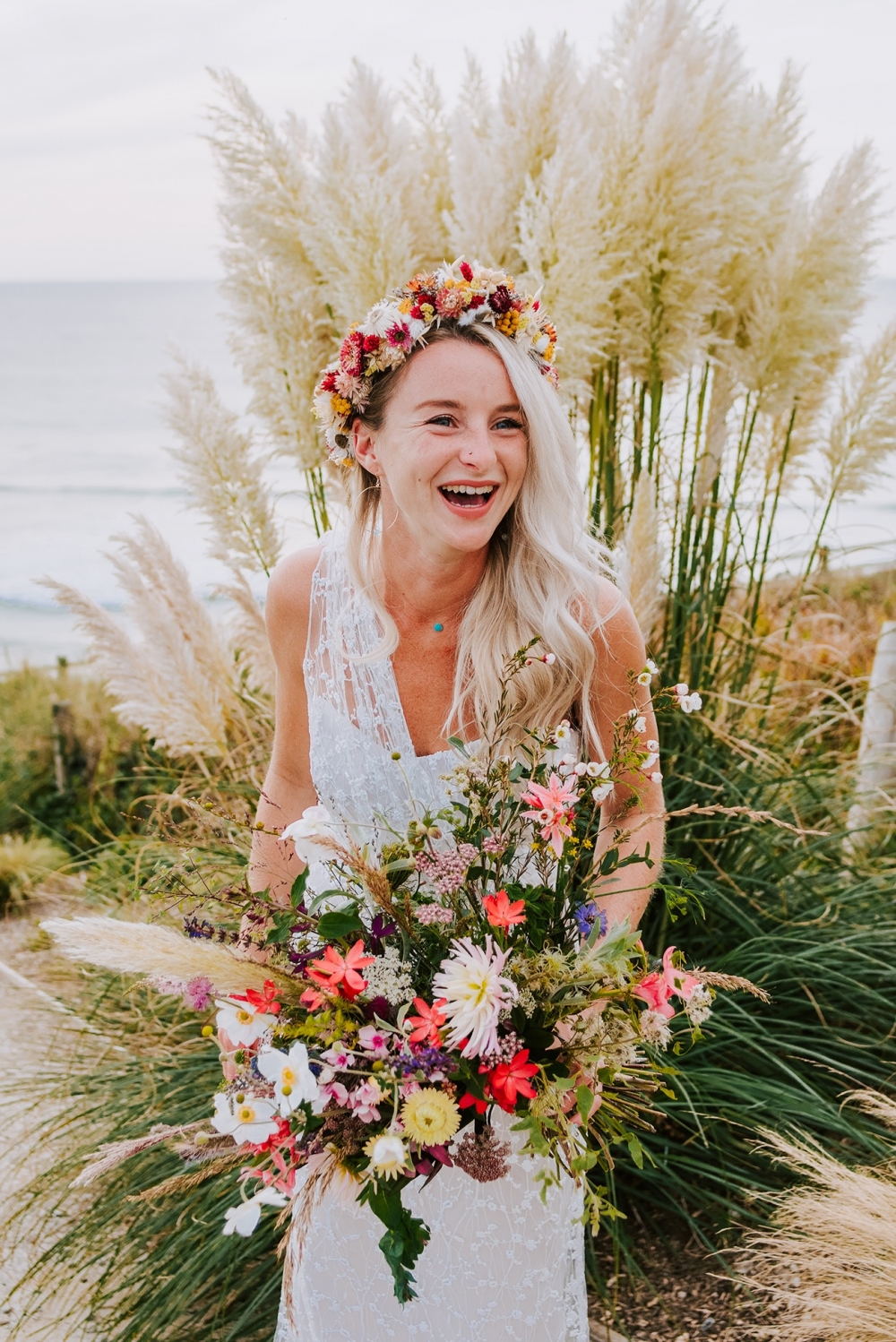 "Before the ceremony we got ready separately, which was the only time we were apart for the entire day, so by the time it came to walking down the aisle we were even more excited to be reunited!" reveals April.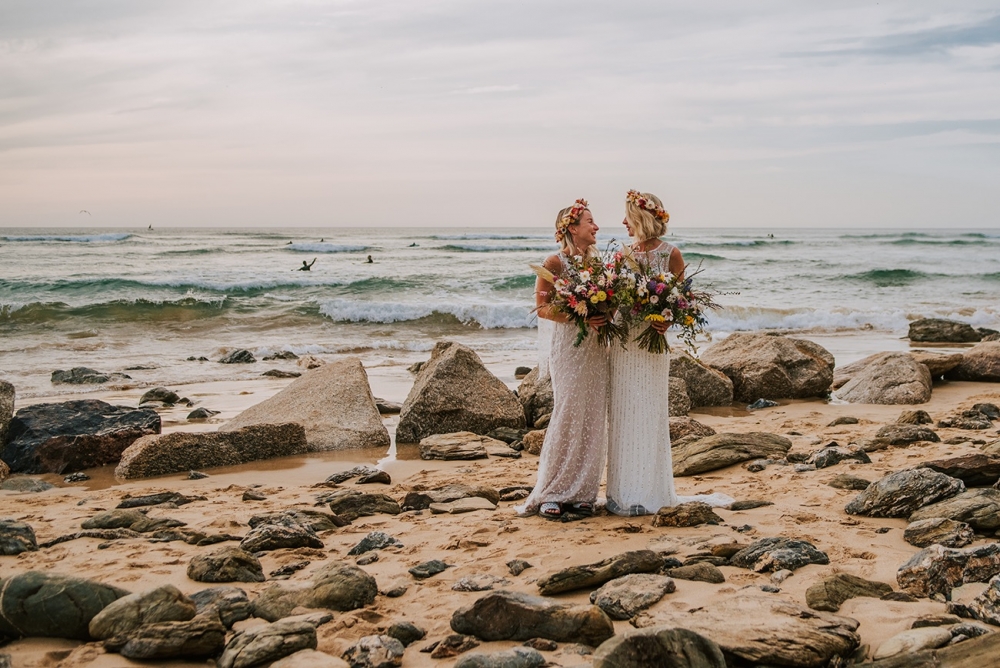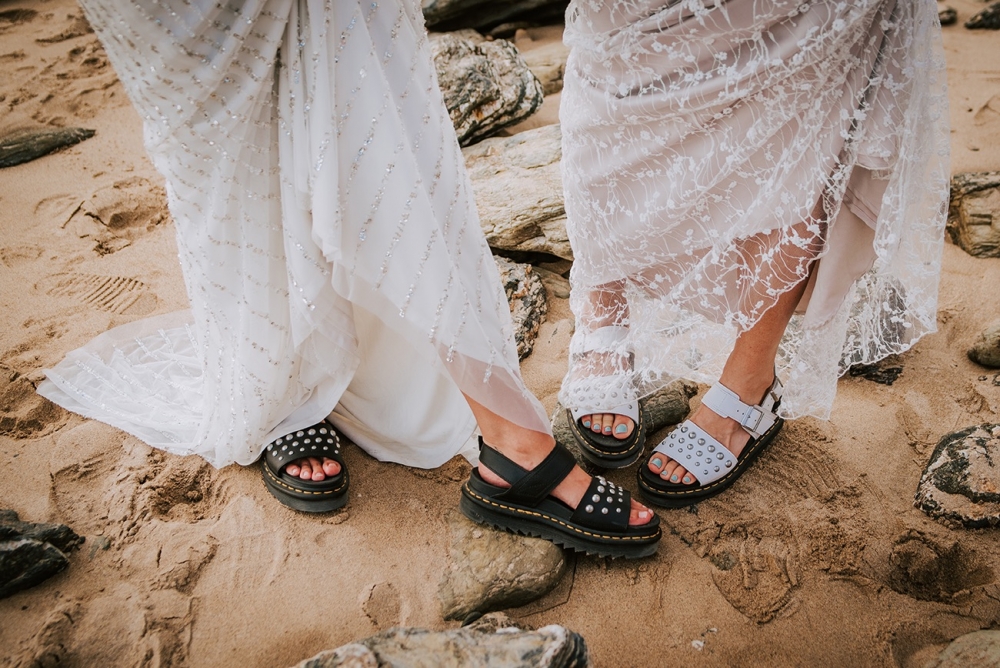 The ceremony took place on the balcony overlooking the sea and as the couple exchanged their vows a flutter of butterflies appeared behind them. "Once we were married we put on the beautiful flower crowns that our friend had made and then we felt like ultimate queens!" laughs Danni.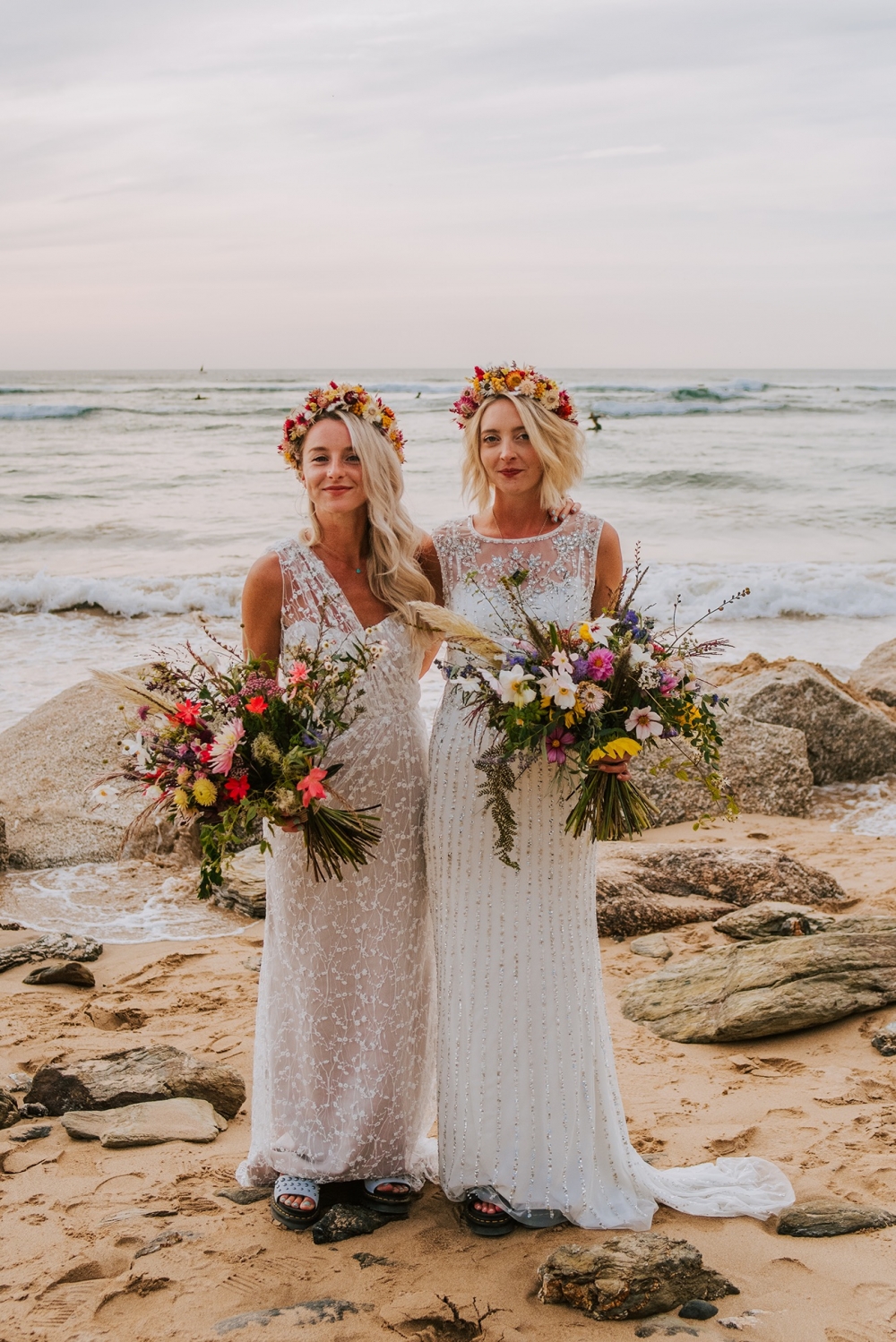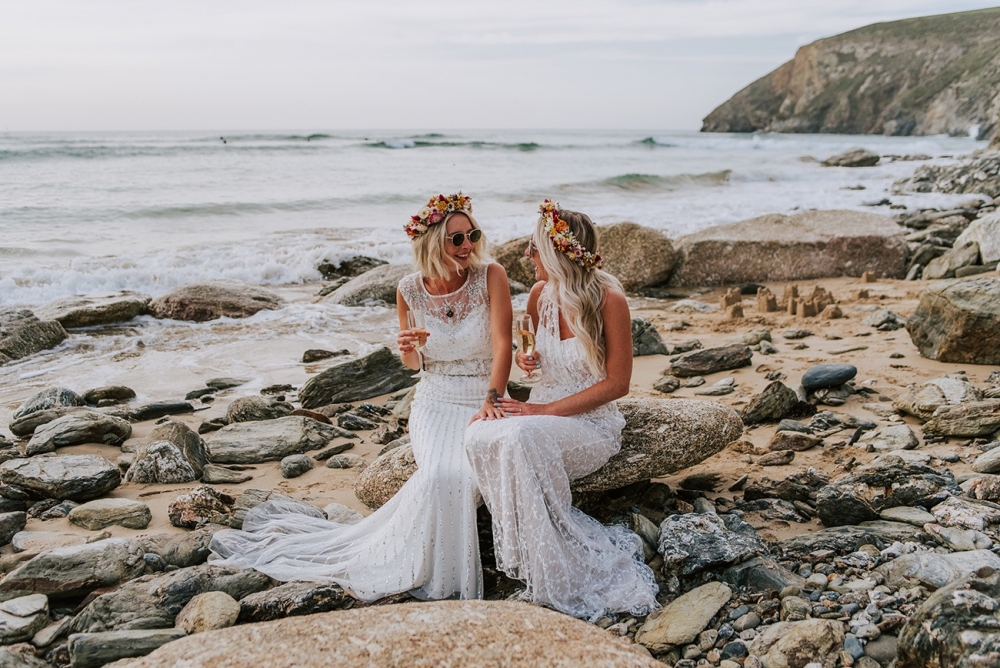 Tucking into a picnic of canapés and champagne on the beach remains one of the couple's fondest memories of "officially being wife and wife with the sand in our toes and our friends around us".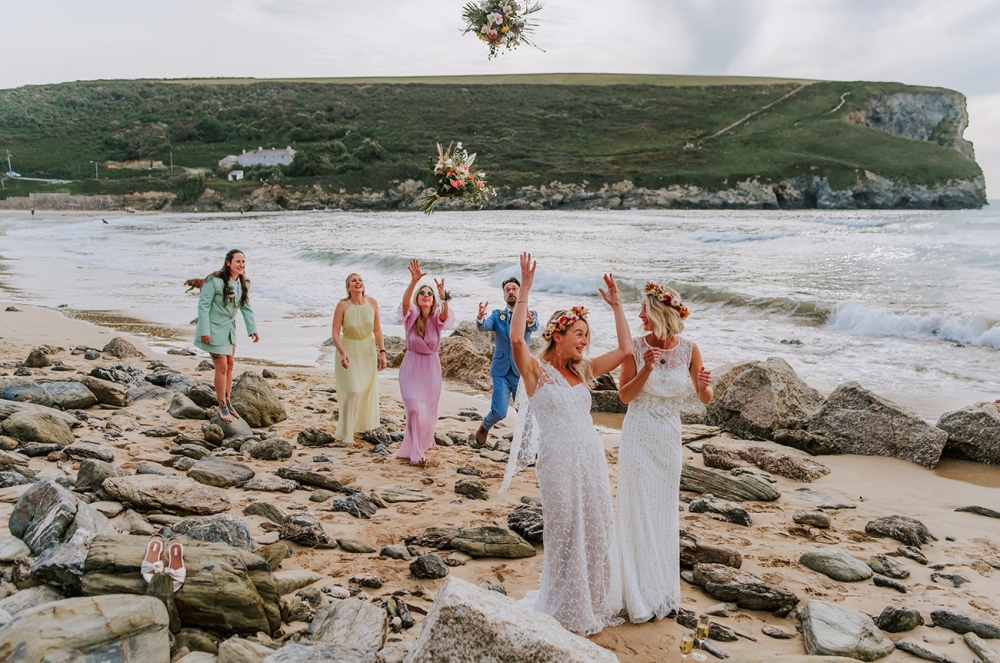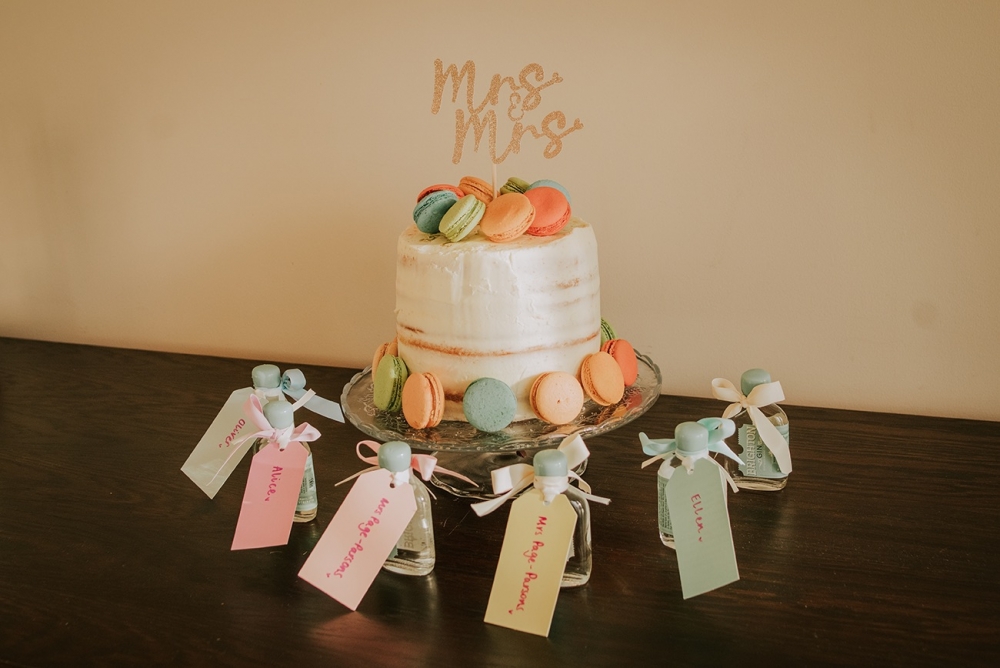 "We just wanted a day that reflected us – a day on the beach with our pals!" says Danni of the ethos of their day, which was brightened by guests dressing in pastel rainbow colours and the cake topped with rainbow macaroons. "That was our little nod to the LGBTQ+ rainbow!" she adds.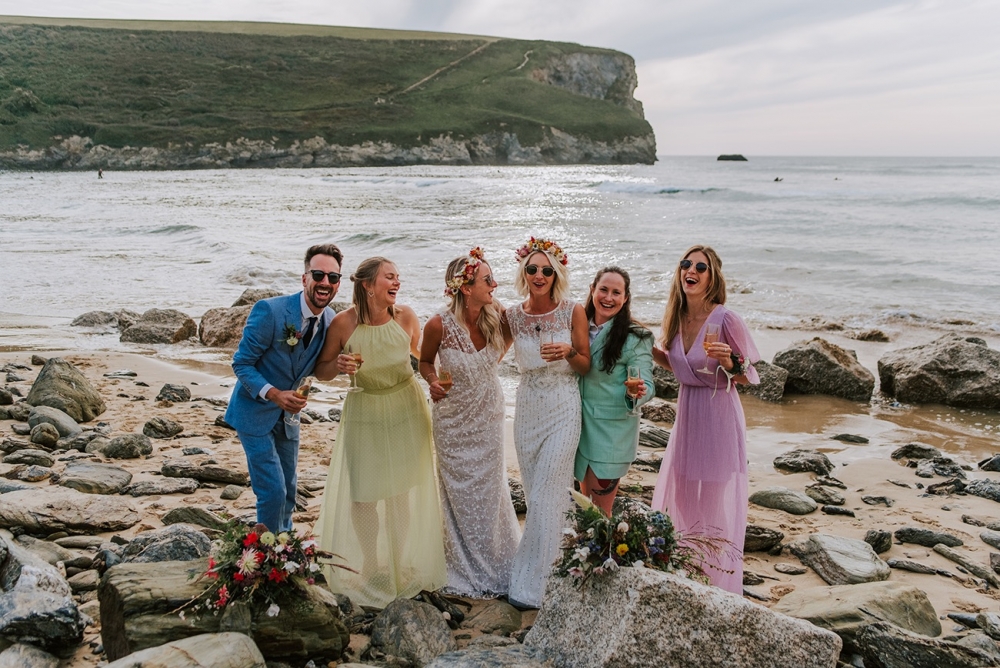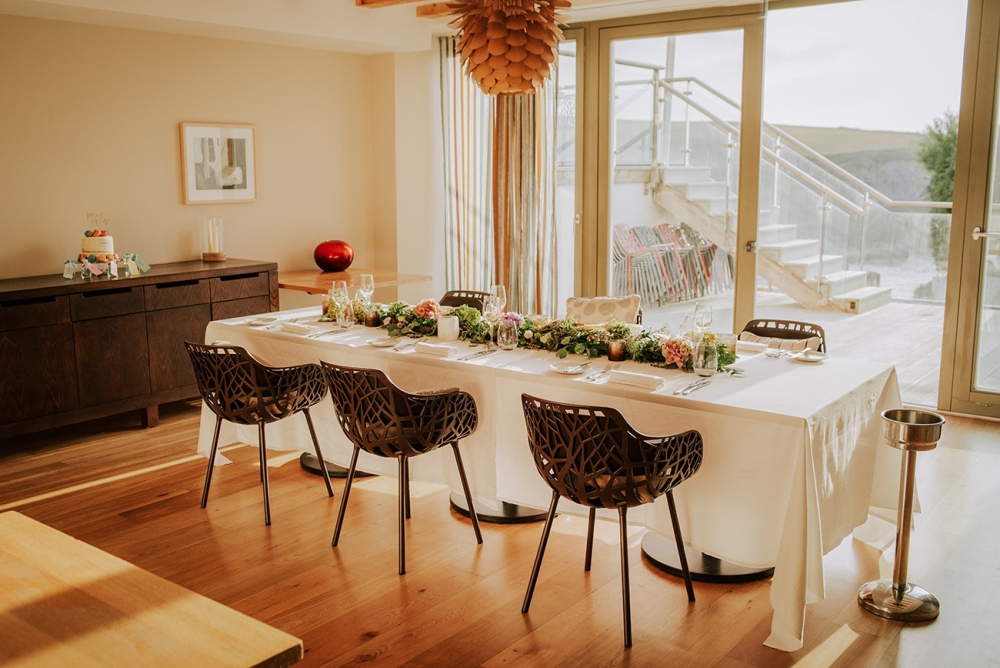 "We went back to the hotel at sunset for dinner where we listened to some '90s tunes in the privacy of our own dining room and snuck in a little boogie before bed!" smiles April of the private newly-wed party that rounded off the dreamiest of intimate wedding days.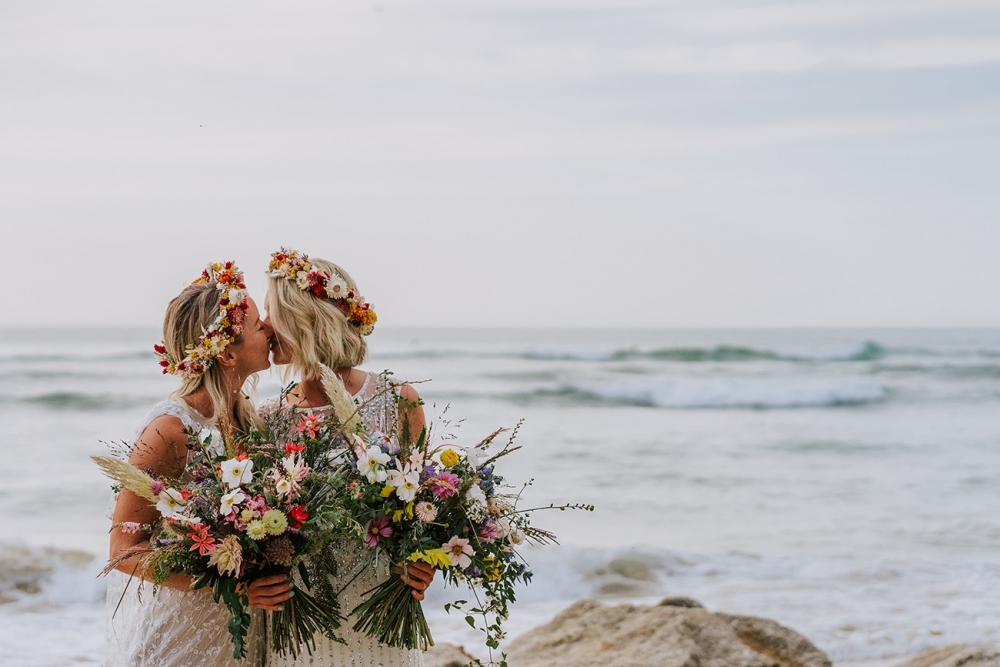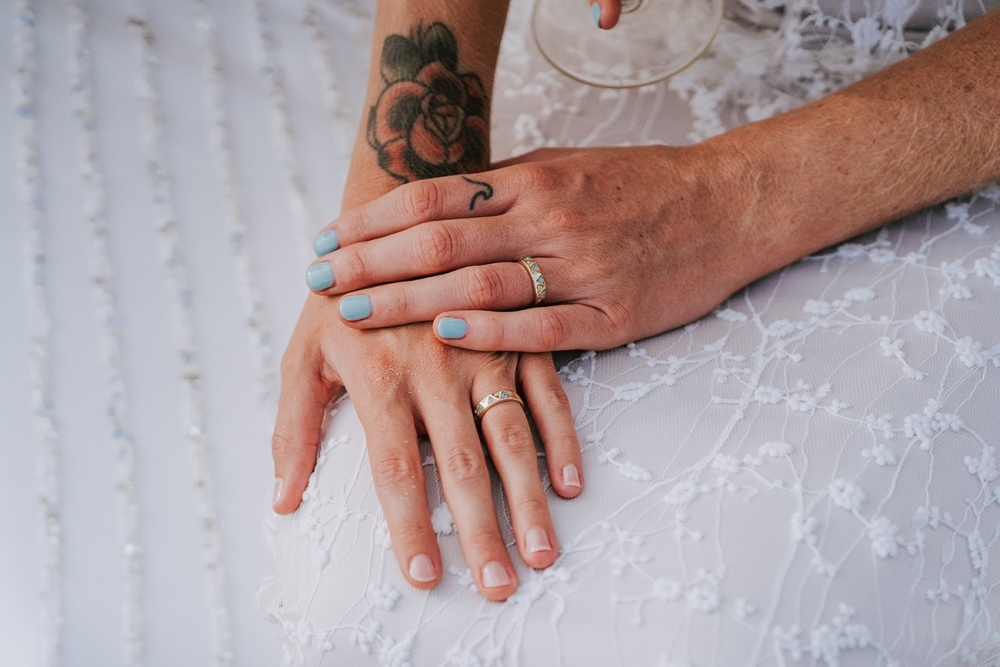 "Our little Cornish wedding turned out to be absolutely perfect for us, and it meant we could spend time with friends in Cornwall before the big day instead of running off to Vegas! Best decision ever!" she reflects.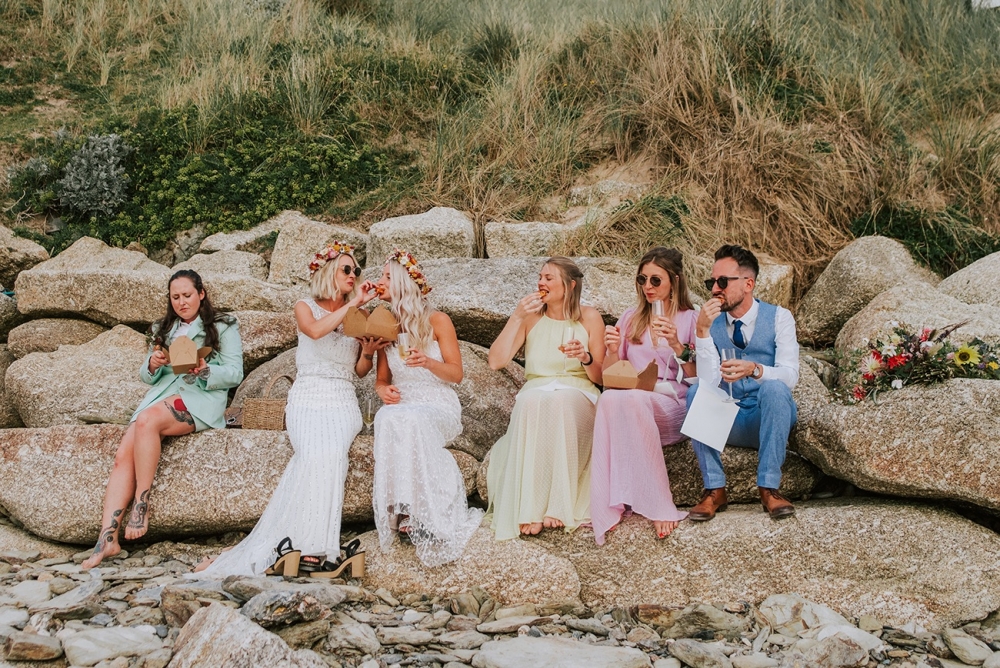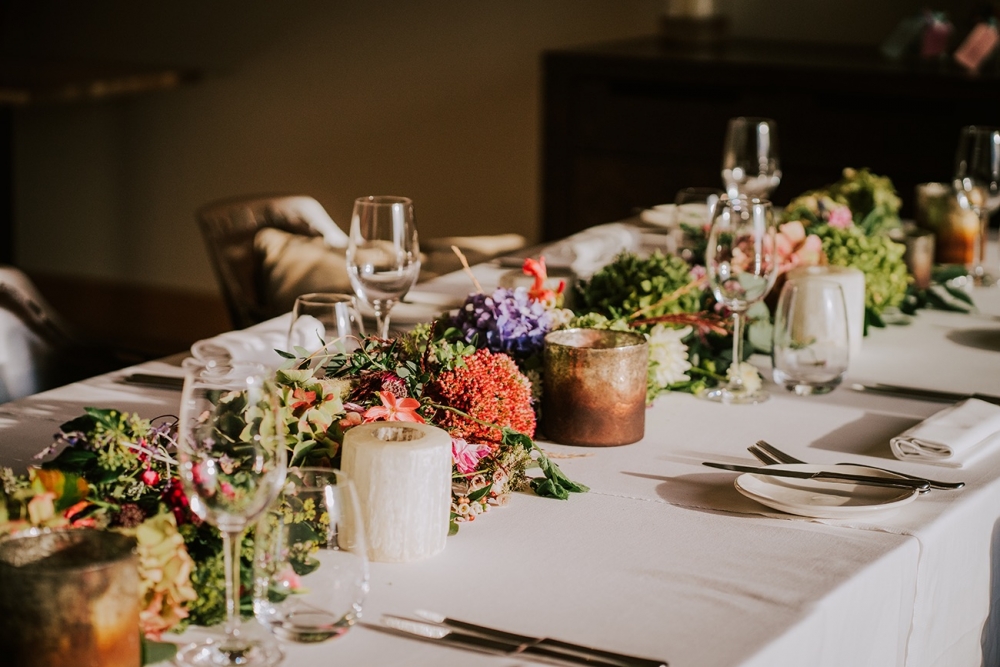 And the newly-weds have some wise words of advice for others: "Fill your day with the things you love, don't stress about things that don't matter," says Danni. "And spend as much of the day together as you can; those are the memories you'll cherish forever."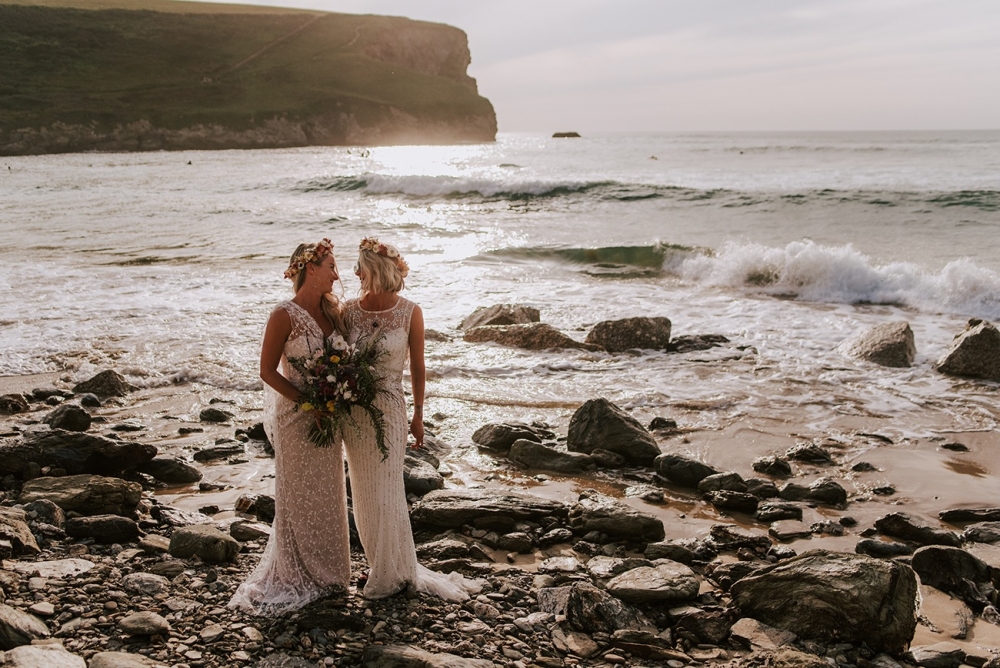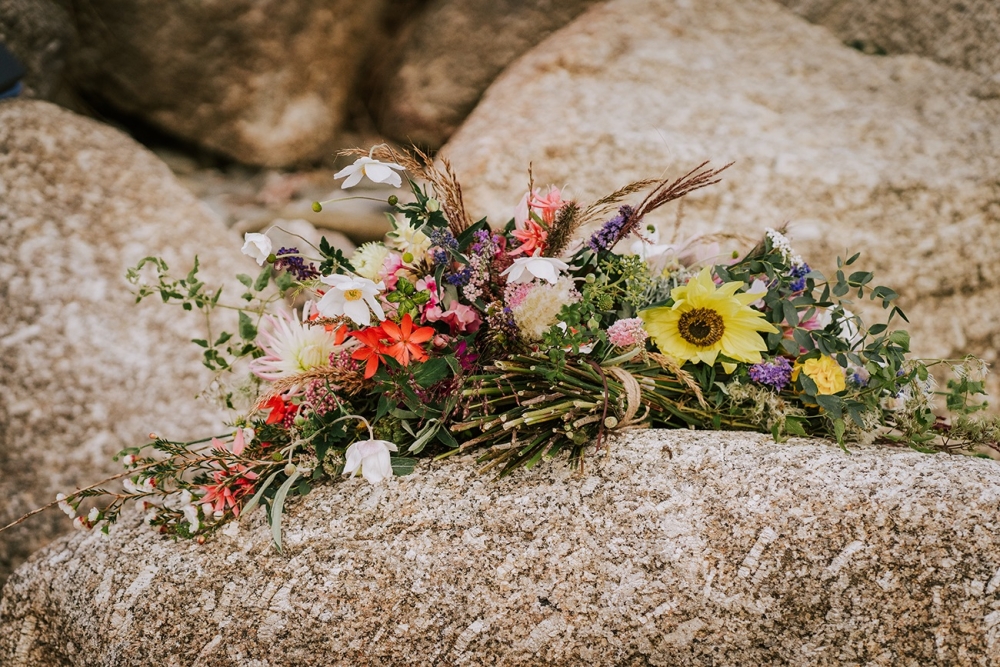 Wed

Directory

All you need from the finest wedding suppliers in Cornwall and Devon