---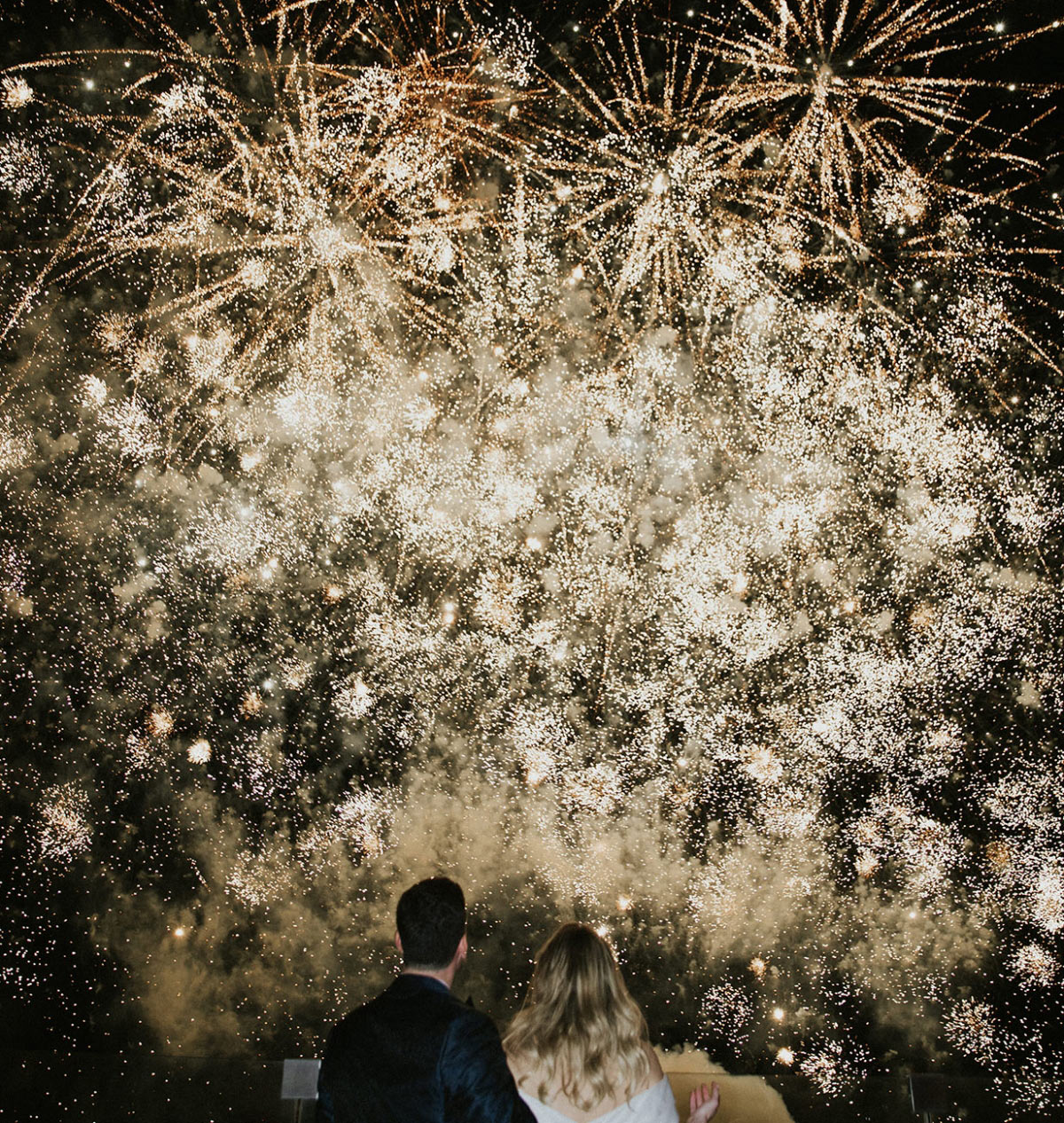 Crowd-pleasing entertainment ideas
Crowd-pleasing wedding entertainment
Delight your guests with these fun-filled ideas
Entertainment plays a significant role in creating a memorable wedding day for both you and your guests. From the romantic ambience of live music to laughter-inducing table trivia, there are endless ways to keep your guests engaged and entertained throughout the celebrations. Here are some fun wedding entertainment ideas that will leave your guests talking about your day for years to come…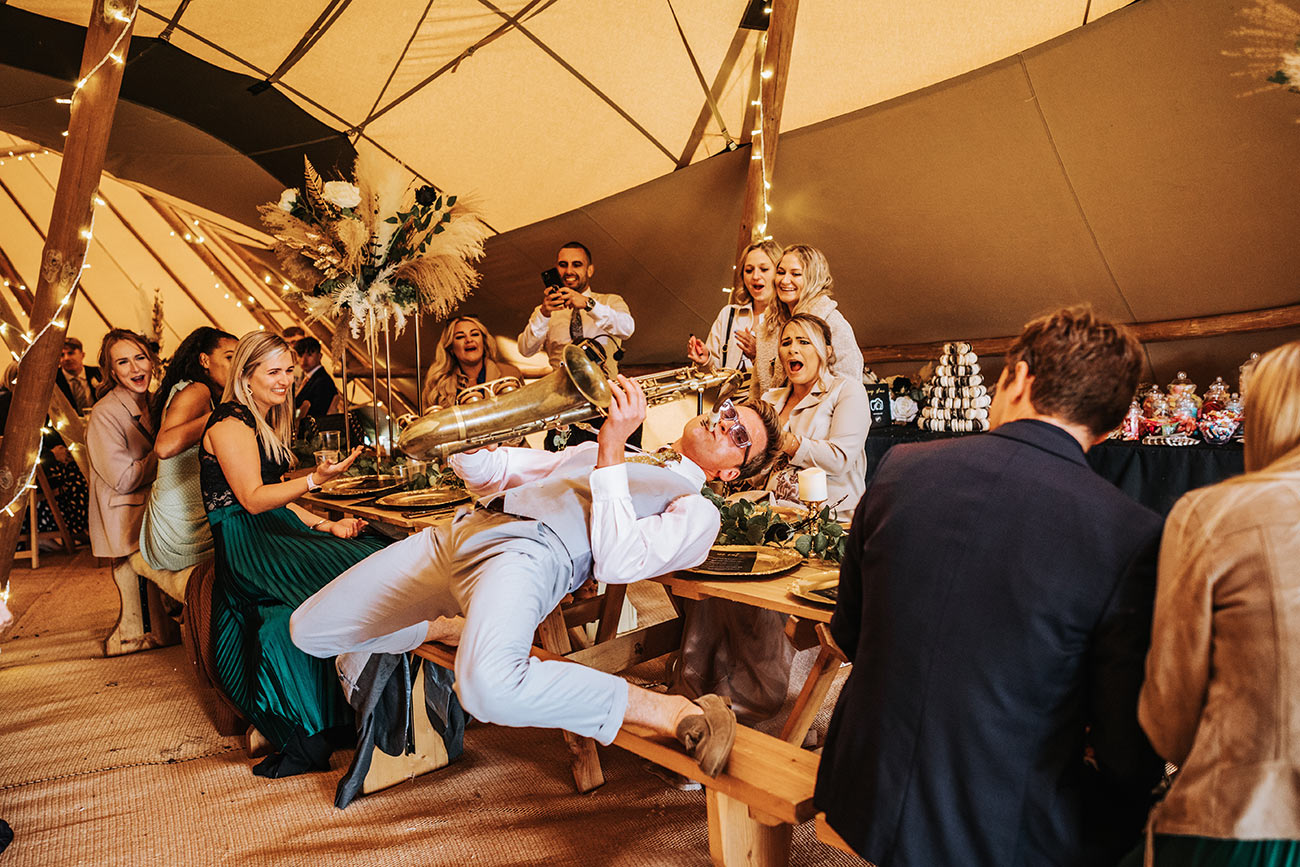 Daniel Costin Grant Lampard Photography
Live music
Set the mood for your wedding ceremony and reception with a live music performance. Whether it's the elegance of a harp at a country house setting or the tropical vibes of steel pans for a beach wedding, live musicians will add a touch of magic to your day. You could even opt for a singer/songwriter to write a personalised song and perform it, especially for you.
Live painter
As your ceremony and reception unfold, a live painter will create a stunning picture that beautifully captures a moment from your day. Guests can watch the painting take shape throughout the celebrations and the finished piece will become a cherished keepsake.
Animal guests
Add a touch of charm to your wedding by inviting friendly animals to join the celebration. Head off for a short walk with alpacas – or your own pet could make a guest appearance, providing an opportunity for memorable photographs and unexpected moments.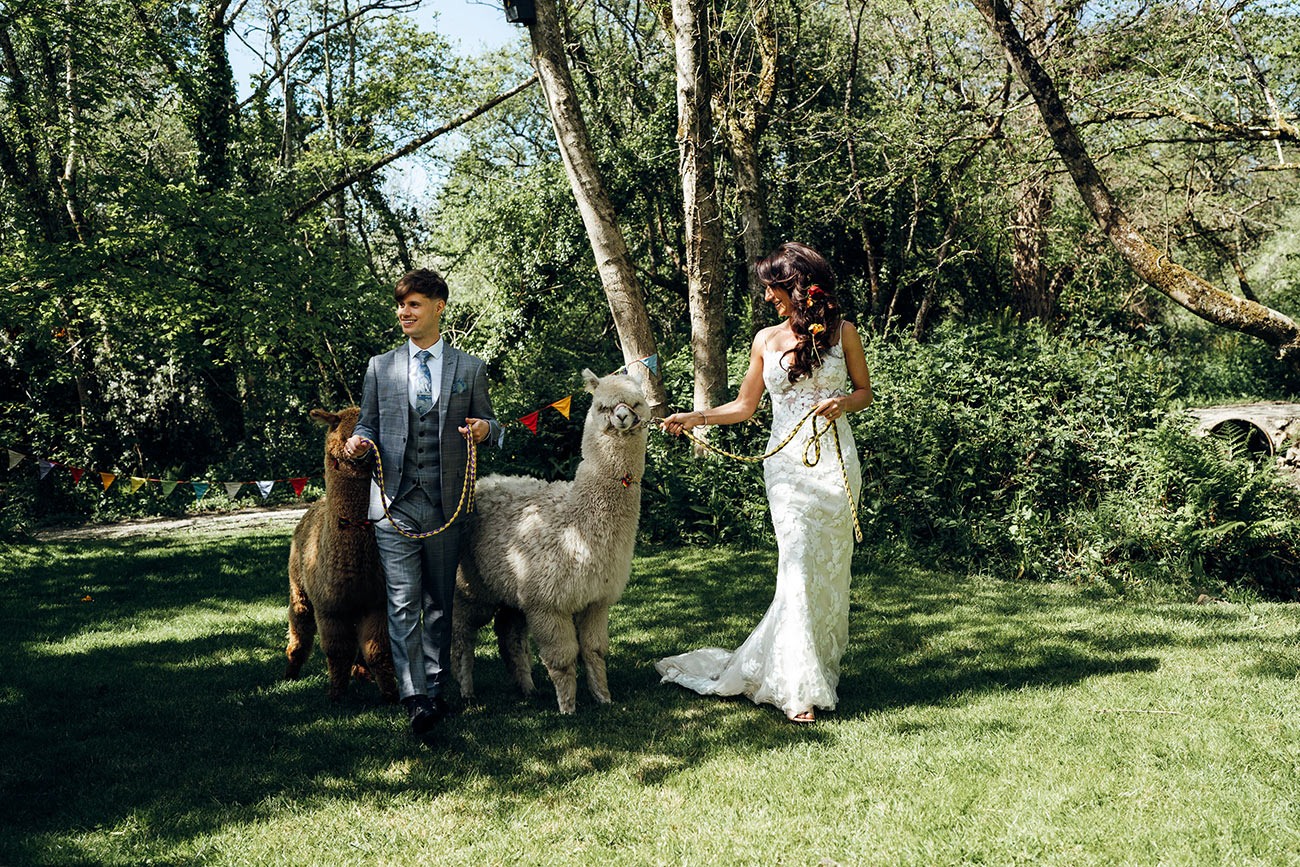 Toby Lowe Photography
Garden games
Bring out the inner children in your guests with garden games. Set up games like giant Jenga, tin can alley and limbo or choose team games reminiscent of school sports days – think sack races and space hopper relays. We've even seen guests try their hand at archery during the drinks reception; just make sure you hire a professional to teach your guests how to hit the target!
Food stations
Treat your guests to an array of food stations, catering to their sweet and savoury cravings. An ice cream trike, doughnut stand, candy cart or crisp wall each offers tasty treats and serves as a visually appealing display that can complement your wedding décor.
Crazy golf
Mini golf is becoming a popular addition to summer weddings. Hire a supplier to set up six holes on the lawns at your venue to keep guests entertained during the cocktail hour. A mini golf course also provides wonderful photo opportunities.
Table trivia
Break the ice and encourage interaction among guests with table trivia cards. From quizzes to charades, fun table games will spark conversations and laughter as guests get to know each other better during the wedding breakfast.
Glitter bar
Add a touch of sparkle to your evening reception with a glitter bar. The perfect addition to a festival-themed wedding, guests can get creative with glitter and dazzling accessories, ensuring they shine on the dance floor!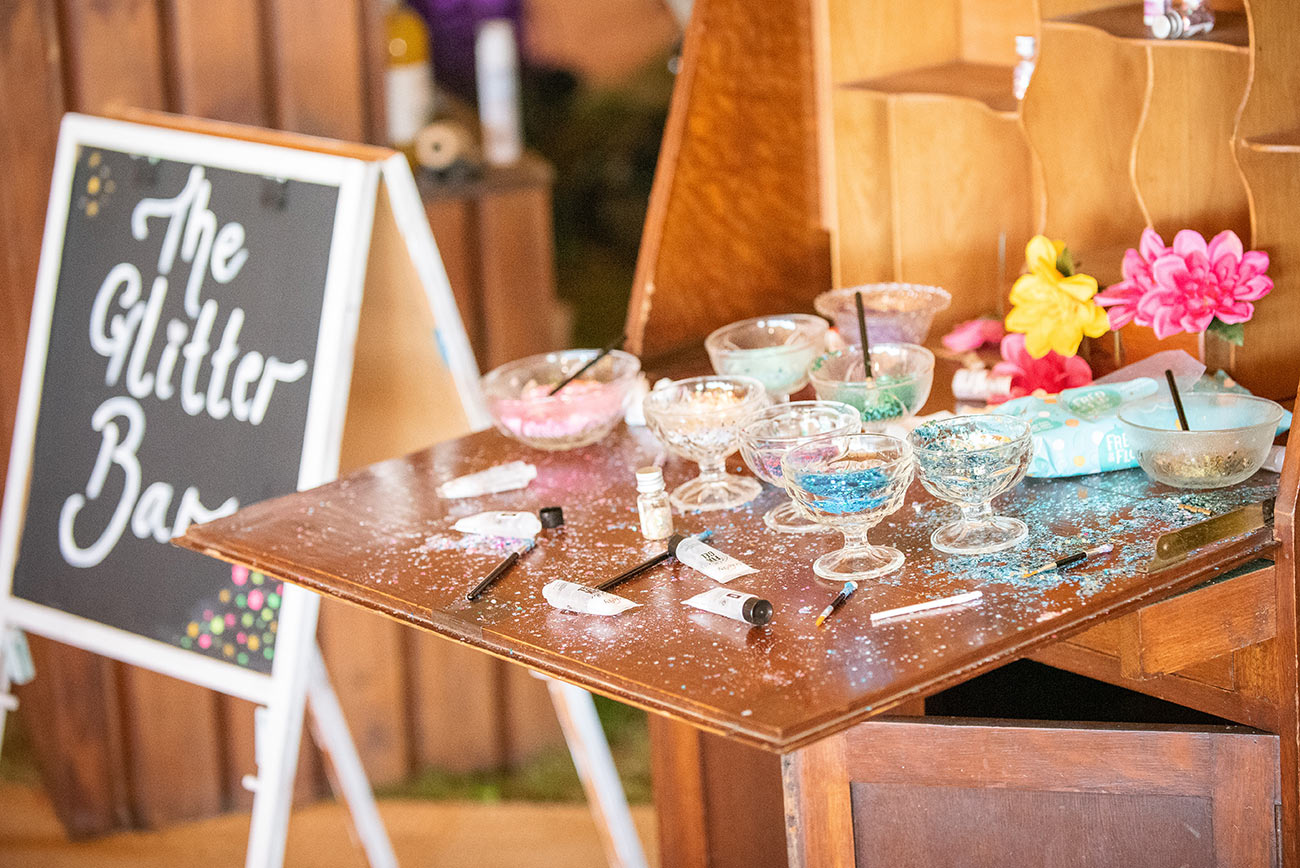 Indigo Perspective
Speech bingo
Pop a wedding-themed bingo card on each place setting for guests to play word bingo as the speeches take place. Add an extra element of fun by asking your guests to place 50p bets on how long the speeches will last. Ask one of the bridal party to time the speeches and the person who guessed the closest time will win the collected money!
Kids' corner

Set up an area especially for children, with colouring books, puzzles, toys and games. You could even hire children's entertainers, meaning all the adults are free to enjoy the wedding with the knowledge that the little ones are being looked after.
Table chefs
Make your wedding reception an interactive dining experience by appointing certain guests as 'table chefs'. Provide one person from each table with carving tools (and a chef's hat!) and let them take charge of carving meats from sharing platters at their respective tables. It's a fantastic icebreaker and adds an element of fun to the dining experience.
Singing waiters
Surprise your guests with an unexpected performance from singing waiters. These talented performers will help to serve dinner before dramatically breaking into song at the end of the meal. Guests will be up on their feet waving napkins and dancing, setting the mood for the evening reception.
Mr and Mrs quiz
Test your knowledge of each other with a fun and light-hearted Mr and Mrs quiz. Guests can enjoy guessing the answers and cheering you on as you respond to amusing questions about your relationship.
Casino royale
Create a glamorous atmosphere by hiring casino tables for your evening reception. Guests can learn the rules, try their luck at various games and enjoy the thrill of an authentic casino experience, without parting with any money!
S'mores and sparklers
Create a cosy and magical moment with a s'mores and sparklers station. Guests can enjoy their toasted marshmallows before gathering around the firepit to light twinkling sparklers.
Photo booth snaps
A photo booth is a surefire way to capture joyful and candid moments of your guests. Provide props and a backdrop that complements your wedding theme and guests can let loose and have fun in front of the camera.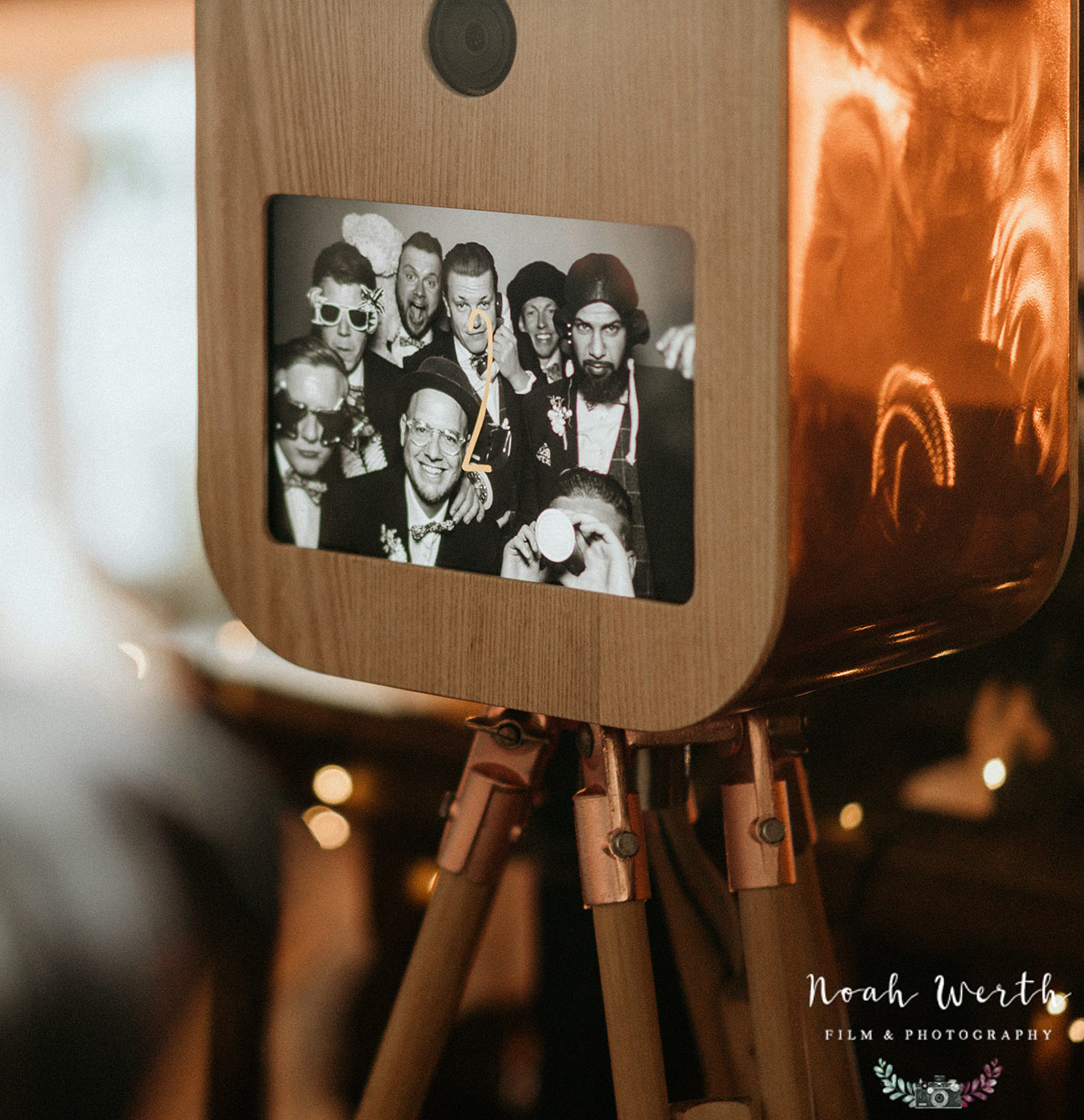 Flicksbox Noah Werth Photography
Magic moments
A magician can move among guests during the reception, performing tricks and illusions that will leave everyone astonished. A magician's memorable performance will be one that your guests will talk about long after the wedding.
Dance floor fillers
Get guests involved with the evening party playlist by asking them to choose a song when they RSVP. Add it to the party playlist for your band or DJ and everyone will be on the dance floor waiting to hear their song.
Silent disco
Keep the party going late into the night with a silent disco. Offer different playlists for different age groups or genres, ensuring that every guest can groove to their favourite tunes. Each playlist will show a different colour on the headphones so that guests can gravitate towards friends listening to the same songs.
Smoke bombs
Add a pop of colour with these vibrant bursts of smoke, which create stunning photo opportunities and add a sense of wonder to your celebration. Gather your guests outside when the light is just fading for the picture-perfect moment.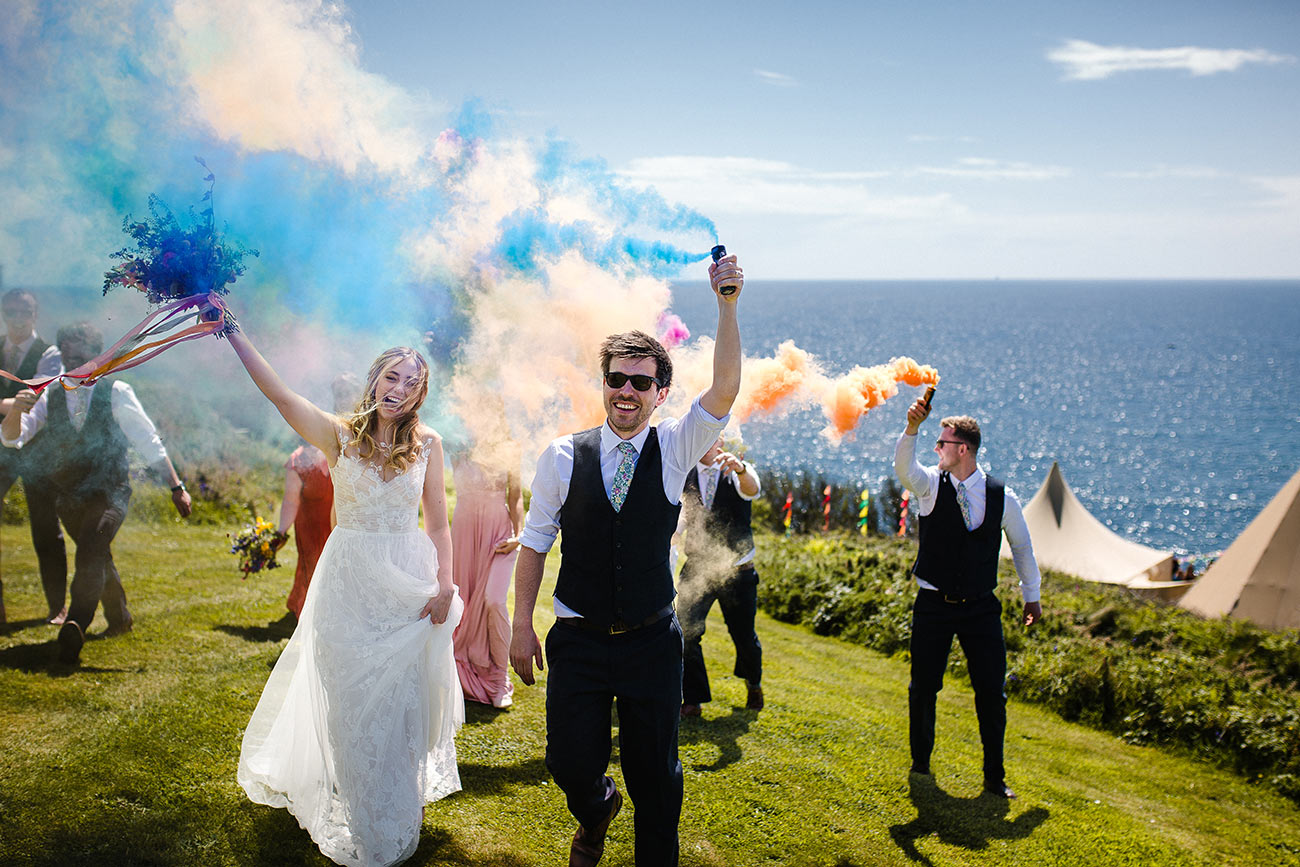 Kathryn Clarke-McLeod Photography
Rollerskating disco
You can even take the silent disco a step further with rollerskating discos, complete with headphones so the music stays 'silent'. Guaranteed to get your guests moving, it's a super-fun way to raise those heart rates and have your guests laughing and feeling the party vibe!
Join the circus
From flame performers to tightrope-walkers, circus performers create a real 'wow' moment that will have your guests on the edge of their seat, bringing a sense of performance and fun to your wedding day.
Aerial acrobats
Providing a moment of 'eyes-up-in-wonder' as your guests enter, picture an aerialist moving slowly and gracefully through shapes and poses – especially impressive at a marquee wedding. You can even have your welcome drinks poured from above by aerial acrobats!
Caricature artists
Guaranteed to raise a smile, a live artist who captures caricatures of your guests is a brilliant form of entertainment. Not only will they bring the fun element to your wedding, but your guests will get a keepsake from the day in the form of their caricature drawing.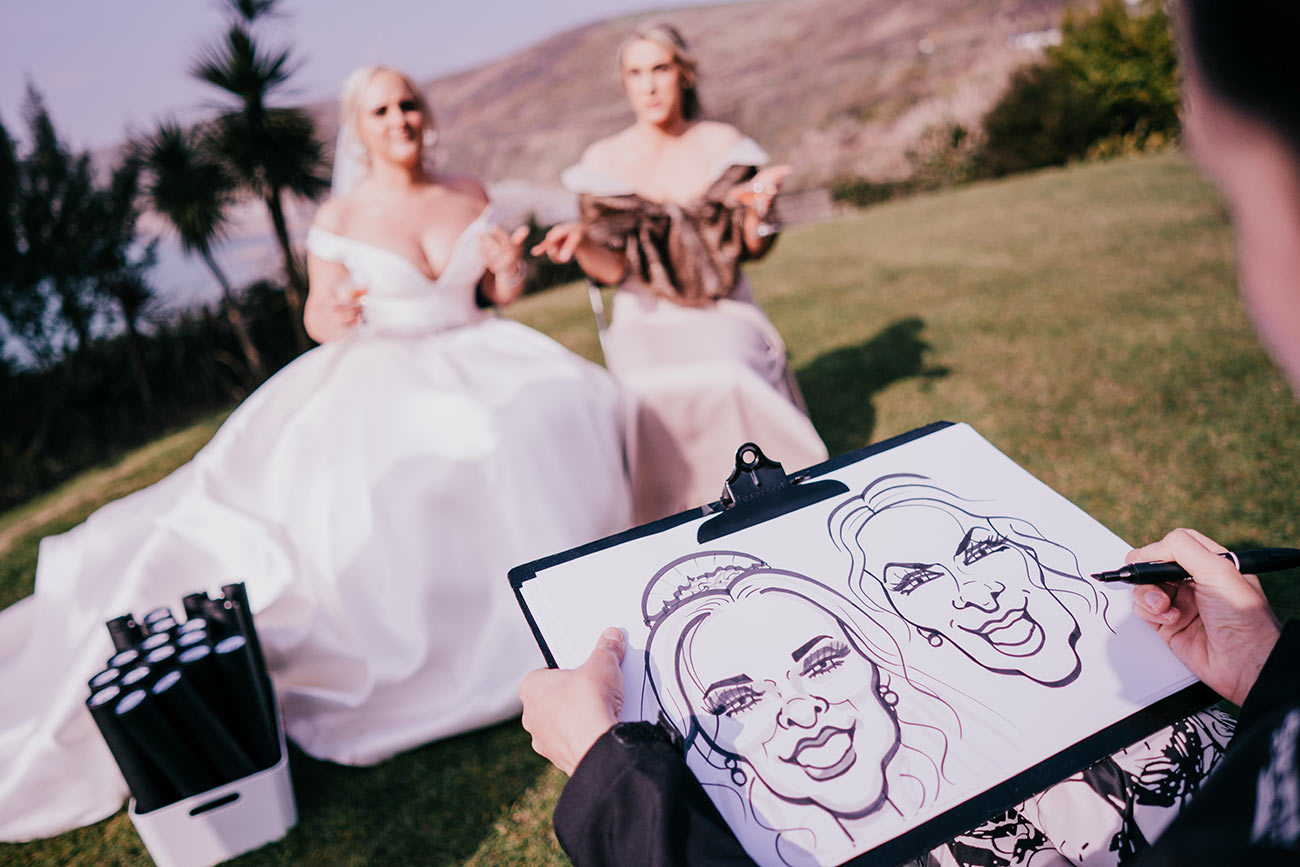 Cornwall Caricatures Alan Law Photography
Out with a bang!
End your wedding day with one final surprise: a firework send-off. Head outside for the fireworks as they light up the sky and signal a dazzling end to the most magical day.
Fun factor
When it comes to planning the entertainment for your wedding day, choose ideas that you'll enjoy. Remember there is already a lot going on at a wedding, so you don't need to fill every second of the day with performances. Choose a few ideas and have fun as each element of your day unfolds – visit wedmagazine.co.uk/wedding-entertainment for our directory of fab wedding entertainers.
words Becci Clubb
Main image: Pura Vida Cornwall
Wed

Directory

All you need from the finest wedding suppliers in Cornwall and Devon