---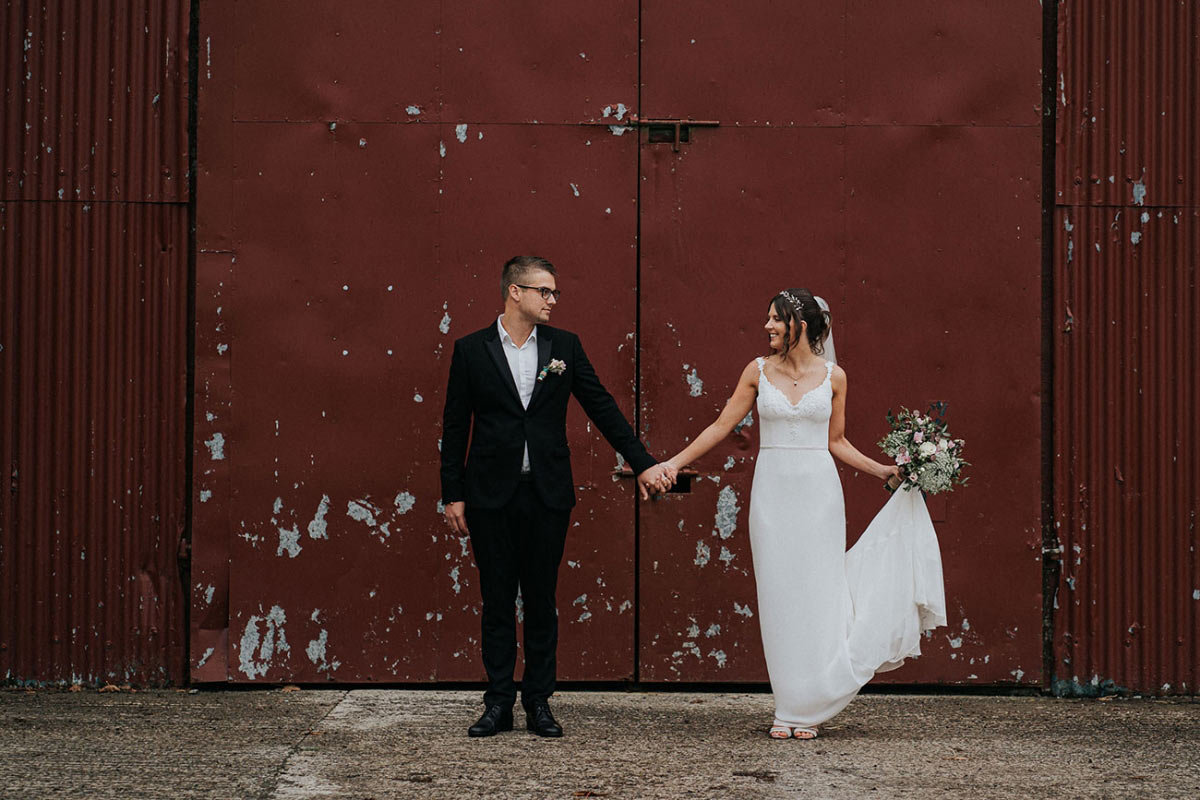 Wedding at Trenderway, Cornwall
Shades of Autumn
Charlotte and Ben's relaxed country wedding at Trenderway
"We had been together for seven years before Ben proposed. I had given up hope to be honest and never thought it would happen!" reveals Charlotte. "We had arranged to go away for our anniversary to Sharpham Vineyard and, after many glasses of wine, Ben proposed looking over the water. It was perfect as it was just the two of us and our lovely dog, Piper."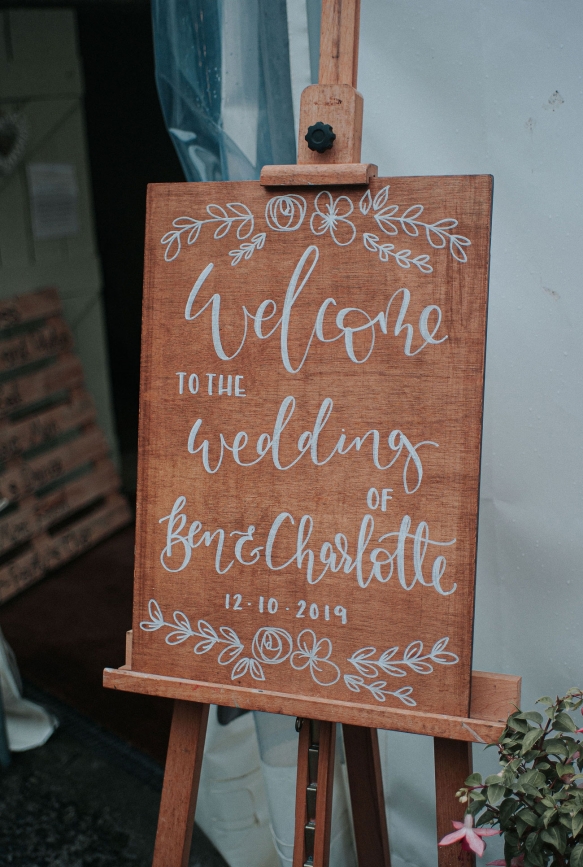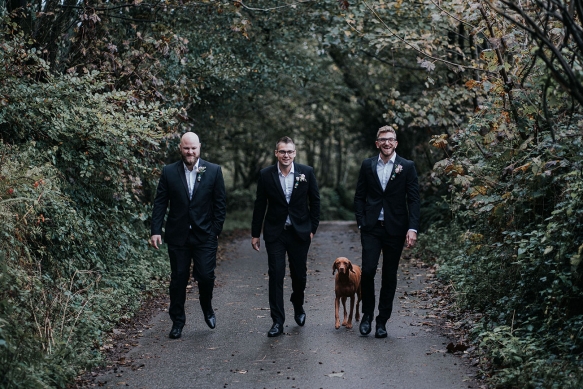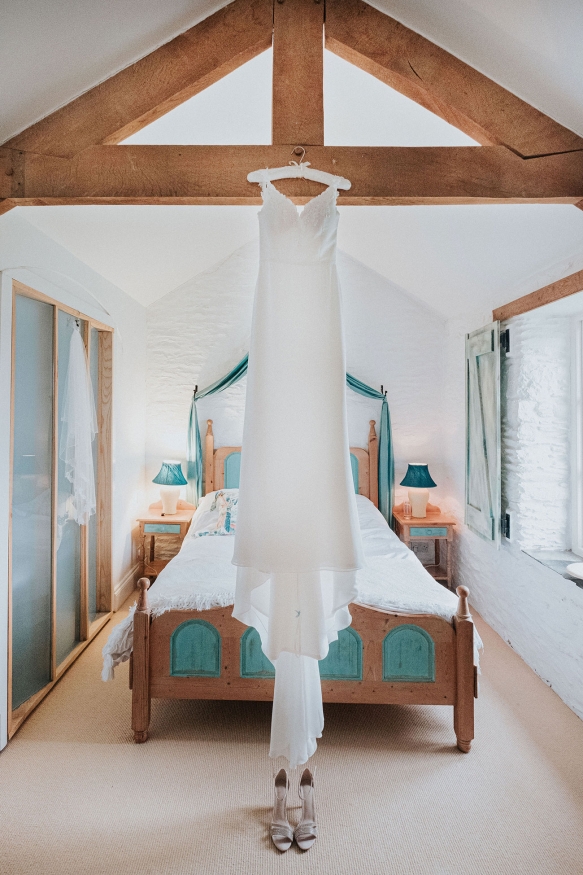 The couple's pre-requisites were simple: a relaxed event in a beautiful setting. "We knew we wanted something that would be easy and wouldn't involve too much work," explains Charlotte. "We wanted to be able to enjoy our day and not be stressed with everything – and also wanted a venue that was quite chilled and wouldn't take things too seriously. Trenderway is just so beautiful and we knew it was the perfect place for our wedding."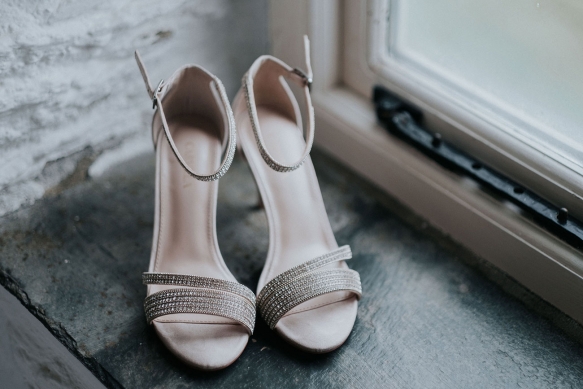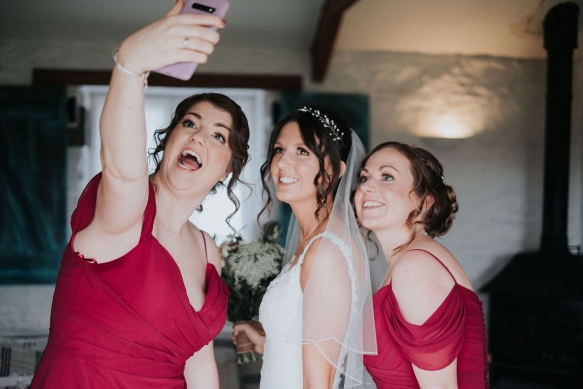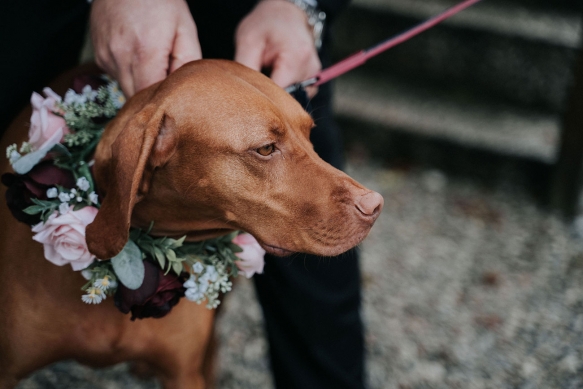 Opting for an autumn wedding, the couple let the season inspire the look of their day, from the colour scheme to the décor, which included gorgeous floral arrangements by Charlotte's mum. "My mum is amazing at flower arranging and I thought it was so special to have her to do some of the arrangements for the day," says Charlotte.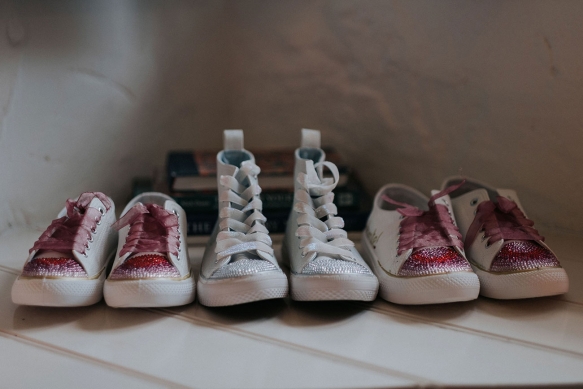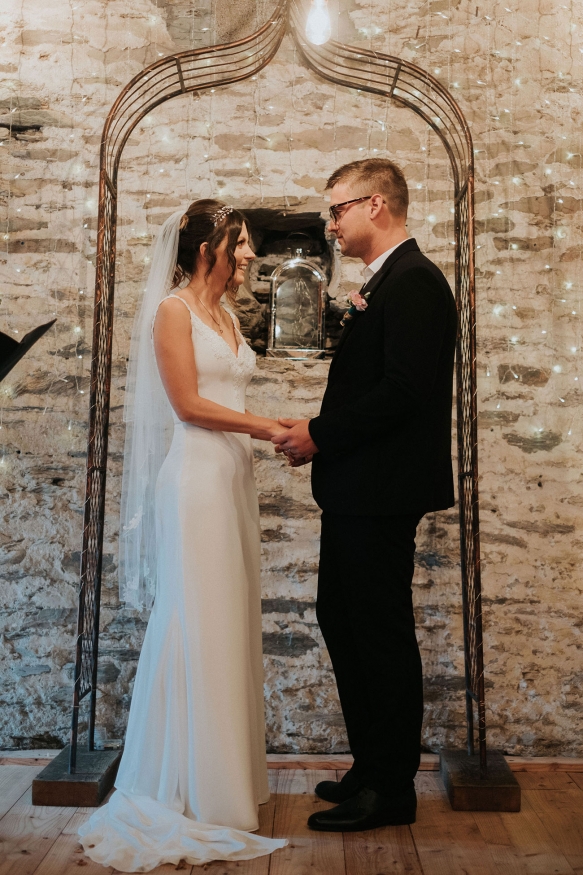 The barn ceremony was a poignant and personal affair, where Charlotte's niece Olivia walked down the aisle ahead of her. "My brother, Tom, did a reading from a children's book, which was hilarious, and we also had Piper in the ceremony with us, which was lovely," adds Charlotte.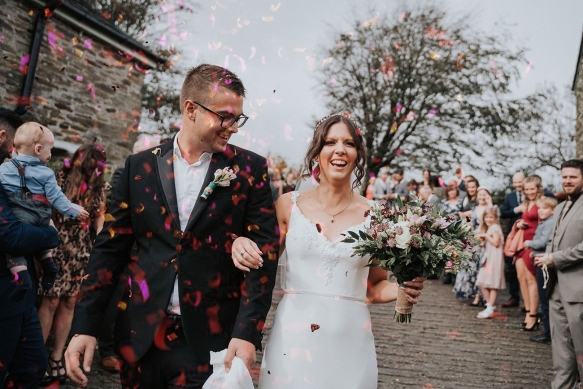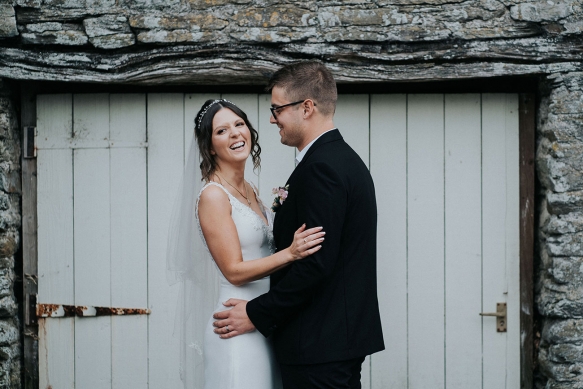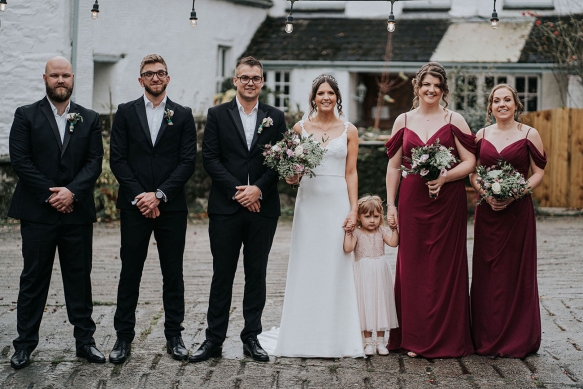 Drinks and canapés followed while the newly-weds headed off for photos, returning to a lip-smacking sharing style feast. "We wanted it to be informal and food we would normally order from a menu," says Charlotte of the rustic platters stacked with mini beef sliders and crostinis followed by mac and cheese, spatchcock chicken and beef brisket, rounded off with red velvet cake and sticky toffee pudding.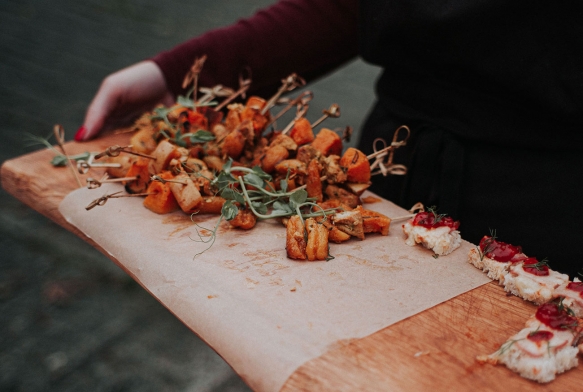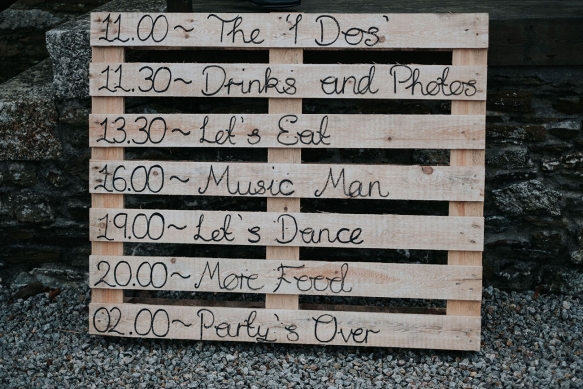 "I loved this time of the day as I watched people talking and enjoying themselves. I think one of my favourite moments was sitting at the top table in the reception looking at everyone having a lovely time with Ben beside me," she reminisces.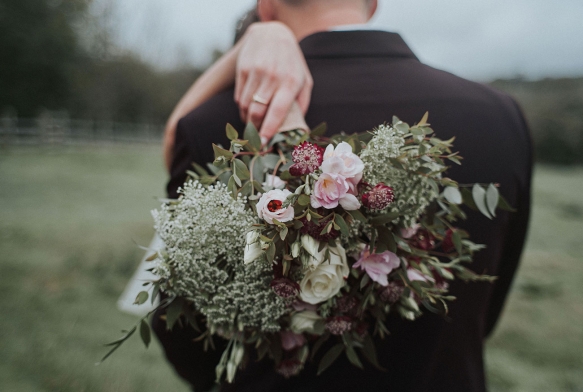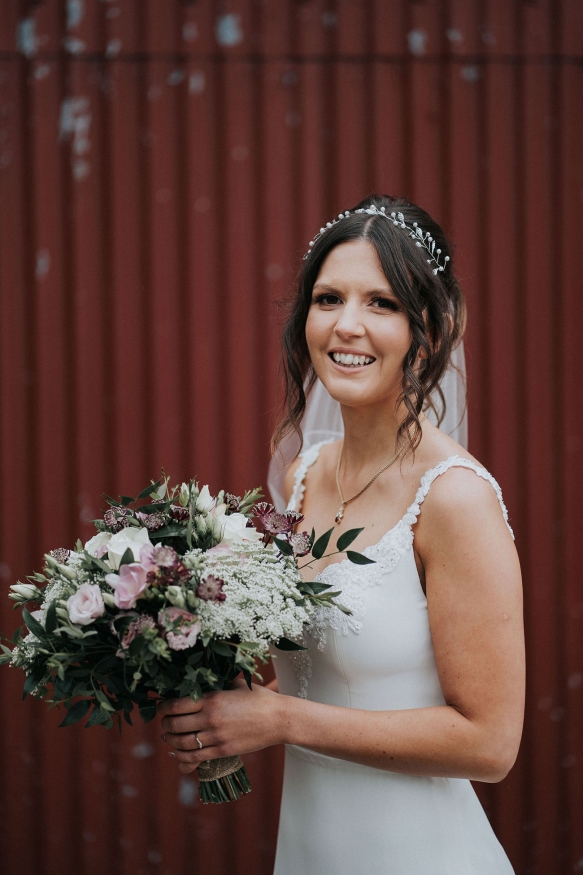 The culinary delights continued with an evening of freshly cooked street food that included the groom's special request of burgers, as well as loaded fries and made-to-order chocolate brownie tray bakes.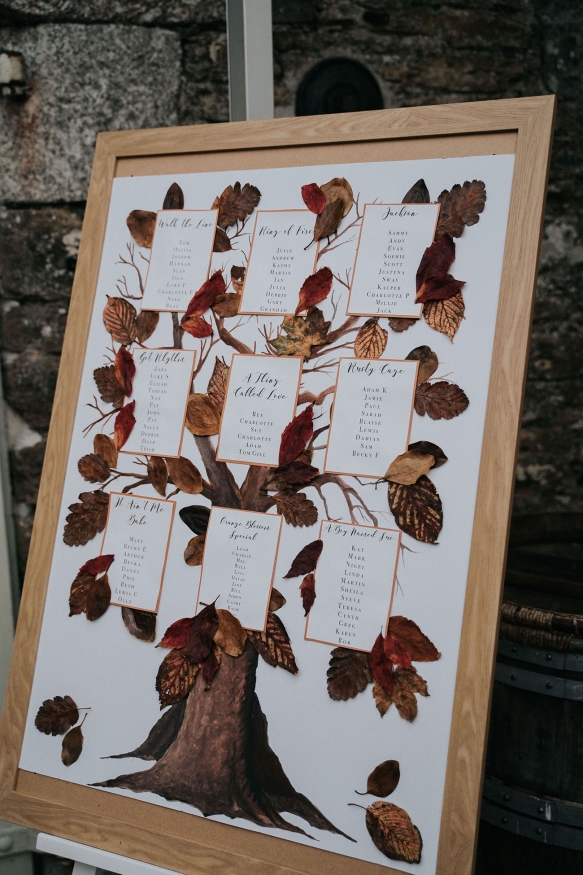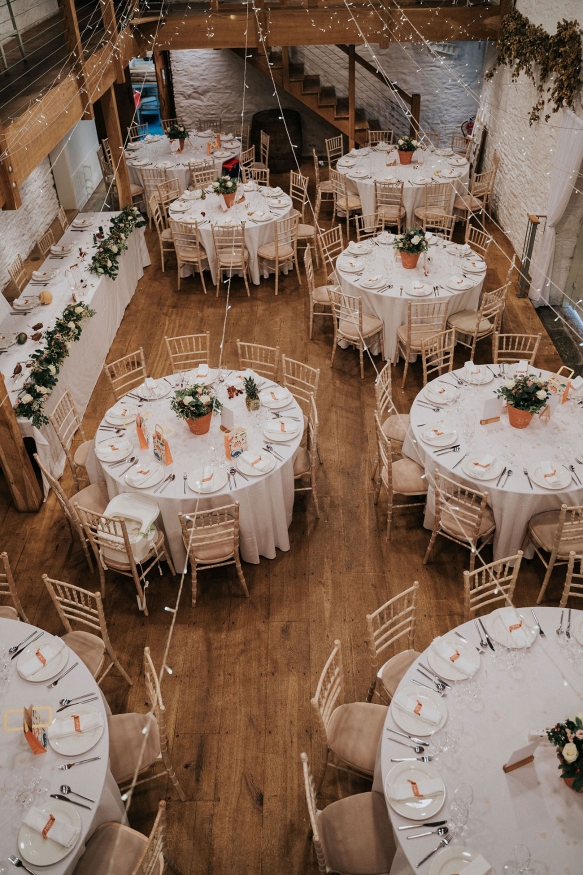 "For our first dance song we chose 'Islands in the Stream'. I really like 'Gavin & Stacey' and there is an episode where they line dance to this song. I had asked my maid of honour to set this up and she got a group of people to line dance behind us whilst we were dancing. I loved this – and also it took some of the attention away from us," says Charlotte of another fond memory.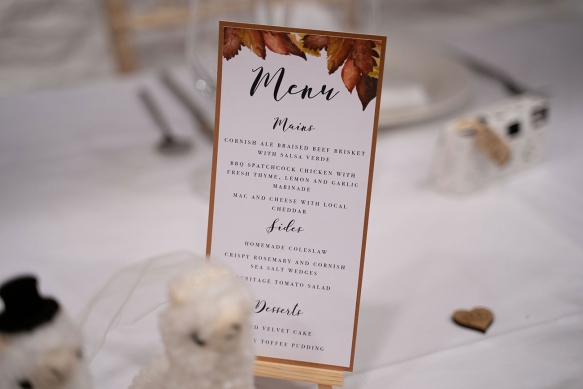 "I would say ask for help," she adds by wise word of advice. "Don't feel you have to do everything yourself. Ben's mum, my mum and sister-in law were amazing and desperate to help out. And don't stress over the little things. Remember what the day is for and why you are getting married. Also, make sure the day is what you both want and not what other people want it to be."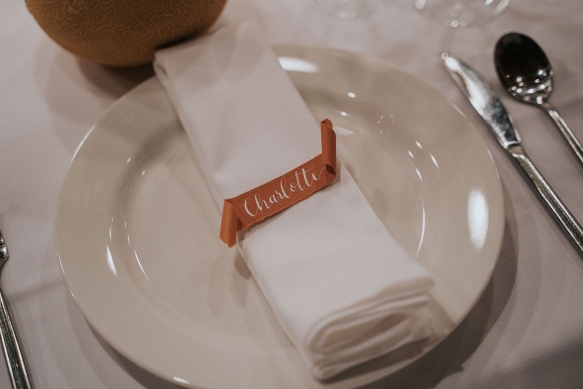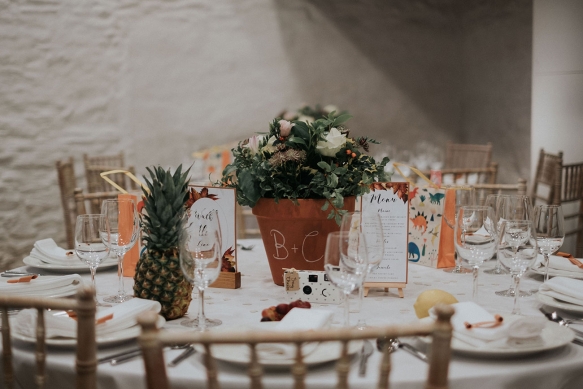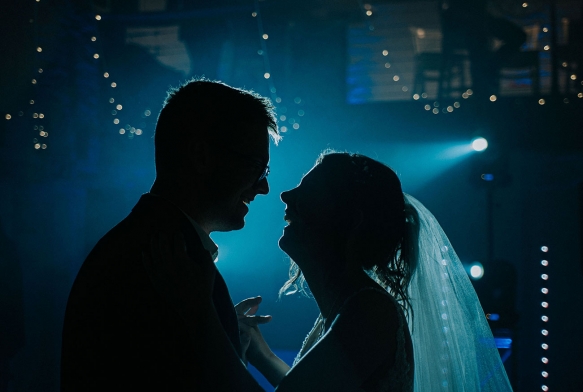 Hair Jo Jefford
Make-up Emma Roberts
Wed

Directory

All you need from the finest wedding suppliers in Cornwall and Devon