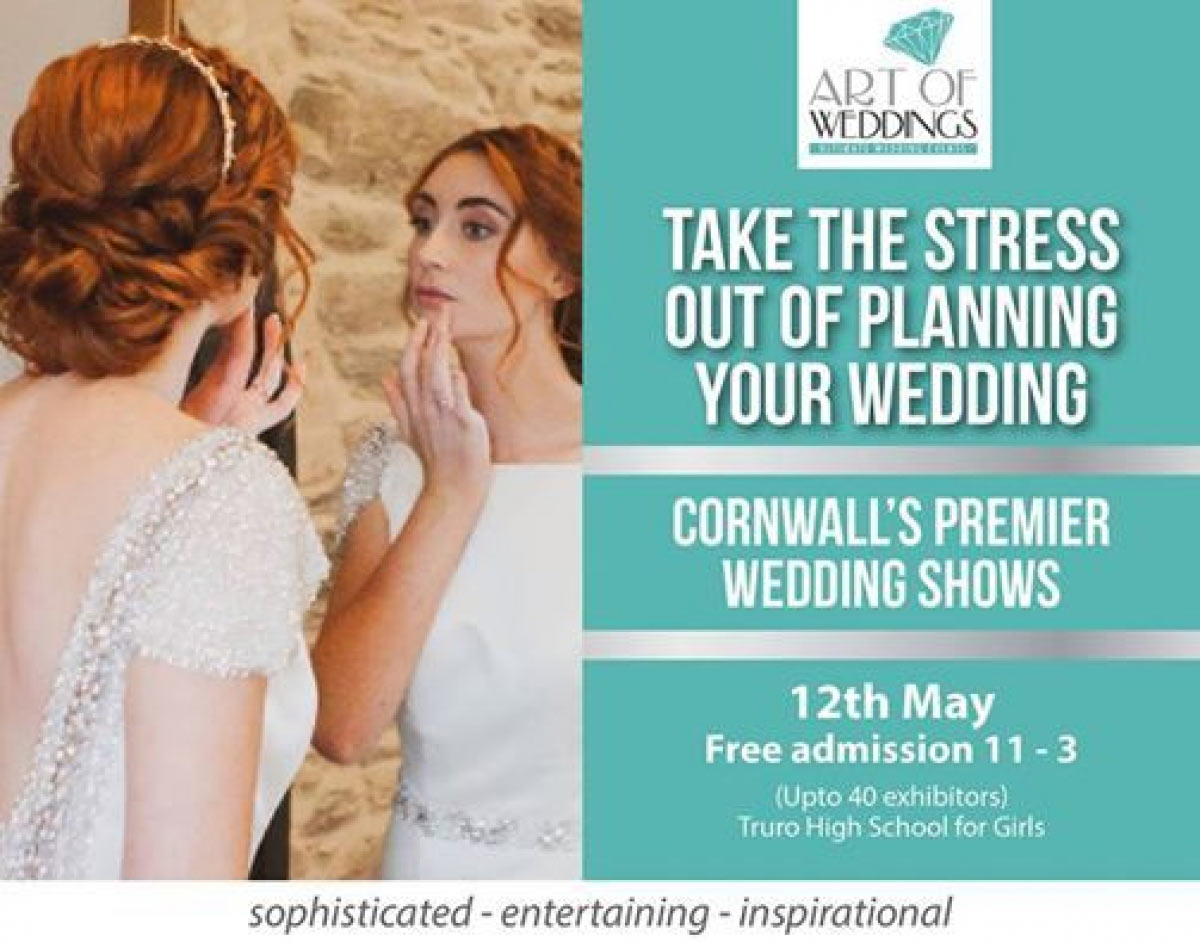 Art of Weddings Wedding Show
Article Published: Tuesday 7th May, 2019 - 1:24pm
Not just an enjoyable wedding show with plenty to entertain you on the day, the Art of Weddings wedding show on May 12th is also a comprehensive event that will help you plan the wedding of your dreams. Hosted from 11am to 3pm at Truro High School for Girls, the venue provides easy access, is child-friendly and offers plenty of free parking.
Expect a host of up to 40 expert and talented suppliers and makers who will be on hand to offer a variety of services and products to help plan and provide for your perfect day, as well as a stunning marquee by Absolute Canvas, offering engaged couples the opportunity to see one of these beautifully decorated structures.
From a spectacular catwalk and workshops to demonstrations and live entertainment, it promises to be a thoroughly entertaining day out for the entire family.
---