The Devon Edition of Wed Magazine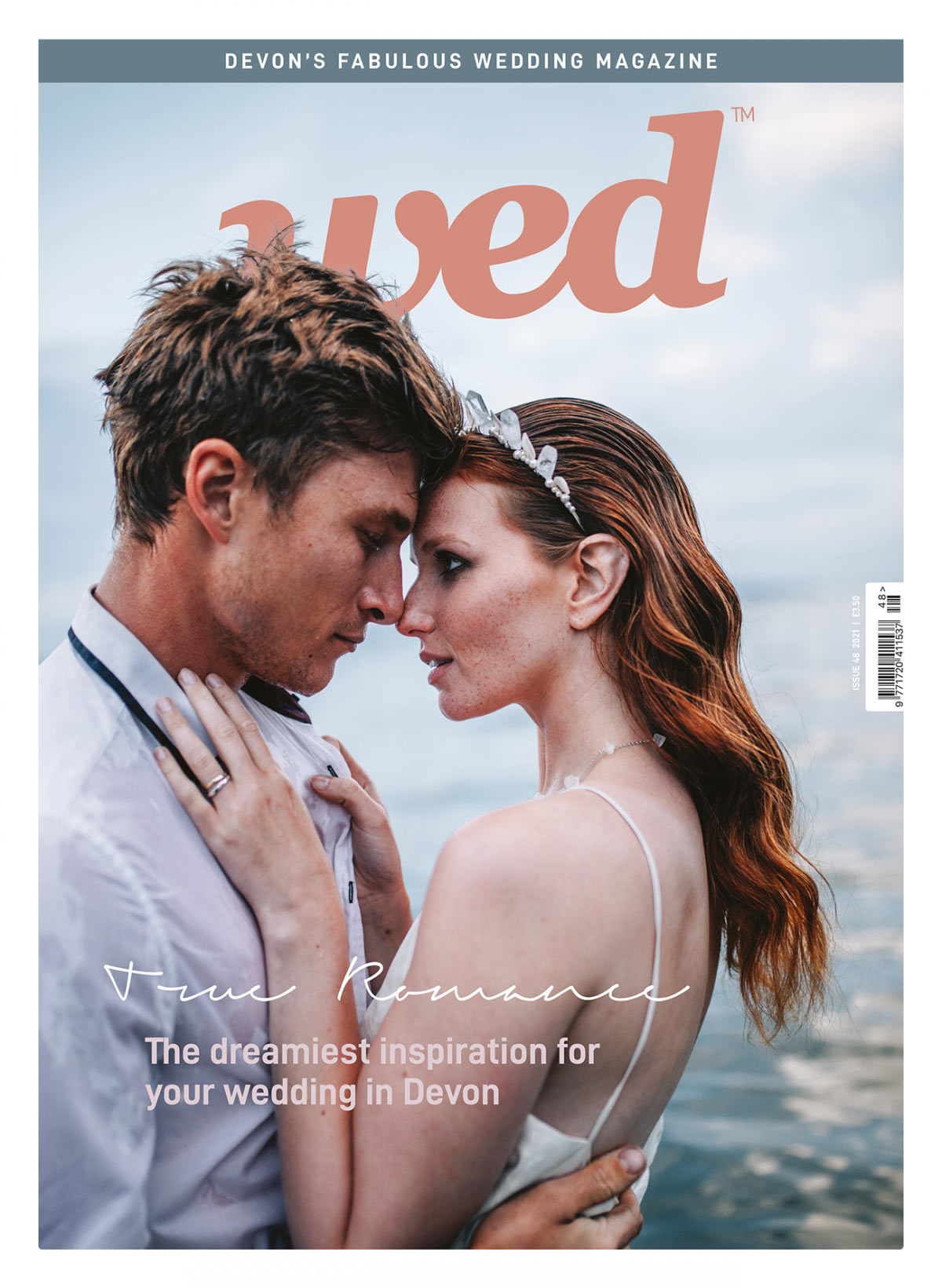 Devon Wed Magazine - Issue 48
HEAVENLY SHORES
From north coast to south, this issue celebrates the dream of a wedding on Devon's coast. From the wave-lashed cliffs of the north to the secluded coves of the south, let these pages take you on a journey of sun-kissed seas and stirring romance, filled with gorgeous dresses, Devon-made jewels and stunning styling ideas.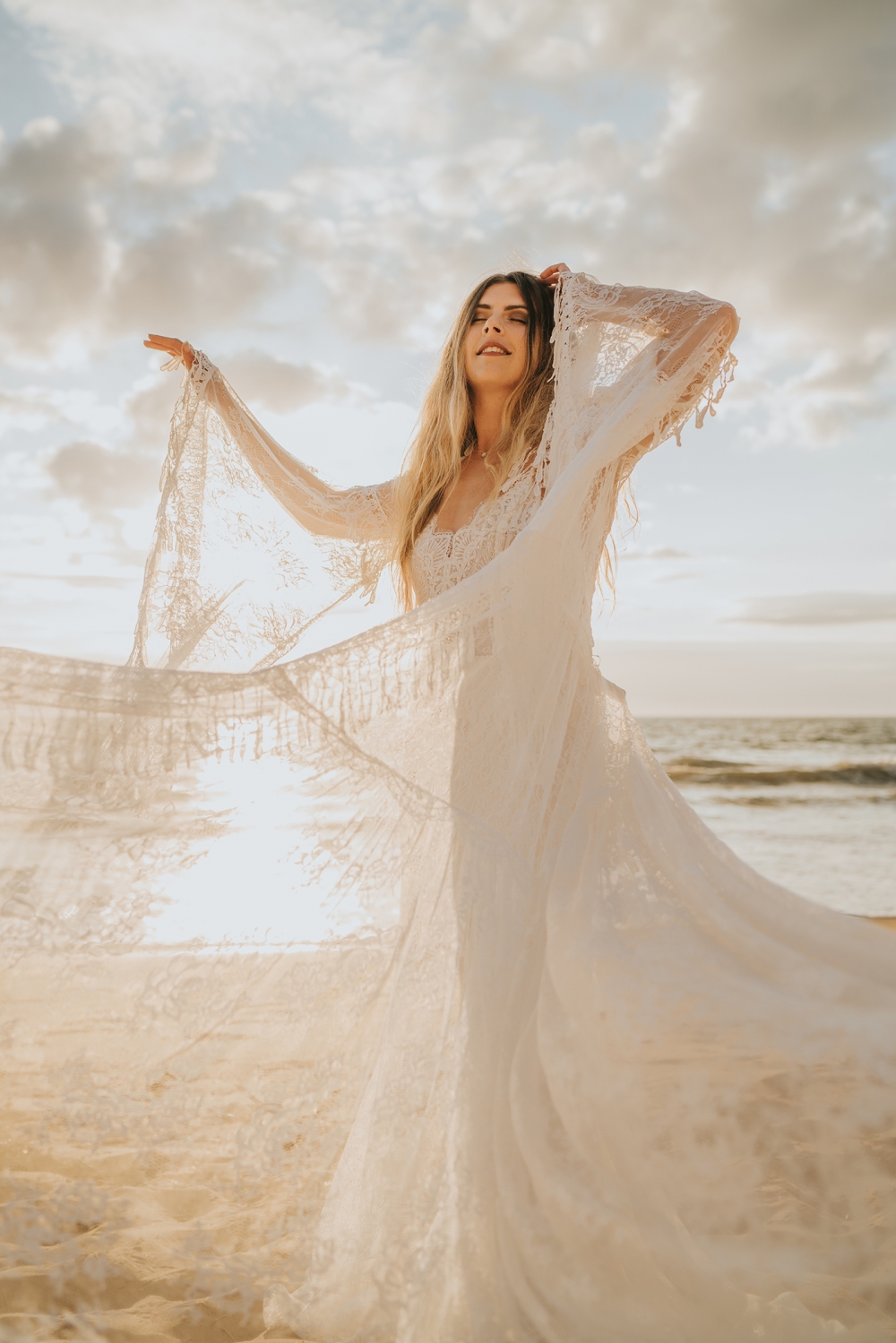 Grace Elizabeth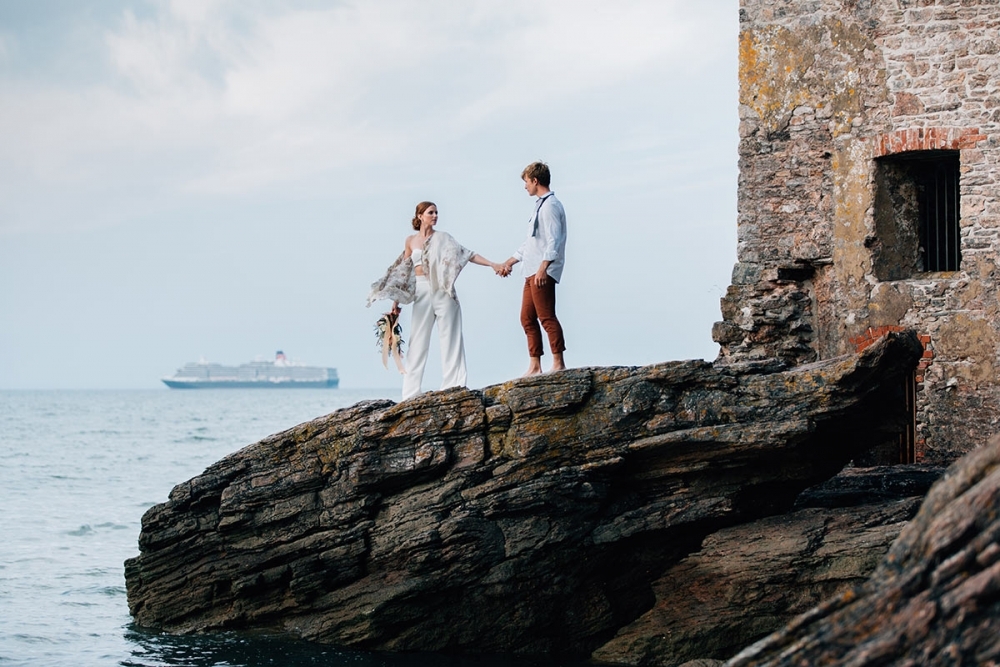 Maria Madison
Devon is very much at the heart of 'You, Me and the Sea', an elopement shoot captured at Elberry Cove in south Devon and sprinkled with locally crafted dresses and jewellery. Free-spirited romance reigns supreme in north Devon, where 'Angel of the North' and 'Lovers and Dreamers' celebrate boho-glam fashion within touching distance of the Atlantic breakers. And 'Still Waters' draws on the mellow mood of the ocean to create a serene wedding scene.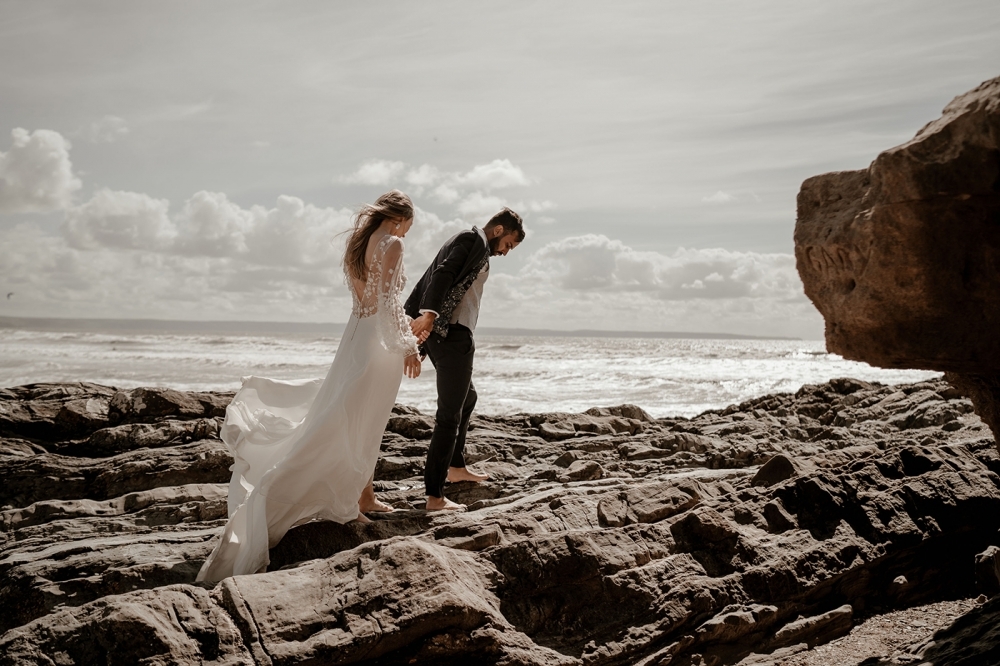 The Unbridled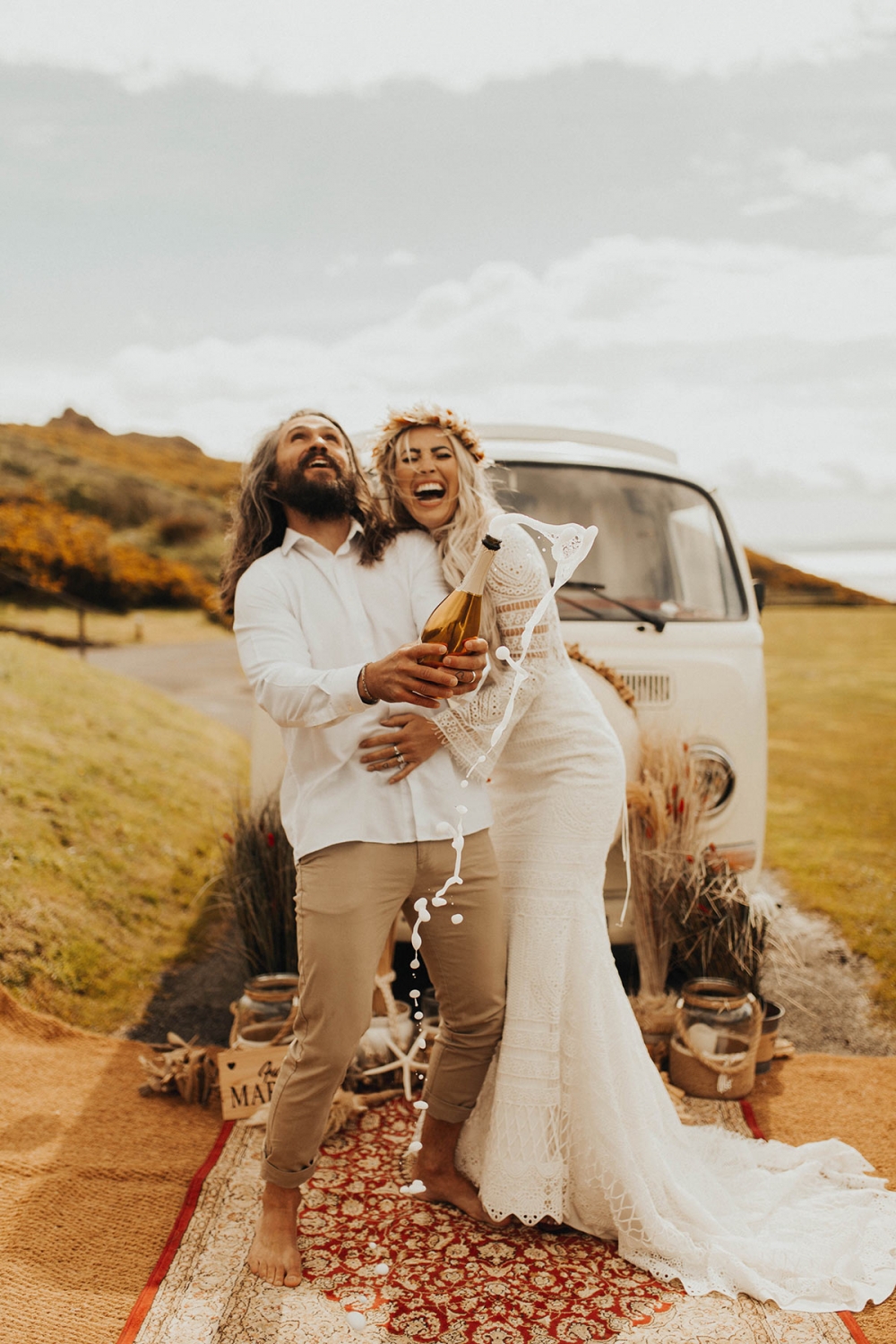 Paige Grace
For those of you drawn to the rolling hills and tucked-away valleys of Devon's rural heart, there's 'Luxe in the Country', a masterclass in contemporary styling for a rustic barn setting, and, as the nights draw in and all things snug take centre stage, 'Autumn Heart' is a love-letter to the bounty of the season with a boho-rustic edge.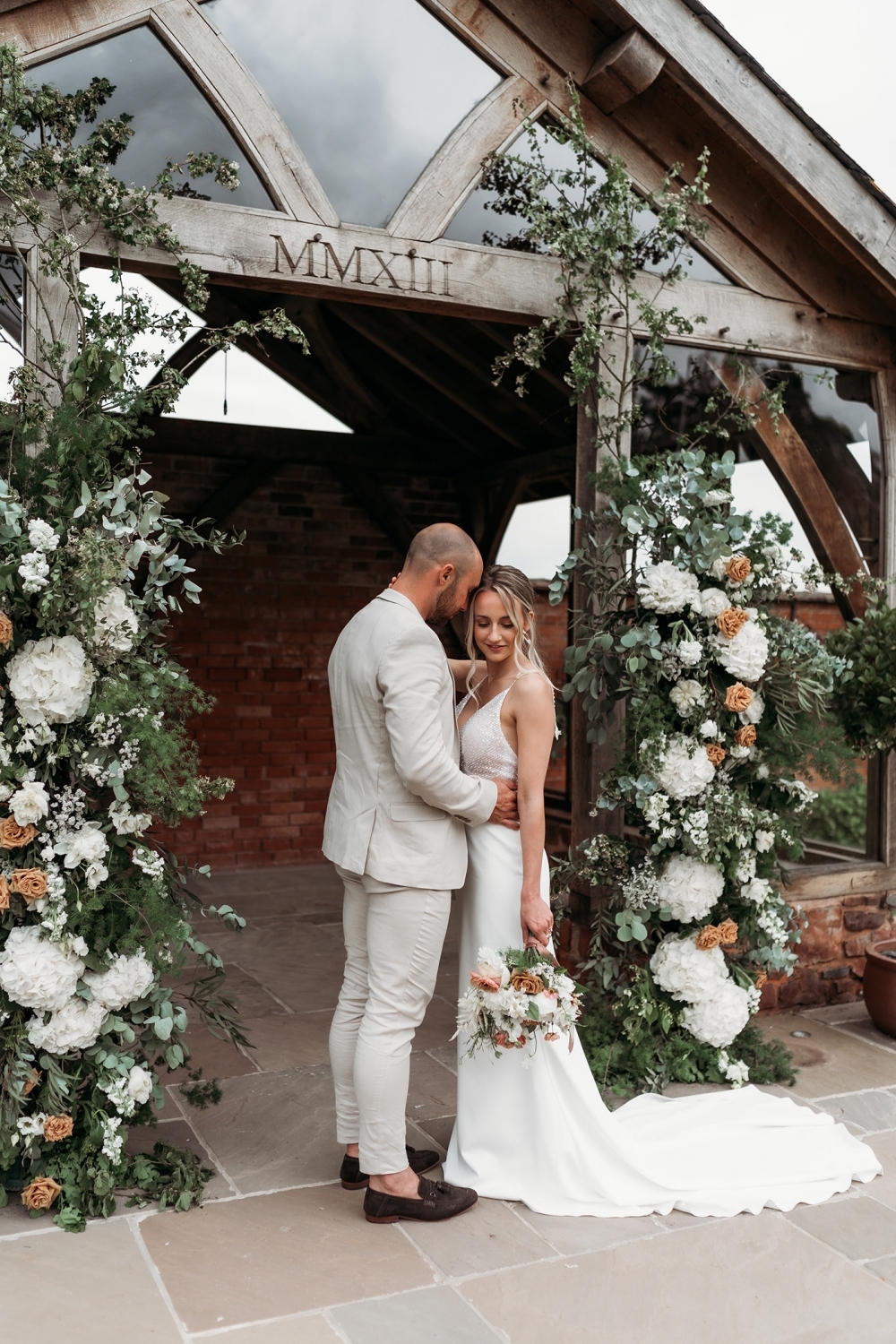 Kamila Nowak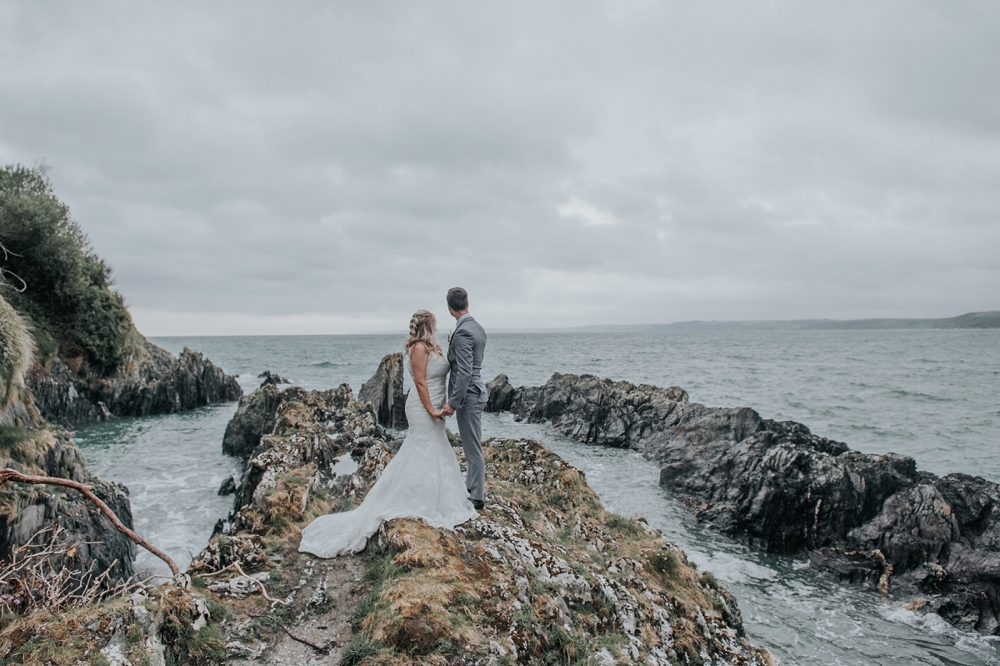 Melanie Barnfield
The real weddings in our 'Got Wed' section offer yet more evidence of the dream canvas this county offers for a wedding, taking us from Harriet and Shash's celebrations overlooking the sprawling seascapes of Saunton Sands in north Devon to Dipty and Ryan's Hindu wedding-meets-high-tea in the historic setting of Torquay's Torre Abbey. The beauty of these settings echoes the beauty of the love stories that play out there. After 15 years of editing Wed Magazine, I don't think I've ever felt more emotional at compiling these pages. From the medics who have worked incessantly during the pandemic to the couples who have faced multiple postponements, I can't tell you how happy it made me to see these gorgeous pairs savouring the day of their dreams – and having their nearest and dearest there to witness it. It's such a privilege to share these moments of joy, love and euphoria with you, our lovely readers. I hope they inspire and fill you with excitement for your own dream day, wherever you choose to marry on these sublime shores.
Rebecca x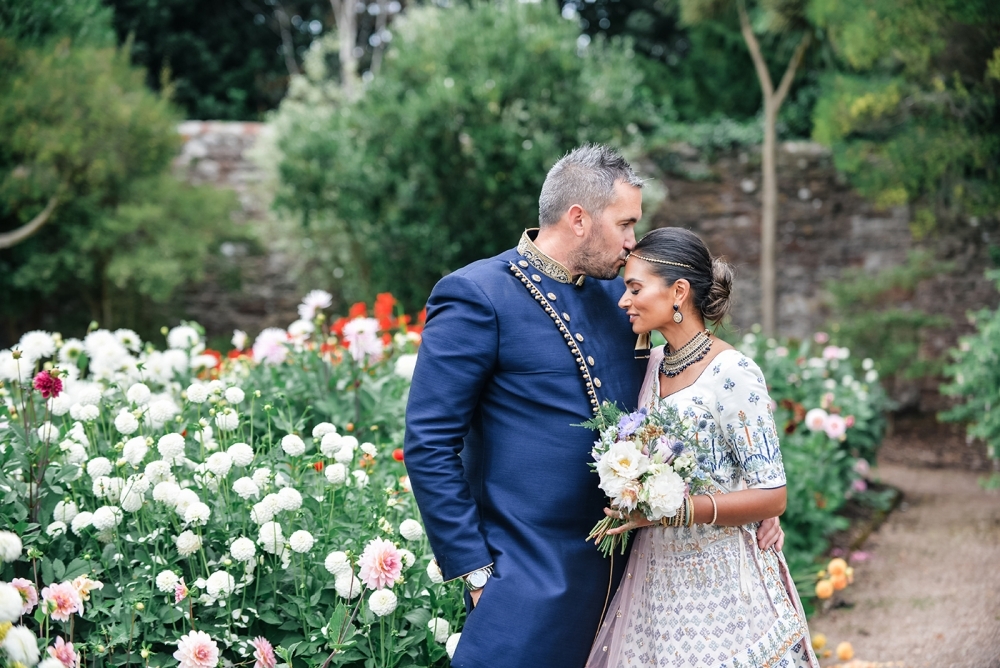 Memories & Milestones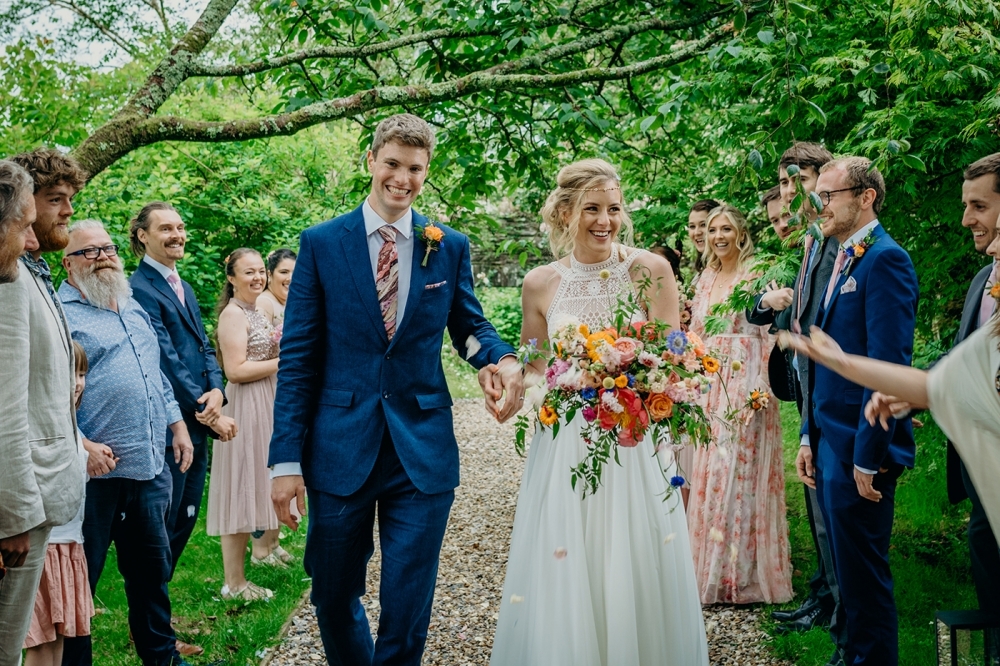 Clare Kinchin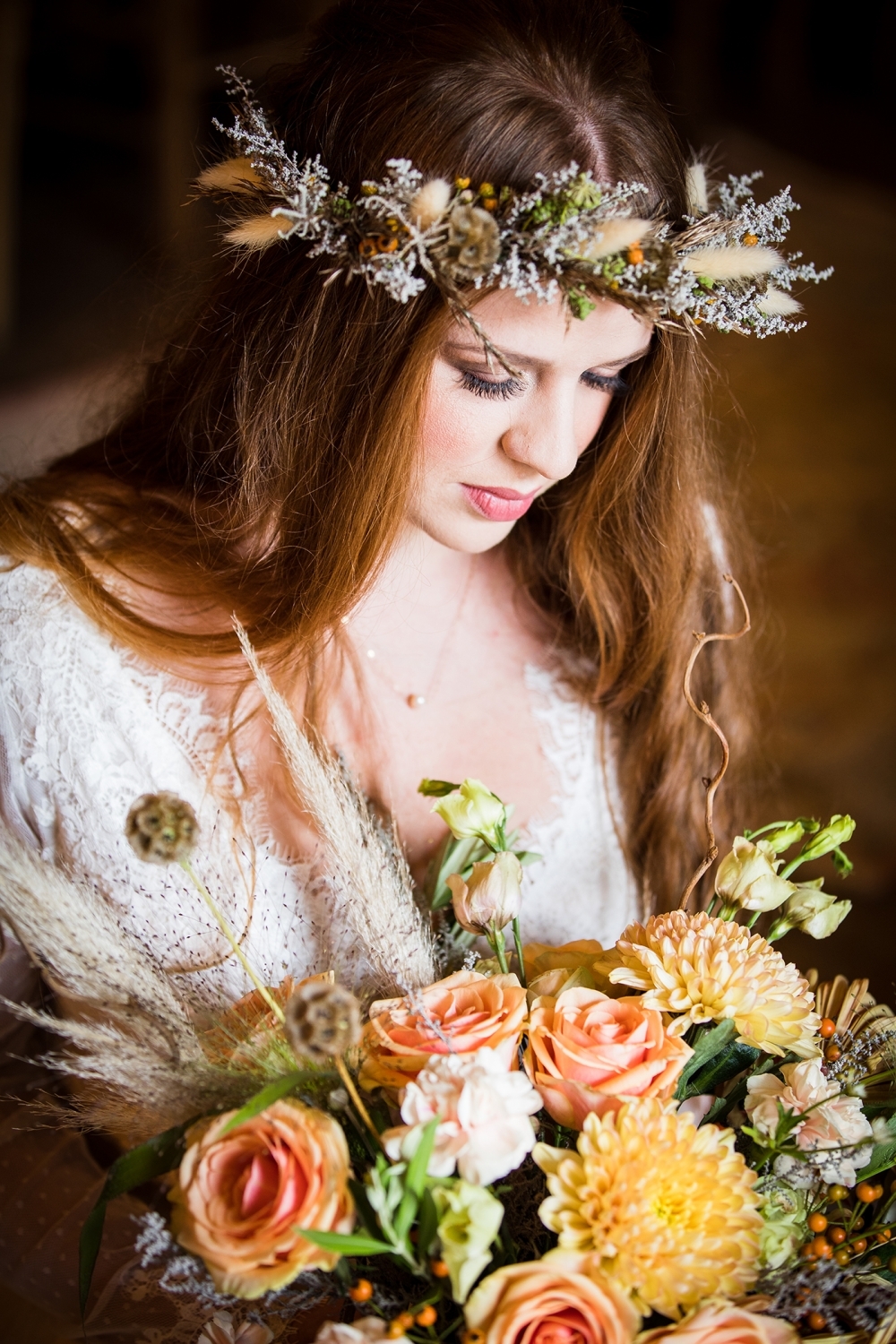 Freeformimages Photography
STYLE
12. SPIRIT OF THE SEA
Inspiration for a wedding awash with oceanic treasures
14. YOU, ME AND THE SEA
A summer elopement by the sea sprinkled with artisan touches
20. ANGEL OF THE NORTH
Ethereal lace and light-catching jewels on the sands of Woolacombe
26. WED'S WISH LIST
Dream dresses, head-turning accessories and so-stylish shoes
30. MORE THAN A DRESS
Ramp up the romance in these super-chic gowns
38. WED'S BOUDOIR
Bridal beauty tips and trends
40. DREAMERS AND LOVERS
Boho-chic inspiration for a free-spirited celebration on Devon's north coast
52. WORKING THE GROOM
Style tips and hot picks for the man of the moment
55. WED'S HIP LIST
Fresh, fun and fabulous ways to add a unique touch to your day
58. LUXE IN THE COUNTRY
Stylish inspiration for a modern wedding in Devon's rural heart
64. AUTUMN HEART
Embrace the bounty of autumn with abundant foliage, flavours and florals
68. STILL WATERS
Muted shades and shoreline treasures for a serene celebration by the sea
FEATURES
47. BE JEWELLED
Aisle-worthy jewels, from statement earrings to head-turning gems
50. RING TONES
Bold and beautiful rings dotted with colourful gemstones
74. THE GUEST EDIT
How to ensure your guest list doesn't grow beyond the size of your big day
78. CHEERS!
Expert advice for planning your big day drinks menu
82. DEVON IN A GLASS
Top tipples for a drinks reception bursting with local flavour
86. SIMPLE PLEASURES
Sweet ideas for a wedding packed with personality
90. THE GREAT OUTDOORS
The wedding experts on how to make your wild wedding dreams a reality
94. PICK OF THE BUNCH
Dreamlike bouquets in shades of pink, peach and cream
96. PLAY TIME
Keep your little guests happy with these child-friendly entertainment ideas
100. LET THE MUSIC PLAY
Top soundtrack suggestions for each stage of your day
105. WED'S VENUES GUIDE
The ultimate guide to Devon's finest wedding venues
120. WEATHERING THE STORM
How to keep your relationship strong during testing times
REGULARS
6. BRIDAL BUZZ
What's new, what's hot, what's on
125. GOT WED
Newly-weds share a glimpse of their day
154. NOTES ON A WEDDING
Top tips for your planning pleasure
Editor
Rebecca Matthews
Deputy editor
Lucy Higgins
Chief features writer
Hannah May
Contributors
Elizabeth Chester, Jennifer Granlund, Rebecca Green, Jessica Kearney
Design
Matt Sanwell, Design UNLTD
Advertising and Management
Brendan Sleeman
Distribution
Jenna Matthews
Finance
Morwenna Matthews
Publisher
Wed Magazine
28 Reens Crescent
Heamoor
Penzance
Cornwall
TR18 3HW
01736 331456
wed@wedmagazine.co.uk
wedmagazine.co.uk
Print
Deltor Communications Ltd
Cover image
Photography Maria Madison mariamadison.co.uk
Coordination, headdress & jewellery Janie Wolverson, The Lucky Sixpence theluckysixpence.co.uk
Dress Dandelions and Pearls dandelionsandpearls.com
Hair Natalie Nichols Bridal instagram.com/natalienicholsbridal
Make-up Emma Roberts emmarobertsmakeup.book.app
Models Emma spotlight.com/7777-3426-4320
Lance instagram.com/lanceashton
Wed

Directory

All you need from the finest wedding suppliers in Cornwall and Devon