The Devon Edition of Wed Magazine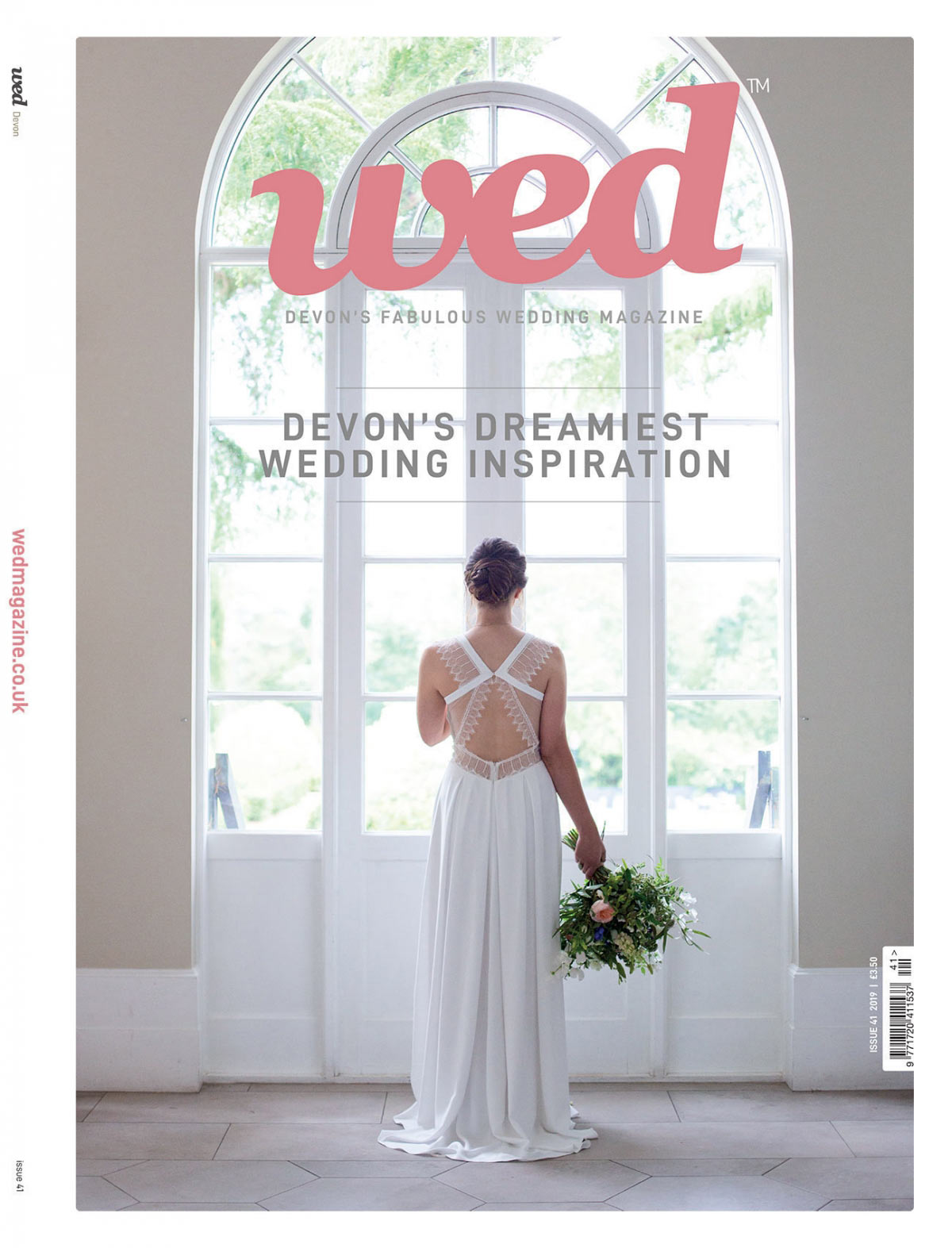 Devon Wed Magazine - Issue 41
ALL ABOUT YOU
Newly engaged? Congratulations! We're thrilled to welcome you to Wed. Totally dedicated to the incredibly beautiful county of Devon, we like to think of Wed as your supportive and inspiring companion on this oh-so exciting journey to the aisle! We fill our pages with the finest local venues and suppliers, as well as swoon-worthy inspiration, must-read features and planning advice from the experts – and, our favourite bit: a super-gorgeous selection of readers' weddings from across the county.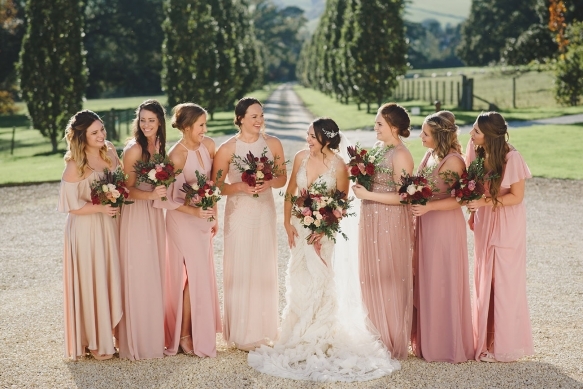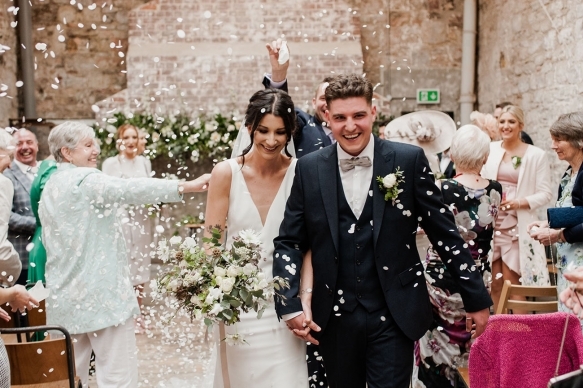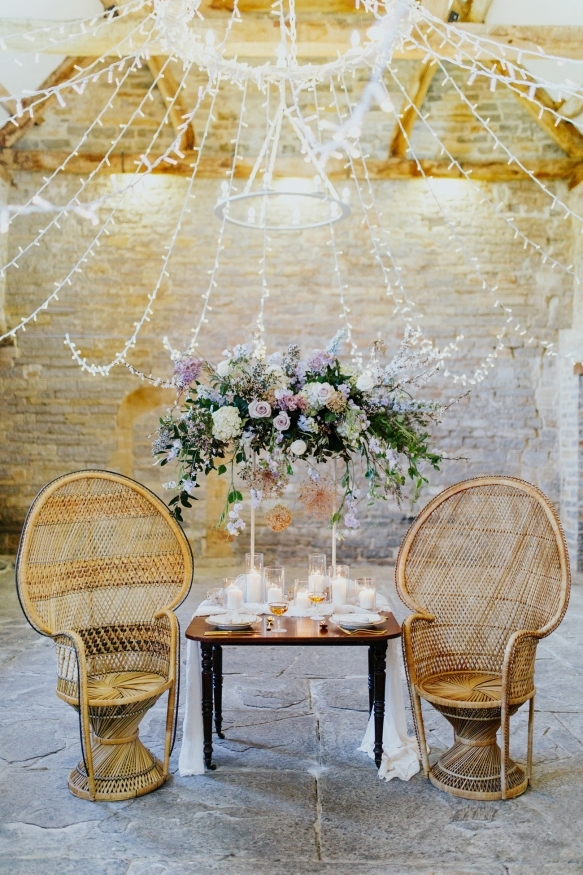 Here at Wed, we're all about throwing out the rulebook and embracing your unique and beautiful selves on your big day. Before you dive headlong into planning, pinning and gown gazing, it's time to cast aside those preconceptions of what you think a wedding should be like. Modern couples are increasingly seeking to stamp their personalities onto their day: whether it's stealing away for a 'just for two' celebration, being flanked by an all-male 'bride squad', donning a jumpsuit or being given away by your dog – your wedding is your opportunity to celebrate who you are as a couple as well as your love.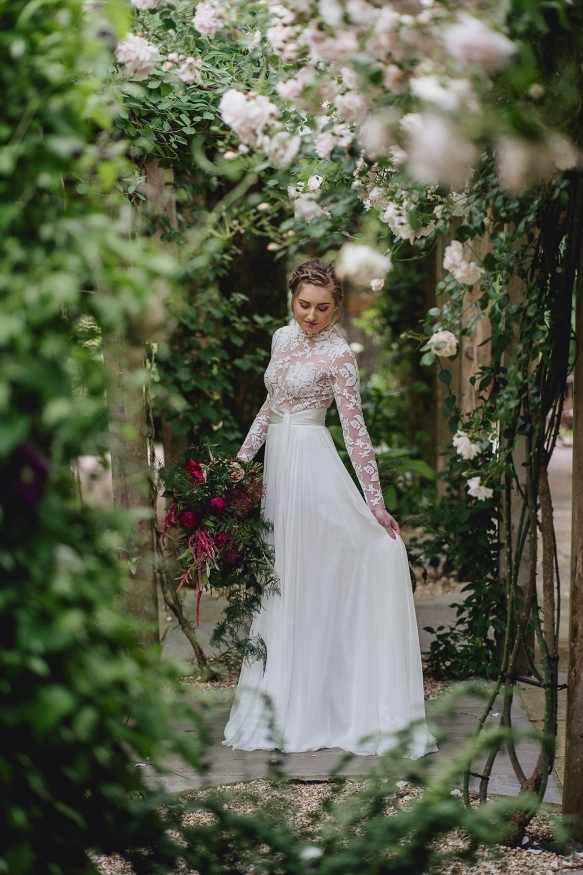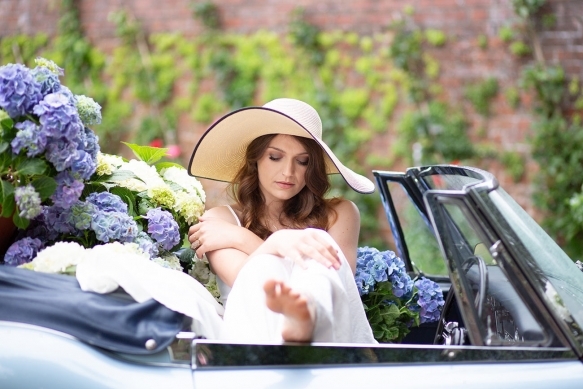 Whatever your wedding vibe, you'll find dazzling inspiration for your wedding décor in these pages. From a heavenly hanging garden of romance, brimming with abundant florals, stunning details and even a floating cake in 'Garden of Plenty', to the pared-back organic aesthetic of 'Super Natural', there's plenty of pretty for couples keen to immerse their guests in the beauty of nature and Devon's gloriously green backdrop. For starry-eyed style, 'My Moon and Stars' pairs light, ethereal shades with celestial accents, while 'Softly, Softly' blends a romantic rural palette with macramé, dreamcatchers and boho luxe touches. And, for those seeking a lovingly laidback wedding in the heart of Devon, 'Country Love' serves up some fabulous food for thought for a character-filled village pub wedding.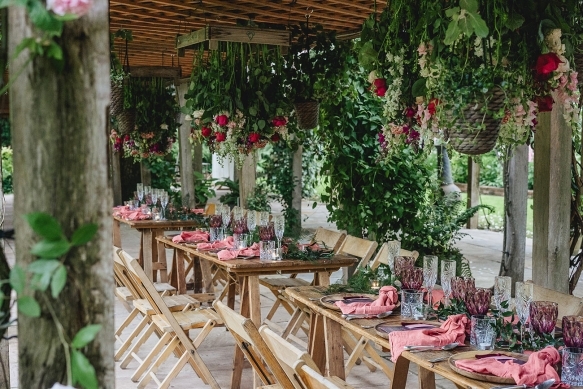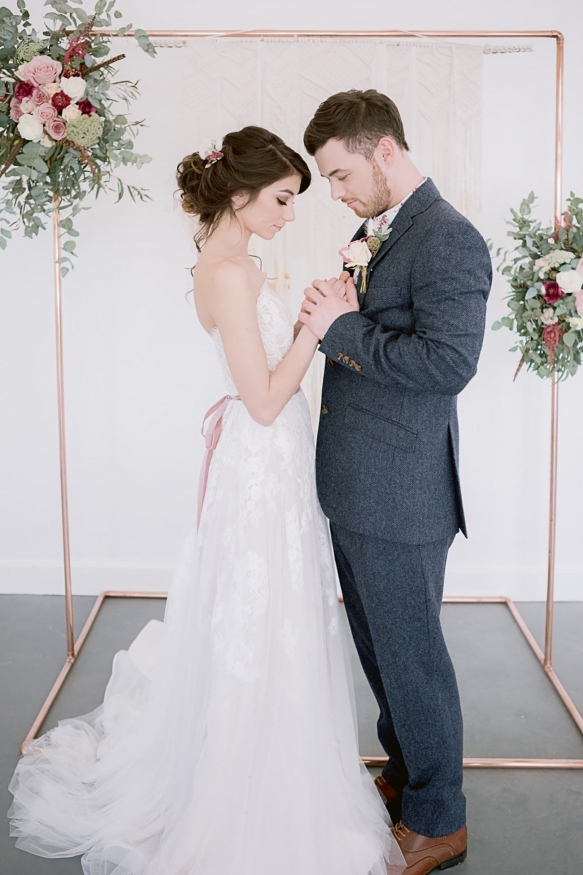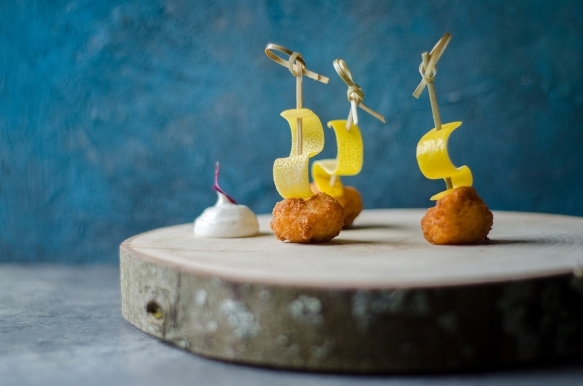 In 'Got Wed', we meet seven couples who poured their hearts and souls into throwing brilliantly individual weddings, taking us from the shores of south Devon to the rugged drama of the north, from the wild flower meadows of the west to the sun-soaked cornfields of the east. From Luka and Ash's breathtaking day in the cool, industrial climes of Ocean Studios and Katie and Tom's insanely romantic wedding at enchanting Pynes House to Steph and Laurence's colourful rock 'n' roll celebration amidst the rural panoramas of The Oak Barn, each couple took their personalities and passions as the starting point for creating the day of their dreams. And, although they differ in terms of frocks, colour schemes and style, all our couples share a common thread: true love.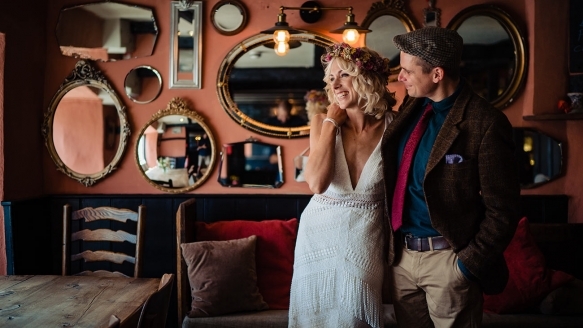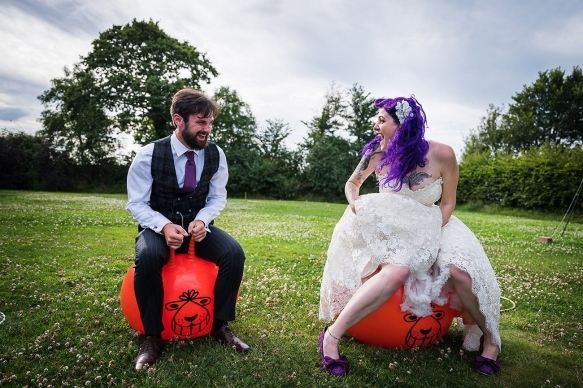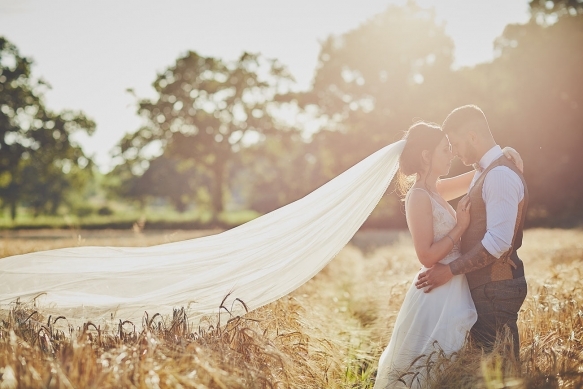 Remember, you don't have to wait until the next magazine hits the shelves for your Wed fix – head to our website, sign up to our Wed newsletter, and join us on Facebook, Instagram, Twitter and Pinterest for all the latest from Wed world.
See you there!
Rebecca
STYLE
20. GOT THE BLUES
Paint your wedding with a soft palette of breezy blues
22. SUPER NATURAL
Savour the pared-back pretty of a country wedding filled with organic touches
28. GARDEN OF PLENTY
Abundant blooms and rich hues create a floating garden of romance
34. DRESSED TO IMPRESS
The hottest looks rocking bridal fashion, from boho beauty to regal romance
42. SHINE BRIGHT
Shimmering styles for starry-eyed brides
44. WED'S BOUDOIR
Bridal beauty tips and trends
57. COUNTRY LOVE
Eclectic accents and soft shades set the scene for a village pub wedding
62. WORKING THE GROOM
Style tips for the man of the moment
70. WED'S HIP LIST
Fresh, fun and fabulous ways to style your day
72. MY MOON AND STARS
Ethereal inspiration for a celestial celebration
95. SOFTLY, SOFTLY
Boho luxe accents bring a free-spirited edge to a country wedding
FEATURES
46. THE SHY BRIDE GUIDE
Enjoy your day your way with these expert tips for introvert brides (and grooms!)
50. RING AWAKENING
Expert advice for choosing those all-important rings
54. SPA GAZER
Wed samples the delights of a spa session at Exeter Golf & Country Club
68. MAN OF THE MOMENT
Ideas for a thoroughly modern – and memorable – stag do
78. THE VOW FACTOR
Scene-stealing ideas for a standout wedding ceremony
82. LITTLE TASTE OF HEAVEN
Creative ideas for crowd-pleasing canapés
87. POP GOES THE PARTY
Greet your guests with a welcome drink to savour
90. CONFECTION PERFECTION
Dazzle the eyes and the taste buds with this expert advice for displaying your cake
100. CALL OF THE COUNTRY
Spellbinding views meet versatility at these romantic rural wedding venues
114. THE ART OF LOVE
Add an arty twist to your wedding with these bespoke and beautiful ideas
120. FROM THIS DAY FORWARD
Wedded wisdom from former Got Wed couples
REGULARS
6. BRIDAL BUZZ
What's new, what's hot, what's on
106. THE VENUE
Licensed venues for civil ceremonies in Devon
126. GOT WED
Newly-weds share a glimpse of their day
154. NOTES ON A WEDDING
Top tips for your planning pleasure
Editor
Rebecca Matthews
Deputy editor
Lucy Higgins
Chief features writer
Hannah May
Contributors
Elizabeth Chester, Jennifer Granlund, Rebecca Green, Christine Jensen
Design
Matt Sanwell, Design UNLTD
Advertising and Management
Brendan Sleeman
Distribution
Jenna Matthews
Finance
Morwenna Matthews
Publisher
Wed Magazine
28 Reens Crescent
Heamoor
Penzance
Cornwall
TR18 3HW
01736 331456
Print
Deltor Communications Ltd
Cover image
Location Deer Park Country House
Dress Rembo Styling, Lovely
Photography Venetia Norrington
Hair Bridal Hair by Rosanne
Make-up Amy Elizabeth
Flowers The Velvet Daisy
Model Livvie May
Wed

Directory

All you need from the finest wedding suppliers in Cornwall and Devon