The Devon Edition of Wed Magazine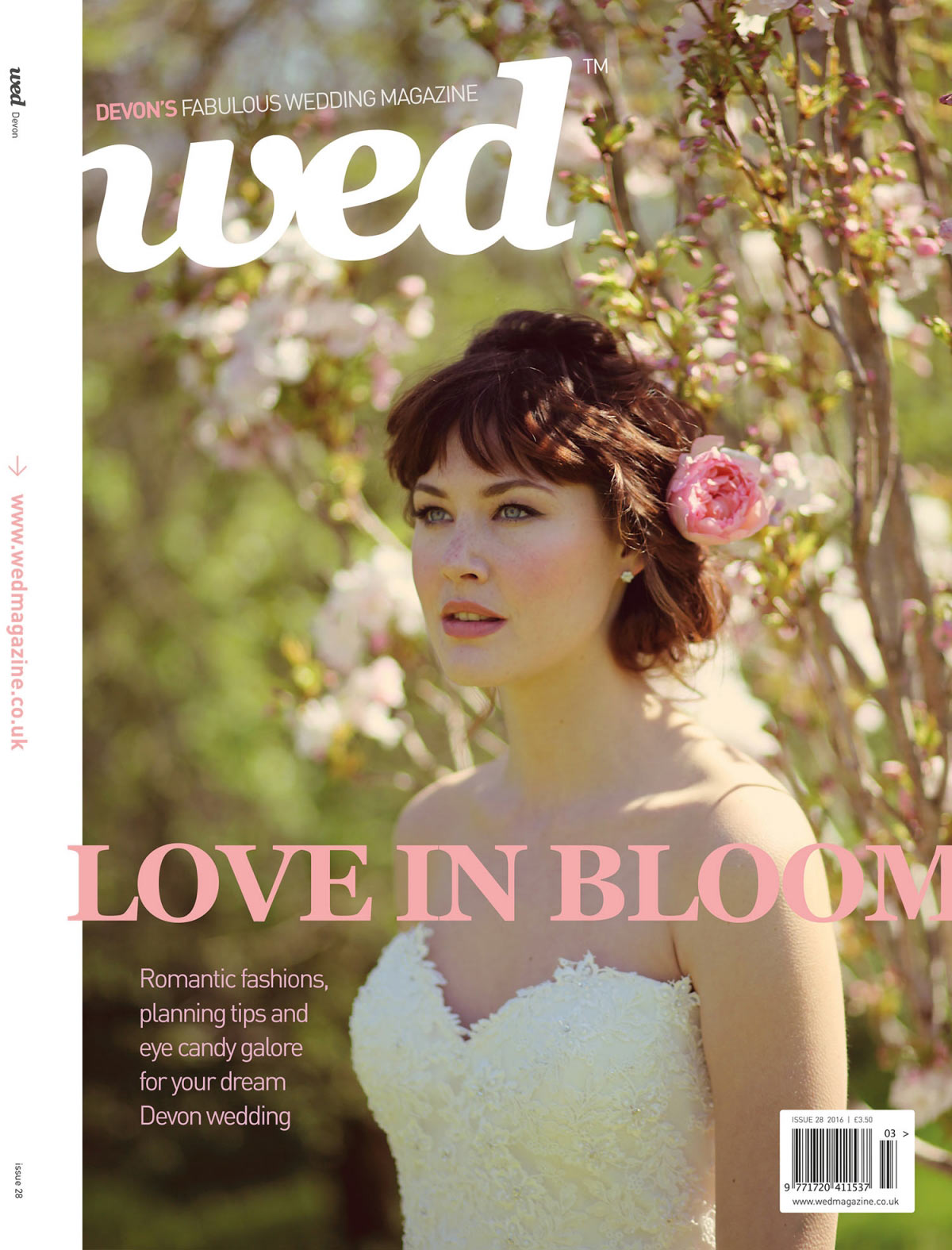 Devon Wed Magazine - Issue 28
Welcome to a petal-packed issue of Wed Magazine! From the heady scent and rich colour to the symbolic meaning, I really don't think you can beat flowers for styling your day. It's wonderful to see so many wedding parties donning glorious florals, too: floral prints are blooming on bridal gowns, bridesmaids' dresses and groomswear, and I do love to see brides wearing flowers in the hair - from subtle petals woven into plaits to show-stopping floral crowns - and even as statement jewellery.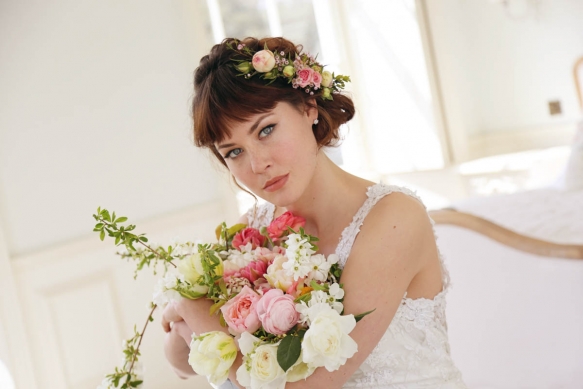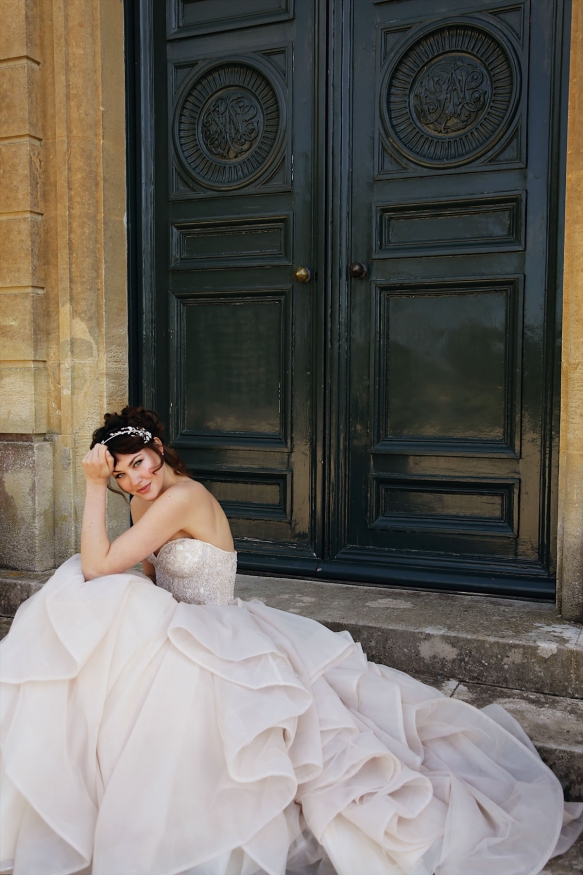 This issue's shoots are bursting with blooms, and have taken us to some of the dreamiest venues - and most glorious gardens - in Devon. Nestled amidst ornamental terraces, woodland and manicured lawns dotted with blossom-cloaked trees, Pynes House made an enchanting backdrop for shooting our bridal fashion story, 'Endless Love.' From so-chic separates and soft lace to frothy ball gowns, we teamed these romantic silhouettes with creamy blooms and delicate, handcrafted jewels to create an utterly beautiful look.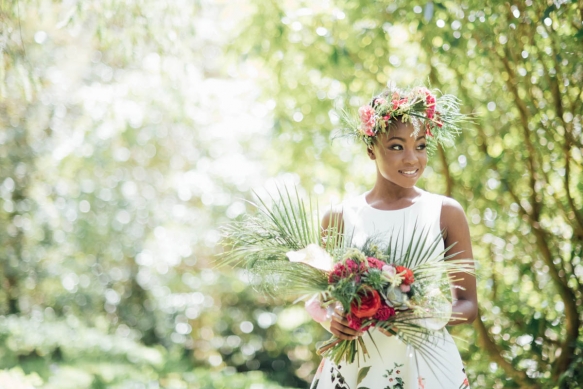 'Paradise Found' offers a gorgeously elegant twist on tropical wedding style with its dazzling florals, dresses and details in the awe-inspiring gardens of Hotel Endsleigh. Coombe Trenchard made a similarly enchanting backdrop for the bold blooms and delicate details of 'Botanical Beauty', which offers a fresh take on the summer garden wedding, while 'Pretty Perfect' takes the blooms from the tabletops to the bridal gown in the graceful setting of Rockbeare Manor. And 'You, Me and the Sea' whisks us to a secluded spot on the south Devon coast for a pre-wedding shoot styled with a flurry of peachy petals.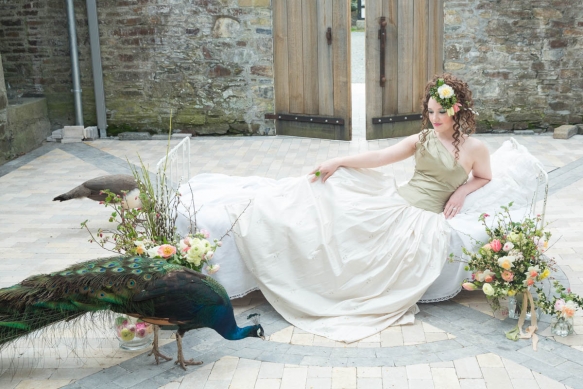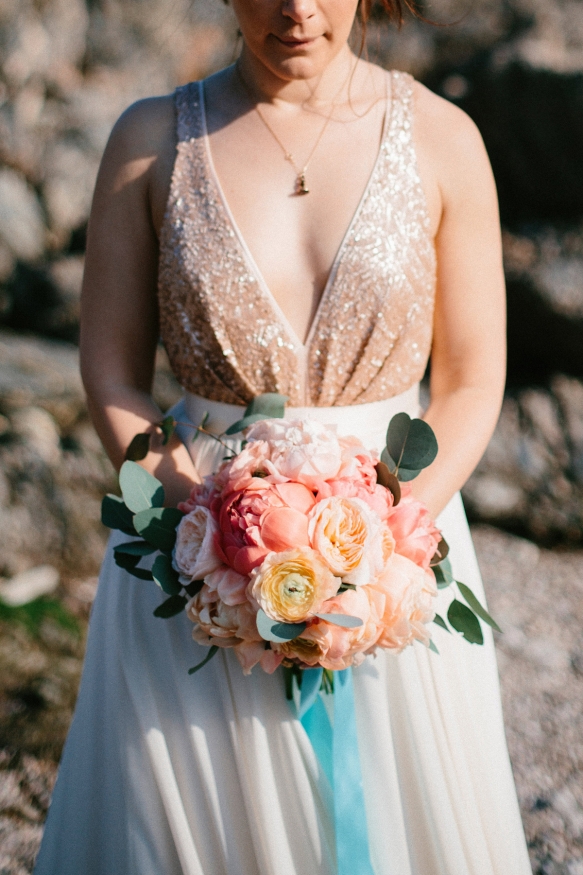 In 'Got Wed', we meet a host of couples who celebrated floral-fabulous weddings in Devon. There's al fresco vows before arches of roses; woodland inspired celebrations brimming with fresh greens and seasonal blooms; bouquets of wild countryside flowers popping with colour, and an 'enchanted forest' wedding filled with foliage, ivy and roses. Each couple has drawn on their love of the great outdoors to create a memorable - and dazzlingly distinctive - wedding scene. I hope these pages inspire you, too, to look to Devon's landscape to create a blooming beautiful love story of your own!
Rebecca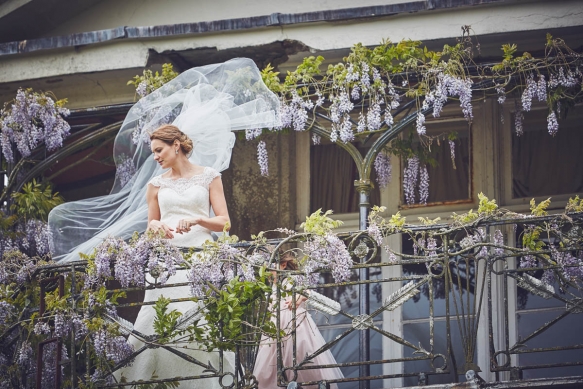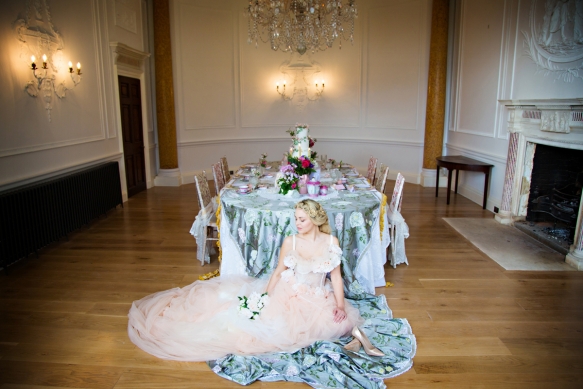 STYLE
14. BOHEMIAN RHAPSODY
Free-spirited ideas for a boho-chic wedding
16. ENDLESS LOVE
Romantic gowns, dainty jewels and impossibly pretty blooms
28. PARADISE FOUND
Vibrant flowers and petal-strewn frocks for a chic, tropical wedding
34. PRETTY IN PETALS
Take your pick from these floral-inspired fashions
54. WED'S BOUDOIR
Bridal beauty tips and trends
56. YOU, ME AND THE SEA
Devon's coastline makes a dreamy setting for a pre-wedding shoot
68. WORKING THE GROOM
Style tips for the man of the moment
70. SUIT YOURSELF
Grooms' wedding woes resolved
76. PRETTY PERFECT
Soft shades and sweet touches for a romantic country house wedding
91. BOTANICAL BEAUTY
A vibrant, modern take on the classic summer garden celebration
FEATURES
42. HANDY HENS
Crafty inspiration for a DIY hen do
49. MINIATURE HEROES
Prepare for (almost) every eventuality with these W-day essentials
52. DESIGNS FOR LIFE
Patterned wedding rings
63. THE GROOM'S GUIDE TO PLANNING YOUR WEDDING
The top ten planning responsibilities to delegate to your groom
72. THE LANGUAGE OF FLOWERS
Tell a love story with your wedding flowers
81. W-DAY ETIQUETTE
Sidestep those on-the-day howlers with a little damage-limitation planning
86. STRICTLY FIRST DANCES
Ensure you're dance floor-ready with this expert first dance advice
96. GREENER PASTURES
Enchanting venues for a romantic wedding in the country
110. IN THE PICTURE
Top tips for choosing your perfect wedding photographer
117. LOVE IS ALL AROUND
Weird and wonderful wedding traditions from around the world
124. GOT THE BLUES?
How to beat the post-wedding slump
REGULARS
6. BRIDAL BUZZ
What's new, what's hot, what's on
102. THE VENUE
Licensed venues for civil ceremonies in Devon
132. GOT WED
Newly-weds share a glimpse of their day
154. NOTES ON A WEDDING
Top tips for your planning pleasure
Editor
Rebecca Matthews
Chief features writer
Hannah May
Contributors
Elizabeth Chester, Abby Driver, Tracy Edwards, Gemma MacKenzie, Claudia Montano, Claire Moulds, Jenny Phipps, Sharon Ryan, Leon Soulsby, Christopher Wasey, Elle Winsor-Grime
Design
Matt Sanwell, Design UNLTD
Advertising and Management
Brendan Sleeman
Distribution
Jenna Matthews
Finance
Morwenna Matthews
Publisher
Wed Magazine
28 Reens Crescent
Heamoor
Penzance
Cornwall
TR18 3HW
01736 331456
wed@wedmagazine.co.uk
www.wedmagazine.co.uk
Print
Four Way Print
Cover image
Dress
Veromia, The Bridal Box
www.thebridalbox.co.uk
Photography Emma Solley
www.emmasolley.com
Wed

Directory

All you need from the finest wedding suppliers in Cornwall and Devon