The Devon Edition of Wed Magazine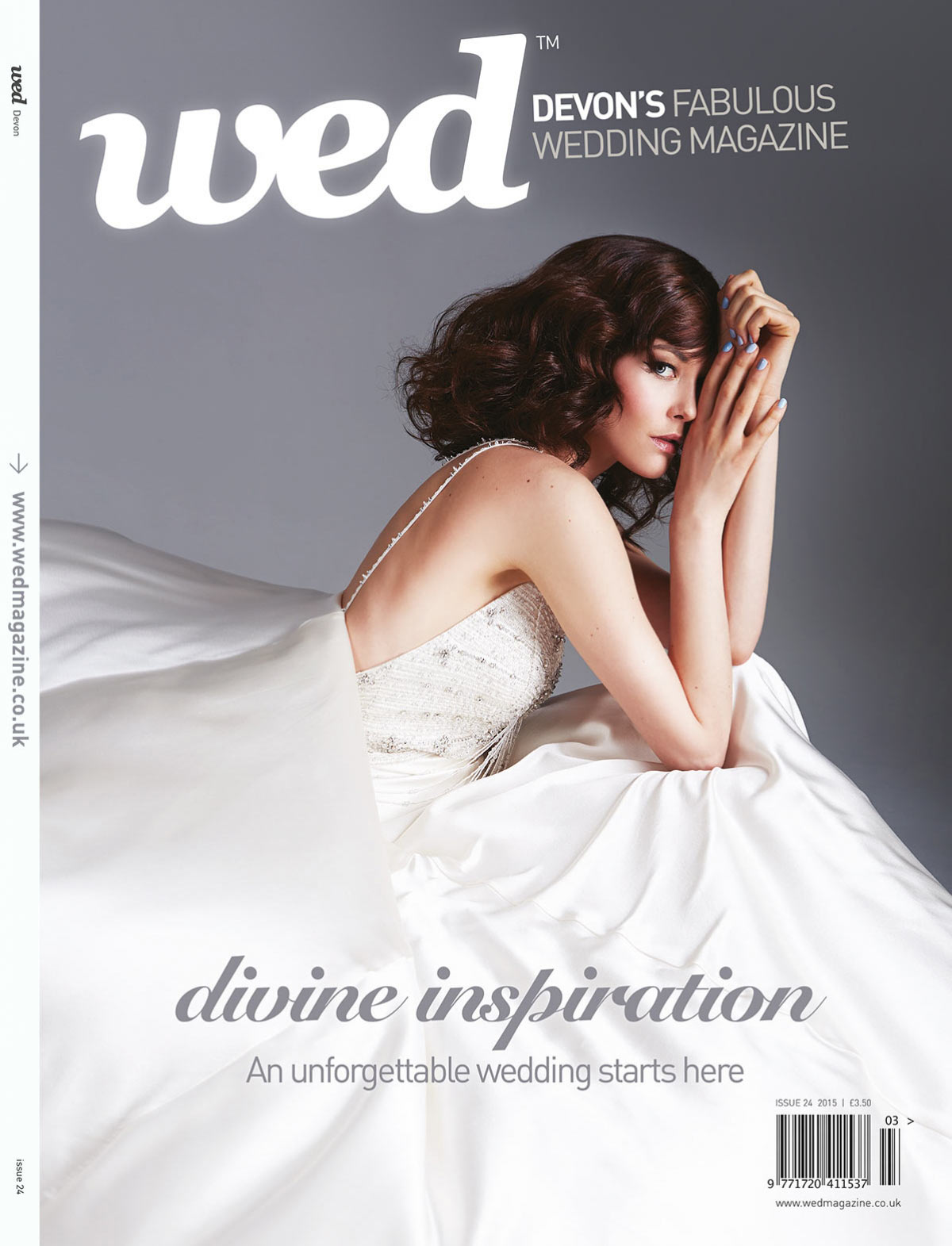 Devon Wed Magazine - Issue 24
It's party time! This issue we celebrate the art of the modern wedding reception - from the styling and the speeches to the menu and the music.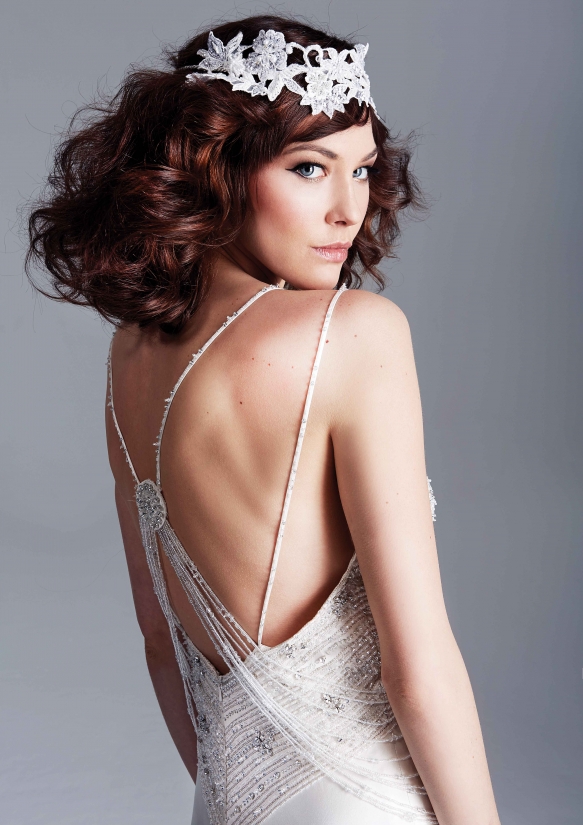 Nothing sets the tone for your wedding like your venue. If you're seeking the perfect backdrop for your dream do, 'Once Upon A Time' takes you on a tour of some of Devon's most romantic wedding settings.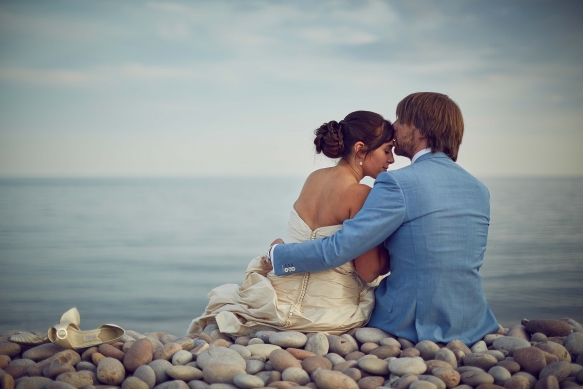 Get set for gorgeousness galore as our styled shoots offer a party scene for every bride. Whether you're dreaming of a dazzling deco do, a chic beach soiree, a wedding brimming with bluebells or a rustic and romantic celebration, nail the look with this scrapbook-ready inspiration. 'Whole Lotta Love' continues the visual feast. From intricate beading to full-bloom fabulous, these head-turning gowns guarantee all eyes on you.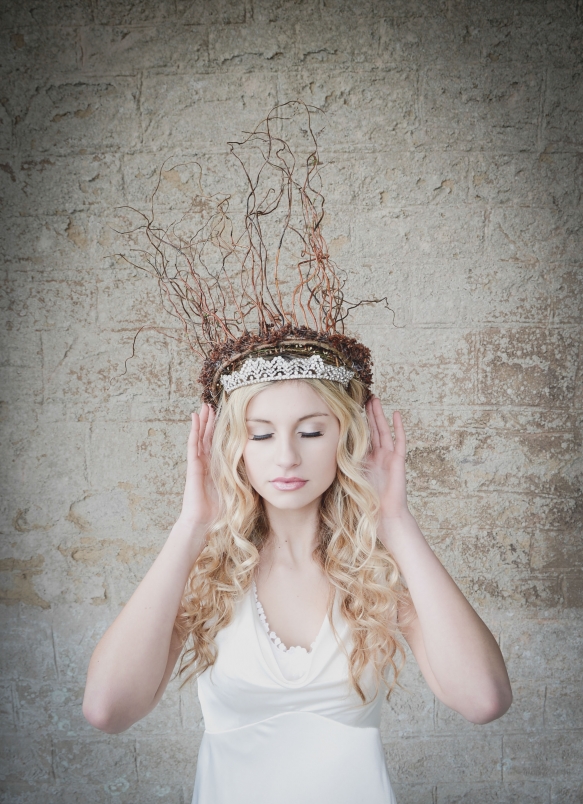 No party is complete without a fabulous feast. Prepare for your taste buds to be well and truly tickled as Dartmoor Kitchen serves up some sumptuous summer menu ideas in 'Sunny Delights'. Music is another key ingredient for any good party - get your soundtrack spot on with our music guide, 'In the Key of Love'. And, from cocktails to cake toppers, we pick out our favourite ideas for a reception to remember in 'Here Comes the Fun!'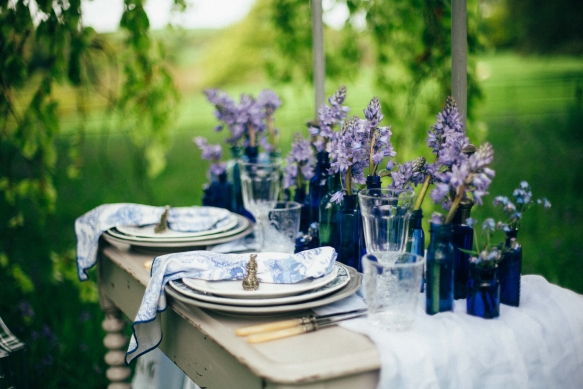 The speeches should be one of the highlights of the reception. If the thought of public speaking sends shivers of terror up your spine, don't miss 'Speech Therapy,' which is packed with pointers for wowing the crowd. And, if the weather doesn't deliver those sun-dappled skies you've been dreaming of - don't fret. Our weatherproofing feature, 'Bring Me Sunshine' is full of practical advice for your party plan B.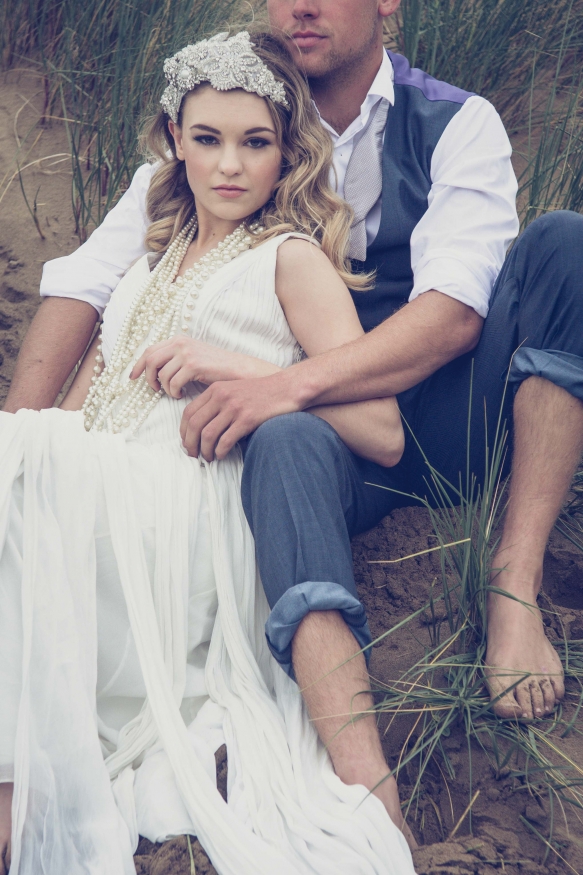 As if that wasn't enough to fuel your party appetite, 'Got Wed' features a stack of brilliantly individual real weddings in Devon. From a gorgeous celebration on the clifftops of the north to a party bursting with colour on the shores of the south, these heart-melting love stories round off this issue in style. Most importantly, each wedding echoes the importance of throwing a party that celebrates your personalities. Let that mantra guide your choices and get set for a sensational, so-you celebration!
Rebecca
What's inside!

STYLE
14. PINK CRUSH
Blush your way down the aisle with these pretty pink finds

20. WHOLE LOTTA LOVE
From beads to blooms, turn heads in an exquisite embellished gown

28. RHAPSODY IN BLUE
Beautiful bluebells and spun-sugar gowns make for a stylish something blue

34. A STYLE FOR ALL SEASONS
Chic bridal styles for each season, from spring florals to winter luxe

42. ENDURING LOVE
Sarah Christopher celebrates the art of timeless wedding style

54. WED'S BOUDOIR
Bridal beauty tips and trends

70. WORKING THE GROOM
Style tips for the man of the moment

72. SUIT YOURSELF
Grooms' wedding woes resolved

FEATURES
46. RICH PICKINGS
Opulent inspiration for an oh-so romantic wedding in rural Devon

52. LET IT SHINE!
Pick a pattern for a covetable wedding ring

56. NATURAL BEAUTY
Be wild at heart with woodland-inspired headwear and enchanting details

61. THE POLITICS OF PAYING
Who pays? Wed investigates the matter of money

66. BRING ME SUNSHINE
Top tips for weatherproofing your wedding

74. SPEECH THERAPY
Make a crowd-pleasing speech with this must-read guide

80. ALL THAT GLITTERS
Channel deco glamour with a laidback seaside twist

86. SUNNY DELIGHTS
Delicious menu ideas for a flavour-filled summer wedding

90. IN THE KEY OF LOVE
Pitch your party to perfection with our guide to a sensational soundtrack

94. TRULY MADLY DEEPLY
Look chic on the beach in floaty frocks and colour-pop blooms

100. HERE COMES THE FUN!
Wow-worthy ideas for a thoroughly modern wedding

106. ONCE UPON A TIME
Dreaming of full-on fairytale? Discover the Devon venue of your fantasies

120. NICE DAY FOR A GREEN WEDDING!
Top tips for a sustainable and stylish wedding celebration

124. THIS MATTER OF MARRIAGE
Are you marriage-ready? Wed investigates the value of marriage preparation

REGULARS
6. BRIDAL BUZZ
What's new, what's hot, what's on

112. THE VENUE
Licensed venues for civil ceremonies in Devon

134. GOT WED
Newly-weds share a glimpse of their day

154. NOTES ON A WEDDING
Top tips for your planning pleasure

Editor
Rebecca Matthews

Chief features writer
Hannah May

Contributors
Abby Driver, Sarah Christopher, Tracy Edwards, Christine Jensen, Gemma MacKenzie, Claudia Montano, Sharon O'Connell, Jenny Phipps, Leon Soulsby, Chris Wasey, Elle Winsor-Grime

Design
Matt Sanwell, Design UNLTD

Advertising and Management
Brendan Sleeman

Distribution
Jenna Matthews

Finance
Morwenna Matthews

Publisher
Wed Magazine
28 Reens Crescent
Heamoor
Penzance
Cornwall
TR18 3HW
01736 331456
wed@wedmagazine.co.uk
www.wedmagazine.co.uk

Print
Four Way Print

Cover image
Dress
Ritva Westenius, Sam Cox Bridalwear
www.samcoxbridalwear.co.uk
Photography Barry Jeffery
www.barryjeffery.com

Wed

Directory

All you need from the finest wedding suppliers in Cornwall and Devon