The Devon Edition of Wed Magazine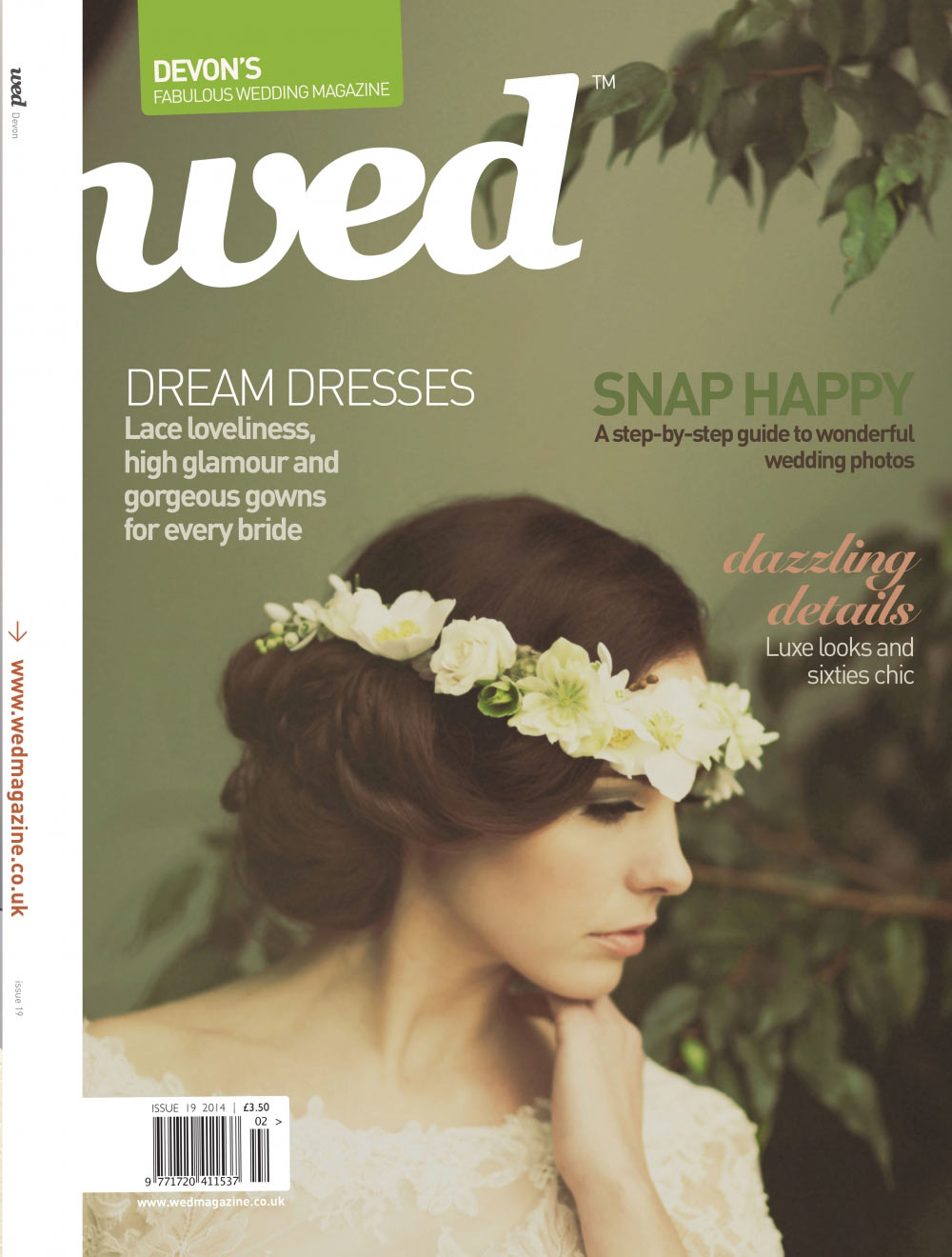 Devon Wed Magazine - Issue 19
ALL YOU NEED IS LOVE...and one helluva party! This issue is full to the brim with top tips, wow-worthy ideas and super-chic styling inspiration for a party your guests will never forget. In fact, our special feature, 'Party Fever!', is packed with so many dazzling ideas that I've now got a serious case of the I-want-to-get-married-again pangs. As the sweet days of summer draw near, the time is ripe to celebrate the joys of a reception under canvas. From rustic to retro, 'Canvas Crush' is packed with styling inspiration for an oh-so you marquee wedding.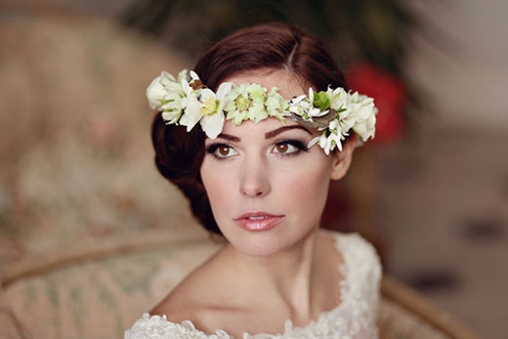 It was a delight to spend a day shooting in the sumptuous setting of Powderham Castle. The decadent rooms made a stirring backdrop for 'The Lure of Lace' - a celebration of wedding world's most lusted-after fabric - and a dreamy mix of intricate headwear and delicate florals. Although in the midst of refurbishment, ONE - Royal William Yard made an enchanting setting for our styled bridal shoot 'The Look of Luxe'. Teamed with oodles of glinting jewels, the high-drama gowns - lavished with tulle and embellishment - sat gorgeously alongside the achingly glamorous styling.
In contrast, 'Groovy Kind of Love' embraces the thigh-skimming minis, eye-popping colour and flamboyant vibe of the sixties - not to mention the brilliantly atmospheric surrounds of Broomhill Art Hotel - to inspire a radiant and retro-cool wedding.
From a retro shindig by the sea to a rustic party in the woods, this issue's real weddings are bursting with personality, gorgeous details and a whole lotta love. Turn to p.122 and prepare for those cockles to be well and truly warmed.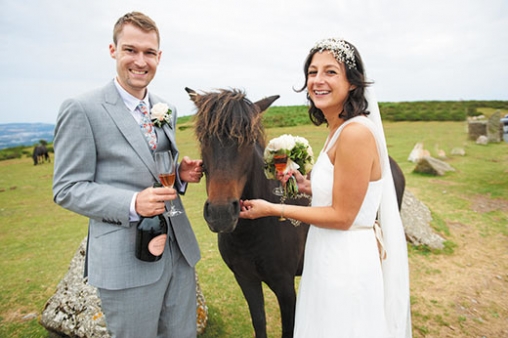 Finally, I implore you: never underestimate the importance of booking a good wedding photographer. Your wedding photos should capture the joy, the love, the laughter and cherished moments that the passage of time has a habit of fading. See our must-read guide 'Snap Decisions' for the lowdown on how to choose, what to ask and how to secure the most beautiful images imaginable.
Now let's get this party started!
Rebecca
STYLE
14. IN THE PINK
Prettify your bridal party with pearly pink hues
18. THE LURE OF LACE
Fall for the dainty elegance of lace, pretty headwear and dreamy blooms
26. THE LOOK OF LUXE
Dazzle in a high-drama gown, twinkling jewels and oh-so glamorous decor
36. ABOUT A DRESS
Body shape, personal style and top tips for finding your be-mine dress
44. WED'S BOUDOIR
Bridal beauty tips and trends
62. WORKING THE GROOM
Style tips for the man of the moment
64. SUIT YOURSELF
Grooms' wedding wardrobe woes resolved
FEATURES
46. ALL THAT DAZZLES
Lust-worthy diamond wedding rings
49. TO HAVE AND TO HASHTAG
Tech-savvy solutions for a thoroughly modern wedding
54. GROOVY KIND OF LOVE
Colour-pop-cool and must-have minis for a modern sixties-chic wedding
60. A DECENT PROPOSAL
Rebecca Matthews ponders the popping of the question
66. GROWING PAINS
Mature enough to say 'I do'? Nathan Midgley isn't so sure
68. PARTY FEVER!
Fun-filled ideas to dazzle your guests and kick-start an unforgettable party
74. THE LUXE LIST
Decadent treats for a deliciously spoil-some celebration
76. GLASS ACT
Jazz up your glass containers with these easy DIY tutorials
80. CANVAS CRUSH
Styling inspiration and practical pointers for a magical marquee wedding
86. EVER AFTER
Romantic settings for a picture-perfect wedding in Devon
100. SNAP DECISIONS
A guide to wedding photography
106. LOVE, CAMERA, ACTION!
Must-ask questions for your wedding videographer
110. DESTINATION: MARRIED BLISS
Married couples share their marriage mantras
114. HOME SWEET HOME
Heavenly hotspots for a honeymoon close to home
REGULARS
6. BRIDAL BUZZ
What's new, what's hot, what's on
92. THE VENUE
Licensed venues for civil ceremonies in Devon
122. GOT WED
Newly-weds share a glimpse of their day
138. NOTES ON A WEDDING
Top tips for your planning pleasure
Editor
Rebecca Matthews
Chief features writer
Hannah May
Contributors
Gemma Beresford, Sarah Gillett, Nat Haydon, Nathan Midgley, Leon Soulsby, Christopher Wasey, Elle Winsor-Grime
Design
Matt Sanwell, Design UNLTD
Advertising and Management
Brendan Sleeman
Distribution
Jenna Matthews
Finance
Morwenna Matthews
Publisher
Wed Magazine
28 Reens Crescent
Heamoor
Penzance
Cornwall
TR18 3HW
01736 331456
wed@wedmagazine.co.uk
www.wedmagazine.co.uk
Print
Four Way Print
Cover image
Dress
The Ivory Secret
www.theivorysecret.co.uk
Floral headdress Laura Hingston Flowers
Model Sarah Beaufoy
Photography Emma Solley
www.emmasolley.com
Wed

Directory

All you need from the finest wedding suppliers in Cornwall and Devon