The Cornwall Edition of Wed Magazine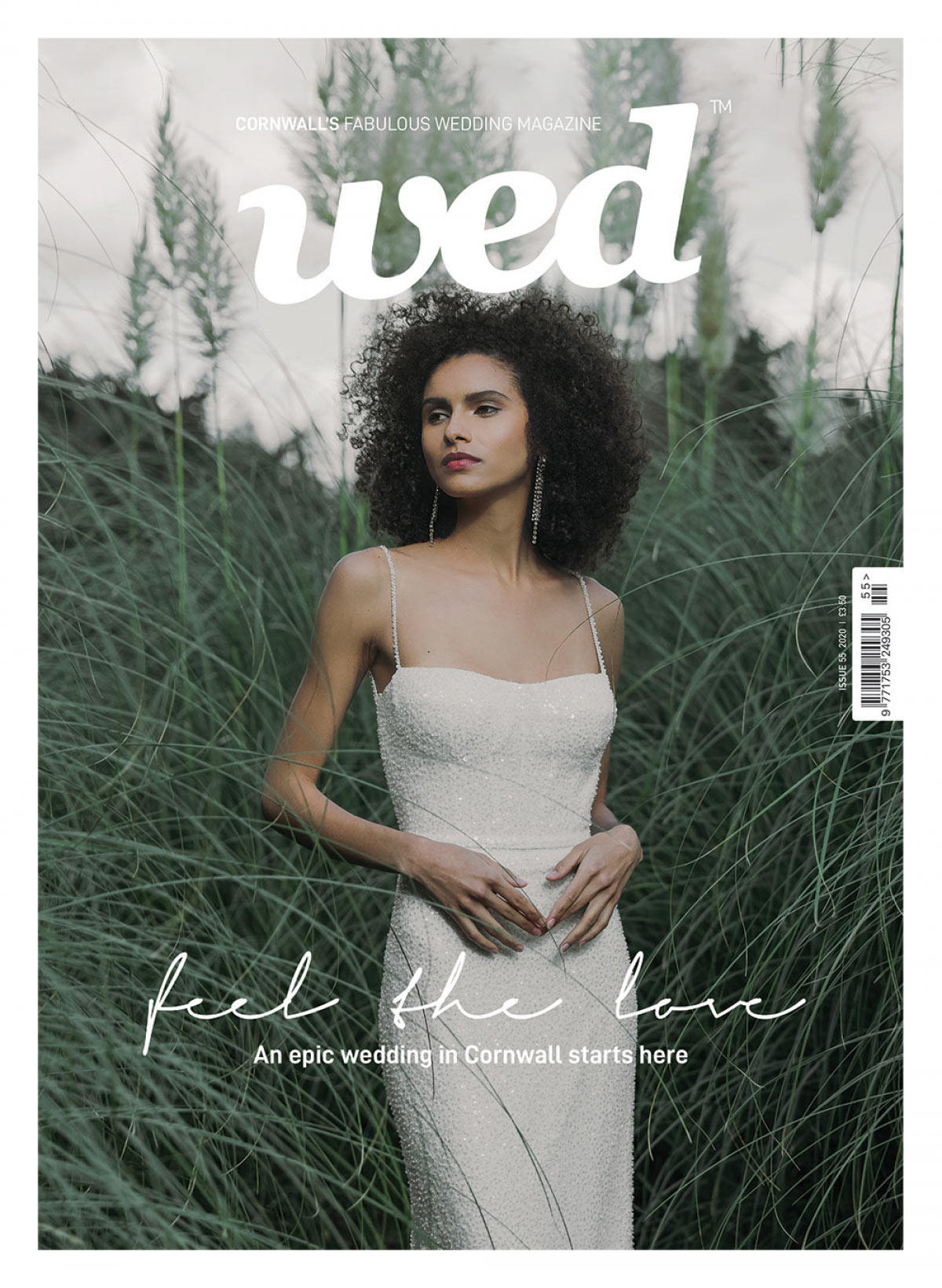 Cornwall Wed Magazine - Issue 55
CELEBRATING 100 ISSUES!
We're looking forward with hope here at Wed. 2020 has been tough for so many. It's been crushingly disappointing for so many of you, our readers, and hugely difficult for the wedding industry. But it has, undeniably, put life into sharp focus, reminding us what really matters, and what – or rather who – we should hold onto and love with reckless abandon, from the grandparents we long to hug to the friends we ache to catch up with – and then, of course, there's the fiancés we want to give our hearts and lives to with one helluva party!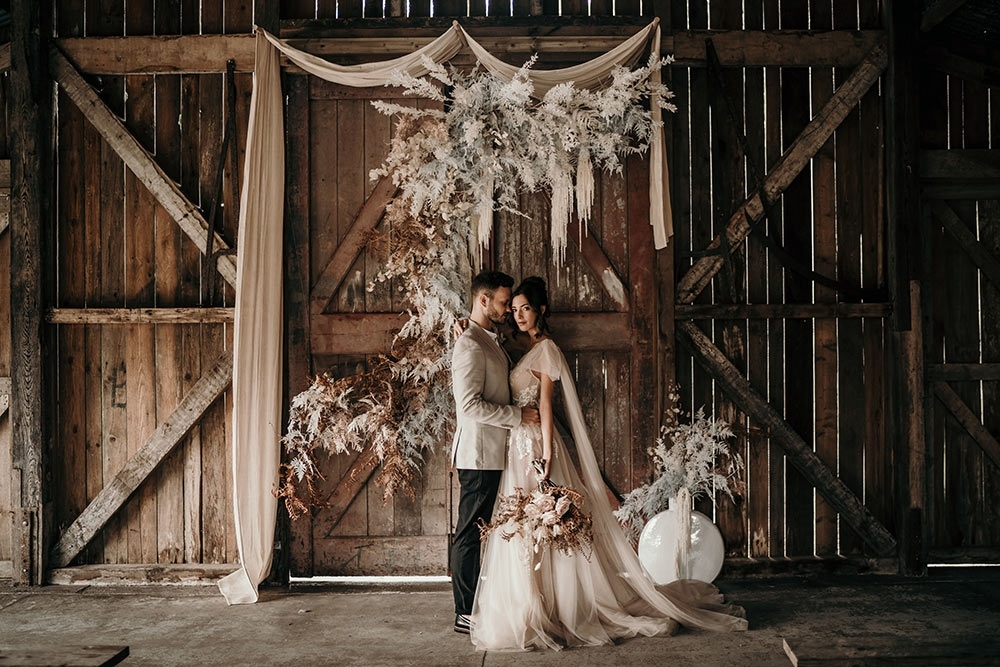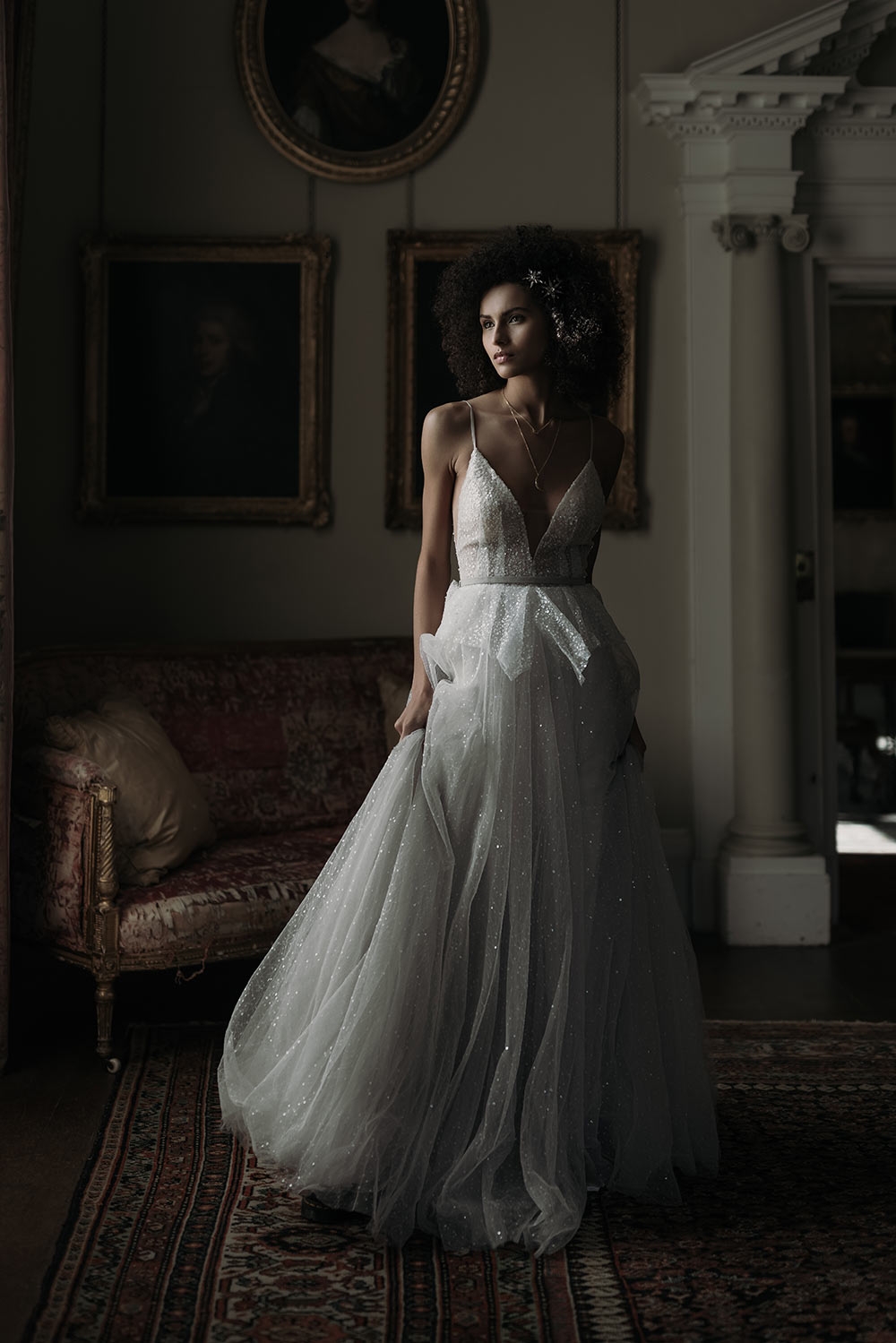 Whether you're newly engaged – congratulations! – or putting the finishing touches to your wedding, we hope you'll find so much to inspire, uplift and stir those flutters of excitement in this issue. Our tiny team has poured our hearts and souls into these pages, filling them with dreamlike inspiration, creative ideas, stellar advice and joy-packed real weddings.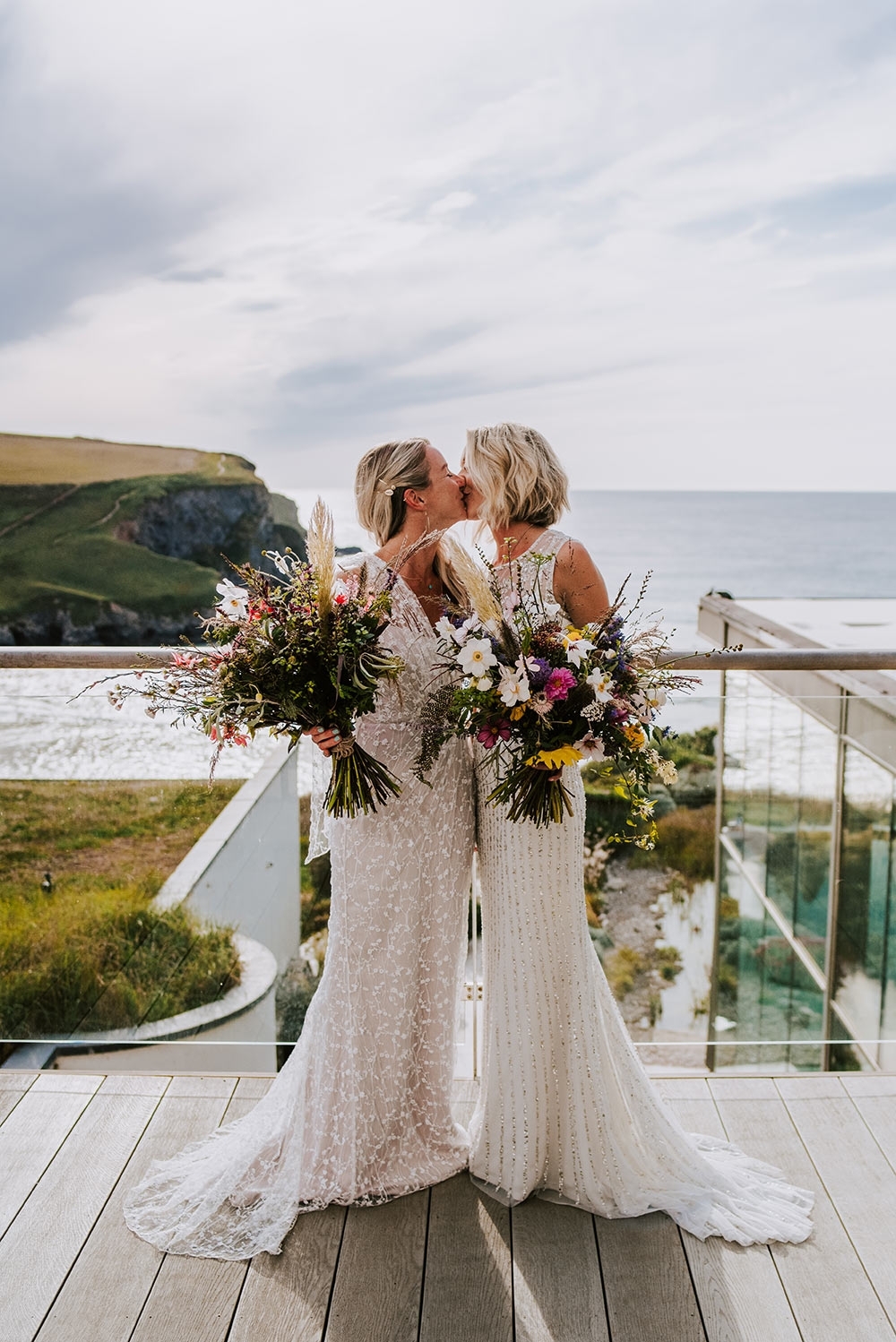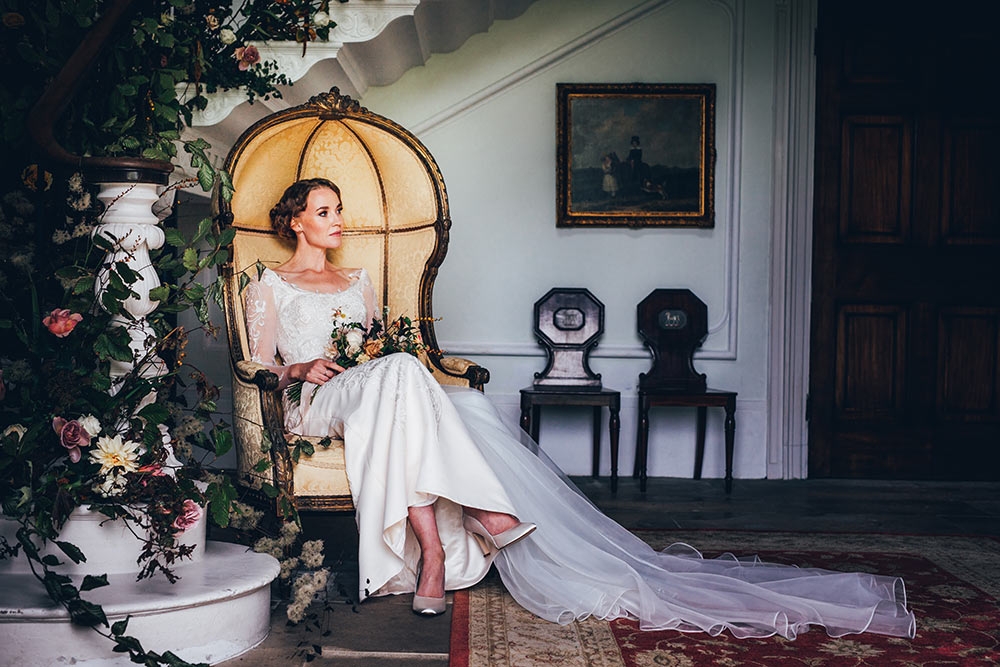 There are glam dresses galore in our bridal fashion story, 'Star Gazing', photographed in the idyllic climes of Pencarrow House, and utterly gorgeous styling inspiration in 'Live the Dream' captured at Nancarrow Farm. Abundant florals and exquisite details paint a picture-perfect wedding scene at Trelowarren in 'Estate of Grace', while 'Echoes of Morocco' inspires a captivating and colourful wedding vibe.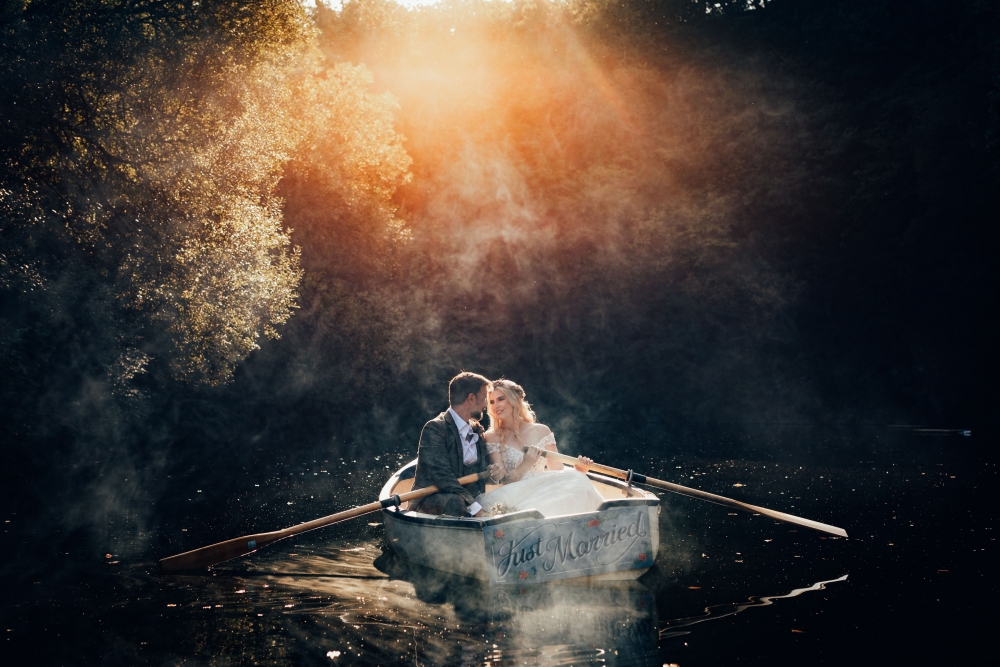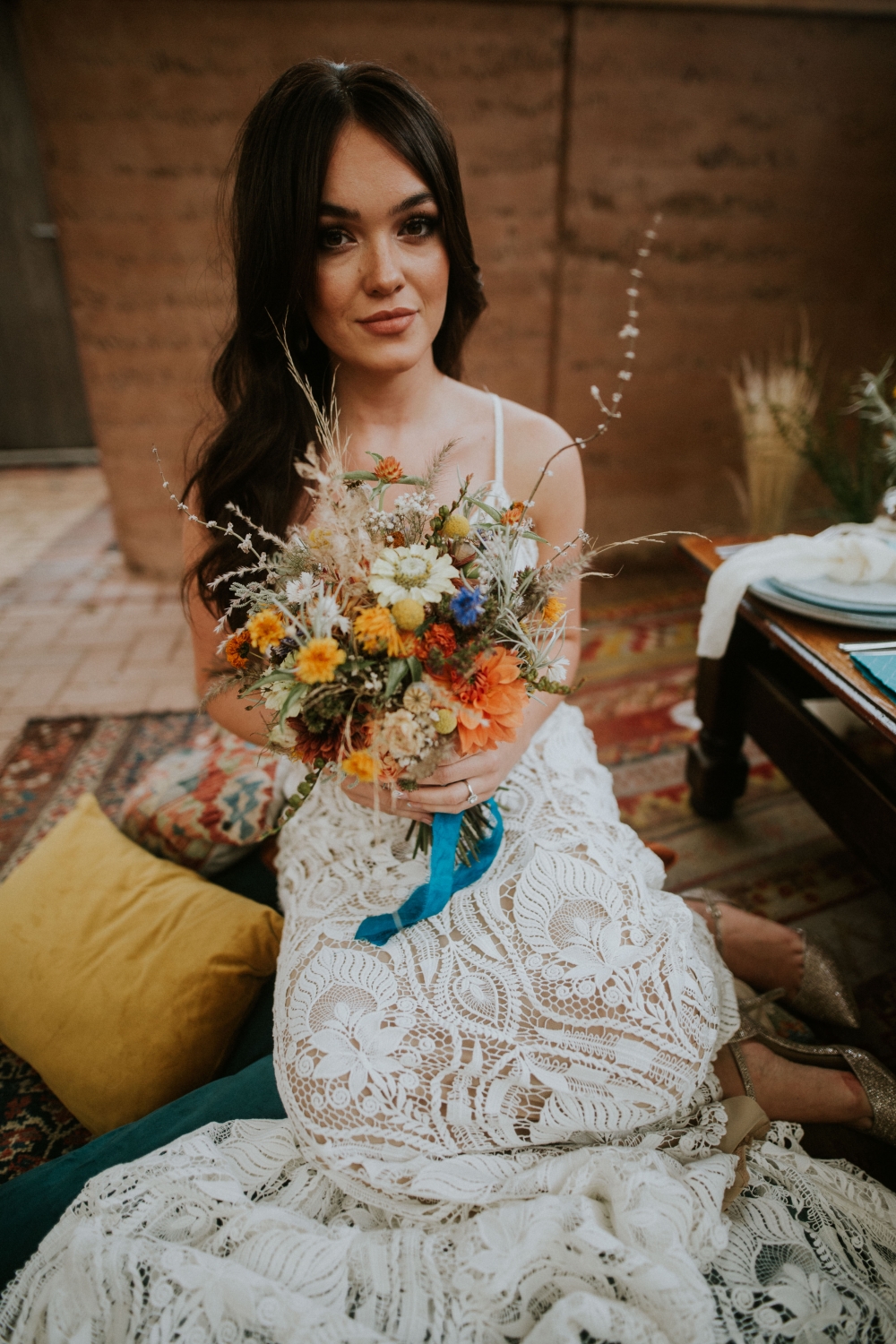 Getting down to the nuts and bolts of planning your dream day, there's practical advice for kicking off the planning process and choosing the perfect ceremony for you. Then there's our Venues Guide, which showcases Cornwall's sublime spaces to celebrate your day, from country houses and rustic barns to beachside boltholes. Here at Wed, we're all about throwing out the rulebook and celebrating your individuality through the most personality-packed of days. From bespoke ring commissions and ceremony readings to wedding feast ideas, you'll find inspiration galore for pouring your personalities into proceedings.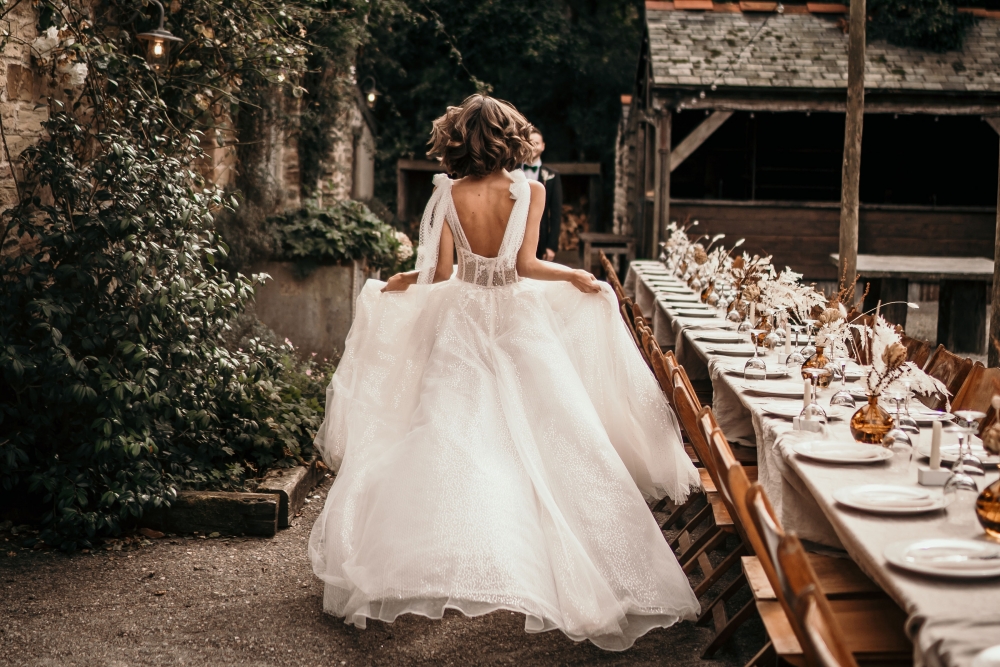 This issue is, together with our Devon editions, the 100th issue of Wed Magazine we've published. When my husband Brendan and I first set out to launch a wedding magazine 14 years ago, we never dreamed we'd be here, 100 issues later, publishing a 180-page glossy read by couples all over the world. It's such a privilege to spend our days celebrating love and joy. We're immensely proud to showcase the exceptional talents in Cornwall's wedding industry and so grateful for the support of our advertisers. I'd like to thank our awesome little team: Hannah, Lucy, Jenna, Morwenna and Matt who all play such a key role in making Wed the must-read it is today, as well as being so supportive during the rollercoaster of 2020. And, of course, we'd like to thank you, our wonderful readers! We love being on this incredibly special journey with you.
For now, we're looking to the future: to the love that you've found, to the joy of togetherness and the incredible celebrations that lie ahead.
Enjoy!
Rebecca
STYLE
20. DOWN TO EARTH
Warm shades and natural textures bring a modern boho vibe
22. STAR GAZING
Throw the party of your life in an out of this world dress dusted with sparkle
32. LIVE THE DREAM
Contemporary styling meets the romance of a European destination wedding
42. WED'S WISH LIST
Dream dresses, head-turning accessories and so-stylish shoes
48. OH-SO CHIC!
Our favourite fashions for modern brides
50. DRESS CODE
How to match your bridal wear to your big day plans
56. WED'S BOUDOIR
Bridal beauty tips and trends
74. WORKING THE GROOM
Style tips for the man of the moment
77. WED'S HIP LIST
Fresh, fun and fabulous ways to style your day
80. ESTATE OF GRACE
Nature is muse for an elegant and flower-filled romance at Trelowarren
88. ECHOES OF MOROCCO
Draw inspiration from Morocco for a cosy and colourful wedding
FEATURES
7. I'M ENGAGED, NOW WHAT?
Kick off the planning process with wedding planner Jenny Wren's top tips
10. YOUR DAY, YOUR WAY
Which ceremony? Here's a rundown on the various ways to formalise your union
58. AND I'M FEELING GOOD…
How to look and feel your most radiant in the run-up to W-day
63. HEAD-TO-TOE GLOW
Ideas for packing your plate with beauty-boosting and mind-mellowing meals
66. RULES OF ENGAGEMENT
Creative and covetable engagement rings from Cornwall's designer-makers
68. YOURS TRULY
Thinking of going bespoke for your rings? Be inspired by these stunning commission stories
95. PLAN OF ATTACK
How to whip your wedding to-do list into shape
98. A SENSE OF OCCASION
Planning a sequel wedding? Here's how to bring a special vibe to your second big day
102. MOOD FOOD
Bring an interactive element to your wedding feast with these immersive ideas
106. THE GREAT WESTCOUNTRY MENU
The stories behind three memory-making wedding feasts
112. MORE THAN WORDS
How to choose the right words for your wedding readings
117. WED'S VENUES GUIDE
The ultimate guide to Cornwall's finest wedding venues
140. PICTURE PERFECT
A landscape-inspired work of art makes a unique gift to treasure
REGULARS
12. BRIDAL BUZZ
What's new, what's hot, what's on
149. GOT WED
Newly-weds share a glimpse of their day
174. NOTES ON A WEDDING
Top tips for your planning pleasure
Editor
Rebecca Matthews
Deputy editor
Lucy Higgins
Chief features writer
Hannah May
Contributors
Elizabeth Chester, Jennifer Granlund, Rebecca Green, Christine Jensen, Jessica Kearney
Design
Matt Sanwell, Design UNLTD
Advertising and Management
Brendan Sleeman
Distribution
Jenna Matthews
Finance
Morwenna Matthews
Publisher
Wed Magazine
28 Reens Crescent
Heamoor
Penzance
Cornwall
TR18 3HW
01736 331456
wed@wedmagazine.co.uk
wedmagazine.co.uk
Print
Deltor Communications Ltd
Cover image
Dress Made with Love, St Ives Bridal Boutique stivesbridalboutique.co.uk
Location Pencarrow weddingsatpencarrow.com
Hair Lisa Gadsby lisagadsbyweddinghair.com
Make-up & styling Suzi Winter suziwinter.co.uk
Photography Kirstin Prisk kirstinprisk.co.uk
Earrings Tilly Thomas Lux tillythomaslux.com
Model Selena Carvalho
Wed

Directory

All you need from the finest wedding suppliers in Cornwall and Devon