---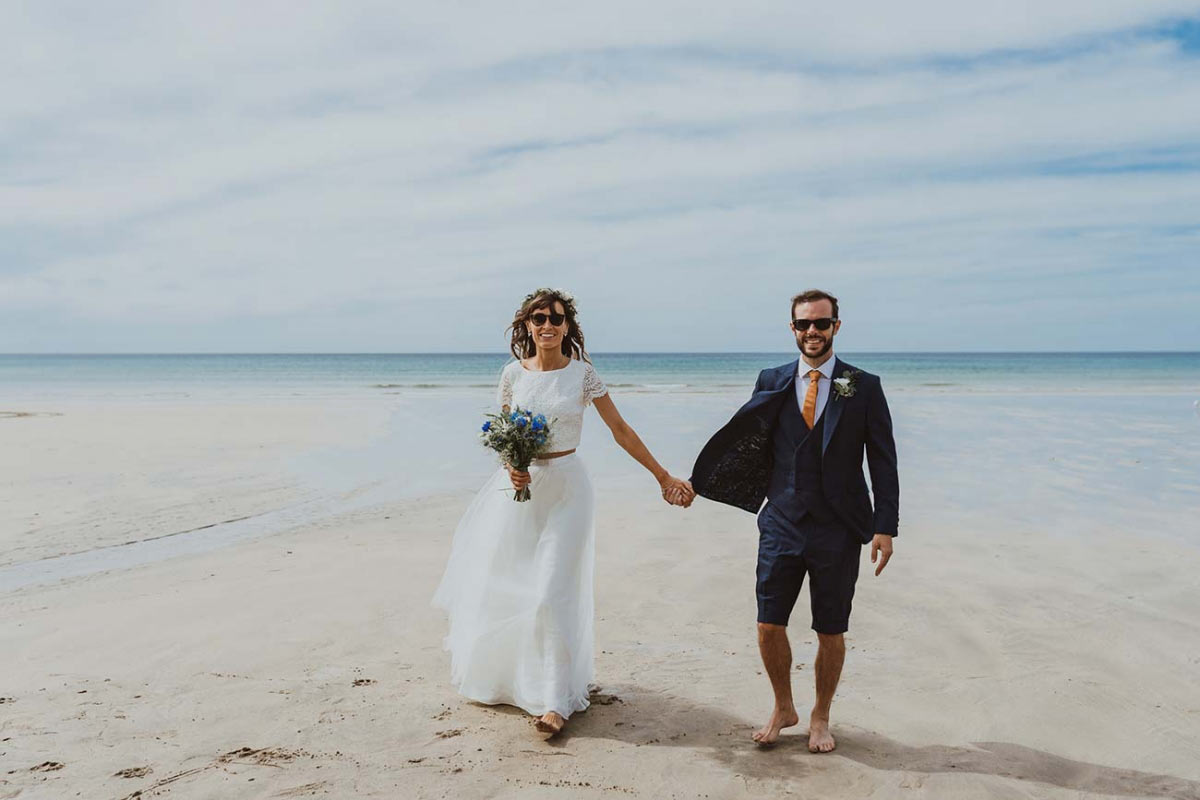 Wedding at Lusty Glaze, Cornwall
Into The Blue
Lisa and Jonny's sea-themed celebration at Lusty Glaze
Lisa and Jonny became an item during a trip to Thailand with mutual friends in their university days. "It was an amazing place to meet someone!" recalls Lisa.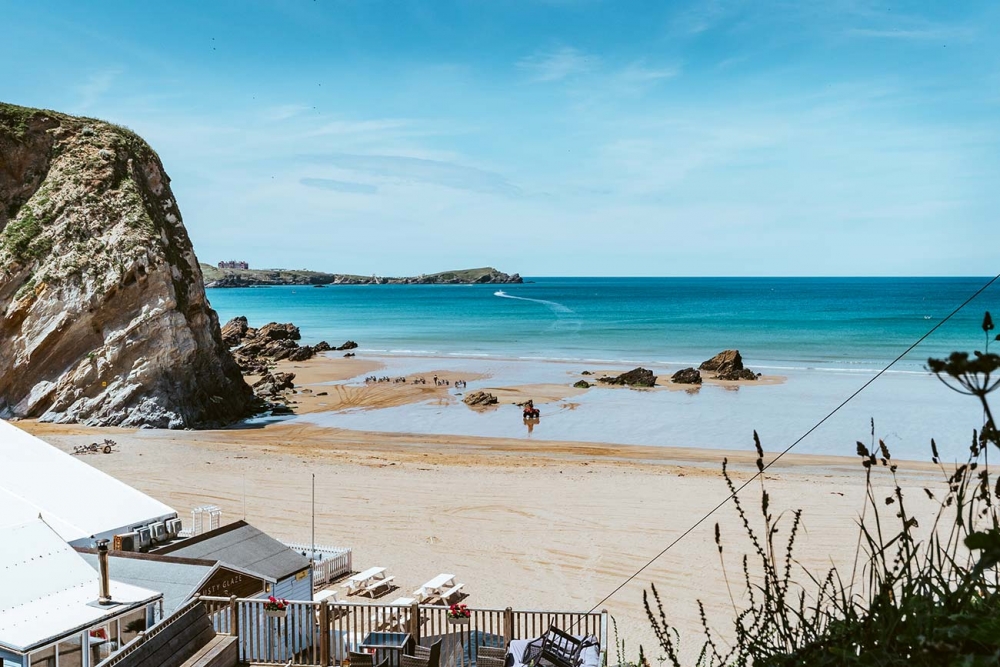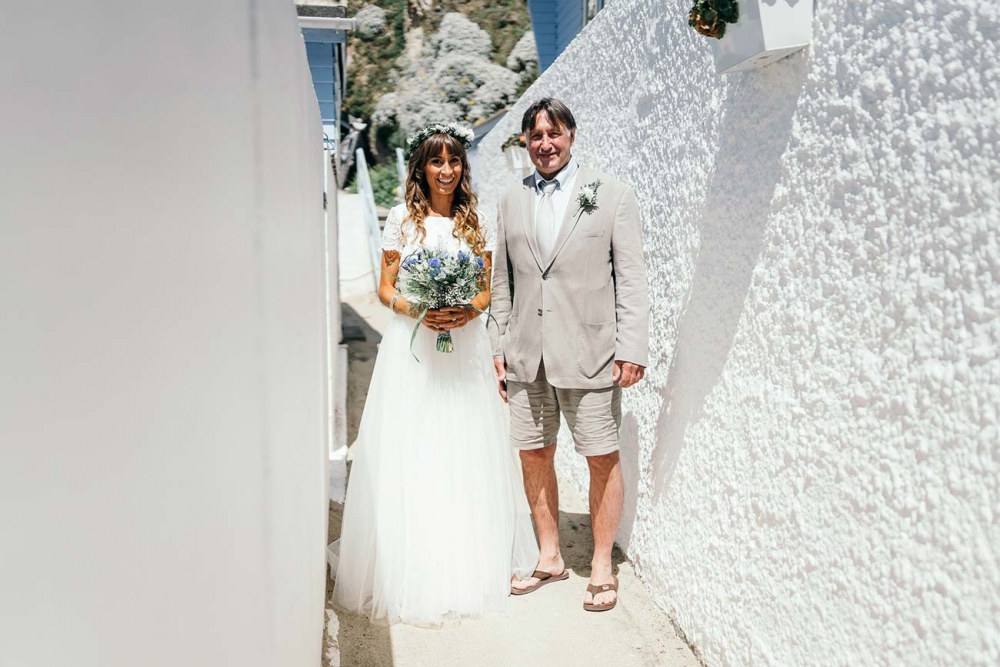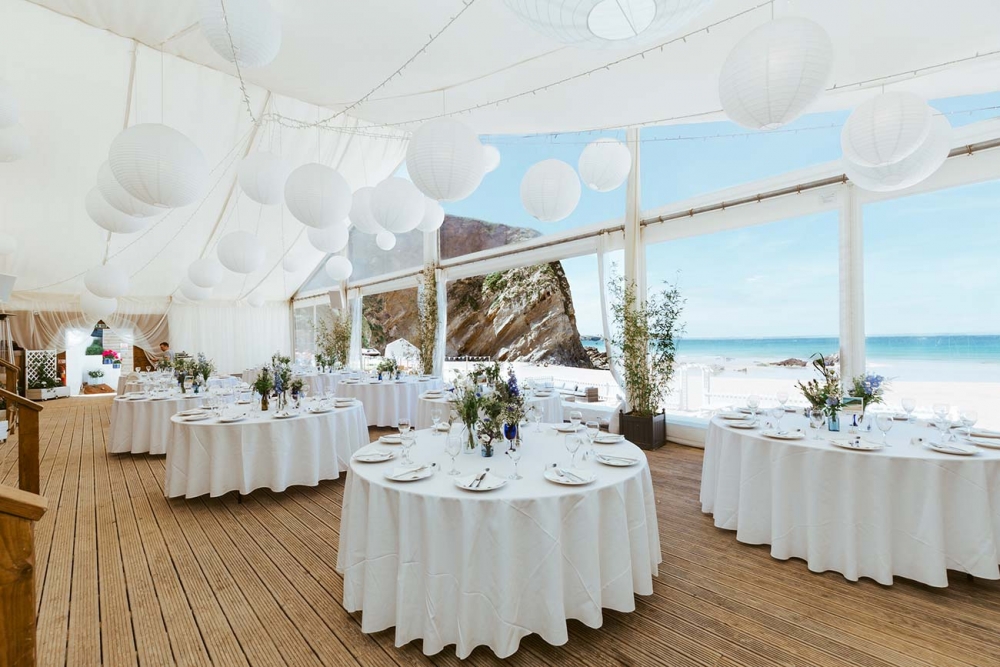 Following a similarly exotic tone, Jonny proposed on Lisa's 30th birthday on a jetty by a river in Spain. "I was oblivious, but he'd been stressed all holiday as the ring hadn't arrived in time, and he could only find a stand-in from a nearby gift shop!" reveals Lisa. "The real ring was blue Cornish sea glass with diamonds and it turned up a few days later, so we took an engagement photo then!"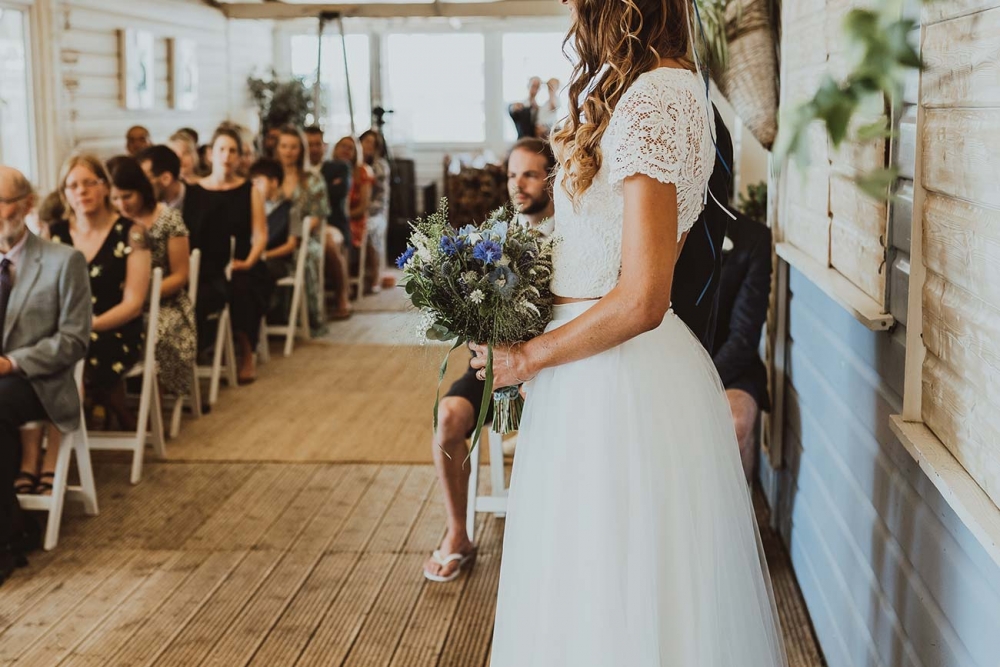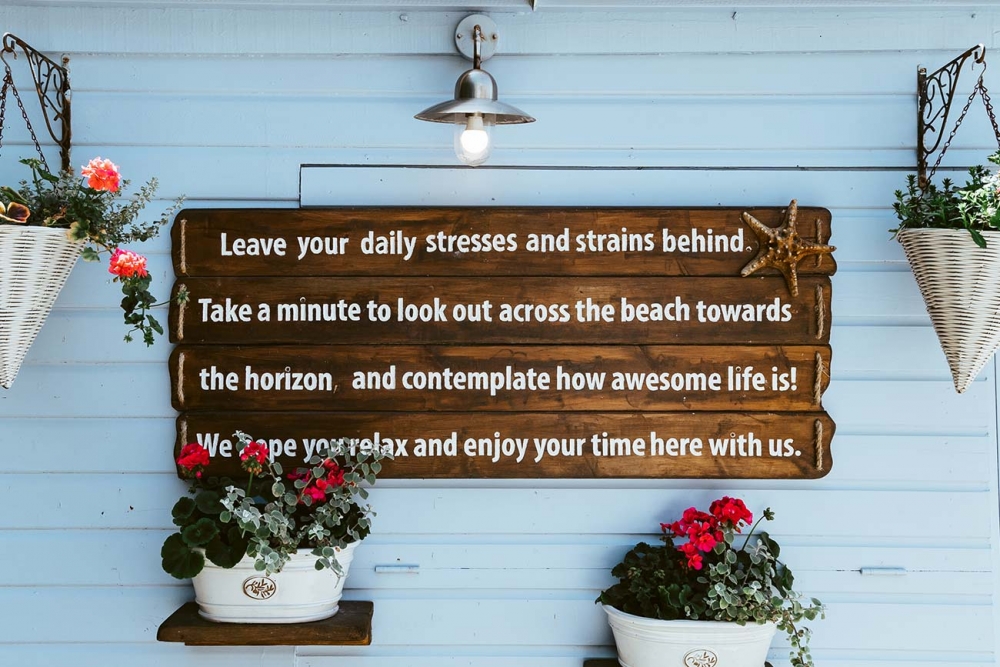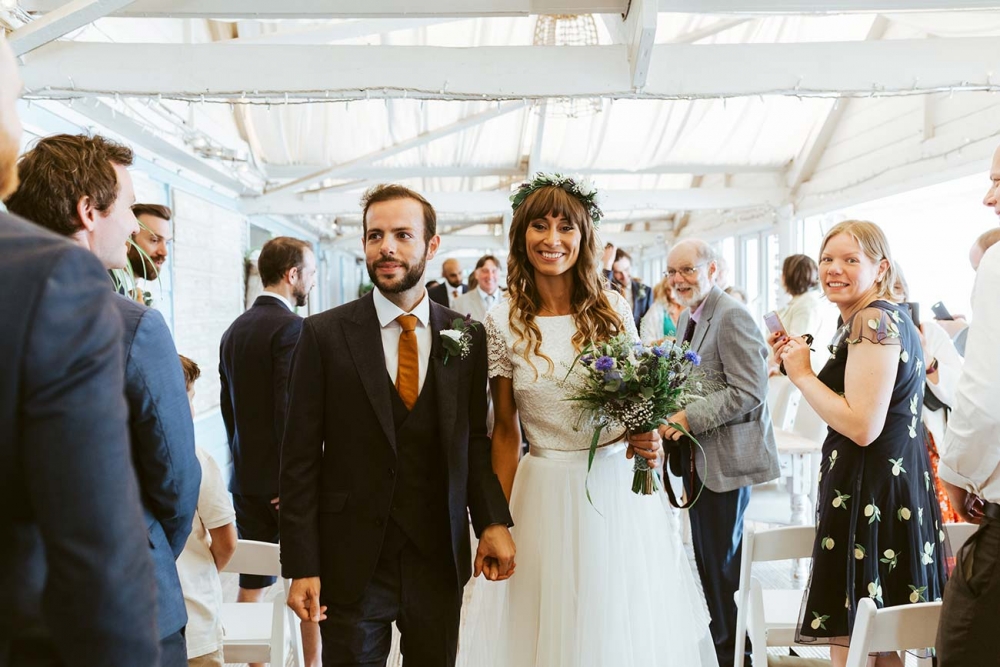 Continuing the sea theme for their wedding, the pair planned a beach party at Lusty Glaze, with ocean-inspired décor to match. Watercoloured bridesmaid skirts, blue and white florals, mussel shell illustrations on the stationery and varnished mussel shells on the cake all contributed to the beautiful coastal design.
Adopting a casual dress code to reflect the laid-back vibe, Lisa wore a white lace top and tulle skirt accessorised with white flip-flops and a floral crown. The groomsmen echoed the mood, donning navy suits with the trousers tailored into shorts alongside white Havaianas flip-flops. "Jonny wore a waistcoat too, to distinguish himself from his twin brother!" adds Lisa.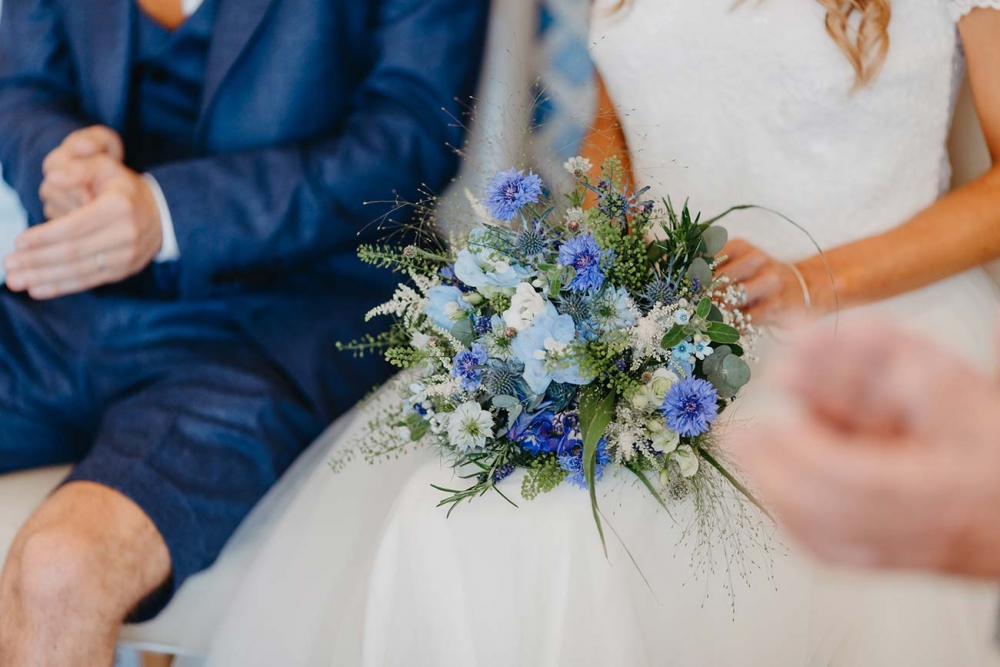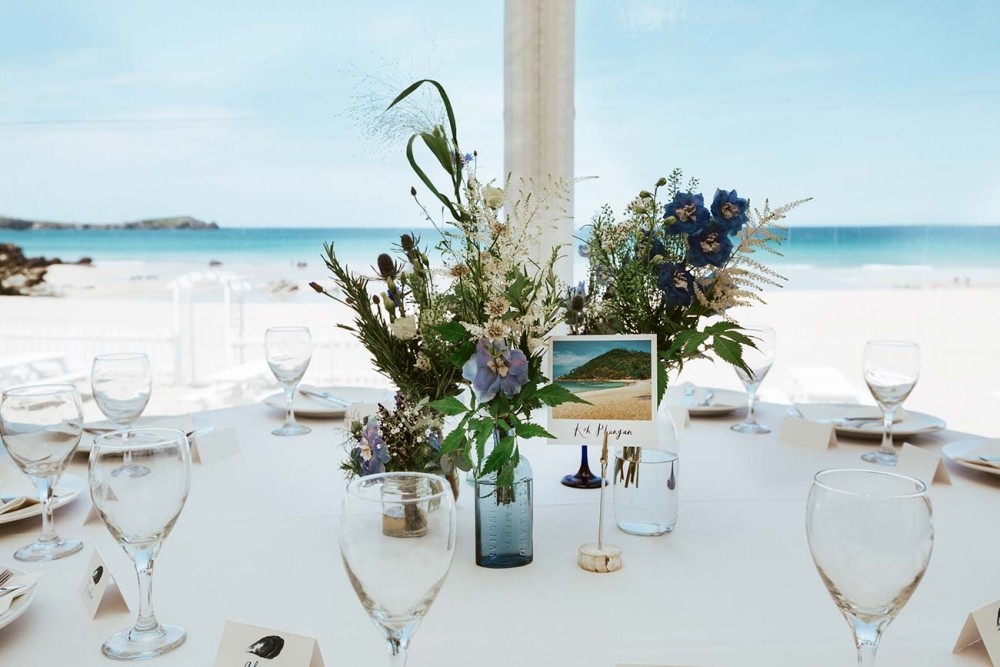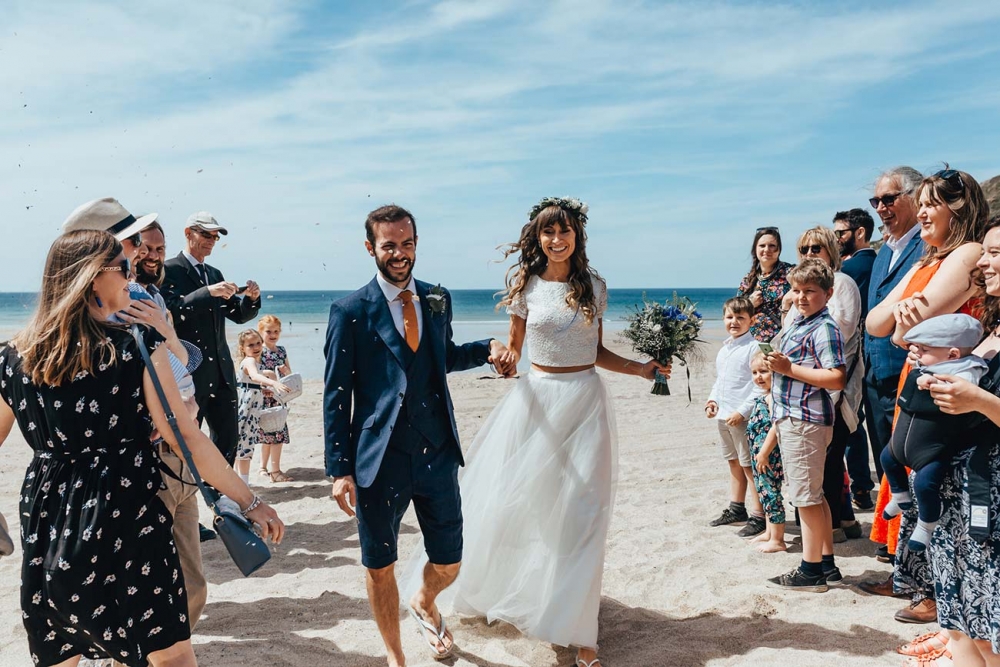 Graphic designer and illustrator Lisa created the wedding stationery herself, which featured illustrations of mussel shells and hand lettering on the invitations, table plan and place cards. The botanicals were another key element in carrying the theme, with lisianthus, cornflowers, sea holly and silver dust leaves all woven into Lisa's bouquet.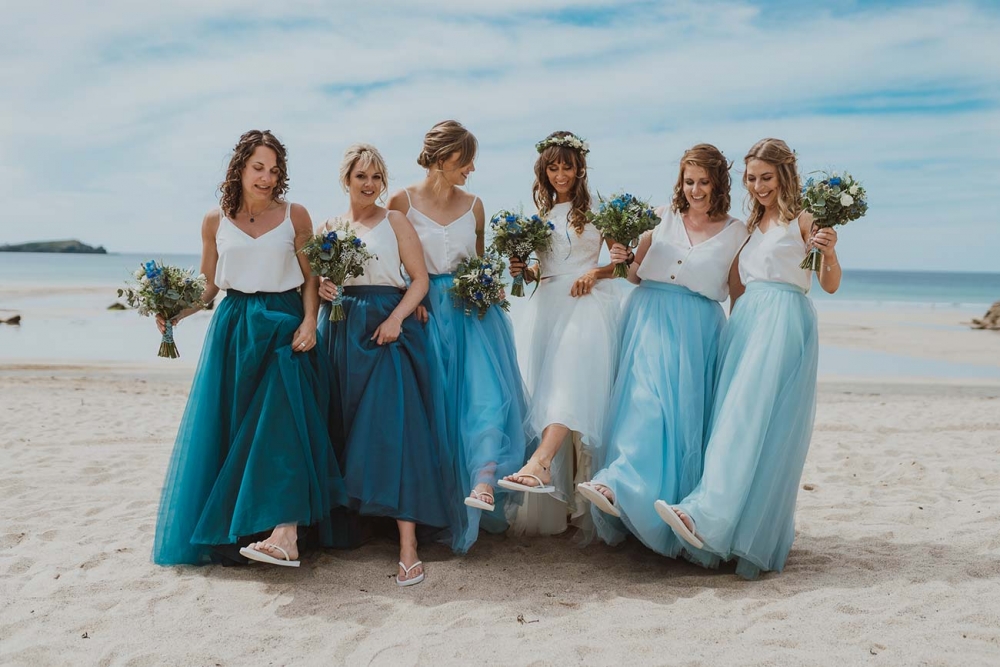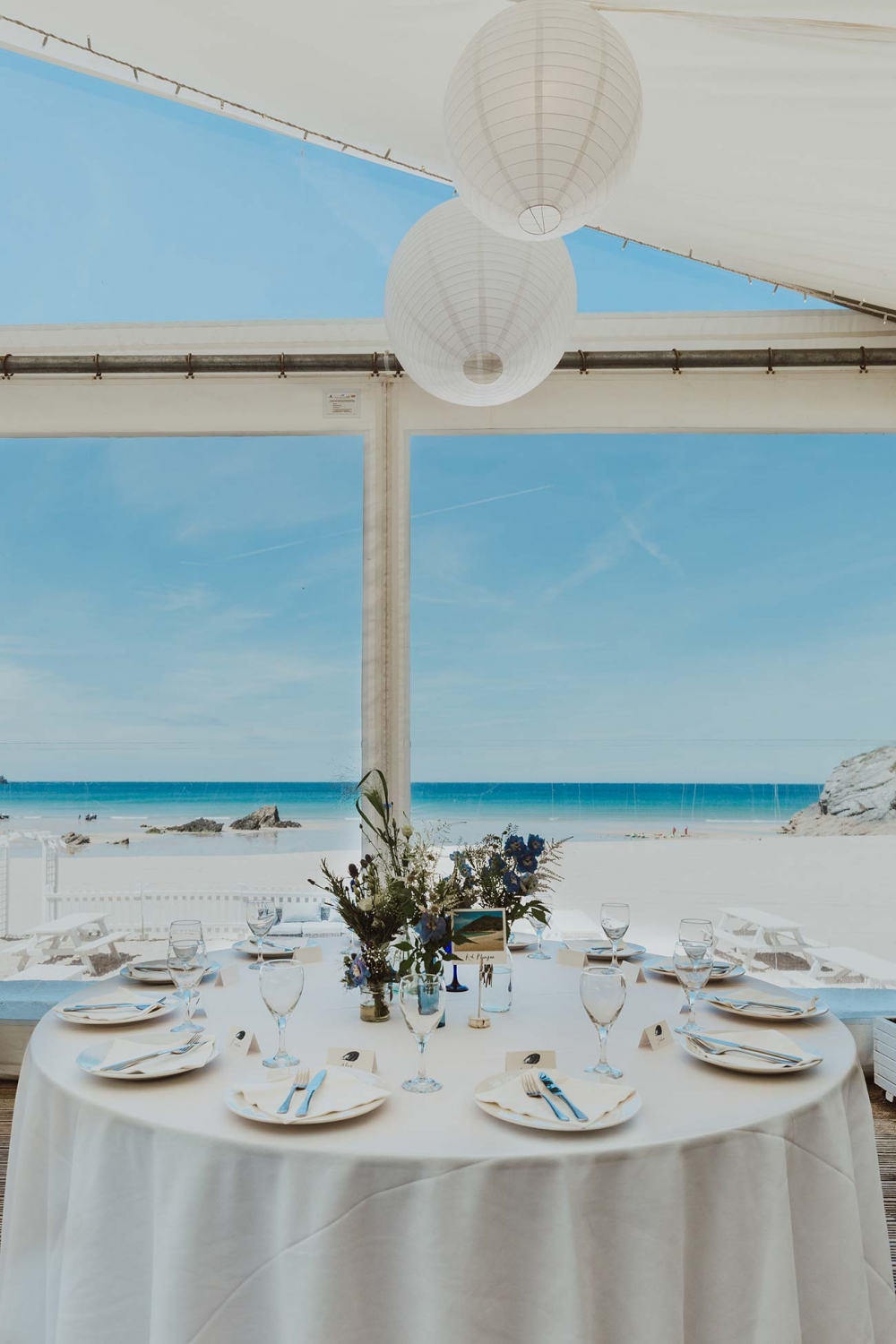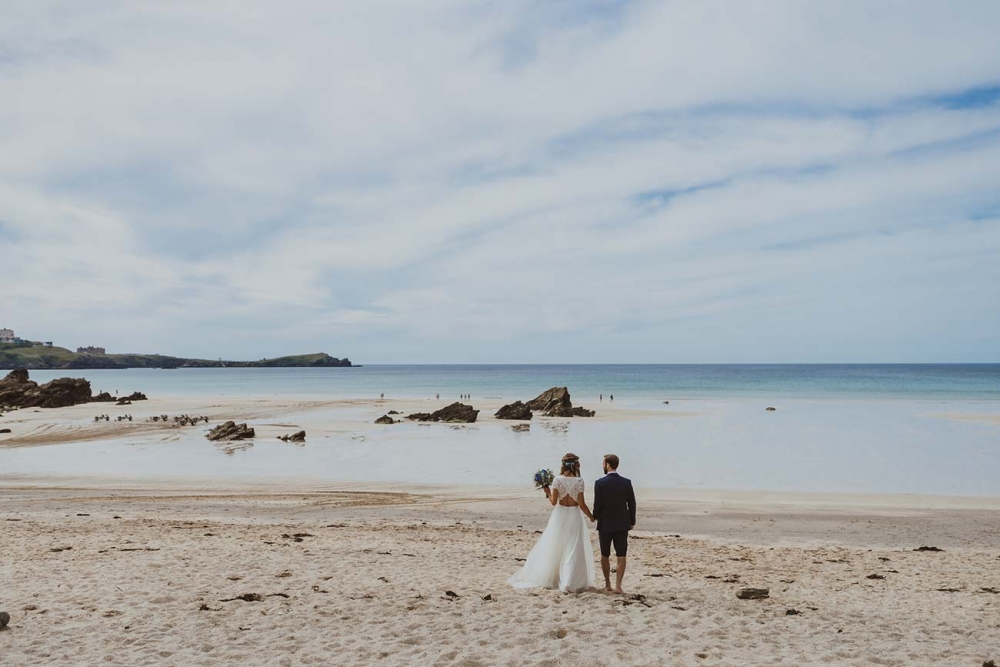 "We were so lucky with the weather – we woke up to beautiful blue skies," says Lisa. They made the most of the sunshine in the morning, embarking on separate activities with their bridesmaids and groomsmen. "Jonny did Trelissick Parkrun whilst my bridesmaids and I had a swim in the sea at Lusty Glaze," says Lisa.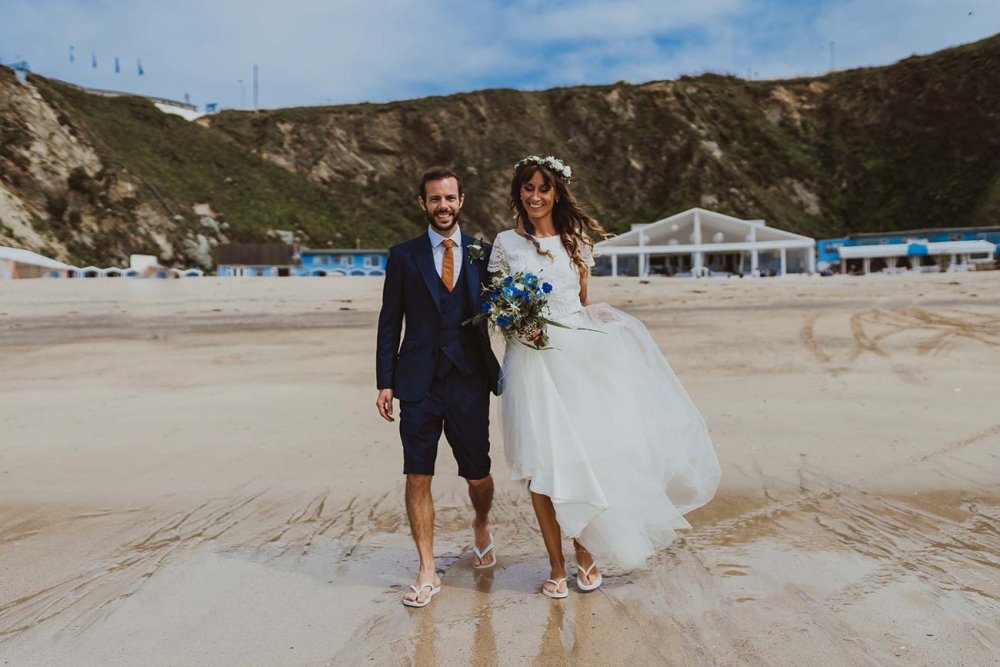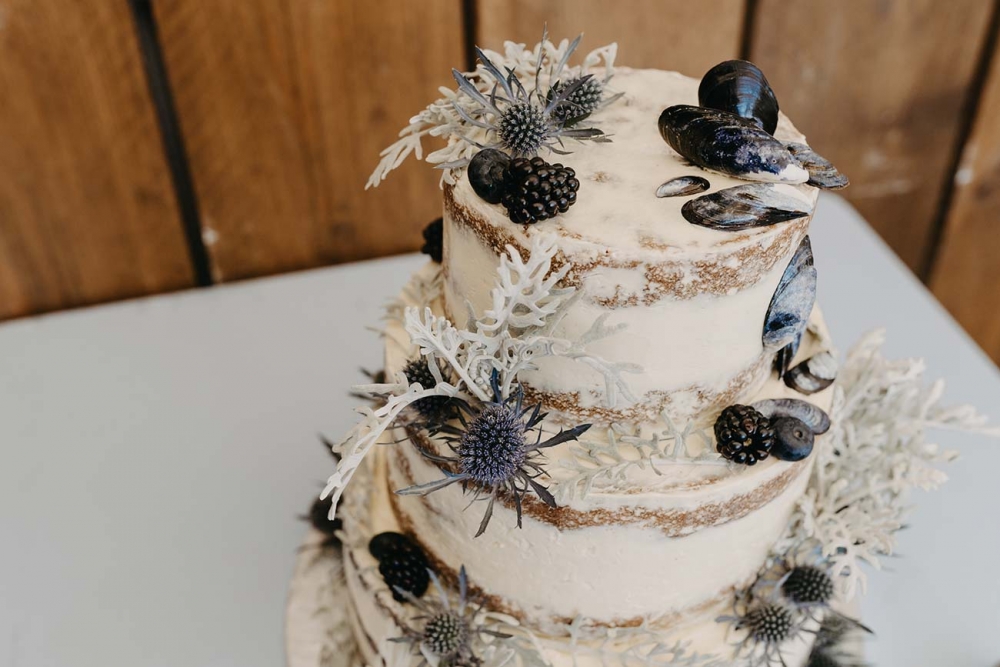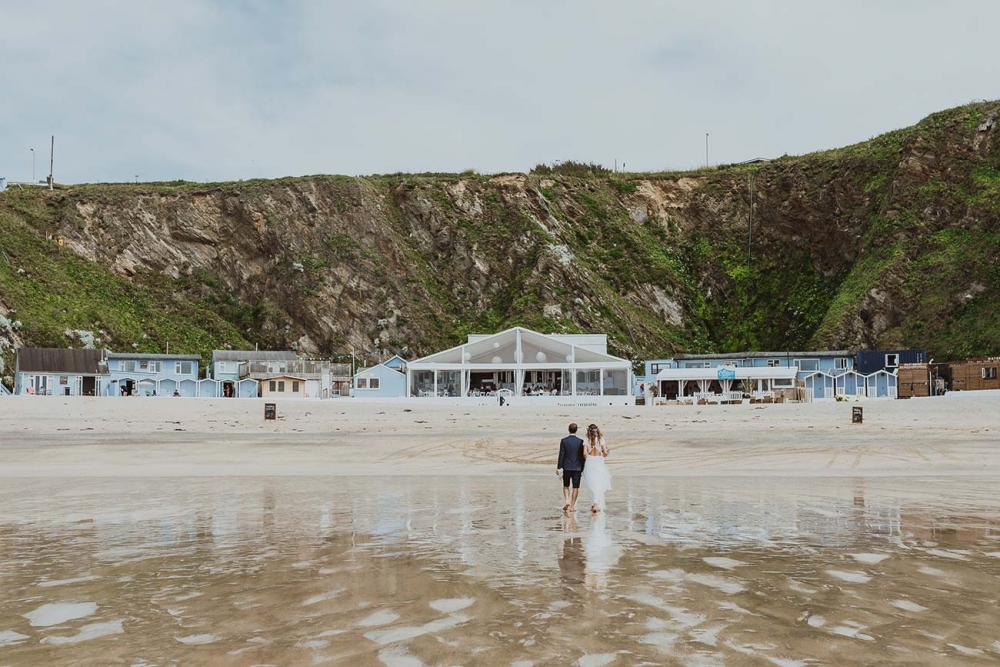 After exchanging their vows, a beach barbecue of burgers, salad, and vegetable and halloumi skewers was served ahead of the speeches and evening reception. Guests were later treated to pasties and cake: a three-tier semi-naked showstopper with chocolate, coffee and carrot layers adorned with mussel shells, berries and foliage to match Lisa's bouquet.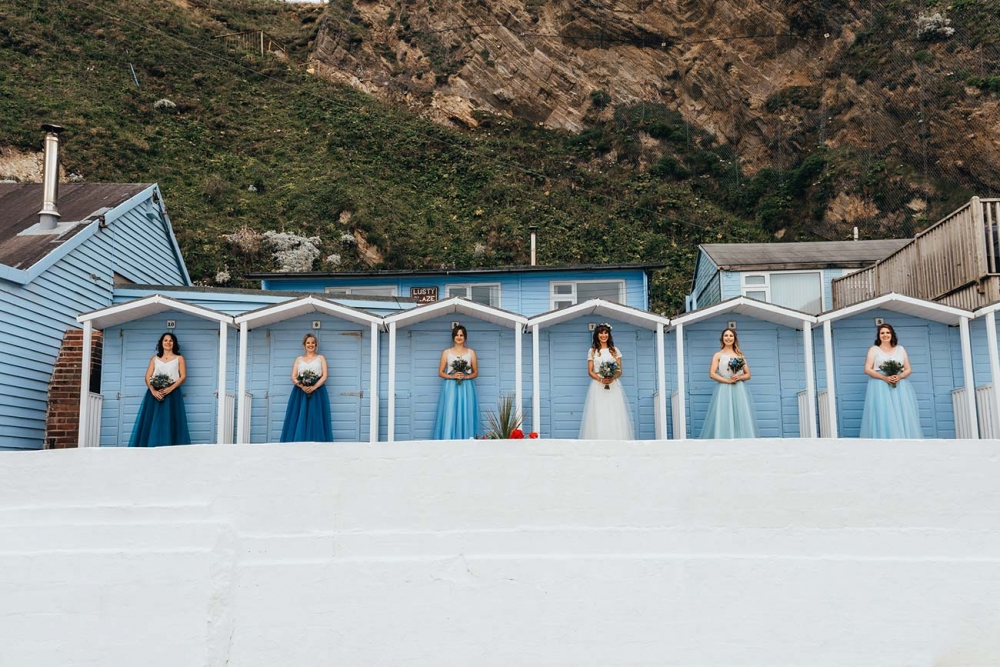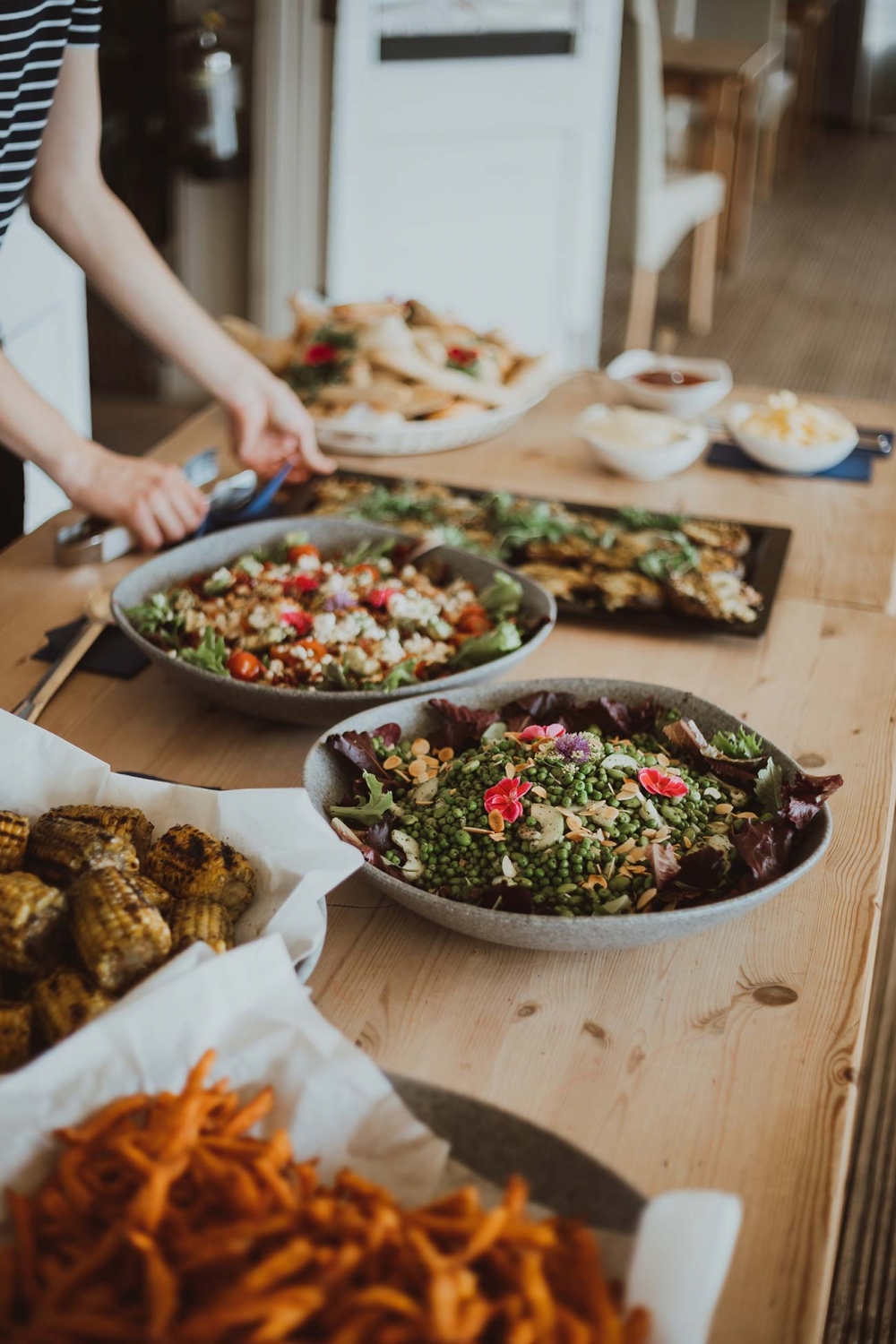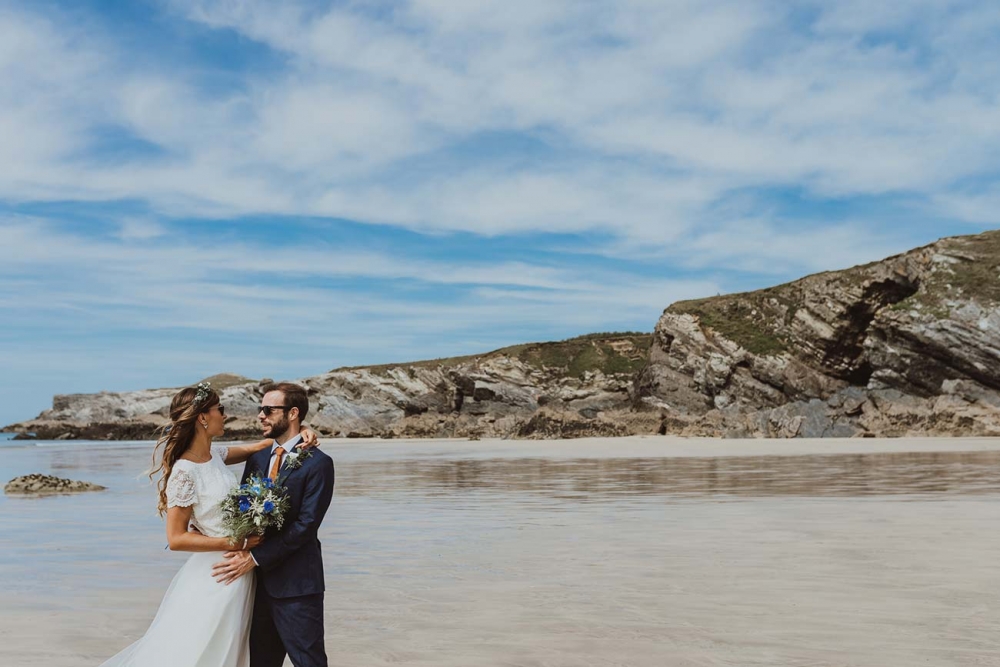 "Despite the waistcoat, there was still a lot of confusion with Jonny's identical twin," giggles Lisa when asked about any particularly memorable moments from their day. "Several guests, the photographer and the videographer kept mistaking him for the groom!"
Despite the issue of mistaken identity, Lisa's lasting memory of their wedding is "dancing with all our friends and family in the evening, feeling elated and a bit relieved that we'd done it, and that the day had gone so well!" she says.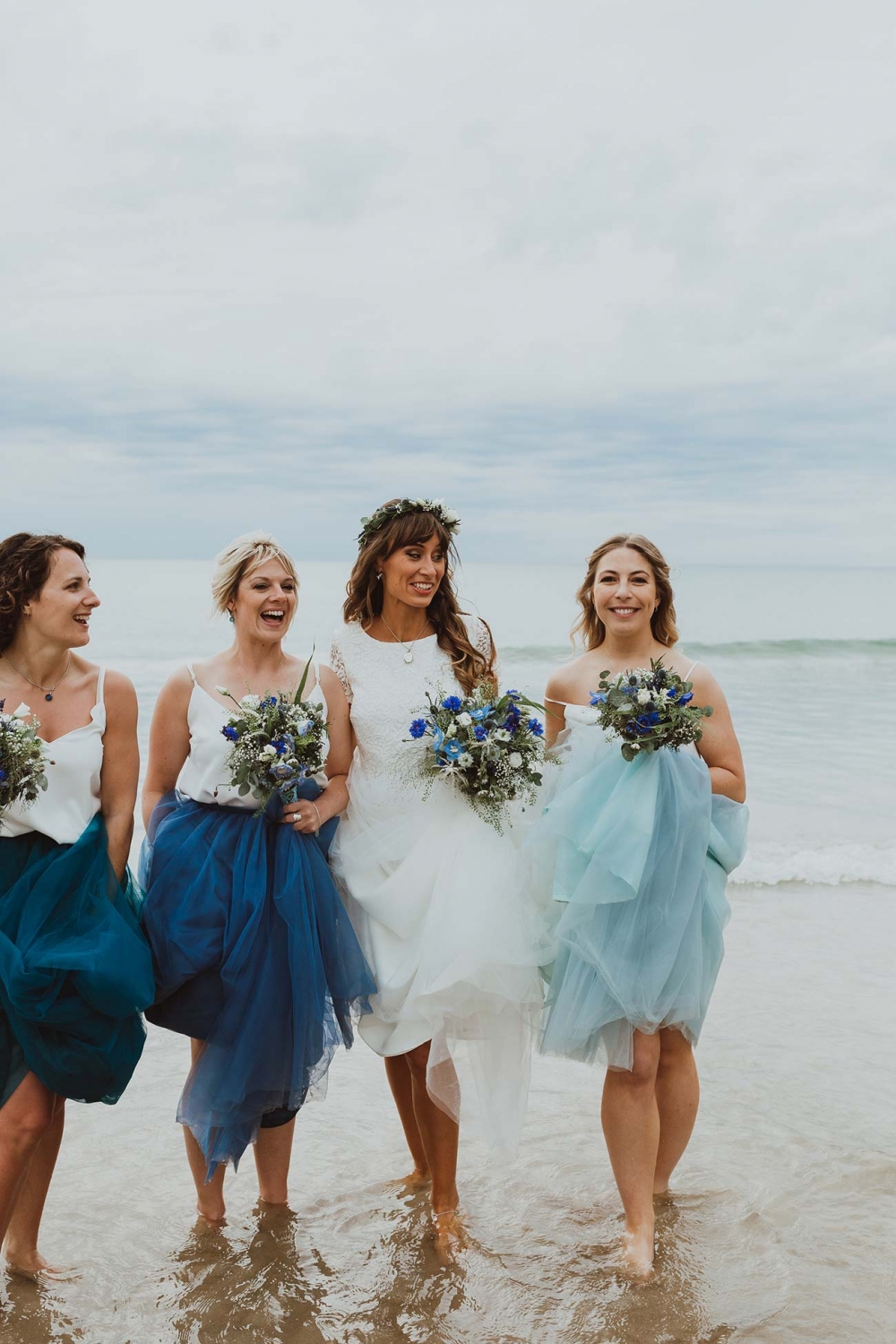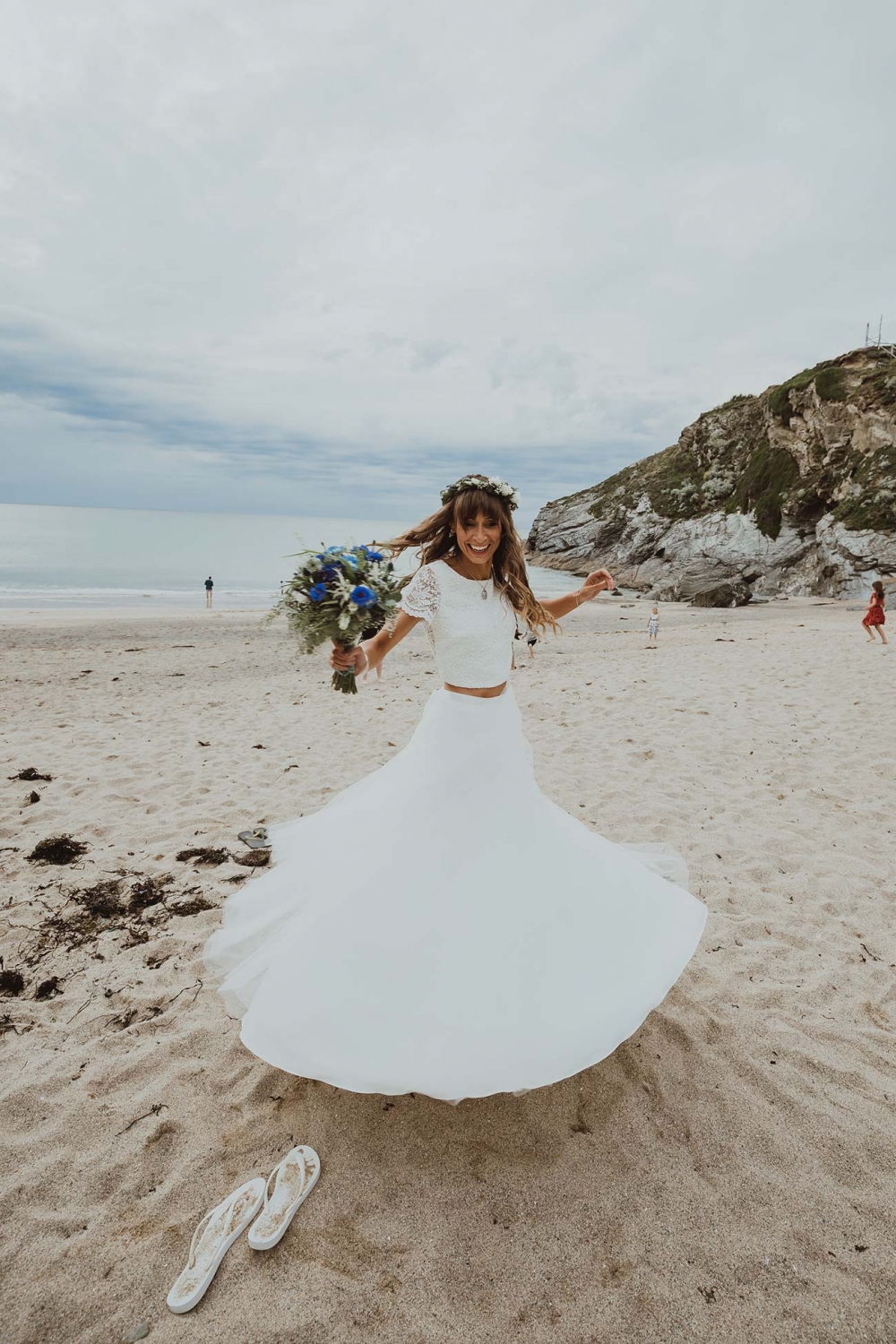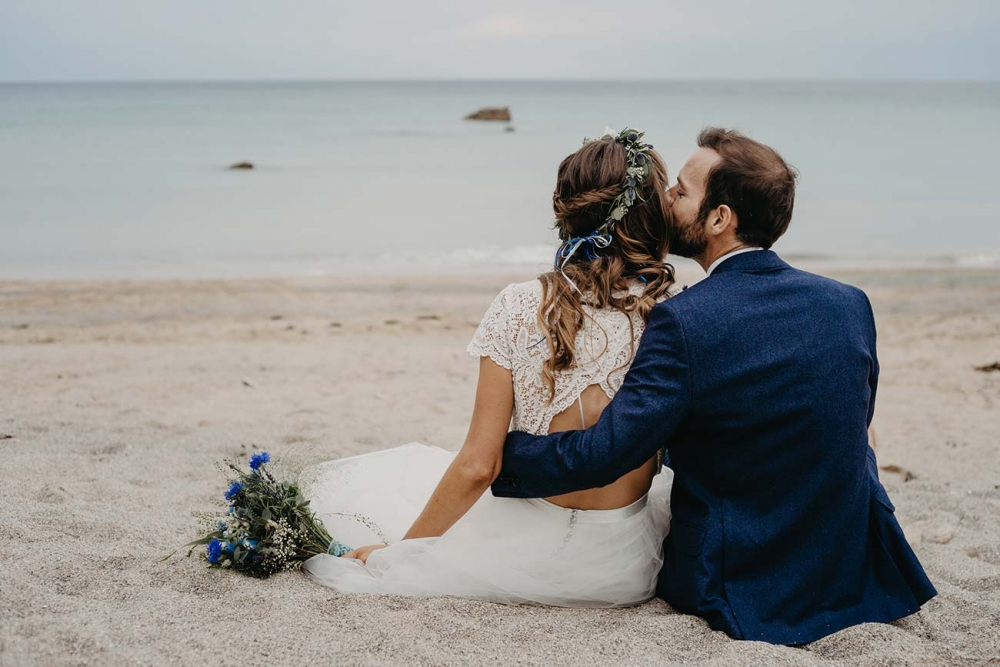 "It is definitely a stressful thing to plan, but it's all worth it on the day!" And when it comes to words of wisdom, budget, she says, is one of the main factors to consider. "We had a spreadsheet with all the costs and tried to pay things off bit by bit where we could, so the total didn't seem so overwhelming nearer the day."
Lisa echoes many a newly-wed with her parting piece of advice. "Remember to take a moment to take stock during the day because it goes so quickly," she says.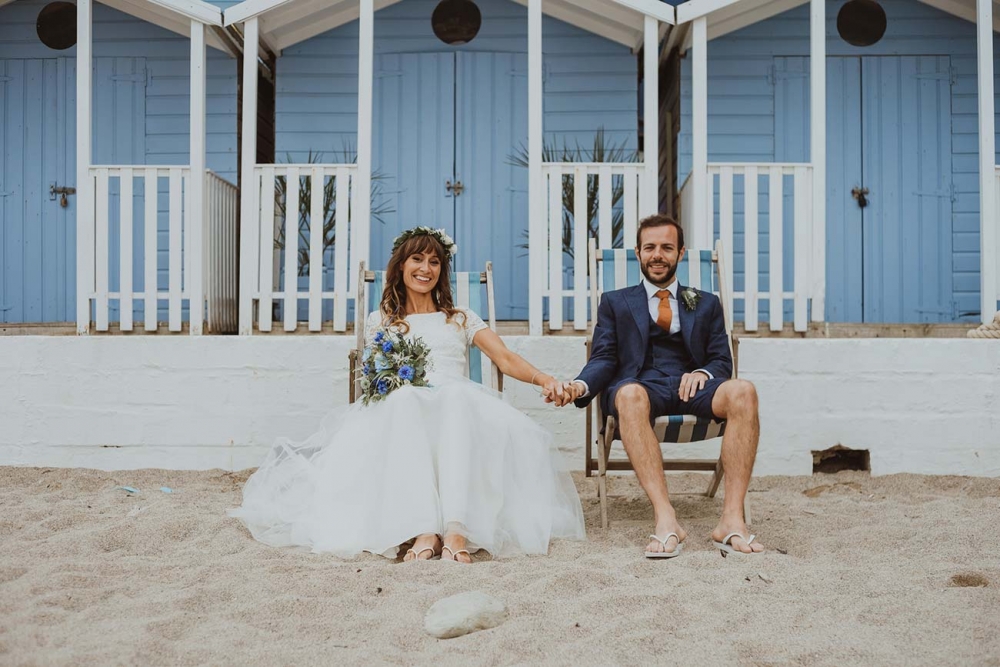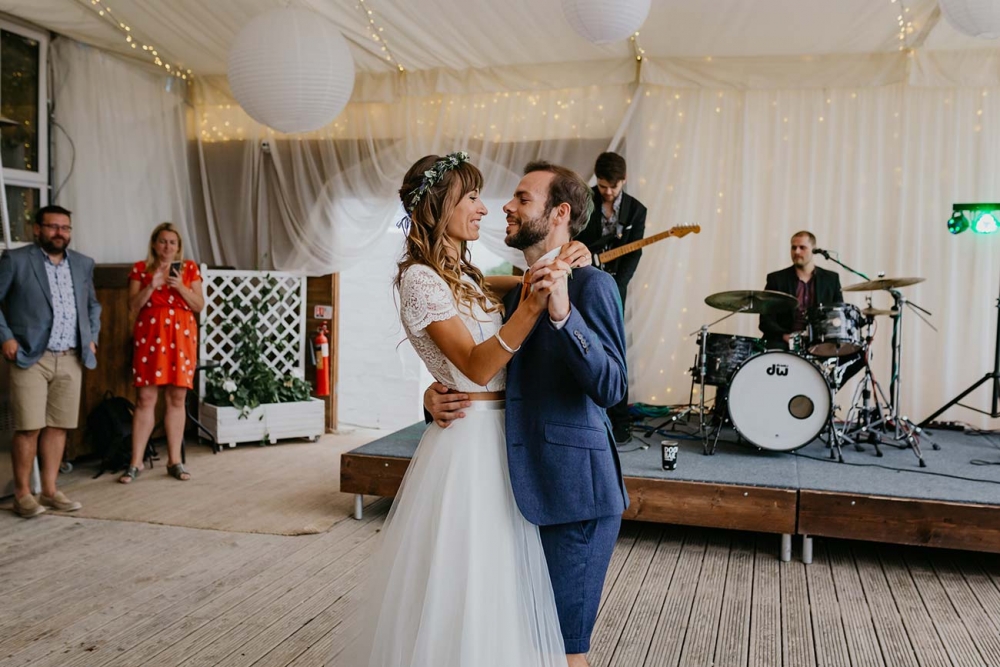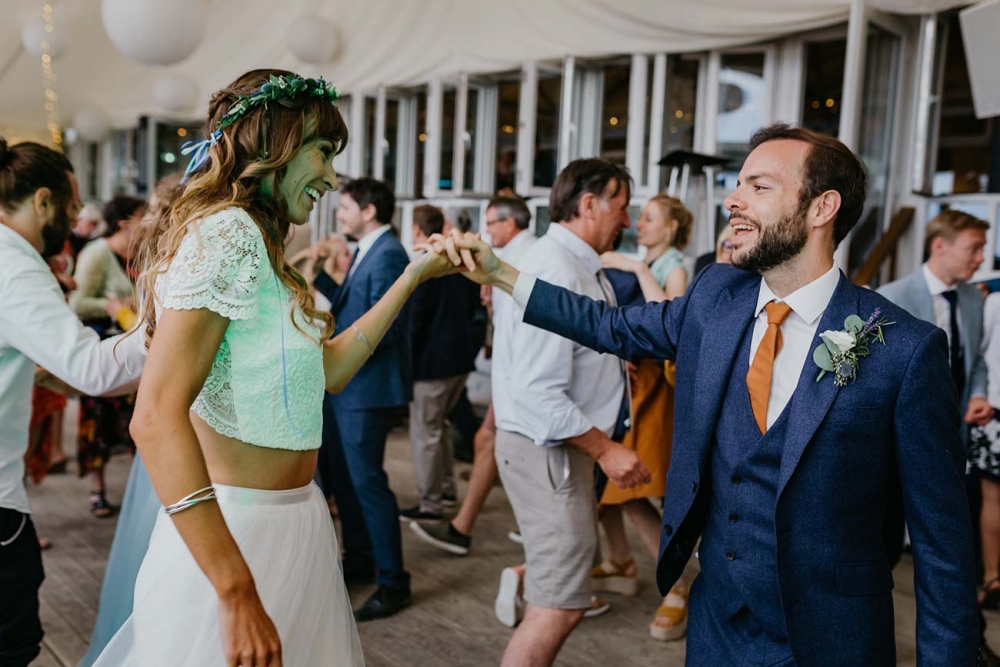 Wed

Directory

All you need from the finest wedding suppliers in Cornwall and Devon