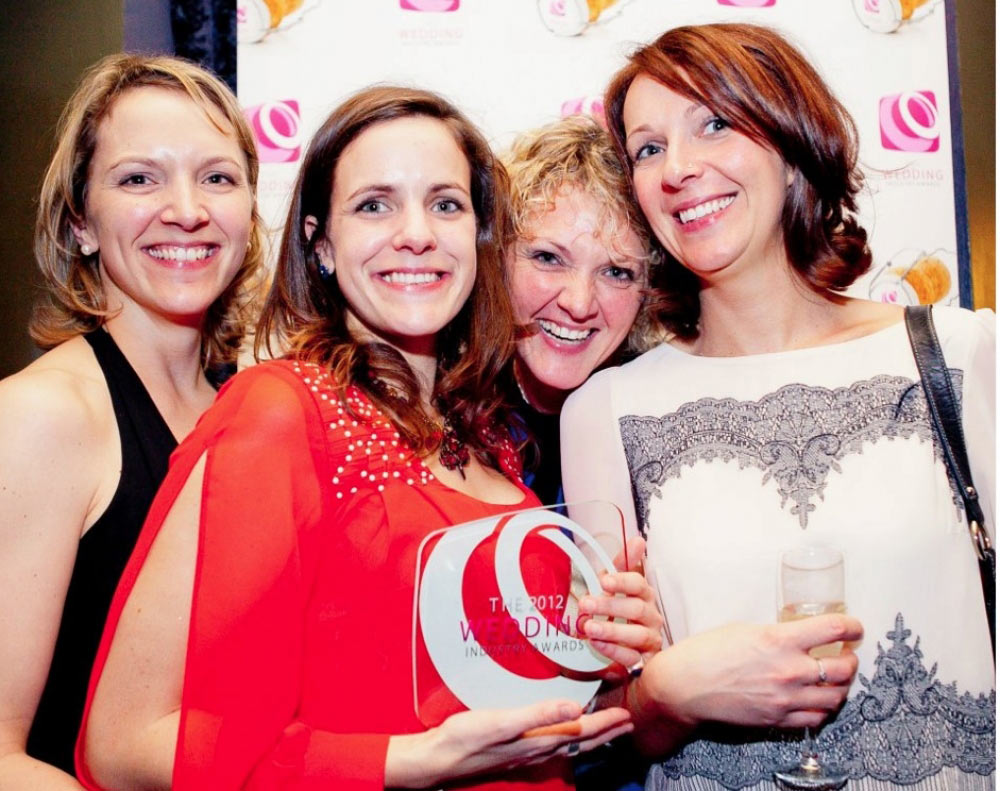 World Inspired Tents Wins National Award
Article Published: Thursday 2nd February, 2012 - 11:19am
---
Big congratulations are in order for the fabulous World Inspired Tents. Following their regional award last month, the North Devon based company has continued their success by winning the national prize for the 'Best Marquee Supplier' in the 2012 Wedding Industry Awards.
Ed Wright, Managing Director of World Inspired Tents says, "Winning the regional award last month was an incredible achievement and we were extremely grateful to all of our customers who voted for us. We were very excited to be invited to London for the national awards ceremony on the 18th January this year and we were just looking forward to a great celebration!"
Ed said the team were "completely blown away" when the win was announced. "It's such a huge accolade for us and one of our biggest achievements so far since we started World Inspired Tents four years ago. The fierce competition and the well respected panel of judges made winning this award even more exceptional."
World Inspired Tents competed against some strong marquee companies from across the UK. However, significant voting figures and exceptional comments from previous clients who had used World Inspired Tents, assisted the tipi firm in claiming the national trophy.
Ed Wright says, "Our company ethos revolves around exceeding customer expectation every time, so it is fantastic to be recognised. In the short time since winning this award, we've already noticed a significant positive impact on our business. Enquiries are up and national recognition has resulted in new friendships with some other leading companies in the industry."
For more information visit:
www.worldinspiredtents.co.uk
---