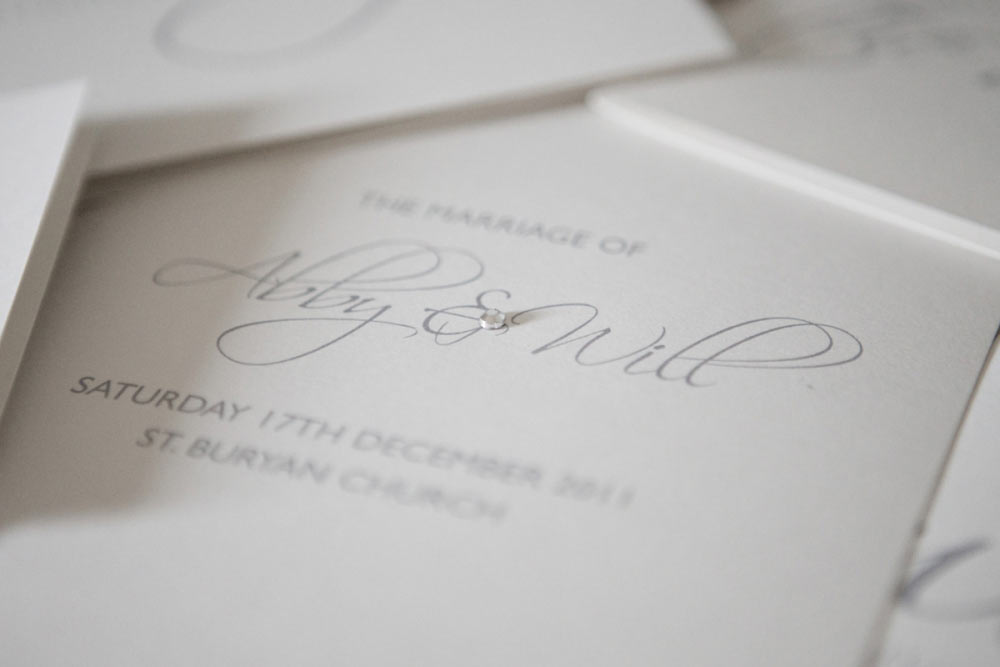 Win Stunning Stationery Design from The Paper Princess
Article Published: Monday 30th July, 2012 - 11:14am
---
Get Creative and Win Your Own Bespoke Wedding Stationery Design...
Stationery specialist The Paper Princess is offering Wed readers a wonderful opportunity to make material their own designs by sketching and submitting them for the chance to win their professional design for free.
If you're looking for beautiful handmade wedding stationery, but fancy joining the DIY movement and making it yourself, then their new print-at-home range is the perfect, budget friendly answer for crafty brides (and grooms!) who would love to create their own professional standard stationery, but need a starting block to help them on their way.
Print-at-home is a professional design that's personalised to you where you simply buy the personalised designs and kits (complete with instructions) and get together with your bridesmaids to create something individual and unique - and is also the perfect excuse for a pre-wedding party!
The entire range is still being developed, but meanwhile - for your chance to win your dream wedding stationery - simply send them a coloured sketch (include footnotes/descriptions if you like) or a mood board featuring your ideas and they will turn the best ones into a professional design that will be featured on their website.
And as a thank you, they will give you the professional design for free to use with their kits.
Please send your entries by 1st October 2012. Winners will be notified by e-mail by 15th October 2012 - so don't forget to include your e-mail address with your entries.
Good luck!
www.thepaperprincess.co.uk
---