---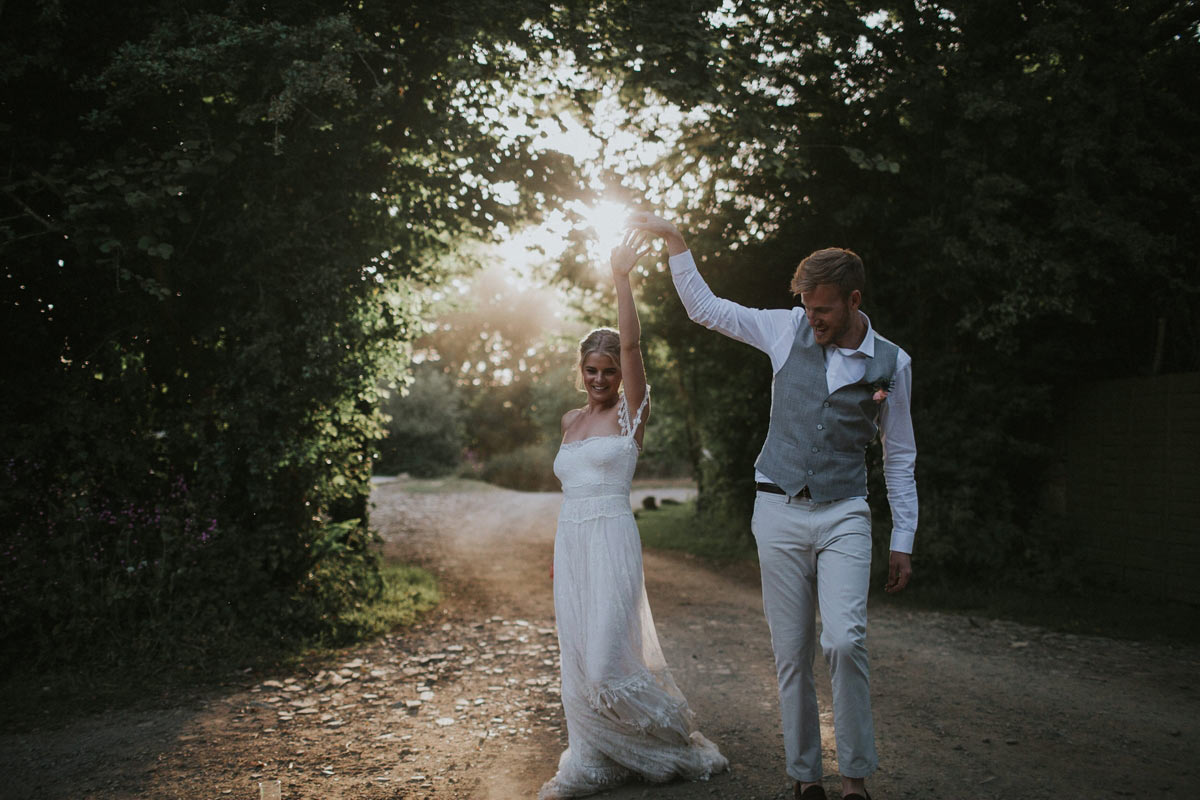 Wedding Relationships
How to manage your marriage expectations
The vows have been taken, the bouquet tossed, a lifetime of togetherness awaits. But what if the reality of marriage doesn't match your vision...
...and expectations fall dramatically flat after the big day?

As many a spouse will testify, marriage requires work. The exact nature depends on the couple but usually involves a fluid and constantly adapting strategy involving strengthening your foundations, pursuing the art of compromise, and evolving your expectations - both individually and as a couple.
When seeking success, you wouldn't approach any other aspect in your life - from your career and friendships to health and fitness - with complacency, so why rest on your laurels when it comes to love?
Here, we examine some of the common misconceptions of marriage and how to negotiate the emotional ebbs and flows when things aren't quite as they initially seemed...
Toby Lowe Photography
Marriage will make things easier
The idea that as soon as you're married, everything will magically 'fall into place' and become perfect is as misplaced as it is misleading. The strengthening of your bond borne from the extra commitment will undoubtedly make you more determined to invest into your relationship and tackle any problems as a unit, but the flipside of that is that your lives are so inextricably linked that disentangling your needs, desires and emotions can prove equally as problematic.
If you perceive yourselves as a pair of individuals in a couple and take accountability for your own needs while acknowledging those of your spouse, then you can't go too far wrong. However, it's also important that you accept that there will be tough times, for whatever reason, and that it's not necessarily symptomatic of your marriage's breakdown or failure, just a natural part of human relationships. It's how you tackle these situations that defines your happiness and allows a culture of ease to persist.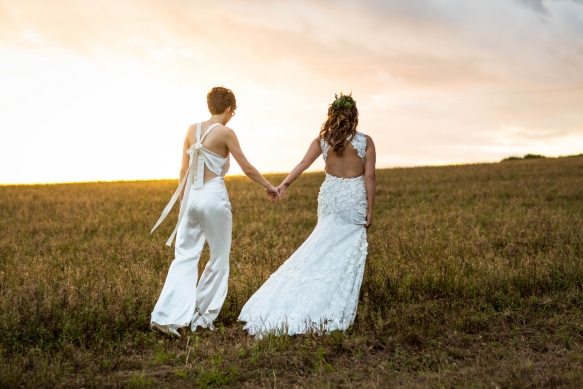 Samantha Gilraine Photography

We'll argue less
Contrary to some opinions, conflict is a healthy component of a marriage because it means that you're honestly communicating your feelings and actively trying to find a resolution. Emotional intimacy comes from truth-telling, however hurtful the process may be; the trick is to ensure that arguments are the path to peaceful resolution and greater understanding, not used to score points, dredge up resentments, deliberately cause hurt, or initiate power plays - all of which will have a negative impact on your marriage.
Over time, you'll develop better dialogue, intuition and dispute-resolution skills so that you argue less. As long as you're able to analyse why the argument happened and how to pre-empt and dissipate similar rows while honestly communicating with each other at every stage, you'll emerge all the better for your clashes.
Just accept that arguments are an inevitable part of every marriage and focus on working things out - if you can't, consider a spell of counselling to reboot your relationship and approach it with an open, guilt-free mind, in the same vein (as reductionist as it sounds) as giving your car an MOT or reviewing your mortgage plan.
Toby Lowe Photography

Getting married will solve all our relationship problems
Every couple, whether married or not, has their issues. Human beings are a complex breed and problems will inevitably arise. Marriage isn't a blanket cure for all problems, and in fact can perversely heighten any pre-existing fractures, such is the spotlight it throws on personal vulnerabilities.
The point is that marriage forces couples to refocus and reinvest in their relationships, which can improve problems as long as it's a continual and positive process. Rather than criticising or blaming each other for shortfalls, work together to right them and achieve harmony, by consciously being better together.
There will always be something - that's life. But by being aware of 'the thing' and openly discussing it, rather than relegating it to the proverbial elephant in the room, you're more likely to overcome your 'for worse'.
Your Perfect Day Photography

I can change my spouse
Marriage doesn't tend to change people. It may make you want to consult with each other more/spend more time together/demonstrate your love in new ways... but, ultimately, the fundamentals of who we are as a person are unlikely to alter. Remember, you married them for everything they are, and the process won't automatically make them change, or even want to.
For example, if your spouse didn't want children before getting married, they're highly unlikely to reform their position simply because you've exchanged vows. That's why establishing what you have in common, how far you're willing to compromise and sacrifice, and discussing what you both want from marriage is the best pre-cursor for it and your expectations. Don't assume that anything will or won't change; simply trust in your choice, love and commitment, and communicate any deviations to each other as and when they occur.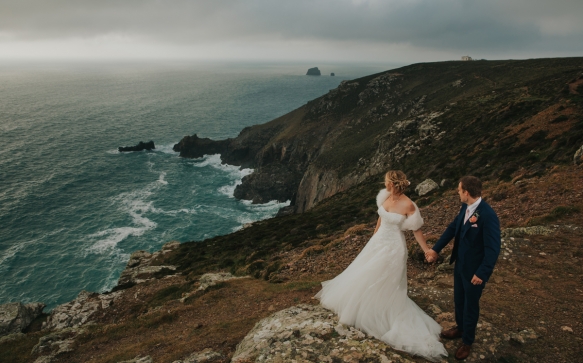 Kirstin Prisk Photography
If marriage doesn't meet my expectations, we've failed
There will be moments - whether fleeting or protracted - when you feel as if you've failed in your marriage. If things stagnate sexually, if you feel unable to meet your spouse's emotional needs, if you encounter money difficulties, health complaints, bereavement... it can all have a drastic impact on your relationship, your ability to cope or connect, and your idea of what makes a successful marriage.
It's vital to remind yourself that this isn't a Hollywood romance, and the stuff of Mills & Boon rarely applies to reality. You may have located your dream partner, but that initial passion may fade into the daily grind, and you might find yourself wondering if you've failed. Fret not, for that is where true fulfilment can be found - in the struggle, effort, fear and spiritual connectedness that is the phenomenon of marriage. Expectations shift, needs change and inner acceptance grows. Just roll with the punches and remember that adaptability is the key to survival.

Liberty Pearl Photography

My spouse is responsible for my wellbeing
The only person responsible for your happiness is you. Others can amplify or lessen it depending on their behaviour and role in your life but, ultimately, it's all down to you. You complete you; and your deficits are your own. It's the difference between sharing a life and co-dependency - one is bolstering, the other dysfunctional.
Placing your unwavering faith in your love is one of the joys of marriage, but allowing your wellbeing to be solely defined by one other person is both dangerous and an unreal expectation, not to mention a huge amount of pressure to place on your spouse.
Work individually and together to be happy, and if you aren't, look internally first for the answers - they're often closer than you think. Self-discovery is personal, but in a marriage it's also about your duality. Balance the two and you'll discover a level of intimacy and security that catapults your wellbeing into a new stratosphere of co-existence.
Assassynation

words Hannah May
main image Craig Nicholas Photography

Copyright Wed magazine 2019
Wed

Directory

All you need from the finest wedding suppliers in Cornwall and Devon