---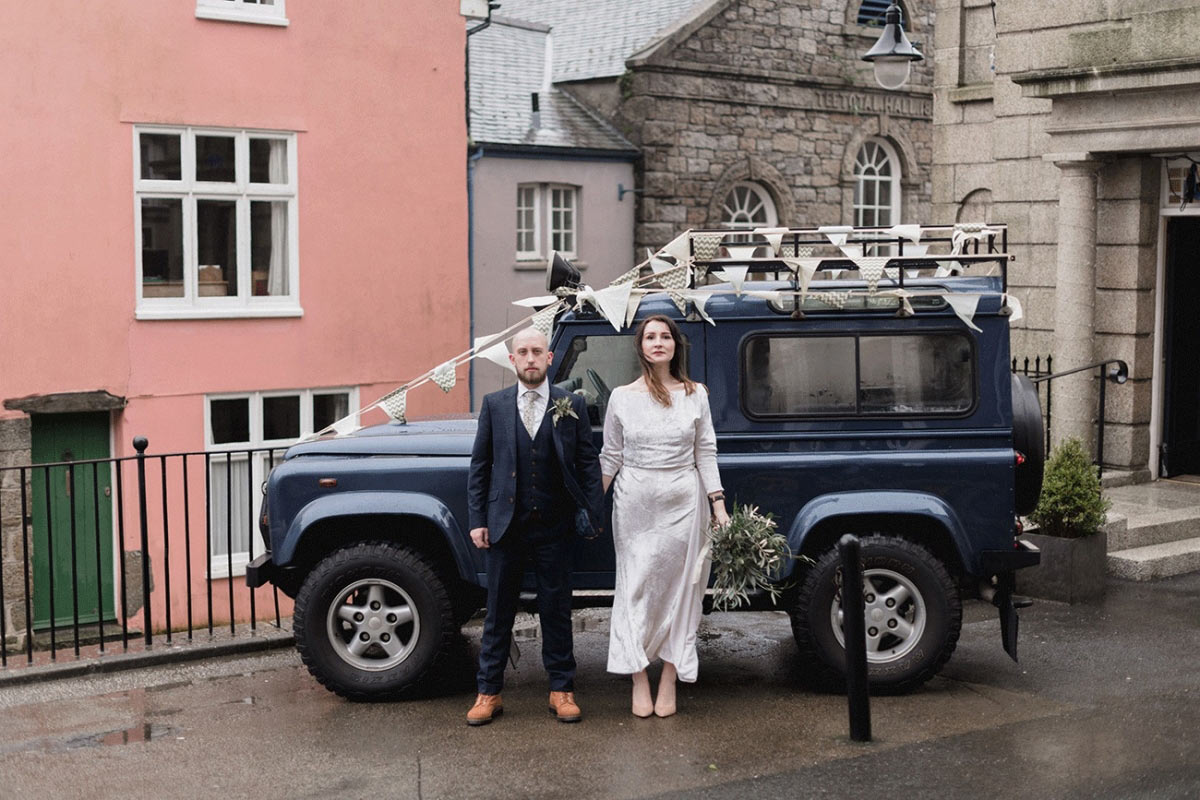 Wedding at Ponsanooth, Cornwall
Green Day
Leona and Chester's purse-pleasing and planet-friendly big day at Penryn town hall
"We met in a bar in Falmouth during my third week of university," reveals Leona of her and Chester's first encounter. "I had just broken up with my college boyfriend and vowed to have fun and be single for the next three years... oops!"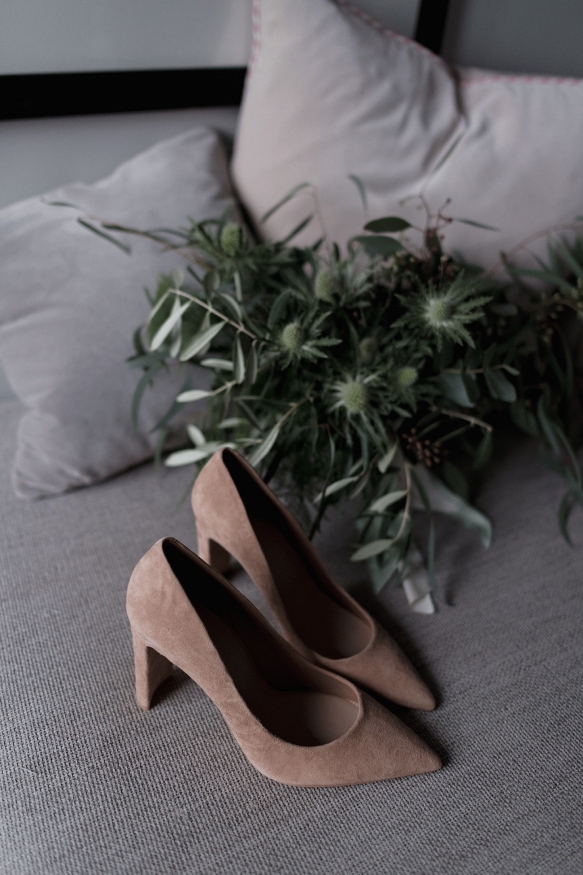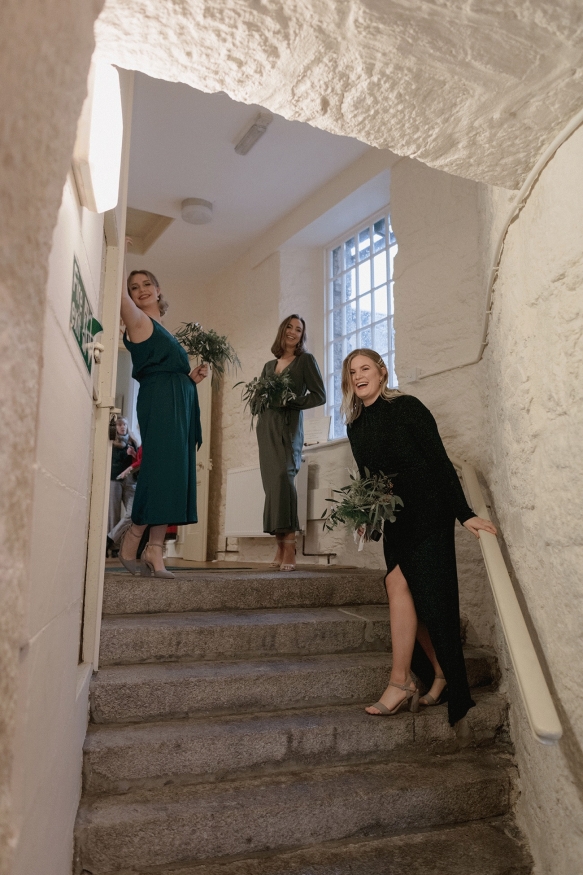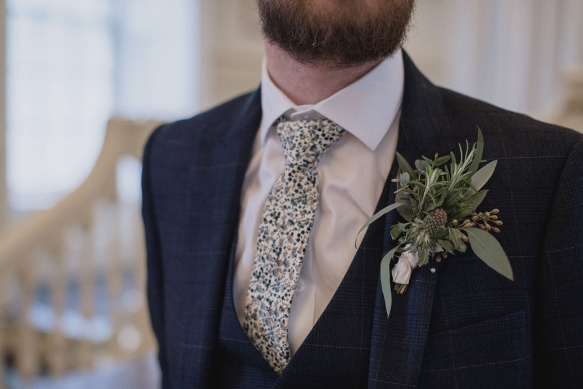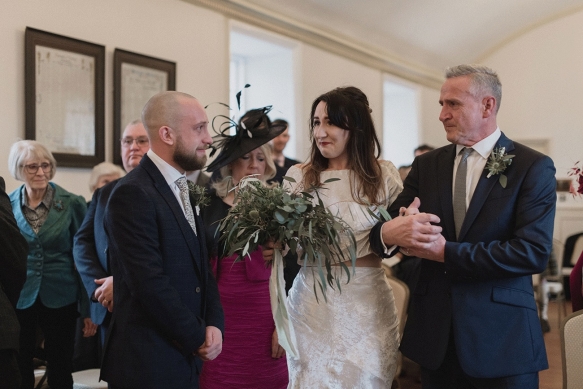 On their seventh anniversary, Chester made a romantic pre-proposal. "He told me that he'd pop the question before our eighth anniversary," says Leona. "He left it another 363 days, so I saw it coming. I got so twitchy that he ended up letting me come with him to design my ring. Chester got down on one knee at the end of a jetty at a lake and we did a lot of ugly crying!"
The couple decided on a simple yet striking aesthetic for their wedding: "greenery, no flowers, lots of herbs."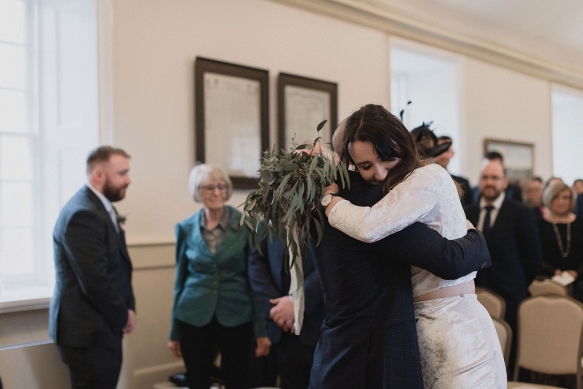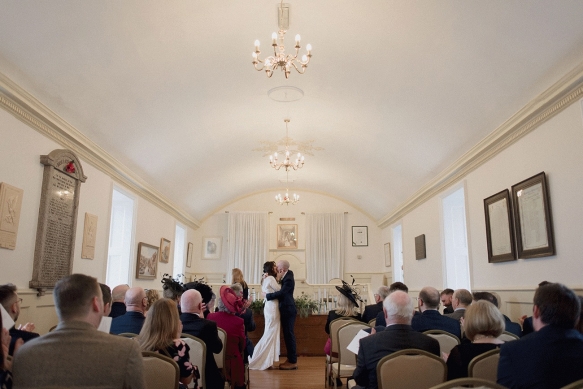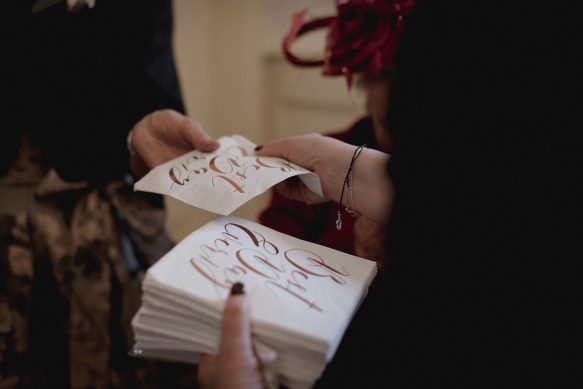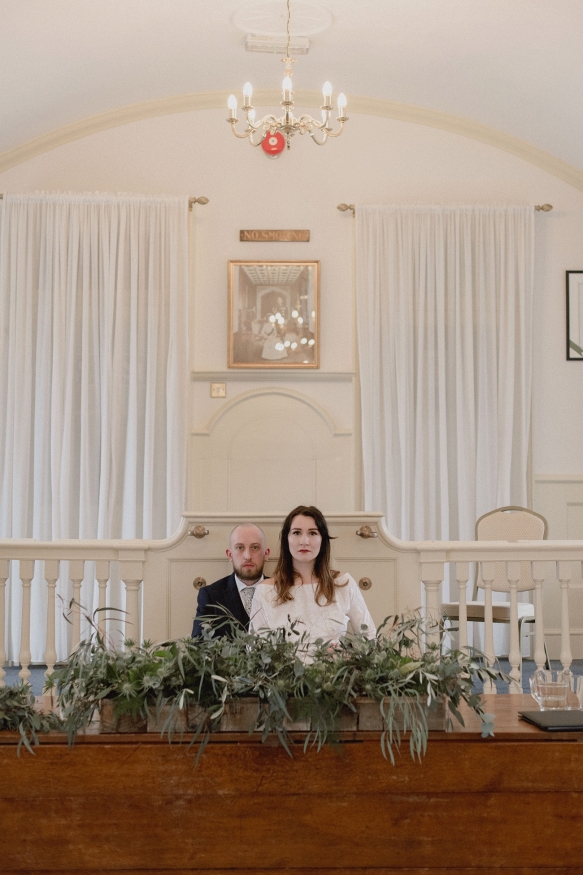 "We wanted to go low-cost without being kitsch and our photos were Wes Anderson-inspired," explains Leona. "Because we wanted to do it relatively low-budget (we've just bought a listed house that needs a lot of work), we made a list of things we needed and things we wanted and then pared the 'need' list back even more. We spent the big bucks on a few things that were really important to us: greenery, my dress and photography."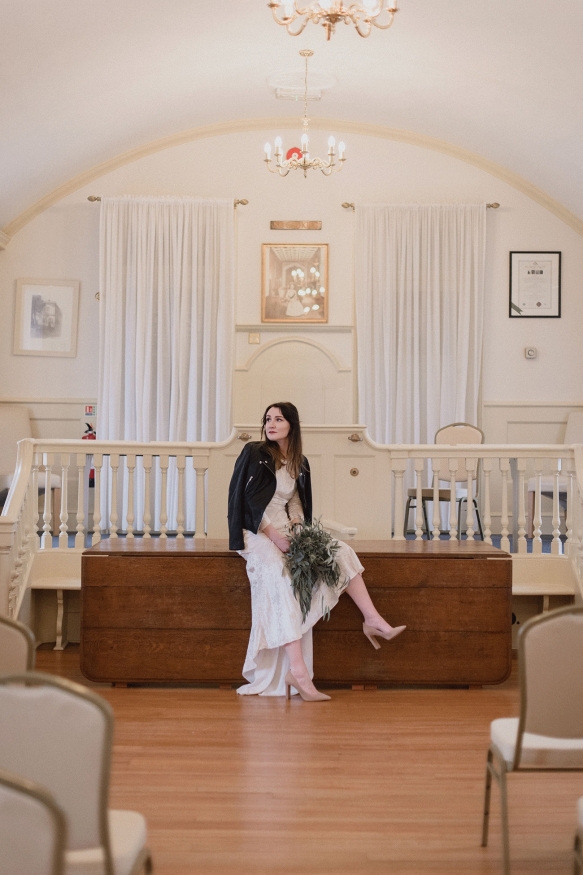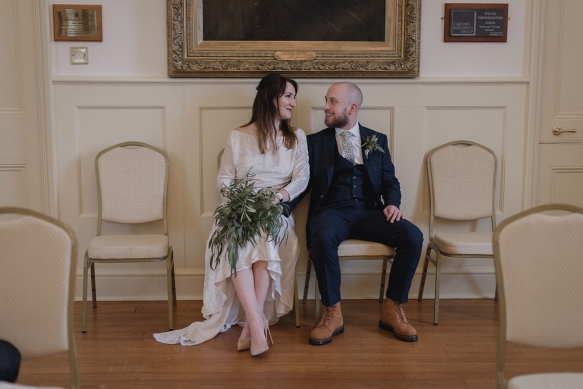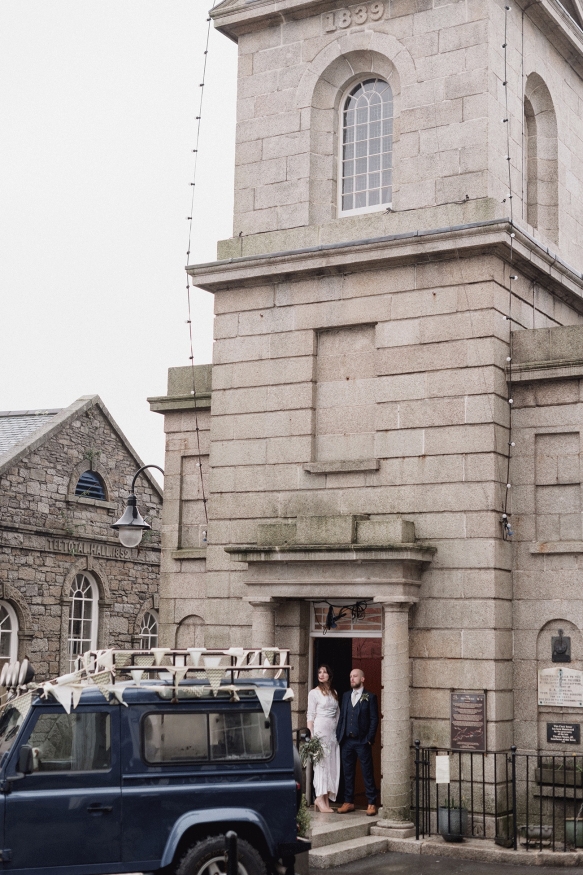 As well as adopting a green colour scheme, the couple approached their wedding with a green ethos, minimising their carbon footprint during the sourcing process. "We wanted to use as many small, local suppliers as we could, because we really believe it's important to support independents and put money into our local economy," elaborates Leona.
Her gown was handcrafted using a piece of 1930's silk velvet that was hand-dyed using tea leaves "to give it the most amazing oyster colour. It was important to me to have a two-piece so that I could wear each piece independently again," says Leona.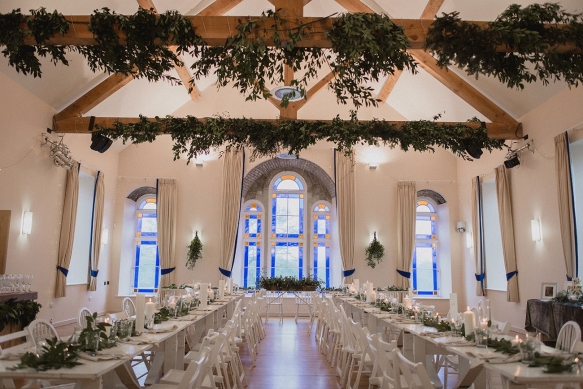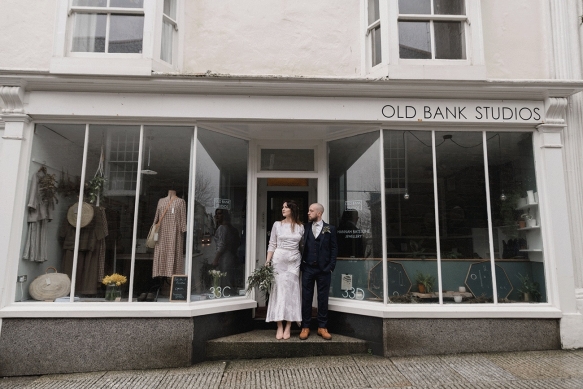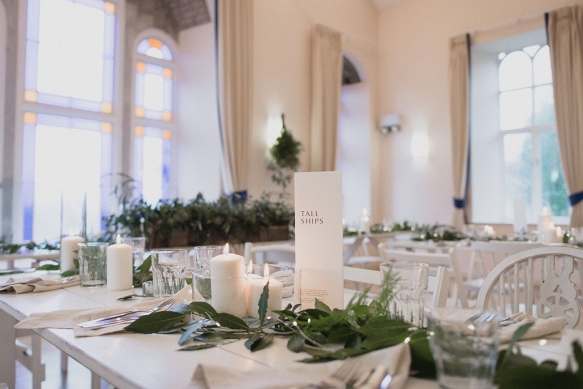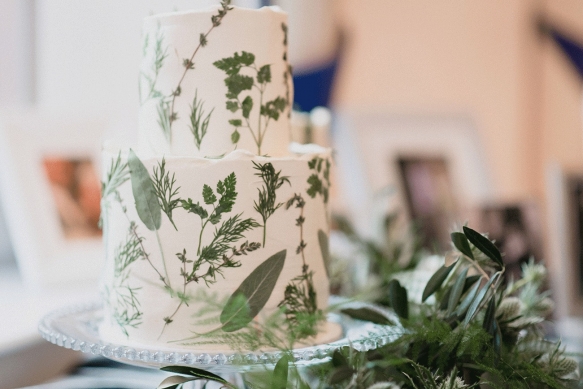 The floristry was another sustainable element, with larger displays featuring
potted plants that Leona and Chester were able to keep, and scented greenery transformed into shower bouquets. "The garlands now adorn our fireplace and we have used cuttings from the bay and eucalyptus to propagate new plants," she says.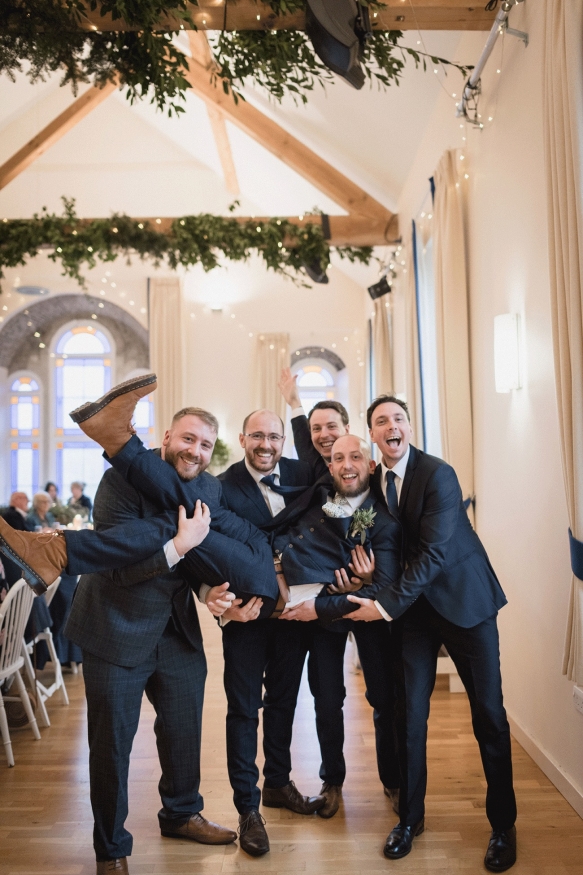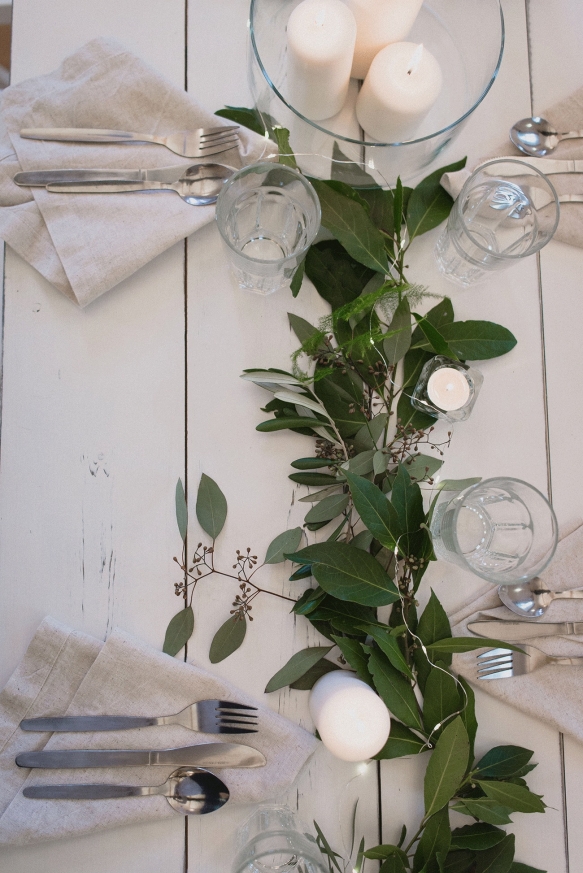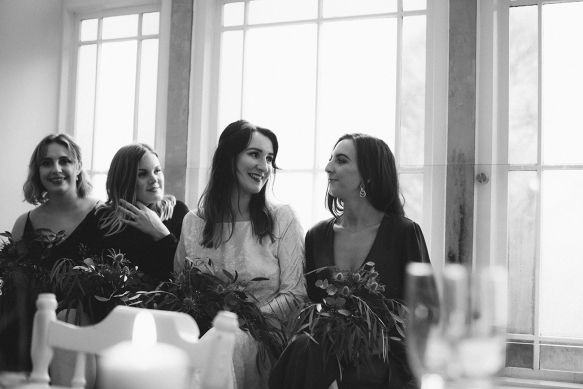 Leona and Chester exchanged vows at Penryn Town Hall, as Storm Dennis raged outside. After pasties and champagne, everyone gathered at Ponsanooth Hall for welcome drinks, speeches and a lip-smacking dinner comprising the likes of spicy crab tacos, smoked pulled pork, and mushroom, halloumi and truffle mac and cheese. Decorated with herbs, the cake provided the show-stopping endnote with its spiced plum and cardamom, winter carrot cake, and lemon and elderflower flavours.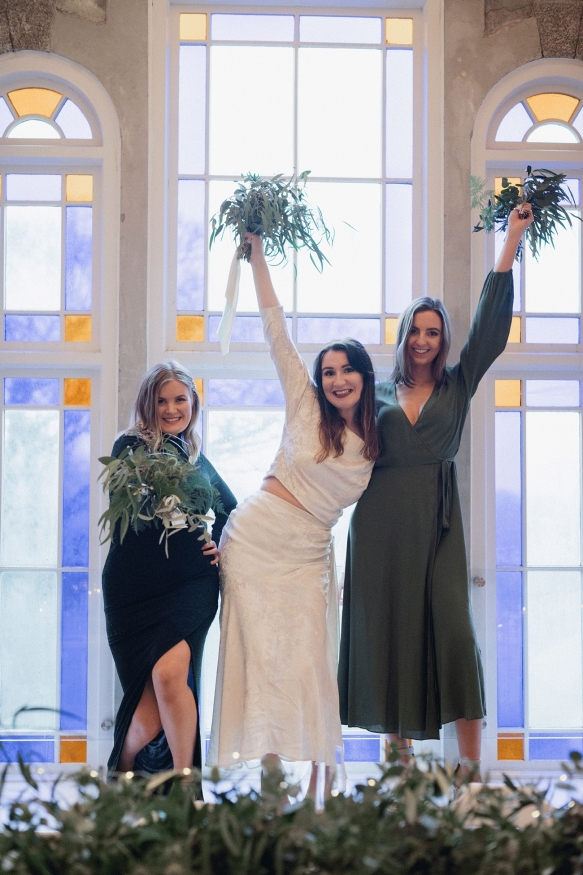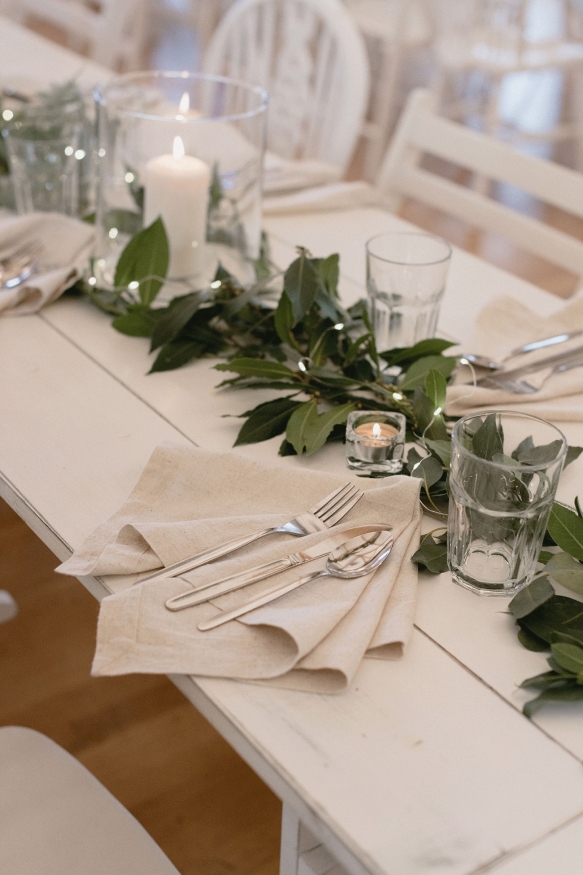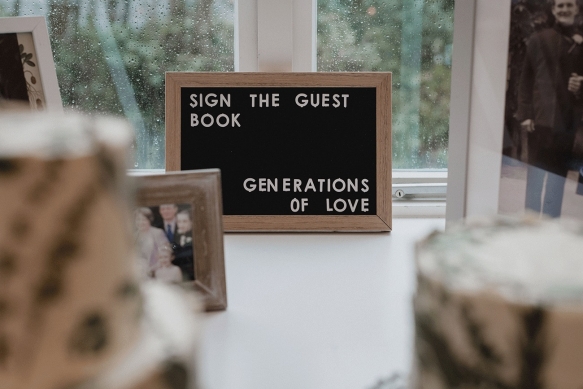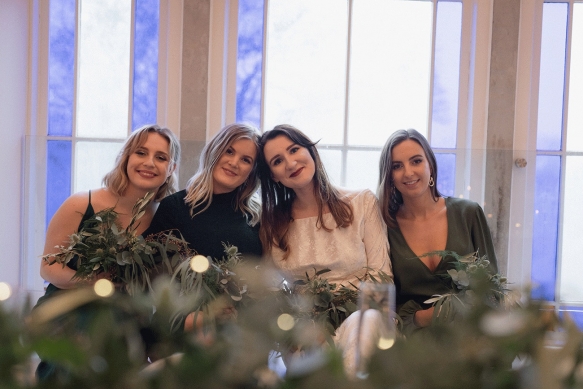 "We had decided not to have a first dance; it's just not our thing. But when we were dancing to 'Temperature' by Sean Paul, my Best Woman cleared the dance floor and inconspicuously gave everyone confetti to throw. It was the best impromptu and most 'us' first dance we could have had!" says Leona of one of her favourite moments.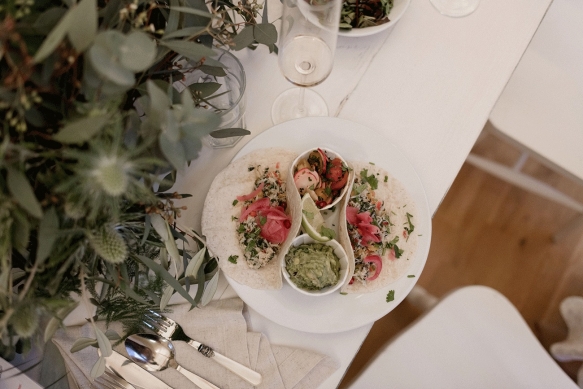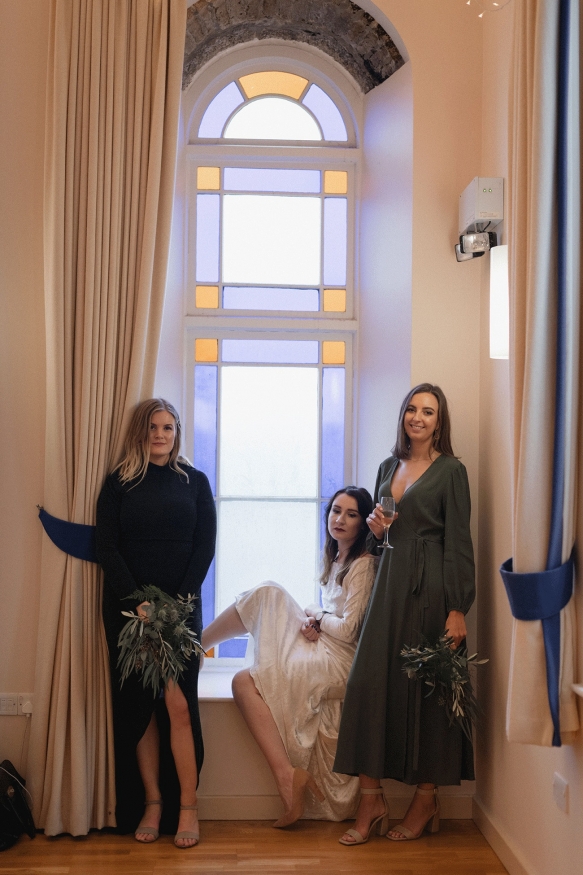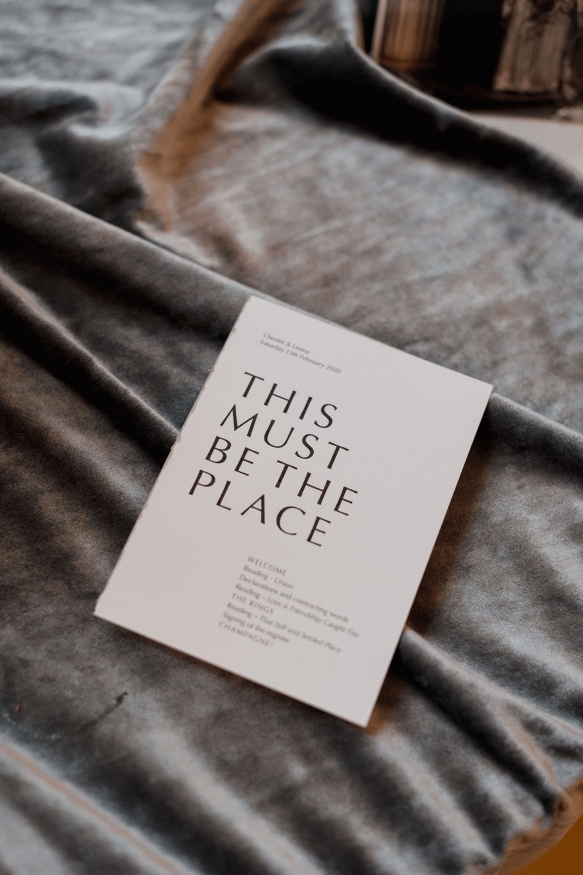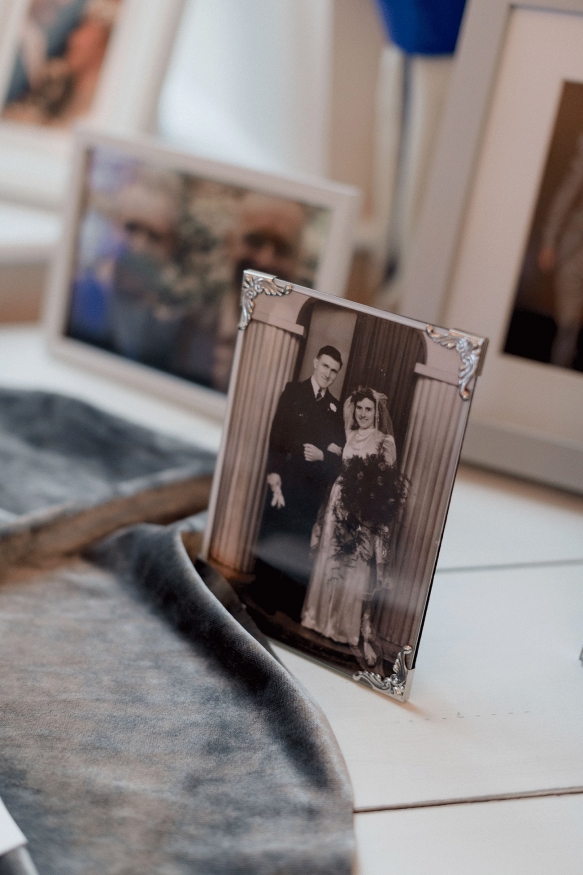 "Having all of our most loved people in one place at one time and getting to share a snippet of our Cornish life with them all," she cites as another, before adding "and dancing around to Green Day with my dad!".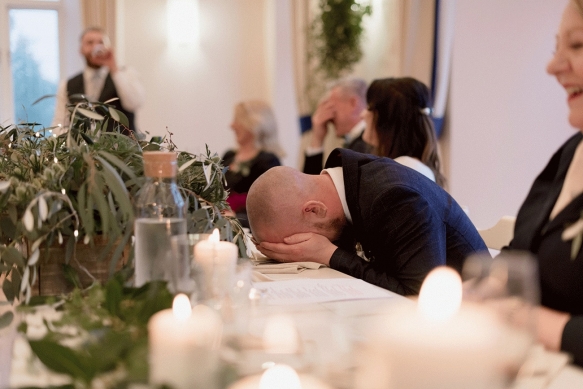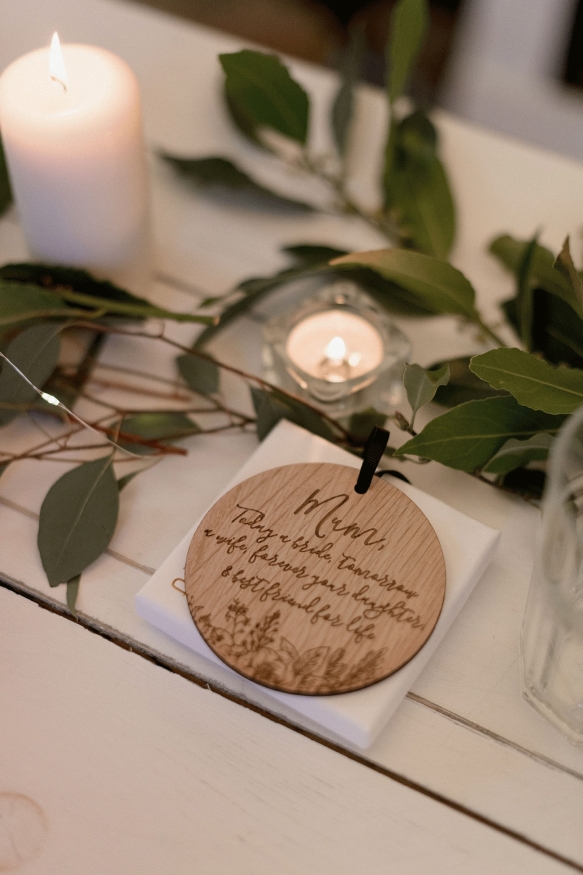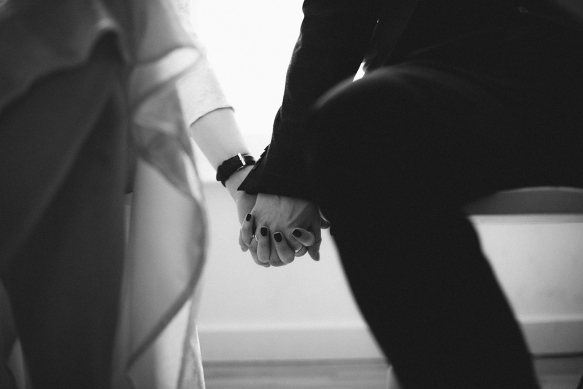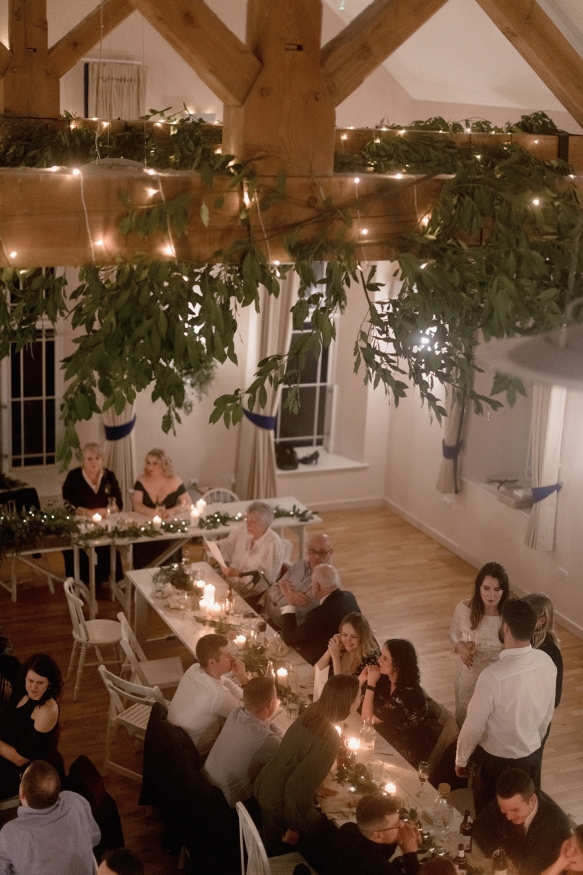 "Make clear decisions about what is really important to you and stick to those choices," she advises other couples. "And build a wedding website with all information your guests will need, so you don't have to field questions."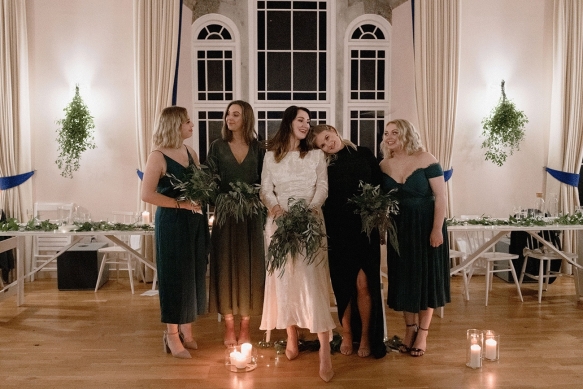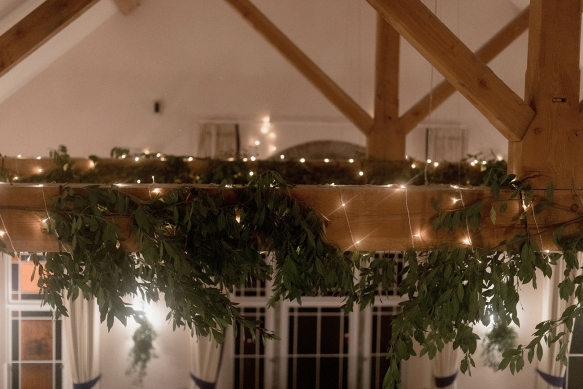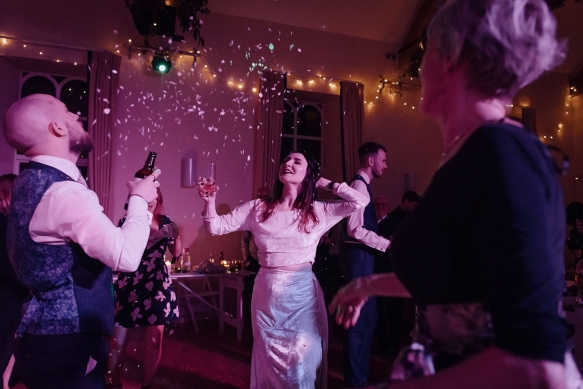 Stationery Sophie Shakespeare
Wed

Directory

All you need from the finest wedding suppliers in Cornwall and Devon