---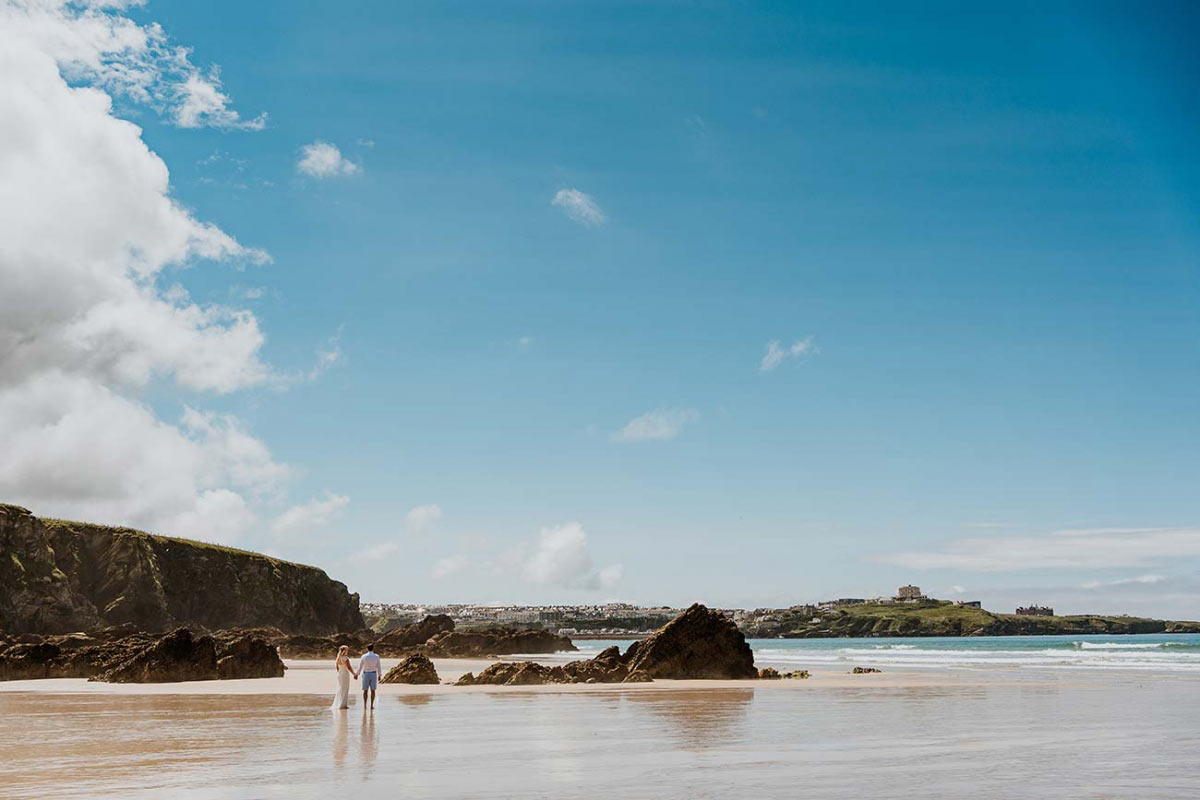 Wedding at Lusty Glaze, Cornwall
Spirit of The Sea
Mel and Dez's colourful and fun-filled wedding at Lusty Glaze
Mel and Dez met and married by the water, first laying eyes on each other during a sailing race before selecting one of north Cornwall's most lusted-after coastal locales to tie the knot. "We both love the sea, so we knew we had to get married beside it," says Mel.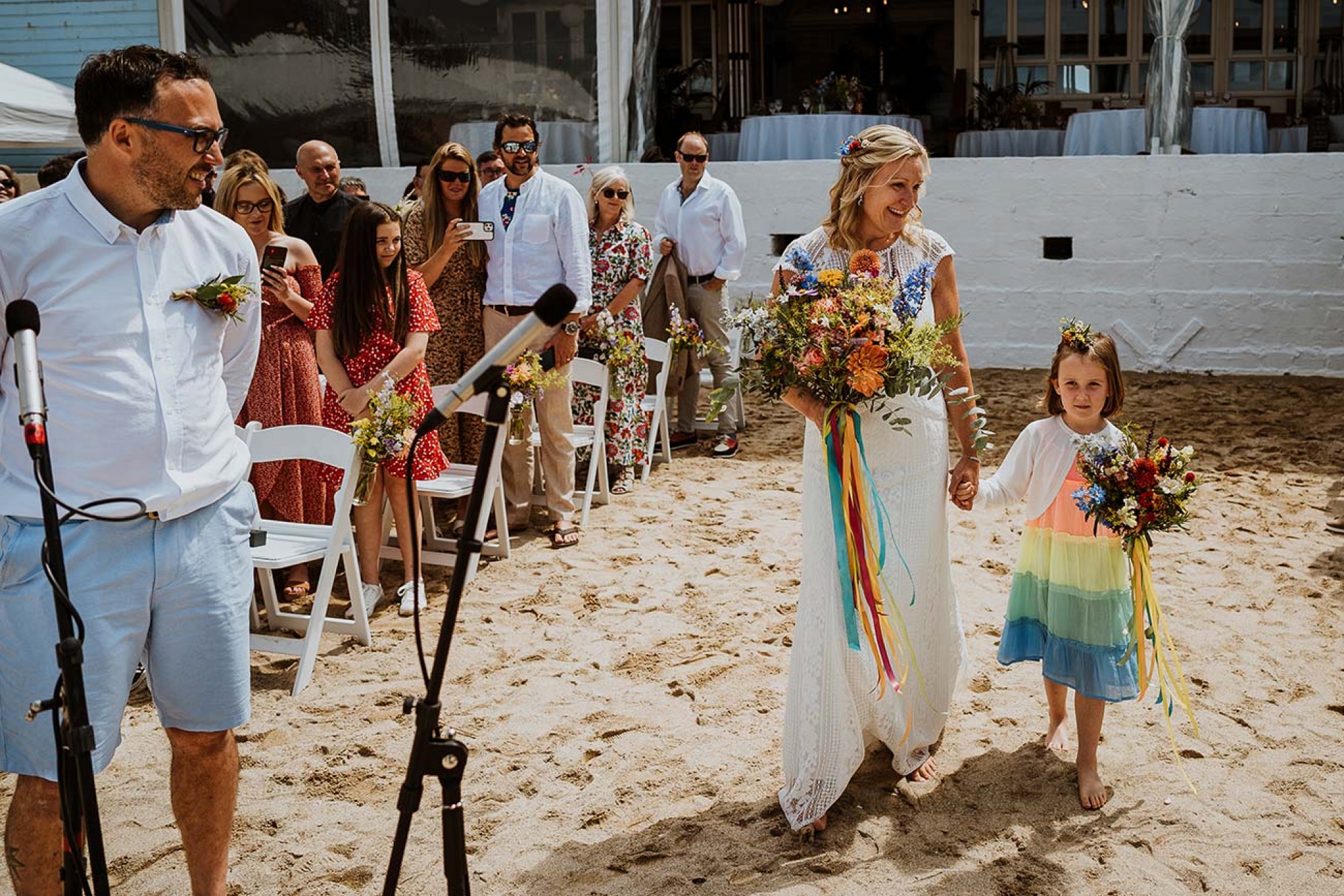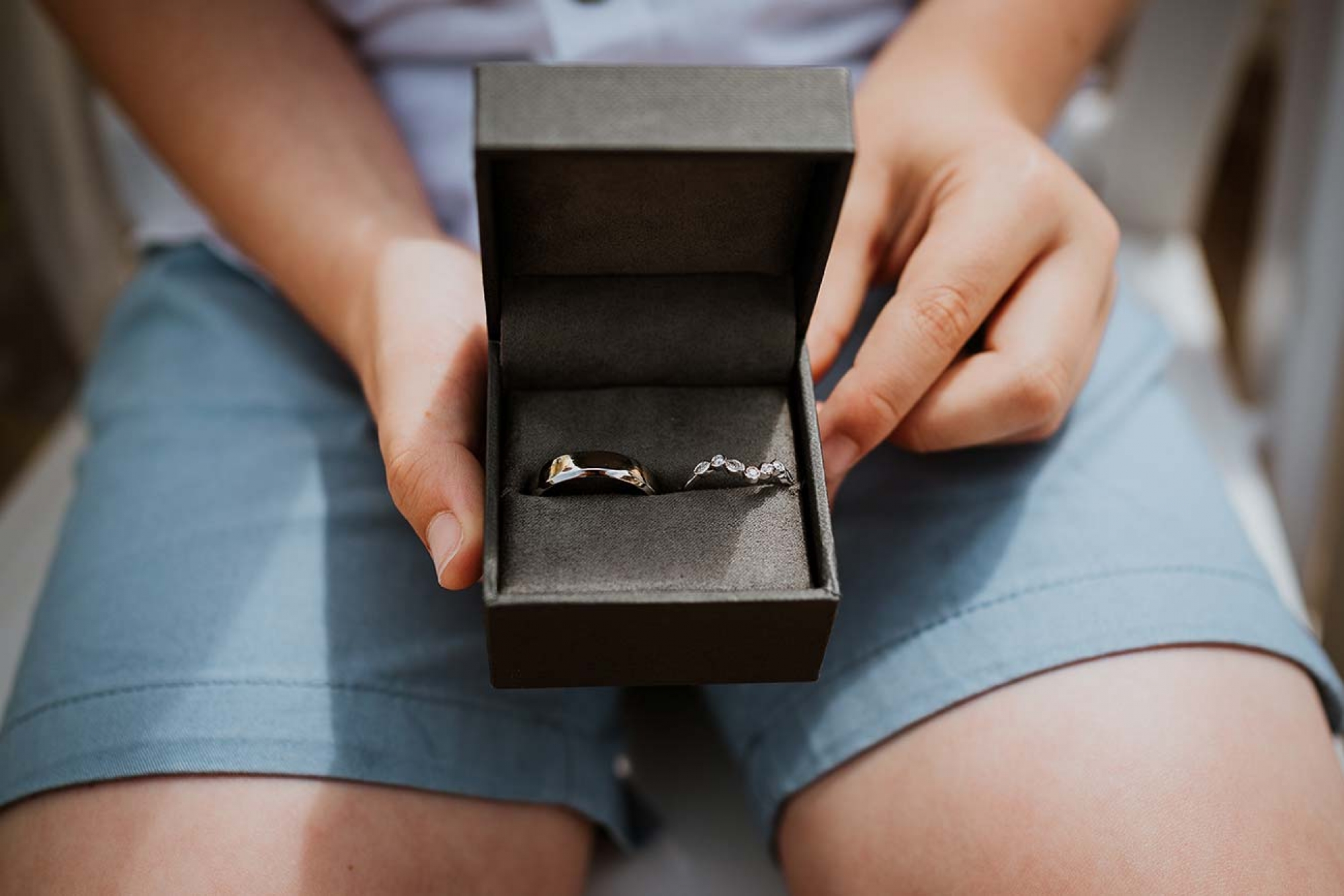 Dez proposed to Mel on Christmas morning, picking a unique way to pop the question. "He made me a cup of tea in a mug he'd had made with 'Will you marry me?' on it!" laughs Mel. "The kids were in the middle of opening their stockings, it was really early in the morning – it was chaos!"
When it came to their venue, it was love at first sight for the couple, with Lusty Glaze providing the perfect space for their sand-between-the-toes shindig. "We fell in love with it as soon as we saw it, for both how stunning it is and the laid-back vibe; it's very us," explains Mel. "I'm the impulsive one so Dez had given me strict instructions not to book it straight away, as it was the first venue we'd seen. But as soon as our meeting had finished, he was the one saying: 'What date shall we book it for?'"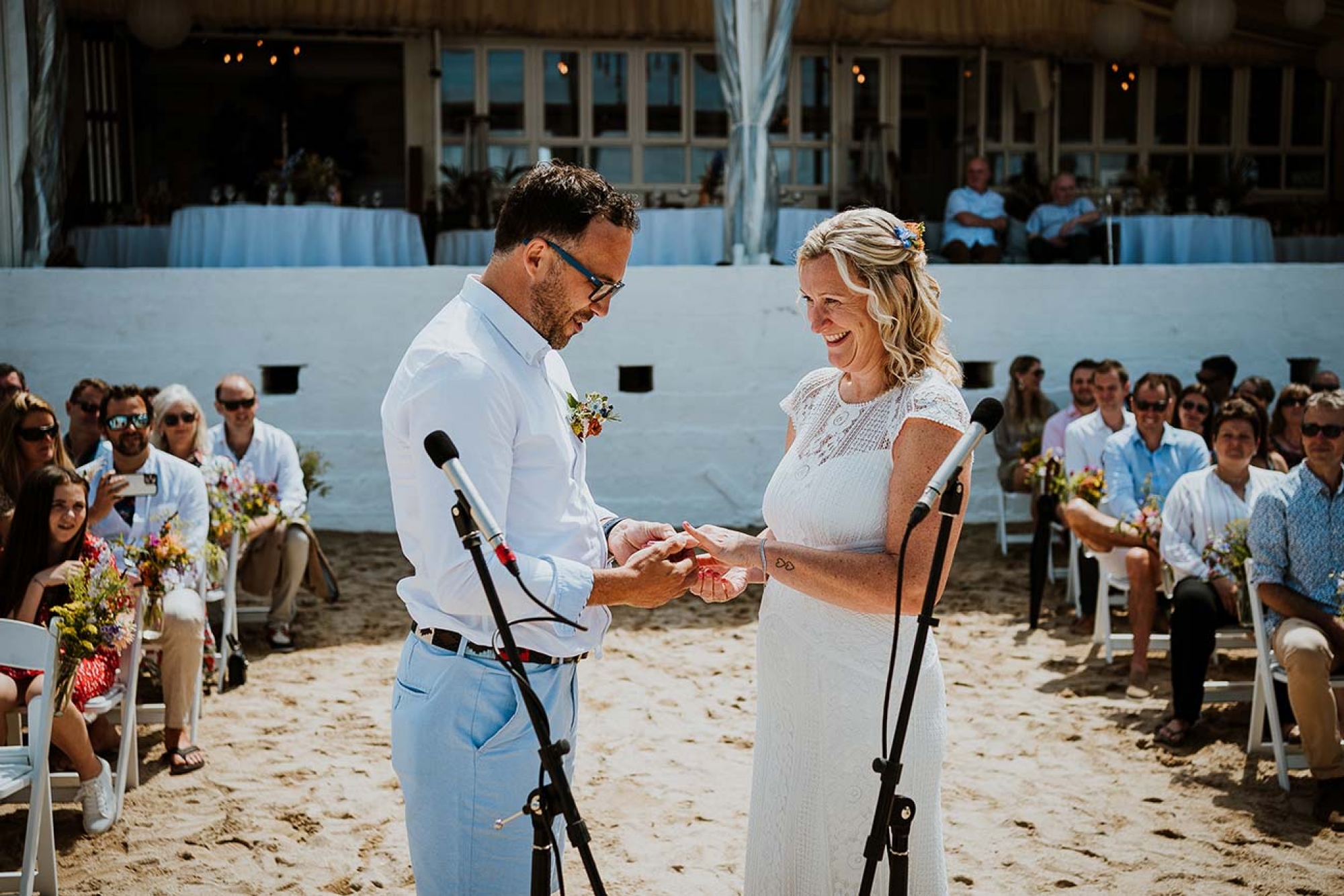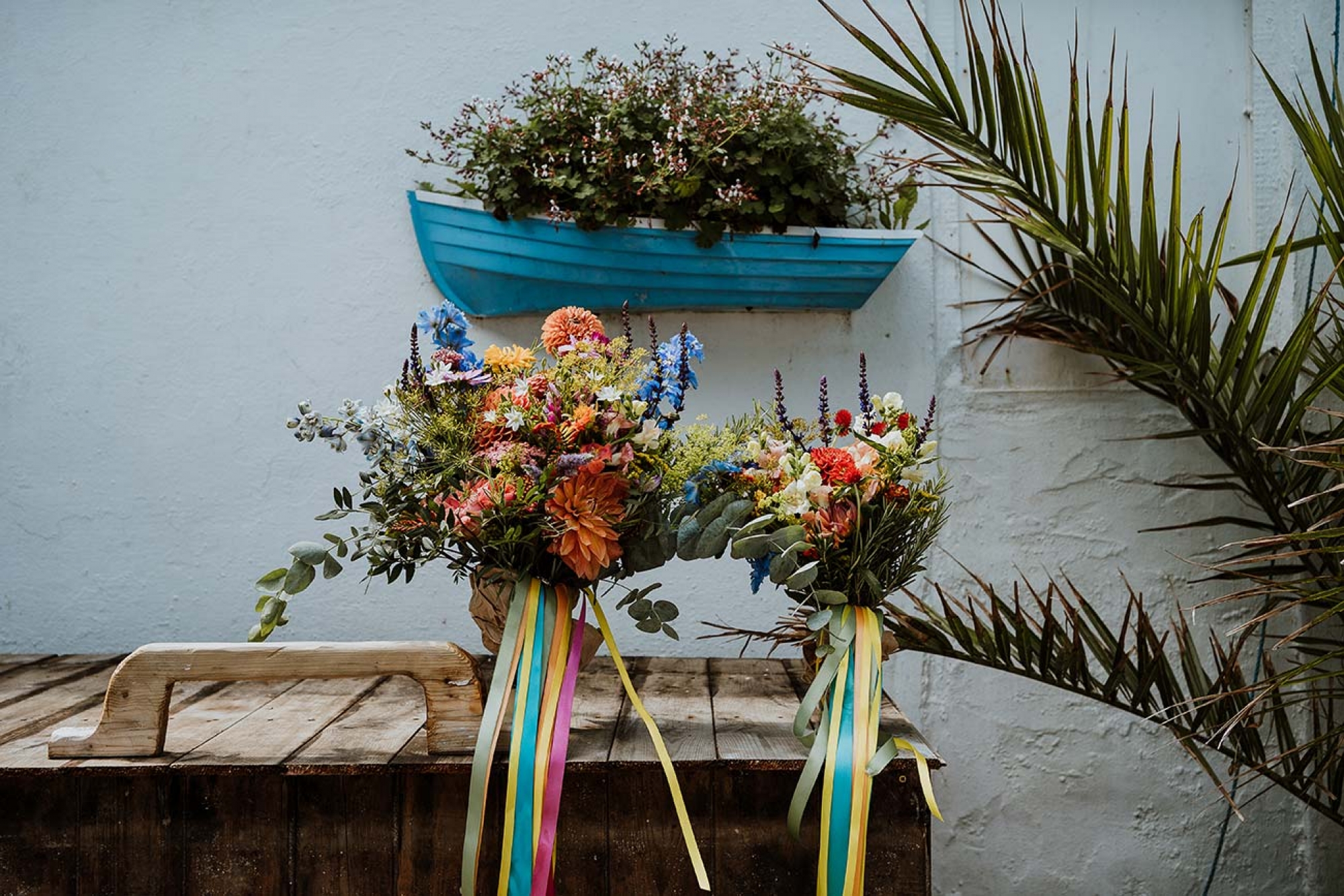 "Colourful, fun and relaxed" were the keynotes of the day, which was designed to be as uplifting and fun as possible. "We made that decision before Covid as both of us don't like formality," says Mel. "And colourful seemed even more appropriate after Covid."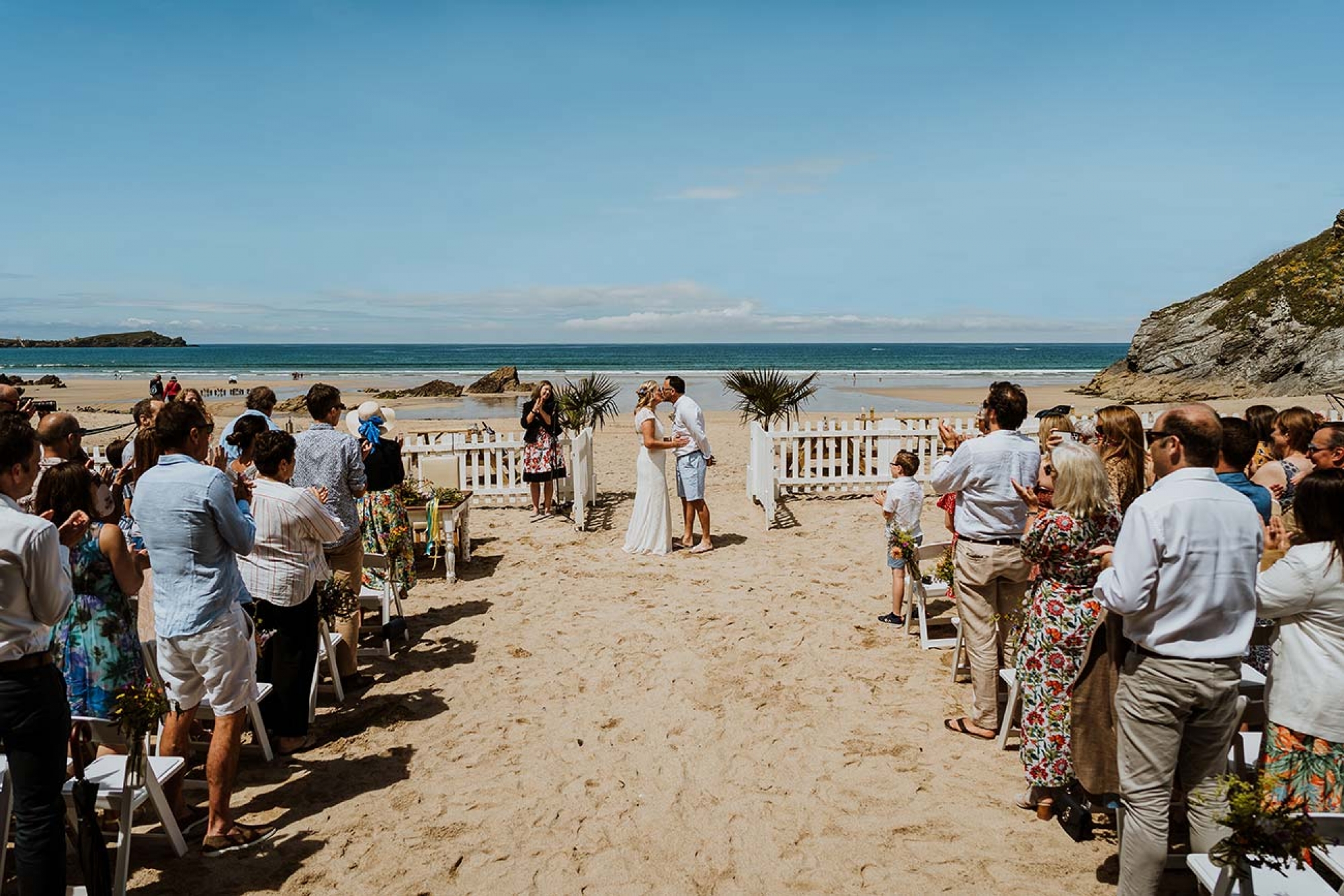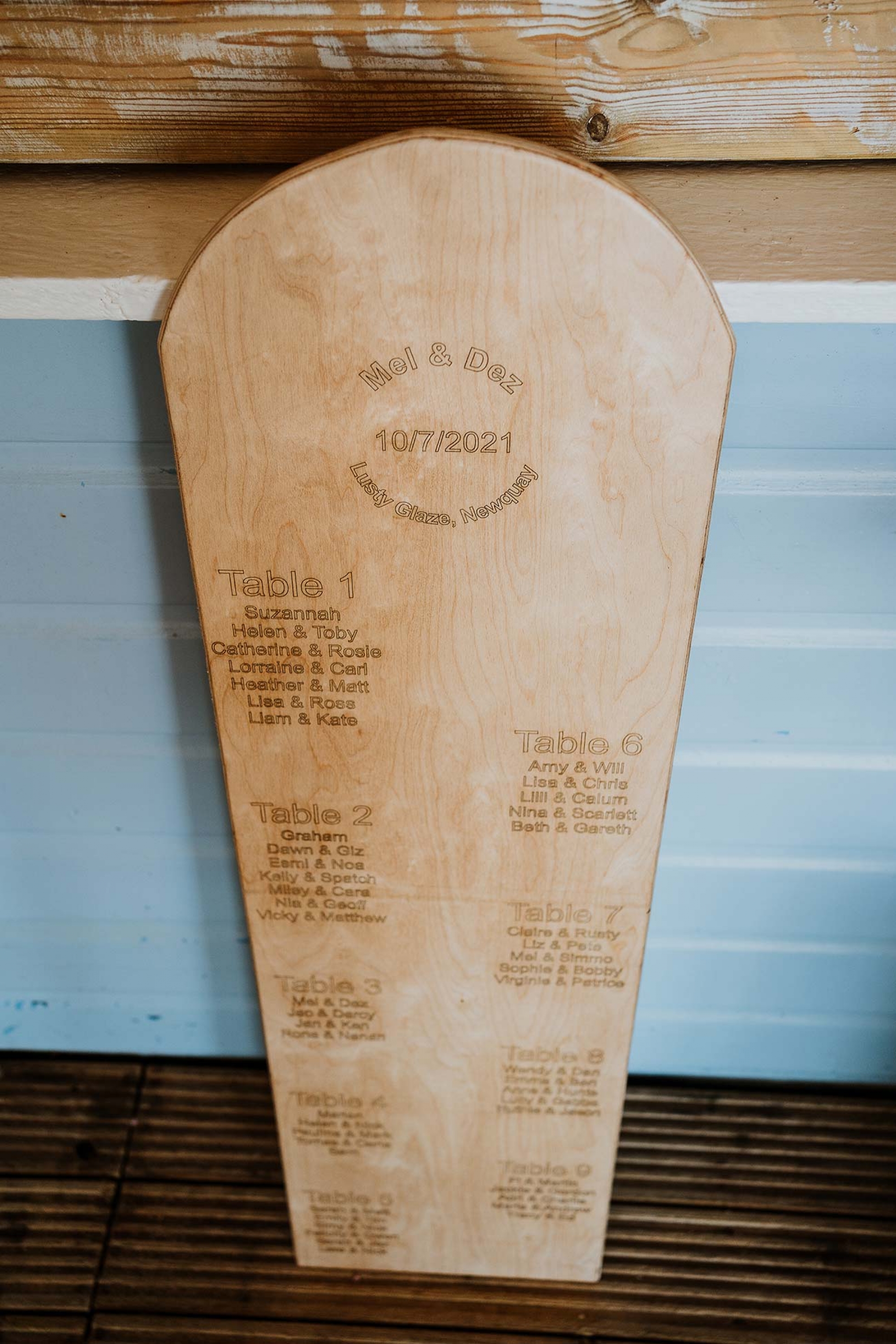 Wild flowers were key to achieving the look of the day, and were all grown locally. "It was really important to us to use local suppliers – they were all amazing," adds Mel. In keeping with their personalised and colourful wedding, the place cards were all written in rainbow shades by Mel and Dez's six-year-old daughter, while the cake was another idiosyncratic feature. "Dez wanted a custard slice wedding cake!" says Mel. "We even managed to cut it without it splatting! All the guests said how delicious it was and how nice it was to have something different."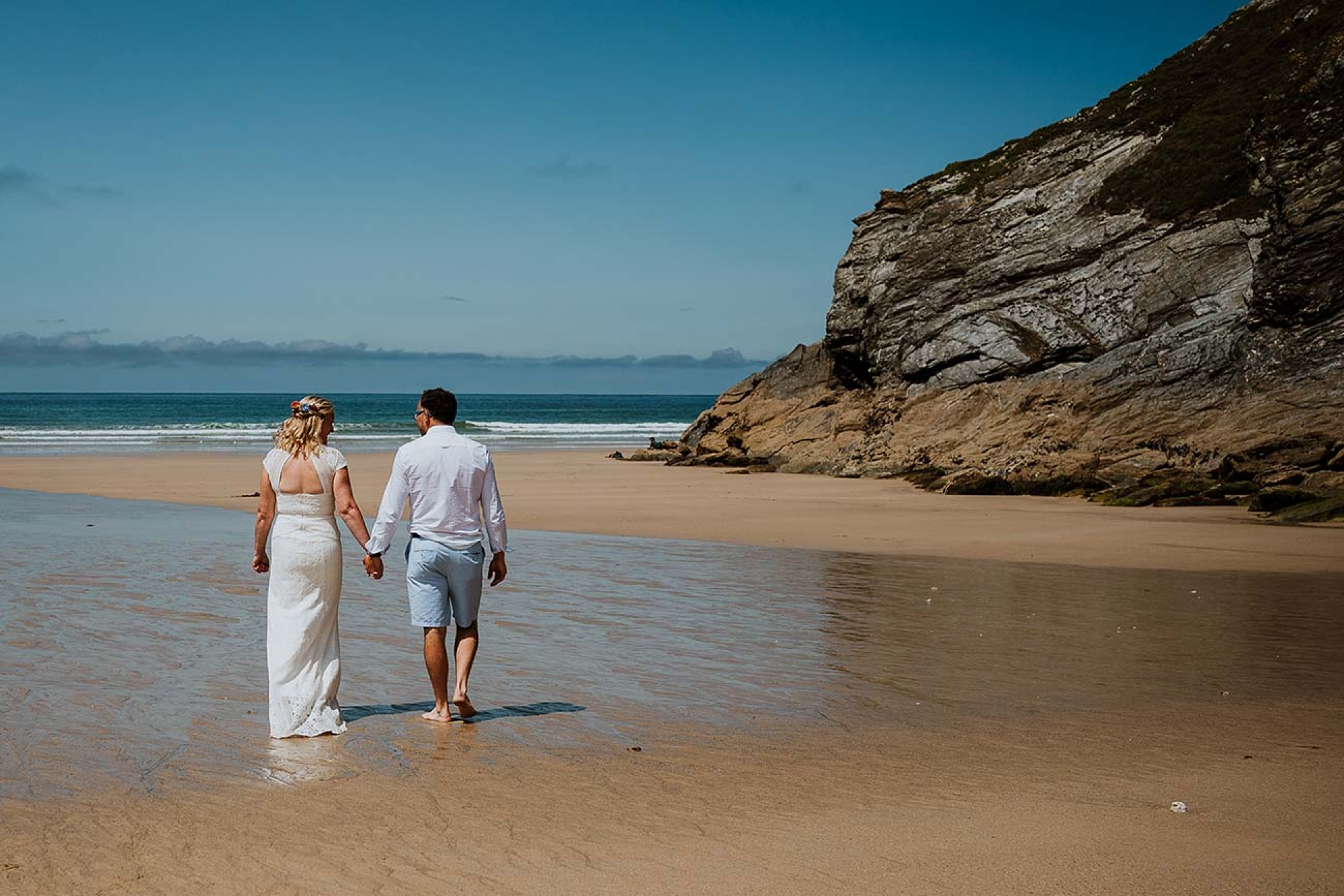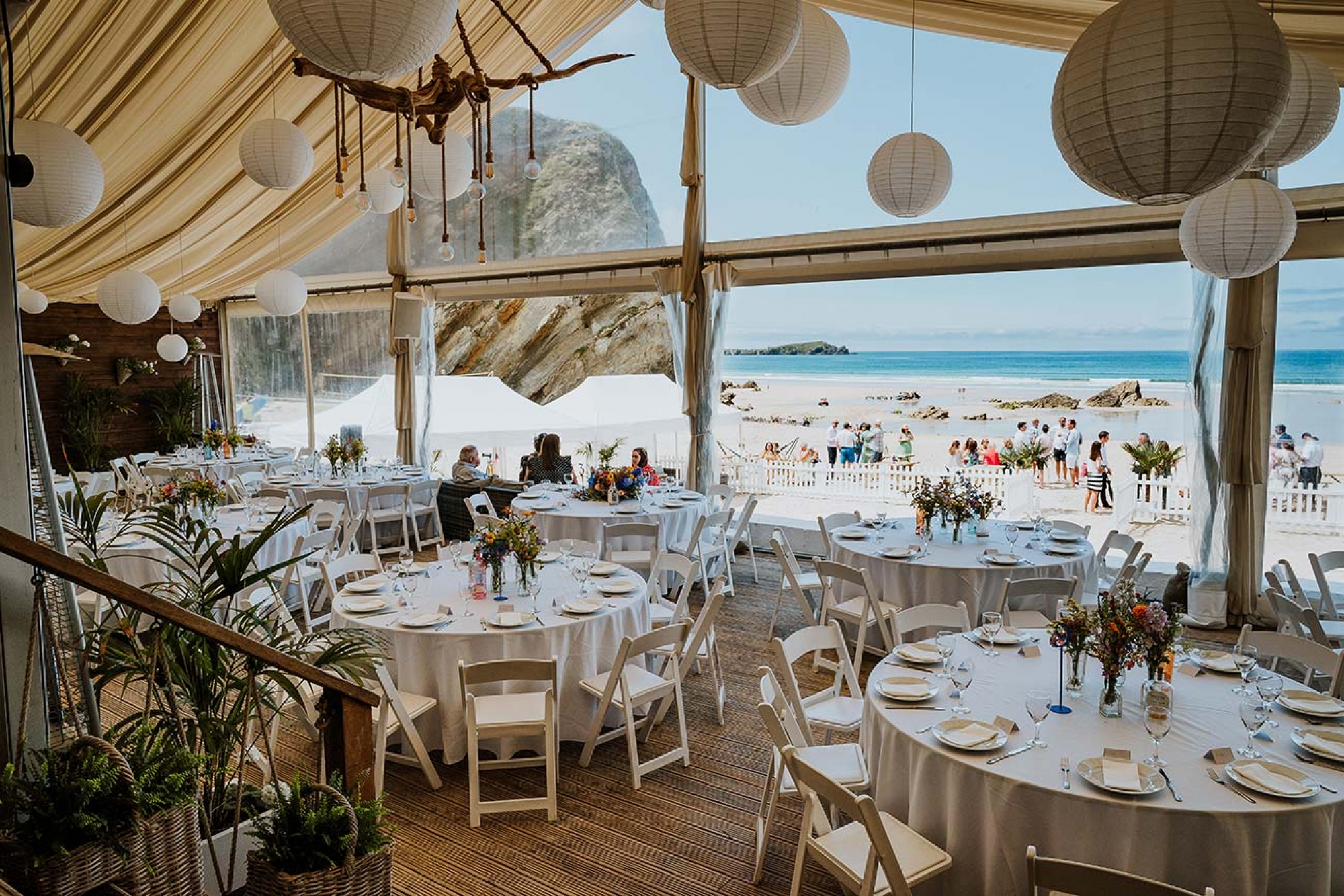 The day began in laid-back style with family and friends dropping in during the preparations to share fizz with Mel. Guests arrived for al fresco drinks before the beach ceremony, after which they continued to savour their surrounds with cocktails, games and swimming in the sea ahead of a delicious barbecue.
"It was great to see people who didn't know each other having fun together on the beach," reminisces Mel. "A group of our guests bought us a huge blow-up lobster and fish, and all the kids played in the sea on those!"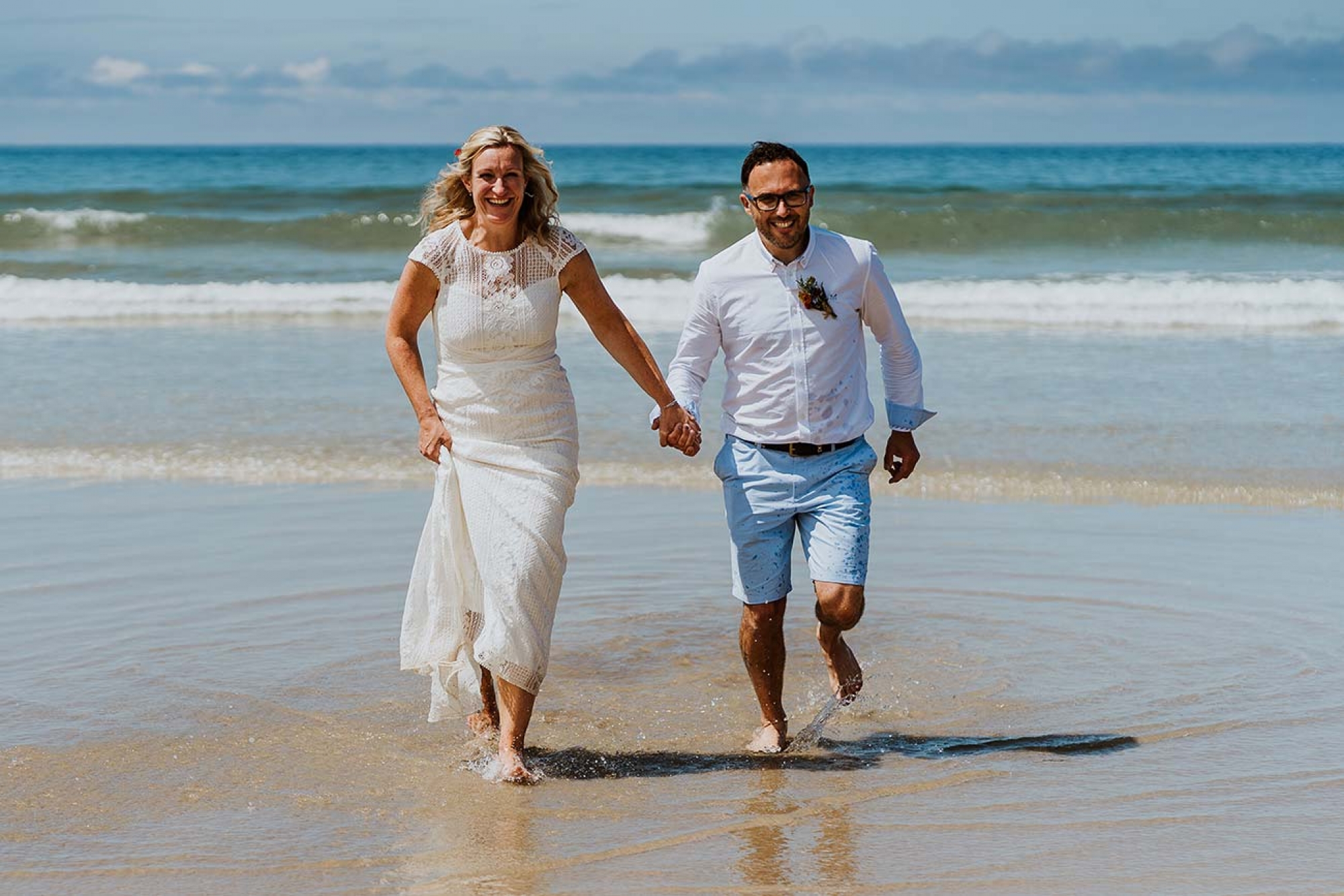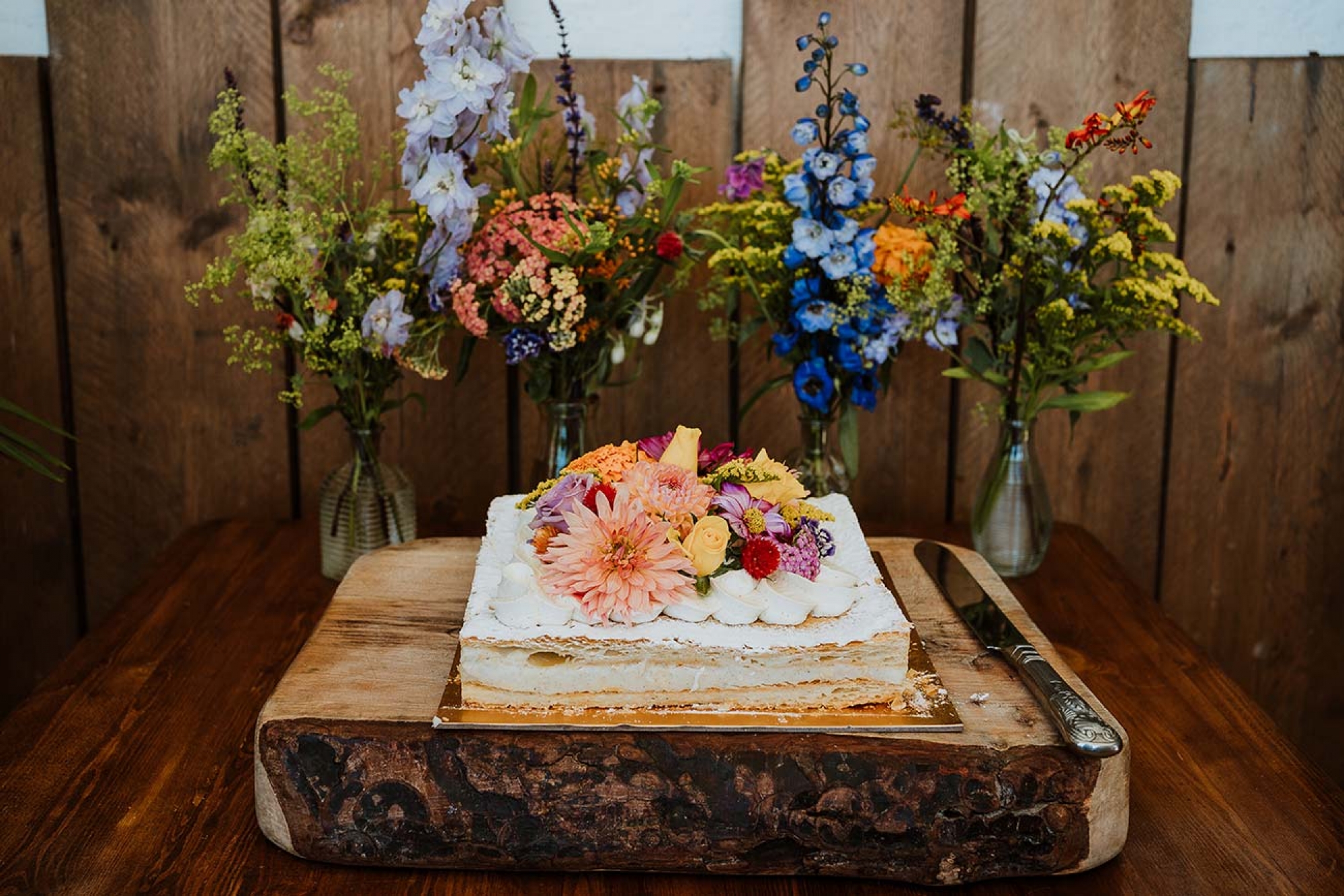 The Stowes kicked off the entertainment with their distinctive blend of Celtic folk music and sea shanties that reflected the tone of the day, with guests refuelling with a supper of fish and chips between sets.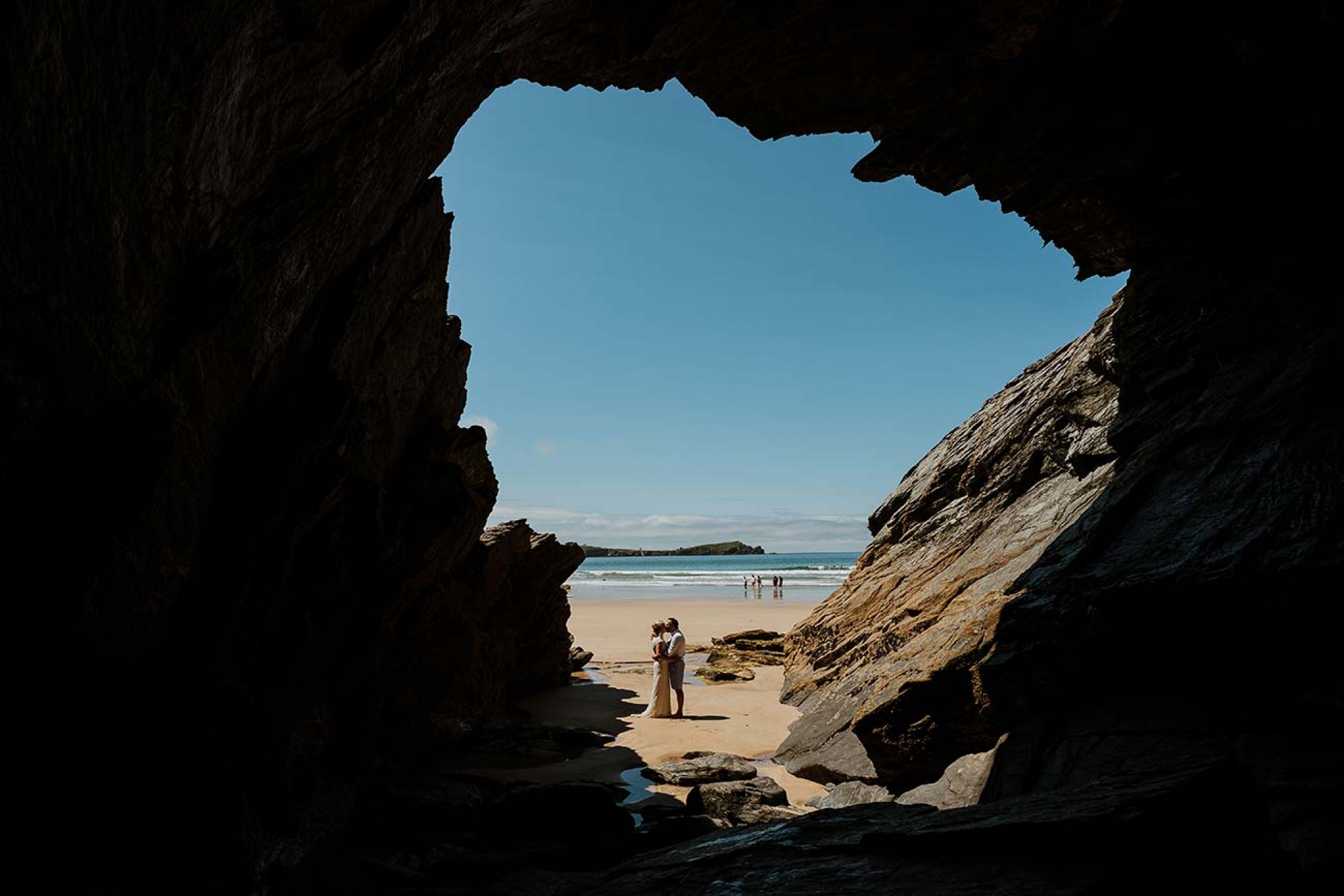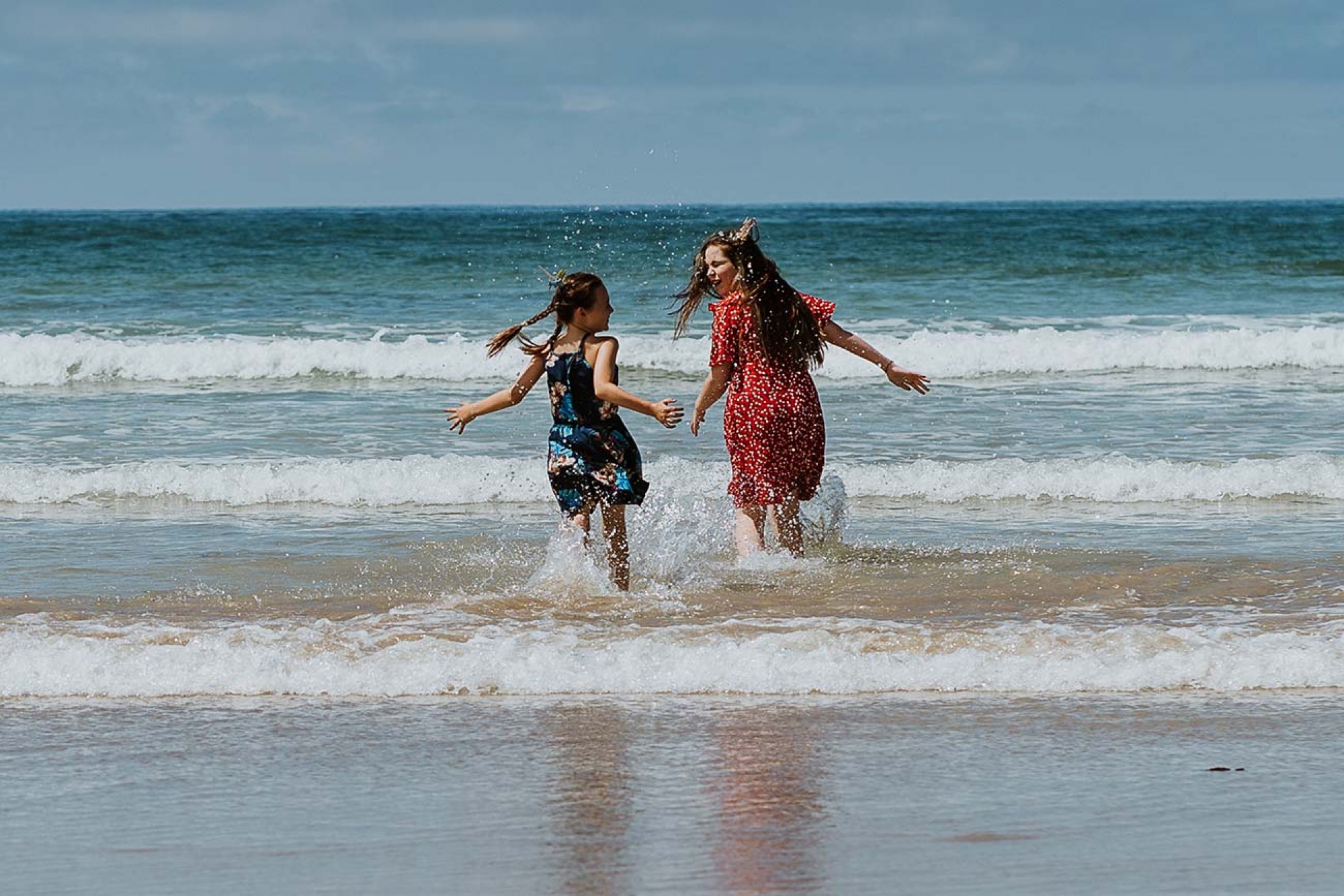 "When the band started playing, it was a real highlight," reveals Mel. "The sun had just started going down and the light was amazing. We didn't have a first dance, but the first song we asked them to play was 'What Shall We Do with a Drunken Sailor?' as we're both sailors and like the odd drink! We started dancing and many of our friends joined in, and the dancing didn't stop until the sun went down. We have so many good photos and memories from this part of the day!"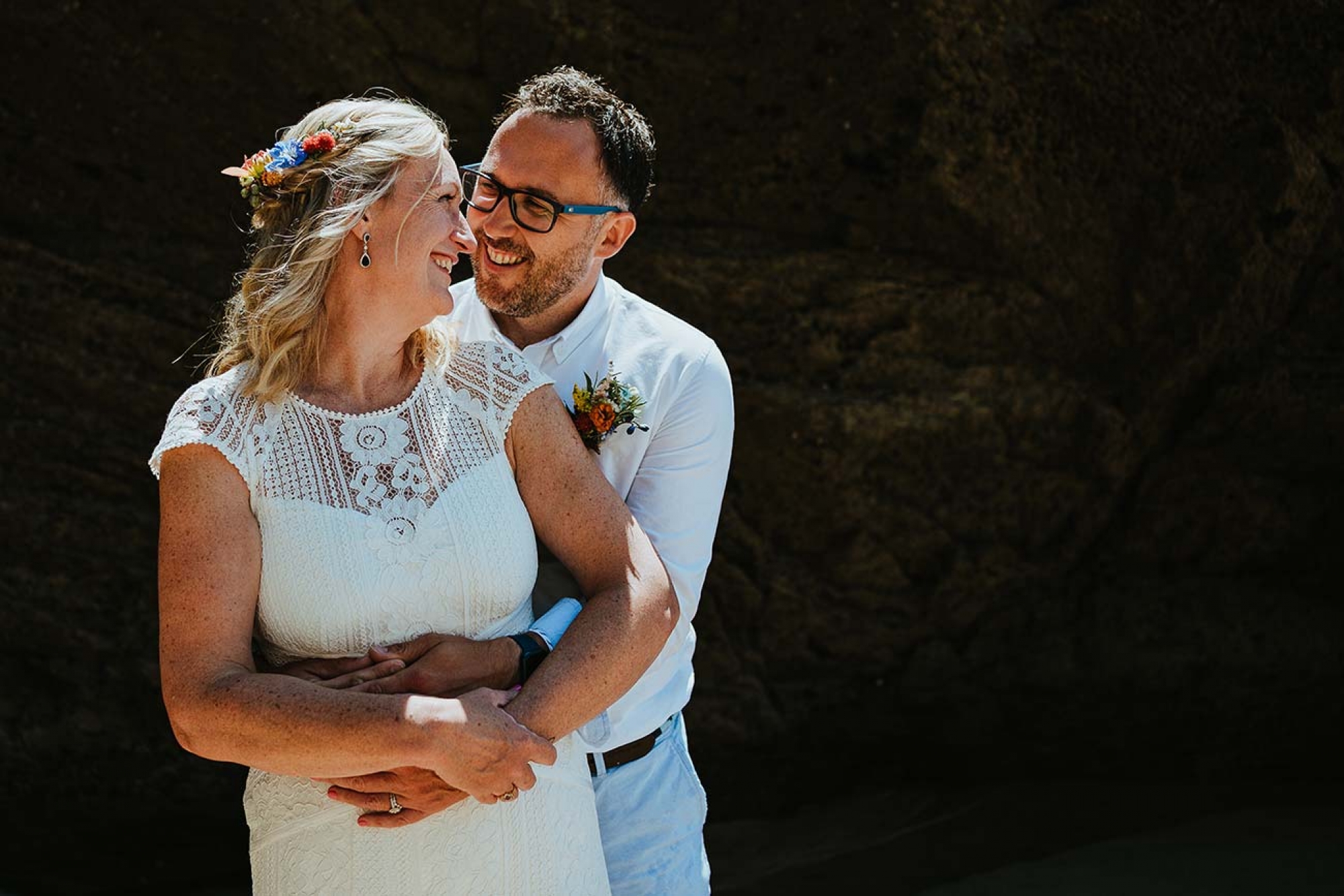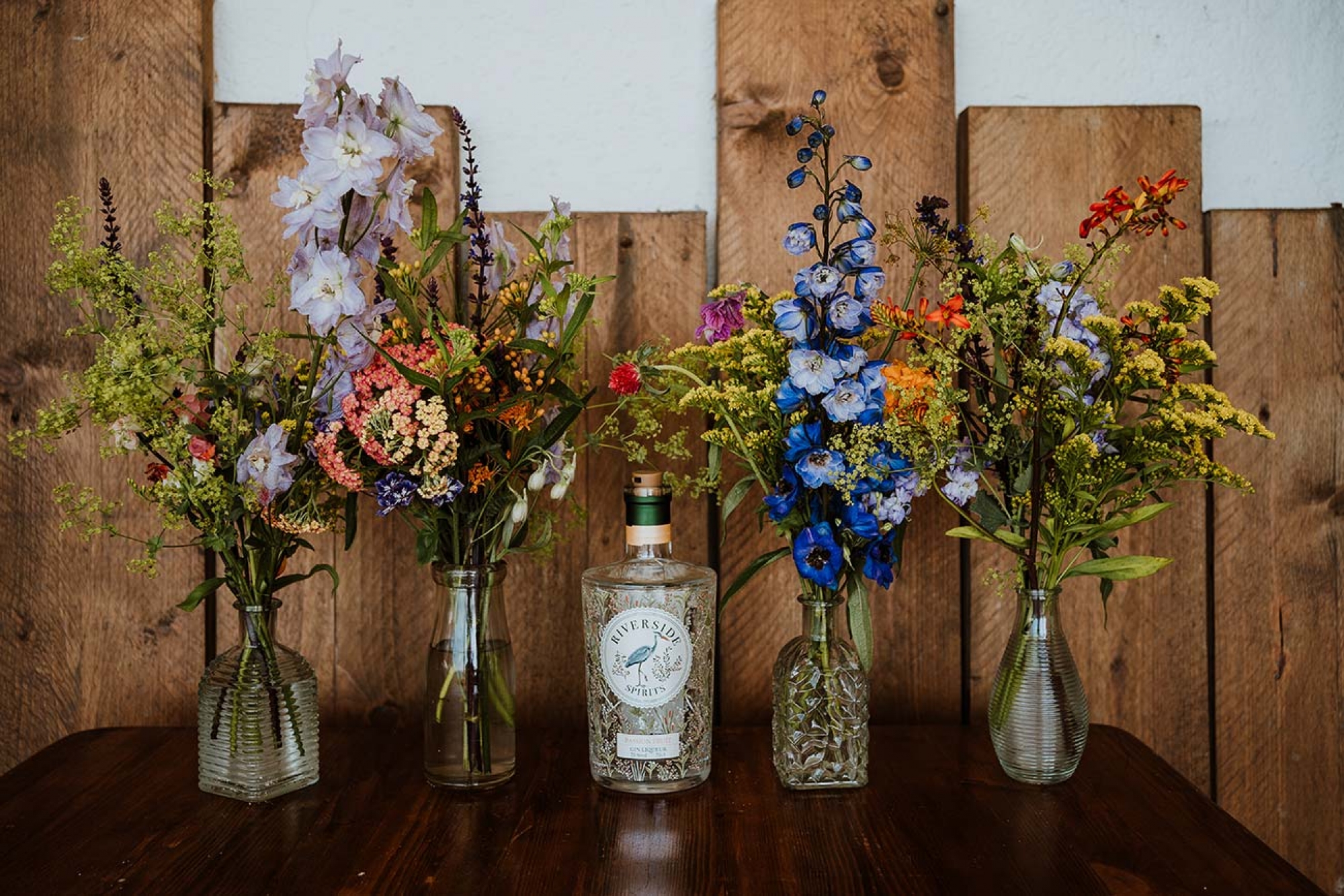 The weather proved another highlight. "We had been really worried about it raining – in fact we'd told all our guests to pack for a 'wet Glastonbury' as we were still under Covid restrictions and decided the party would be outside, whatever the weather!" explains Mel. "As it was, the weather could not have been better, and it poured down the day before and day after."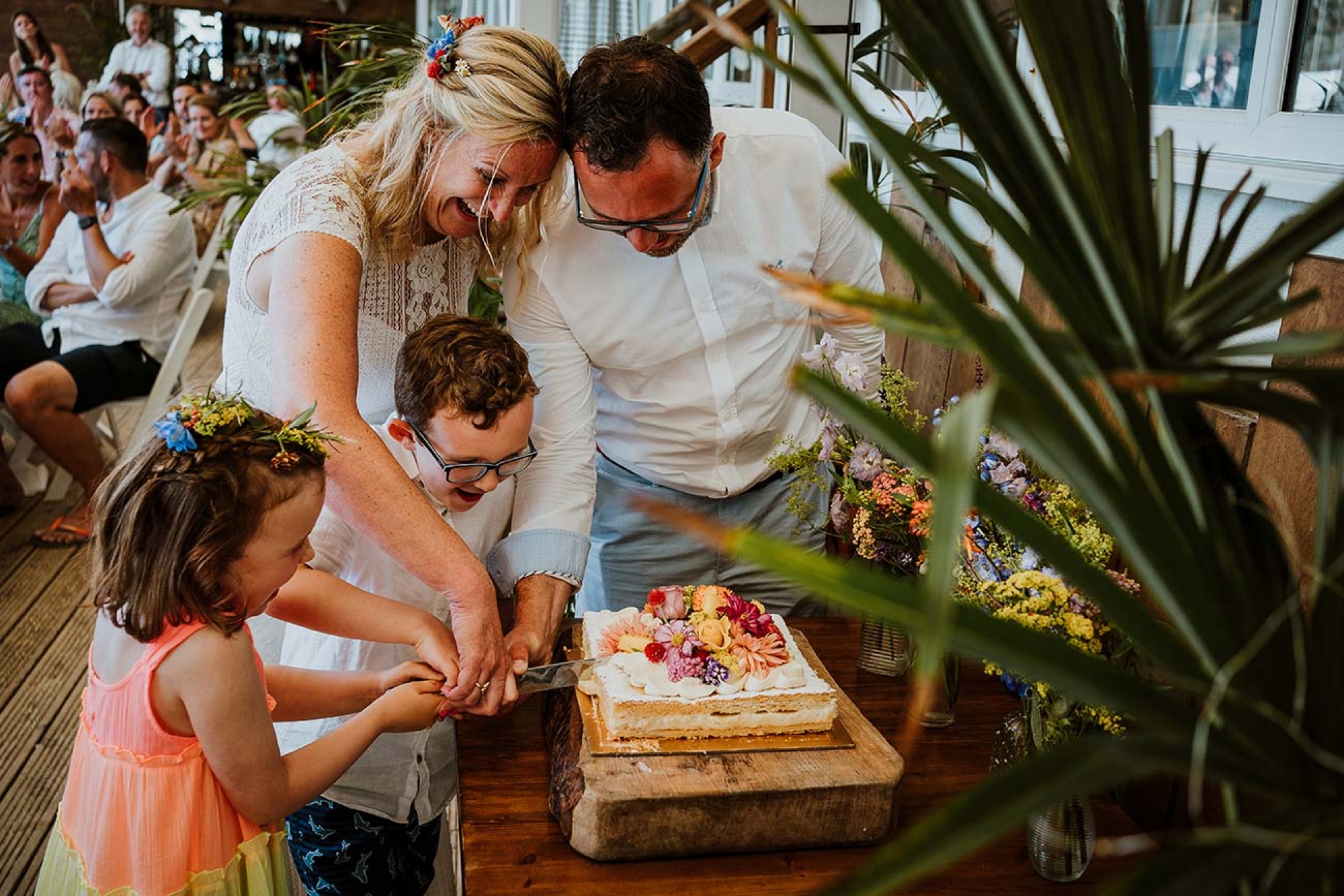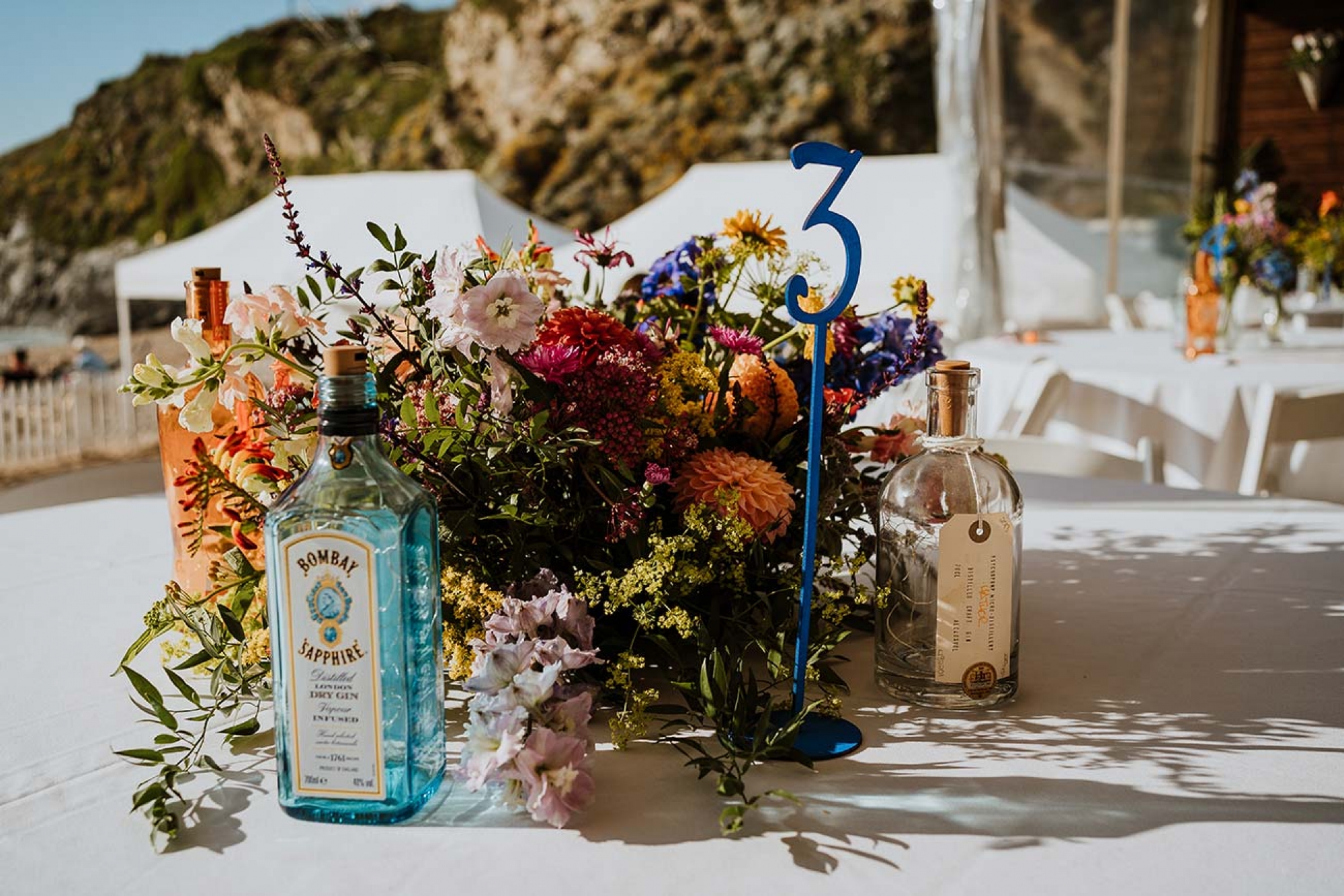 Mel also offers some indispensable planning advice to other couples. "Don't hold back on the personal touches that make your day yours," she urges. "If you want a custard slice wedding cake – have one! If you want to dance to 'Drunken Sailor' – do!"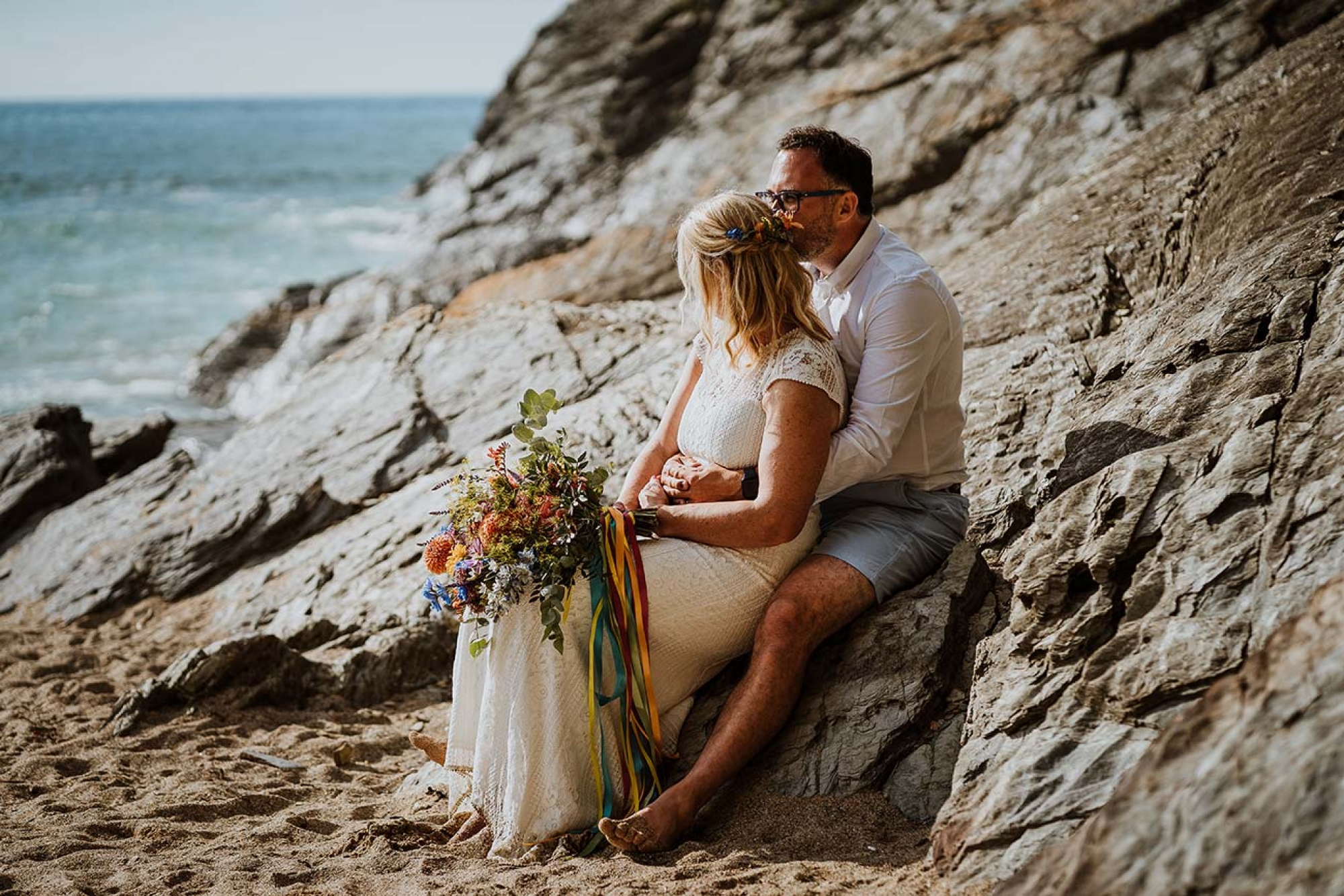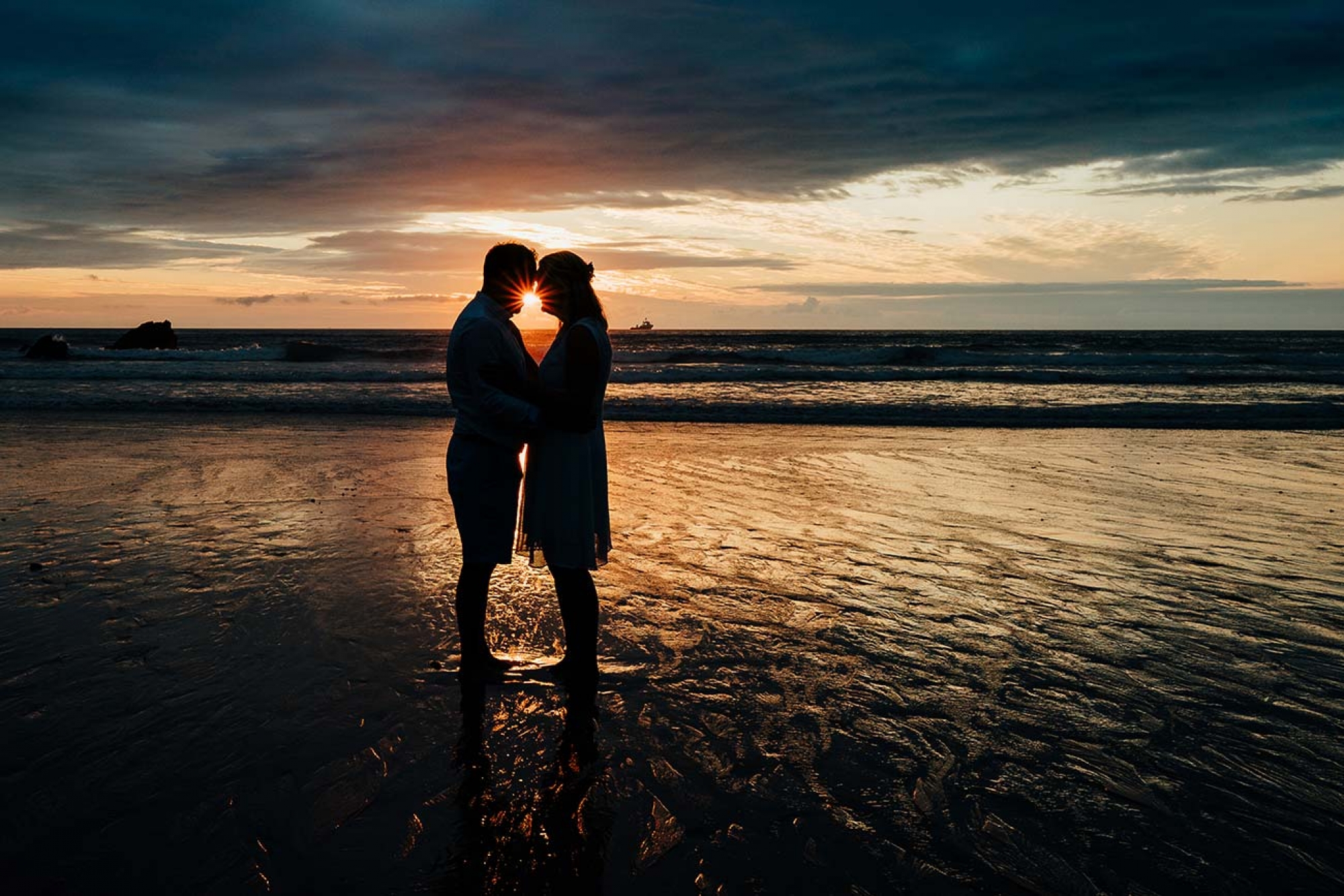 Wed

Directory

All you need from the finest wedding suppliers in Cornwall and Devon