---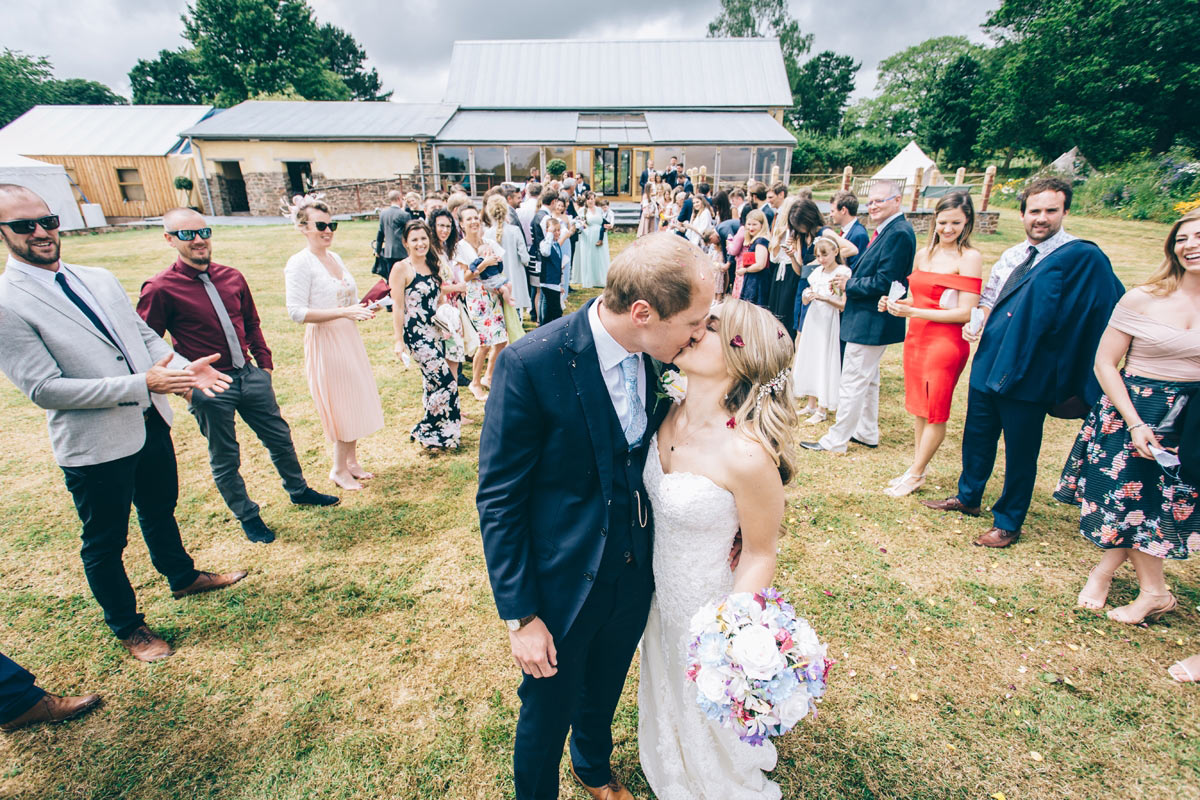 Wedding at Hayne Devon
The Food Of Love...
For the day of their dreams, Nikki and Tom focused on gastronomic delights and big-band music
It all started with a walk on Dartmoor followed by fish and chips that Nikki couldn't finish – so Tom gladly obliged. Years later, Tom proposed with a sausage sandwich, so it seemed just right for the couple to celebrate their wedding with food galore – including breaded pollock goujons with triple-cooked chips, of course.
"We thought fish and chips was quite fitting because of the day we first met!" laughs Nikki. As well as "posh fish and chips", the couple and their guests dined on canapés including carrot terrine and cured pork belly, plus a seasonal charcuterie platter. And it didn't stop there.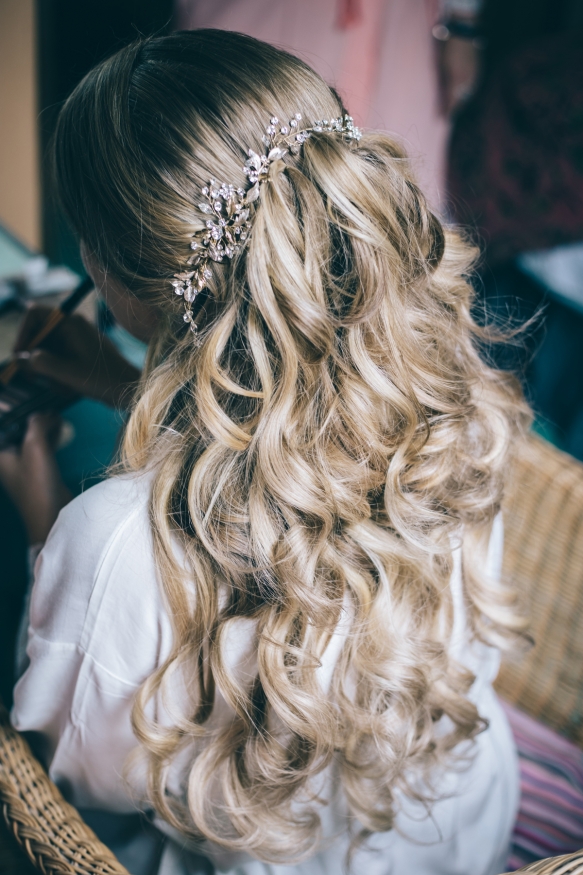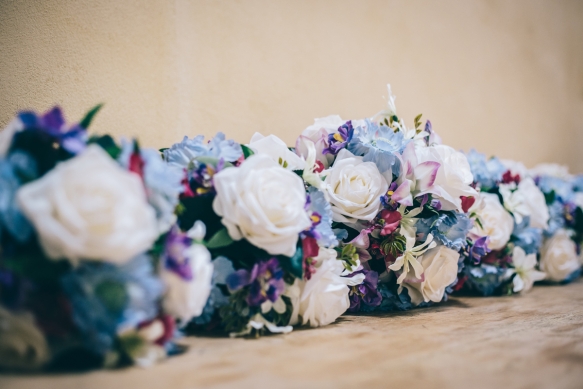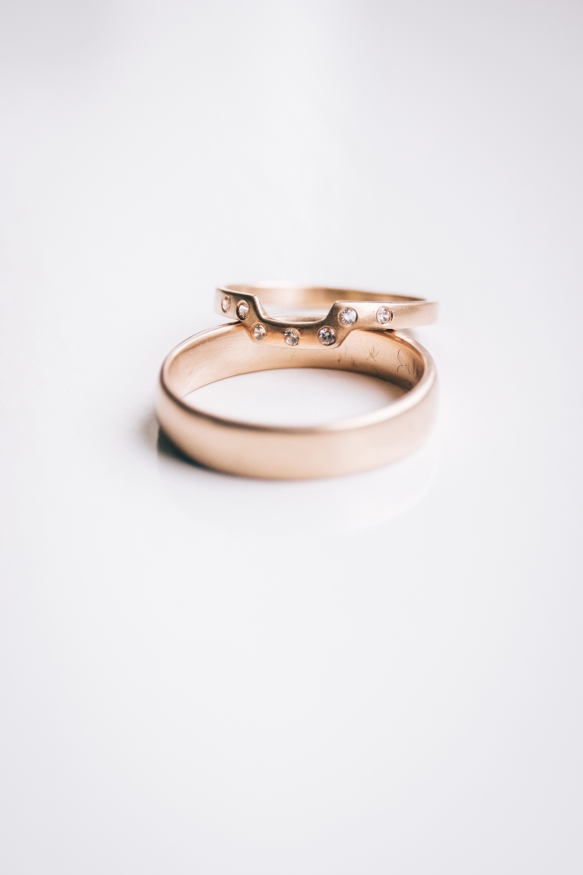 "For dessert, we asked guests to make (or buy) something to share. We were overwhelmed with the amount of delicious desserts we had – there was everything from chocolate brownies to a croquembouche."
Opting for a big barn knees-up at Hayne Devon in Zeal Monachorum, with its gorgeous backdrop of rolling hills and green fields, Nikki and Tom set up a "bell tent village" in the grounds, so guests could stay on-site or in nearby cottages.
"We'd originally been looking for a venue by the sea, as a love for the sea is something we have in common, but we just totally fell head over heels in love with Hayne," remembers Nikki. "Hayne has the most amazing gardens and lovely buildings, and the owners are so friendly."
The gardens also provided the flowers to decorate the venue, while Nikki's grandmother made the bouquets and pinholes. "She used to be a florist and she wanted to make them for us as our wedding gift. Funnily enough, Nanna had made the flowers over a year before the wedding, before we'd decided on our venue. It just so happened that she picked flowers that matched those in the garden at Hayne!" says Nikki.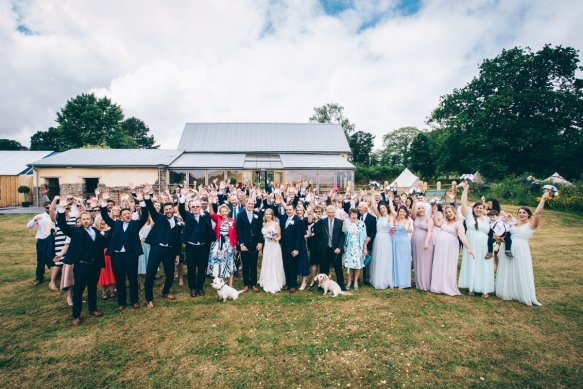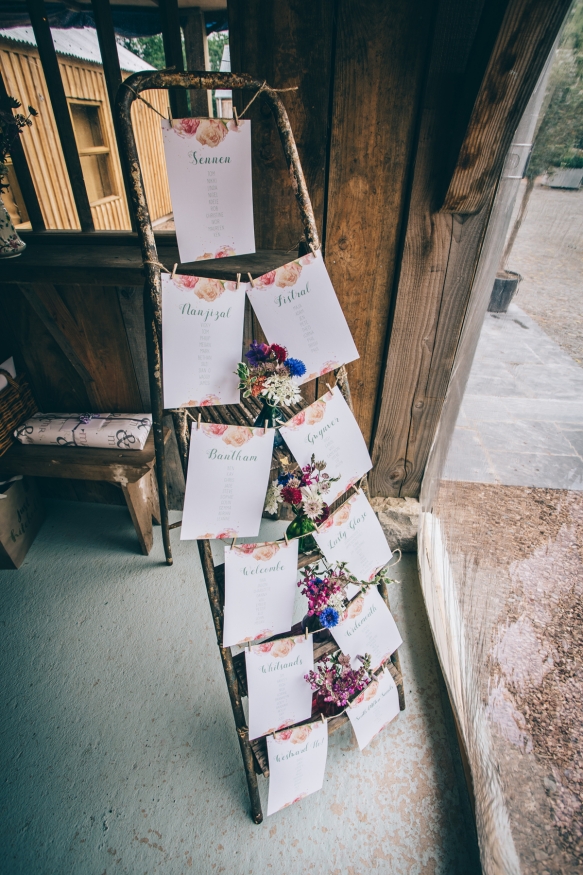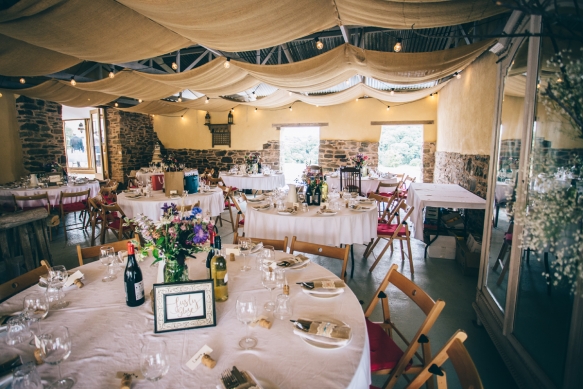 And the happy day got even better for the couple as they danced to eight-piece funk band, Freshly Squeezed, long into the night. "They were amazing!" enthuses Nikki "We'd both seen them live before while we were at university in Plymouth and we were super excited to have them at the wedding."
So for a day peppered with standout food, magical music and beautiful blooms, what's Nikki's top tip for brides? "Make lists!" she says, emphatically. "We bought a to-do list planner and it was a lifesaver. I kept it in my handbag so any time I thought of anything that needed to be done, I could just jot it down and not worry about forgetting anything. And if something doesn't happen as you planned, it really does not matter, especially as it's probably only the two of you who knew exactly how it was meant to go anyway!"
Photography
Maxi Photography
Venue Hayne Devon haynedevon.co.uk
Dress Prudence Gowns prudencegowns.com
Groomsmen Moss Bros mossbros.co.uk
Bridesmaids' dresses ASOS asos.com Chi Chi London chichiclothing.com
Hair Rio Perry
Entertainment Freshly Squeezed freshlysqueezedfunk.co.uk
Catering Pickle Shack pickleshack.co.uk
Copyright Wed magazine 2017