---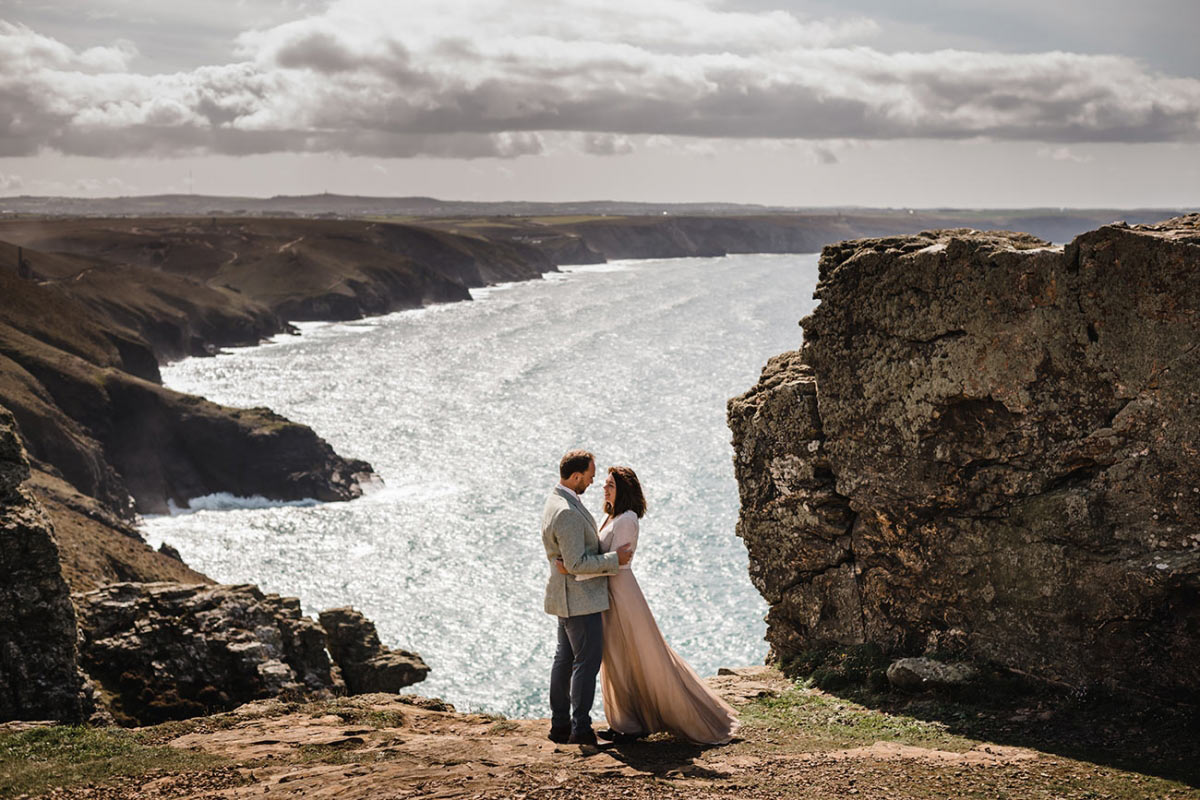 Wedding at Driftwood Spars, Cornwall
Ready For Love
Beth and John's intimate cliffside wedding at The Driftwood Spars, St Agnes
Having briefly dated in the latter stages of secondary school, Beth and John's romance rekindled years later while out with mutual friends during a memorable New Year's Eve in Truro; a romance that later led to a proposal.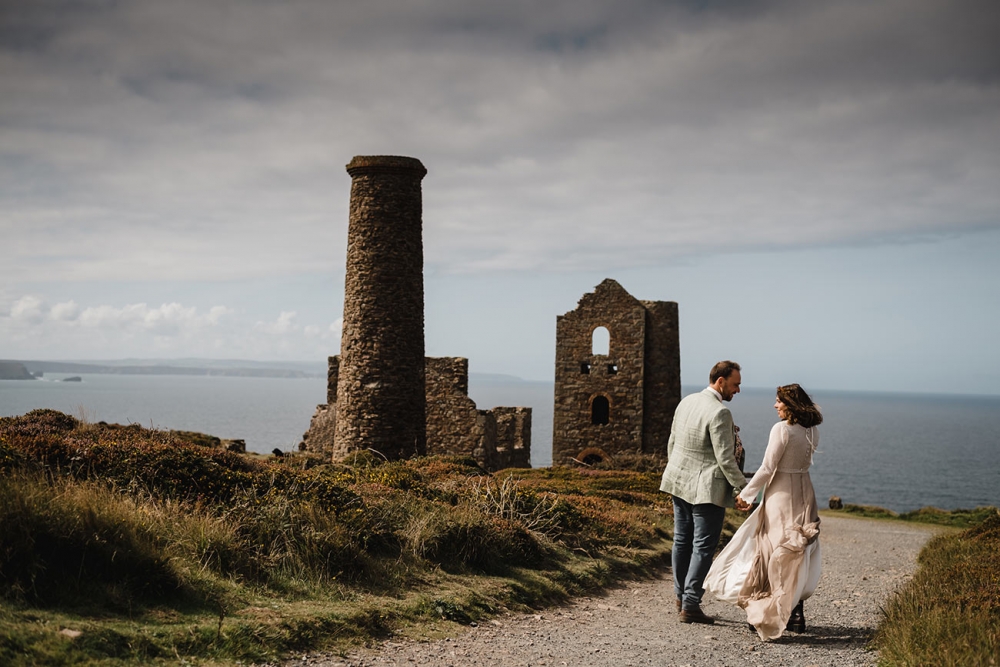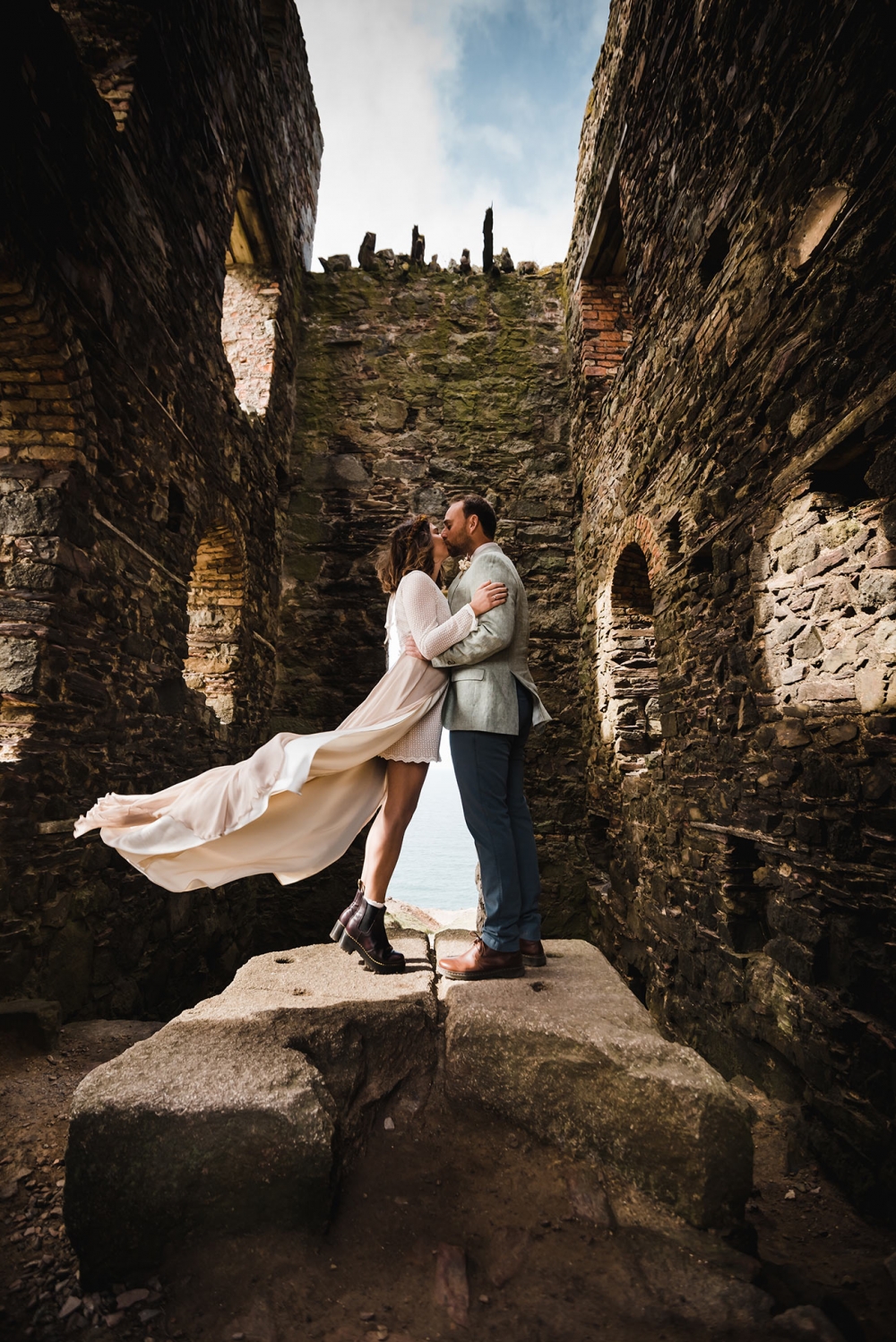 "After a coastal path walk to Penberth Cove, we found a secluded spot on the rocks to eat," recalls Beth of the moment in June 2019. "As I took my first mouthful of pasty, John decided that would be a good time to pop the question. I couldn't stop thinking about how I was going to swallow the huge mouthful of pastry in time to answer! John had hidden the ring box in his backpack along with prosecco and plastic wine glasses. After I said 'yes', we had a toast and John went straight in the sea to cool down his proposal nerves!" she remembers.
"It was really important for our wedding to be a reflection of us and to celebrate in a laid-back environment," says Beth of their venue choice. "We both love the rugged setting of St Agnes and the cliffside garden at The Driftwood Spars shows off the scenery of old mine shafts, cliff faces and the sea. We didn't want to take the attention off these details so tried to keep everything neutral and went along with a 'St Agnes' colour scheme of yellow gorse and purple heather."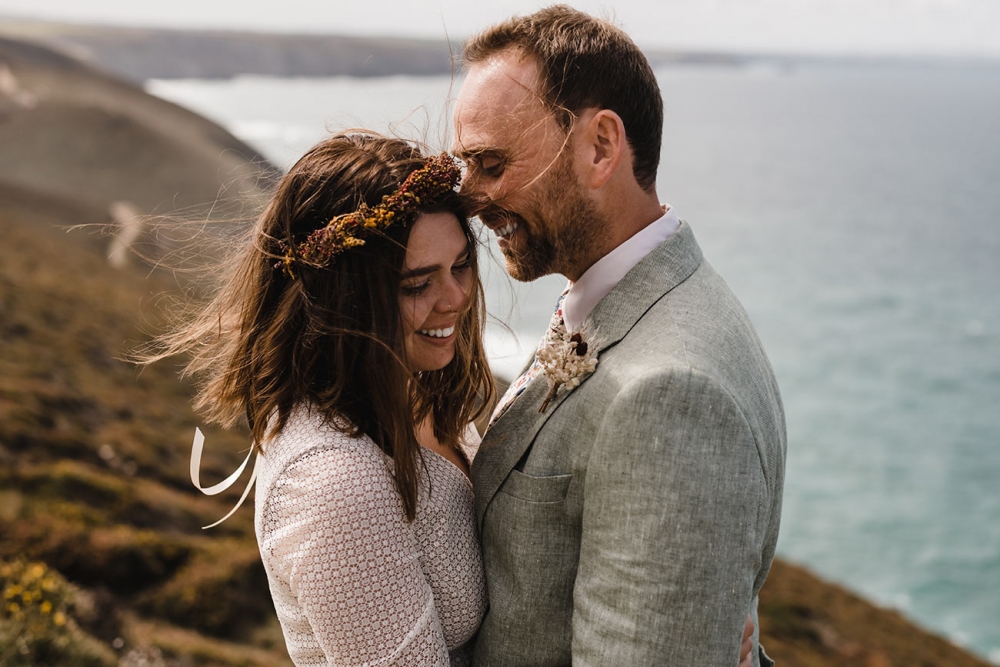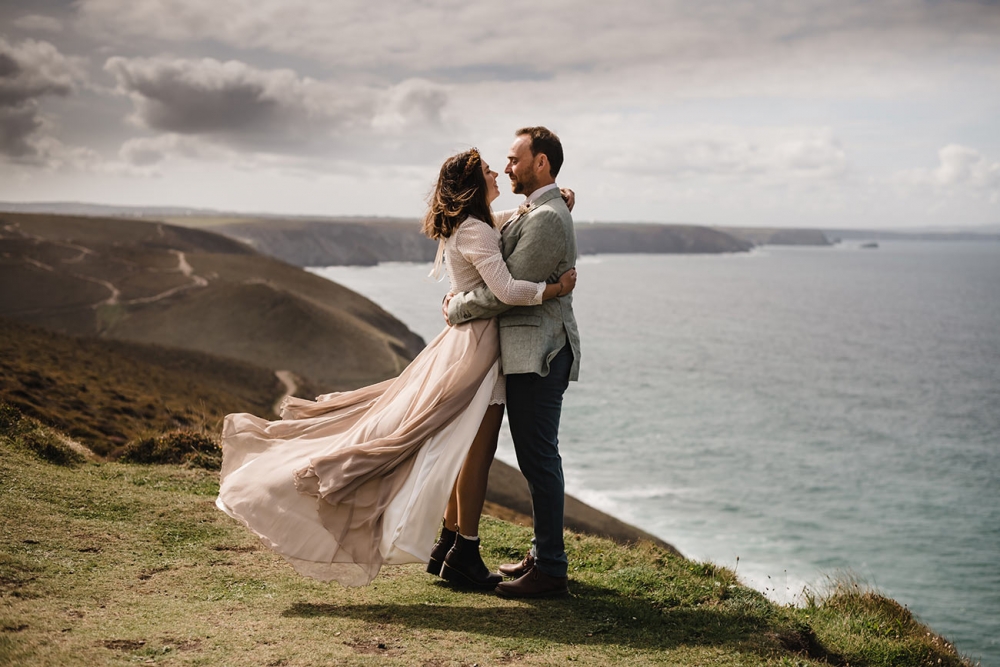 Beth's handmade silk and lace gown and John's pale green linen jacket and grey-blue trousers perfectly conveyed the pared-back palette, while Beth's dried flower headband complemented her dress and the colours of the garden perfectly.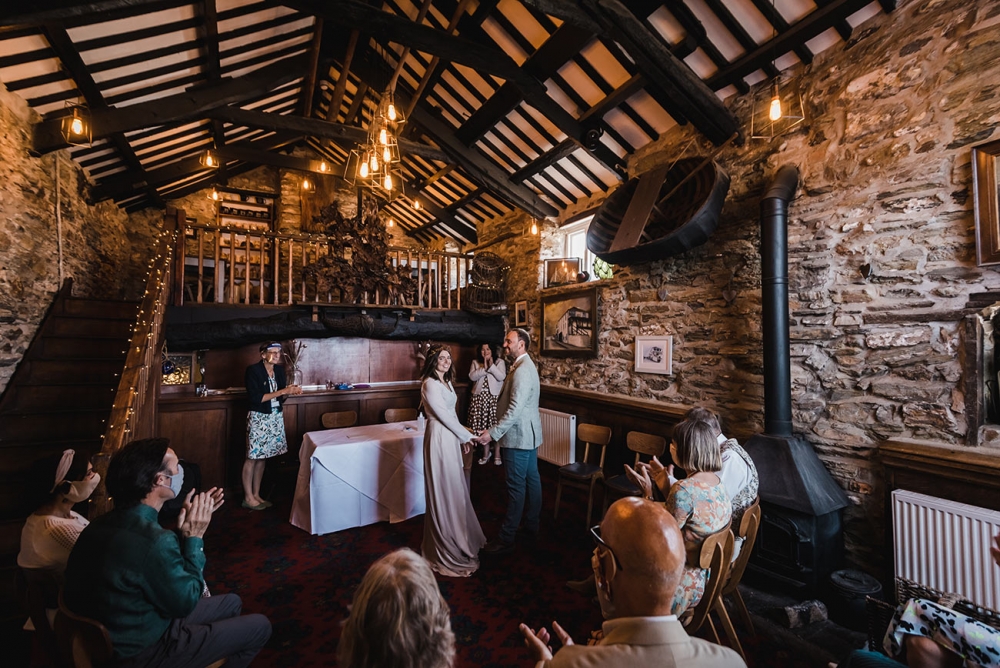 The couple and their families collected an assortment of clear and amber glass bottles that they dotted along the tabletops and filled with dried flowers including lavender, bunny tails, pampas grass, eucalyptus, wheat, gypsophila, barley, cotton stems and craspedia to create a beautifully rustic scene. Other handmade touches added to the bespoke look, including confetti made from petals from both mums' gardens. "We put the confetti in small brown paper boxes tied with twine, and each person was given their individual box," says Beth.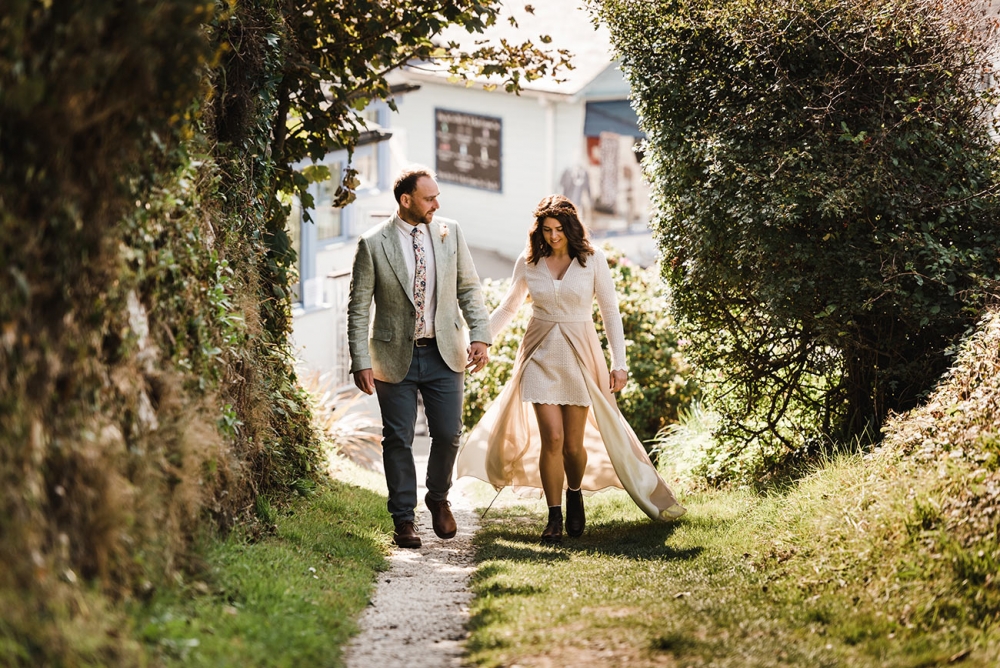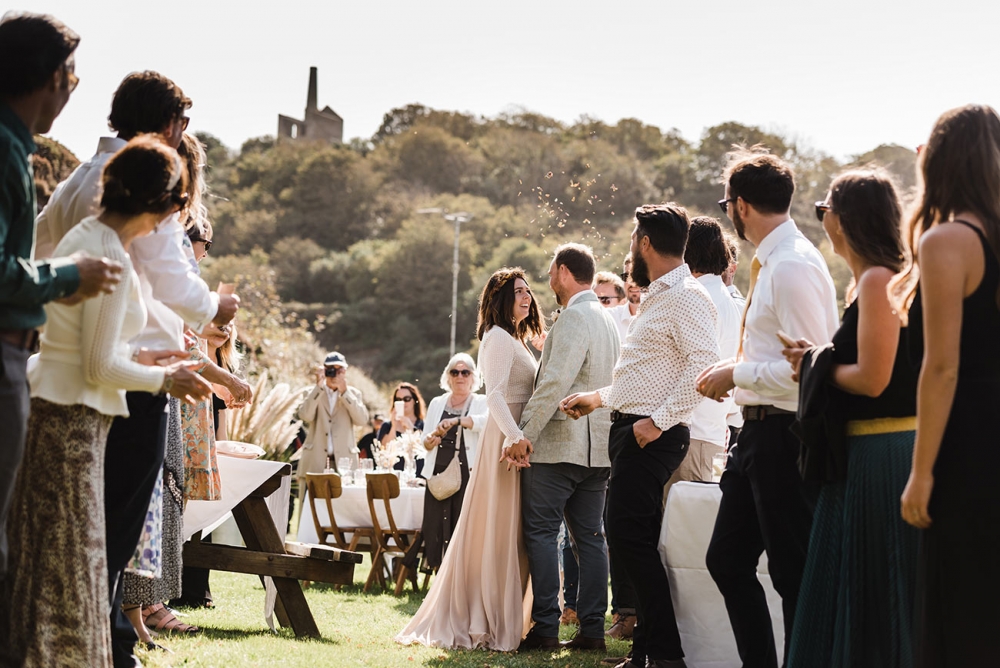 Starting the party early with pre-ceremony drinks and canapés in the garden, guests were treated to a soundtrack by the shanty group, Stuns'ls, ahead of the sun-spilled al fresco ceremony. A feast of lobster, cod, chips, minted peas and goat's cheese tart followed by chocolate brownie and lemon tart was served alongside the mesmerising ocean views.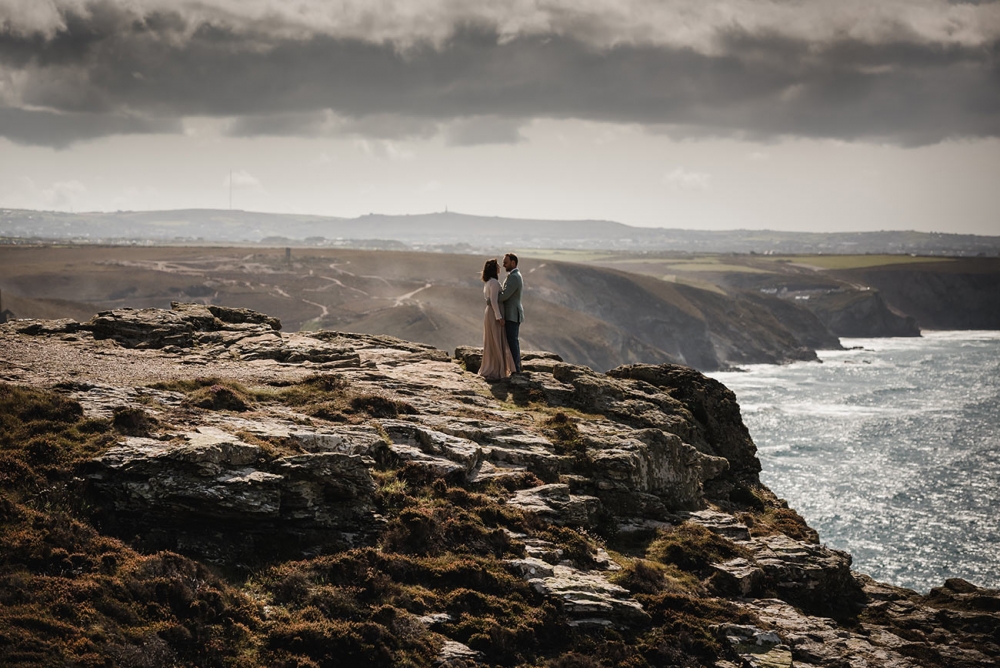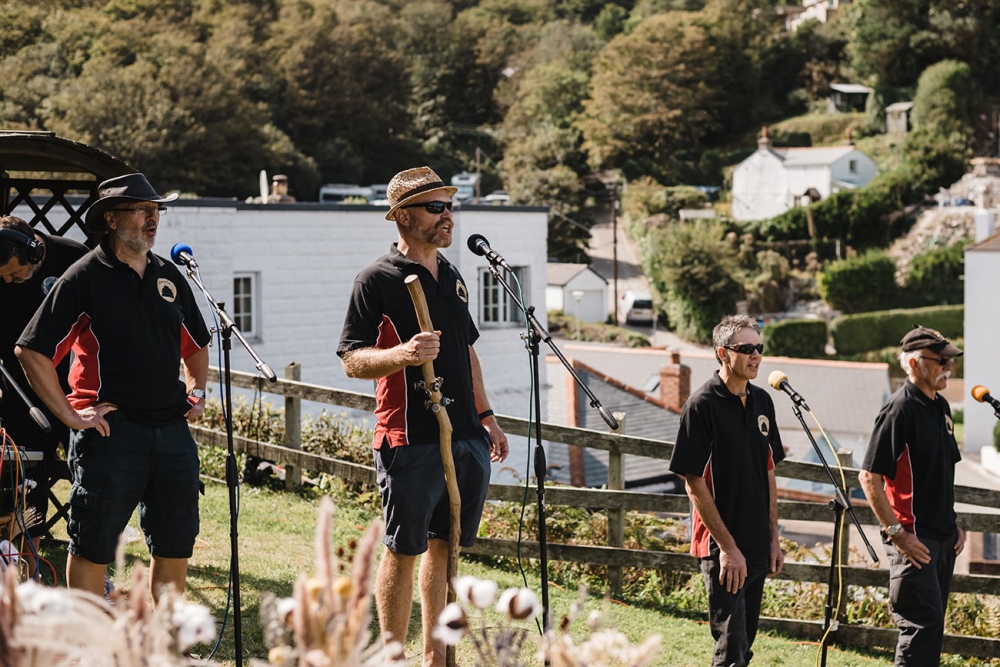 Keen to continue celebrating for as long as they could – and having had to cancel their band due to Covid-19 restrictions – Beth and John decided to hold a pub quiz. "This kept our guests seated and ensured that although people were in their own groups, the atmosphere remained sociable and was not segmented," explains Beth, who also organised games of bingo and 'higher and lower' as pasties and cake did the rounds.
"Towards the end of the night, there were about eight of us sitting together talking and listening to music," says Beth of one of her highlights. "One of my friends asked us what our first dance song would have been. Elton John's 'Are You Ready For Love' was requested and before we knew it, we were having our unofficial first dance. Once the chorus kicked in, our friends joined us. This was such a happy moment!"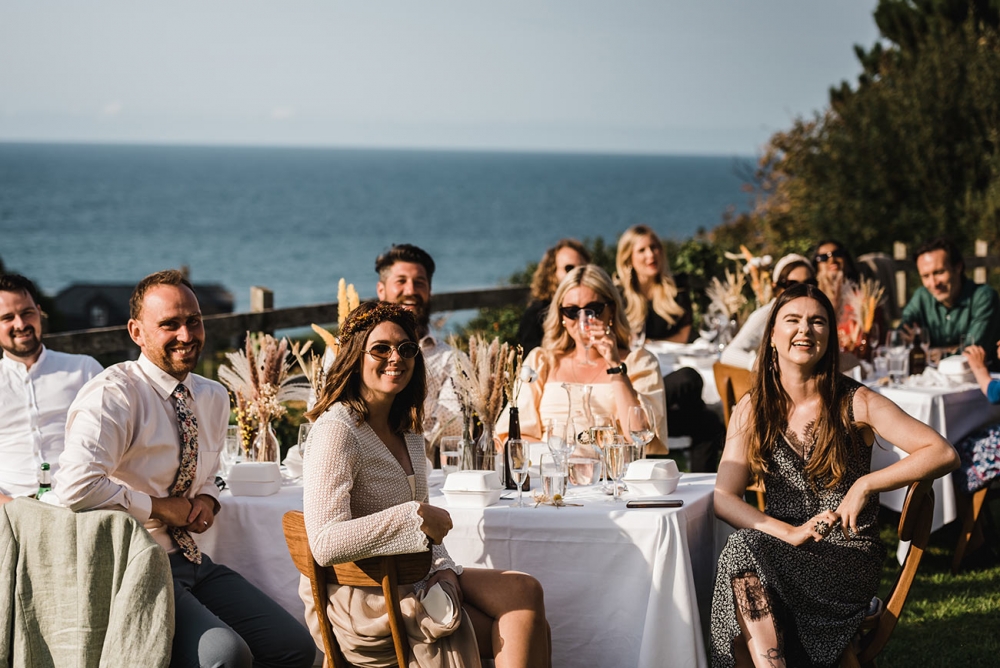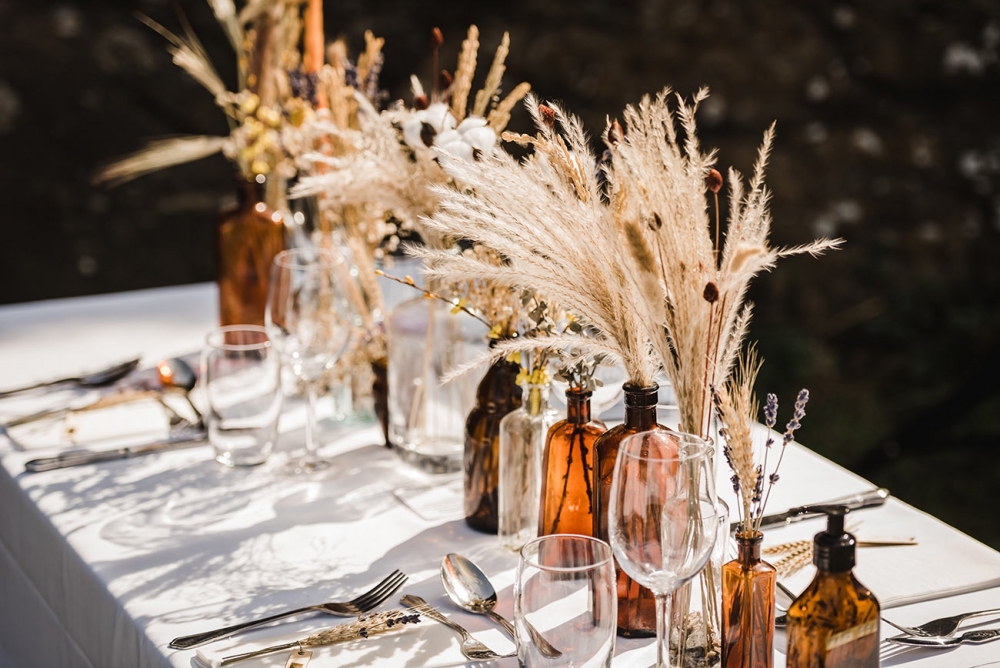 Determined to have the day of their dreams despite the pandemic, Beth and John were able to keep their September date as planned while working around elements such as the guest list, entertainment and catering, which was moved from an inside to outside affair. "This actually worked out better as the weather and scenery were perfect!" reflects Beth, whose advice to others is to be organised with your tasks and time.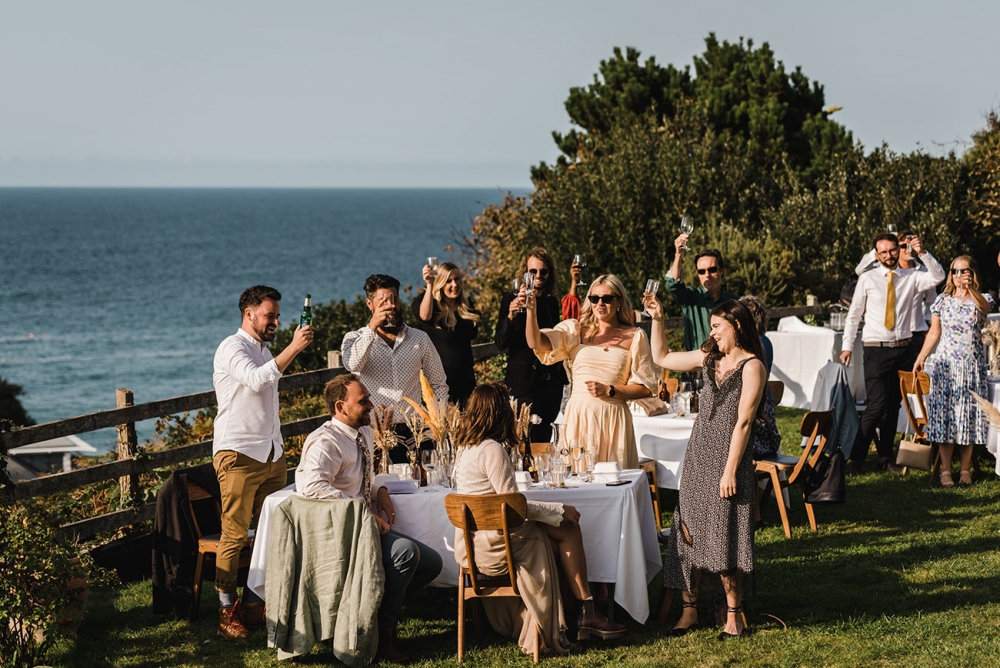 "Make a spreadsheet!" she announces. "This helped us stay on track. I took a week off work leading up to the wedding and John took half the week… I am not sure how we would have got the last things done if we hadn't."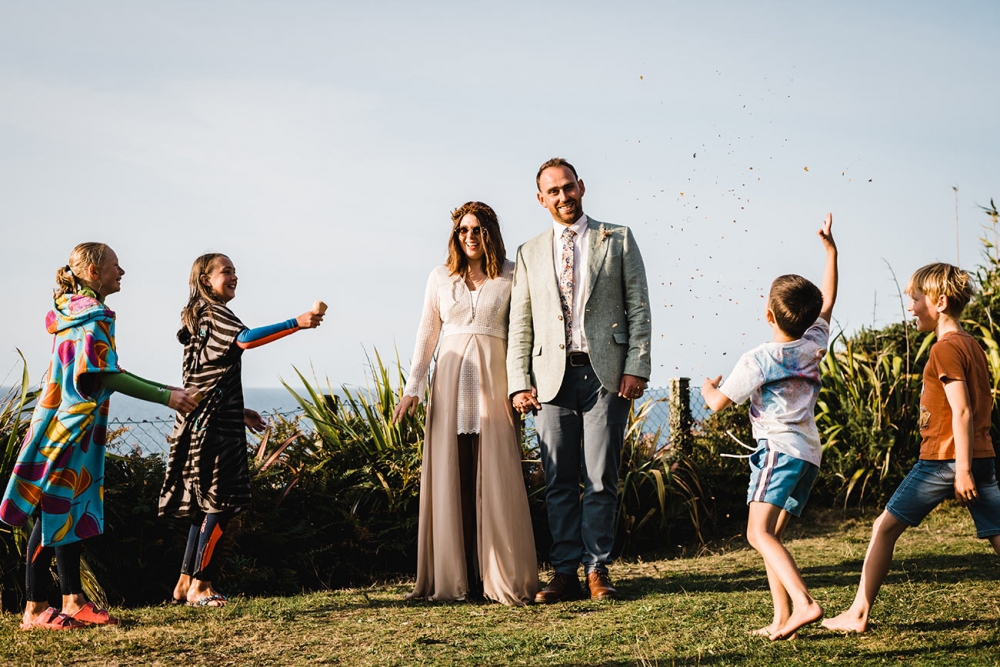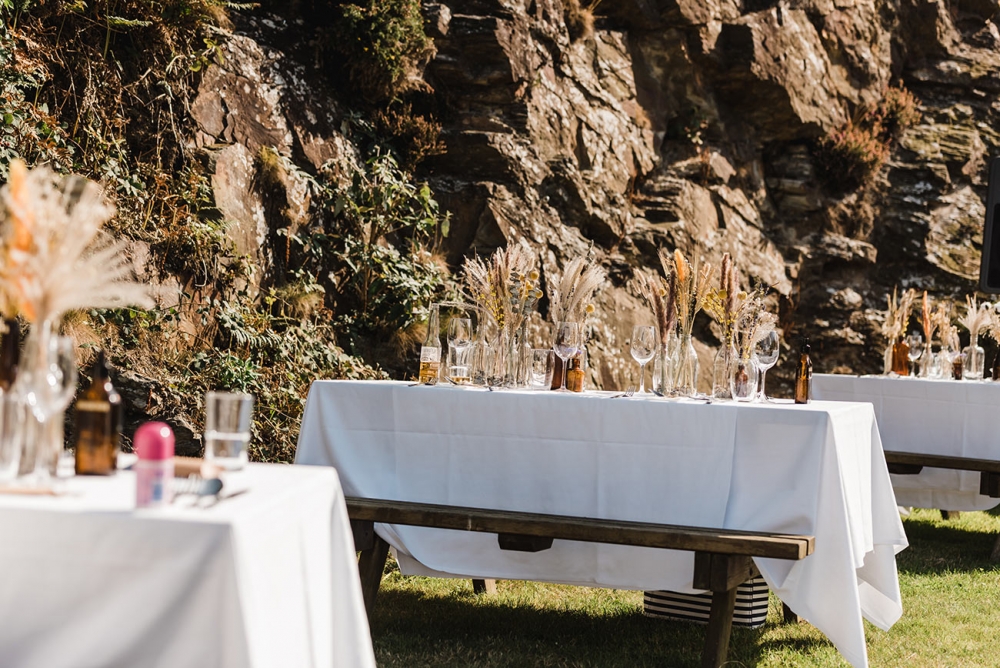 Wed

Directory

All you need from the finest wedding suppliers in Cornwall and Devon