---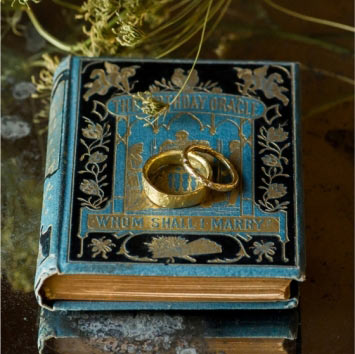 Wedding and engagement ring commissions
Yours Truly
Stunning ring commissions by Cornwall and Devon's talented designer-makers
Why relegate your wedding rings to the bottom of the list when, with a little pre-thought, you could have a personally significant piece of jewellery created especially for you? After all, when the wedding day is over, it's the one thing that remains on hand and in sight for the rest of your days together.

Here's Wed's guide to the wedding ring commissioning process, including how some couples have poignantly achieved the personalisation factor for rings that say much more than 'I do'.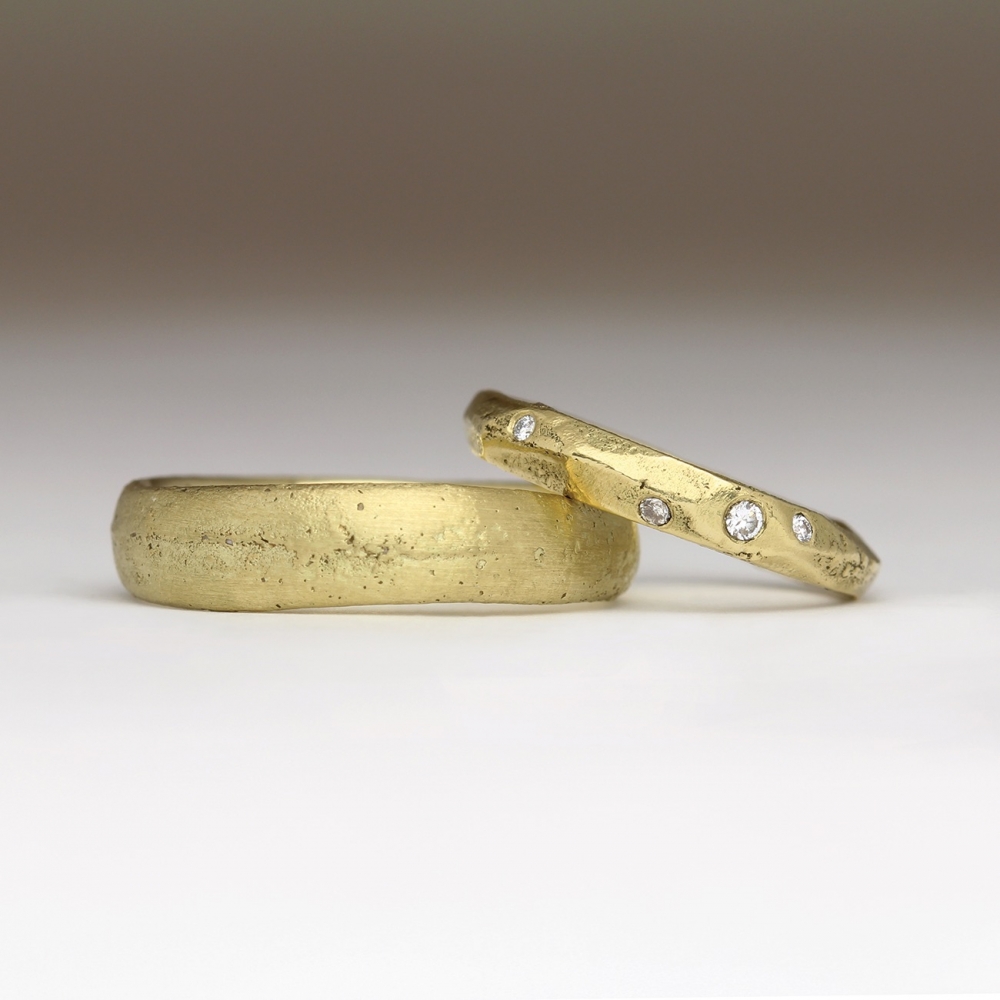 JUSTIN DUANCE
West Cornwall-based jeweller Justin Duance will create your bands from scratch using any precious metal including gold, palladium and titanium, which either you can supply or he can source. From meetings, mood boards and example pieces, he will individually design and handcraft your ring to match your vision, gathering materials in-house, which include salvaged woods and recycled metals, or reworking heirloom pieces with family history.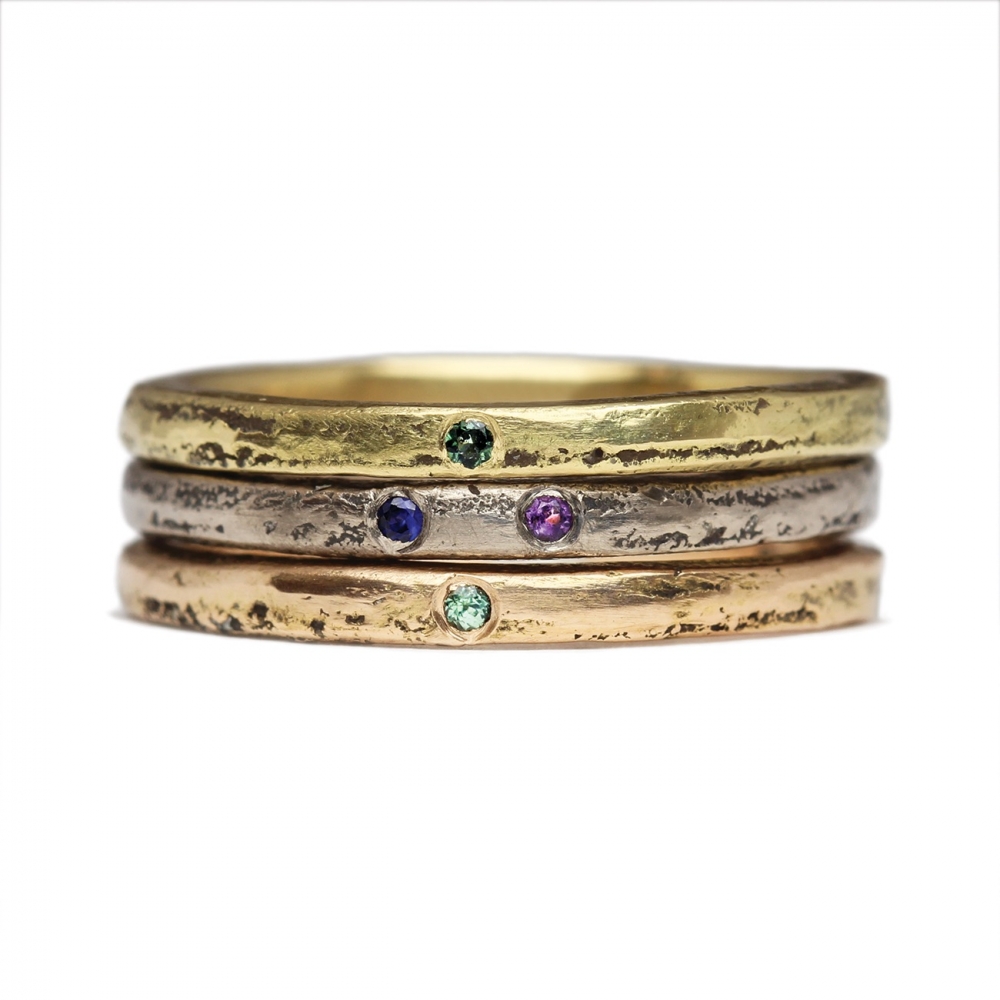 Specialising in wood inlay rings and sandcasting, each element combines to ensure wholly personalised results, with couples an integral part of the process by selecting the sand or wood from a meaningful place to give each band its unique texture, tone and style. After material selection comes the design – think shaped rings, halo settings, inlays, diamond clusters and stacking sets; the possibilities are practically endless. Your choice of finish completes the look and adds further character, from laser engravings to fingerprints and inscriptions, all rounded off with Justin's maker's mark.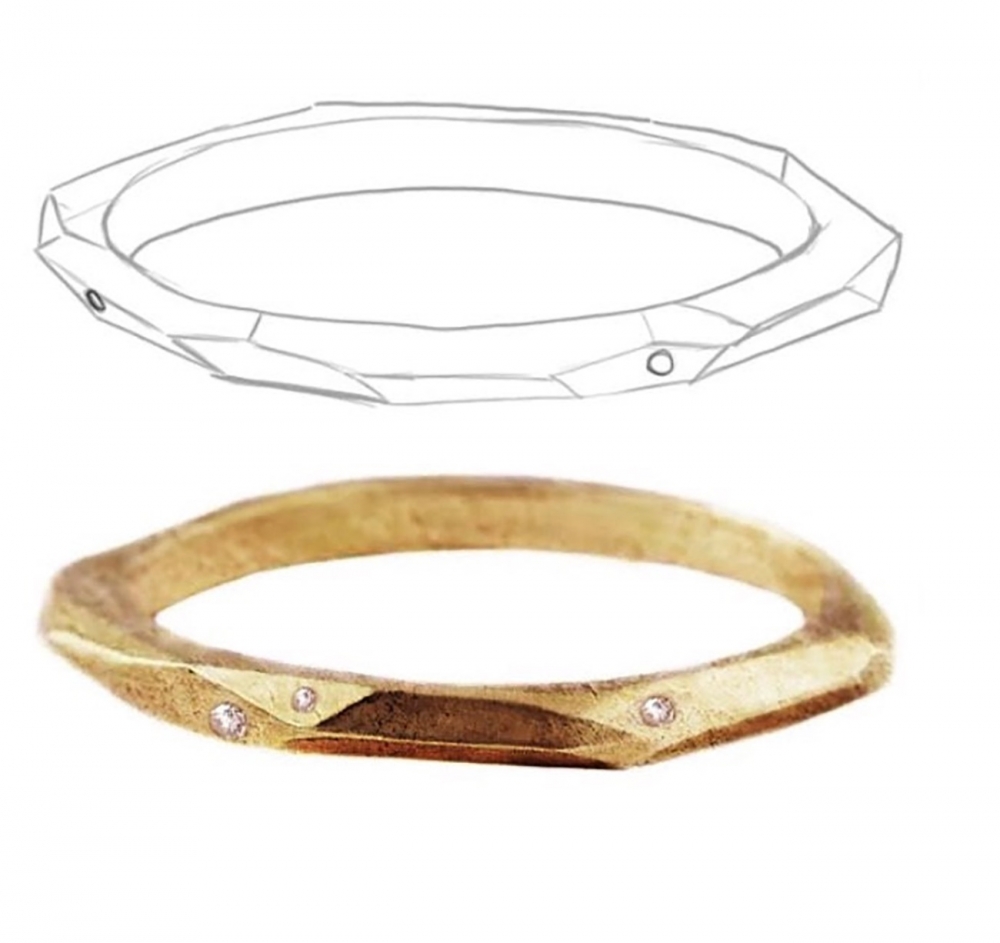 Liseve and Thom's wedding rings were a particularly memorable commission. "They were cast from their parent's medallions worn as children. If you looked closely you could make out their teeth marks in the high carat gold," reveals Justin. "As a little extra, we photographed the medallions which the couple had framed and gifted to their parents on their wedding day. We mixed their highly sentimental gold with other metals to change the colour and reduce the purity to 9ct. This was then cast in their own sand collected from the banks of the River Tara in Montenegro, a place very special to them."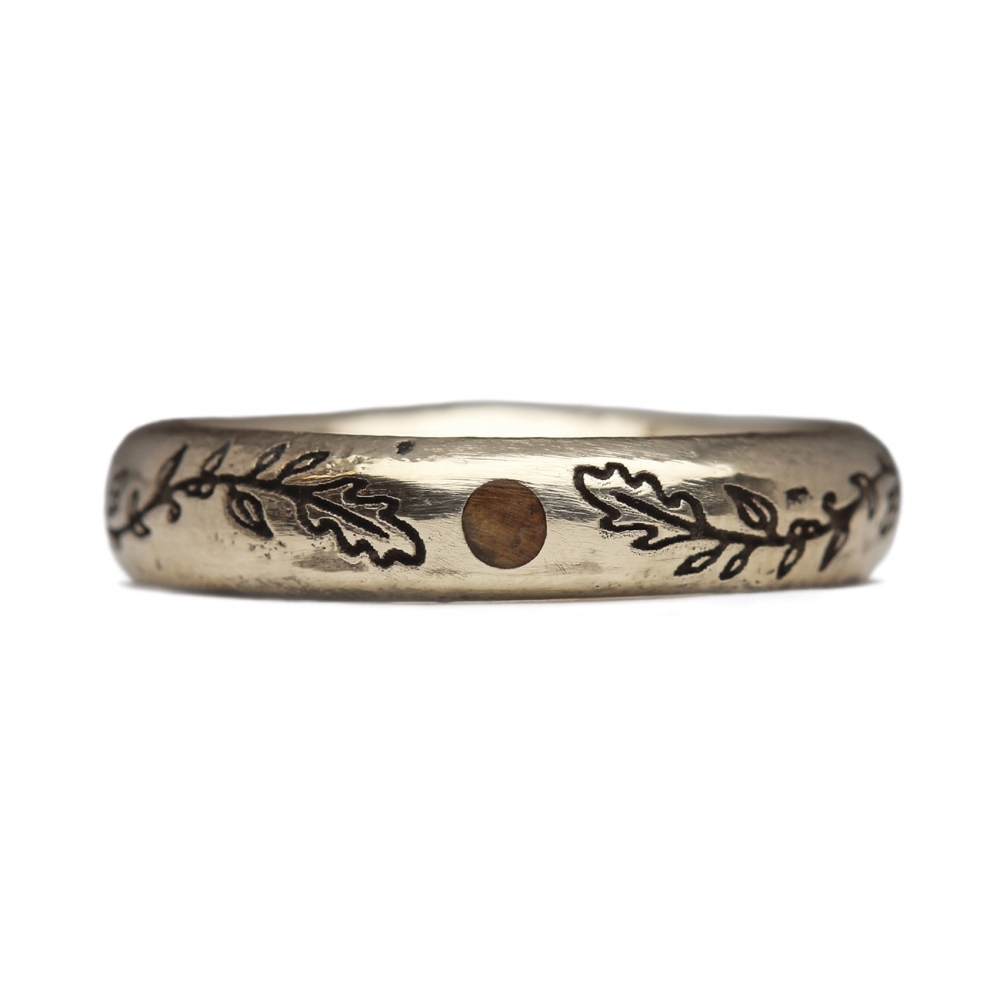 Another standout commission was Gemma's wedding stack, which was designed to represent her family. "Each stone is a member's birthstone; the central 18ct white gold ring represents her and her husband with a sapphire and amethyst," explains Justin. "The 18ct yellow gold and rose gold rings represent each of their children, one with a tourmaline, the other an alexandrite. All three rings were cast in a mix of Gwithian sand collected by her mother and Southend sand collected by his."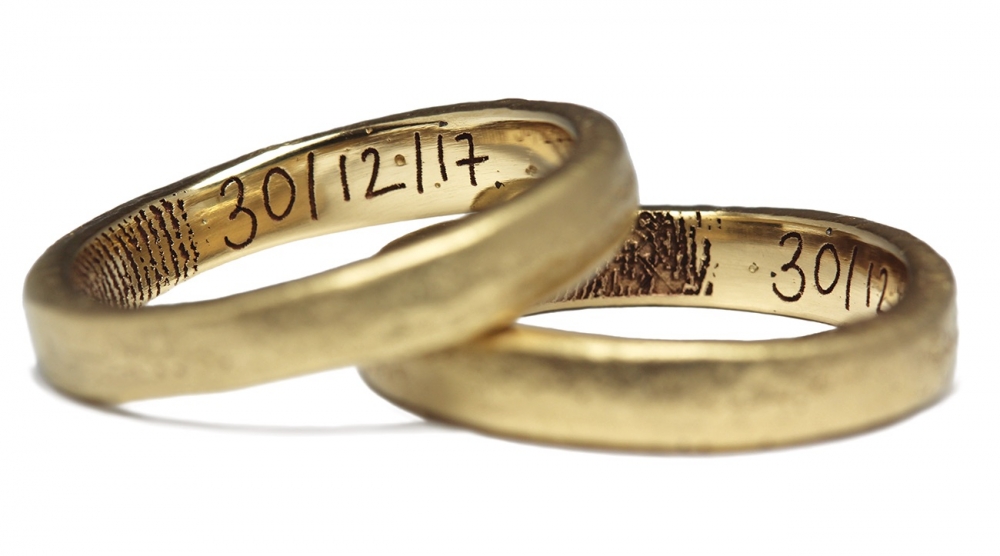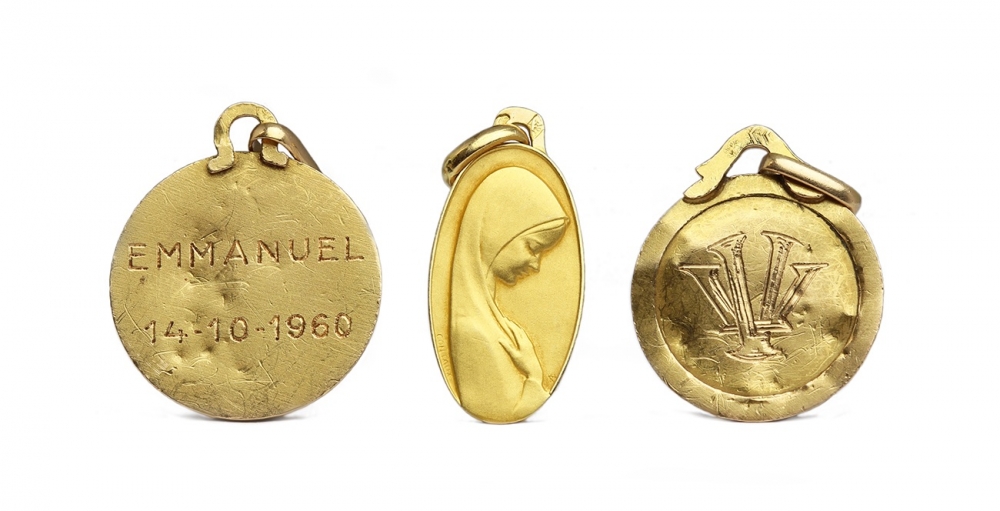 Then there was Jeannie and Joshua, an American couple who fell for Justin's sandcast rings through Etsy and hiked to their 'secret spot' in Joshua Tree, Los Angeles to collect sand, which they posted along with their heirloom gold and diamonds. Justin created a chunky sandcast band for Joshua and a distinctive faceted ring for Jeannie. "The diamonds set around the rings in particular positions represent them both and their two 'fur babies' – which of course were present at the wedding! It's very humbling when couples trust us to make their rings having never seen our jewellery in person," he notes.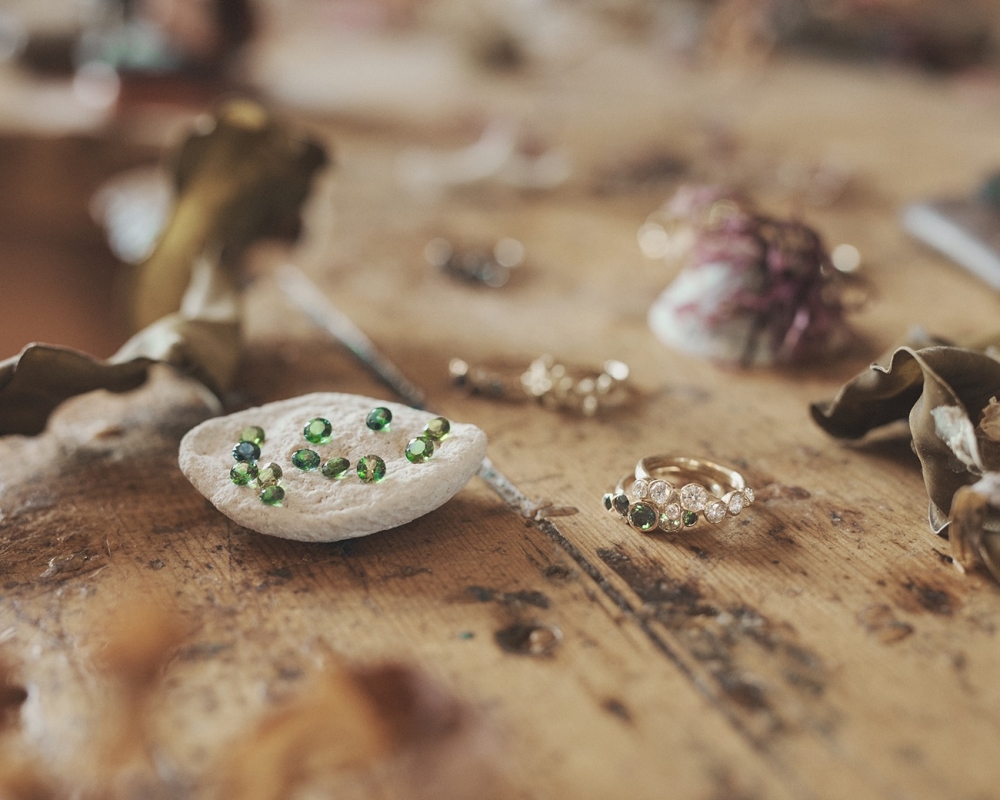 EMILY NIXON
"Jewellery can make a very personal statement, combining style choice and often a rich history. Whether as an heirloom or a personal gift from a loved one, jewellery can represent a great deal of sentimental value," affirms Emily Nixon, who specialises in reimagining inherited pieces in order to preserve their heritage and give new life to their individual story.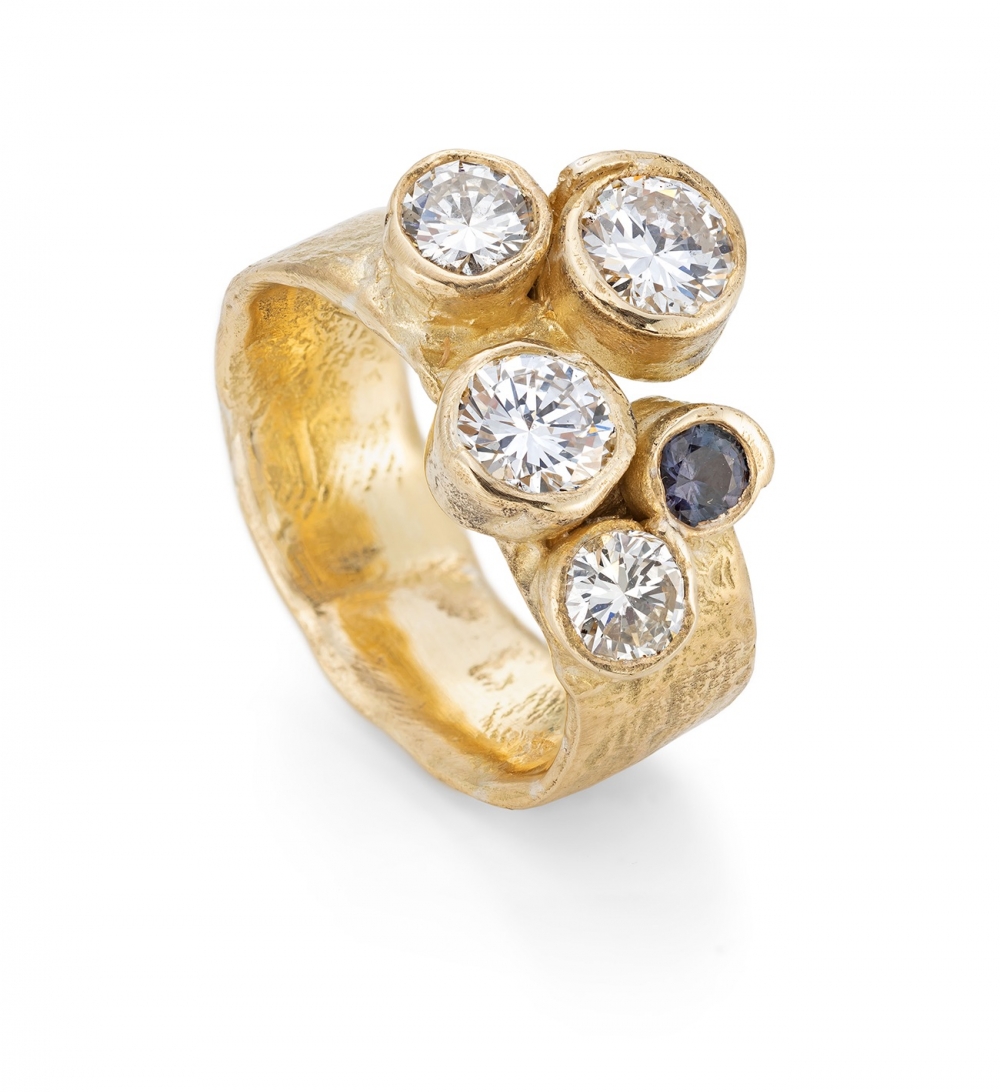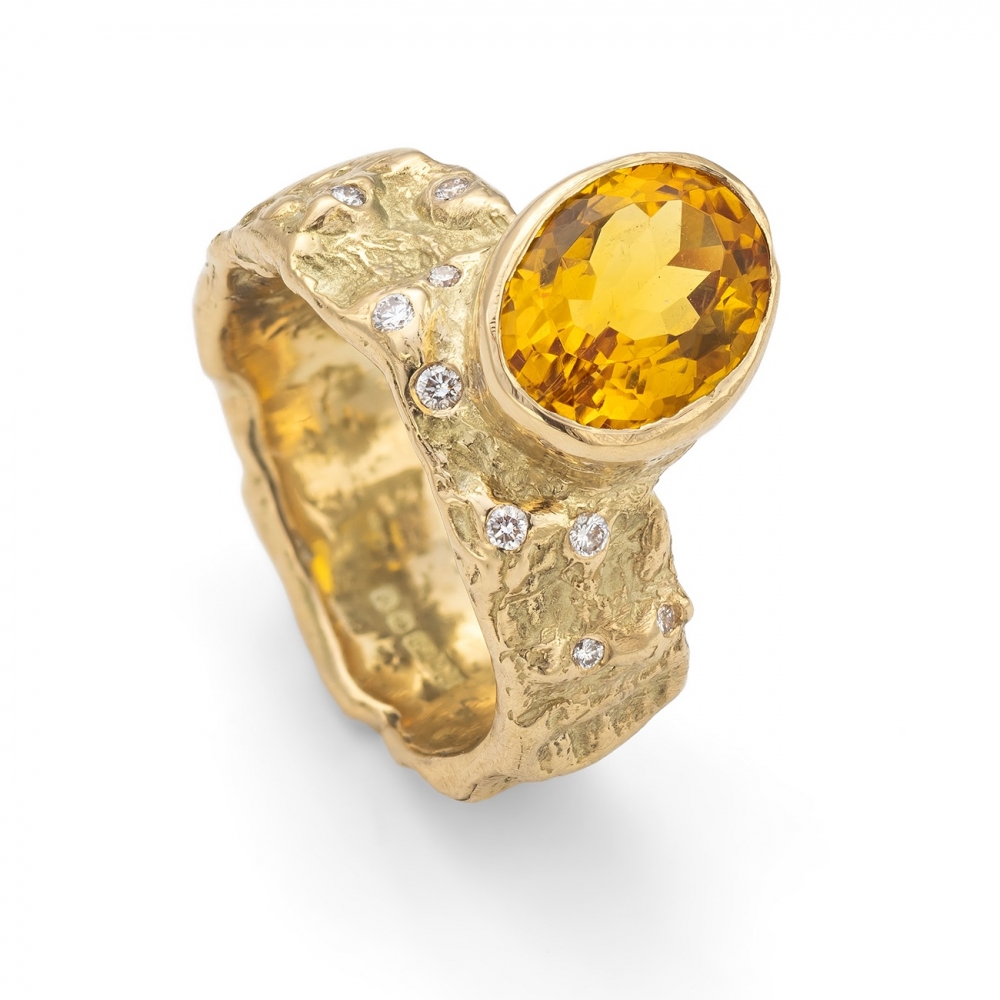 Working with clients closely through consultations to redesign their unworn jewellery, Emily creates contemporary rings whilst retaining elements of the original pieces, resulting in something gorgeously bespoke that can be worn and loved every day.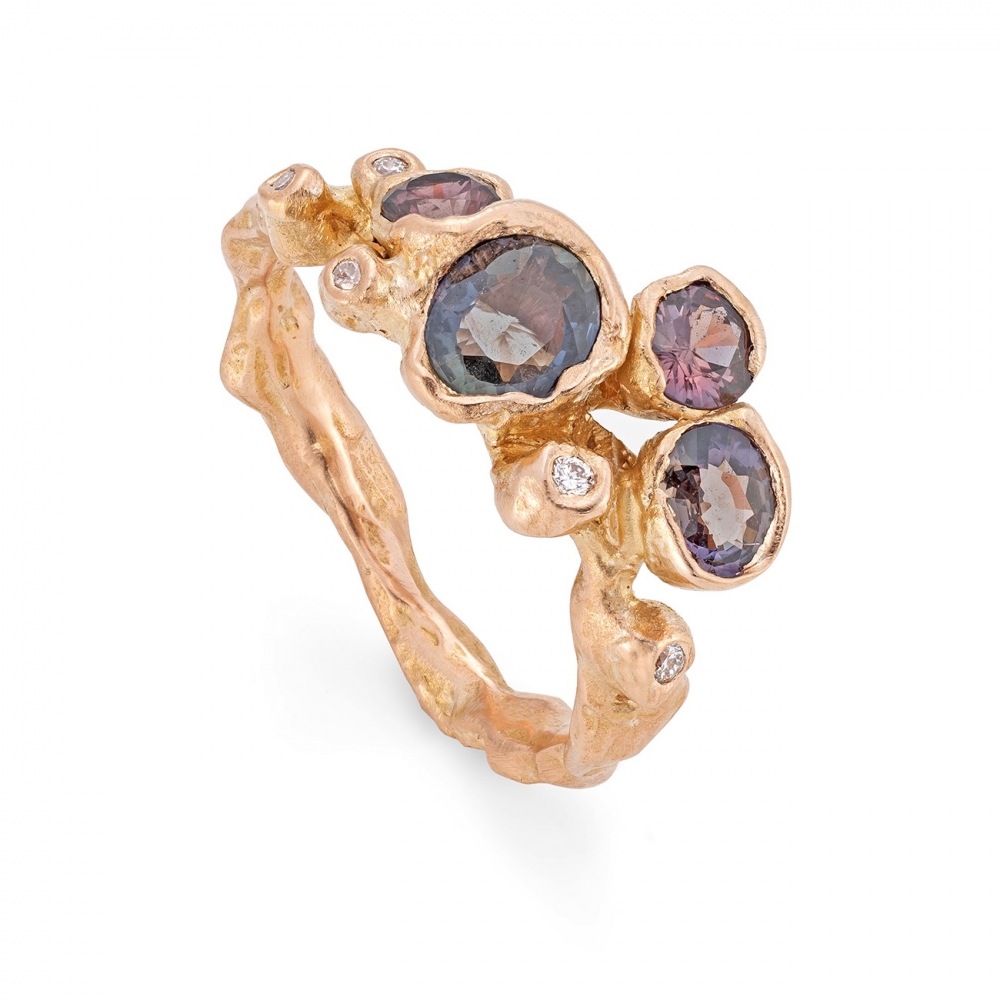 In Emily's designs, the gemstones are a crucial component to ensure something entirely one-off and personal, such as a sapphire brooch transformed into a rocky solitaire. Her eye-catching in-house selection provides an easy way to prettify and personalise any piece, and include earth and ocean sapphires handpicked from Sri Lanka.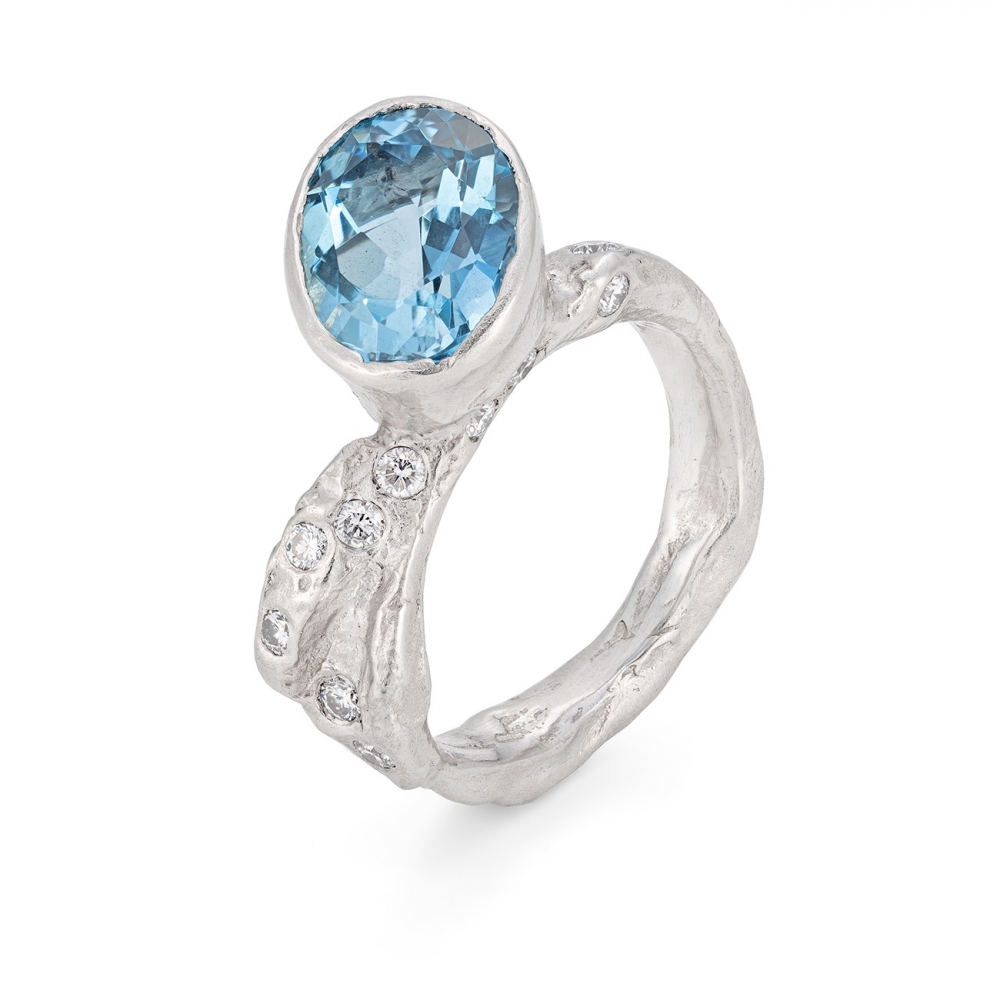 One of Emily's most memorable commissions was in response to the client's wish to turn her antique and traditional-looking aquamarine ring into something artful, with all the characteristics of Emily's craggy, irregular designs. "With the gemstone as the focal point, I moulded examples in wax of how the ring could look, as I prefer to sculpt my ideas, with the designs developing as I create furling frills of emerging wax by hand." The result? "Rings that are all unique creations with a history that will live on to be treasured in their new incarnations," she smiles.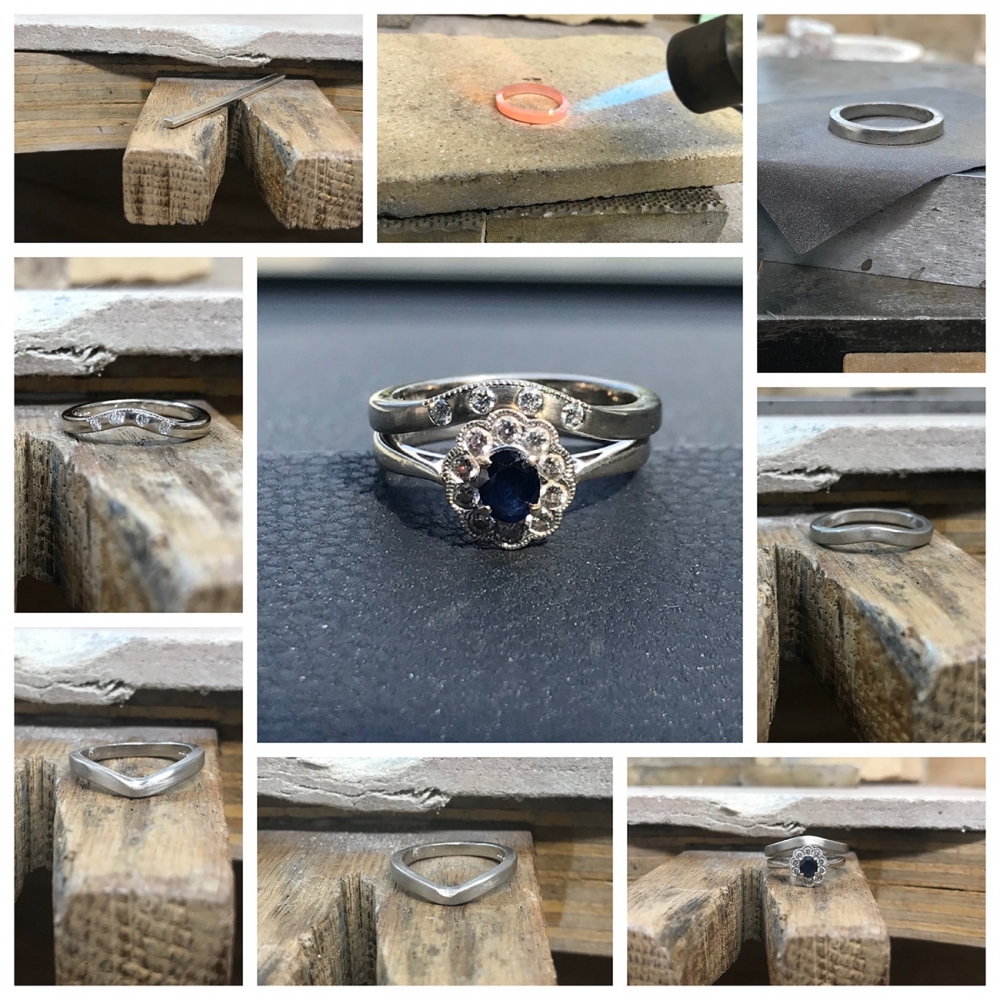 STEPHANIE STEVENS
Not only does each piece of Stephanie Steven's stunning handmade jewellery represent the origins of 'you', but are also imbued with her impassioned artistry for a wedding ring "enriched with experience and memory".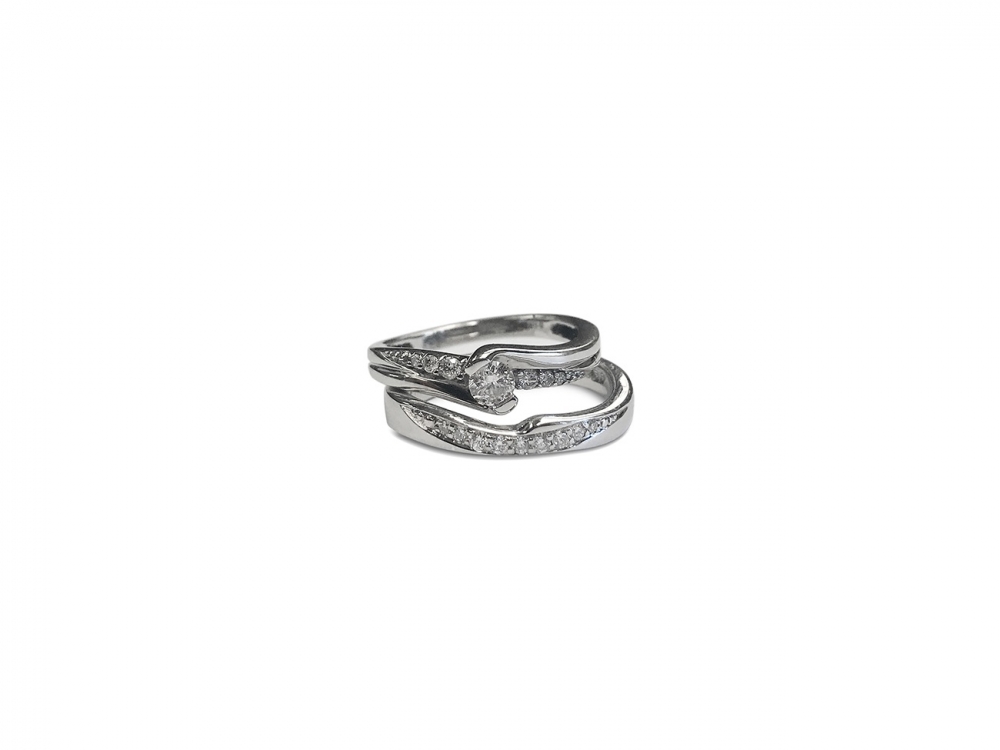 The process is an immersive 'making journey' that allows the couple to be involved at every stage as they engage with everything from the design to the final flourishes. Personally whittling your choices of metal – from yellow, white and rose gold to palladium and platinum – you can then shape and size accordingly before deciding whether to opt for a shiny, brushed, or hammered effect.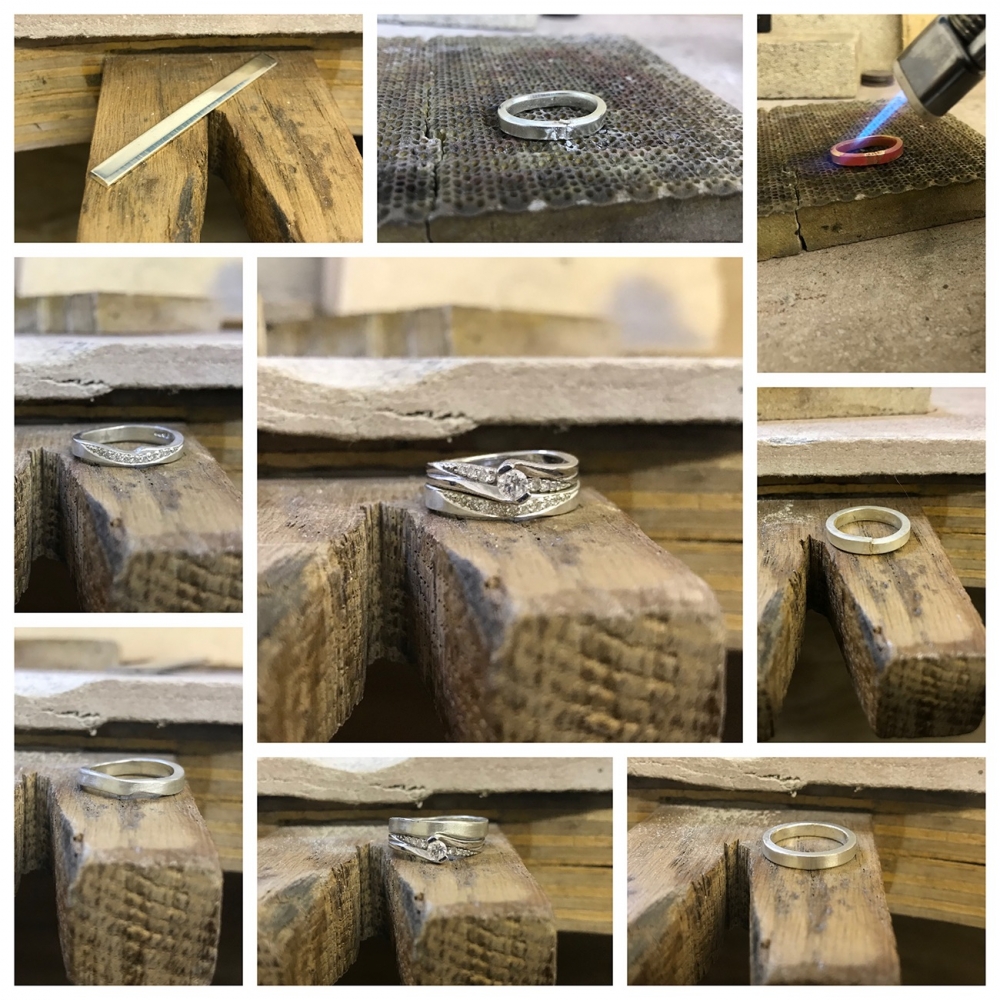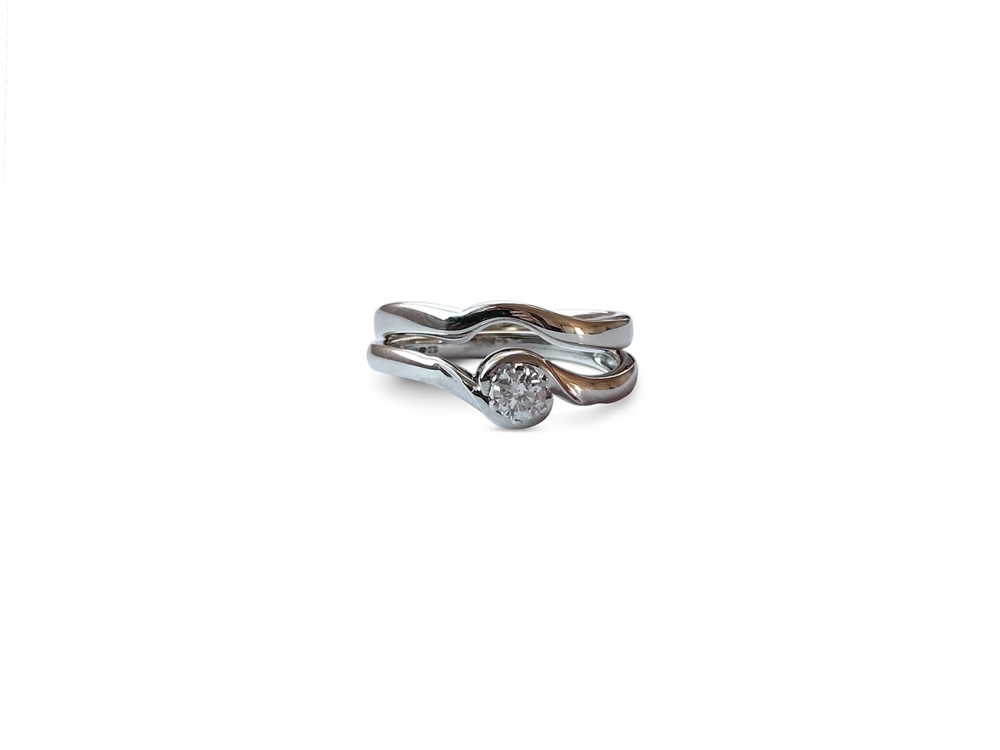 Stephanie will also specially shape your wedding ring to sit alongside your engagement ring to ensure that both can be worn together with utmost comfort and style. "One wedding ring was a simple plain 9ct white gold band so it didn't take any attention away from the engagement ring diamond, but the client knew it would be annoying to have a straight band that wouldn't sit well together. After creating the curve it really made the ring have its own personality but also joined the engagement ring so they look as one," says Stephanie of a particular commission.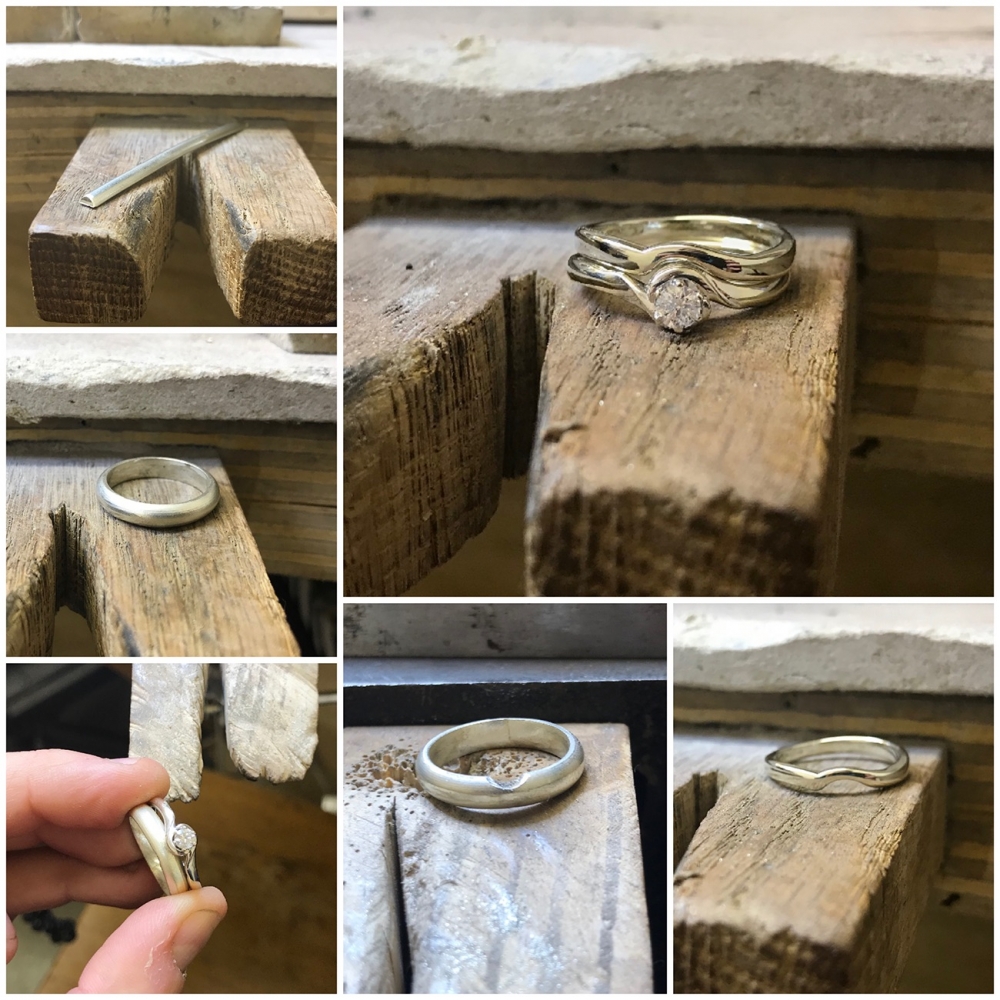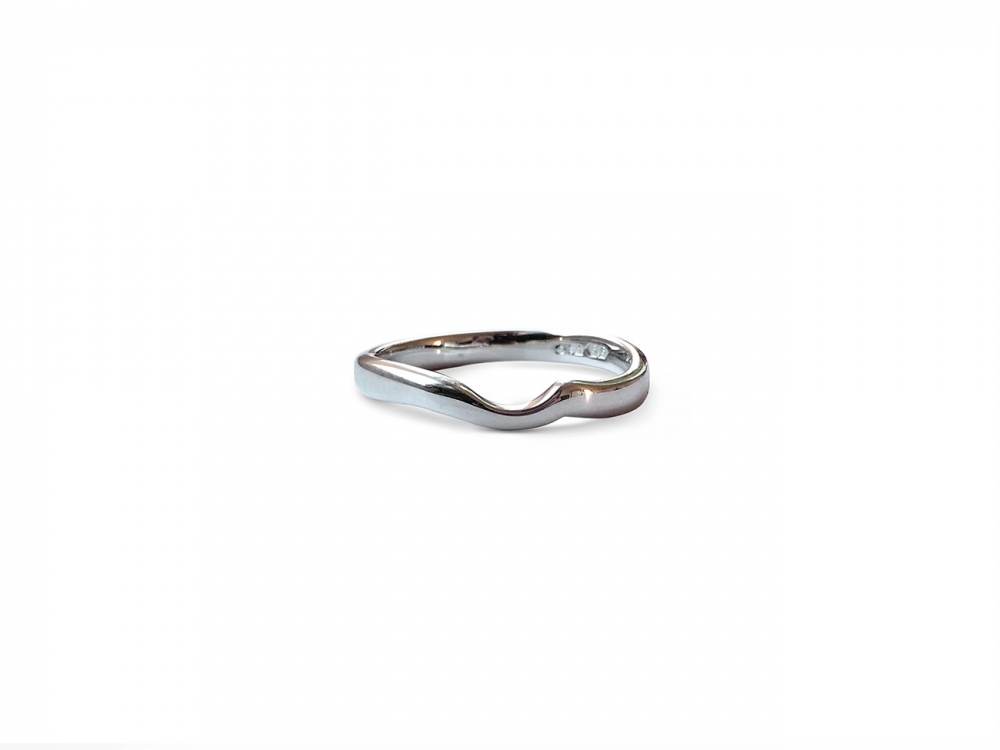 "Another client wanted a wedding ring to be made to match the engagement ring. She had small diamonds around the main diamond in her engagement ring, so we matched the size and the way they were set. She also had a millgrain texture all around the engagement ring diamonds, so we added that to the top of the band to make them flow into each other. This ring was hand engraved with the wedding date on the inside to make it even more personal," she reveals.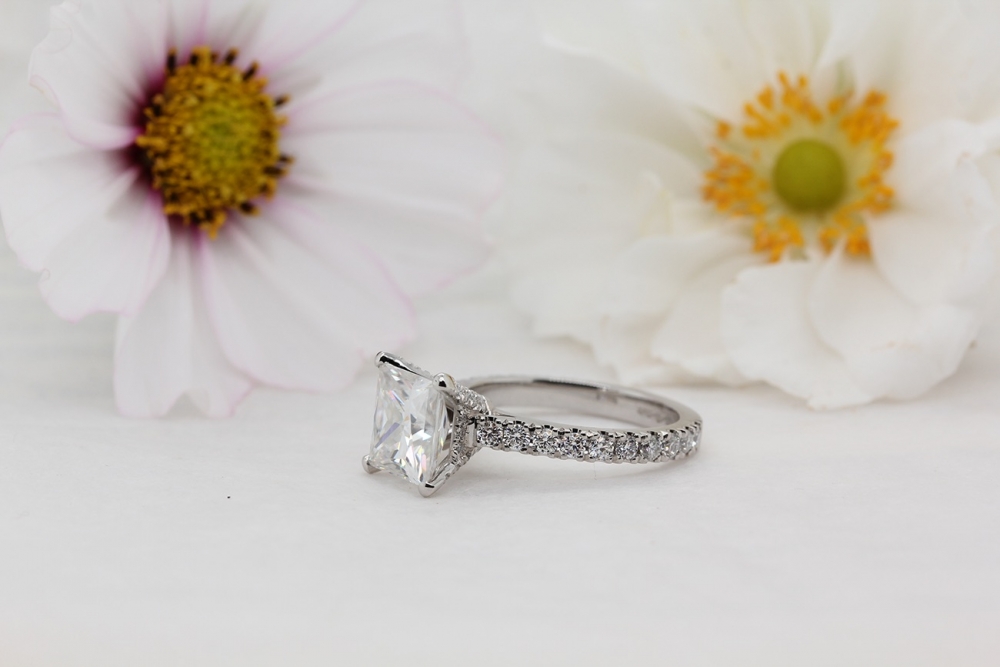 ETHICA DIAMONDS
Leading champions of gem technology, Ethica Diamonds' ethos of 'kind, not mined' blends uncompromised ethics with handmade design for jewellery as beautifully distinct as it is benevolent.
Each piece is individually made to order and hand finished in their Truro workshop, starting with a consultation in their diamond jewellery boutique showroom that houses an exquisite array of lab diamonds. Specialising in custom-made pieces, the mother-daughter duo invites couples for an 'intimate diamond jewellery design service journey' in which they work within your vision and budget to create something magnificent to match.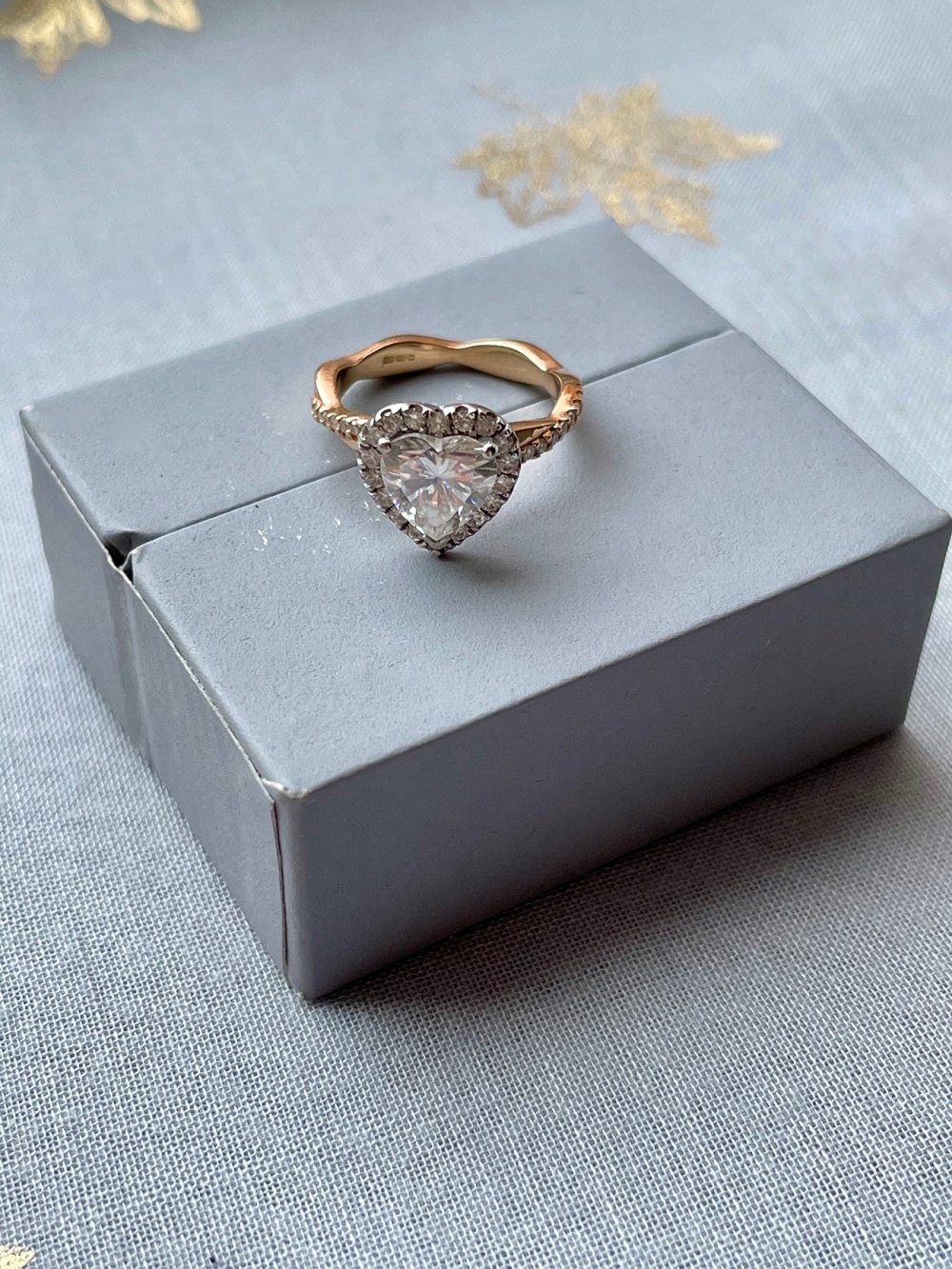 Using recycled gold and platinum as well as fair trade gold from socially responsible origins, the company prides itself on producing bespoke rings that are sustainable and stunning, as well as uniquely reflective of your relationship and individual sense of style.
"I approached Ethica Diamonds last year just before my wedding anniversary. We decided it was time to upgrade my cubic zirconia engagement ring to something nicer. I liked the idea of having a sparkly white stone, but I was uncomfortable with the hefty price tag that comes with it," reveals a recent client. "I also wanted the design to be somewhat similar to my original engagement ring (which was also heart-shaped with a rose-gold band) because of the sentimental memories. Due to my fussiness, I knew the ring had to be custom made."
"I provided a specific description of my dream ring and the staff were able to produce accurate illustrations as well as a wax model to ensure a perfect fit. I opted for a halo design for that extra sparkle as well as an infinity band to symbolise our 'to eternity and beyond' relationship. I absolutely adore my ring!"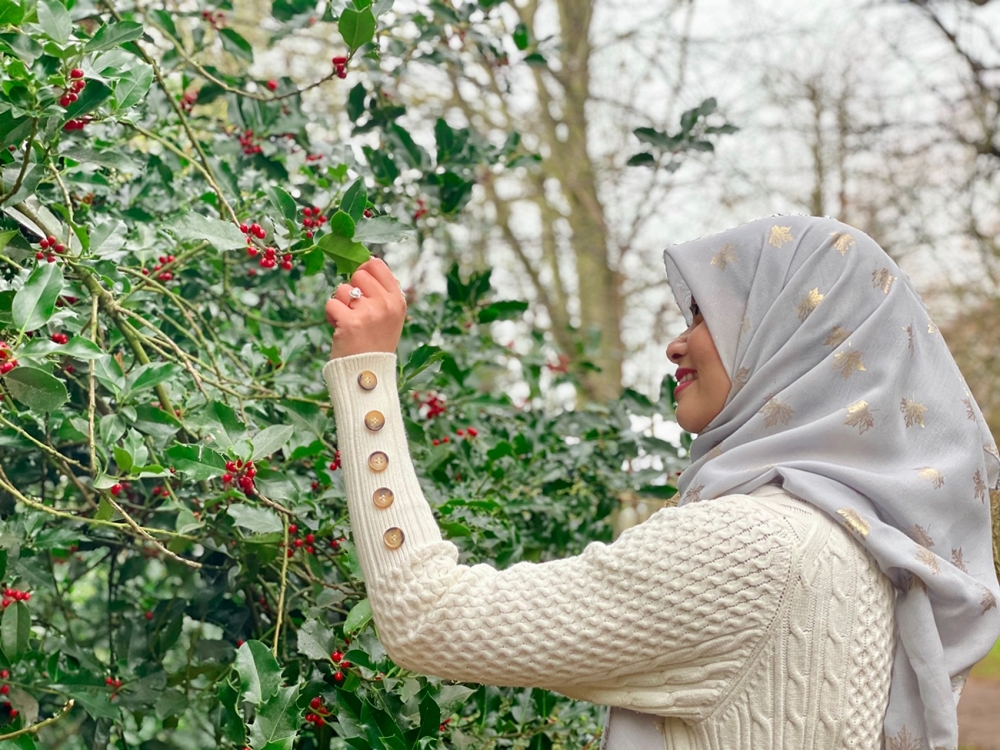 Having been disappointed by the engagement ring he'd bought from a well-known brand, another client decided to surprise his wife with a diamond ring for her 30th birthday. "I was attracted by the price, which is extremely good for the size and quality of the stone. They are virtually indistinguishable from other stones and I could also make a design bespoke to my wife's wishes," he says.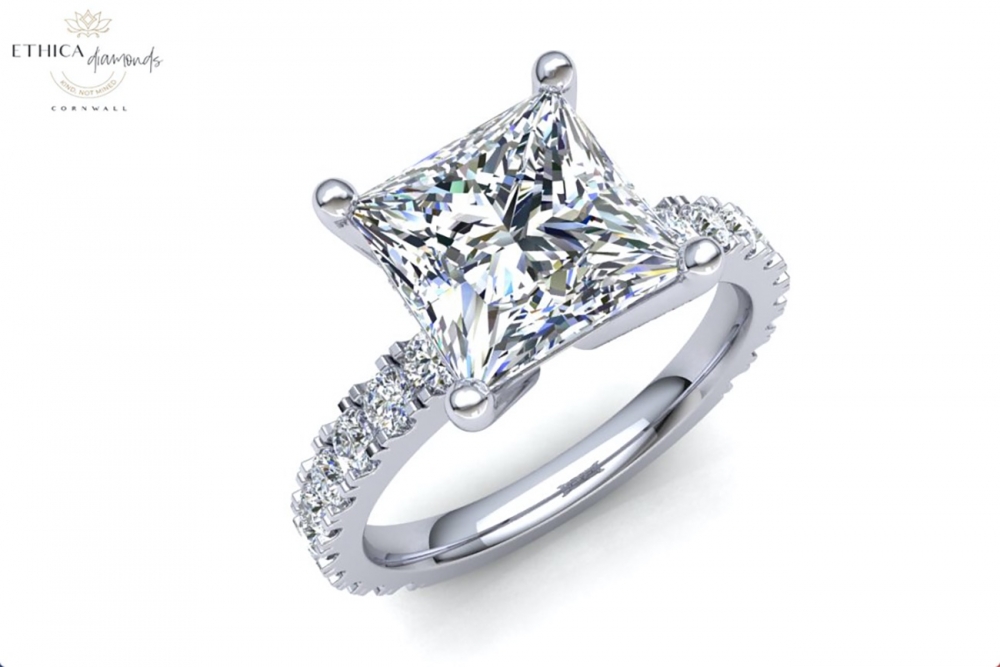 The Ethica team designed a bespoke ring with a two-carat princess cut diamond. "The design process included several major and minor changes," he says. "My wife couldn't be happier with the final product. She now has the ring that she really wanted from the start."
Erin Cox
A visit to Erin Cox's Exeter boutique will treat you to glistening displays of handmade jewels of the highest quality, which often present couples with an inspired starting point. Since each piece she creates is specifically designed around the gorgeous gems and metals she stocks, each one is entirely unique.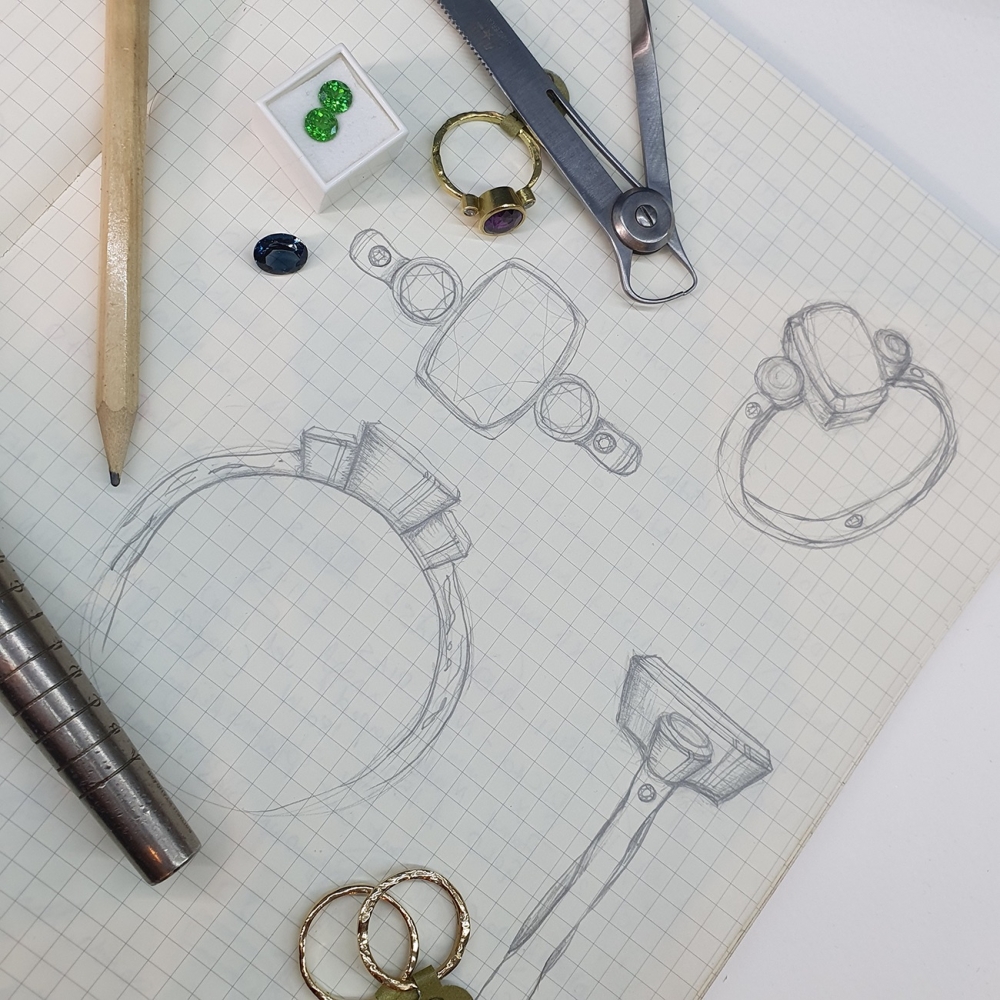 Hand-selecting her own materials, including gold, platinum and palladium, she then designs and crafts the pieces herself and sets her own stones. When it comes to diamonds, Erin's focus on excellence is reflected in her exclusive use of GVS1 stones as a minimum quality, however large or small. She also works closely with a fair-mined diamond company in America to offer ethical diamonds and is proudly registered with the Fairtrade Foundation so she can offer ethical Fairtrade gold jewellery.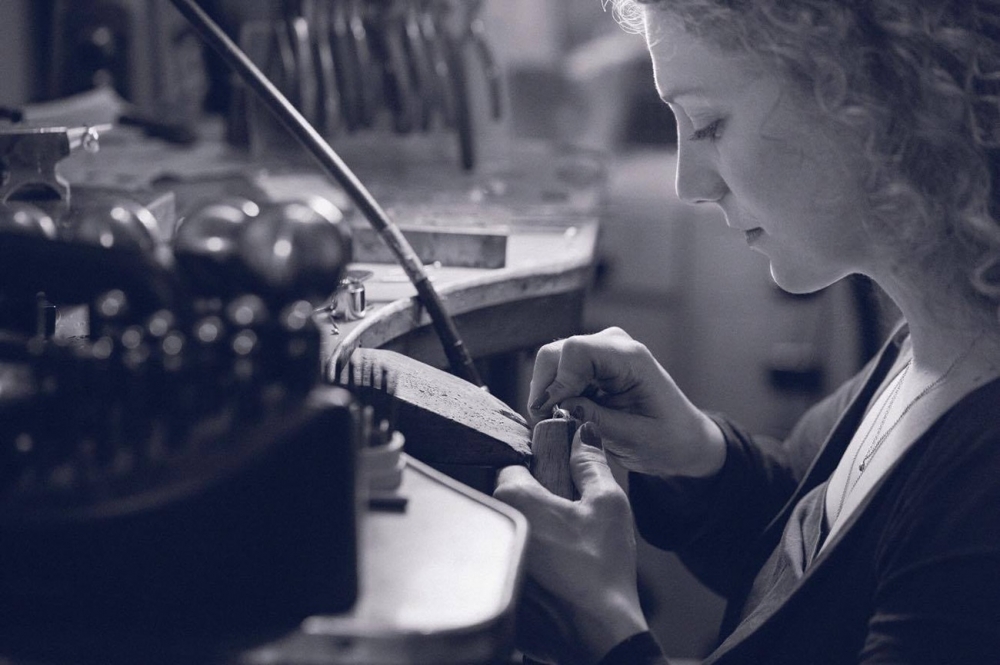 Since every item is handmade, each can be sized, adapted or used as inspiration for an entirely new piece, all in-house, and with Erin's personal touch. Alternatively, couples desiring an entirely bespoke piece – or with heirloom jewellery they'd like remodelled –can request a commission.
All commissions start with an appointment to discuss materials, how the ring will be worn, and budget. If you have your own materials Erin will inspect them and assess the suitability of the stones for reuse. "Some old antique stones may be fractured and cannot be used, or they may need re-polishing, which we can arrange," she says. Honing your choices of ring thickness, colour combinations of stones or metals, shape, setting, finish (matte, polished) and chain weight leads to initial sketches – often with different layouts – until a final design is agreed.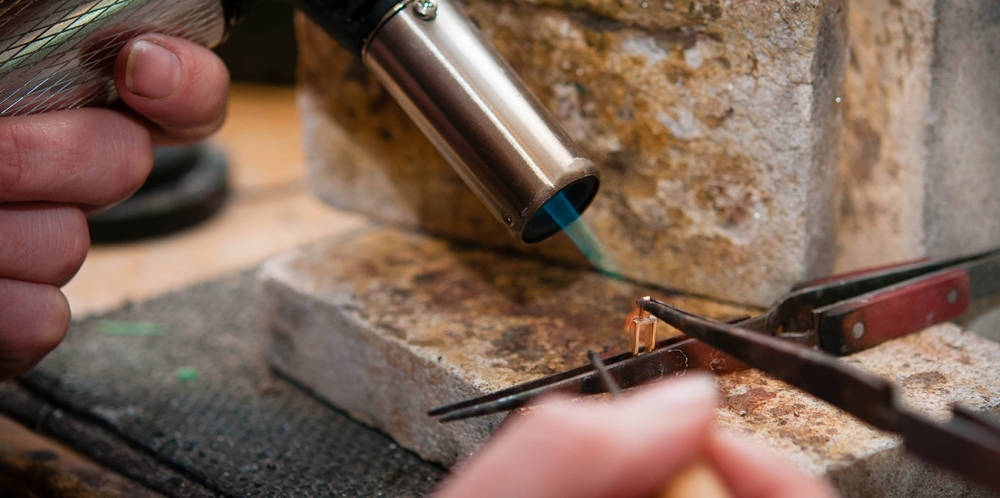 Erin recounts a standout commission whereby the client wanted a keepsake as a reminder her of yearly family holidays on the Devon coast, where the blue sapphire mirrored the ocean and the tsavorites represented the grass of the cliffs, while a concealed diamond planted inside the ring symbolised a secret treasure. "Over the past 15 years I have created a lot of bespoke pieces and they bring me such pleasure," she says.
Main image: Laura Buffery
words Hannah May

Wed

Directory

All you need from the finest wedding suppliers in Cornwall and Devon