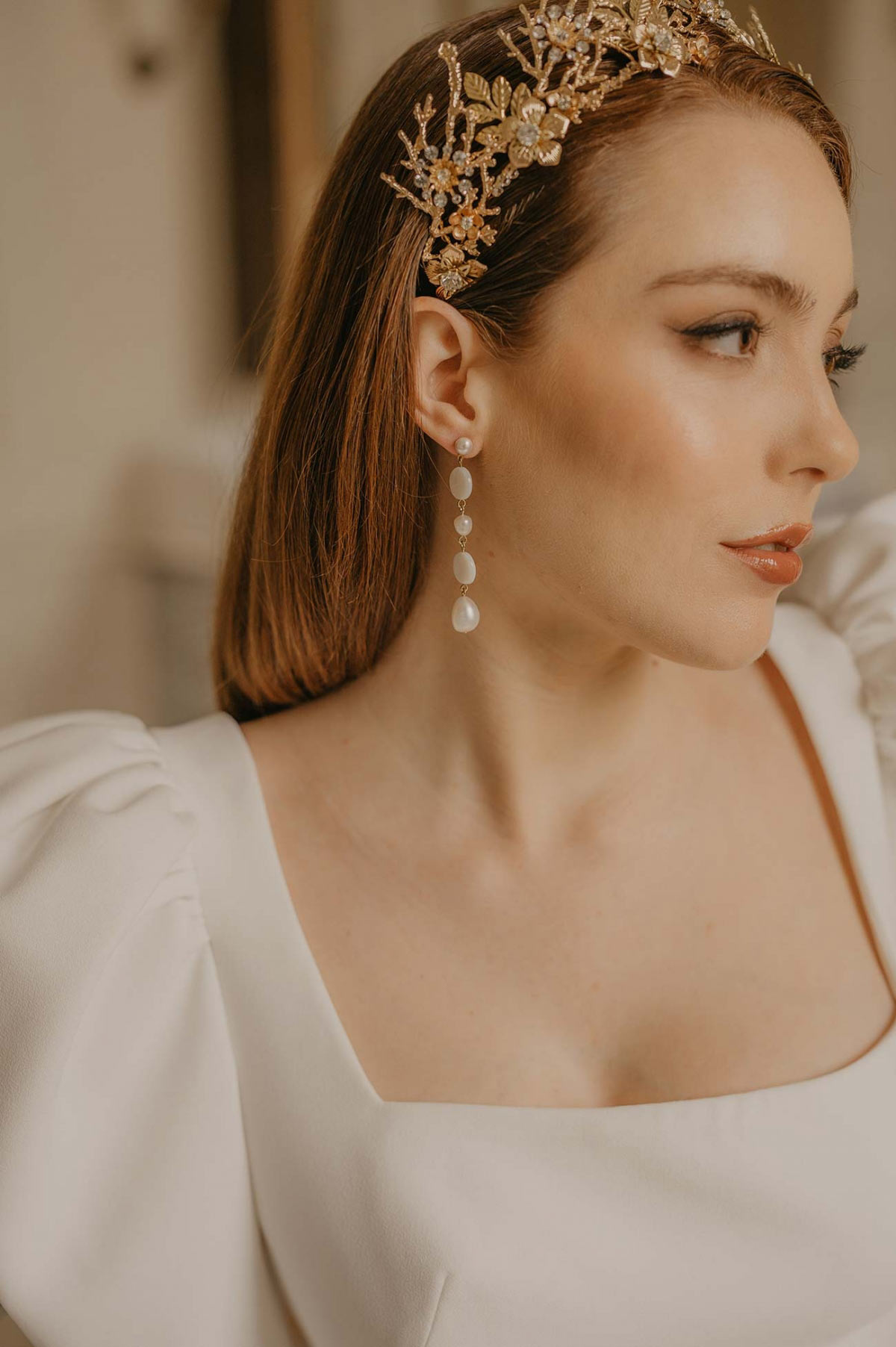 The Lucky Sixpence
Article Published: Friday 11th March, 2022 - 2:03pm
---
If you're a bride with a penchant for something unique, The Lucky Sixpence specialises in gloriously distinctive pieces designed for the 'fearless'. "My accessories are for those who are not afraid to make a statement, who want to break away from the 'traditional' bridal mould," explains designer-maker Janie Wolverson. "When I was married, I wanted accessories and jewellery that spoke to me, had a story and a soul. I wanted something that reflected the uniqueness of me and my style." If this sounds like you, then Janie's collection promises to breathe personality and style into your bridal look.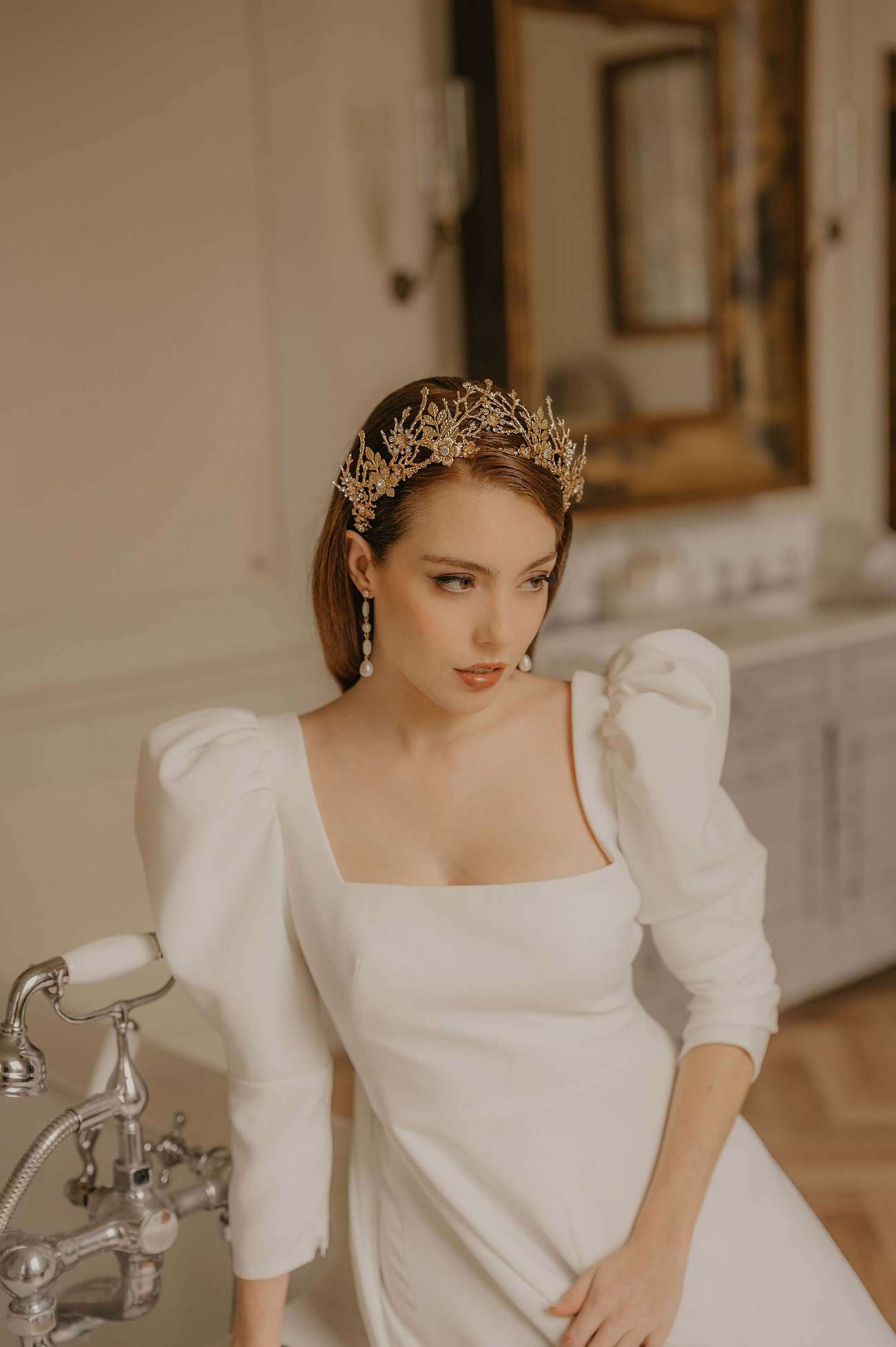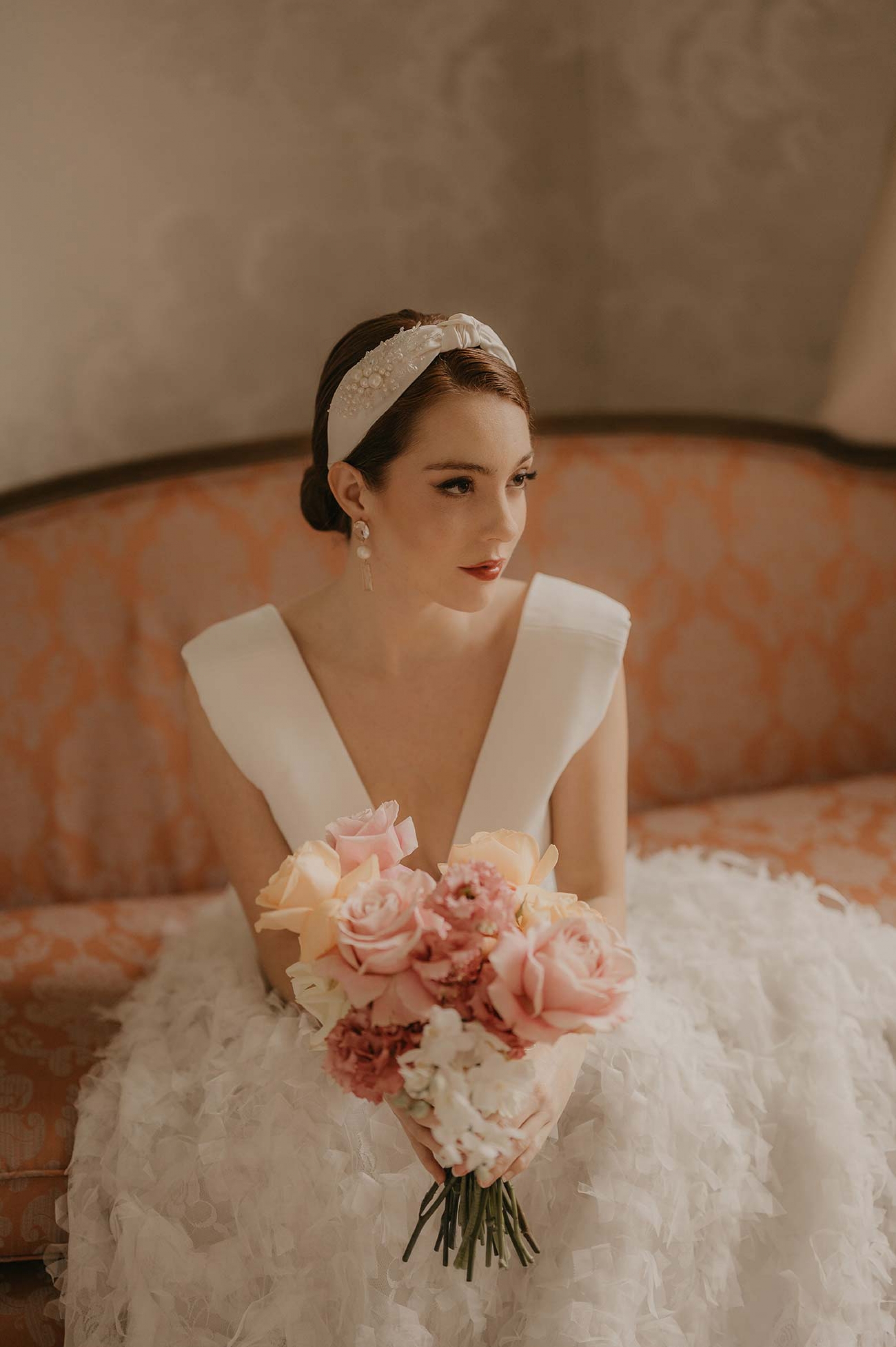 Lovingly handmade in her Devon studio, each limited edition piece is created from upcycled vintage and pre-loved materials sourced from small, independent and – whenever possible – local businesses, meaning that earth-friendly ethics are at the core of the production process. Janie also offers a custom-made service.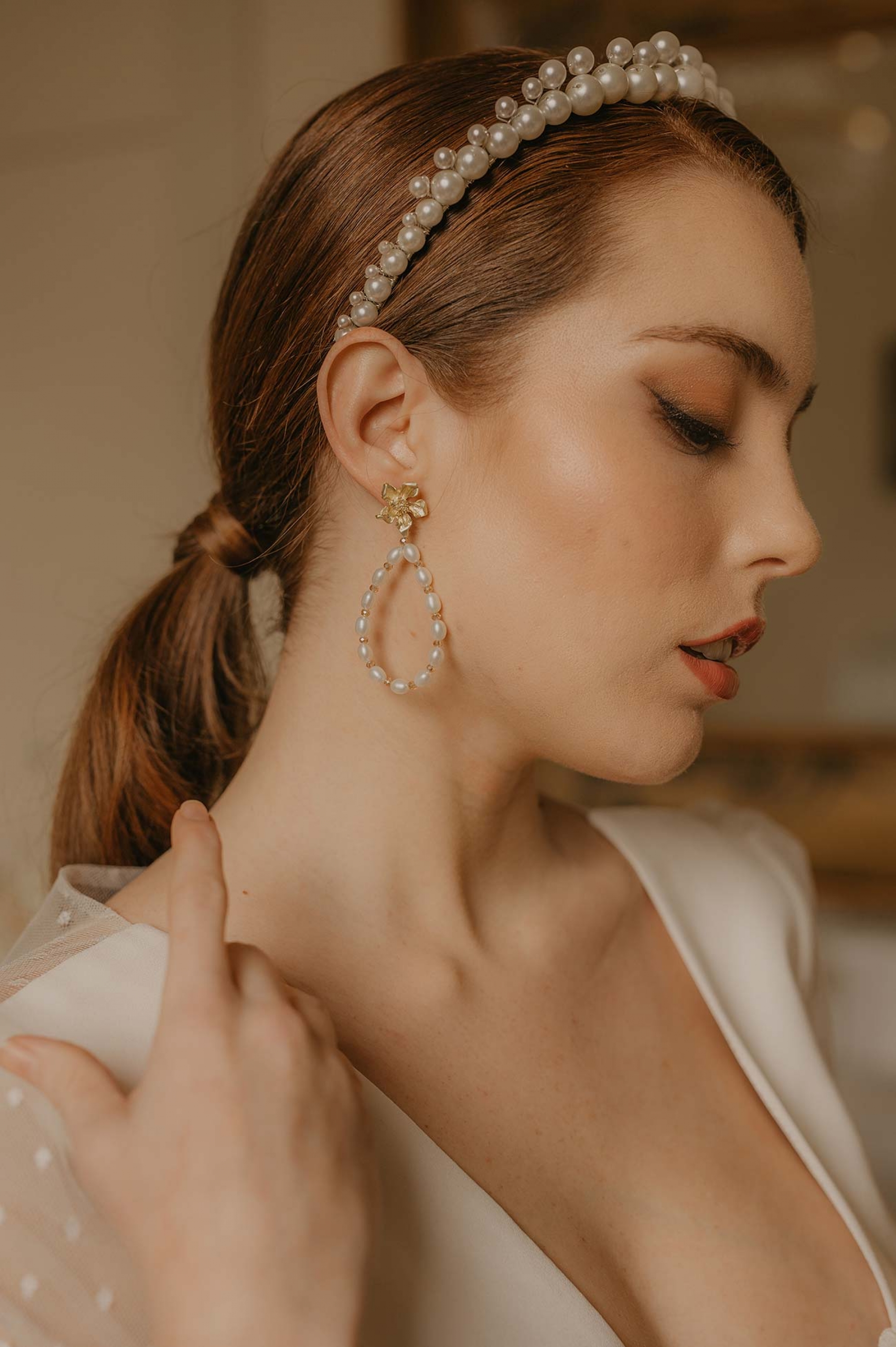 When it comes to her dazzling range, there's a heady assortment to pick from (or individually commission) including headbands, crowns and halos, pins, combs, head chains, vines, wraps and jewellery. Picture everything from a pearl crown and freshwater pearl hoop earrings to a vintage coral comb and ivory satin knotted headband. You might fall for her celestial-inspired stars and moon halo or gravitate toward the vintage teal and bronze peacock comb. Whatever your personal style preferences, The Lucky Sixpence will help you to fearlessly find them courtesy of the most beautiful bridal accessories.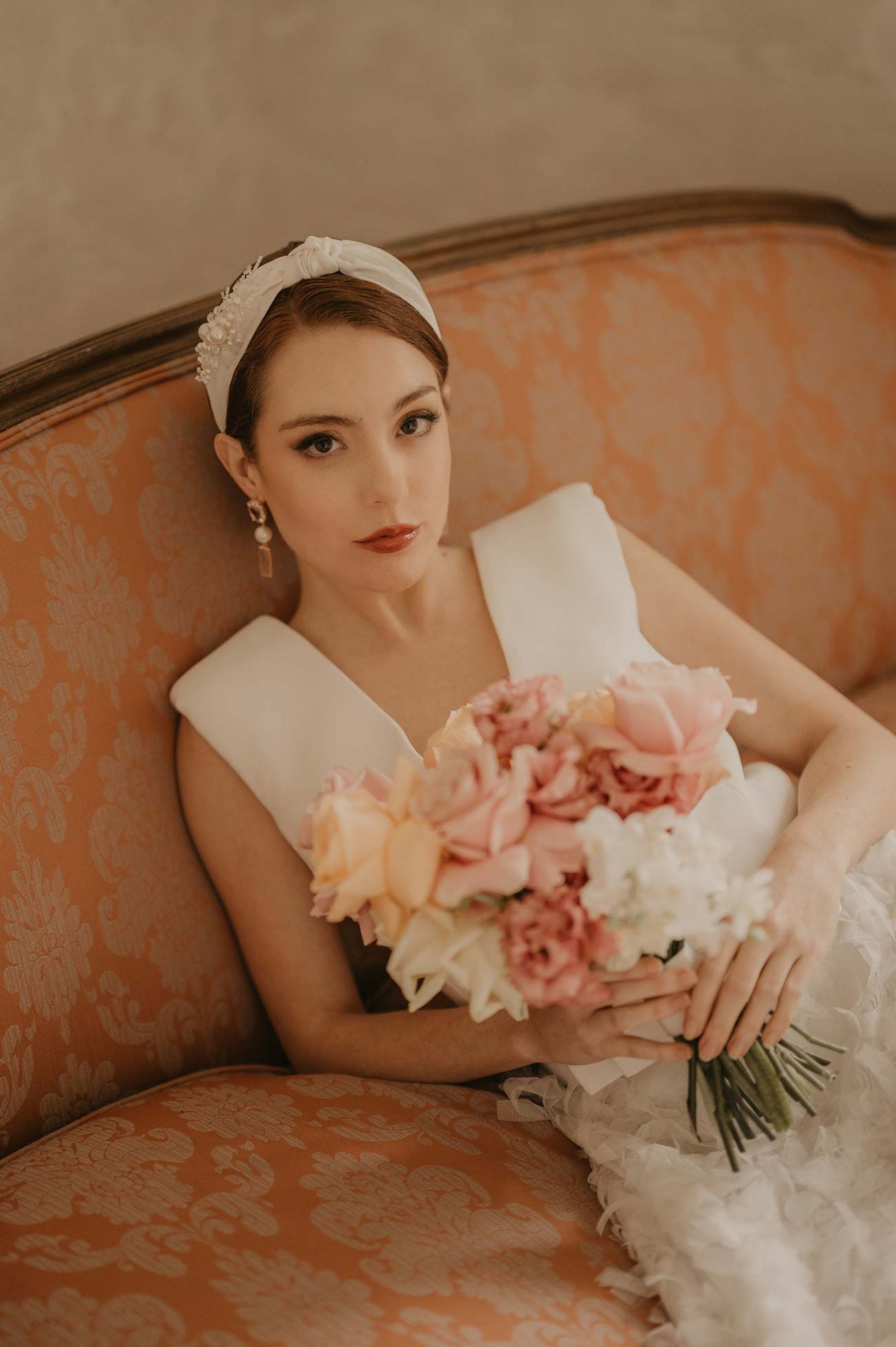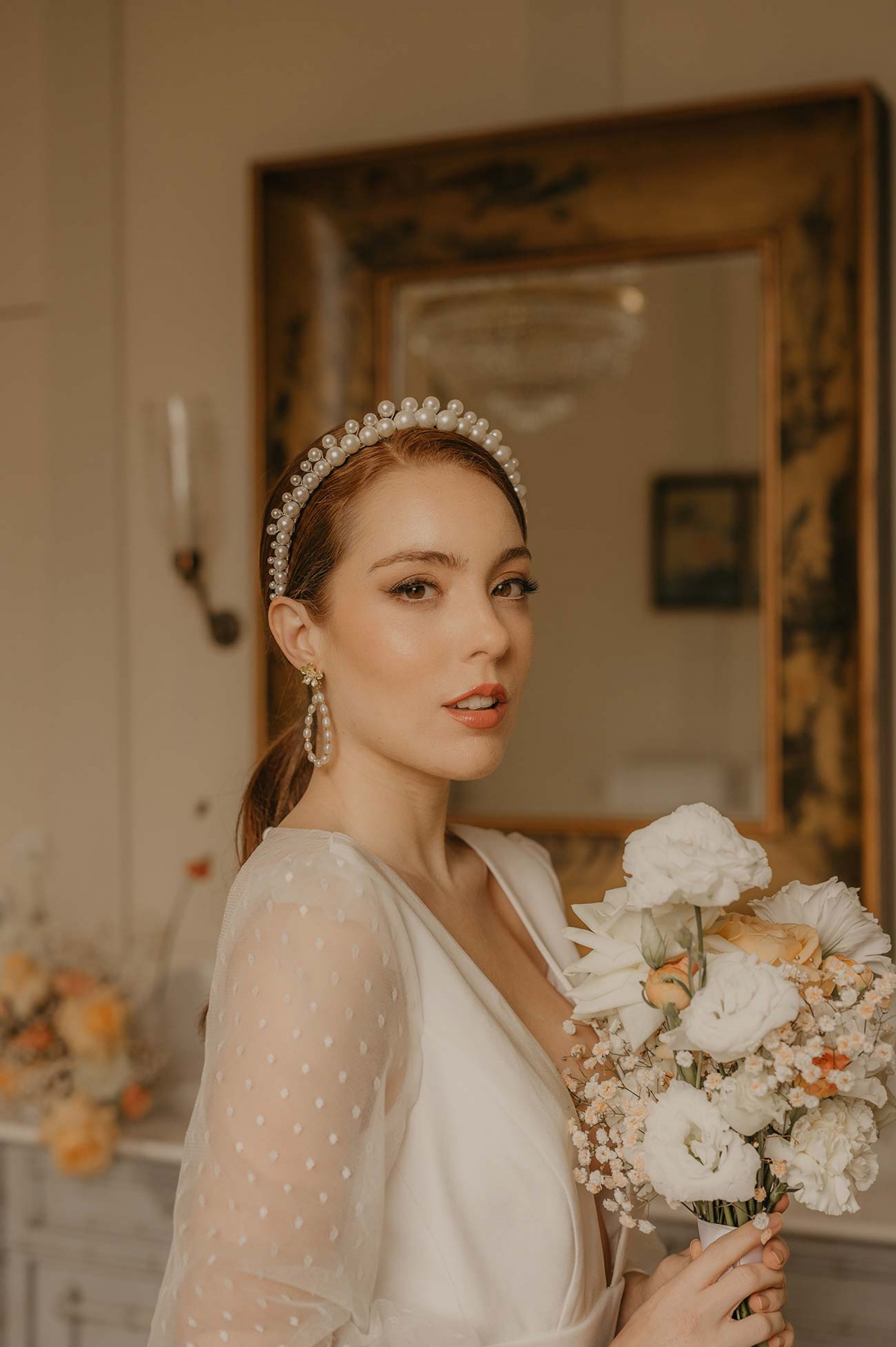 ---