---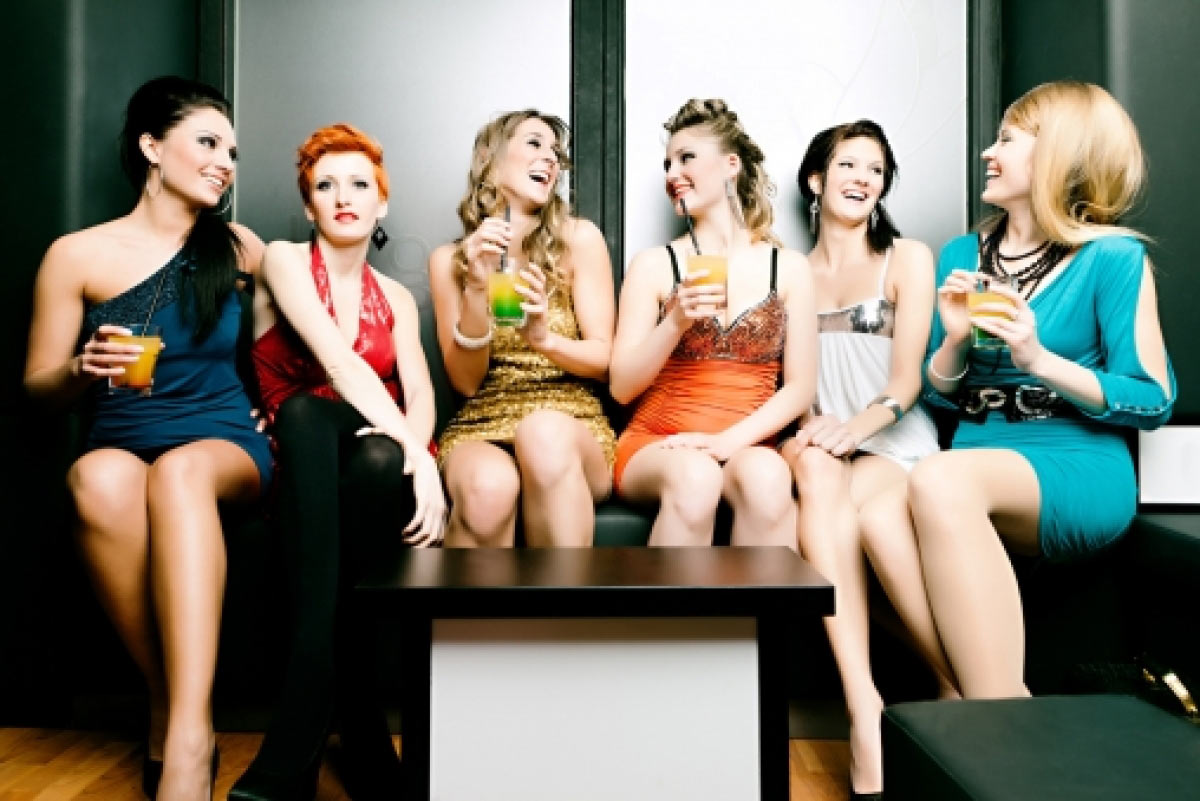 A History of Hen Parties
The history of hen parties
Today, the hen do is as central to getting married as the cake and the pretty dress.
But, as Hetti Dysch unravels the phenomenon, she asks is it time to reassess the very term 'hen do'?
Planning a hen? You'll need patience, lots of wine, a short burst of screaming therapy and a fantastic crew of girls to share your weekend with. As any successful hen herder will know, the endeavour is worthy of a national qualification, but totally worth it in the end!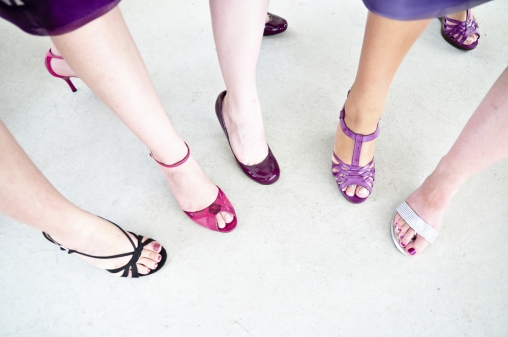 Let's face it: this isn't any old celebration. The hen do has become a treasured national pastime and one of the few rites of passage that we celebrate in the modern world. And it's no exaggeration to describe it as an emerging phenomenon of the 21st century. As the working nation toasts the arrival of the weekend, pink all-girl parades snake their paths through towns and cities across the land. Even in remote villages, holiday cottages are abuzz with females quaffing Prosecco and shrieking with laughter as they make their 'model man' from multi-coloured plasticine.
But what is the hen do really about, where does it come from and why is it even called a 'hen do'? Let's take a whirlwind tour of marriage and the ancient rite of passage that is a hen do from the very beginning...
Two million years ago when we were hunter-gatherers, we got together with our betrothed when we wanted to. Our checklist would have been a) do we fancy him? b) how competent is he at hunting and foraging? And c) will he bear me healthy offspring? And the men would have asked the same questions. Simple, the relationship between the sexes, whilst divided in terms of labour, was equal.
So when it came to actual marriage, it was no big deal. It was not a significant issue for the larger clan as a whole and so there was no big celebration. It makes sense then that the hen do didn't even get a look in. About 12,000 years ago, we see the very beginnings of agriculture and this alone has done more to change the cultural landscape for women than anything else in the history of the human species.
To cut a very long story short, the domestication of animals and plants went hand in hand with land ownership and subsequently the ownership of women. This was the birth of marriage as a celebration as women became a valuable commodity to be traded. We left our own family and the protection of our father and married into our husband's family, securing wealth and social status in the process.
In ancient Greece, there were three parts to the marriage. First there was the pre-marriage, or 'Proaulia'. This was a specific ritual for the bride and her female kin and the seed of the hen do. This was 1300 years before the Spartan era when the first reference has been found for a pre-marriage all male gathering - in other words, the stag do.
Next came the marriage, called the 'Gamos' and finally the 'Epaulia', a post-marriage celebration. The Proaulia would have traditionally taken place at the father's house. Amongst other customs a lock of the bride's hair would be cut and dedicated to goddesses such as Aphrodite and Artemis. This signified the departure from childhood into adulthood and called on the protection and blessings of the deities during this transition.
The wedding ceremony would have followed an all-female feast, and it too would have revolved around rituals marking the transition of the bride from her childhood to womanhood, and from her birth family into her husband's family. Women began to be valued as an asset, the wedding and pre-wedding ritual naturally became worthy of a huge family celebration.
The social ramifications of this are clearly enormous. Inequality between the sexes naturally arises if women and land are something to be owned and passed down through the male lineage. Even today, we're still shaking off this residue off. Yet should we therefore assume that historically women were not honoured or appreciated?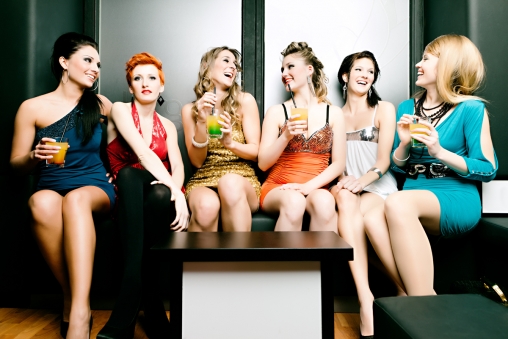 In some respects, quite the contrary...Imagine the beautiful rituals of bathing, oils, feasting and celebrating that the ancient Greek women enjoyed. And of course they would have laughed and no doubt talked about the wedding night and the, you know what...because, amongst many other things, that is what we do as women...we talk, we giggle, we share stories.
And then it's not that far fetched to realise that as we leave the ancients behind and arrive closer to home, we find a new expression for an all-female gathering. And guess what it is? A hen party! And guess what era this comes from? The nineteenth century! And there's an even earlier reference from the 1620s when the word 'hen' was used as slang for 'a woman'.
The image of busy, clucking hens, feather fluffing, broody and preening is all too easy to conjure and in 1897, a publication called, 'The Deseret News' offered this observation of a 'hen party' as a 'time honored idea that tea and chitchats, gossip smart hats, constitute the necessary adjuncts to these particular gatherings'. So there we have it: an ancient basis for what has developed as a modern rite of passage. Put the two together, add a bit of glitz and a dash of pink and hey presto, we have the modern hen do...
Yet the hen do, like marriage, has undergone nothing less than a revolution. In England, hen dos did not really become popular until the 1990s. Many of our parents didn't have one and centuries have been bridged since the hen do's ancient Greek beginnings. In the 1970s women were paraded around their work place whilst colleagues celebrated the marriage to-be. The rejoicing was focused on the woman's relinquishment of work and her entry into domesticity and motherhood. Yet men now marry men and women now marry women and this was unthinkable even ten years ago. Like a phoenix rising from the ashes, something new and bright, sacred and exciting has emerged within the institution of marriage and the hen do.
Gone are the days when we marry so that families may align their wealth and social status. We remain career driven and open to raising a family, choosing whom we marry. We enter our married life economically independent and equal to our husband, or in some cases wife. So the big question is, if we were to ditch 'the hen do' and choose another name for what has really become a new celebration, what would it be? The men have bagged 'Stag do' which compared to a 'Hen do' sounds regal and stately....surely we can come up with something more exciting than a hen?
We'd like an opinion poll of British women. We offer you the invitation to air your view, in its entirety, no holes barred! If we have a critical mass of alternative suggestions for the name 'hen do', we'll go again to the poll and vote for the best.
Please pass the word on - tweet and facebook about this, tell your neighbour, your aunt, your niece and your boss because this is about more than the word 'hen'. This is about us knowing that as women we're powerful, interested and motivated enough to consider something different. Hen pecked? Nope don't think so...
Fill in the survey below!
Join The Hen Revolution on
Facebook
and
Twitter
and share your views or email henrevolution@live.com.
Create your free online surveys with
SurveyMonkey
, the world's leading questionnaire tool.
Copyright Wed magazine 2013
Wed

Directory

All you need from the finest wedding suppliers in Cornwall and Devon