---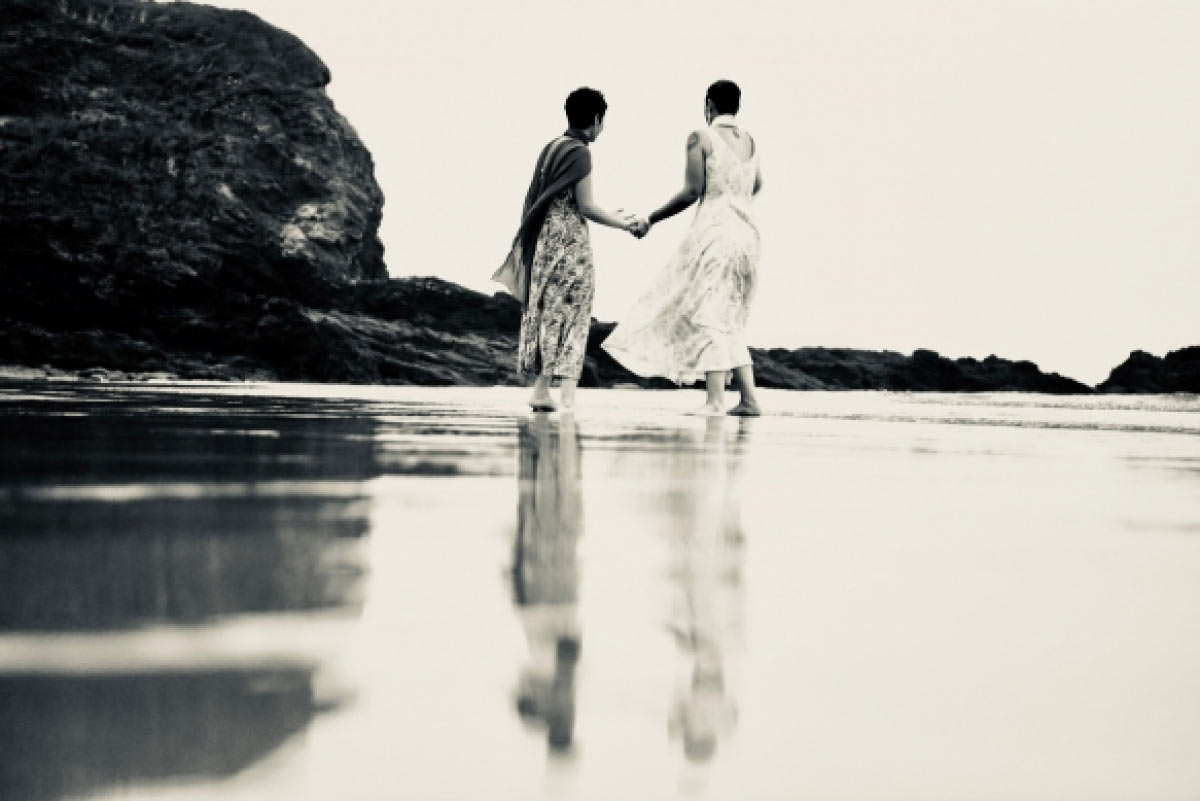 Elopement Weddings Cornwall Devon
Love at Lower Barns
Laura and Becca's relaxed day filled with vegan food at Lower Barns
Large-scale weddings - from festival weekenders to luxe country house extravaganzas - are big news in wedding world right now. But, at the other end of the scale, the intimate do is having a quiet moment of its own.

While poring over Pinterest, ticking off tasks on the to-do list and making paper pom-poms into the night are part of the whole wonderful wedding experience for many couples, there's a rising movement amongst others to simplify the process and steal away to exchange vows in privacy. Here, Laura and Becca share the story of their small - yet oh-so special - wedding...
"We chose to elope for a long list of reasons, including the financial costs of bigger weddings and some issues with disapproving family members. But essentially we found that whenever we were trying to entertain the idea of a bigger wedding, we were making decisions that weren't for us. The wedding was no longer about our commitment to one another but became about pleasing other people. We're quite unique in some senses because we didn't want traditional dresses, we wanted to be barefoot and in nature, and we wanted it to have an Eastern vibe. All of those things simply didn't fit with pleasing other people. We wanted to ensure that the day was about us and our love for one another as opposed to spending the day entertaining other people.
On the day, we took our time getting ready together. We had a lovely vegan full English breakfast, drank coffee and laughed! Our dresses were handmade in India - a special place for us and our time there really made the foundation of our relationship what it is today. We wanted to reflect the simplicity and the beauty of India in our clothing.
The actual ceremony was really quick, but it was beautiful. Sliding the ring on each other's fingers and holding it there for a moment while we acknowledged that this officially means we are team was a real standout moment. It was a wonderful moment to acknowledge that 'this is my person'. It was drizzling lightly and as our bare feet touched the cold concrete while we walked towards the Wed Shed, we felt completely present in where we were and what this meant to us.
We spent the rest of the afternoon being photographed at the venue, a local village and the beach. We had so much fun running around the beach barefoot, then we sat by the fire and drank champagne, listening to old vinyl records, while we waited for our wonderful roasted butternut squash. After dinner, we decided to ditch the champagne and have some cake - a beautiful vegan jam sponge cake - and get the kettle on!
We had bought each other meaningful gifts that we exchanged by the roaring fireplace sipping on herbal tea. Before we retired, we spent half an hour looking up at the sky in the hot tub. It was perfect. It couldn't have been more suited to us - it was exactly what we wanted.
An elopement is perfect if you really want to focus on yourselves. Our rule was: 'If it adds stress to the wedding, we don't do it!' There is often a lot of pressure for it to be the perfect day, and it is important to remain strong in knowing what you want and ensuring the day reflects you as a couple - this is so much easier when it's just the two of you.
Lower Barns was the most perfect environment and the owners, Janie and Mike, really made it for us. If you're considering an elopement, ensure is that the people and the environment are really right for you. Once you've sorted out that part, the rest will organically fall into place. We wouldn't have changed a thing. Not even the weather!"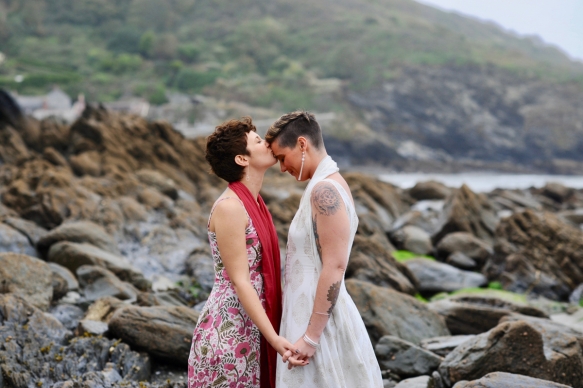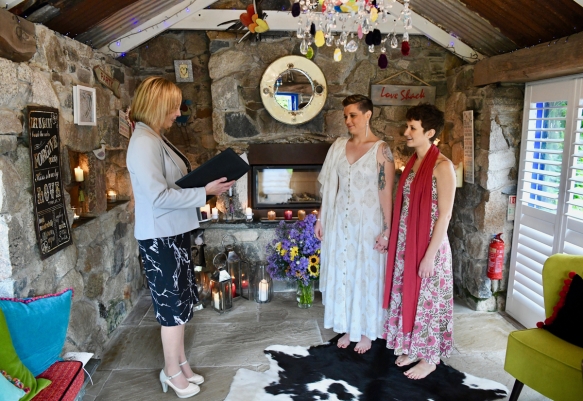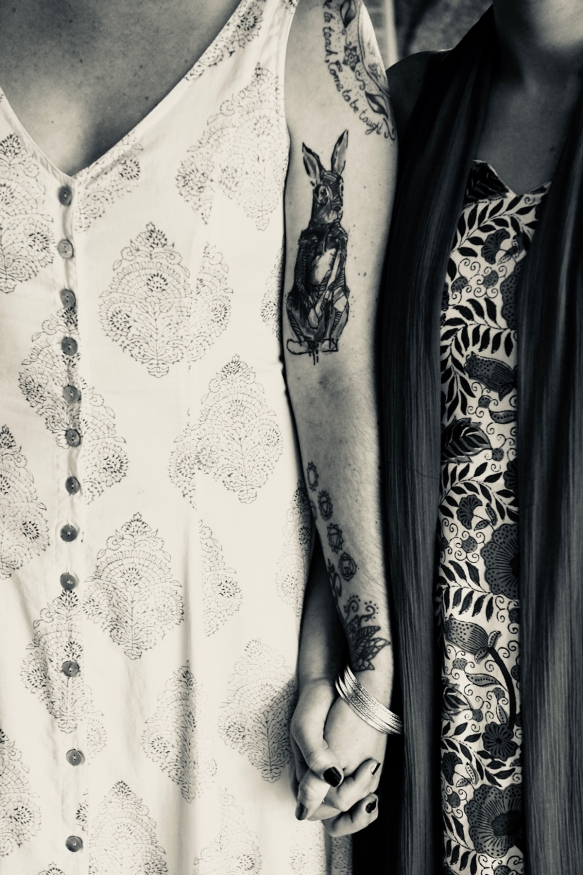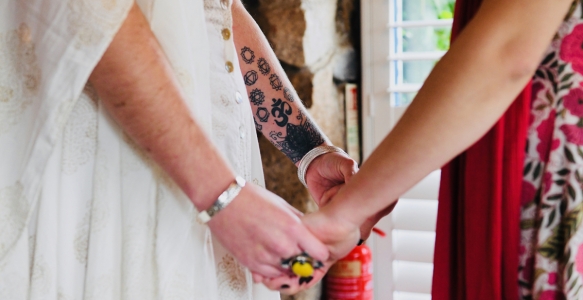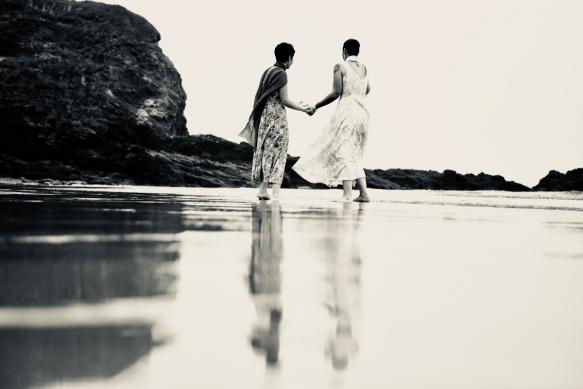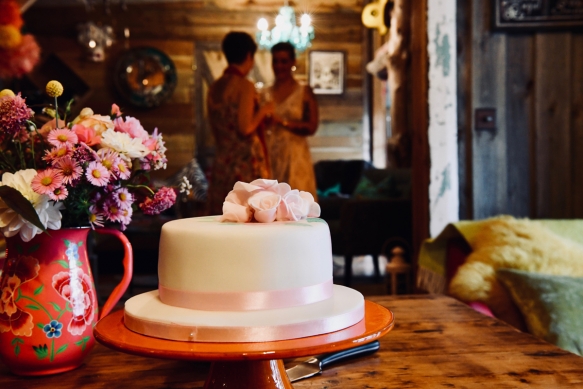 Photography Mike Cooksley at Lower Barns

Venue Lower Barns
lowerbarnswedding.co.uk
Catering Angels in the Kitchen
angelsinthekitchen.co.uk
Copyright Wed magazine 2020
Wed

Directory

All you need from the finest wedding suppliers in Cornwall and Devon