---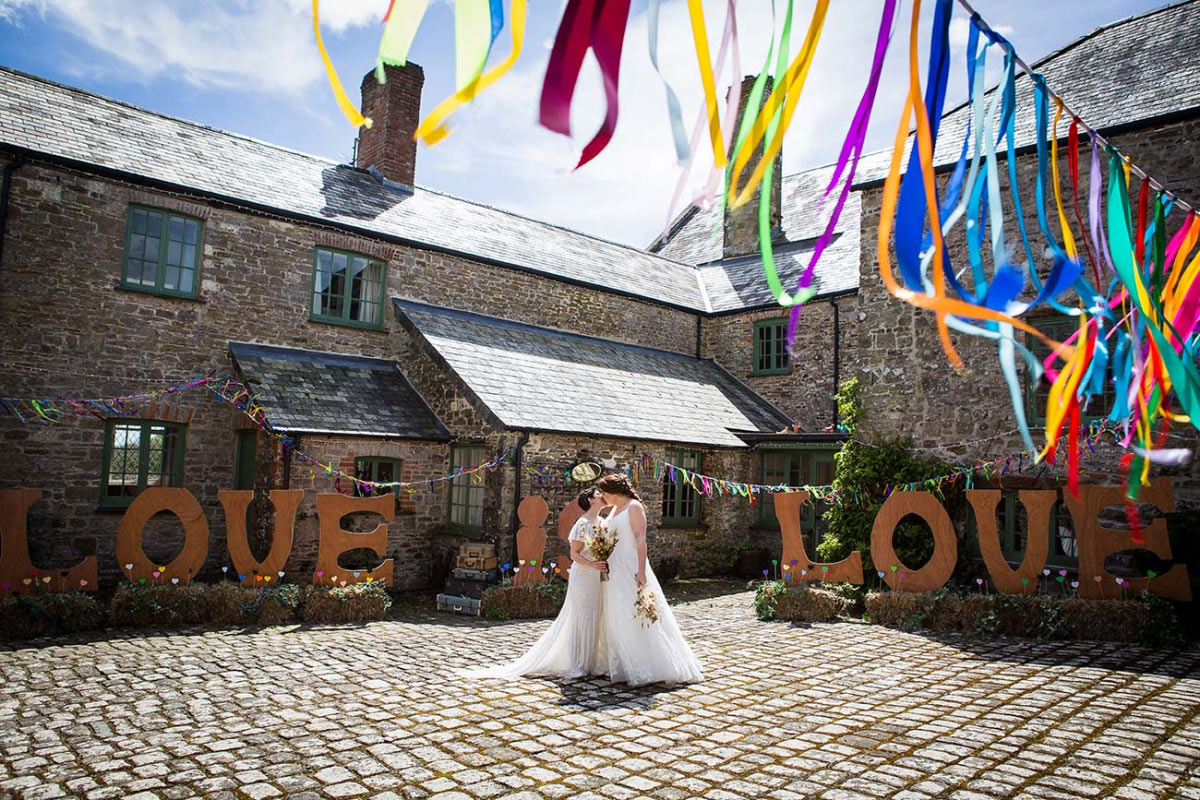 Wedding at Ash Barton Estate, Devon
At First Glance
Sarah and Kat's wedding was intimate, relaxed and bursting with colour and personality
It was an instant connection for Sarah and Kat when their paths first crossed during a night out in Soho. "We talked for hours about our travels around the world, laughed a lot and went through quite a lot of gin!" laughs Sarah. "Two years later at the top of Mount Batur in Bali at sunrise, Kat asked me to marry her and of course I said yes. What she didn't know is that I had also bought a ring for her and planned a surprise proposal for when we got back, with all our friends and family in Brighton!"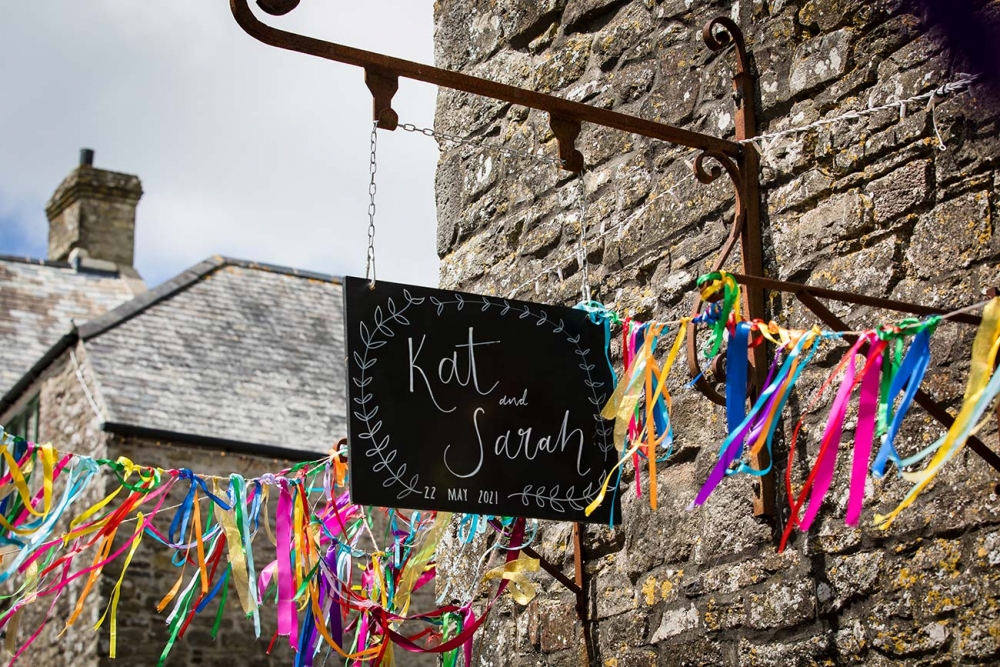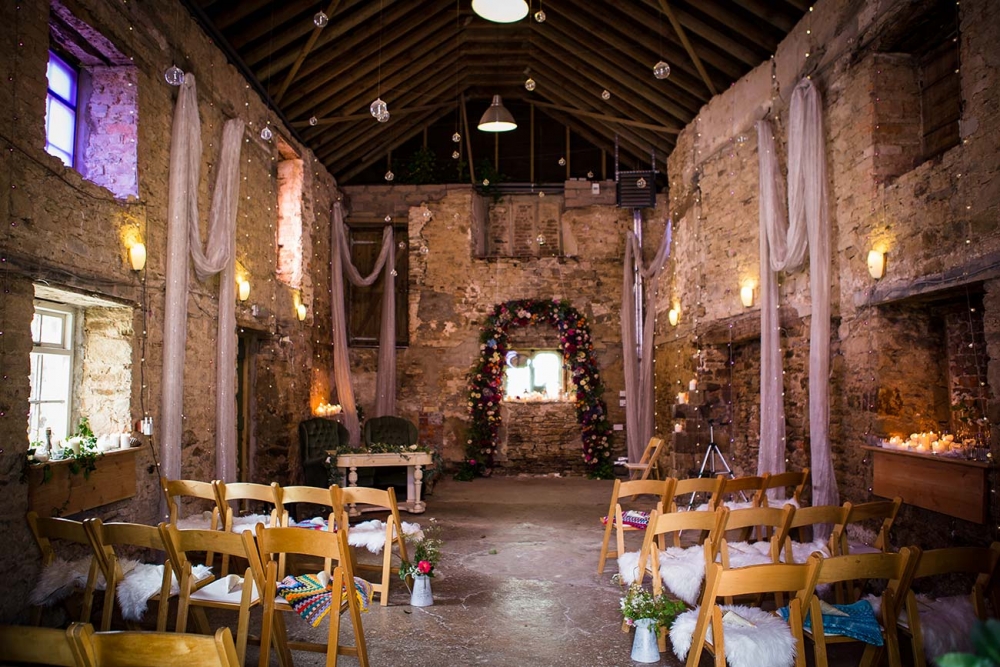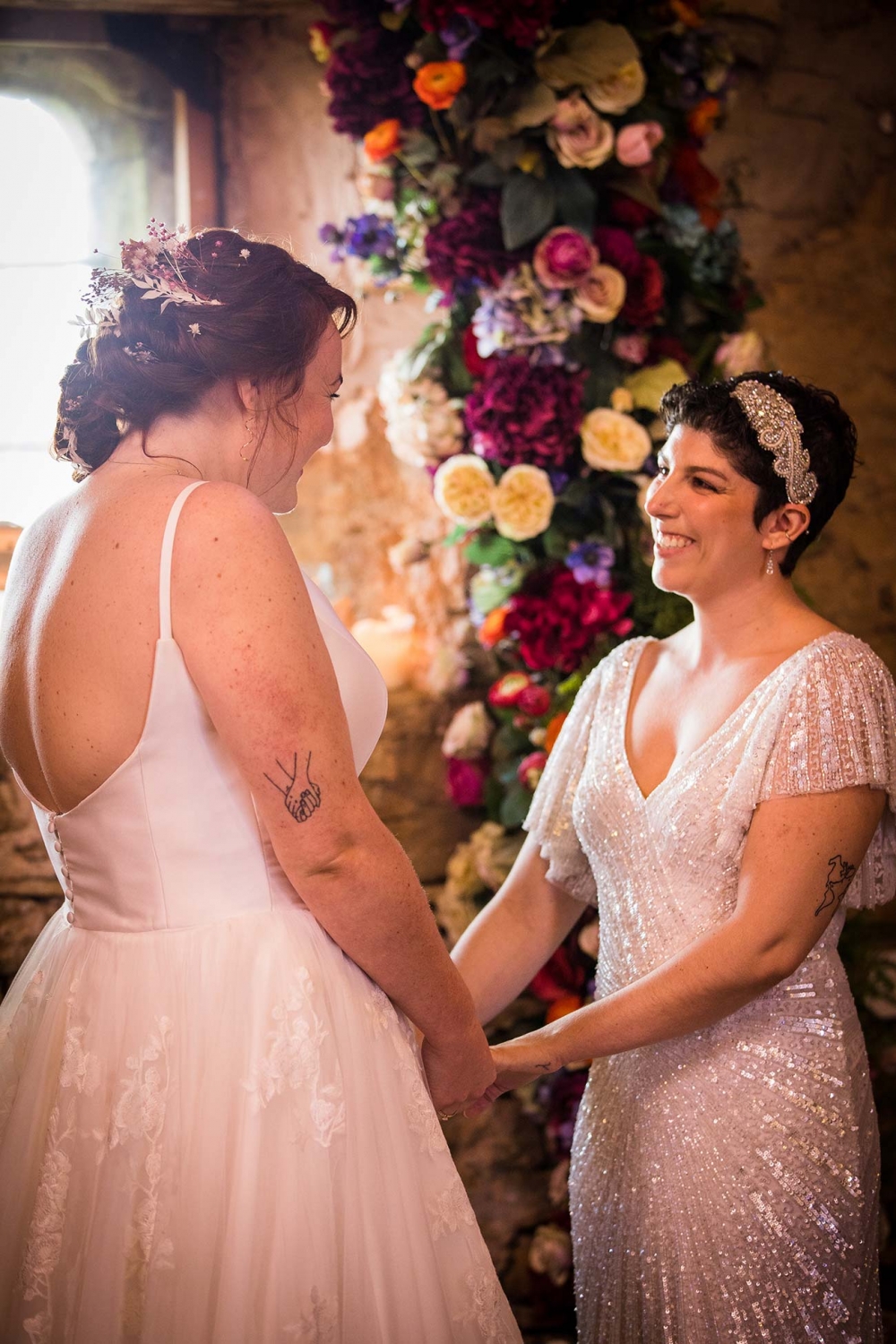 Ash Barton Estate was the venue of choice for their "camp and colourful" celebrations, which featured a lovingly collaborative effort from family and friends. Kat's hair stylist dad worked his professional magic, while the couple's friend Jack created their dried bouquets.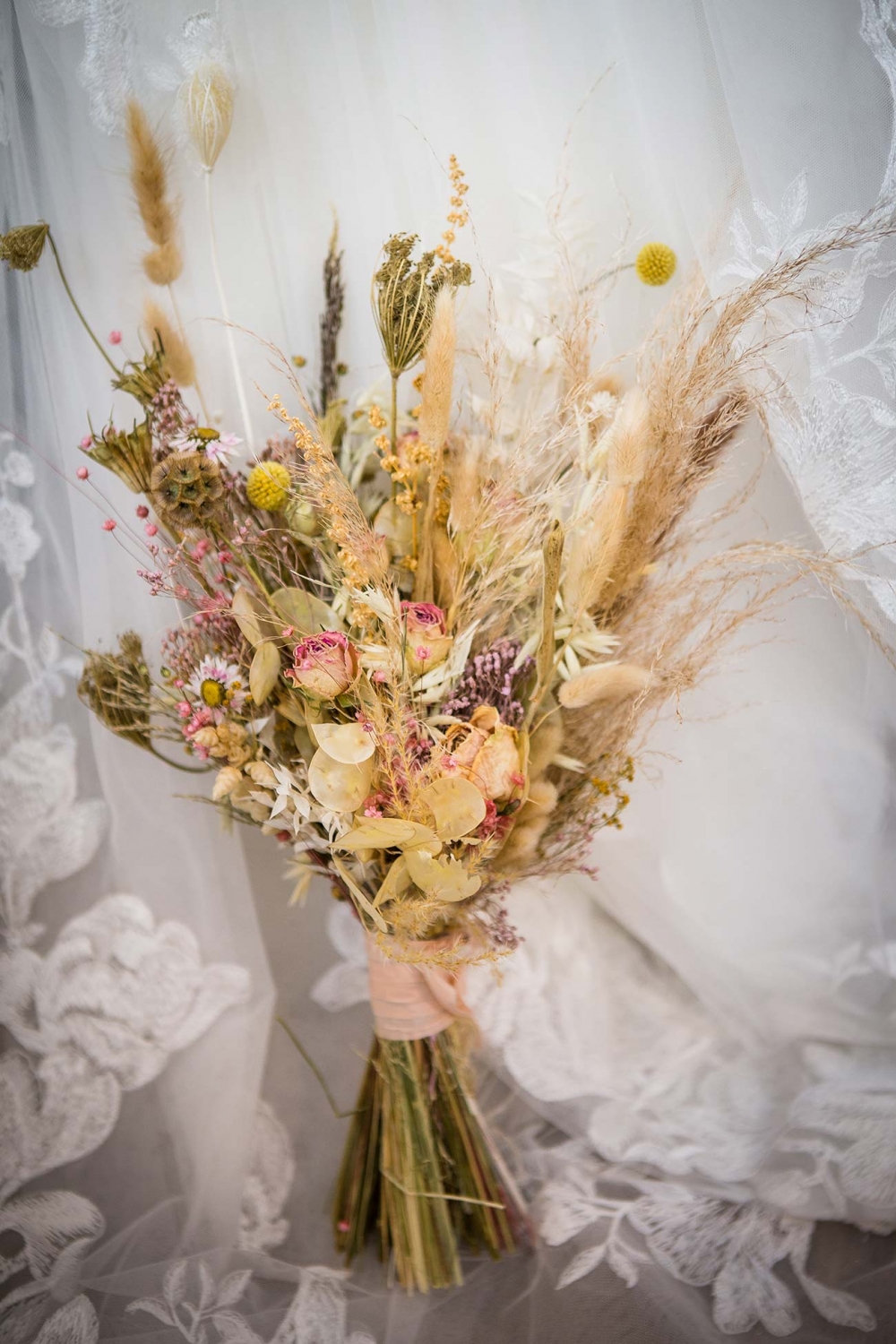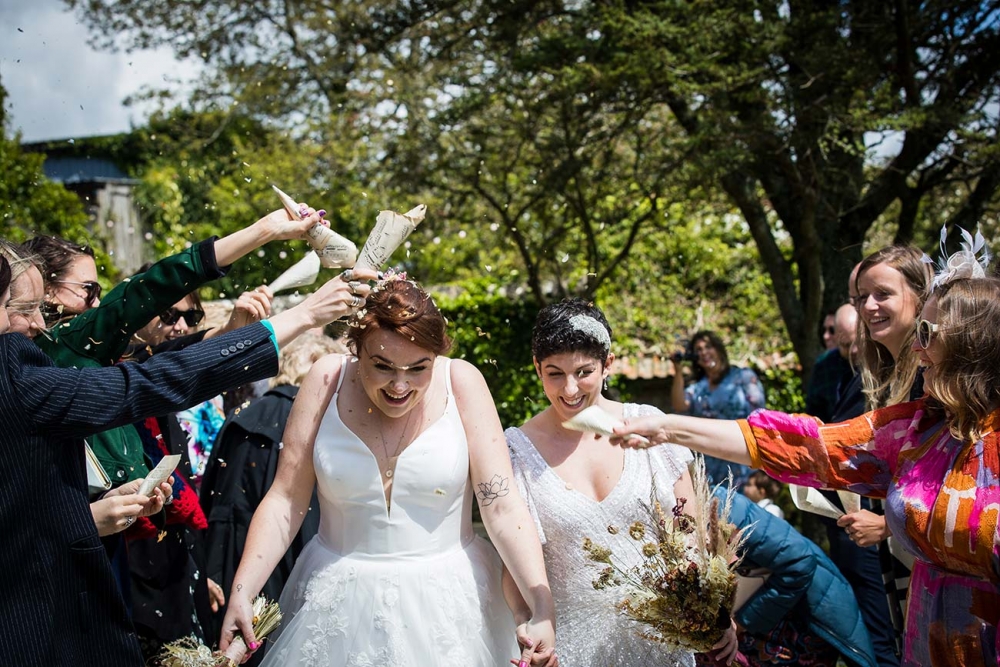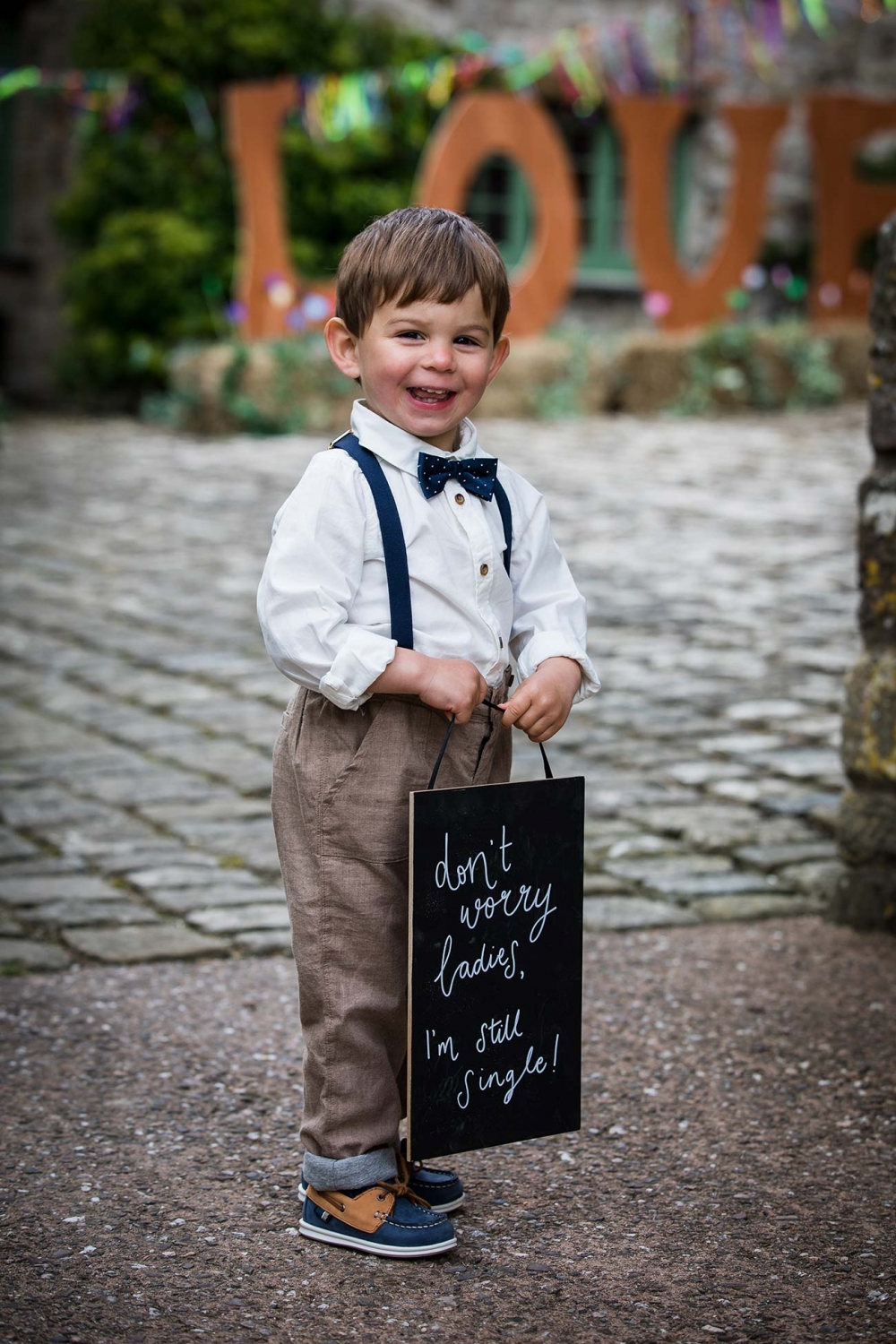 Sarah and Kat broke with tradition with the help of their photographer Laura to have a 'first look' at each other in their dresses before travelling to Ash Barton together. "We wanted to have a quiet moment with each other before actually tying the knot," reflects Kat.
"Another favourite moment for me was when my dad and brother surprised me by wearing rainbow ties," Sarah reveals. "I didn't know, but they had asked Kat the day before the wedding if she thought I'd like it."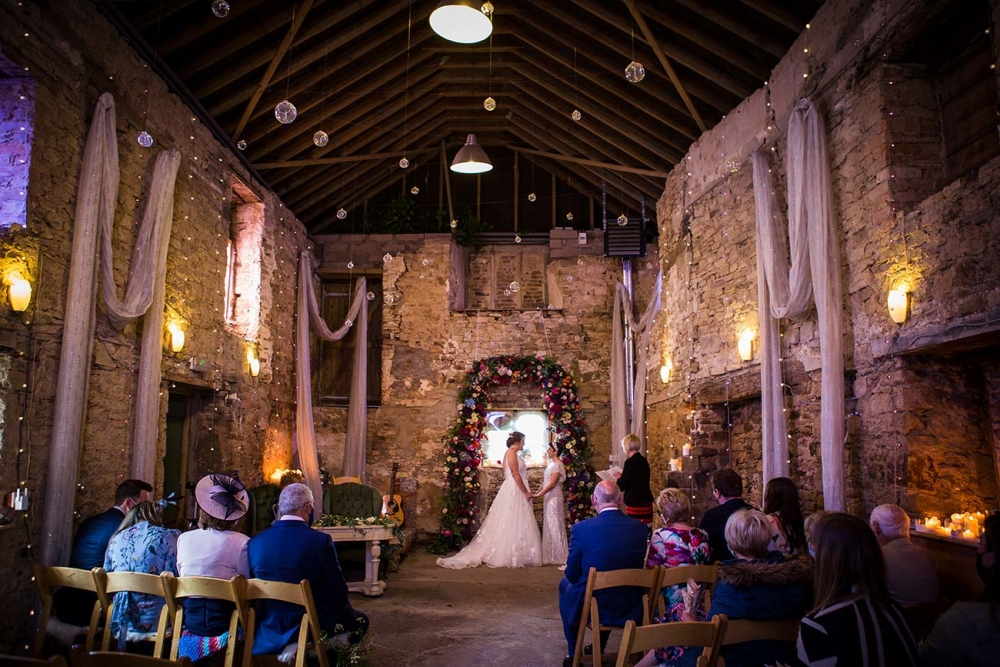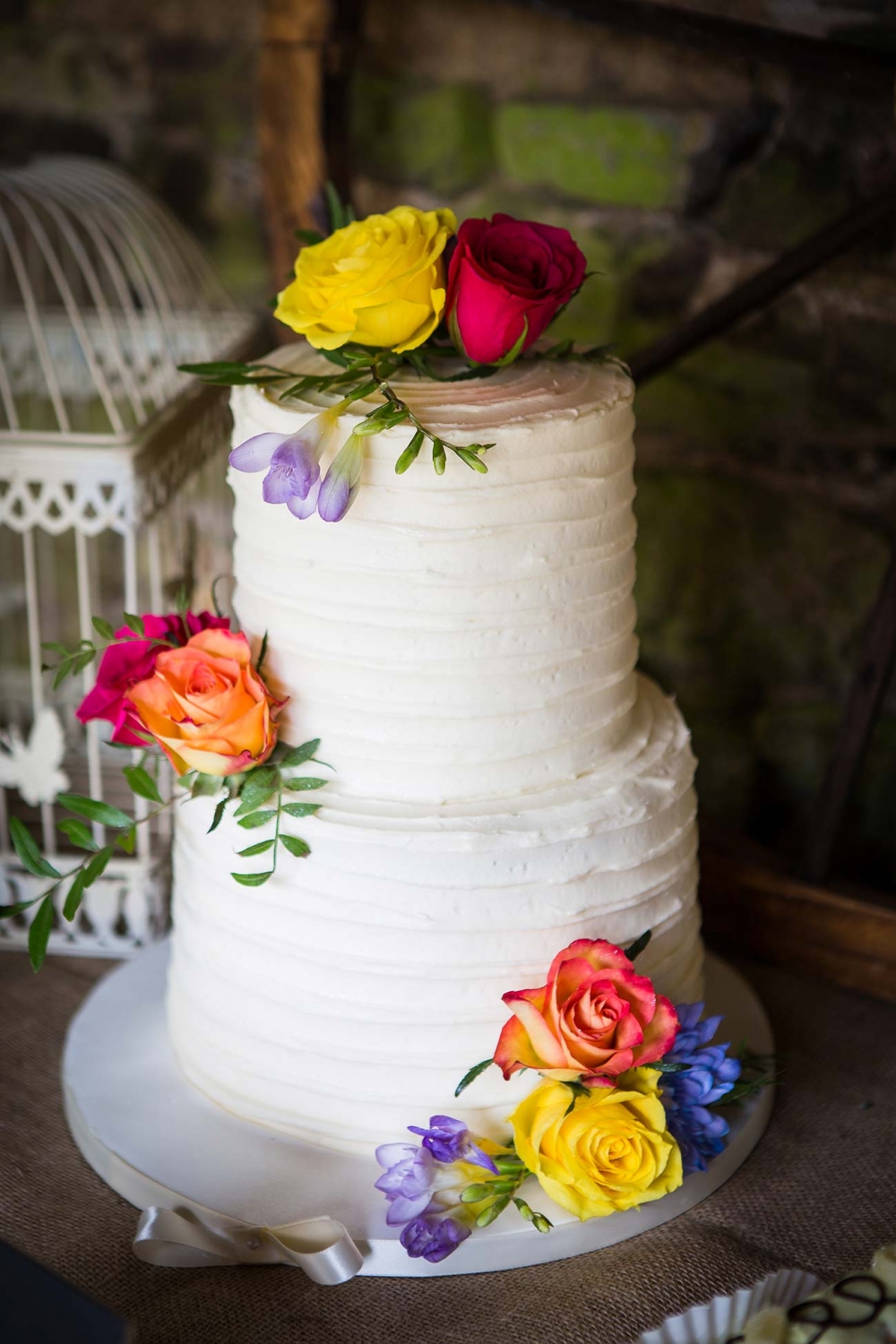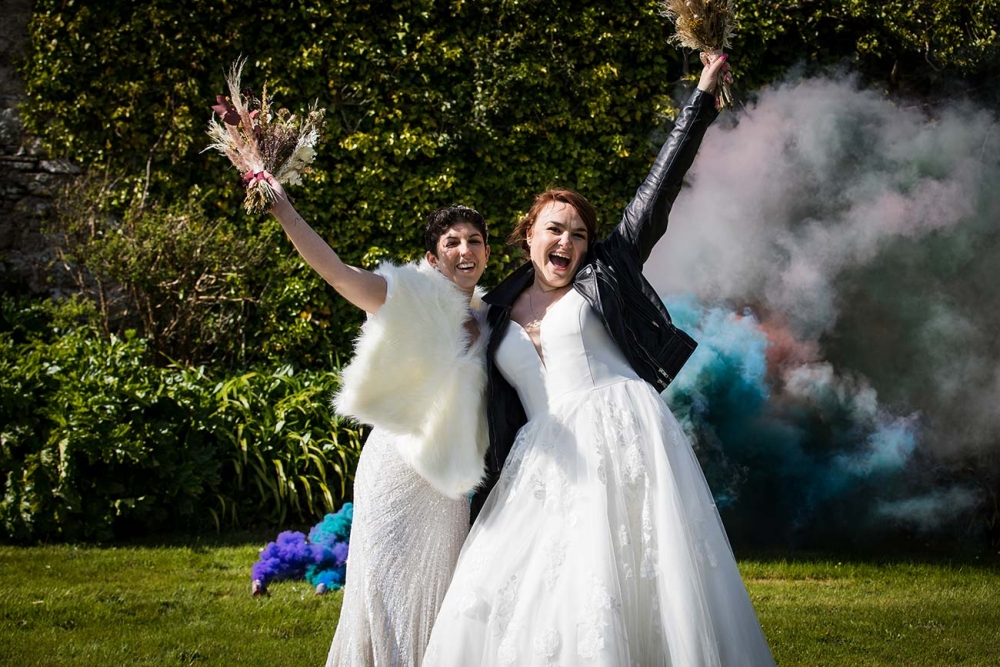 The marriage service took place in the old chapel, from which one particularly fond memory lingers. "Caleb, our amazing pageboy, giving us our wedding rings during the ceremony was incredibly special for us. He had been practising for weeks beforehand to make sure he gave us the right ones!" says Kat. "He did so well for a two-year-old!"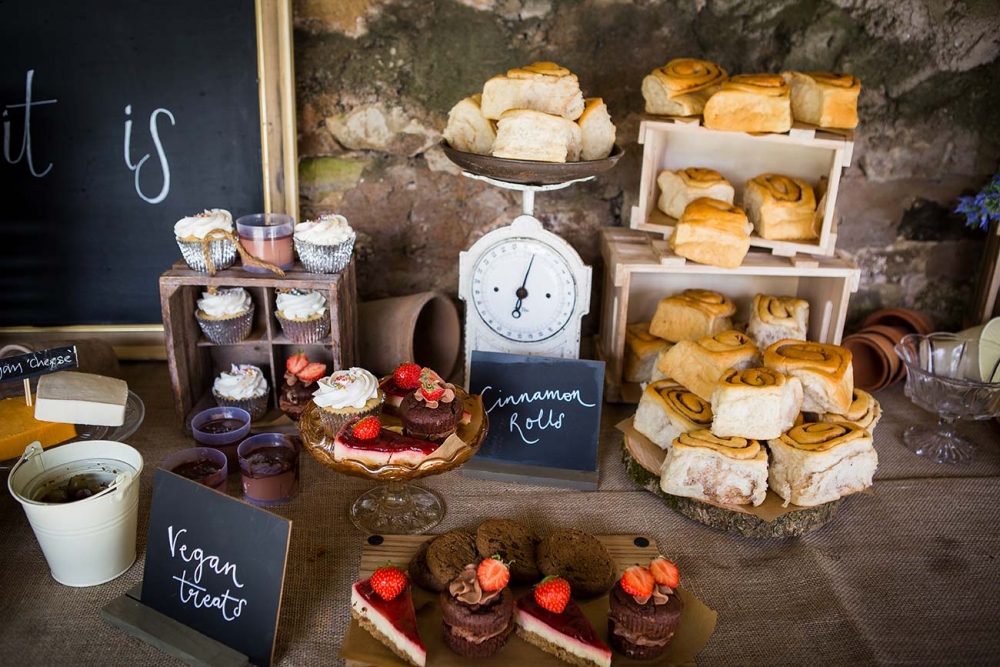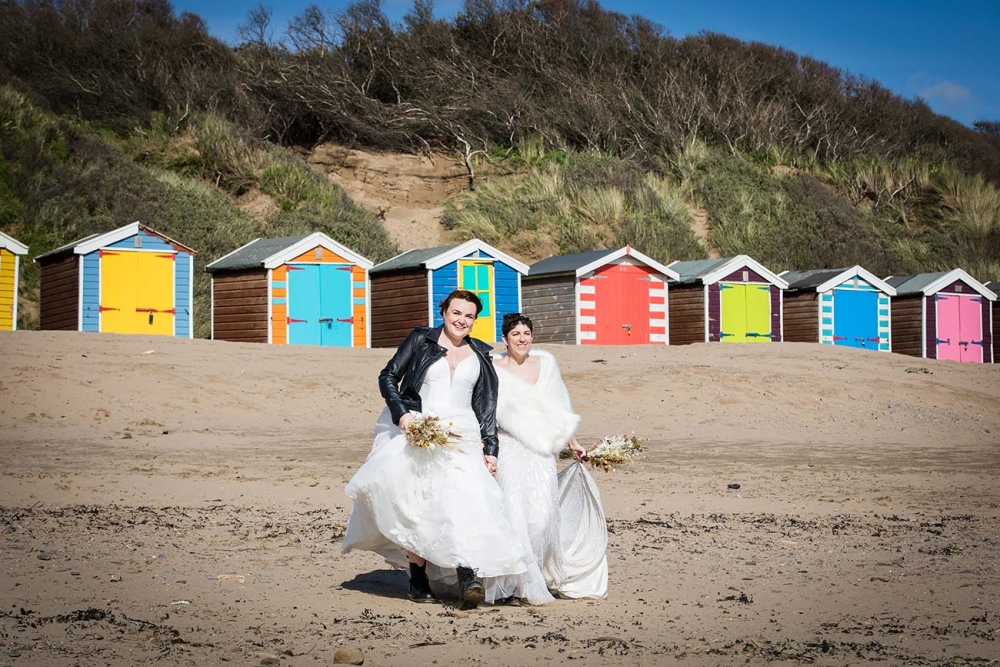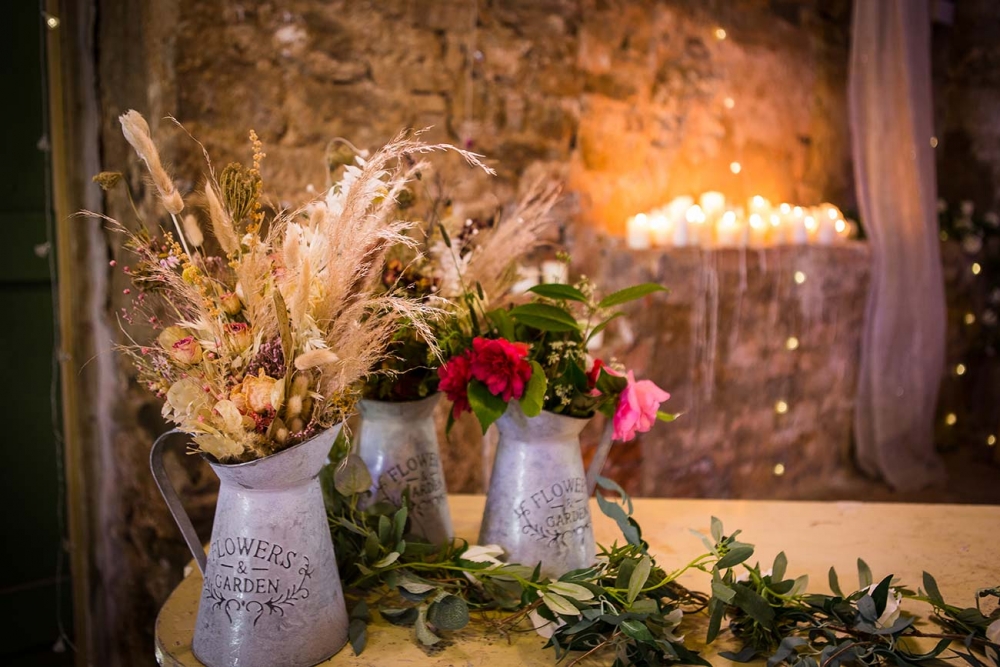 Afternoon tea included an assortment of cakes and cocktails as the couple's 30 guests mingled and played garden games. "We were able to sneak off to the beach to capture some unique photos and have a moment away from the party!" adds Kat.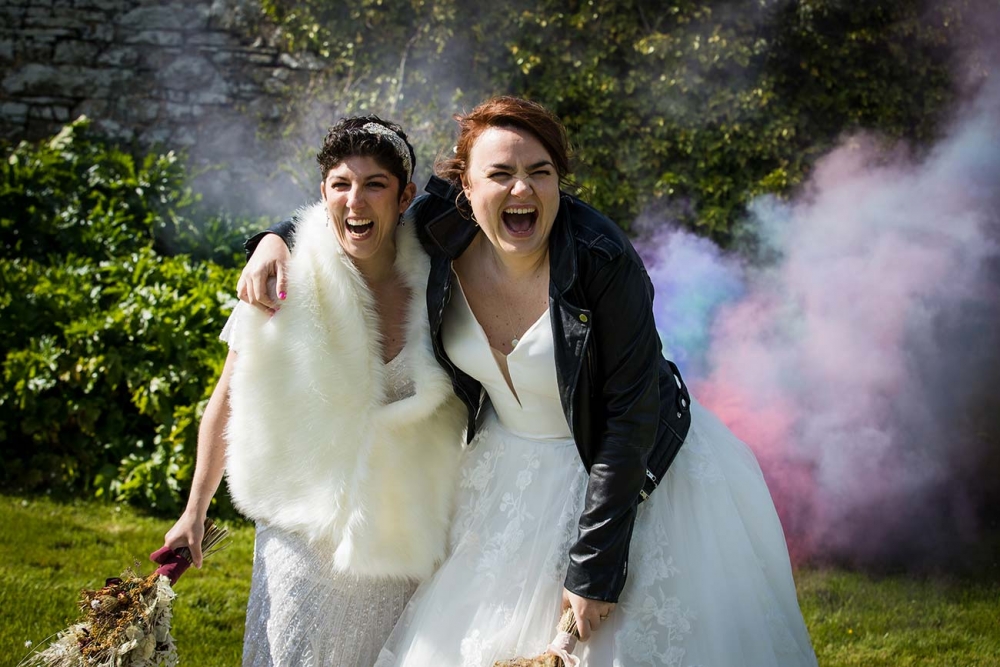 Catering was a casual affair comprising fish and chips rounded off by DIY ice cream sundaes all served from mobile food van, The Whiddon Wagon.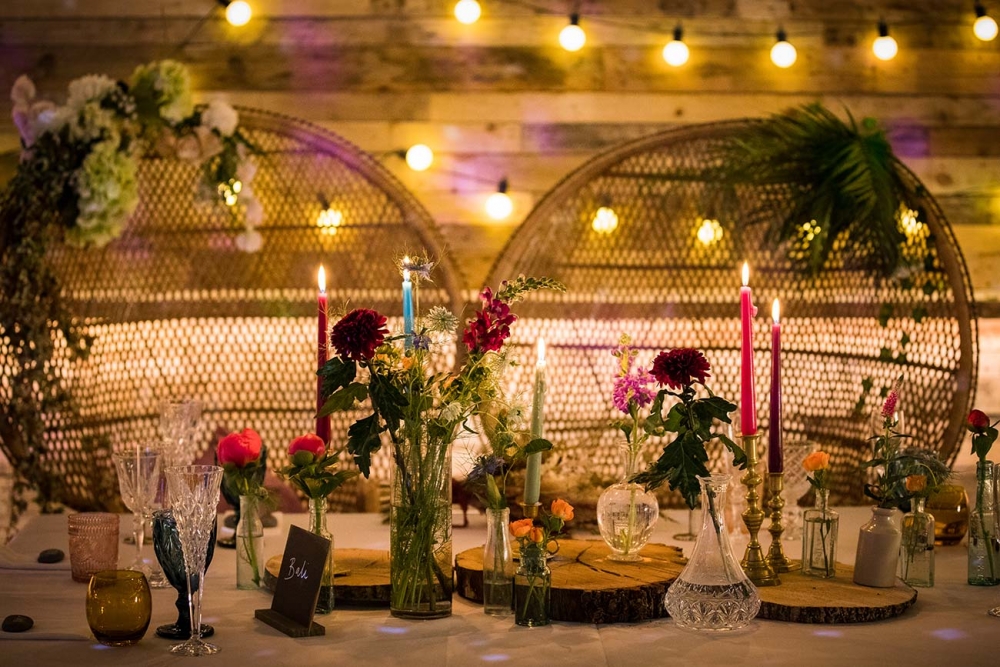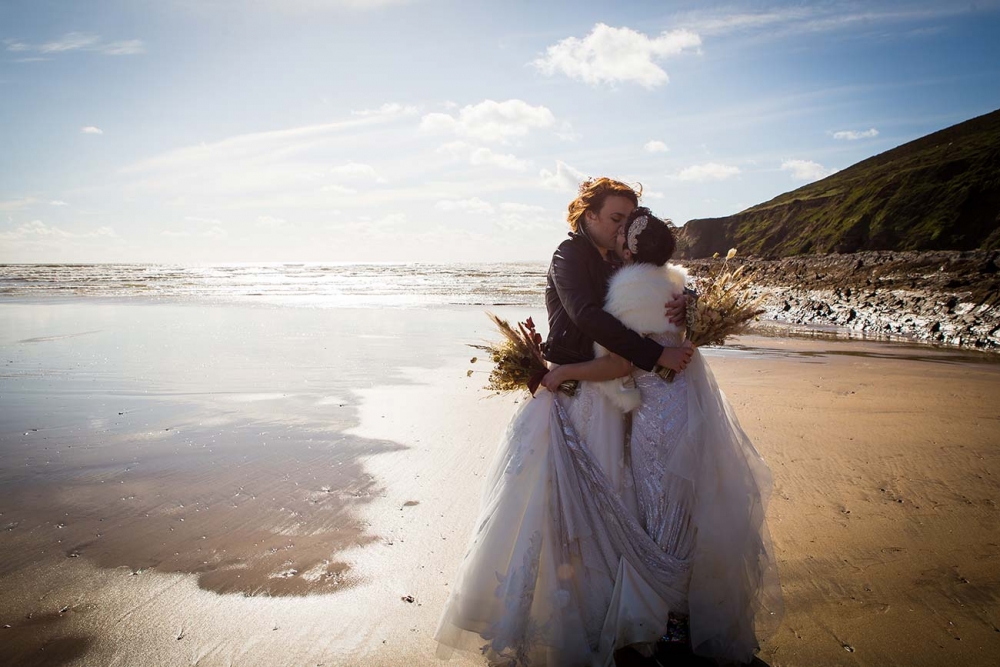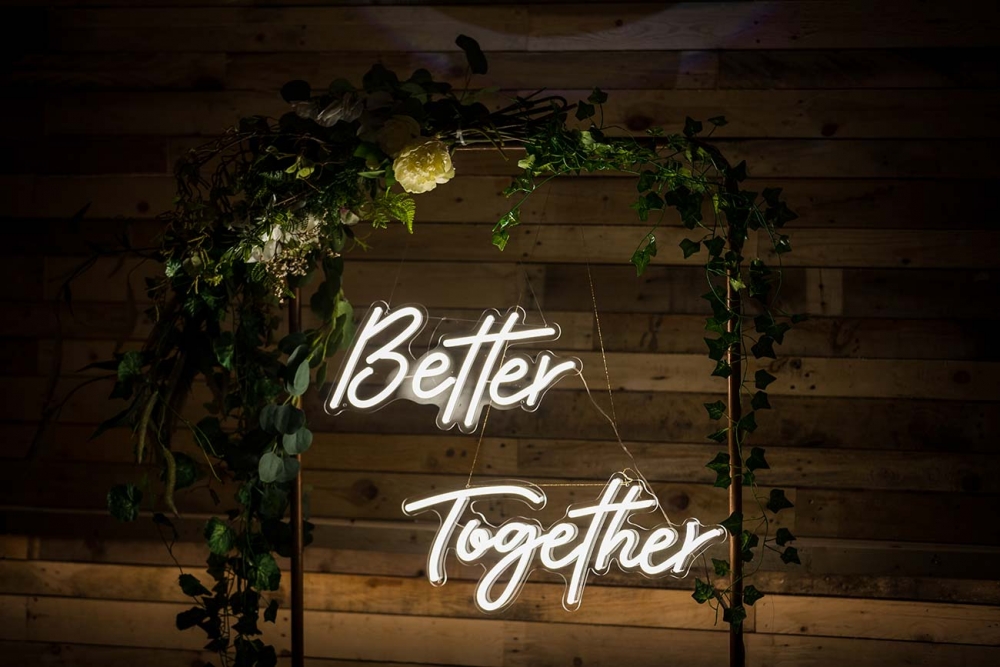 Bellies suitably filled, it was then time for the speeches. "Our dads' speeches made everyone cry," says Sarah. "Hearing both of them reflect on our journey as a couple and how proud they were of us was so special; and hearing Kat's father talk about how she has taught him that love has no gender was a moment that will be with us forever… Then we danced until midnight with our favourite people!" she says of the evening's shenanigans, which played out against a personalised Spotify soundtrack.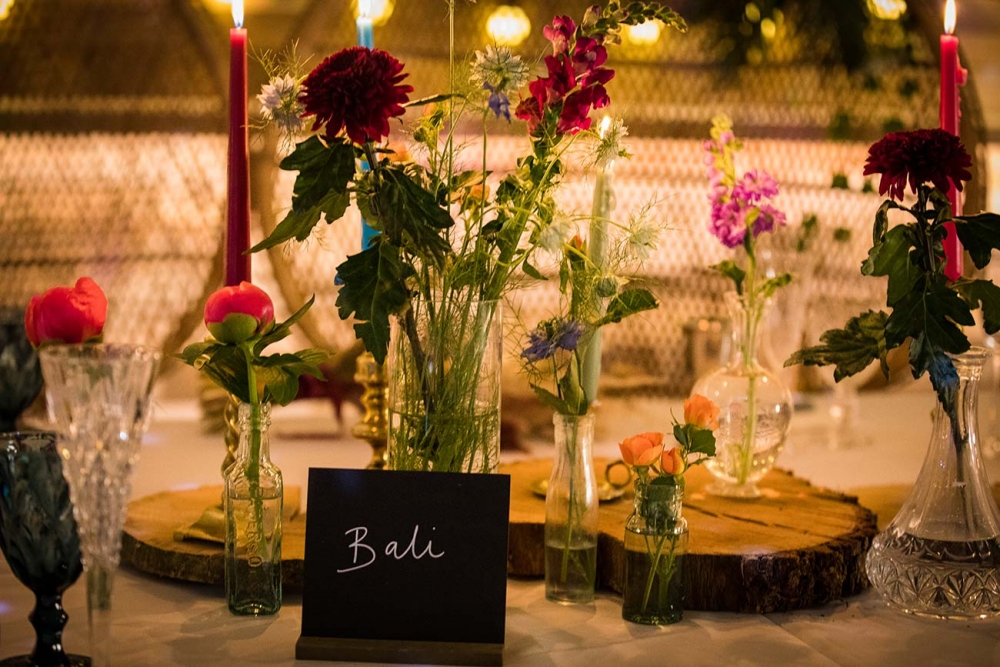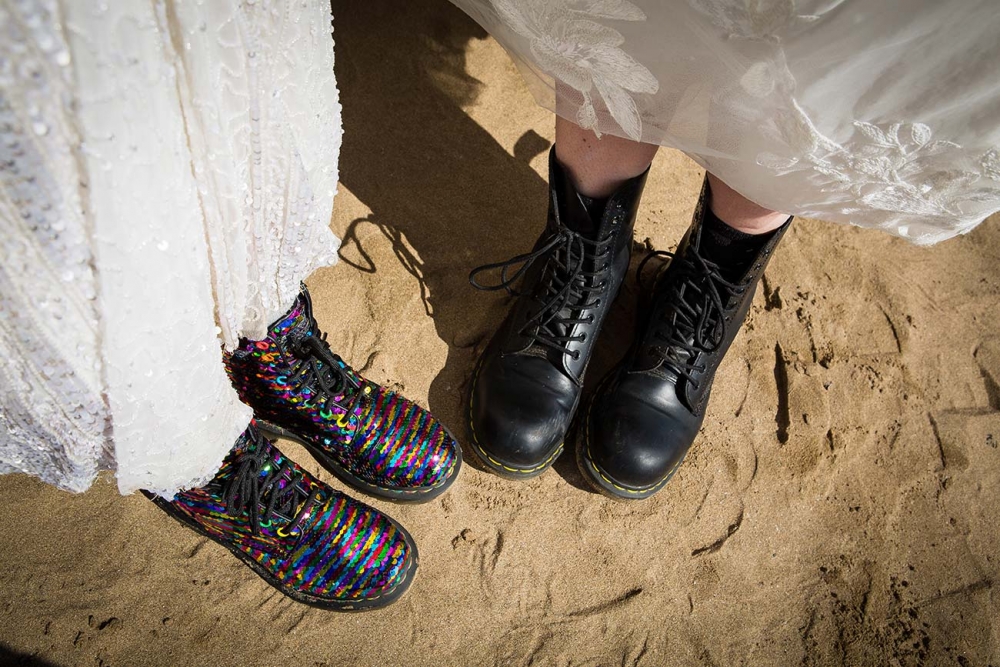 Looking back, Sarah is armed with plenty of advice for other couples keen to achieve a day like theirs. "Once you have the venue, everything else falls into place, so start there," she says. "If you can hire a wedding planner, they are invaluable and can help you bring your vision to life. They will also manage your day, and problem-solve if there is anything wrong so that you don't have to know about it! And get help from your friends and family – do they have any special skills that could contribute to your day to make it really personal?"
"Have a vision but be adaptable – you never know what is around the corner and fitting everything into such tight restrictions is hard!"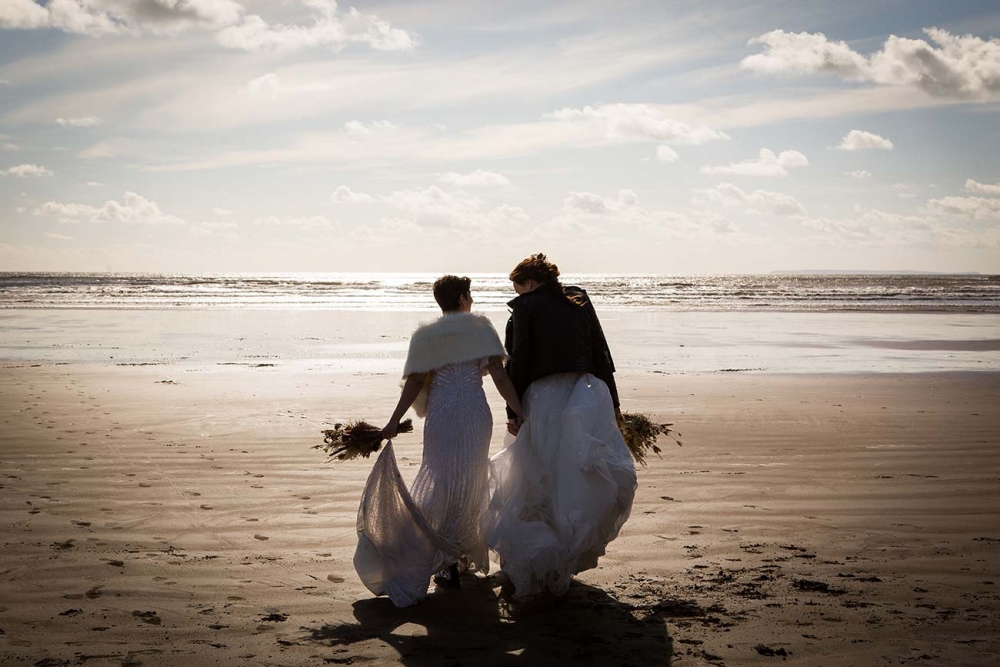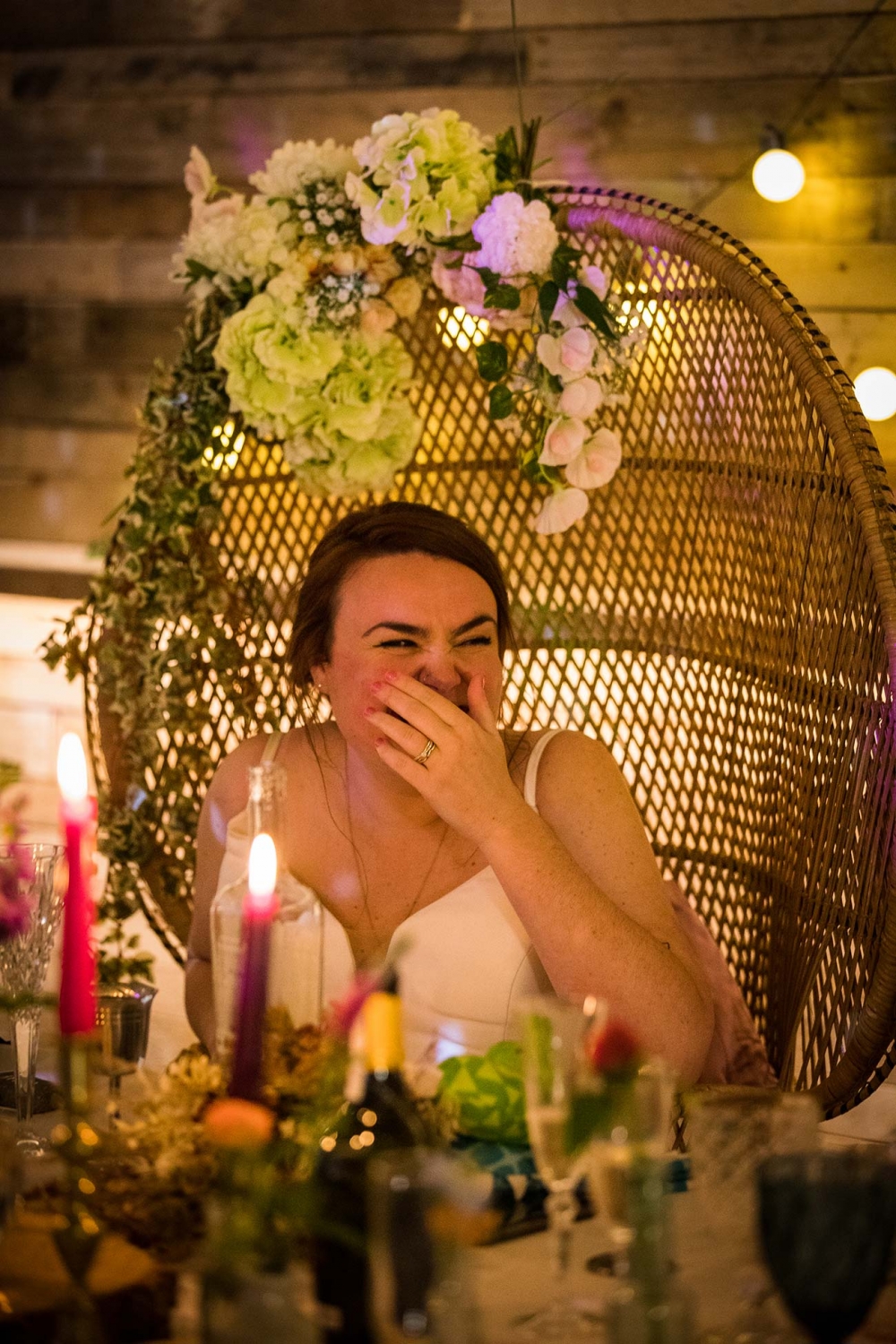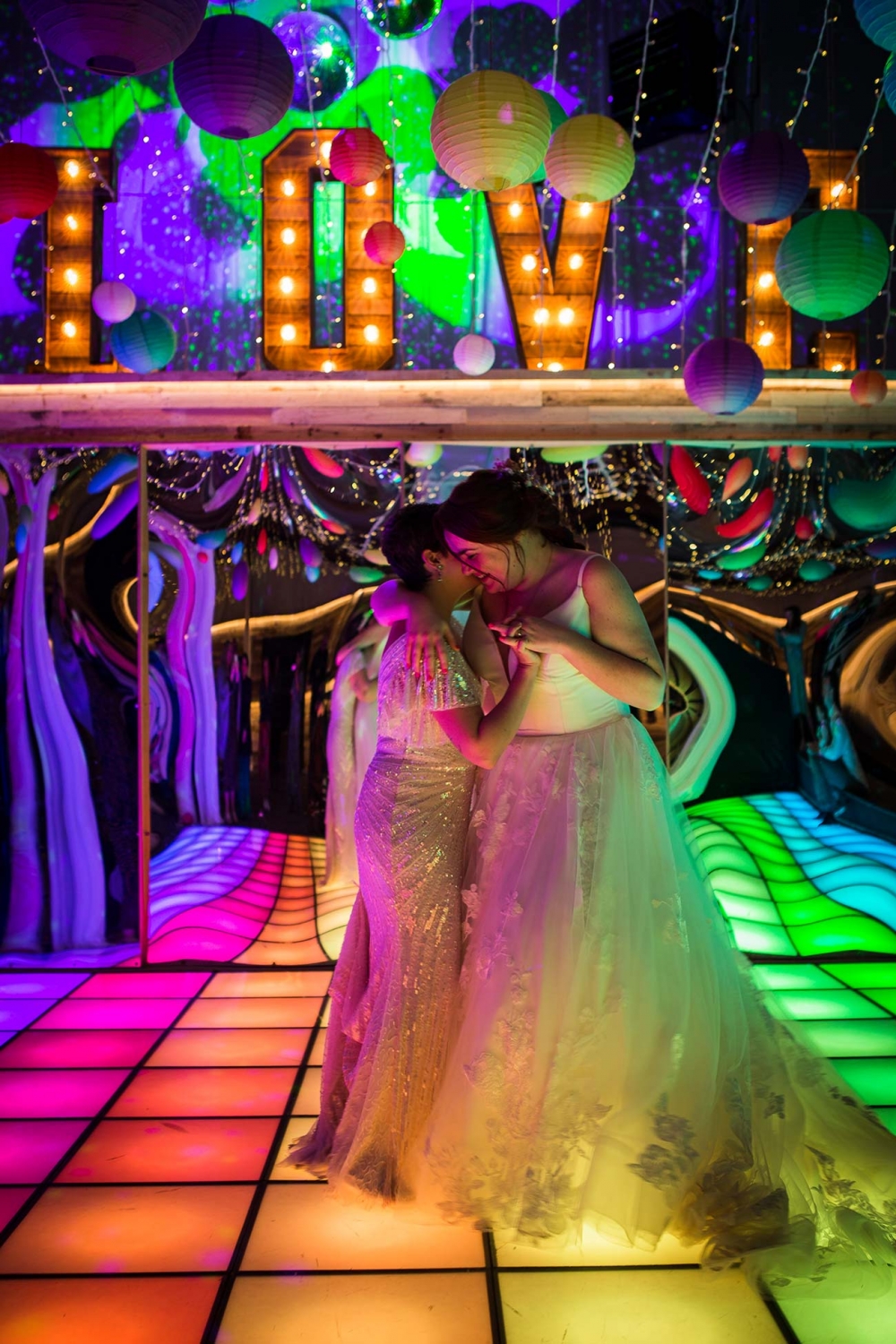 Wed

Directory

All you need from the finest wedding suppliers in Cornwall and Devon