---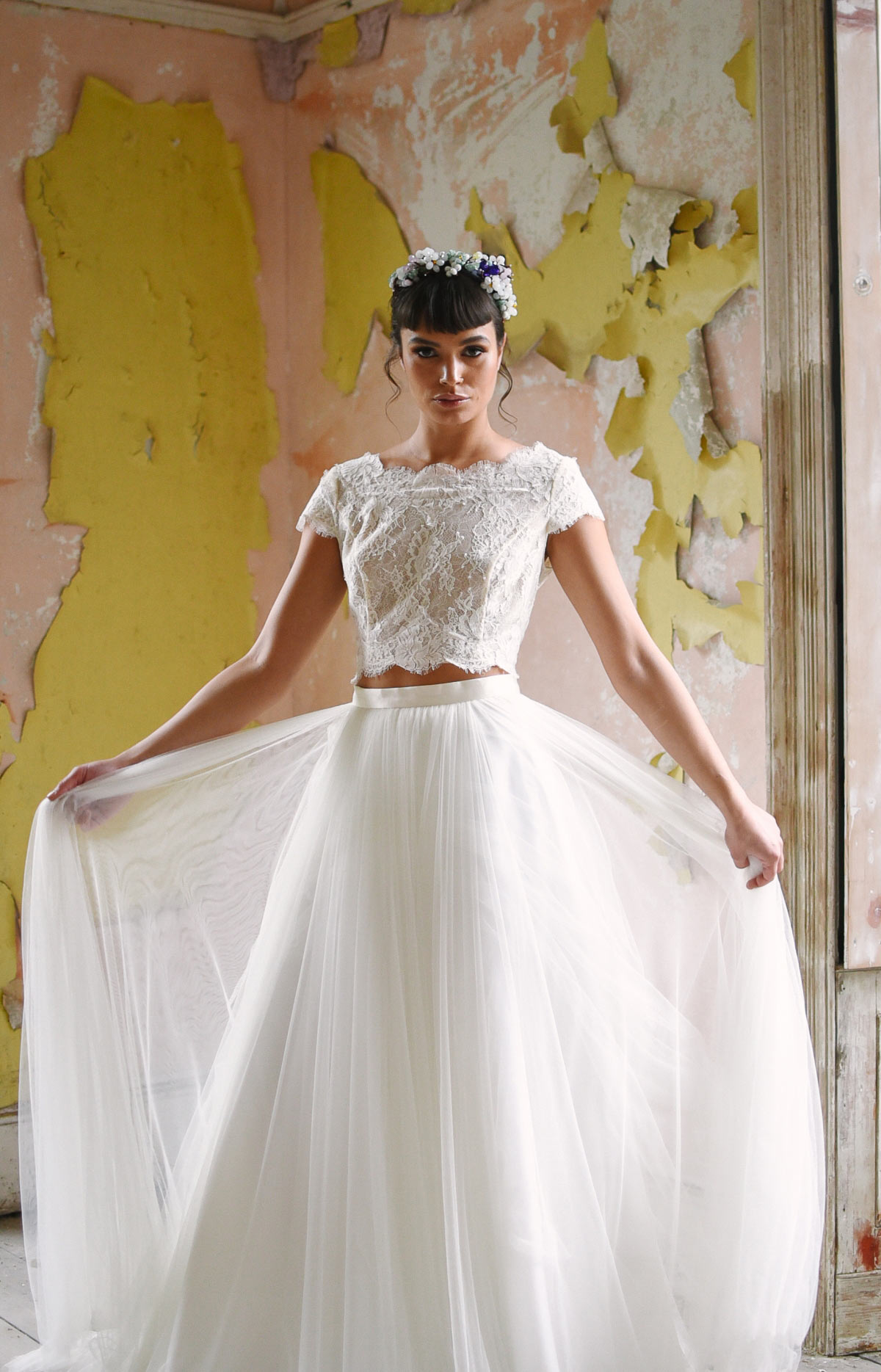 Bridal dreaminess on Cornish shores
We're thrilled to share this gorgeous bridal fashion shoot, which recently took place across two Cornish locations from a super-talented team. From the beautifully atmospheric Rosewarne House to the sublime sands of Porthcurno in the far west, these stunning images showcase some top-trending bridal fashions (we're talking chic, colour-pop separates and flowing beaded numbers to intricately detailed, shoulder-baring lace) and wonderfully colourful blooms.
Peach Tea is a professional photography, makeup and hair team offering packages for weddings, engagements and any other special occasion. Formed in 2017 by two friends, Emily and Georgina, Peach Tea works closely with clients to realise their vision, going above and beyond to achieve a flawless look and that perfect shot.
Emily and Georgina have worked in their fields of expertise for many years. Peach Tea photographer Emily started her career in music, taking images of artists such as Steve Aoki and Ellie Goulding, before moving on to fashion, travel, portraiture and wedding photography. Emily is also an accomplished painter and teaches art classes near her home in Oxford. Her eye for colour and artistic composition is apparent in her photography, in which glowing skin and natural poses are a common motif. Georgina (withgeorgia.com) started out as a fashion and beauty journalist but, after being inspired backstage at London Fashion week, went back to London College of Fashion to study the art of makeup. Fast-forward three years and she has worked with a number of major fashion brands, including Adidas, Boy London and Topshop. Now Georgina's not a journalist at fashion week - she's part of the action, working backstage on catwalk shows in Paris and London.
After working together on a number of projects, Emily and Georgina found their vision of photographic perfection to be in alignment and decided to marry their skills by establishing Peach Tea. The company caters to the modern bride (or individual) who desires a fresh, artistic and fashionable approach to photography and grooming. Since modern life is incredibly busy, Peach Tea offers several packages, so you can book your photographer and glam squad in one fell swoop. Peach Tea has bases in London, Oxford and Cornwall.
Let Peach Tea take you on a fabulous flight of fancy now with these stunning images...
peachtea.co.uk
Credits
Photography - Emily Ember,
Peach Tea

Makeup artist & hair - Georgina Yates,
Peach Tea
Flowers -
Zennor Wild



Earrings -
Jenny Yates
,
Daisy Dunlop
Headpiece -
Eva Marie Headpieces
Locations - Porthcurno, Cornwall
Dresses -
Christine Trewinnard Couture
Pronovias at
Windsor & Eton Brides

Wed

Directory

All you need from the finest wedding suppliers in Cornwall and Devon
Planning your wedding? use our directory to find: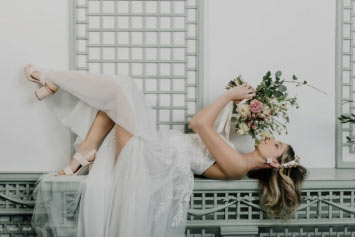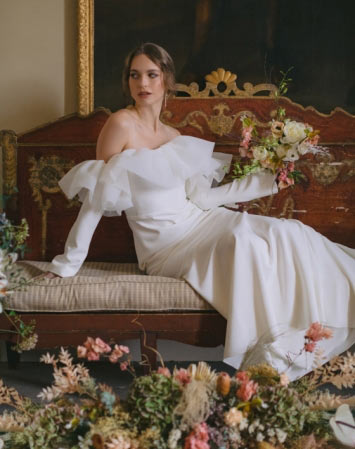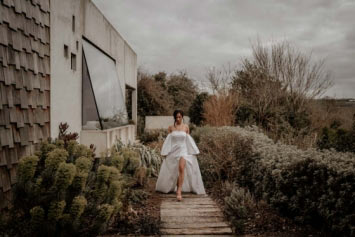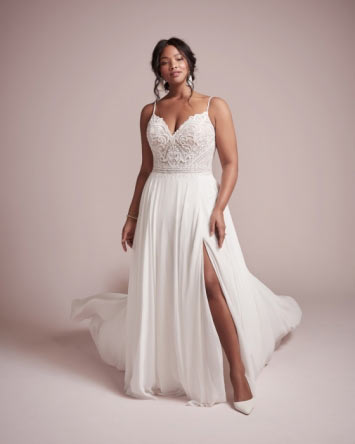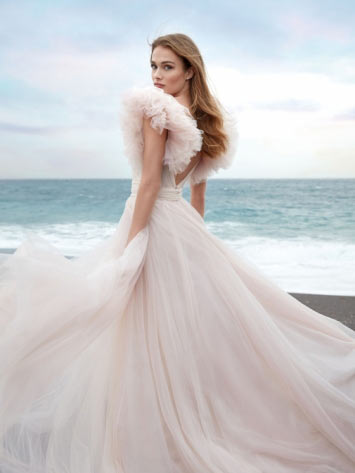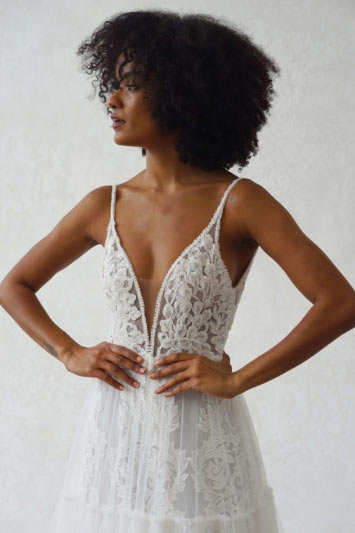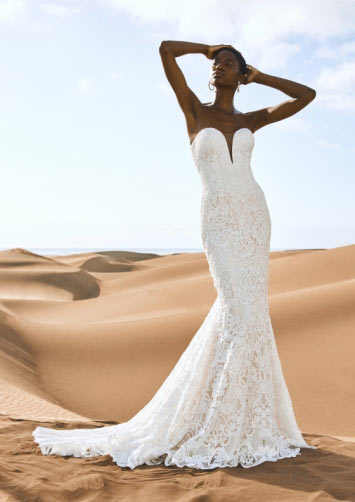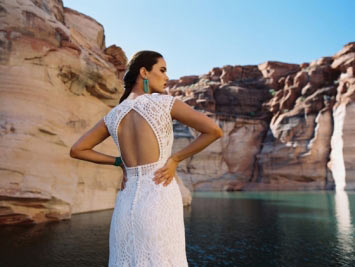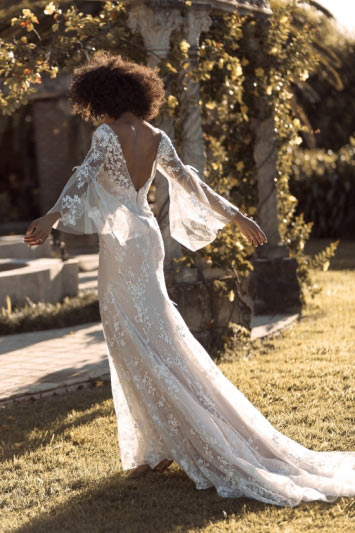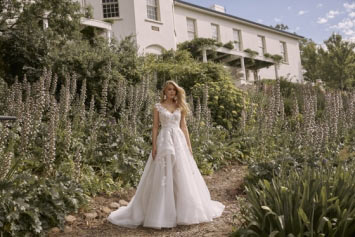 See the full bridal fashion archive