---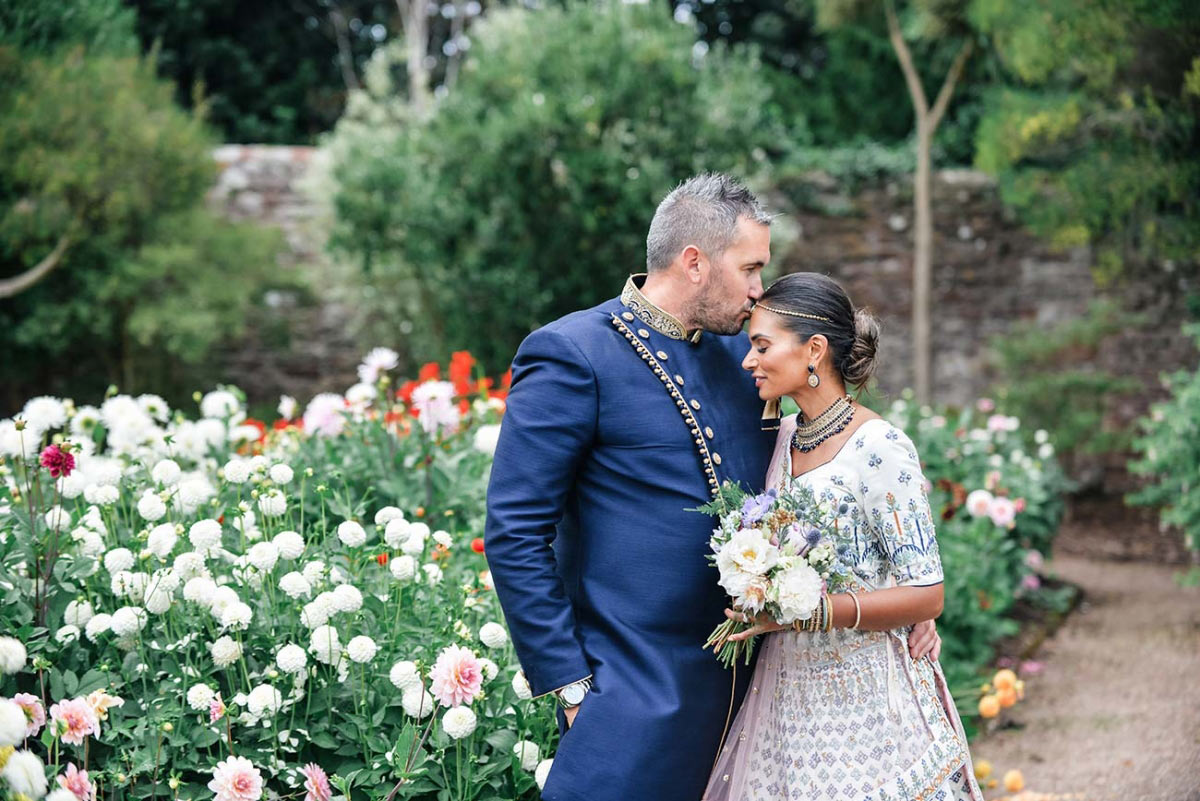 Wedding at Torre Abbey, Devon
Country Garden Dreams
Dipty and Ryan's wedding was full of flavour, culture and thoughtful details that brought all their loved ones together
Dipty agreed to a date with Ryan on the second occasion their paths collided at a Torquay bar. Having initially turned down his offer for drinks when they first met, Ryan's persistence paid off. "And the rest is history!" laughs Dipty.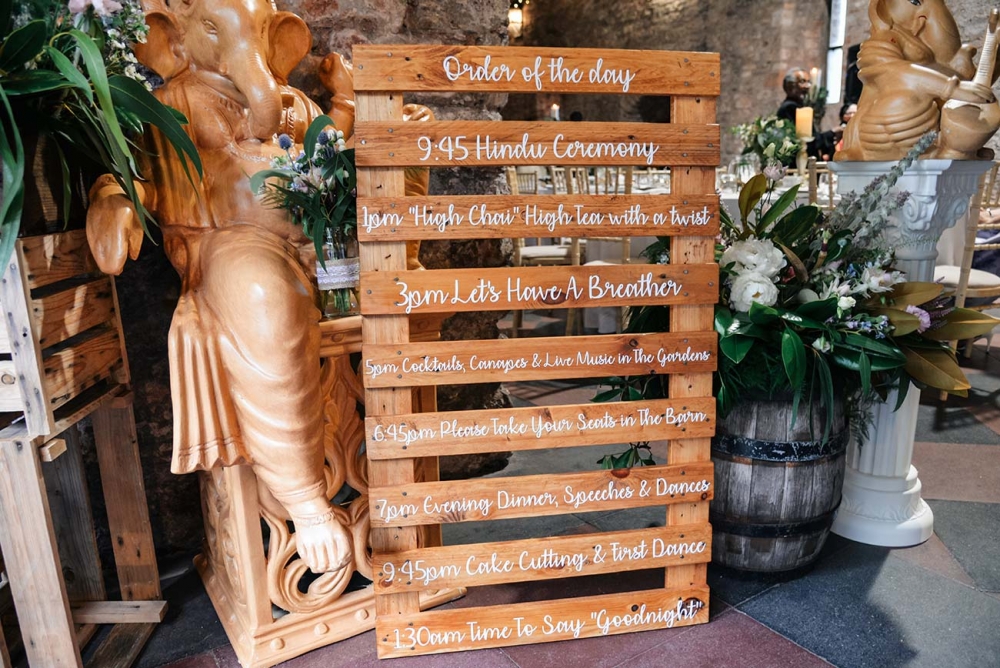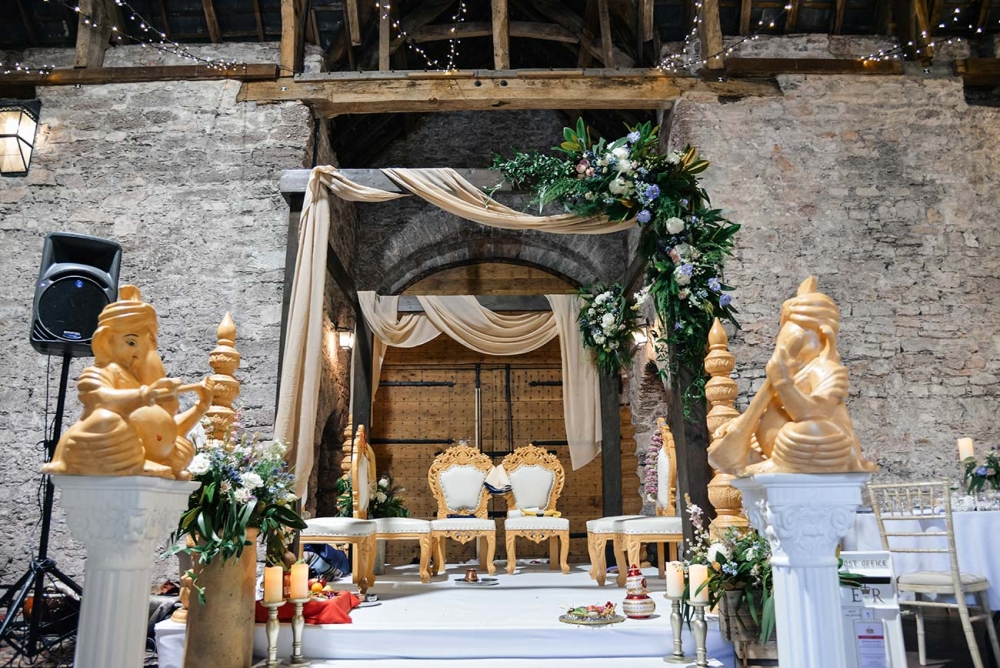 Having won her and the whole family over, it was following a family barbecue at their home in Torquay when Ryan dropped to one knee as the sun set over Torre Abbey Sands.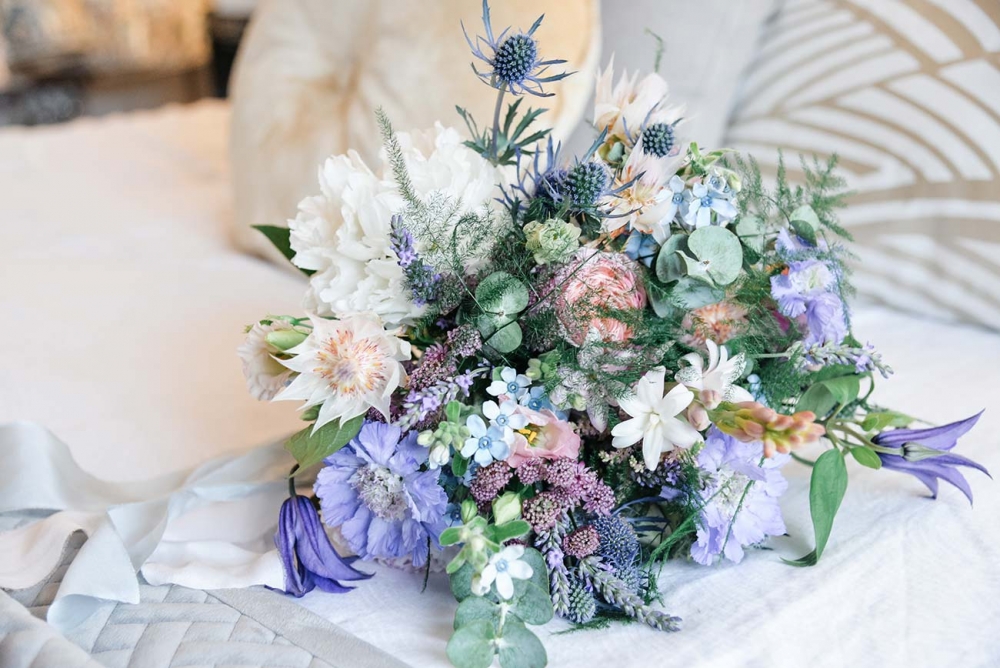 "Two quirky personalities teamed with our passion for the sea – there was no better place than Torre Abbey," explains Dipty of their instant venue choice. "The beauty of our venue being so local to us is that we can see the Spanish Barn from our bedroom window: something very special to us."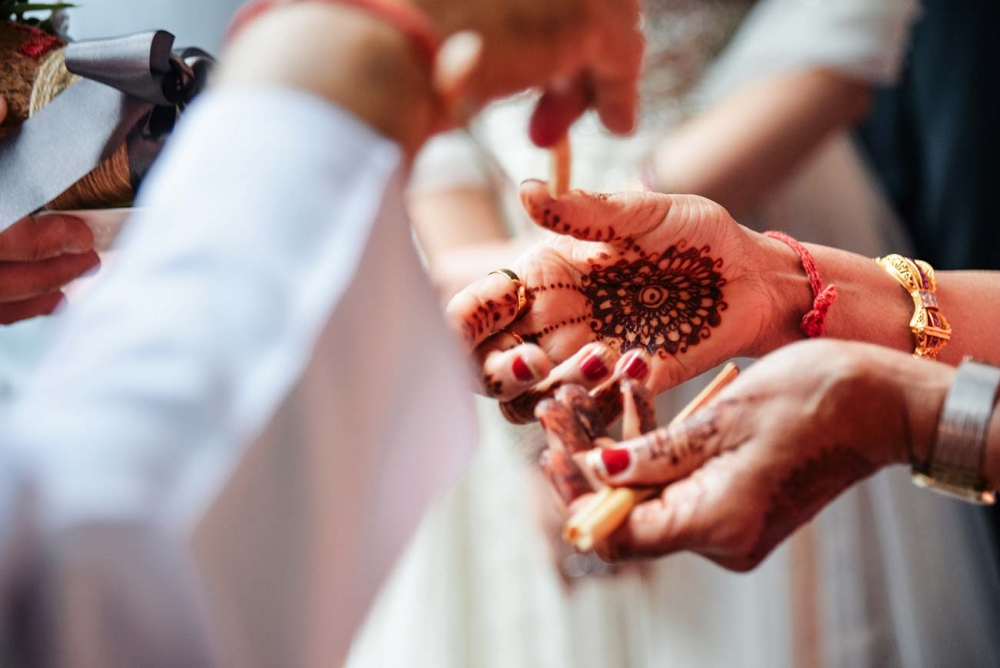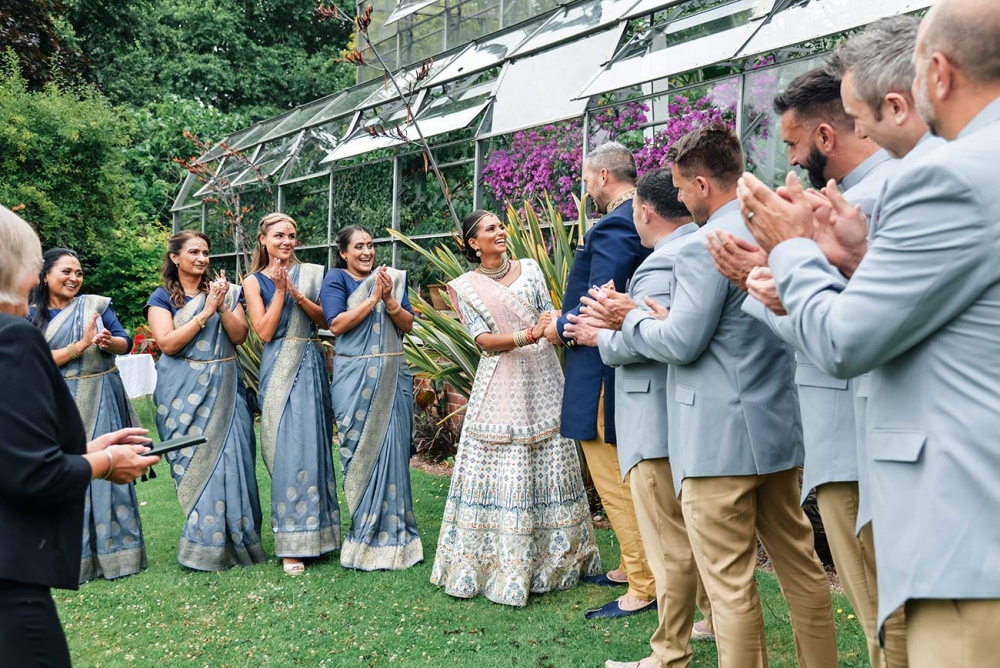 Their 'east meets west' wedding took place in several parts, firstly with a Hindu wedding ceremony in the 16th century Spanish Barn followed by an intimate civil ceremony in the grounds surrounding the Palm House.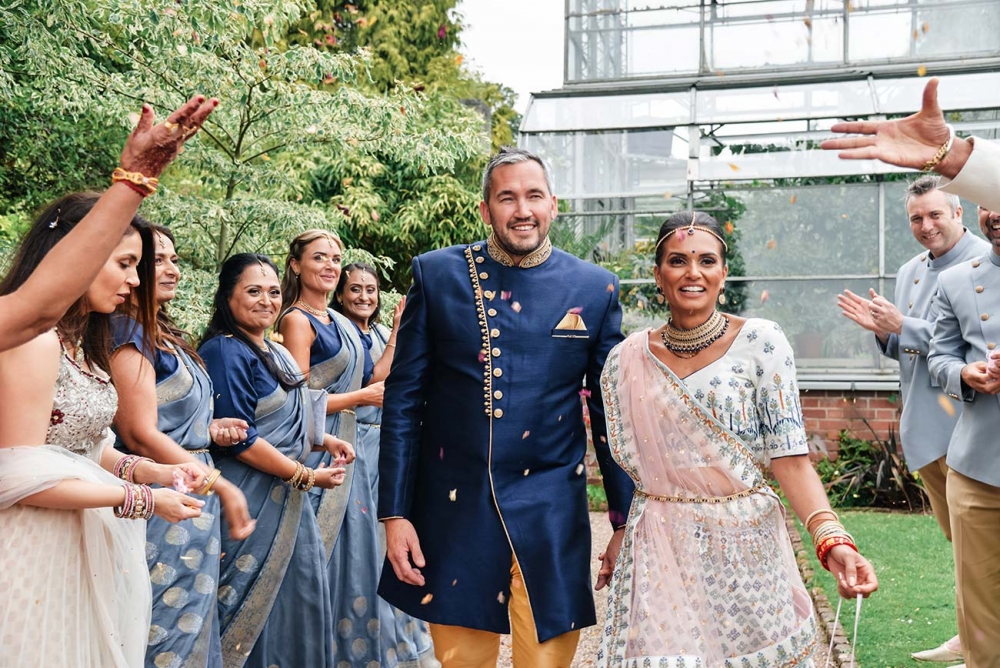 "It was important for us to reflect both cultures throughout the day," says Dipty. "For the Hindu ceremony there was a heavy presence of 'English country garden' throughout the barn." Handmade crates and chimney pots were filled with Devon grown flowers, while the mandap was covered in blooms including clematis, peonies, magnolia tuberose, eryngium and astilbe.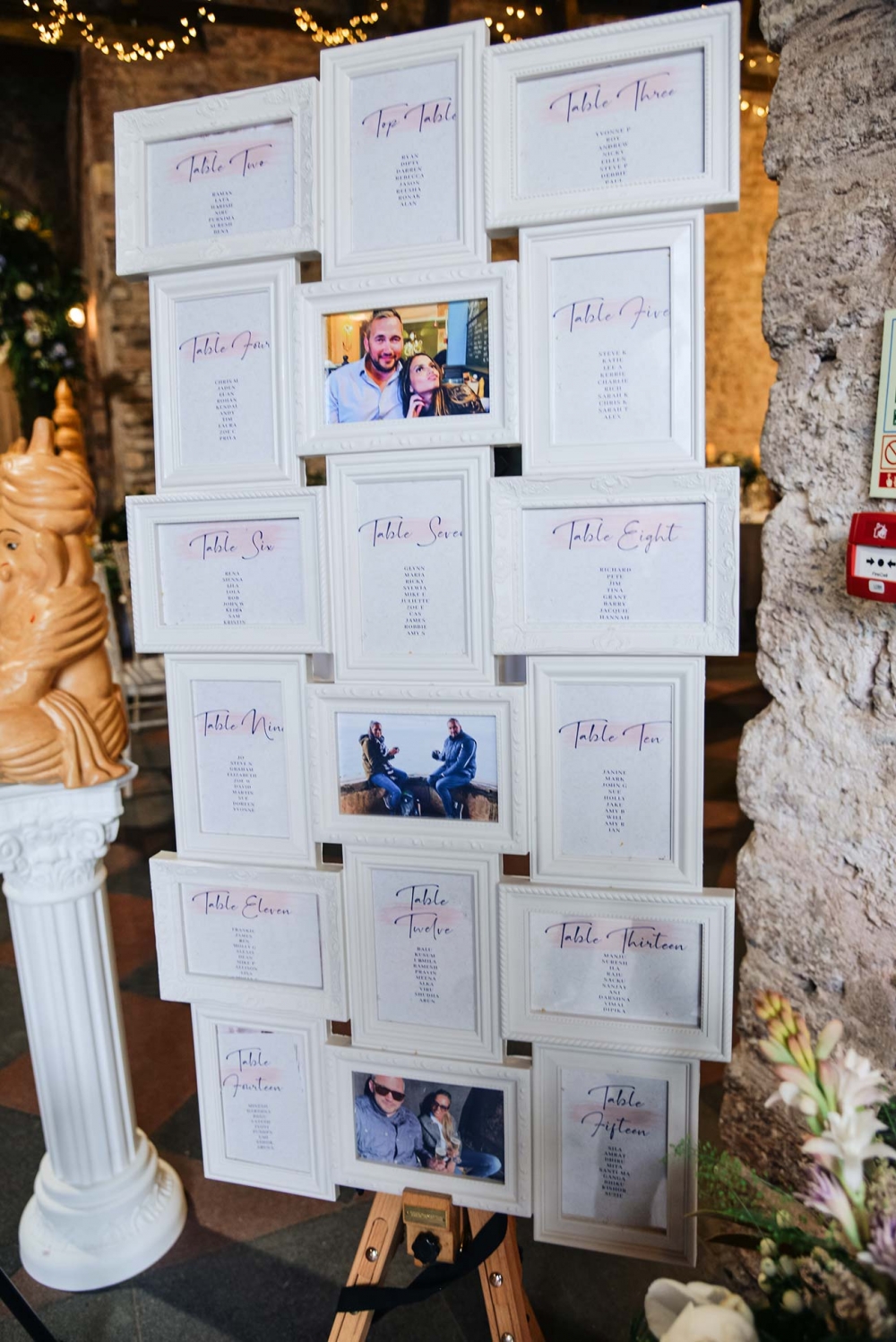 "Breaking tradition of a sit-down Gujarati meal in the afternoon, we wanted to pay homage to Devon and opted for a High Chai which consisted of traditional vegetarian Gujarati tapas type dishes of chilli cassava, tikki channa and spiced vegetable croquets," says Dipty of the garden celebrations that also featured an acoustic guitarist, thirst quenchers of Pimm's and Cobra, and cocktails. "Of course, our High Chai had to end with scones, oodles of clotted cream and raspberry jam!"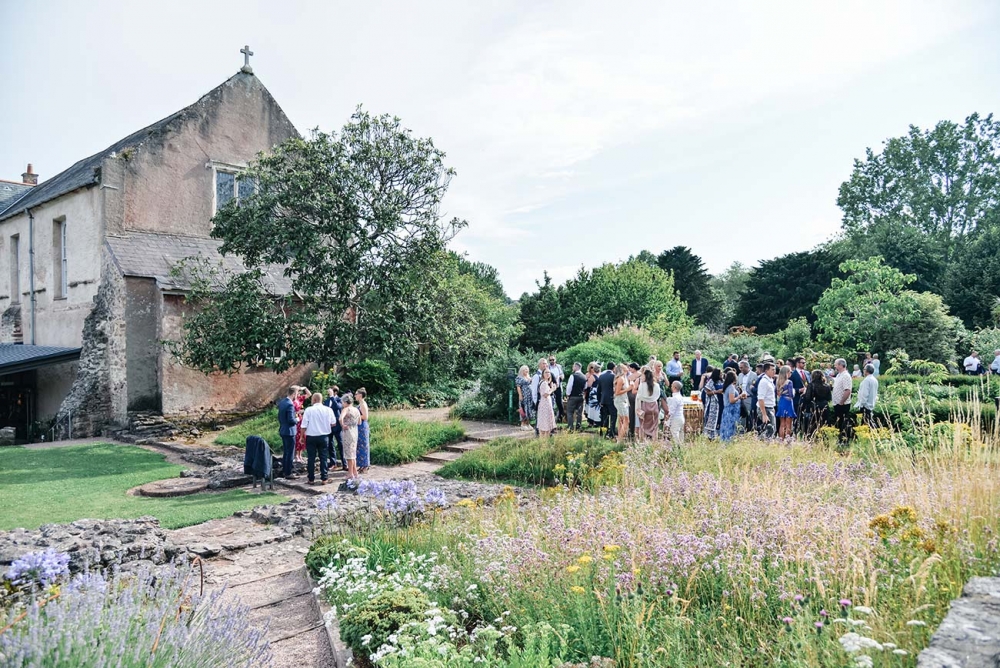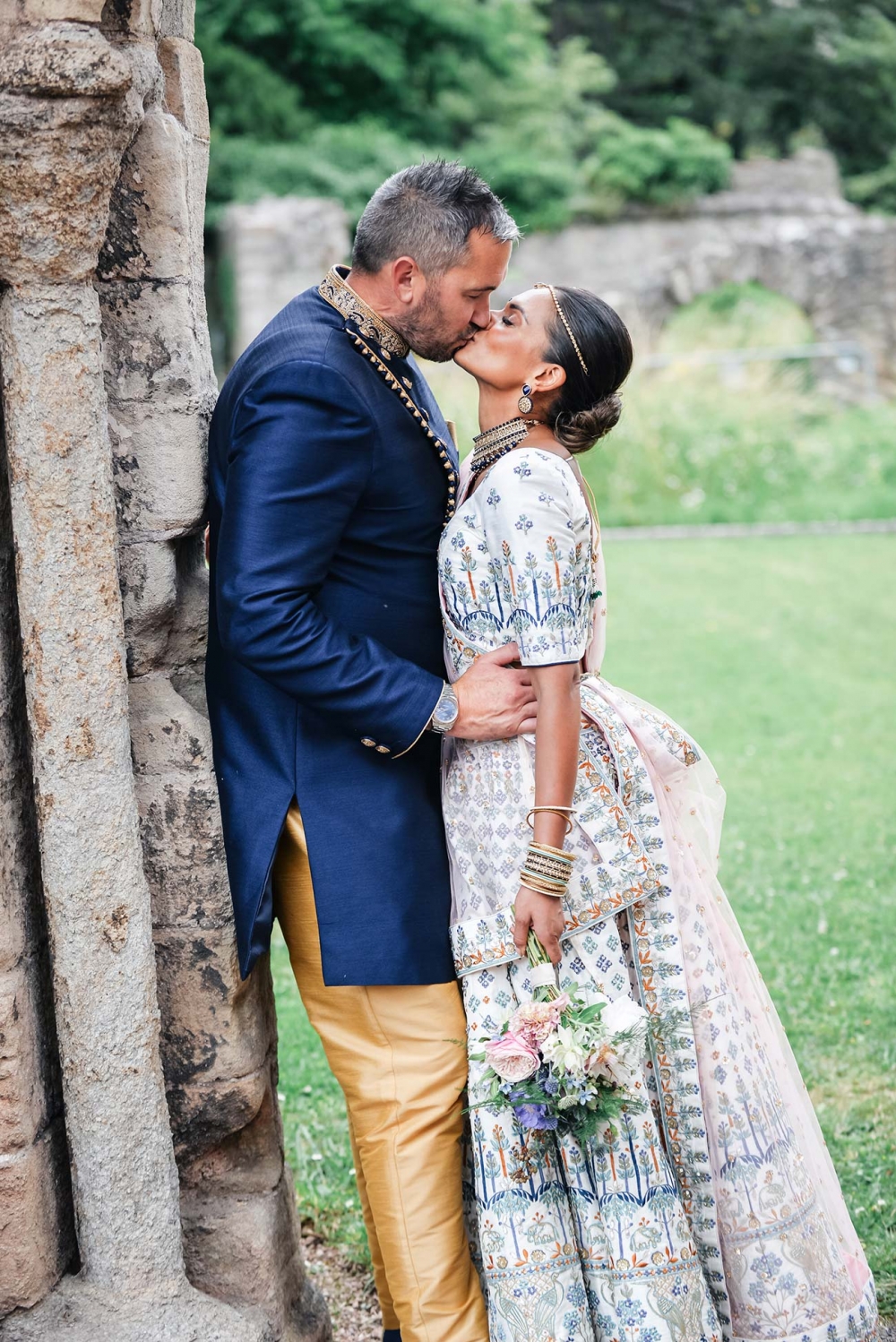 The feast continued with charcoal lamb kebabs and yogurt chicken skewers served in sizzling platters and mini tandoor ovens alongside vegetable cutlets, Amritsari fish pakora, lamb kharai and paneer jalfrezi. "Selfishly, the sweet was my childhood favourite which was pistachio kulfi and gulab jaman!" adds Dipty.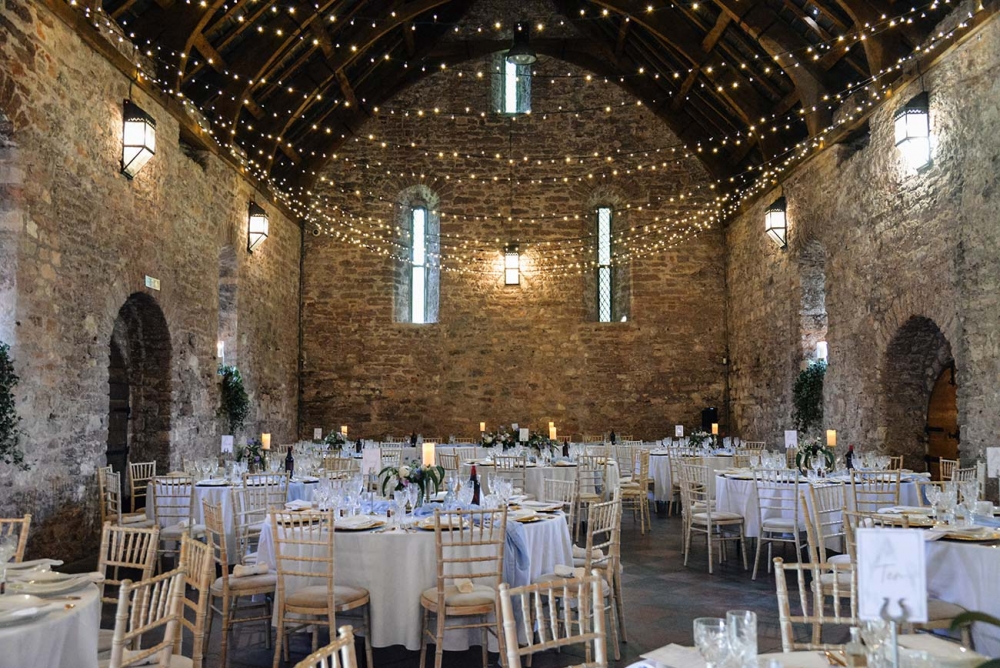 The scene was a feast for all the senses while recalling the presence of a very special and sorely missed person, since Ryan's father sadly passed away shortly before the wedding, prompting the couple to honour him in their own heartfelt way. "Dennis was always partial to a white wine spritzer," says Dipty. "So we filled miniature bottles with his favourite drink and attached a photo of Ryan and Dennis to each of them. They were placed to the right of Ryan and myself, and each guest – just like Dennis should have been."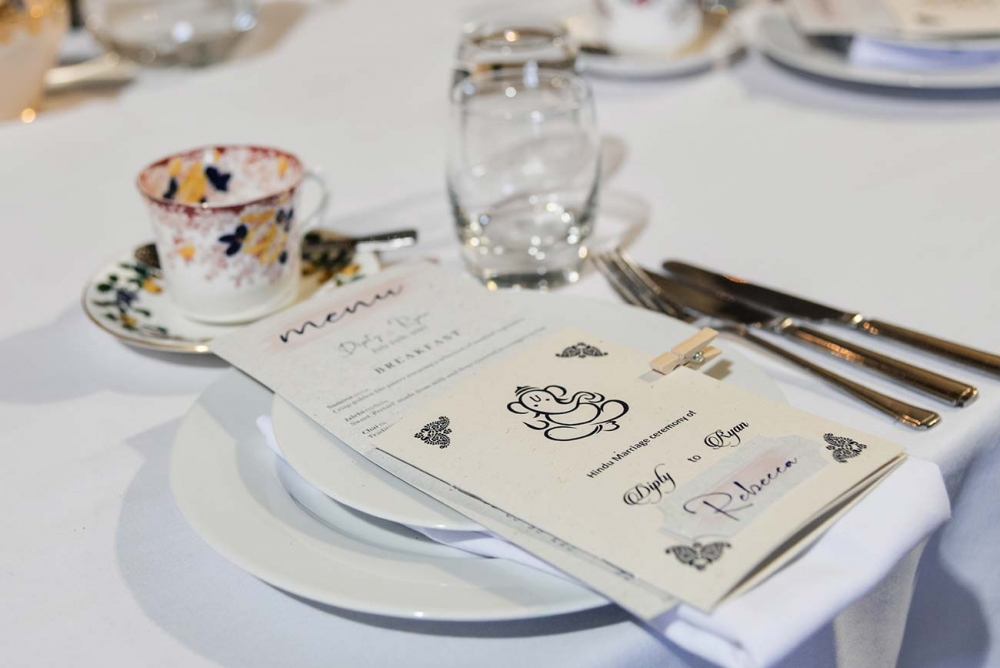 After an emotional round of speeches, guests returned to the Spanish Barn for the evening to see it transformed into a fresh celebratory space awash with blue and grey accented with gold. The floral elements were rearranged to create a whole new setup, including their bar – a vintage Citroen truck – which was surrounded by the flower-filled chimney pots.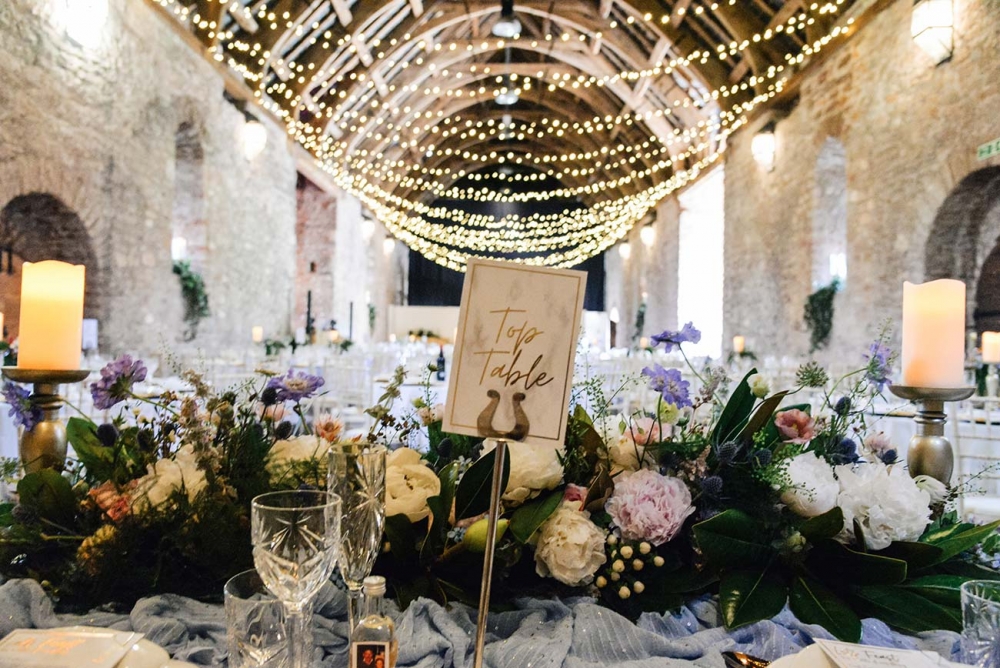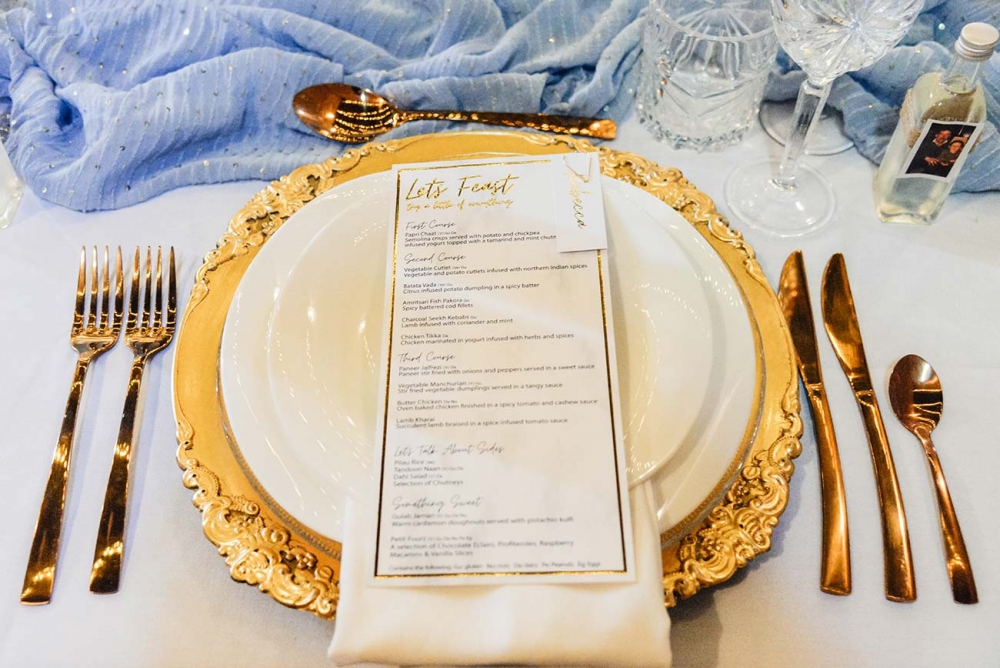 "That's right…a rave!" announces Dipty of what came next. "Following our first dance to Michael Jackson's 'The Way You Make Me Feel', our DJ was instructed to mash up Bollywood anthems with old school Ministry of Sound classics!" The evening ended with vodka jelly shots and glow sticks, leaving Dipty and Ryan to look back at their day – and the journey that brought them there.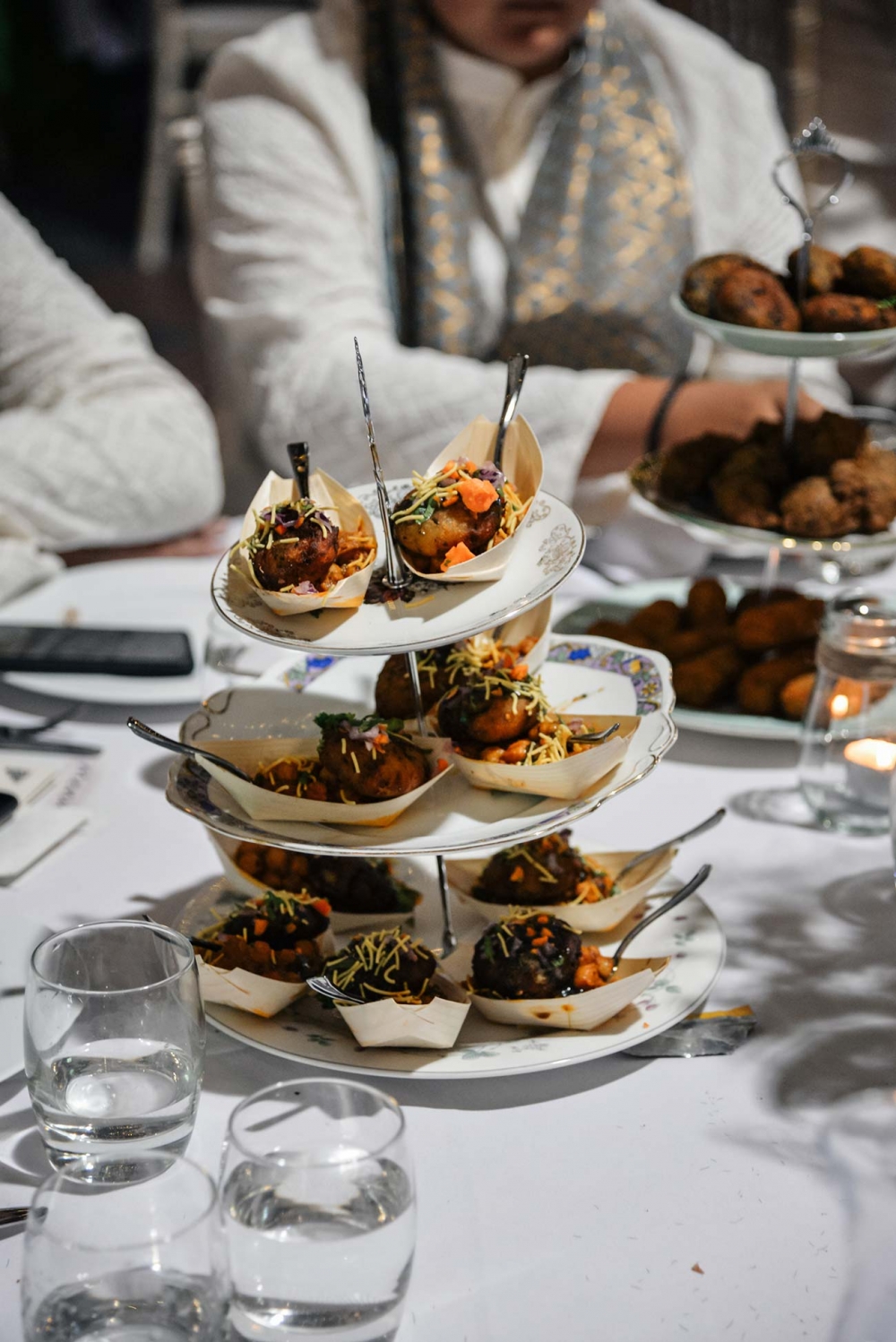 "Having to wait an extra 11 months, battling a pandemic, dealing with the death of a loved one and rearranging our wedding date two times makes you realise that fussing on the small things is completely irrelevant. Ultimately, your wedding day is a union of two souls," she says.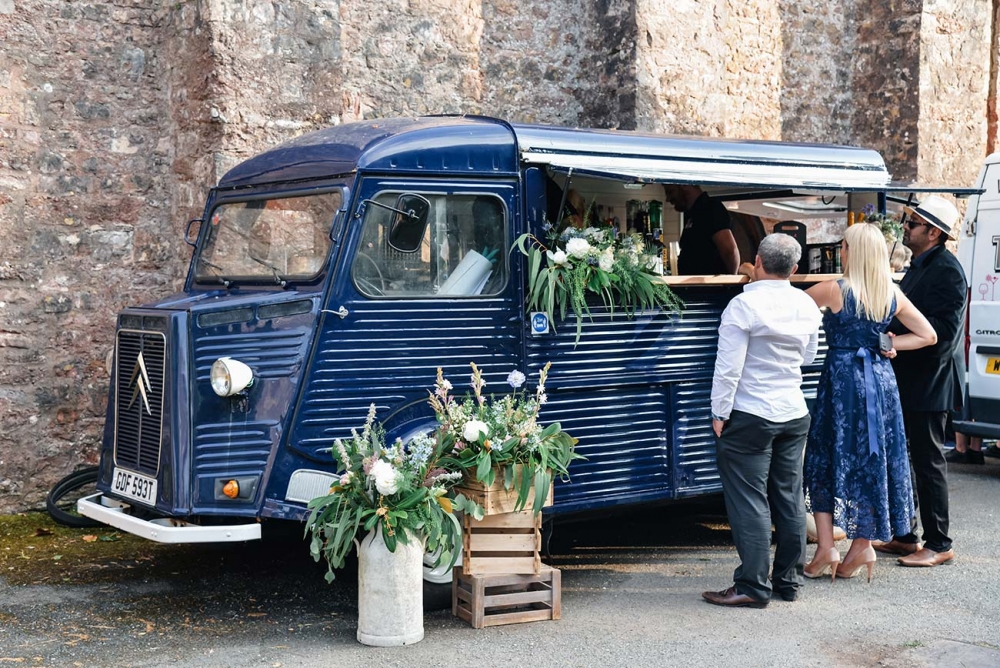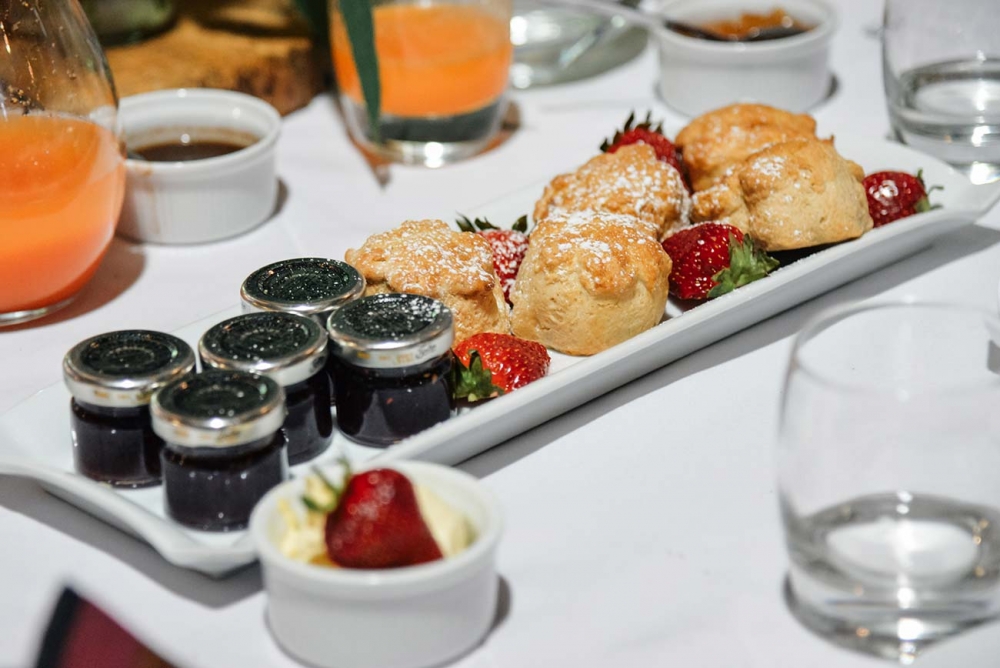 "Check in with each other during the whole planning process," she says by word of advice. "Every single detail of the day can consume you; don't forget about why you both have chosen to get married."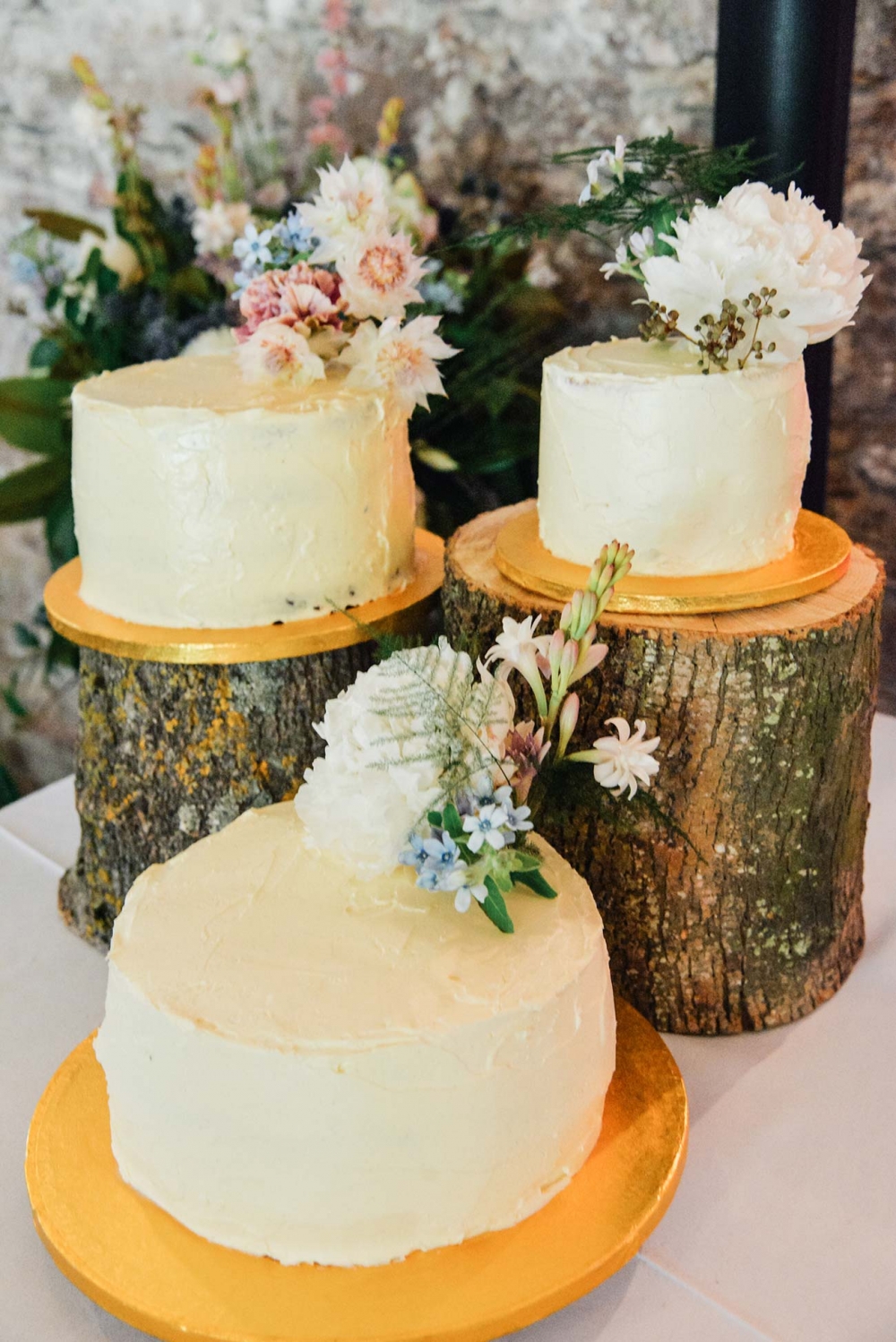 Wedding planning Michelle Sampson of Babbacombe Bay Cafe
Cake Amy Roberts
Wed

Directory

All you need from the finest wedding suppliers in Cornwall and Devon