The Cornwall Edition of Wed Magazine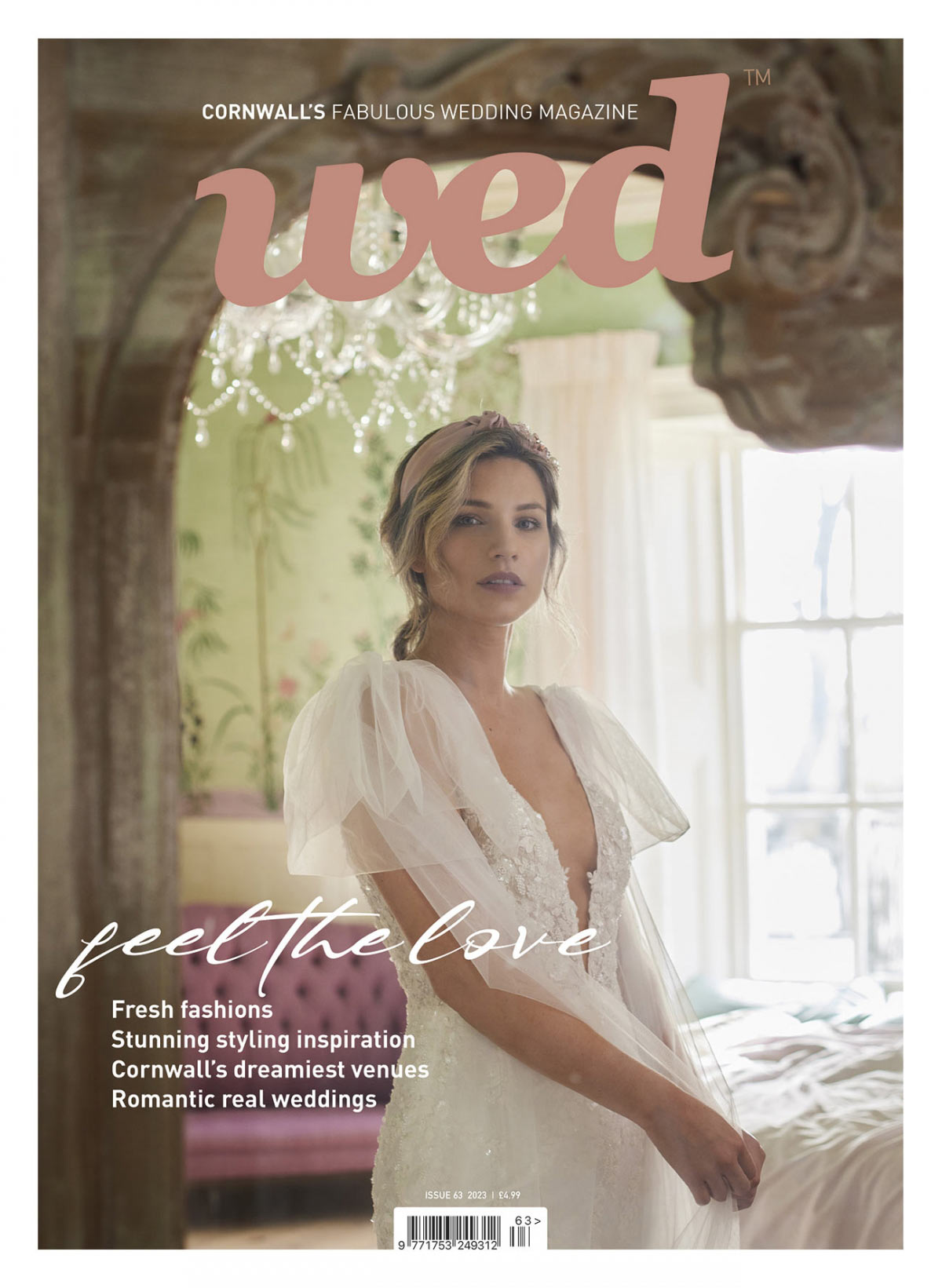 Cornwall Wed Magazine - Issue 63
CONGRATULATIONS!
Whether you're newly engaged (congratulations!) or already a dedicated reader winging your way to the aisle, we'd like to welcome you to the new issue of Wed Magazine!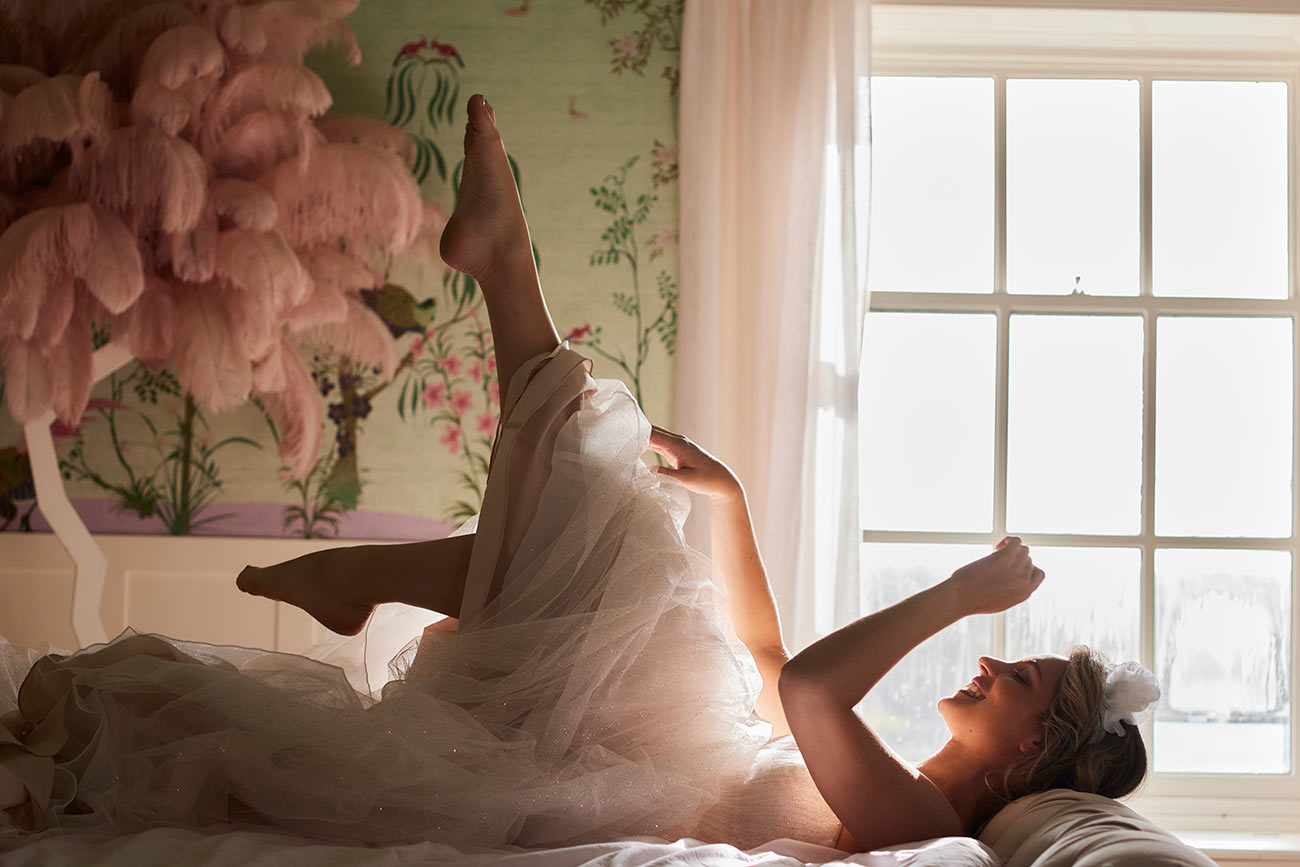 Liam Arthur Photography
An incredibly special chapter in your life lies before you and, while wedding planning can be beyond-words exciting, it can also be overwhelming. These silken pages are designed to offer you a pocket of peace – timeout from the online wedding world and its endless grids, websites and mood boards – to immerse yourself in the joyful times that lie ahead.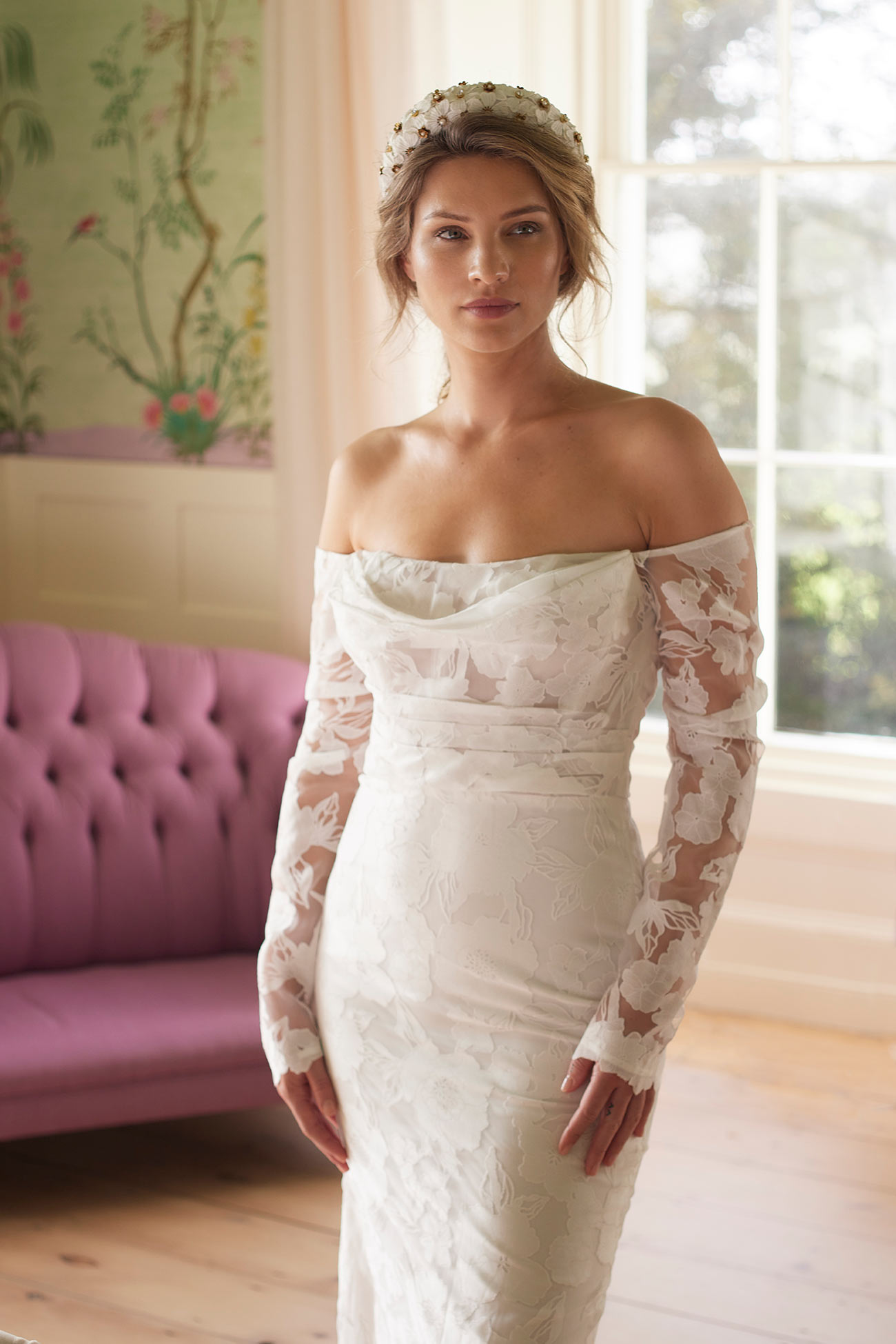 Liam Arthur Photography
Totally dedicated to Cornwall, each issue of Wed is packed to the brim with the dreamiest content, from must-read features to gorgeous shoots and joy-filled weddings – all captured against the county's breathtaking landscapes. We're proud to showcase the talents of an incredible team of wedding creatives, not to mention Cornwall's seriously stunning wedding venues (head to our Venues Guide on p.113 for a showcase of Cornwall's finest).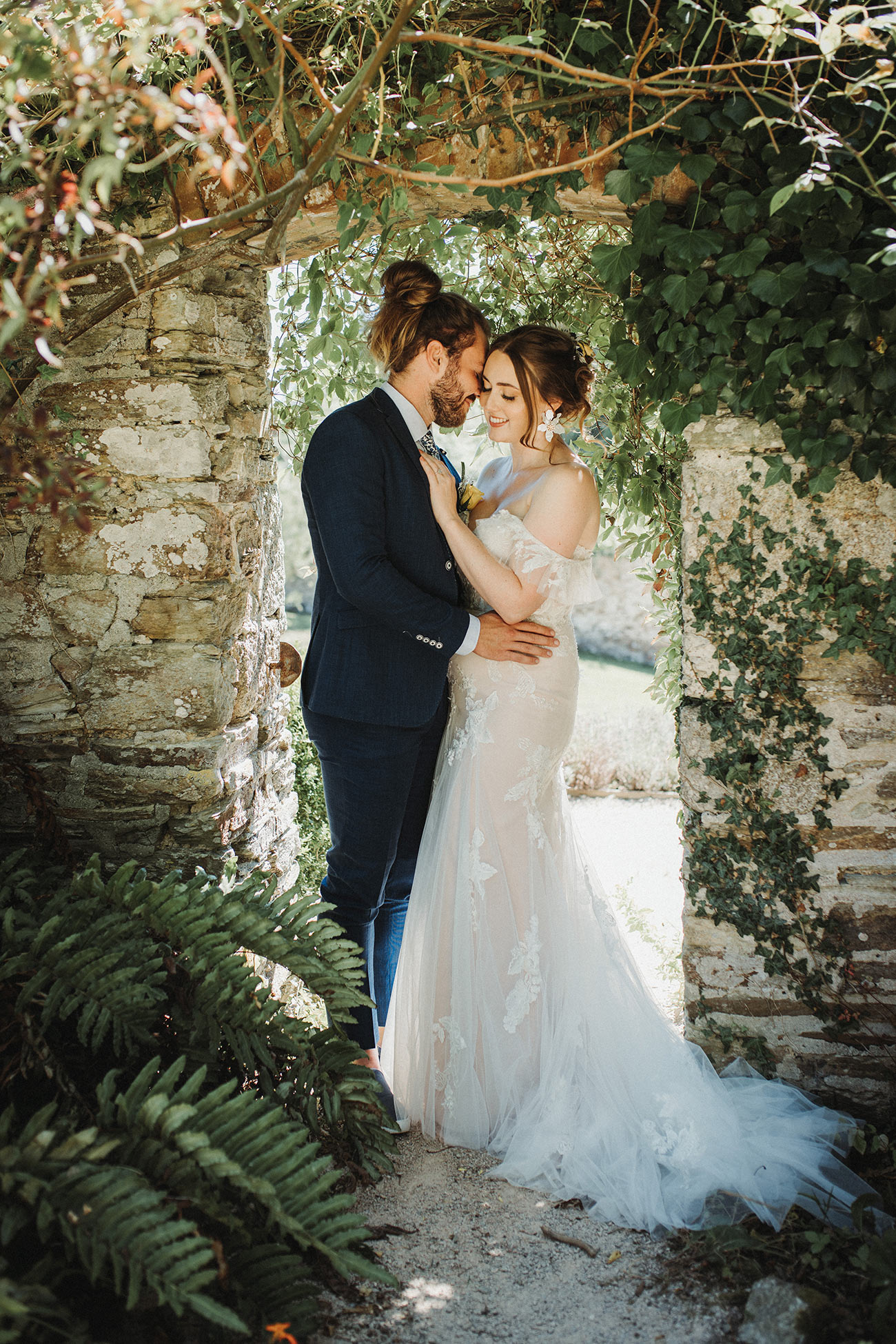 Katie Goff Photography
Katie Goff Photography
This issue, our features range from a planning Q&A and the latest wedding trends to choosing those all-important rings, entertainment ideas for all ages and mixing up your wedding day timeline – sunset ceremony, anyone? And prepare for a bridal fashion fix as we showcase the hottest new bridal gowns landing in Cornwall's boutiques.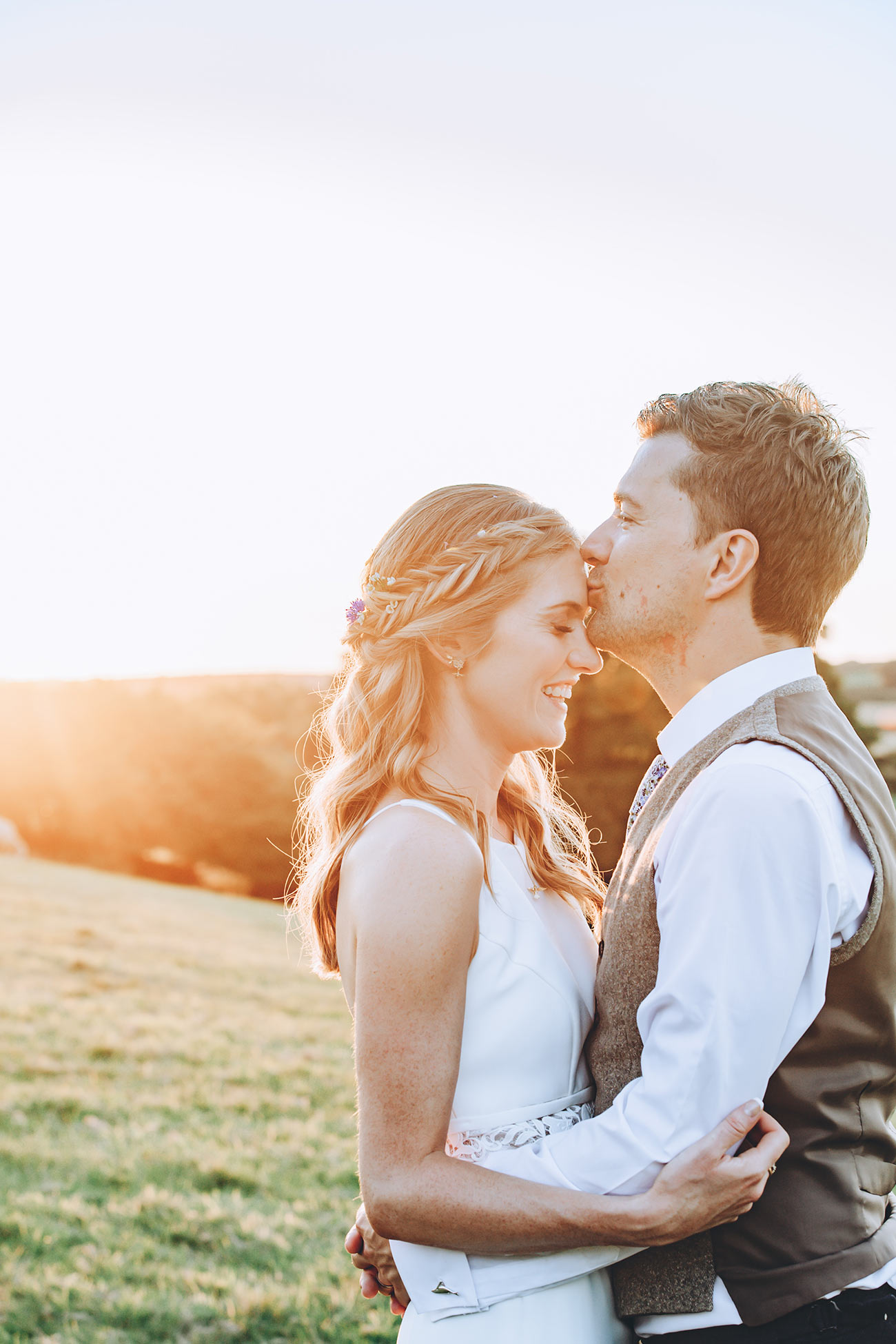 Laura Buffery Photography
Katie Goff Photography
You'll find some gorgeous examples in our bridal fashion story She's The One, which features a selection of modern romantic gowns in the elegant climes of new wedding venue, Polstrong Manor. In Love Struck, you'll find a gorgeous carnival of blousy blooms, seriously chic dresses and pared-back styling in the beautiful setting of Boconnoc.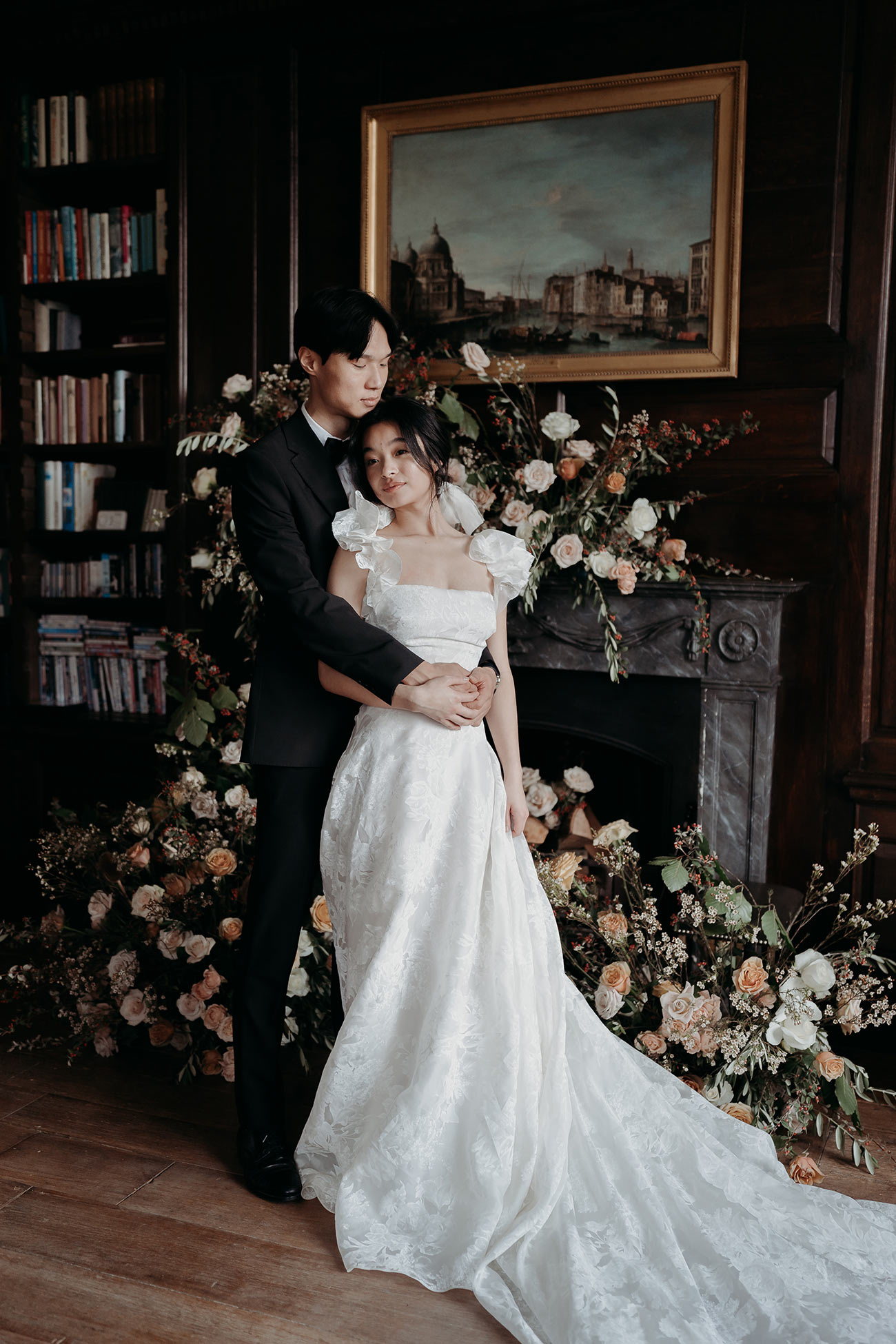 Kamila Nowak Photography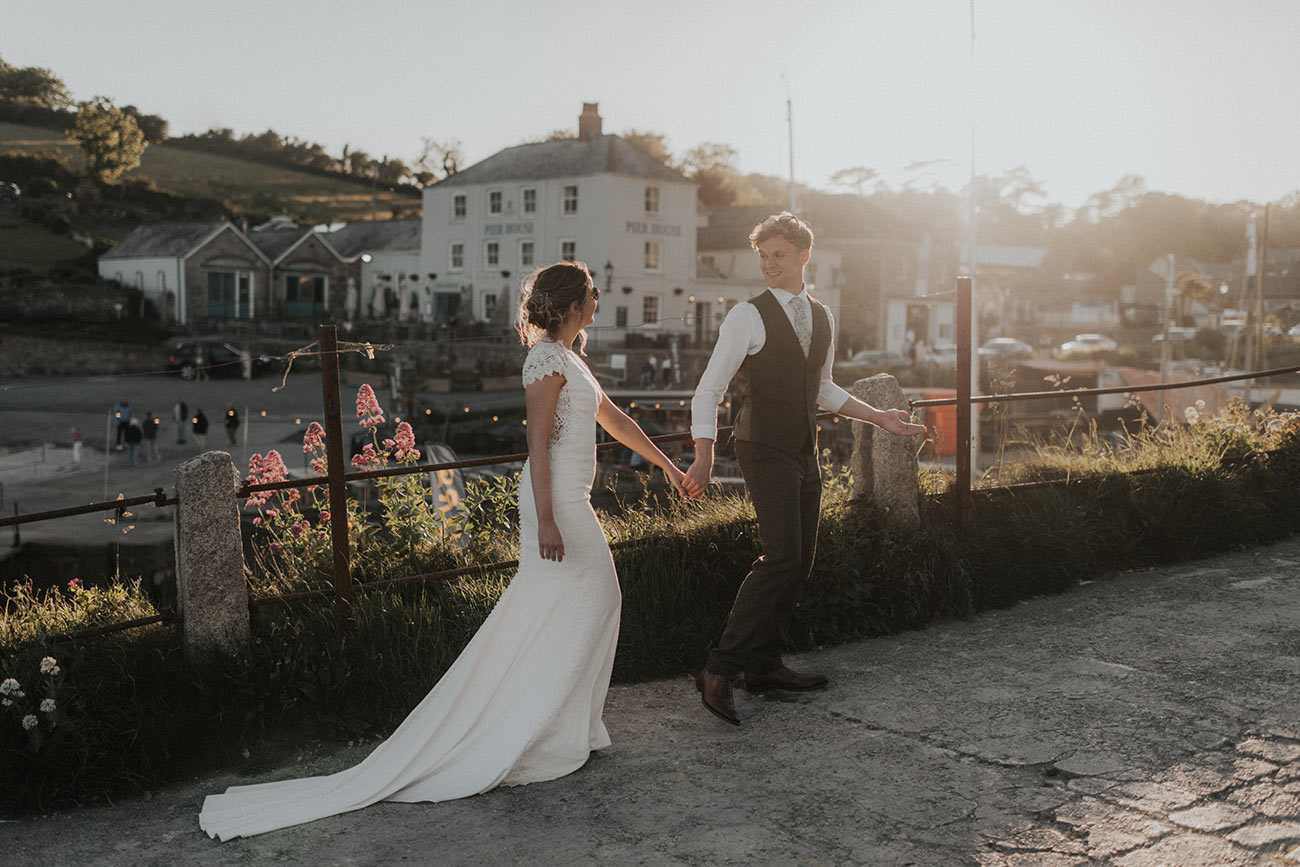 Lauren Knuckey Photography
For summer styling inspiration, Mediterranean Dreams is bursting with zesty hues, floral details and Italian kitchen garden vibes in the sun-kissed gardens of Carwinion House. And, on the edge of Mount's Bay, The Godolphin offers a dream canvas for a scheme of coral and pink with a luxe boho edge in Shore Thing.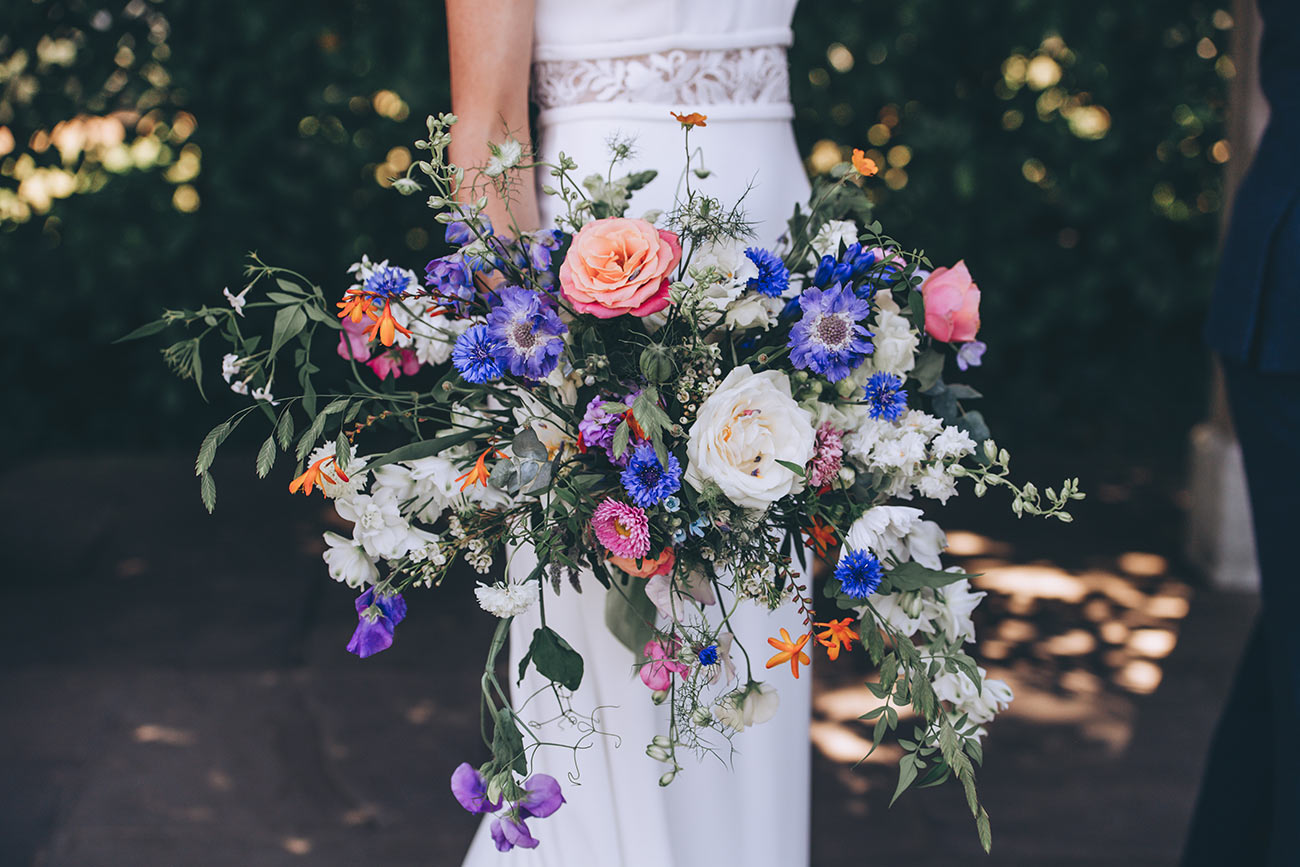 Laura Buffery Photography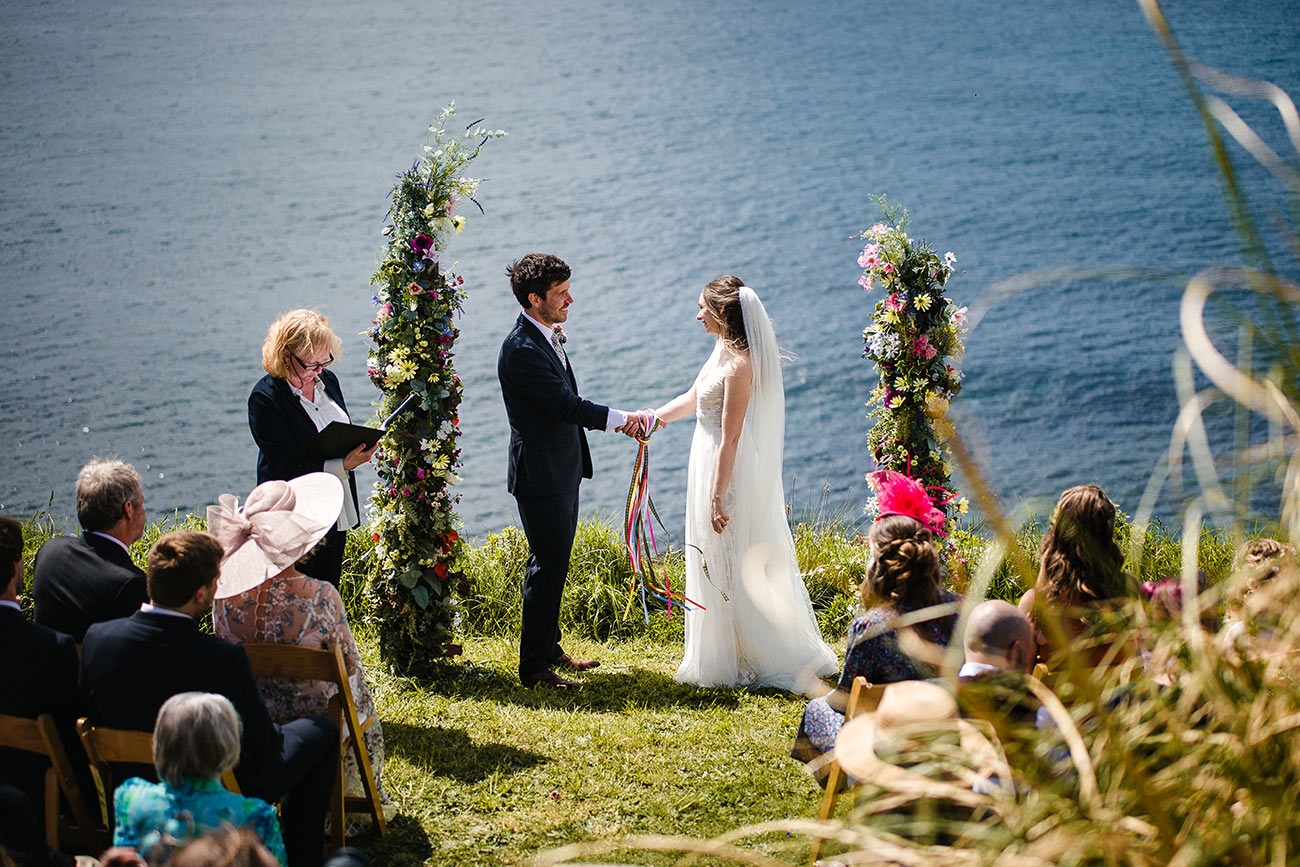 Kathryn Clarke-Mcleod Photography
Then there's the weddings. From Jules and Kieran's DIY wedding in the heart of the Cornish countryside to Sarah and Tom's colourful tipi wedding on the cliffs of Porthleven – each wedding is filled with so much joy, love and personality – not to mention Cornwall at its most beautiful.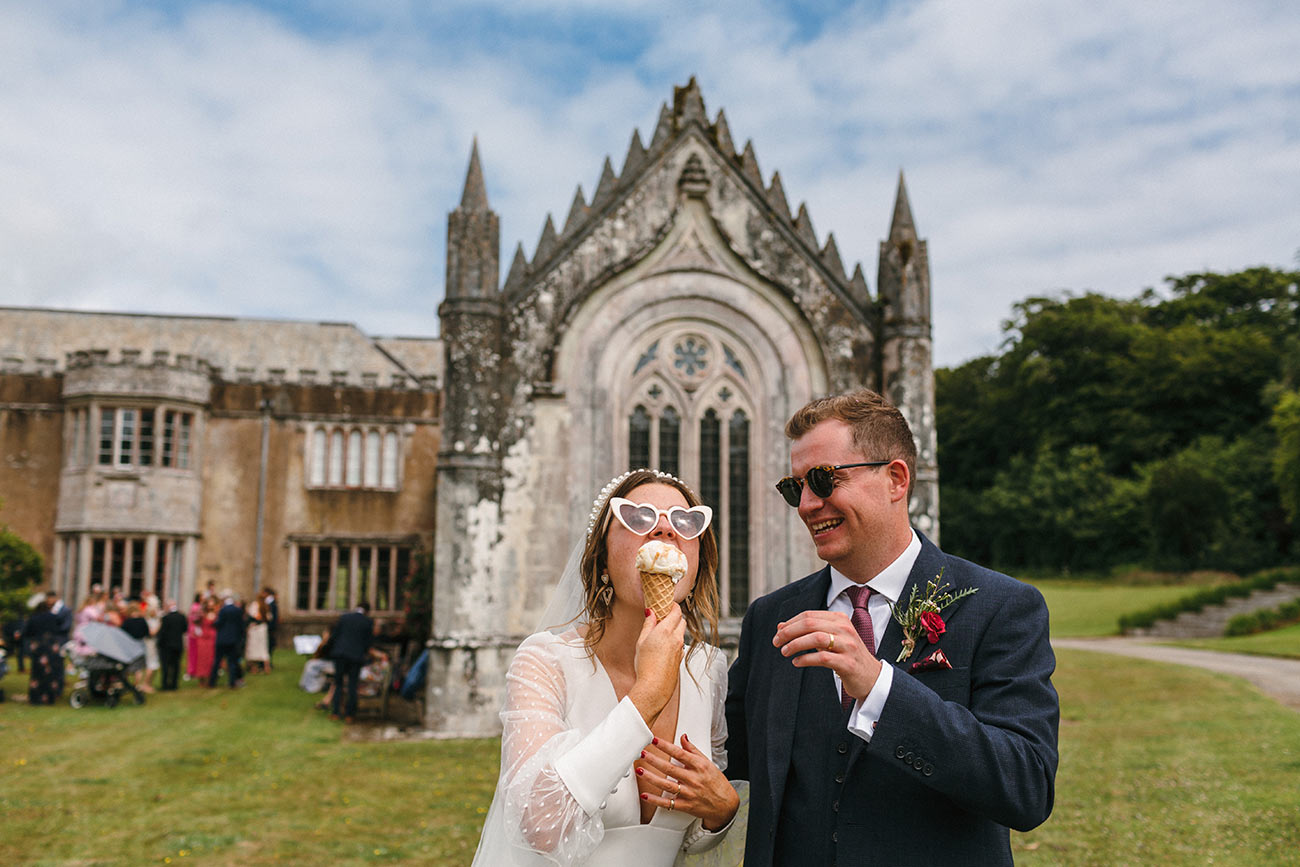 Freckle Photography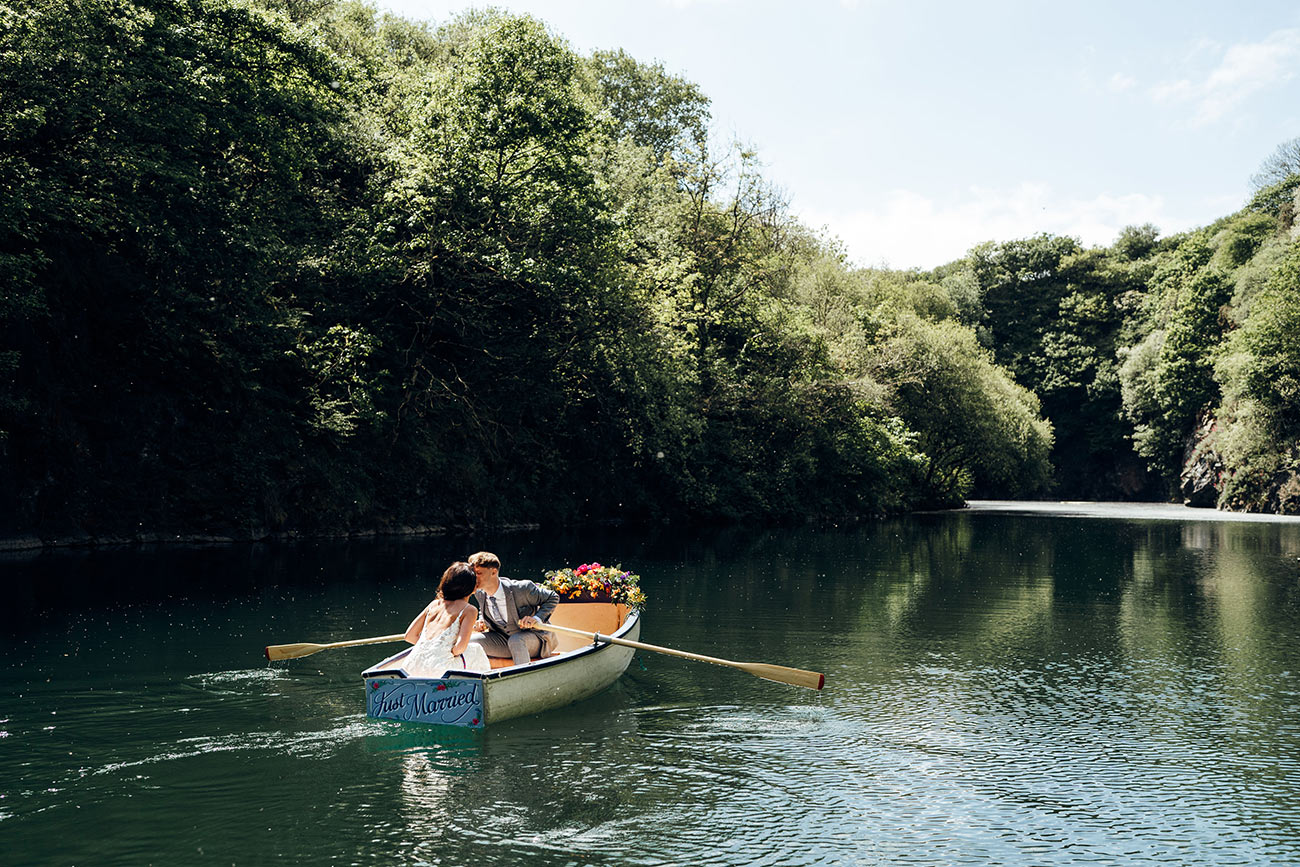 Toby Lowe Photography
Keep up to date with all things Wed by heading to our website, following us on Instagram at @wedmagazine and signing up to our weekly newsletter via our homepage on wedmagazine.co.uk.
But, for now, it's time to get comfy, grab a cuppa and let the wedding planning commence!
Rebecca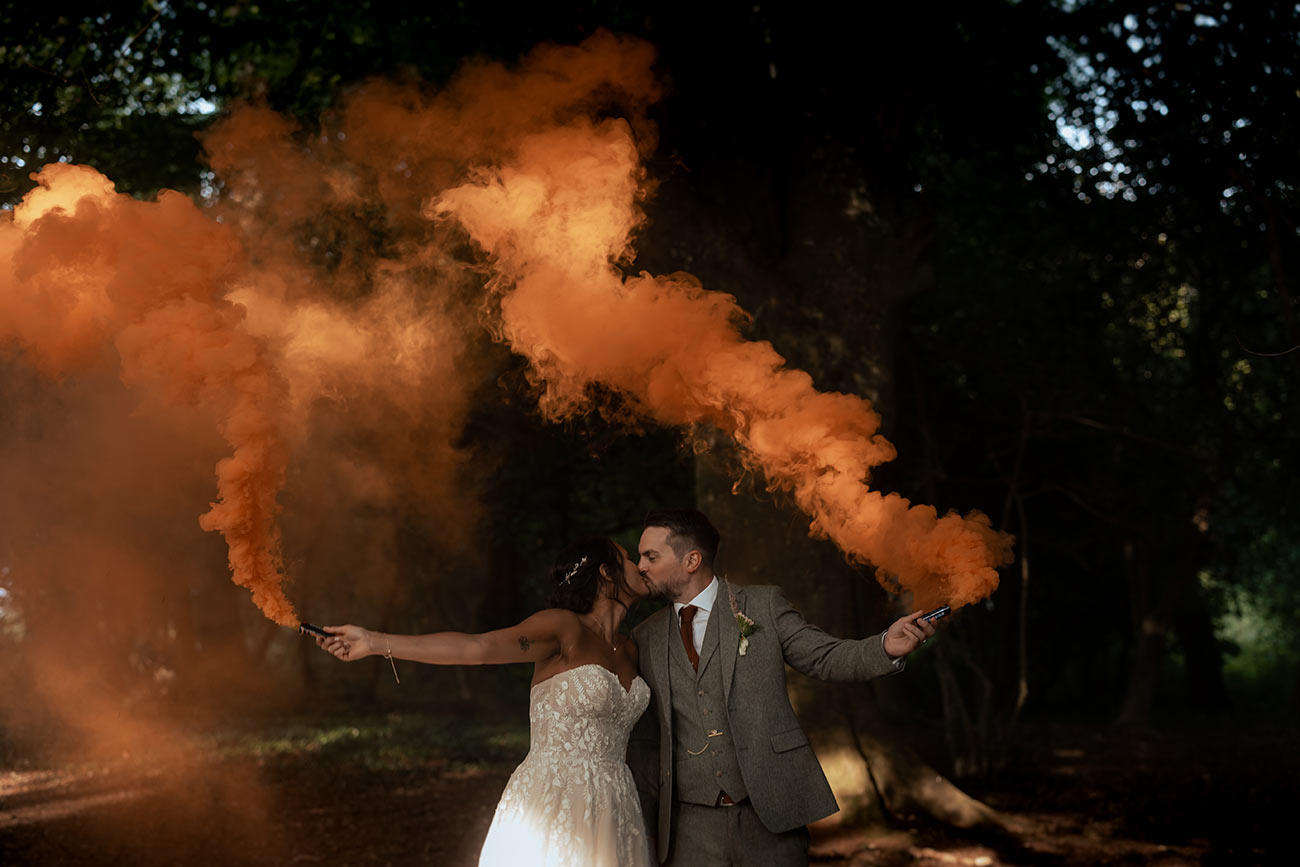 Thomas Frost Photography
STYLE
18. THE COLOUR OF LOVE
Embrace shades of red for a romantic W-day look
22. SHE'S THE ONE
Spin a modern fairytale in gowns of chiffon and tulle
32. LOVE STRUCK
A modern country house romance at Boconnoc
38. WED'S WISH LIST
Dream dresses and lust-worthy shoes
42. THE TOP TRENDS OF 2023
The looks to love for the coming year, from bold bows to micro minis
50. WED'S BOUDOIR
Bridal beauty tips and trends
52. BE JEWELLED
Captivating bridal jewels, from Italian chic to capsule treasures
56. A DESIGN FOR LIFE
Find a forever-worthy ring with this guidance from the experts
67. SUIT YOURSELF
The leading looks for the man of the moment
71. DRESSED TO IMPRESS
Seriously stylish grooms give the lowdown on their big day attire
78. MEDITERRANEAN DREAMS
A garden wedding bursting with the scents and shades of summer
84. SHORE THING
Warm coral hues and luxe boho vibes for a stunning wedding by the sea
FEATURES
62. HERE COME THE GIRLS!
25 key roles for your bride squad
77. WED'S HIP LIST
Fresh, fun and fabulous ways to add a unique touch to your day
90. ASK THE WEDDING PLANNERS
The experts solve your wedding planning dilemmas
95. THE TREND REPORT
Our favourite wedding trends for 2023
100. NEW ORDER
Mix up your W-day timeline for a standout – and so-you – celebration
105. SIGNED, SEALED, DELIVERED!
How to set the scene for your big day in style
109. THE GENERATION GAMES
Keep all ages entertained with these crowd-pleasing ideas
144. CEREMONIALLY SPEAKING
A rundown on the various options for formalising your union
146. A NEW WEDDINGS LAW?
Nicola Le Couteur Bisson looks at the possible future for weddings in England
REGULARS
6. BRIDAL BUZZ
What's new, what's hot, what's on
113. WED'S VENUES GUIDE
The ultimate guide to Cornwall's finest wedding venues
153. GOT WED
Newly-weds share a glimpse of their day
194. NOTES ON A WEDDING
Top tips for your planning pleasure
Editor
Rebecca Matthews
Deputy editor
Lucy Higgins
Chief features writer
Hannah May
Contributors
Elizabeth Chester, Becci Clubb, Rebecca Green, Jessica Kearney, Hazel Parsons, Sophie Walker
Design
Matt Sanwell, Design UNLTD
Advertising and Management
Brendan Sleeman
Distribution
Jenna Matthews
Finance
Morwenna Matthews
Publisher
Wed Magazine
28 Reens Crescent
Heamoor
Penzance
Cornwall
TR18 3HW
01736 331456
wed@wedmagazine.co.uk
wedmagazine.co.uk
Print
Deltor Communications Ltd
Cover image
Photography Liam Arthur liamarthur.com
Venue Polstrong Manor instagram.com/polstrong_manor_cornwall
Styling & make-up Suzi Winter suziwinter.co.uk
Dress Made With Love, St Ives Bridal Boutique stivesbridalboutique.co.uk
Hair Dukes & Dames dukesanddames.com
Hairband The Lucky Sixpence X Ness Bridal theluckysixpence.co.uk
instagram.com/nessbridal
Model Tessa Maye
Wed

Directory

All you need from the finest wedding suppliers in Cornwall and Devon