The Latest Cornwall Issue of Wed Magazine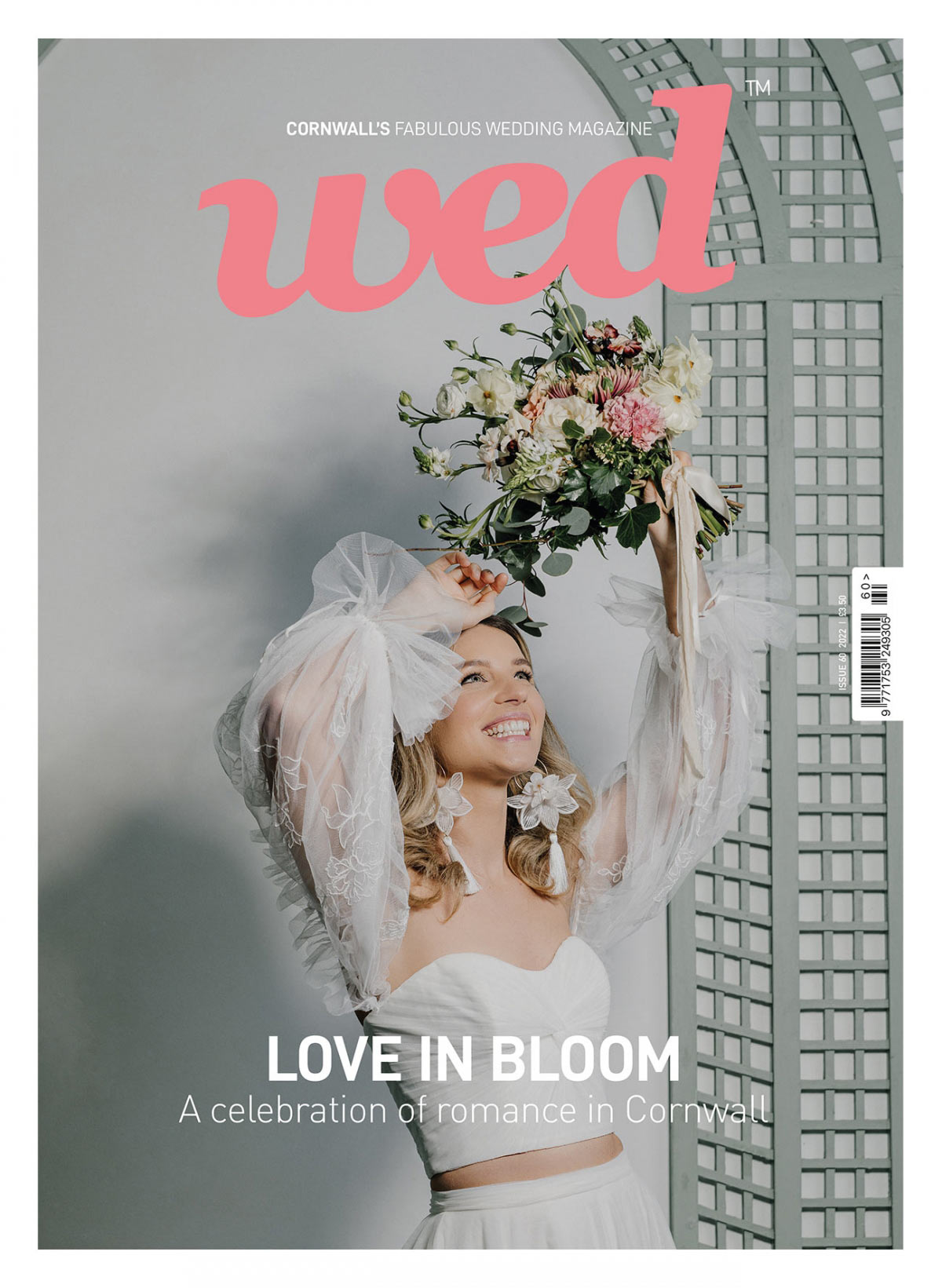 Cornwall Wed Magazine - Issue 60
15 YEARS OF WED!
It's hard to believe that Wed is 15 years old!
A lot has changed in the world since we launched our first issue back in 2007. From the rise of digital media to a global financial crisis and pandemic, our tiny team has published throughout in the far western corner of Cornwall, armed with a passion for showcasing beautiful inspiration, love and boundless joy in gorgeous print.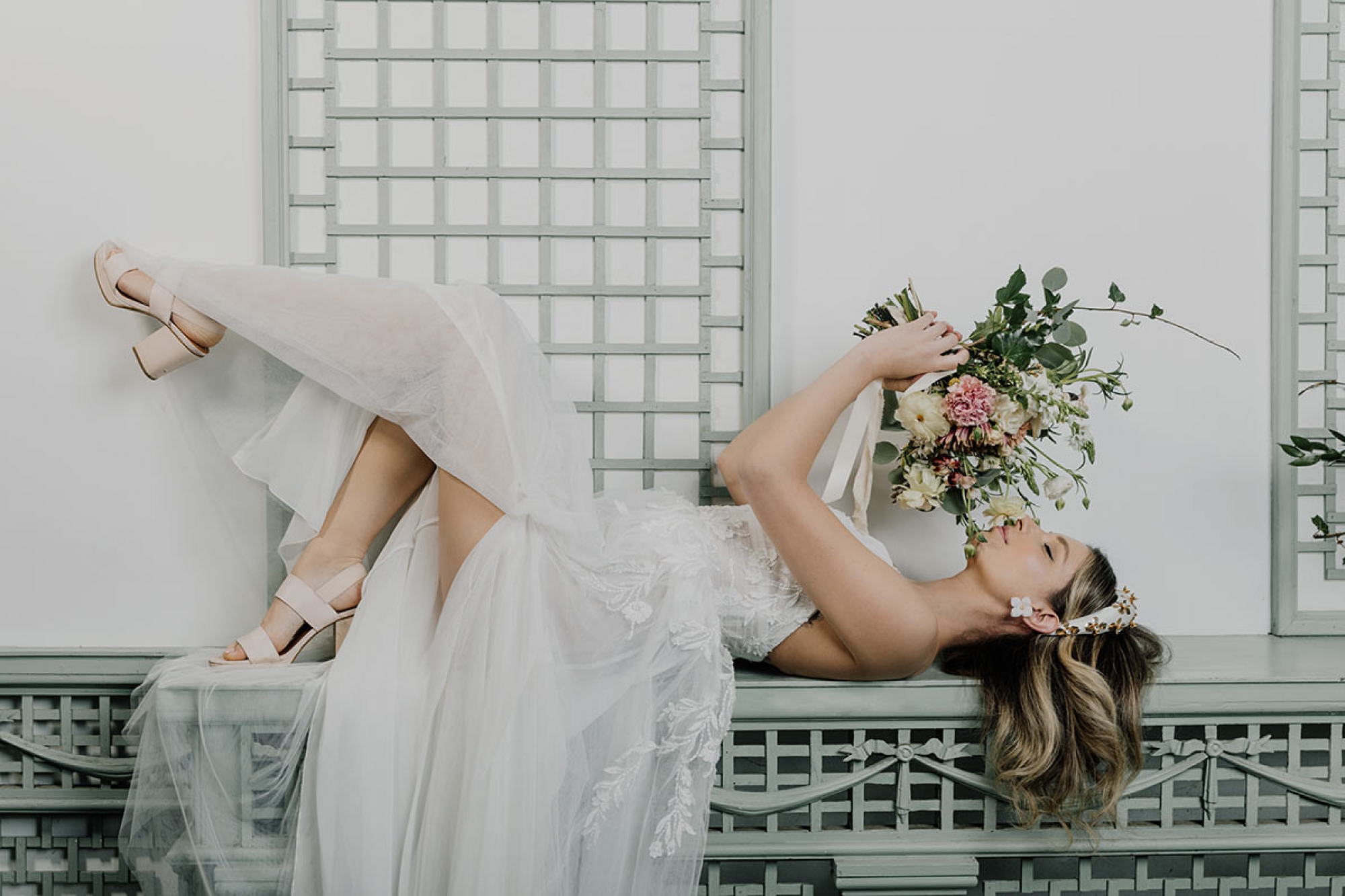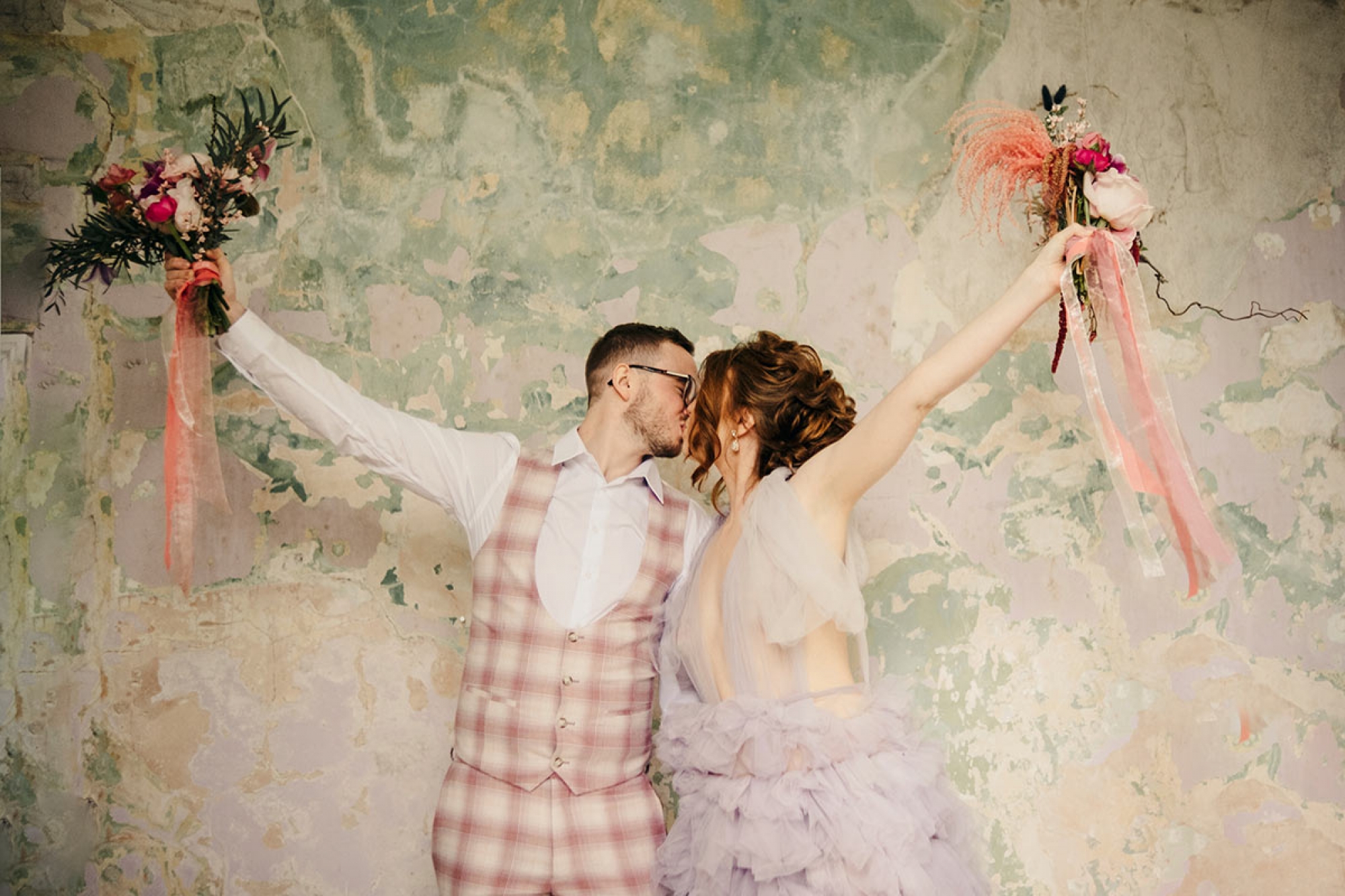 The vision of couples has changed, too. Throwing out the rulebook was a key part of Wed's ethos when we launched – and, to our delight, in those intervening 15 years, we've seen caution thrown to the wind as our readers have celebrated their likes and loves on their wedding day in all their carefree glory. And the industry has more than risen to the challenge. From the photographers to the florists, the stylists to the celebrants and everyone who makes the modern wedding such an awe-inspiring experience, it's a pleasure to be part of such a wonderful, creative and talented bunch of people. It's been 15 exhilarating years and we're so proud to be here, still doing what we love in this epic county we're lucky enough to call home.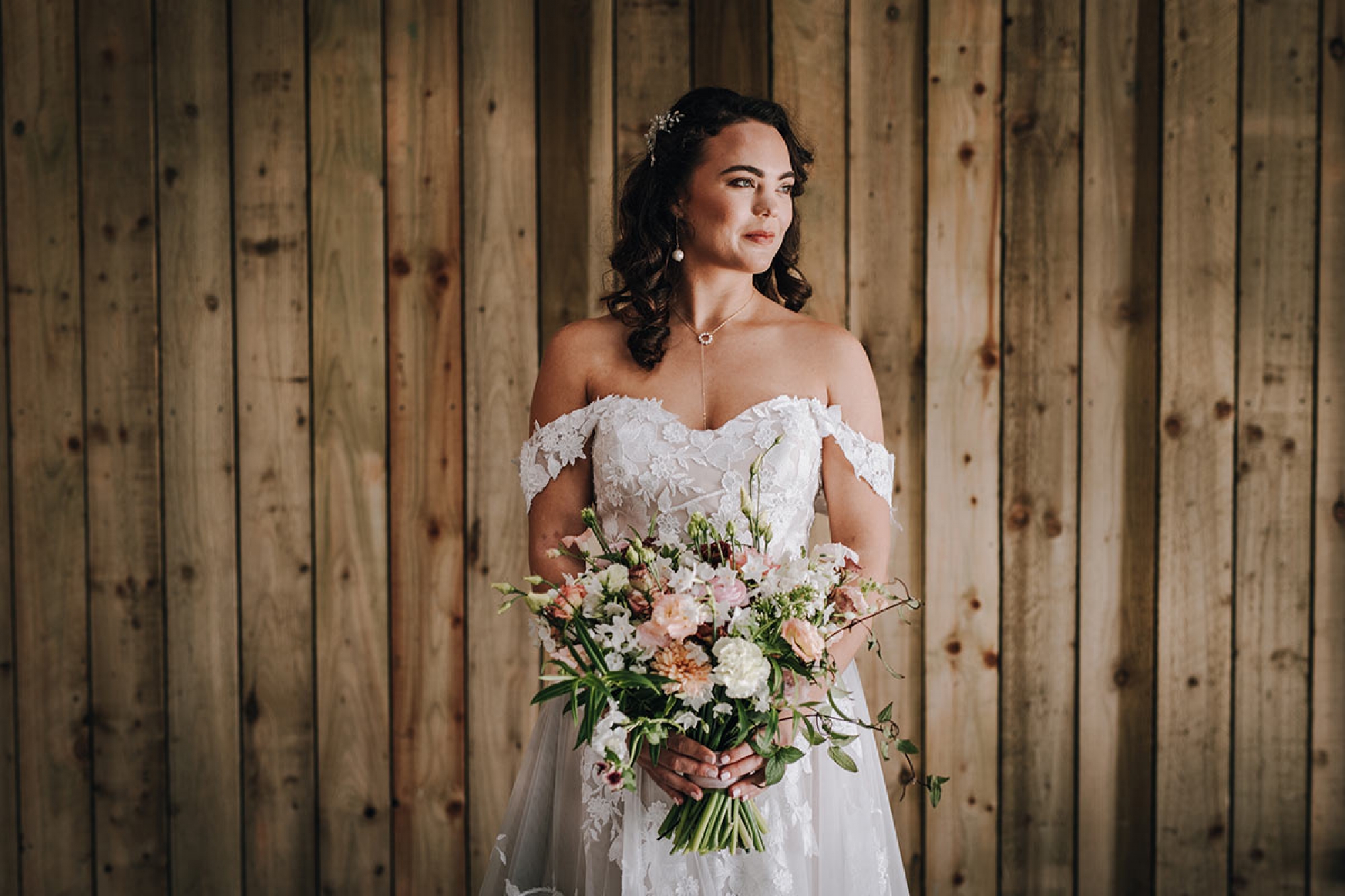 This issue, our gaze is firmly fixed on joyful times ahead. We're celebrating all things new: the freshest ideas, the wow-worthy trends and the fresh-from-the-catwalk dresses.
Tucked away in a magical corner of the county, Port Eliot's 18th century orangery was the setting for our bridal fashion story Darling Buds – full of light, floral dresses, statement accessories and romantic blooms, it's full of the promise of joy and warmer months ahead. Meanwhile, This Year's Love is a stunning showcase of contemporary gowns at Boconnoc, from soft fabrics to super-chic ruffles, lace and bows.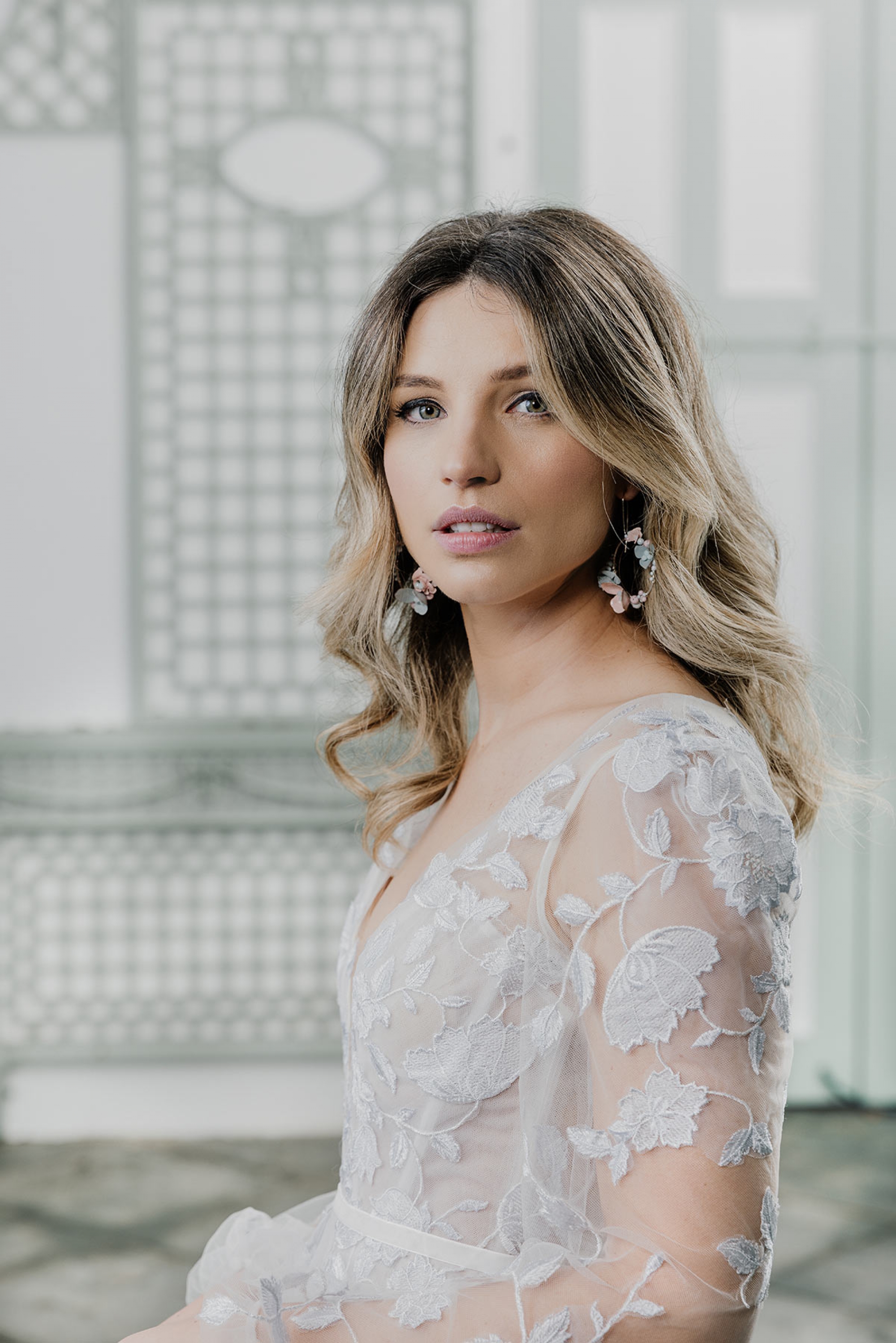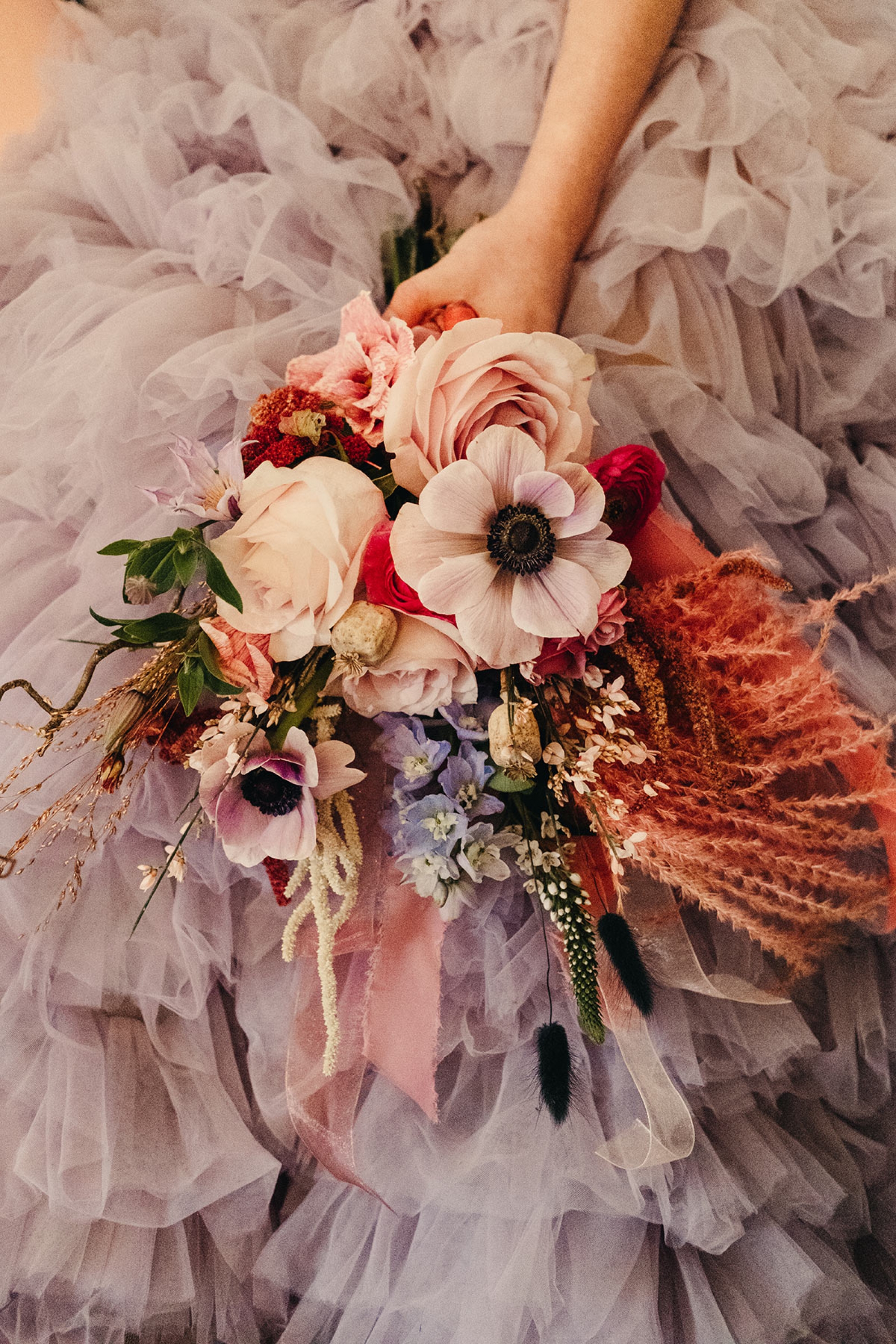 In Dream Scene, some of the region's top wedding stylists share their favourite trends for styling your day, while a brilliant bunch of florists offer fresh ideas for your big-day blooms in Floral Forecast. With sustainability being a cornerstone of the modern wedding, we share expert advice for an earth-friendly affair in 10 Tips for a Sustainable Wedding and sourcing rings with minimal impact on the planet in Ring Awakening.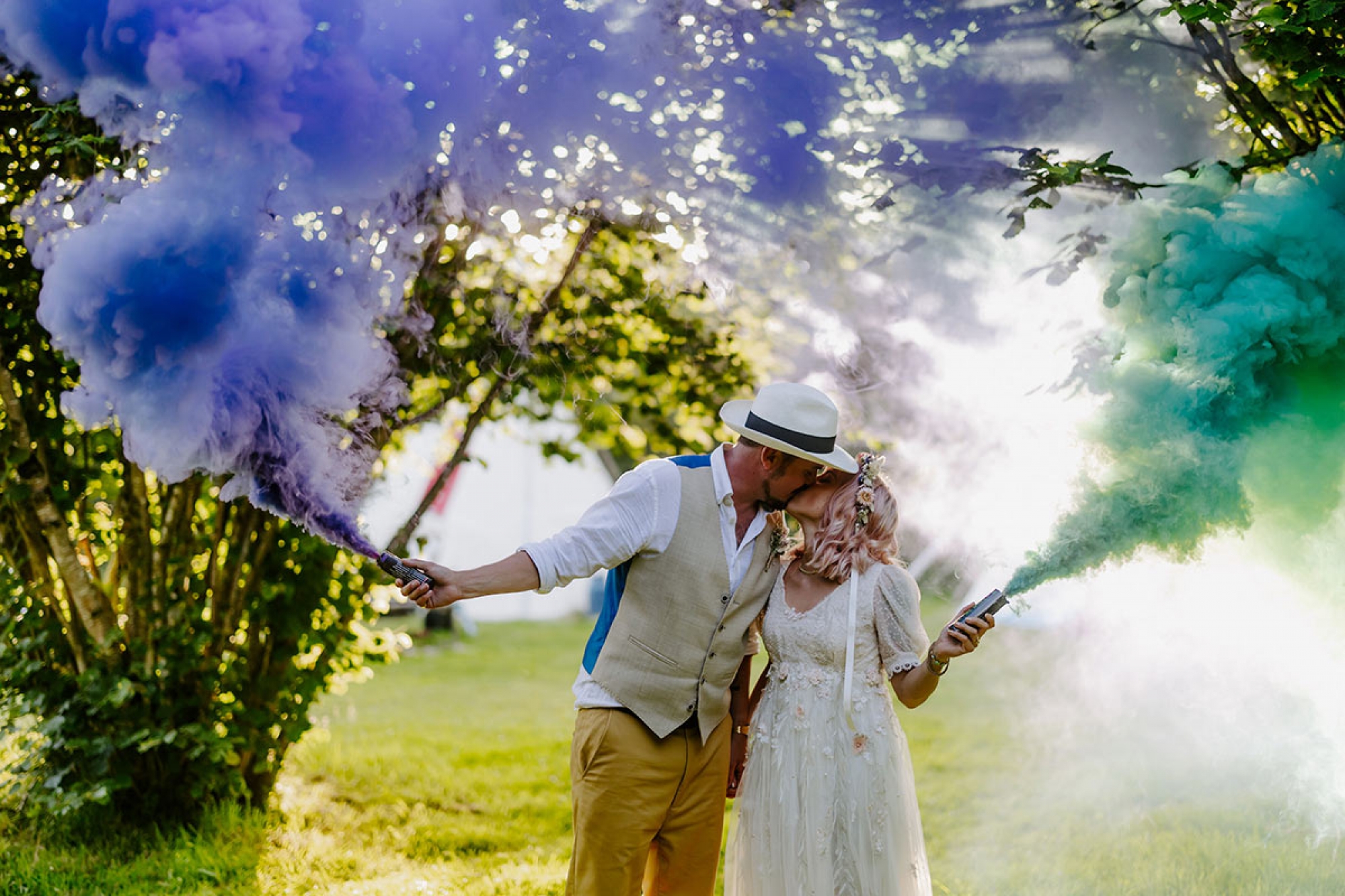 While the pandemic has led to a boost in the intimate wedding movement, we're also seeing a renewed love for big, blowout weddings in a world hungry to party – see Big Love for some top tips for celebrating on a grand scale. And, talking of parties, A Hen to Remember is full of ideas for bidding farewell to singledom in style.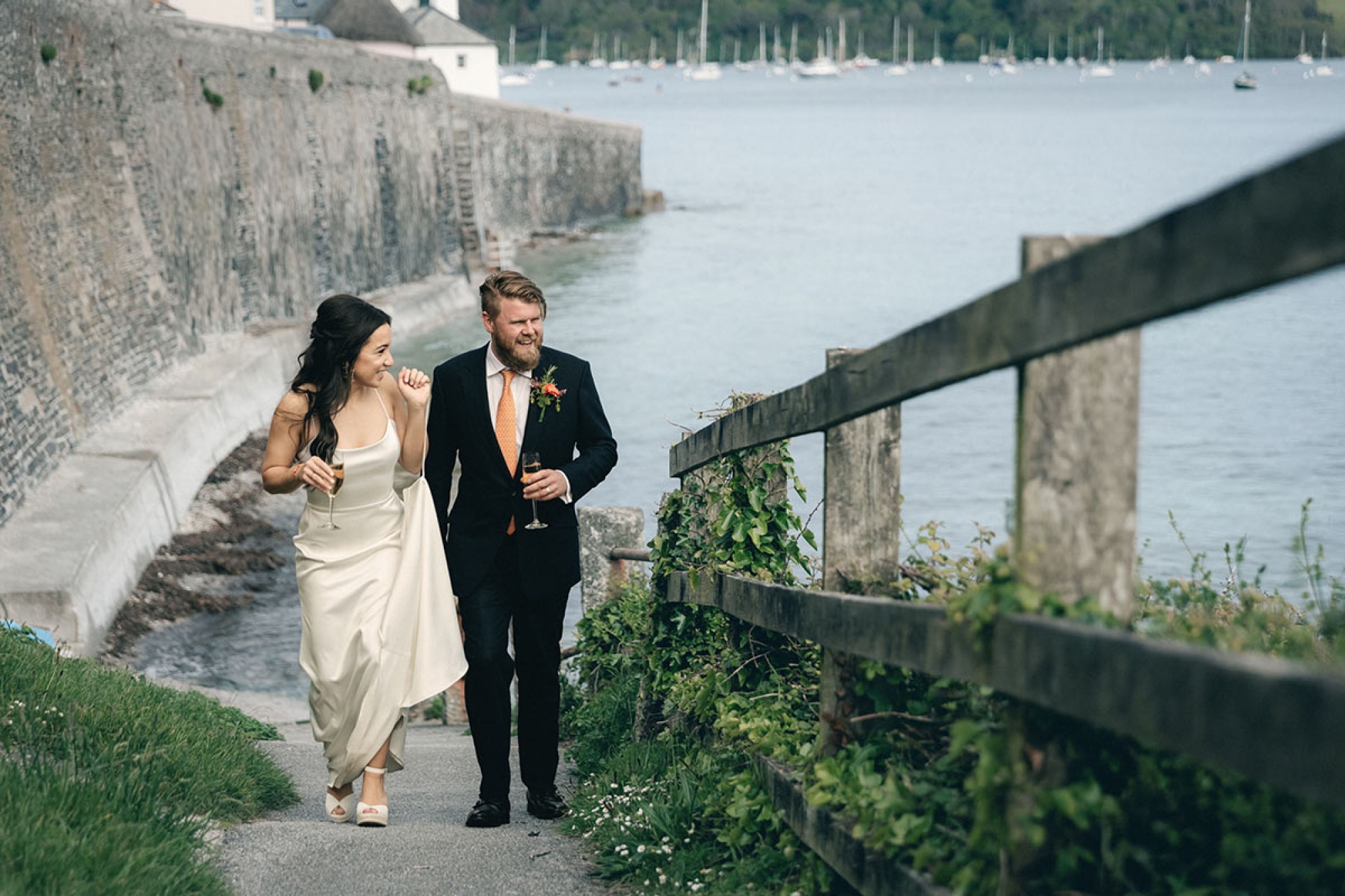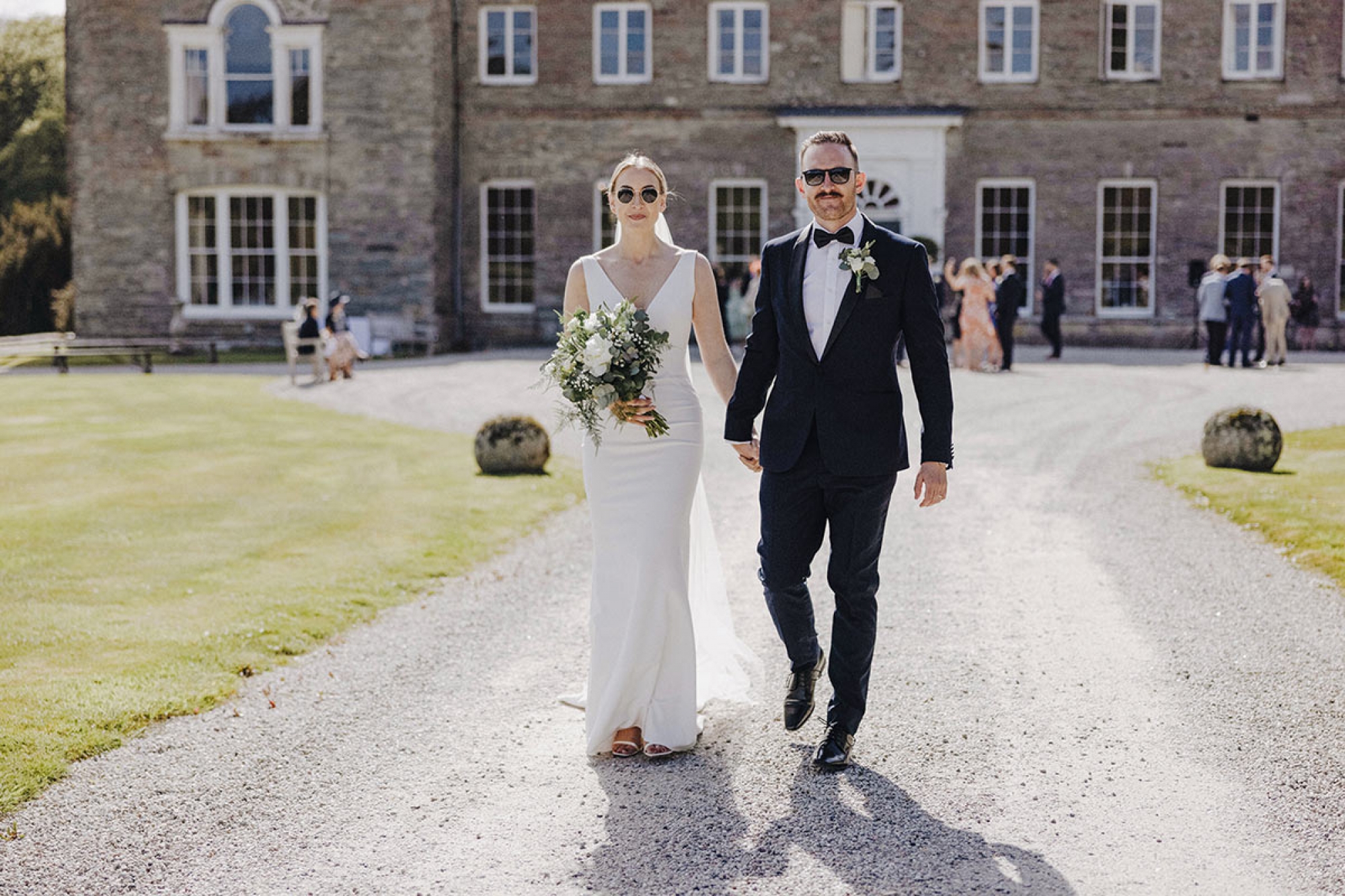 Fairground Attraction captures the party spirit perfectly with its fun-filled, funfair-inspired styling and showstopping bridal style, while Natural Beauty blends organic tones and dreamy florals for a modern romance in the Cornish countryside.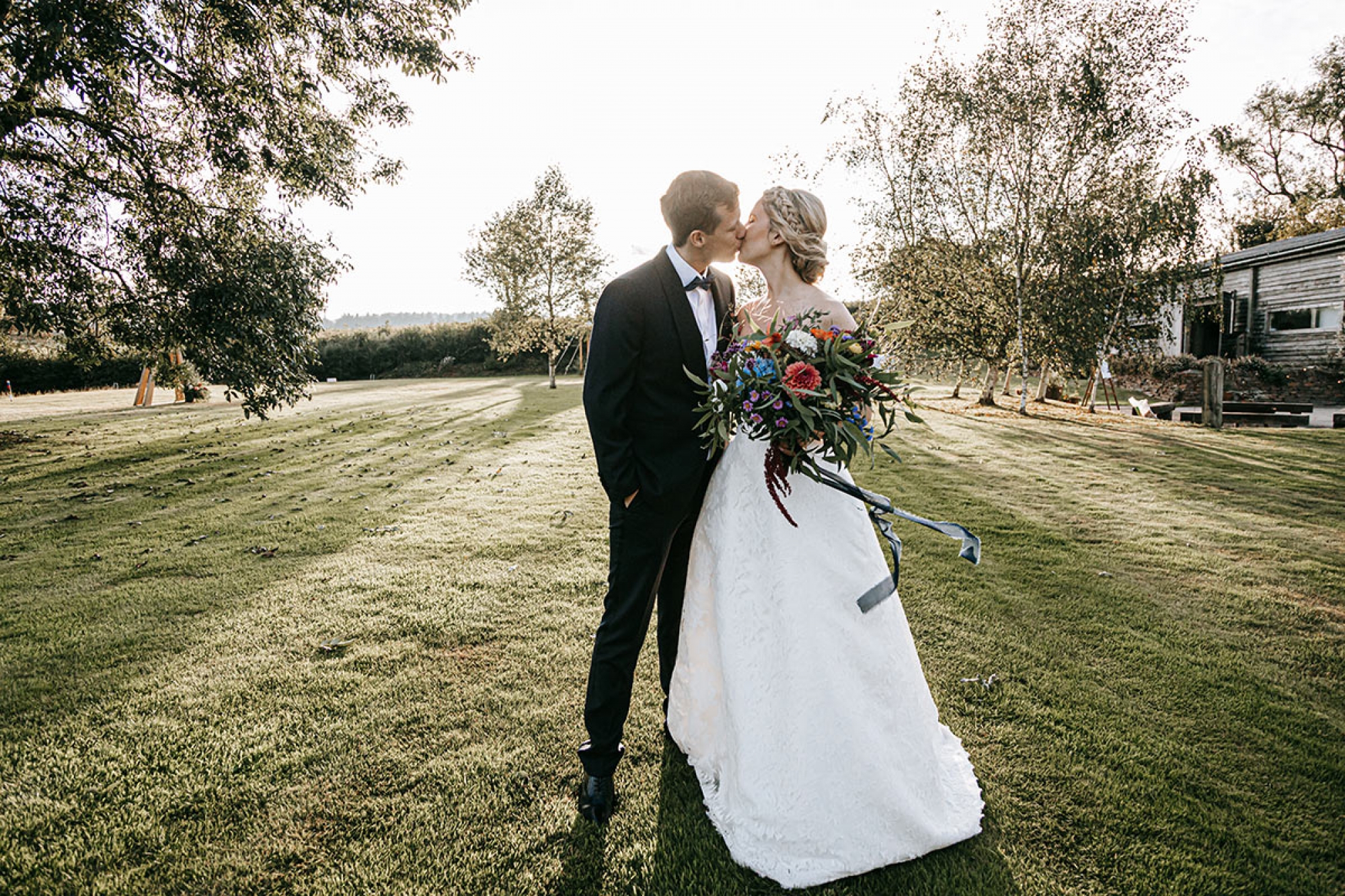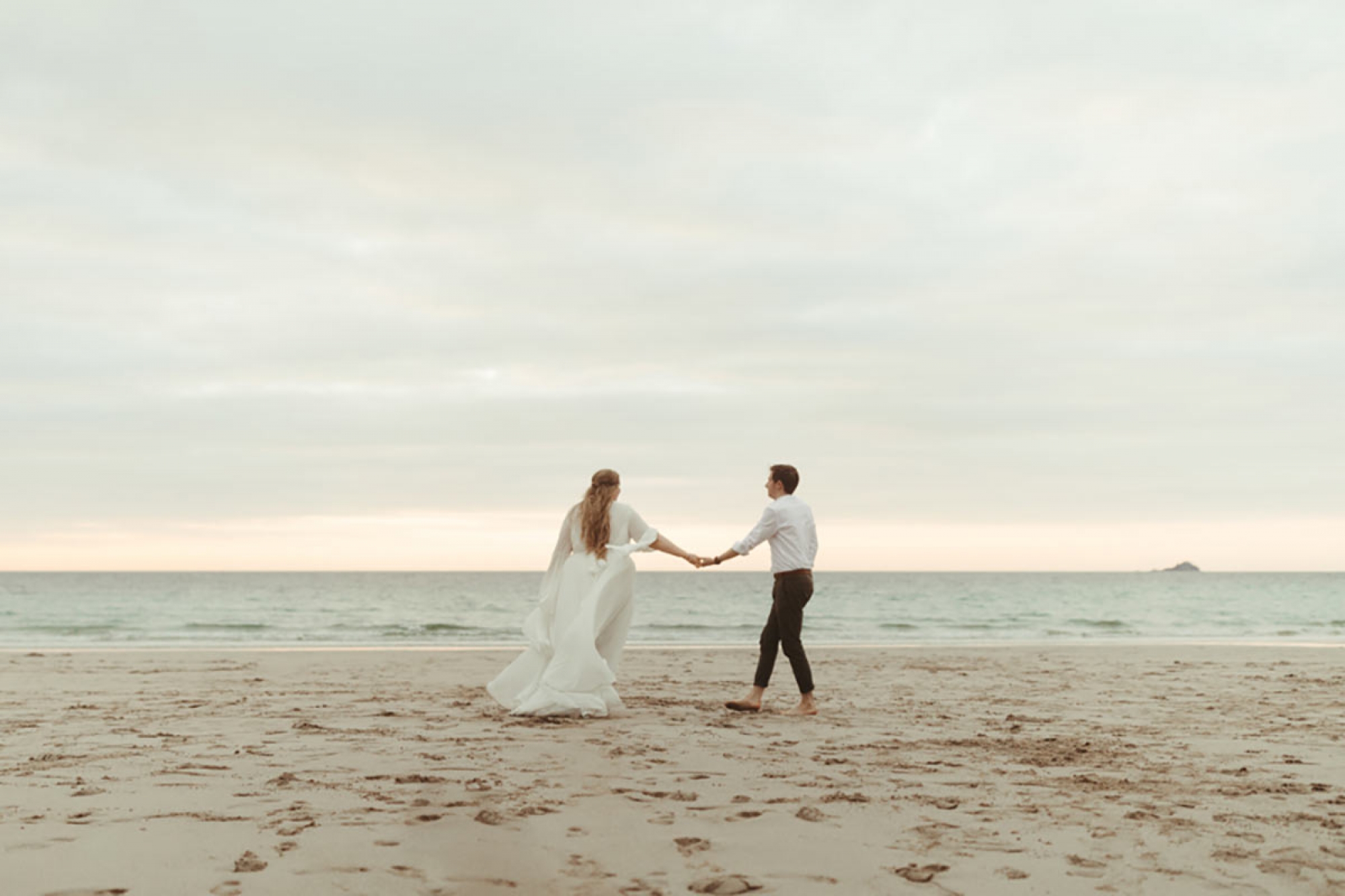 Wed has always been underpinned by a mission to celebrate love in this incredible county. From Ellen and Jamie's elopement on the rugged clifftops of the far west to Michaela and Dan's colourful contemporary wedding in Camel Valley, the love stories in our Got Wed section capture the dream of a Cornish wedding in soul-stirring style. We've loved putting this issue, and every other one for the past 15 years, together for you. Enjoy!
Rebecca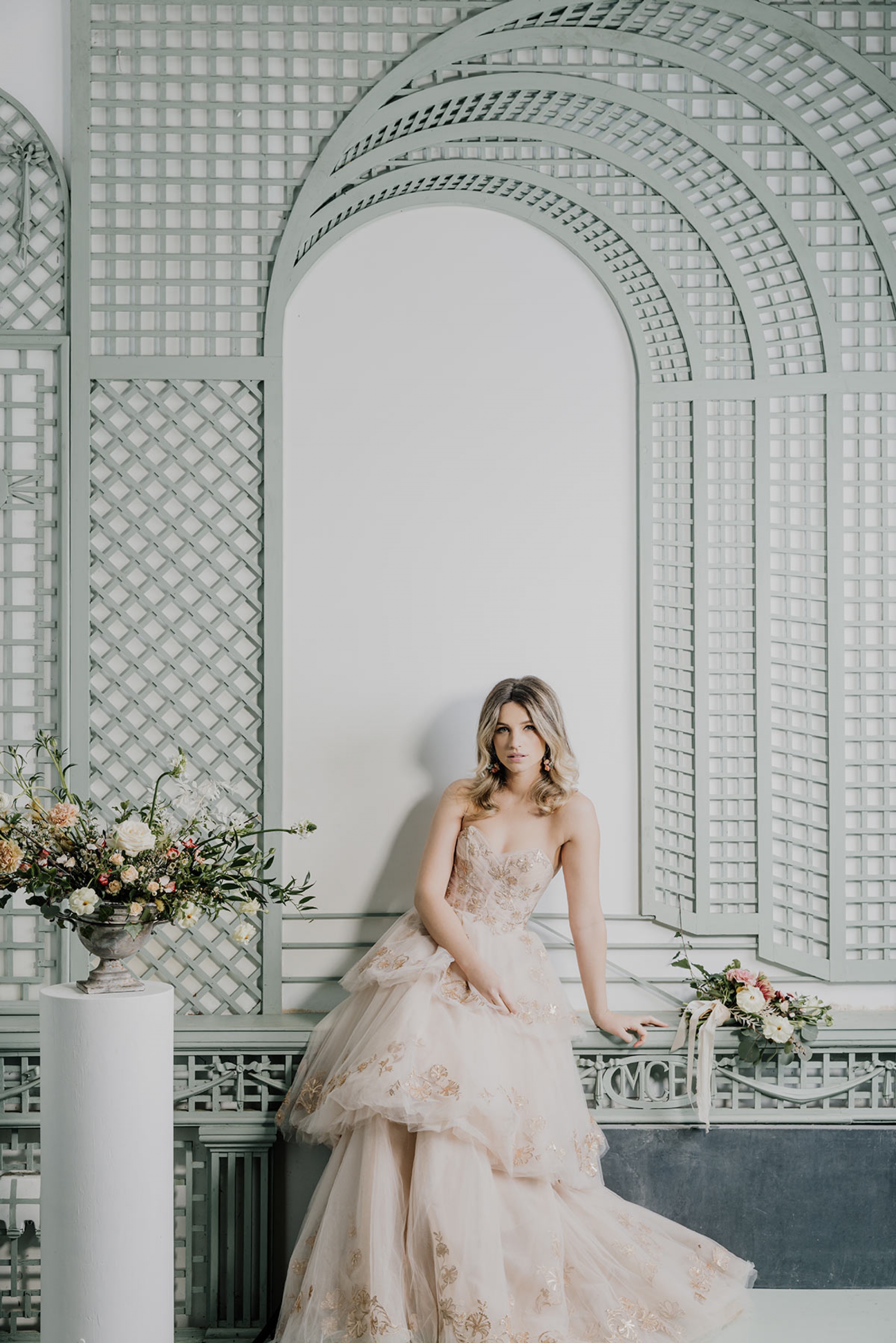 STYLE
12. PEARLY QUEEN
Wear pearls on W-day, from your tresses to your toes
16. DARLING BUDS
Feather-light, floral dresses made for romance
26. A LADY IN LOVE
Ruffles, lace and exquisite cuts for a modern love story
32. WED'S WISH LIST
Dream dresses and head-turning accessories
38. WED'S TREND REPORT
Kick-start your quest for 'the one' with these hot bridal looks
48. WED'S BOUDOIR
Bridal beauty tips and trends
60. SUIT YOURSELF
Country gent or coastal cool? Wear your personal style with panache on W-day
67. WED'S HIP LIST
Fresh, fun and fabulous ways to add a unique touch to your day
70. FAIRGROUND ATTRACTION
Delight your guests with a carnival of colour and funfair inspired details
78. NATURAL BEAUTY
Embrace a modern rural romance with organic tones and dreamy florals
FEATURES
50. RING AWAKENING
Expert advice for finding an exquisite and earth-friendly wedding ring
54. A HEN TO REMEMBER
From gin-making to zipwiring, here's how to bid farewell to singledom in style
84. WE ARE FAMILY
Mark the creation of your new blended family with these love-filled ideas
88. 10 TIPS FOR A SUSTAINABLE WEDDING
From food to flowers, how to plan a stylish and sustainable celebration
92. DREAM SCENE
The wedding stylists share their favourite trends for a wow factor wedding
100. FLORAL FORECAST
The freshest looks for wedding flowers picked out by the floral experts
107. BIG LOVE
Big weddings are back! Here's how to throw a wedding on a grand scale
112. SPEECH THERAPY
Top tips for nailing your wedding speeches
117. WED'S VENUES GUIDE
The ultimate guide to Cornwall's finest wedding venues
120. THE LOWDOWN ON PRE-WEDDING ANXIETY
How to deal with the pressures of the planning period
REGULARS
10. BRIDAL BUZZ
What's new, what's hot, what's on
153. GOT WED
Newly-weds share a glimpse of their day
194. NOTES ON A WEDDING
Top tips for your planning pleasure
Editor
Rebecca Matthews
Deputy editor
Lucy Higgins
Chief features writer
Hannah May
Contributors
Elizabeth Chester, Rebecca Green, Sophie Walker-Sunderhauf
Design
Matt Sanwell, Design UNLTD
Advertising and Management
Brendan Sleeman
Distribution
Jenna Matthews
Finance
Morwenna Matthews
Publisher
Wed Magazine
28 Reens Crescent
Heamoor
Penzance
Cornwall
TR18 3HW
01736 331456
wed@wedmagazine.co.uk
wedmagazine.co.uk
Print
Deltor Communications Ltd
Cover image
Photography Kirstin Prisk kirstinprisk.co.uk
Dress Willowby by Watters, St Ives Bridal Boutique stivesbridalboutique.co.uk
Styling & make-up Suzi Winter suziwinter.co.uk
Hair Ro Hair rohair.co.uk
Earrings Victoria Louise Accessories victoria-louise.co.uk
Flowers Perdie's Flowers perdiesflowers.co.uk
Model Tessa Maye
Wed

Directory

All you need from the finest wedding suppliers in Cornwall and Devon