The Cornwall Edition of Wed Magazine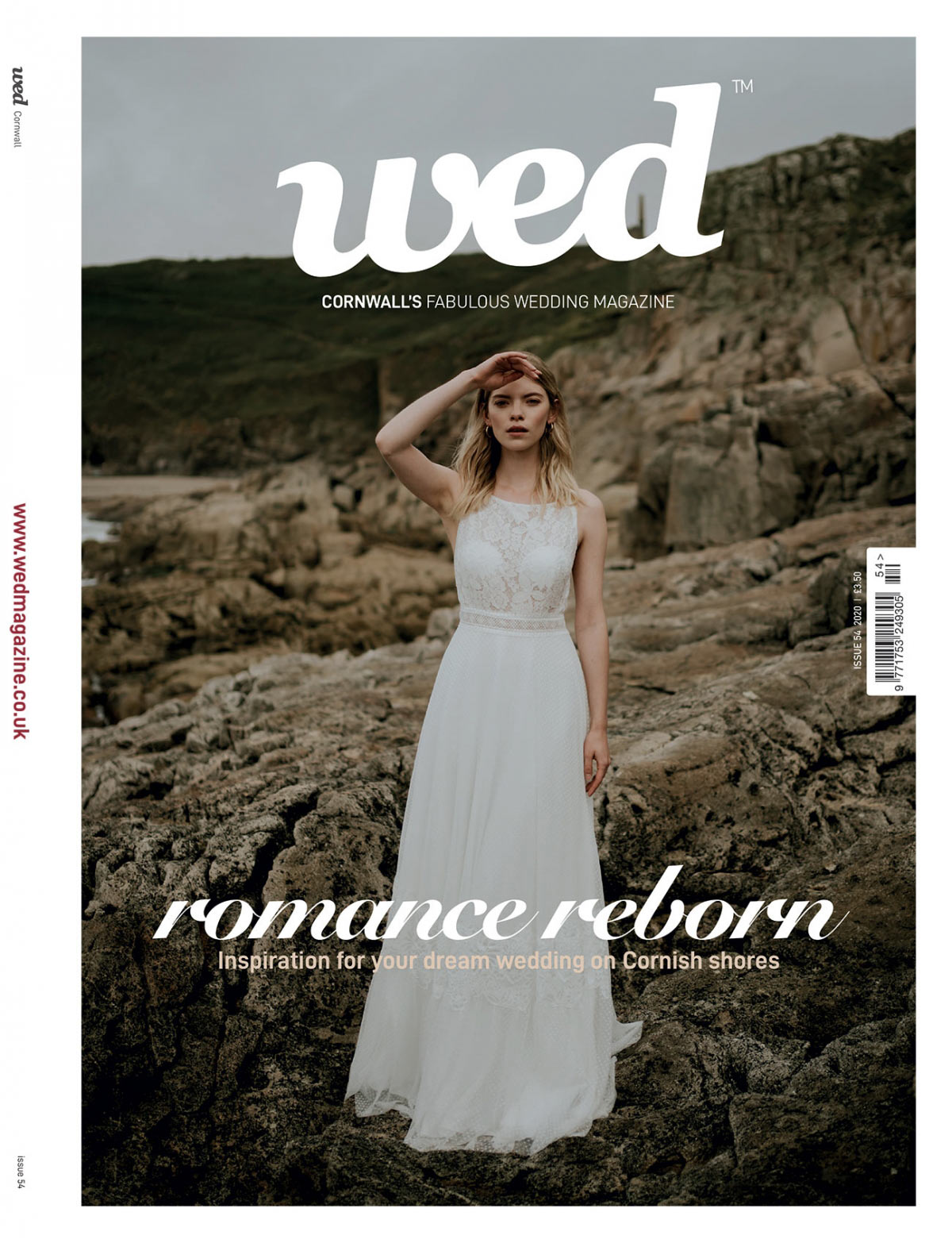 Cornwall Wed Magazine - Issue 54
LOVE IS ALL YOU NEED
Welcome to the latest issue of Wed Magazine! We're so happy to be able to present this fix of sweet wedding escapism as the world still reels with the Covid-19 pandemic. There's still so much uncertainty in the wedding industry, leaving couples, venues and suppliers in a disconcerting place. But we hope, within these pages, that we can turn your thoughts to the future – to the love that you've found, to the joyful celebrations that lie ahead, and to the togetherness that now seems more precious than ever.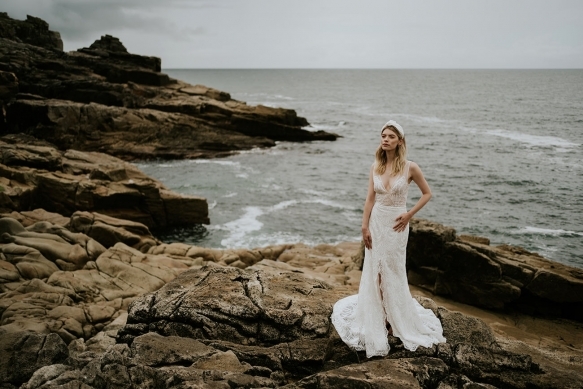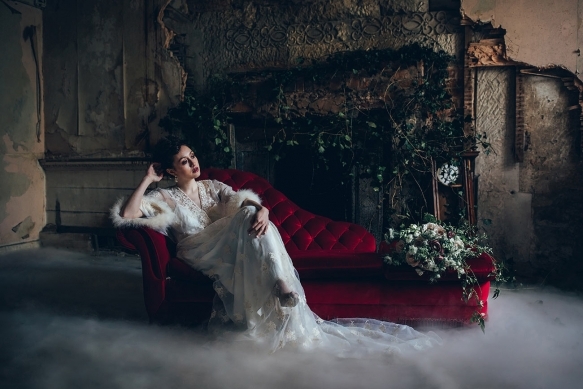 It really lifted our spirits to see the first vows being exchanged after lockdown, and, then later in August, the first wedding receptions for 30 taking place. It was heartening to see vows being exchanged again, lips and lives being locked before the Cornish landscape, and the wedding industry back to doing what they do best.
In our feature, 'Love Wins!' three couples share their stories of post-lockdown weddings, and we also hear about an incredibly romantic engagement on Watergate Bay.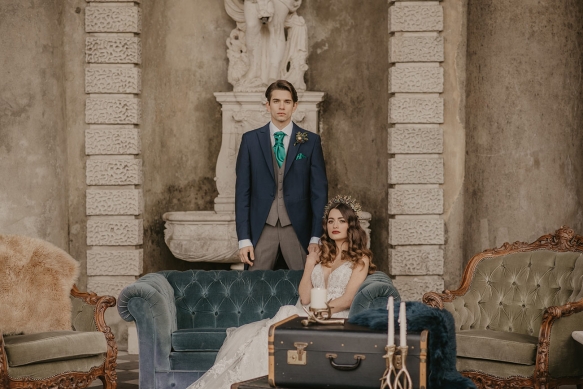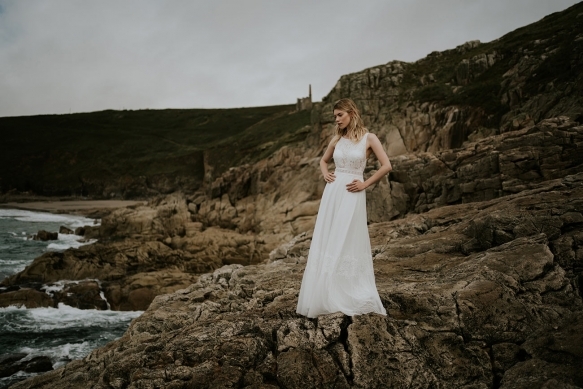 It's undeniable that the Covid-19 pandemic has changed the wedding landscape, and we look at how weddings may look in the future in 'A New Dawn'. What's more, if you're considering a micro wedding, then turn to our feature 'Make Micro Wedding Magic'. As well as top tips from the experts, we hear from a couple who chose a small-scale celebration.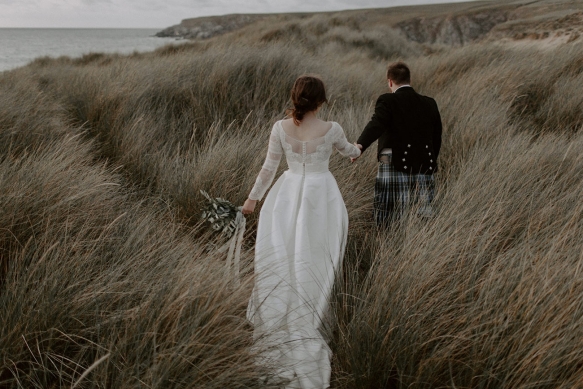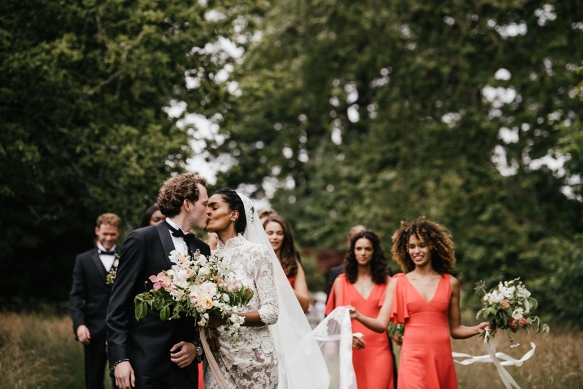 Nothing stokes up a sense of wedding planning excitement quite like the search for your wedding dress. In our bridal fashion story 'Making Waves' we showcase dreamy modern bridal gowns along the rugged cliffscape of Porthleven (it was wonderful to be out on location again surrounded by beautiful dresses and Cornwall's awe-inspiring landscape!). More joy-filling content comes in the form of vibrant, travel-inspired wedding inspiration in 'Spirited Away', while 'Winter Wonder' paints an enchanting and oh-so romantic scene for a winter wedding.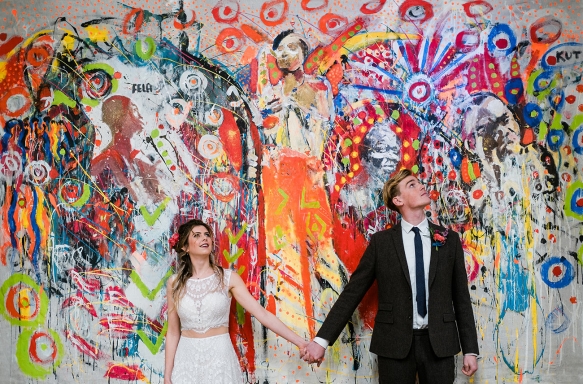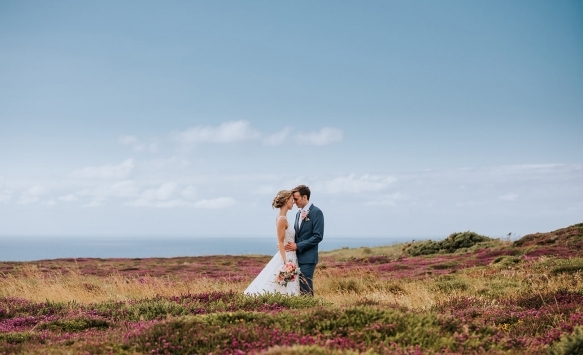 There's also flower trends, plant-based menu inspiration, rum cocktails for your wedding menu, and send-off ideas for an unforgettable exit as well as real wedding stories from across the length and breadth of this beautiful county. I hope you enjoy this issue, and it leaves you with flutters of excitement about the celebrations to come!
Rebecca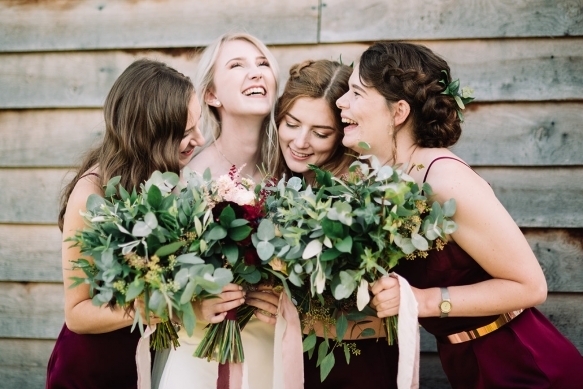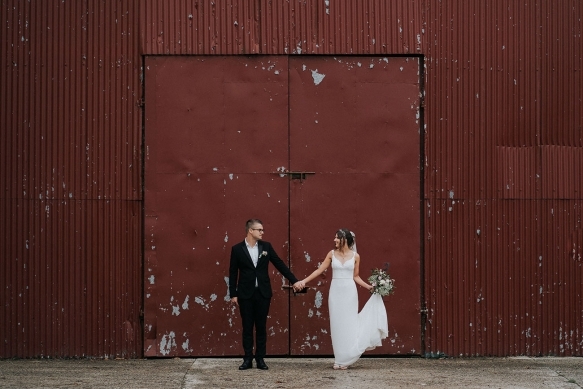 STYLE
18. WRITTEN IN THE STARS
Starry-eyed details for an out-of-this-world wedding
20. MAKING WAVES
Captivating modern bridal looks captured on the wild Cornish coast
32. GOLDEN AGE
Dreamlike dresses crafted in Cornwall blending vintage and modern design
38. WED'S WISH LIST
Dream dresses, head-turning accessories and so-stylish shoes
42. SOMETHING NEW
Our favourite fashions for modern brides
48. WED'S BOUDOIR
Bridal beauty tips and trends
62. WORKING THE GROOM
Style tips for the man of the moment
65. WED'S HIP LIST
Fresh, fun and fabulous ways to style your day
66. SPIRITED AWAY
Whisk your guests on a journey bursting with colour, flavour and travel-inspired vibes
72. WINTER WONDER
Enchant all in your wake with standout fashions and seasonal shimmer
FEATURES
6. LOVE WINS!
From proposing to post-lockdown vows, couples share their Covid-19 love stories
50. GLAM ROCKS
We're crushing on these irresistible gemstone rings
53. YOUR PATH TO HEN ZEN
How to steer clear of the classic hen party pitfalls
58. WHAT'S IN A NAME?
Confused about changing your name after marriage? We look at your options
78. FLOWER POWER
Big, bold and exciting ways to wow with your wedding flowers
82. PLANT-BASED PERFECTION!
Seasonal and oh-so delicious inspiration for plant-based wedding feast
86. SPIRIT REVIVAL
Our pick of Cornwall's finest rums and cocktails worth queuing for on W-day!
92. OUR WANDERLUST WEDDING
Inspiration for infusing a special country into your celebration
96. END ON A HIGH
Spectacular send-off ideas for an unforgettable exit
100. A NEW DAWN
The experts look at the future for post-pandemic weddings
107. WED'S VENUES GUIDE
The ultimate guide to Cornwall's finest wedding venues
129. SMALL IS BEAUTIFUL
Inspiration for a wow-worthy micro wedding
136. CZECH IT OUT
Head to Prague for a culture-rich and romantic honeymoon
REGULARS
6. BRIDAL BUZZ
What's new, what's hot, what's on
145. GOT WED
Newly-weds share a glimpse of their day
170. NOTES ON A WEDDING
Top tips for your planning pleasure
Editor
Rebecca Matthews
Deputy editor
Lucy Higgins
Chief features writer
Hannah May
Contributors
Elizabeth Chester, Jennifer Granlund, Rebecca Green, Christine Jensen, Jessica Kearney
Design
Matt Sanwell, Design UNLTD
Advertising and Management
Brendan Sleeman
Distribution
Jenna Matthews
Finance
Morwenna Matthews
Publisher
Wed Magazine
28 Reens Crescent
Heamoor
Penzance
Cornwall
TR18 3HW
01736 331456
wed@wedmagazine.co.uk
wedmagazine.co.uk
Print
Deltor Communications Ltd
Cover image
Dress Alma Novia, St Ives Bridal Boutique stivesbridalboutique.co.uk
Location Beacon Crag beaconcrag.com
Hair, make-up & styling Suzi Winter suziwinter.co.uk
Photography Enchanted Brides enchantedbrides.photography
Earrings Purelei purelei.com
Model Tamina Swan
Wed

Directory

All you need from the finest wedding suppliers in Cornwall and Devon