The Cornwall Edition of Wed Magazine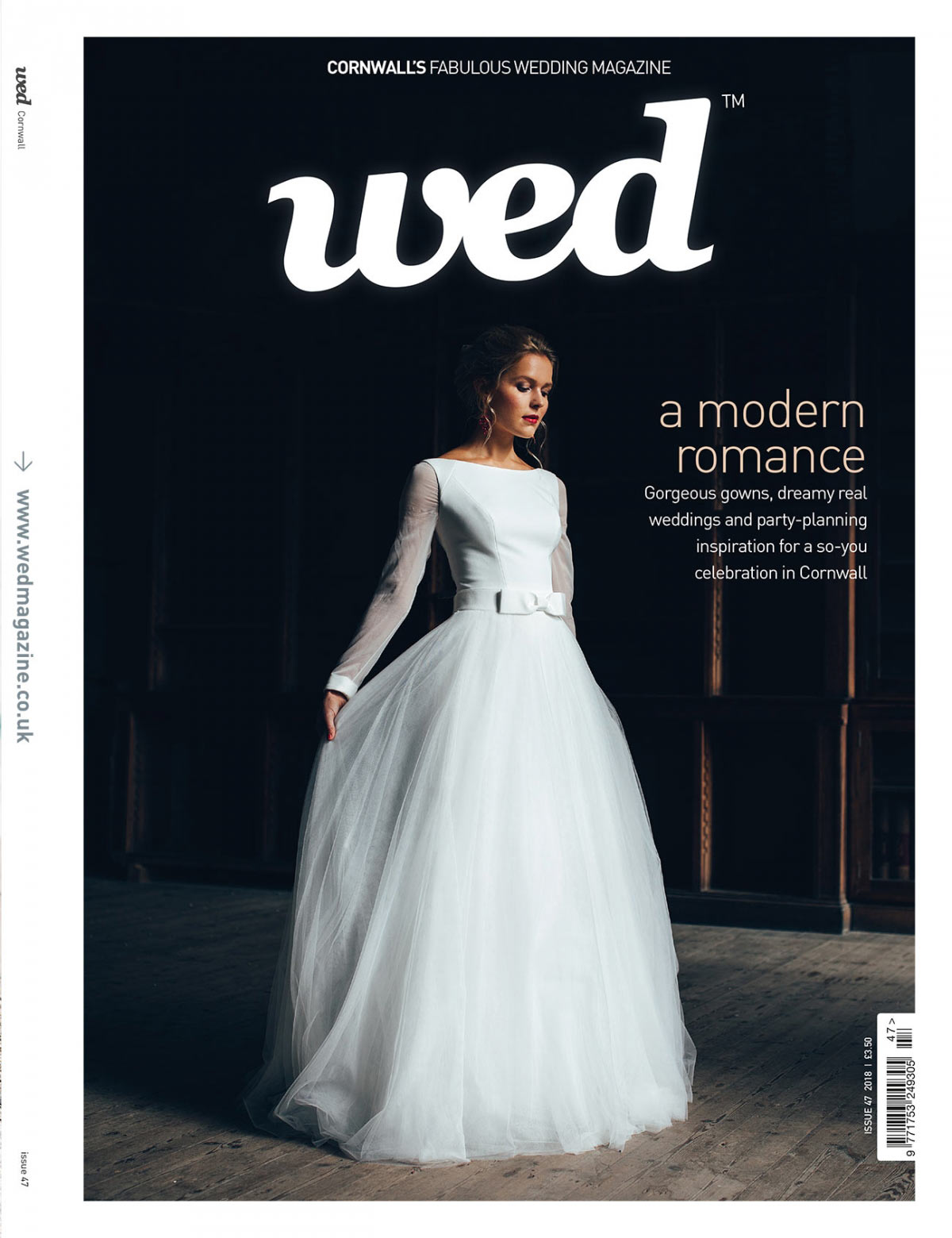 Cornwall Wed Magazine - Issue 47
Order Cornwall Wed Magazine - Issue 47 online - £4.99
Welcome to Wed! I'd like to take this opportunity to wish all our new readers many congratulations. You have such exciting times ahead and, here at Wed, we're thrilled to be part of it!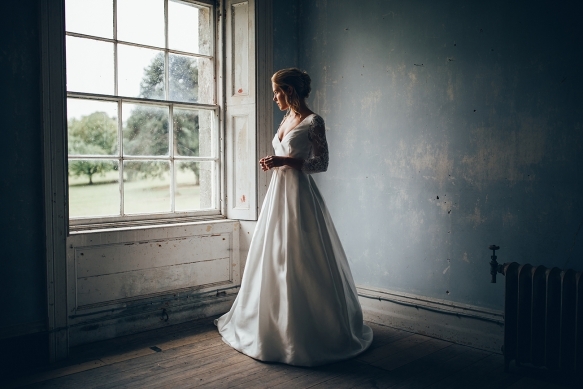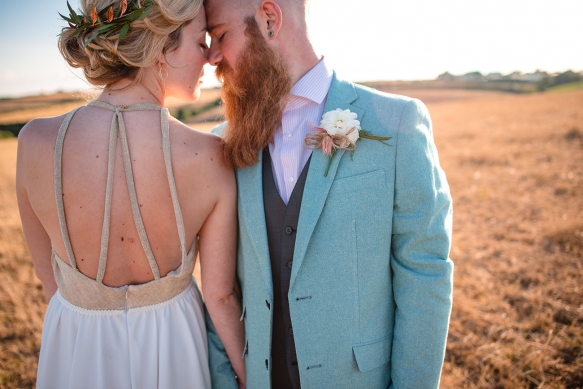 Let us introduce ourselves. We're a tiny team based in the far west of this incredible county. We love drinking tea (we're rather partial to gin, too), we love weddings, and we love Cornwall and its extraordinary wedding industry. We'll be there every step of the way on this wonderful journey before you. From our website, which is packed with information, ideas and the finest suppliers, to our reader newsletter, social media channels and this, the rather gorgeous magazine itself, think of Wed as the best planning mate you could ask for. We're all about throwing out the rulebook and celebrating your love in brilliantly memorable so-you style!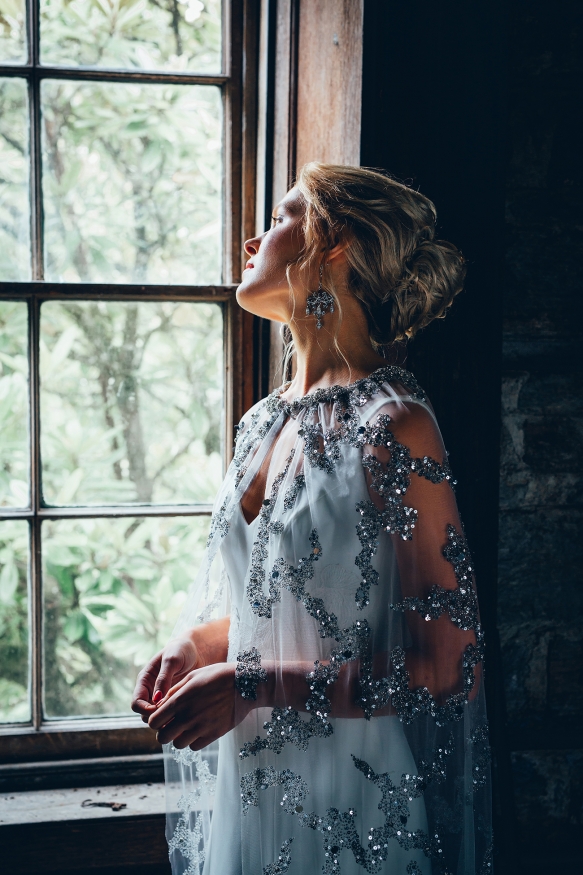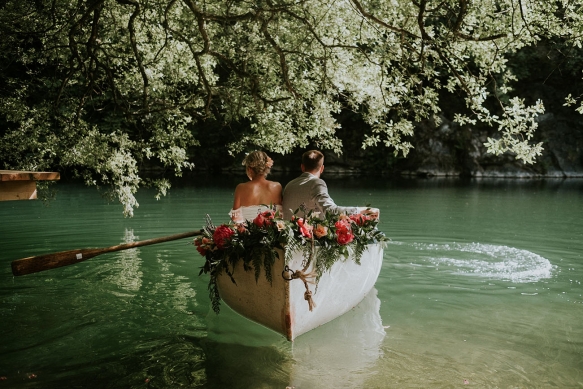 Filled to the brim with the dreamiest wedding inspiration, a beautiful blend of old and new weaves through this issue. You'll find gentle nods to the history and spirit of Cornwall throughout, married magically with the modern draws of a wedding in the county, from the creativity of its suppliers to the luxe features of its venues. Our feature, 'Step Back in Time', captures the mood perfectly, introducing you to some picture-perfect party spots, which offer history and romance - as well as contemporary comforts - in equal measure.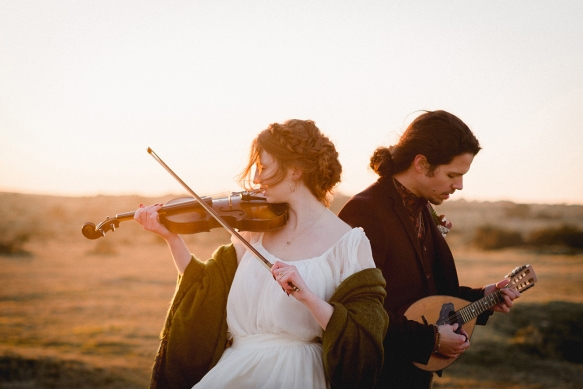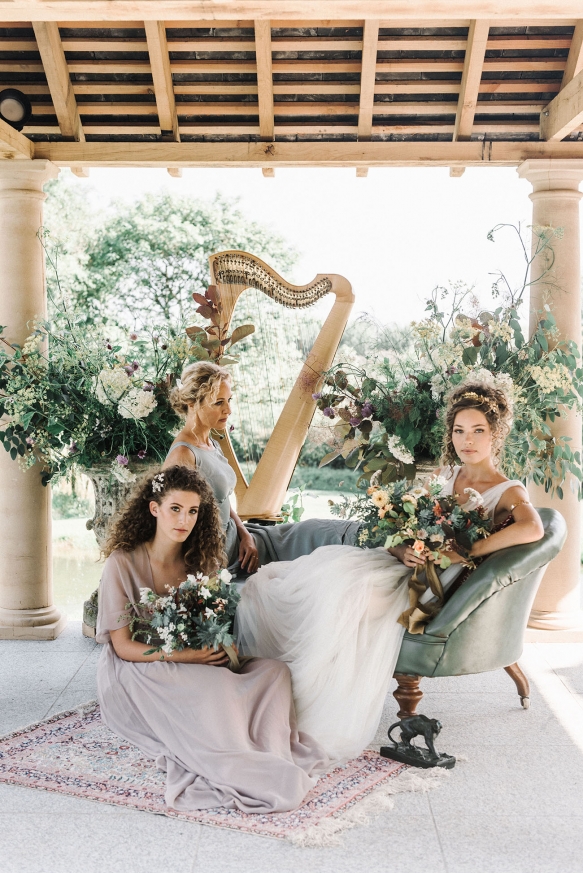 Photographed amidst the faded grandeur of Enys House, our bridal fashion story, 'Enduring Love', blends the enchantment of the past with the clean lines of the new season's gowns. Meghan Markle's wedding dress has ushered in a minimalistic approach to bridal fashion and we celebrate the mood - albeit with a generous sprinkle of luxe accessorising, befitting the once-glamorous climes of this atmospheric building.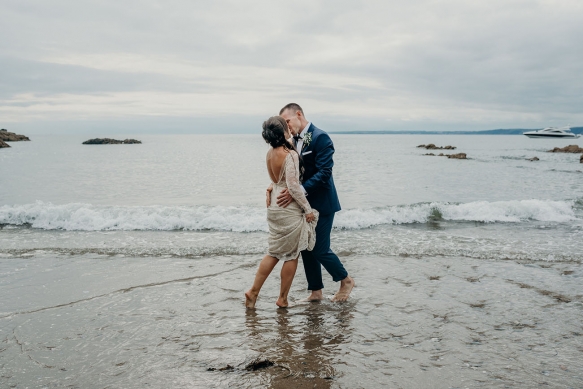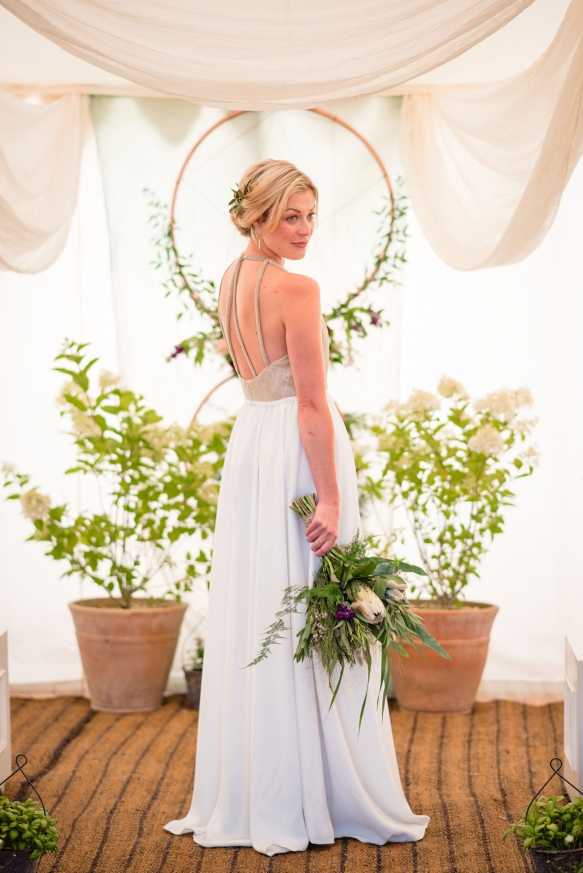 Similarly, 'Amazing Grace' draws on inspiration from both classical Rome and the relaxed bridal party fashions of the present to create a sun-drenched story against the backdrop of Tredudwell Manor's new garden temple. Blending Cornwall's Celtic past and literary heritage, 'The Music of the Moors' is rich in the spirit of the ancients yet perfect for the ethereal wedding of today. Then there's 'Lady Awaiting,' which captures the serenity and romance of a contemporary celebration at Treseren, formerly a Georgian mine captain's home.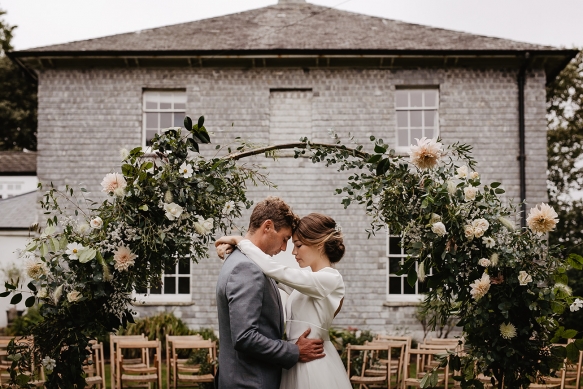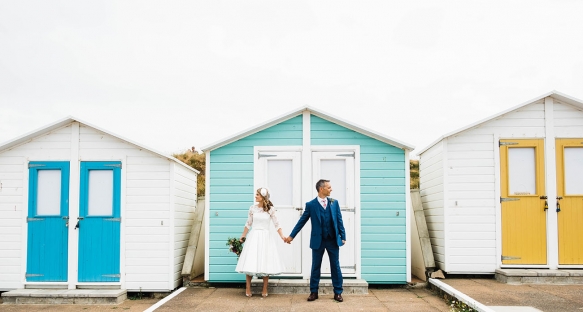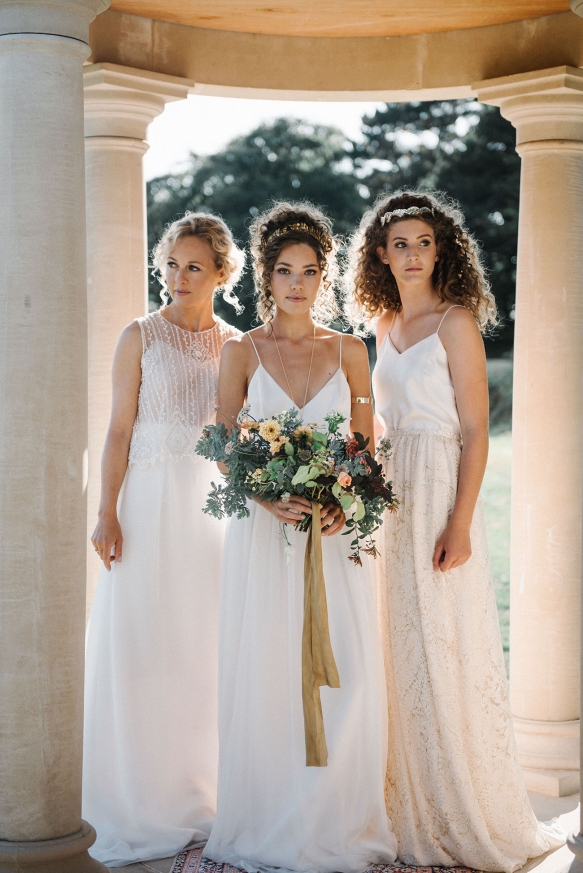 Wherever you draw inspiration, however you m
ix up old and new, ensure you celebrate this most momentous of days in a way that reflects who you are as a couple. In 'Got Wed', you'll meet a series of newly-weds who did just that. From the fun vibes and fifties' fashions of Emma and Jamie's colourful day to the vintage touches and elegant details of Olivia and Alex's country house celebration and the wild romance of Alice and Tom's rustic lakeside wedding, these pages are full of creative ideas, personal touches and soul-stirring love stories, set against the backdrop of Cornwall's timelessly romantic landscape. I hope these wonderful couples inspire you as you set off on this magical journey towards the aisle!
Rebecca
STYLE
18. IN THE PINK
Pretty up your day with soft pinks and shimmers of gold
20. ENDURING LOVE
Striking silhouettes with a sprinkle of glamour
32. HAPPILY EVER AFTER
Look every inch the modern princess in these fresh-from-a-fairytale fashions
42. WHAT LIES BENEATH
Underpin the perfect dress with the perfect lingerie
44. ROBED AND READY
Savour the W-day preparations in these luxe robes
49. TWISTED SISTER
Add a modern spin to rococo for an all-eyes-on-you style statement
60. WED'S BOUDOIR
Bridal beauty tips and trends
68. WORKING THE GROOM
Style tips for the man of the moment
72. AMAZING GRACE
Beautiful bridal party looks with a classical twist
90. THE MUSIC OF THE MOORS
An ethereal elopement story on Bodmin Moor
104. LADY AWAITING
Serene moments meet natural details for a romantic wedding to remember
126. FIELDS OF GOLD
Throw a modern rustic wedding with geometric accents and a touch of luxe
FEATURES
52. THE NEW RULES OF ENGAGEMENT
Pop the question with a meaningful and top-trending ring
55. DISCREETLY PERSONALISED
Introducing Justin Duance, designer-maker of unique rings to treasure
60. WHAT AN EXPERIENCE!
Fun ideas for special moments with your beau and your besties
69. WED'S HIP LIST
Fresh, fun and fabulous ways to style your day
77. THE MODERN BRIDE TRIBE
Throw out the rulebook when it comes to choosing your wedding party
83. CHILD'S PLAY
How to include children in your wedding without causing tears or tantrums
94. FOR THE LOVE OF LAMB
Enjoy the deliciousness and versatility of lamb on W-day
98. HAPPY TRAVELS
Planning your wedding transport for a memorable and magical experience
109. PLAN OF ATTACK
Kick-start your wedding planning with these simple productivity hacks
117. THE DREAM TEAM
How to get the best from your wedding suppliers
122. I DID IT MY WAY
Ensure you have the wedding of your dreams - not your guests'
132. STEP BACK IN TIME
Dreamy venues steeped in historic character and romance
147. ONE YEAR ON
Abby Driver reflects on her first year of married life
REGULARS
6. BRIDAL BUZZ
What's new, what's hot, what's on
140. THE VENUE
Licensed venues for civil ceremonies in Cornwall
157. GOT WED
Newly-weds share a glimpse of their day
186. NOTES ON A WEDDING
Top tips for your planning pleasure
Editor
Rebecca Matthews
Deputy editor
Lucy Higgins
Chief features writer
Hannah May
Contributors
Elizabeth Chester, Abby Driver, Tracy Edwards, Lester Gethings, Jennifer Granlund, Christine Jensen, Elle Winsor Grime
Design
Matt Sanwell, Design UNLTD
Advertising and Management
Brendan Sleeman
Distribution
Jenna Matthews
Finance
Morwenna Matthews
Publisher
Wed Magazine
28 Reens Crescent
Heamoor
Penzance
Cornwall
TR18 3HW
01736 331456
wed@wedmagazine.co.uk
wedmagazine.co.uk
Print
Deltor Communications Ltd
Cover image
Dress
Jesus Peiro, The Bridal Room St Ives
thebridalroomstives.co.uk
Earrings Glitzy Secrets
glitzysecrets.com
Photography Toby Lowe Photography
tobylowephotography.co.uk
Hair Hair by Emma C
hairbyemmac.net
Make-up & styling Suzi Winter makeupartistcornwall.co.uk
Model Henrika at Nevs Models
Wed

Directory

All you need from the finest wedding suppliers in Cornwall and Devon