The Cornwall Edition of Wed Magazine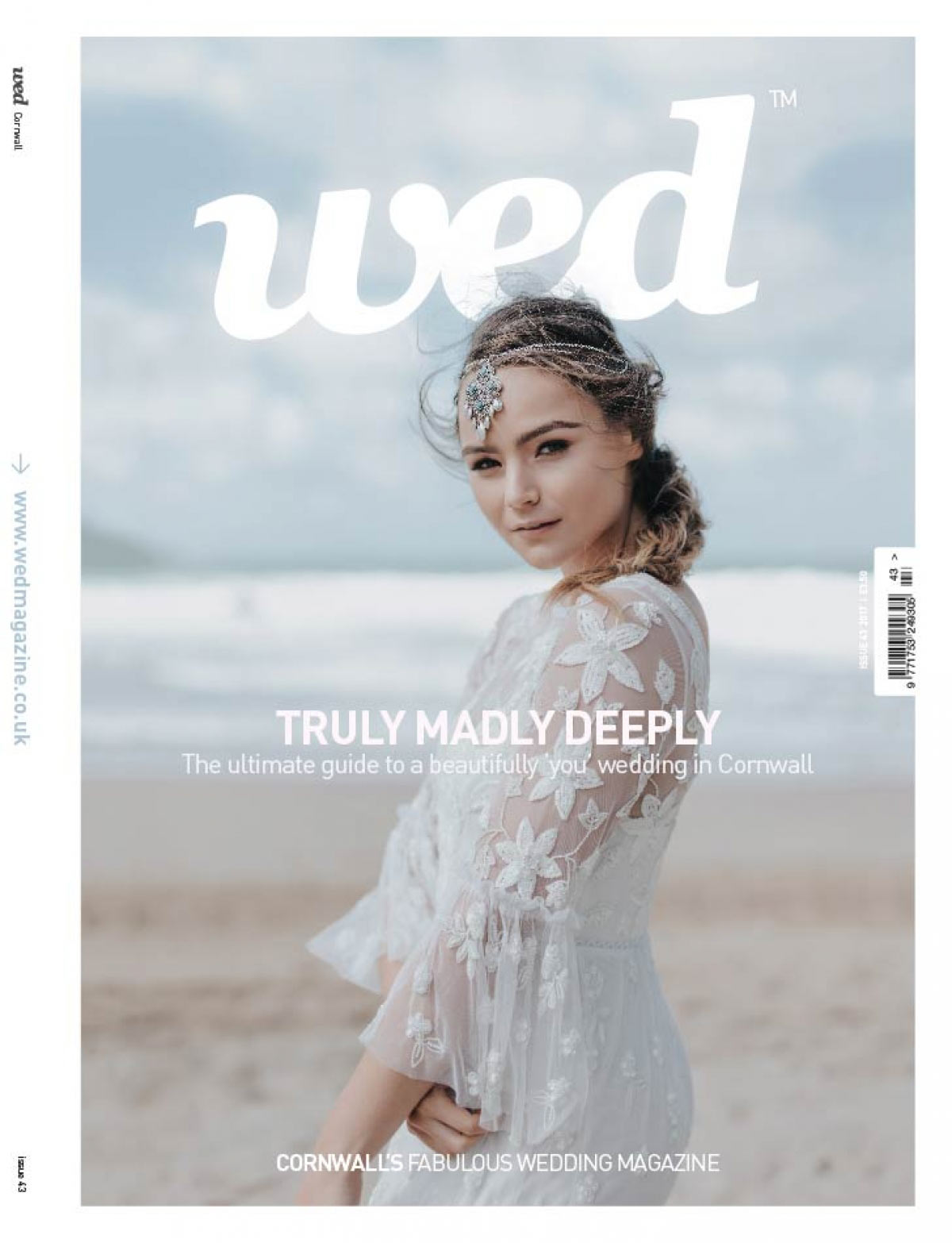 Cornwall Wed Magazine - Issue 43
ROCK THE AISLE
Freshly engaged? Congratulations and welcome to Wed! Filled to the brim with the finest wedding inspiration this rather extraordinary county has to offer, we'll be there every step of the way on this wonderful journey before you. From our website, which is packed with information, ideas and the finest suppliers, to our weekly reader newsletter, social media channels and this, the rather gorgeous magazine itself, think of Wed as the best wedding planning mate you could ask for. We're all about throwing out the rulebook and celebrating your love in brilliantly memorable, so-you style!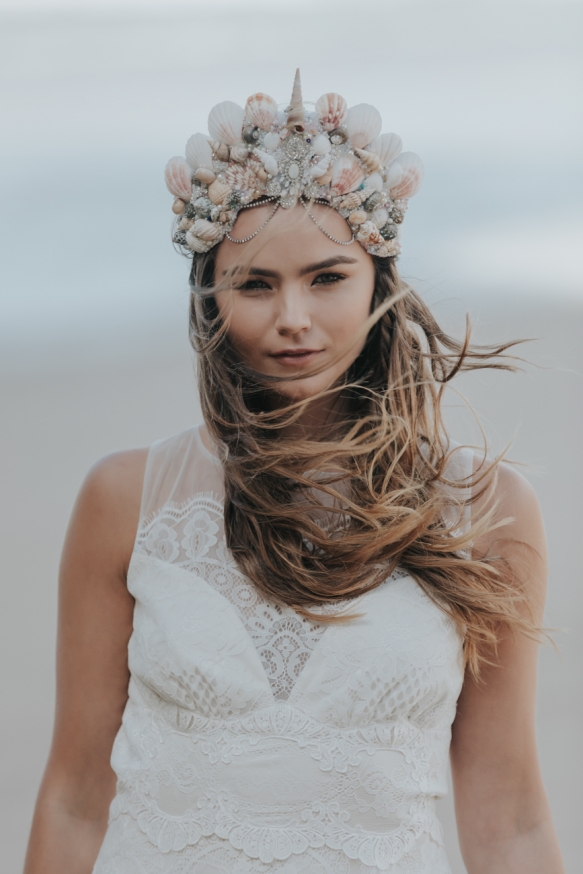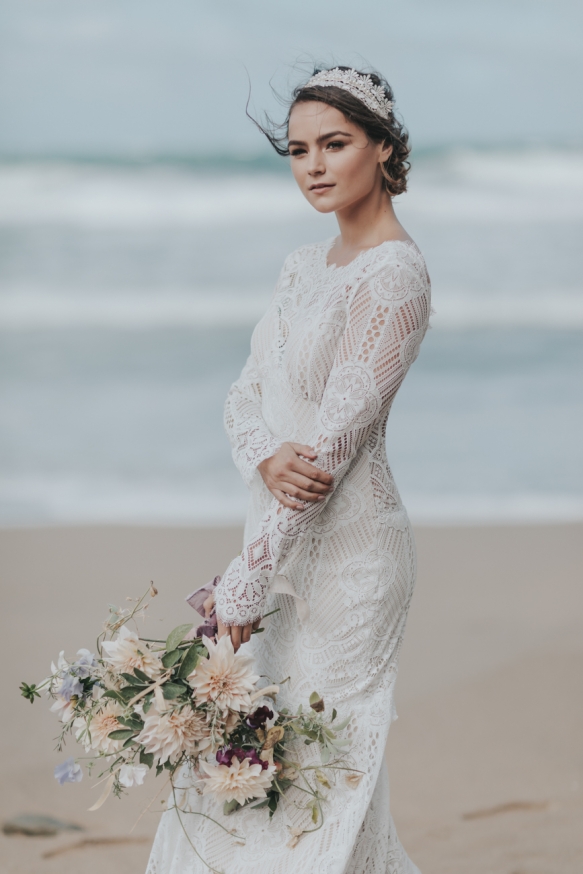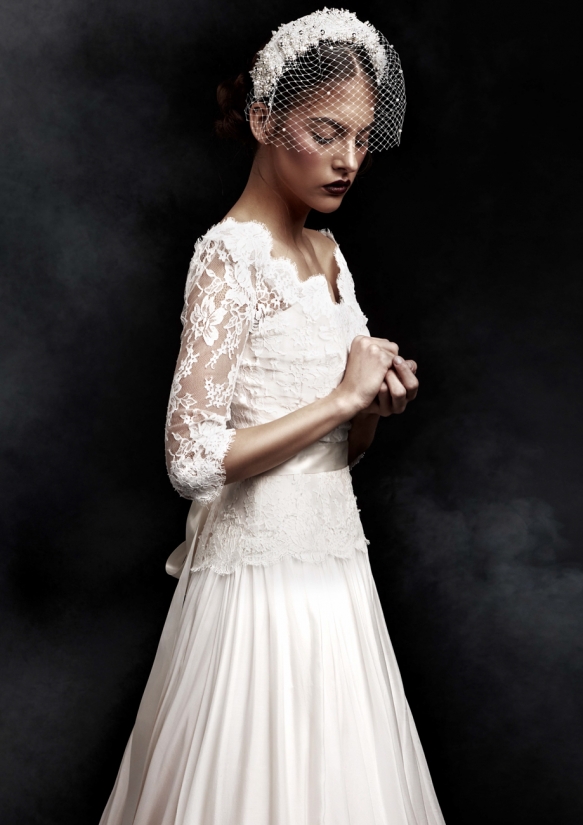 To help you get started, we've covered some of the big questions this issue: how do you choose a wedding date? What should you ask your wedding venue? And what's the deal with modern wedding etiquette? We've enlisted the experts to help you nail all these issues before you start planning the pretty!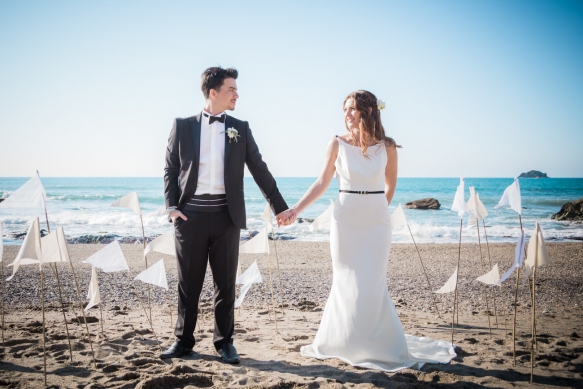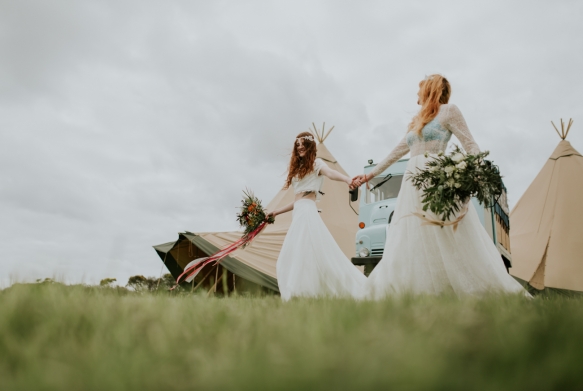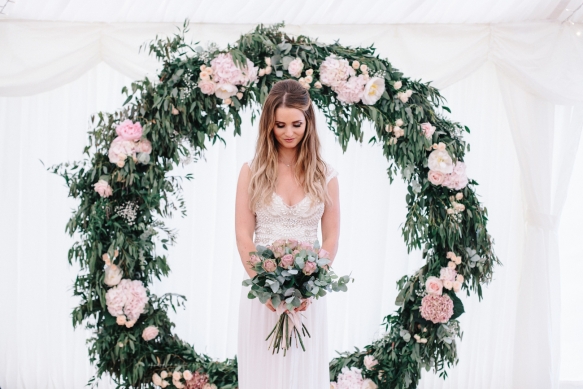 Speaking of which, as our annual style special, this issue is bursting with inspiration for creating a beautifully individual wedding day look. The latest bridal collections gracing the rails of Cornwall's boutiques are so heart-stoppingly dreamy it's enough to make a girl - one wedding magazine editor, at least - to want to get married all over again. We picked out some free-spirited and gorgeously embellished numbers for our bridal fashion story, 'Swept Away', which we shot on a rather blustery day on Lusty Glaze beach. 'Modern Love' is a stunning showcase of fashion-forward frocks, while 'Atop the Cliffs' paints dreamy visions of exquisite, handcrafted gowns amidst some of Cornwall's most dramatic scenery. Beyond a feast of glorious gowns, you'll find hot-to-trot accessories, shoes, bridesmaids' dresses and groomswear to ensure your whole wedding party shines on W-day.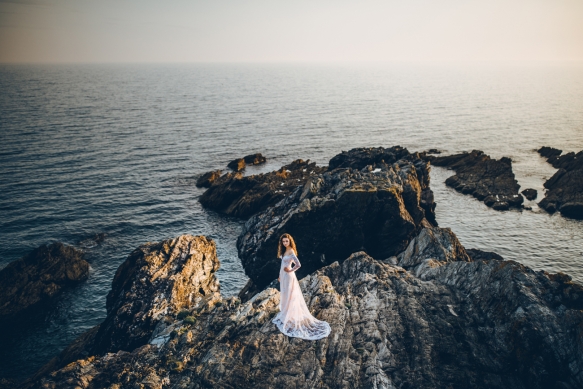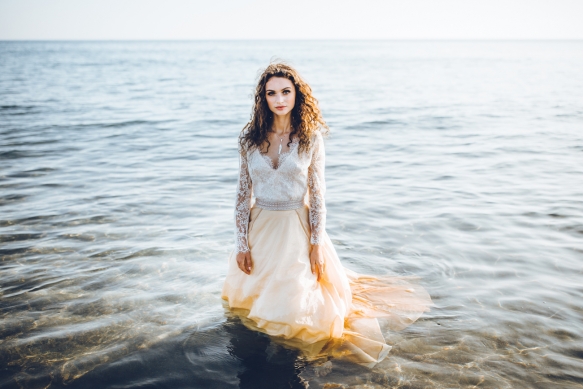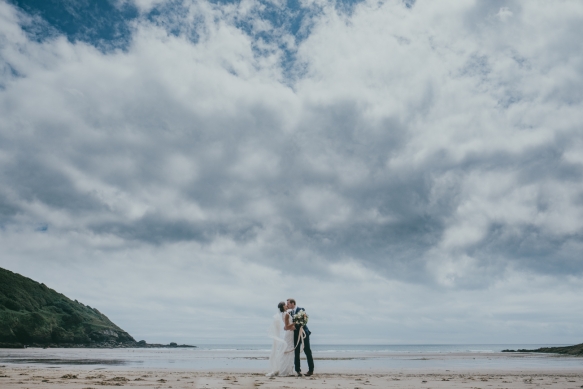 These pages are also packed with ideas for distinctive and dazzling decor. From Miami cool on the coast of north Cornwall to festival vibes in the far west, prepare to find your perfect party scene.

In 'Got Wed', we meet seven couples who channelled the Wed ethos in style. From the wheels to the wedding wear, the music to the menus, these starry-eyed couples threw personality-packed weddings, marking this life-changing moment in the most unforgettable of ways. May their love stories inspire you as you set off on this magical journey towards the aisle!
Rebecca
STYLE
16. TWINKLE TWINKLE
Glittering finds for a starry-eyed celebration
18. SWEPT AWAY
Swoonsome silhouettes for a wedding at the water's edge
30. MODERN LOVE
Ensure all eyes are on you in these seriously stylish bridal gowns
38. LET'S GO, GIRLS
Make a so-you statement in a fresh-off-the-catwalk frock
46. ATOP THE CLIFFS
Gorgeously elegant gowns handcrafted on Cornish shores
53. DRESS SUCCESS
Find 'the one' with these top tips from the bridal experts
60. THE FINISHING TOUCHES
Top off your W-day look with these top-trending accessories
62. BEST FOOT FORWARD
Step down the aisle in style in these oh-so chic shoes
64. WED'S BOUDOIR
Bridal beauty tips and trends
67. MAID UP
Fresh looks for fashion-forward bridesmaids
72. SUITS YOU, SIR
From formalwear to contemporary cool, our style tips for the man of the moment
74. MIAMI CHIC
Throw an achingly modern wedding with a twist of Miami on the coast
90. FESTIVAL SPIRIT
Throw a free-spirited wedding in the west bursting with fresh greens and fun vibes
108. INTO THE WOODS
Enchant your guests with a fairytale-inspired woodland wedding
FEATURES
58. RING THE CHANGES
Create the perfect pair with a bespoke wedding band shaped to fit rings
80. FIRST CLASS FLAVOUR
Wow your guests with a decadent and delicious wedding breakfast
85. A (BAKER'S) DOZEN WEDDING CAKE DECISIONS
How to choose a wedding cake, from fancy flavours to suitable servings
95. THE NEW RULES
Baffled by modern etiquette? Here's some tips on gift lists to social media
101. NOW'S THE TIME
The experts pick out the top-trending looks in wedding world
112. A NEW VIEW
Stylish hotel venues in sensational spots
127. BEFORE WE BEGIN
What to ask your wedding venue...now!
132. THE PERFECT DATE
Expert advice on choosing that all-important date
137. HOW TO BE MARRIED
The importance of preparing for marriage as you plan your wedding
143. LET'S FLY AWAY
Start or finish your honeymoon in style at a hip hotel in the capital
146. LA DOLCE VITA
We sample the stunning sights and sensational flavours of Sicily
REGULARS
6. BRIDAL BUZZ
What's new, what's hot, what's on
120. THE VENUE
Licensed venues for civil ceremonies in Cornwall
158. GOT WED
Newly-weds share a glimpse of their day
186. NOTES ON A WEDDING
Top tips for your planning pleasure
Editor
Rebecca Matthews
Deputy editor
Lucy Higgins
Chief features writer
Hannah May
Contributors
Abby Driver, Tracy Edwards, Jenny Granlund, Christine Jensen, Elle Winsor Grime
Design
Matt Sanwell, Design UNLTD
Advertising and Management
Brendan Sleeman
Distribution
Jenna Matthews
Finance
Morwenna Matthews
Publisher
Wed Magazine
28 Reens Crescent
Heamoor
Penzance
Cornwall
TR18 3HW
01736 331456
wed@wedmagazine.co.uk
wedmagazine.co.uk
Print
Four Way Print
Cover image
Dress
Eliza Jane Howell, The Bridal Room St Ives
thebridalroomstives.co.uk
Photography Kirstin Prisk kirstinprisk.co.uk
Styling & make-up Suzi Winter makeupartistcornwall.co.uk
Hair Brigitte Fisher brigittefisher.co.uk
Model Sophie James
Wed

Directory

All you need from the finest wedding suppliers in Cornwall and Devon