---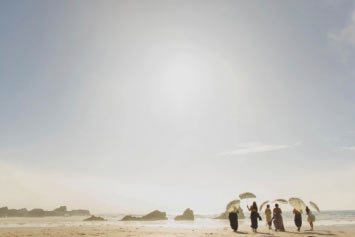 Wedding Photography
Wed's guide to choosing your wedding photography
Choosing your wedding photographer is one of the most important decisions you'll make on the road to 'I do.'
Get clued up on finding the perfect person to document your day with these top tips.
words Hannah May
Once you've booked the venue and found the dress, you might smugly feel like the major decisions have been made and it's time to kick back a little. Though it's tempting to let a seemingly less urgent job such as choosing your wedding photography slip down the to-do list, it's actually one of the decisions that, if not carefully considered, is consistently flagged up as one of newly-weds' most common regrets.
It's easy to assume that all photography is the same, or at least incredibly similar, and that there's a 'standard' service across all suppliers, so leaving it until last minute or allowing mum to whittle down your shortlist for you might make time and money-saving sense.
In reality, the opposite is usually true. Imagine meeting your photographer for the first time as you're supping champagne in your underwear in the bridal suite or, better yet, that after the wedding you receive your photos only to discover that their style didn't mirror yours, and that with all that soft focus shooting you look like a poor version of an '80s pop star.
Your wedding album is one of the most important keepsakes of your day, so invest accordingly by pondering the top ten things to think about when it comes to your wedding photography.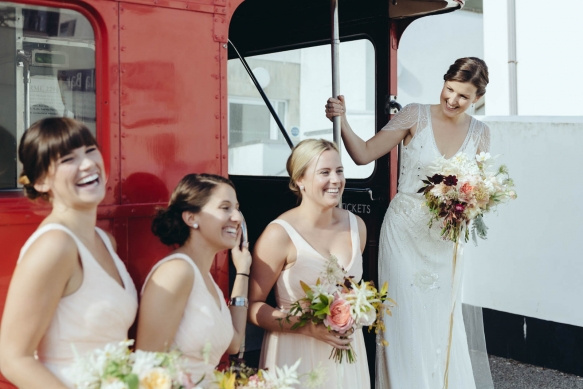 Kirstin Prisk Photography
The style factor
Have a think about how you want your pictures to look. Arty? Traditional and posed? Or with a documentary, reportage style edge? This will inform the type of photographer you pick, or how you ask them to approach and shoot your wedding.
Find examples of wedding photography you like (Wed Magazine and our wedding directory at
www.wedmagazine.co.uk
is a good place to start) in order to show them and ask if it's possible to achieve - and request to view a range of their recent weddings to double check they're capable of accommodating your style.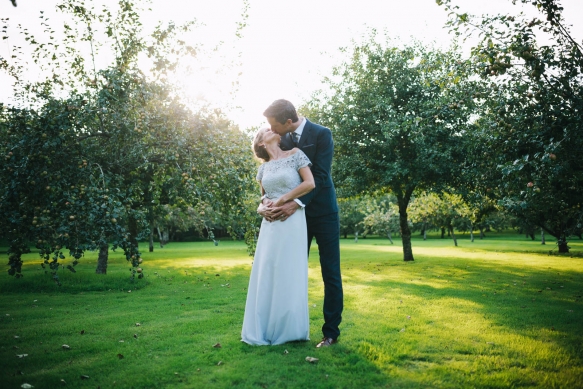 Toby Lowe Photography
Choosing your photographer
It's best to shortlist and meet with a selection of photographers in order to compare their services and see a wide range of examples that will help you to fine-tune your own idea of what constitutes 'good' photography.
Along with the inevitable constraints of price and availability, consider how you feel around them. Comfortable? Relaxed? Good, as this person will be with you all day, witnessing one of your life's most significant moments and mingling with your nearest and dearest, so some type of personal rapport is paramount.
A question of venue
Where are you getting married and what are the photo opportunities there? If your photographer has shot weddings there before, ask to see the results to see how they approached it. If they haven't, they'll do a dry run so either ask them to send some test shots or request you tag along to scout out some potential locations.
Make sure you understand if your venue has any restrictions and that you gain any permissions to use certain areas - for example, if there are other guests in the hotel, they may not want to feature in the background, or older outbuildings in the grounds of country houses may present health and safety issues.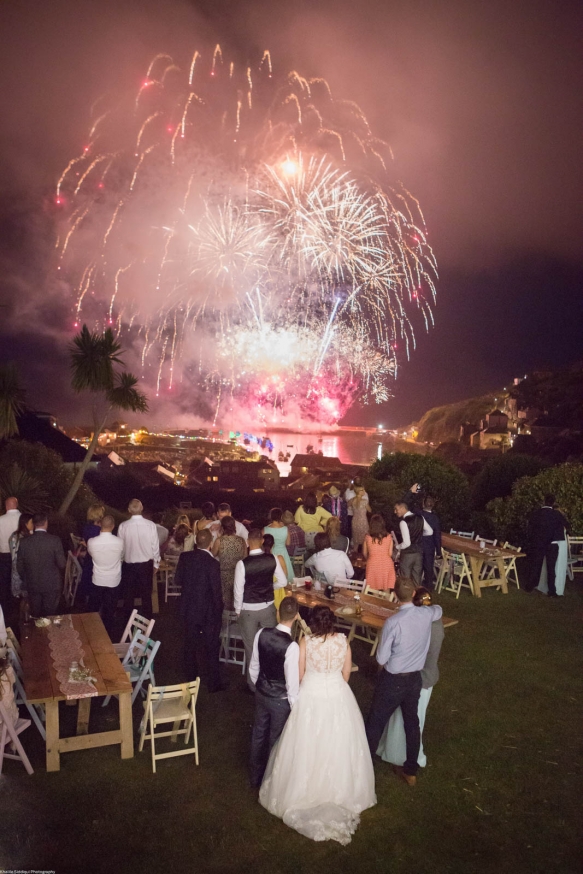 Khalile Siddiqui Photography
Money matters
Obviously, budget is a key component. Decide in advance what your priorities are and apportion as much of your funds as possible to your photography as it's the one thing you'll be left with once the flowers have wilted and the cake has been devoured.
Most photographers offer mid-week and off-season deals, and can tailor their packages to better suit your budget by starting later and finishing earlier, or providing a basic, image-only package - so discuss your requirements and see what you can negotiate. However, don't devalue their service: you're paying for thousands of pounds worth of equipment, years of experience and/or training, and hours of research and post-production. For a stunning set of timeless images you'll treasure a lifetime, it really is a reasonable price to pay.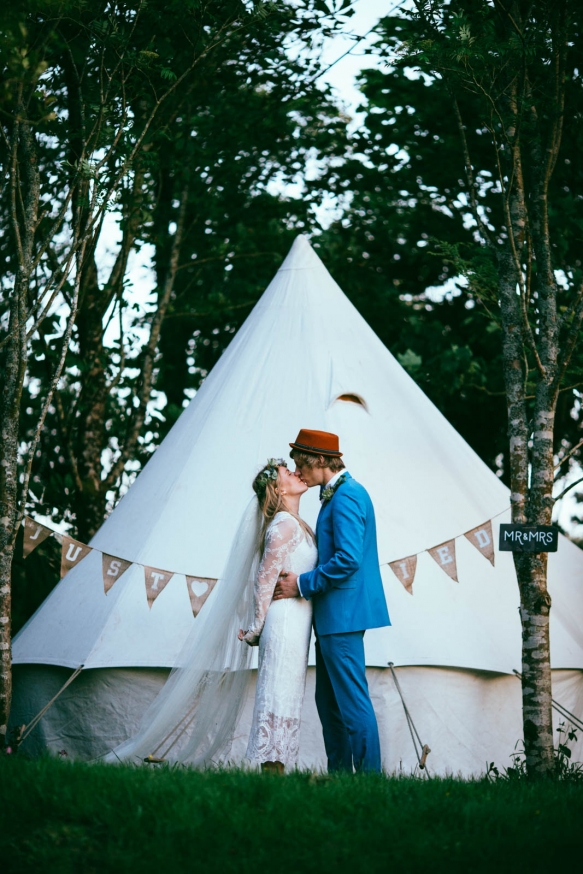 Enchanted Brides Photography
Prime products
You might plump for the whole shebang - a selection of fine prints in bespoke frames, a handmade designer album, a CD/USB stick containing every image fully edited, private access to an online gallery and professionally printed thank you cards. Or you may only want or afford a selection of final images on a CD/USB stick.
So long as you're clear with yourselves and your photographer what your expectations and options are, you'll limit unexpected costs and ensure your requirements are fully met. Again, communication and transparency is key.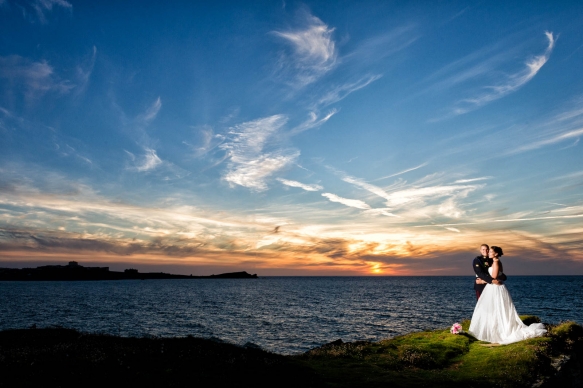 Paul Keppel Photography

Check out the package
What exactly does your photography package contain? Some couples assume that for their money, they'll receive a full day's worth of photography followed by a CD/USB stick of images, plus certain trimmings such as an engagement shoot. However, some photographers only quote for their on-the-day time, and it isn't until after the event that you discover it will cost more to actually receive your pictures.
Again, it's about prioritising and striking a balance between what you want and what you can afford. Some photographers will happily supply albums or prints at a later date, allowing you time to save the money and review the images, rather than make costly knee-jerk decisions in the pre-wedding period that lead you to pre-order a thousand prints and dozens of albums.
Extras included?
Many photographers will also offer pre and post-wedding shoots - sometimes as part of a package or as a discounted promotion - so always enquire if this is something you may be interested in.
Not only will an engagement shoot, for example, be a fabulous way to capture that period of pre-wedding-excitement, it's a great way to familiarise yourself with each other and your photographer in front of the lens and to discover what angles and poses work best for you - alleviating some of the tension and 'warming up' time on the day itself.
Then there's the Trash the Dress shoot: a creative excuse to don your gown again; or even the boudoir shoot, which makes an especially appealing gift for the groom to receive on or before W-Day.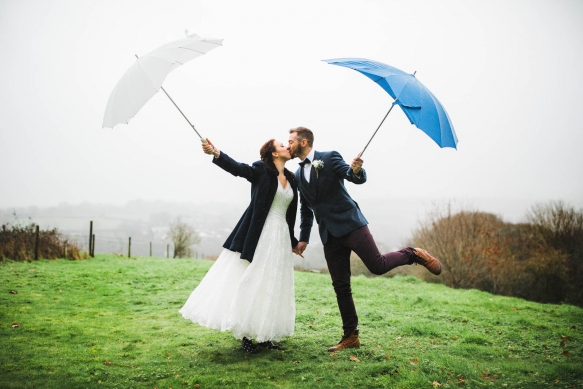 Toby Lowe Photography
Timing is everything
Whether you have opted for a basic ceremony-to-first-dance package, or weekend-long coverage, it's vital to discuss the photography itinerary and your specific shot requirements.
Compile a list if you deem it necessary and give it to an usher who can then call in all of the people required at the appropriate juncture - this way you won't miss out on a vital picture of friends that have travelled halfway across the world to attend, or that precious shot of posterity with great-granny holding the latest addition to the family.
Factor plenty of time into your day for photos - either stopping off somewhere scenic between the ceremony and reception venue, for group shots during the drinks reception, or for a private couple's shoot somewhere in or around the venue.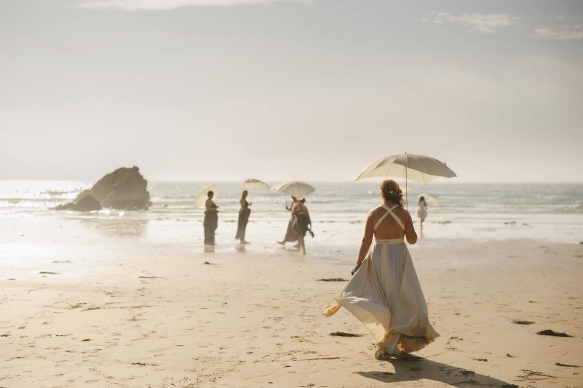 Keith Riley Photography
Preparation is key
It's better to be over-prepared than to have to face dilemmas on the day, which will ultimately detract from its joy and natural momentum. With regards to photography, this means some personal preparation - such as ensuring your make-up is photogenic - and practising your poses, along with test shoots and recces with your photographer and/or fiance to find the best shoot locations in and around your venue area.
What about the weather?
This falls under questions to ask, but it's the responsibility of you and your photographer to ensure wet weather contingencies are in place.
If you can't hold your drinks reception on the lawn and stage those group shots against the wisteria, where is the alternative (photogenic) location/s? Even something simple like stocking up on multi-coloured umbrellas could save the day and ensure you still get those all-important shots.
Similarly, if you're planning a winter wedding, ask about things like lighting and indoor shoot options - a dark stormy day should be prime opportunity for some dramatic and romantic shots, so cover all bases and places for the best results.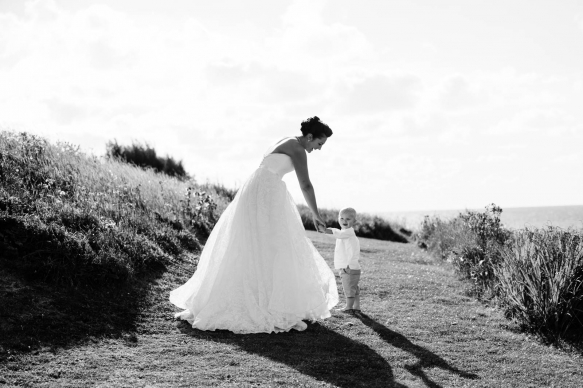 Paul Keppel Photography
QUESTIONS TO ASK YOUR PHOTOGRAPHER
The answers to these key questions will help you to ascertain whether he/she is a good fit for your requirements
- Do you work alone or will you bring an assistant? How will you split the time between the bridal and groom's parties?
- Can I see some images from recent weddings? Make sure they are entire albums rather than highlights.
- What is included in the package? For example, how many photographers and for how long will they be shooting, how many images will you get and will they all be on a CD/USB stick? What proportion will be edited and 'as shot' unedited?
- Will I have to order prints through you or can I produce my own from the CD/USB stick?
- What equipment will you be using and do you carry back-ups?
- What happens if you're ill or break down en route and cannot be present on the day?
Copyright Wed Magazine 2016
Wed

Directory

All you need from the finest wedding suppliers in Cornwall and Devon