---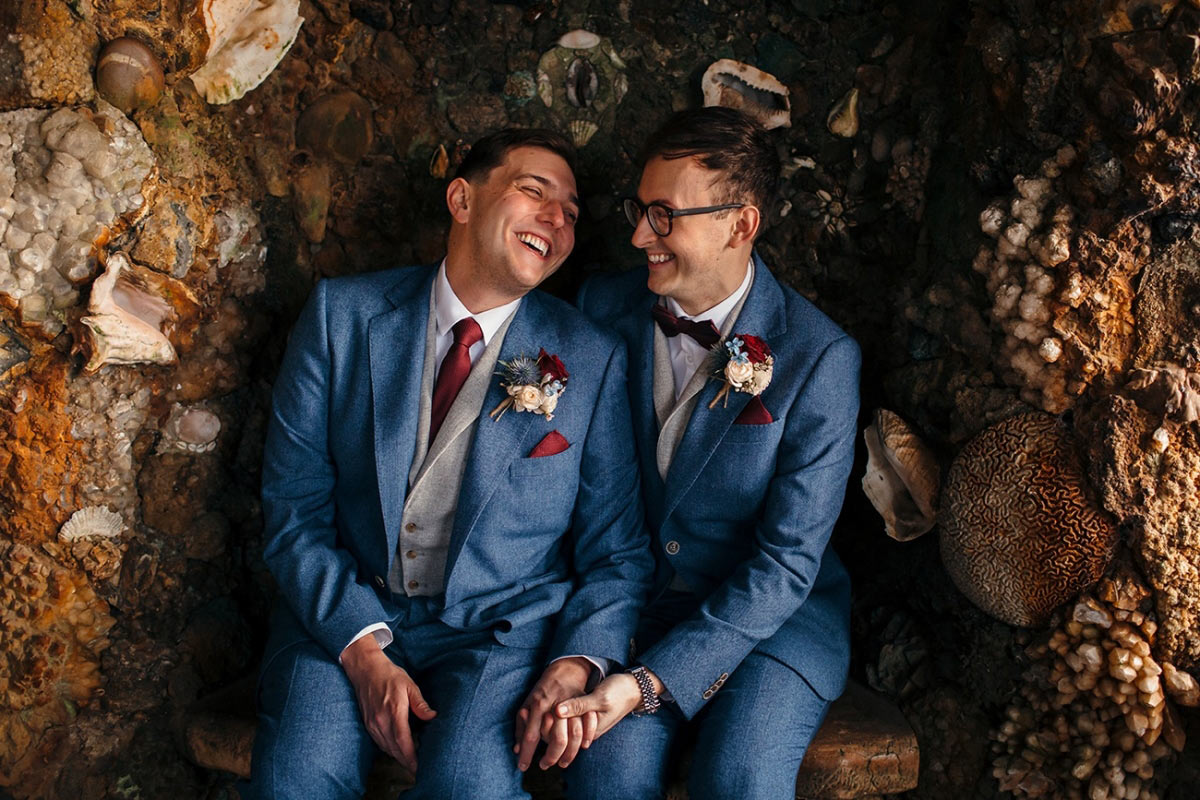 Wedding at Hotel Endsleigh, Devon
The Small Things
Adam and Darius threw a magical winter wedding for six at Hotel Endsleigh
Six years after they first became a couple, Adam presented Darius with a box from one of his favourite London bakeries, while winding down in their apartment after a busy week at work. "We finished dinner and he told me to open it," reveals Darius. "It had 'will you marry me?' iced onto six delicious cupcakes. I burst into tears and said yes straight away! We celebrated with champagne and started planning right away."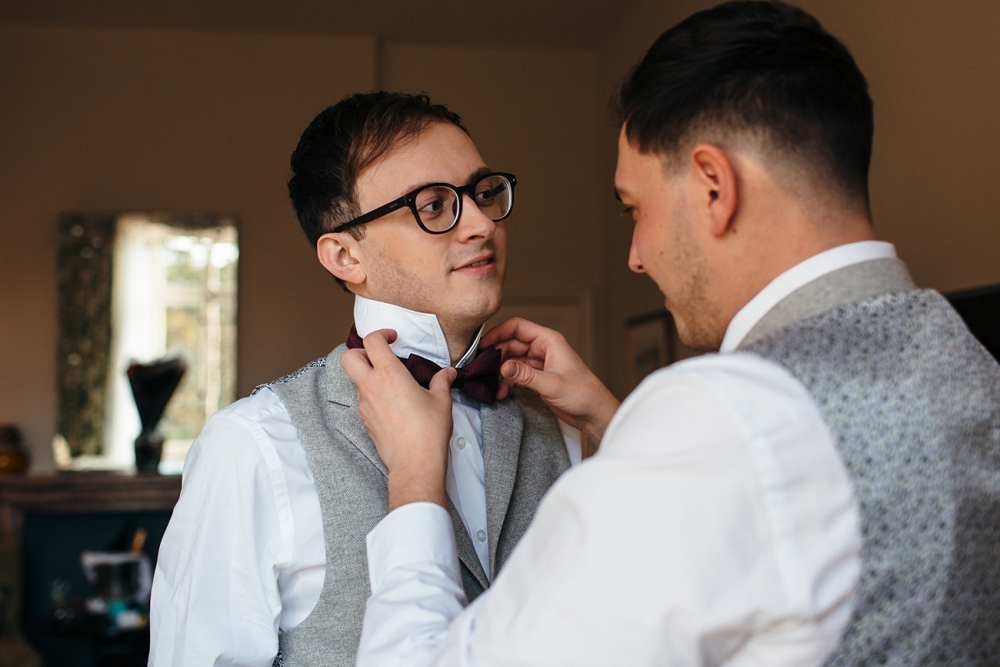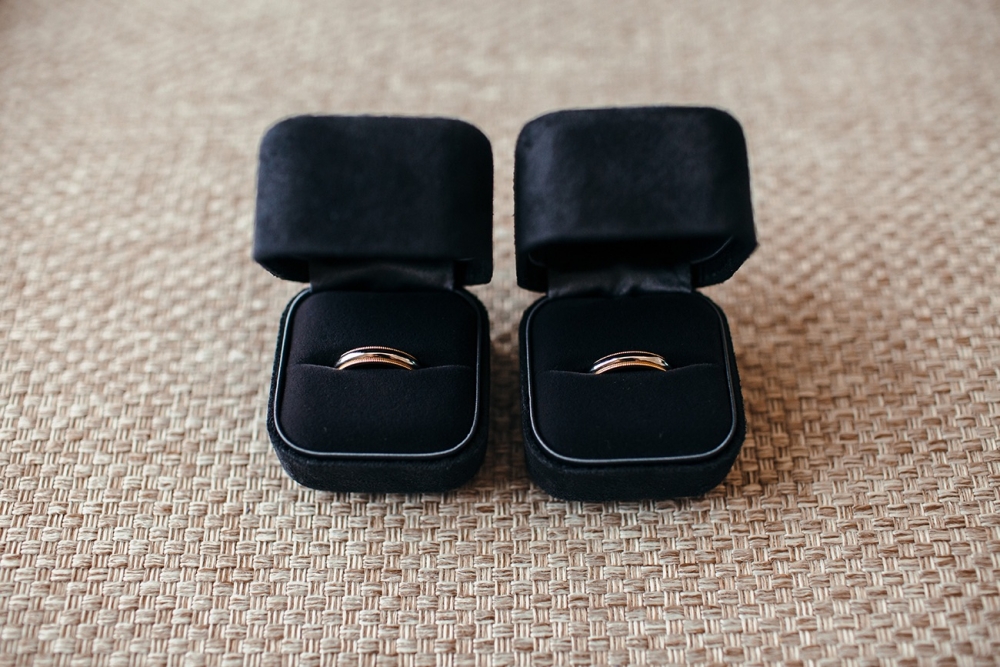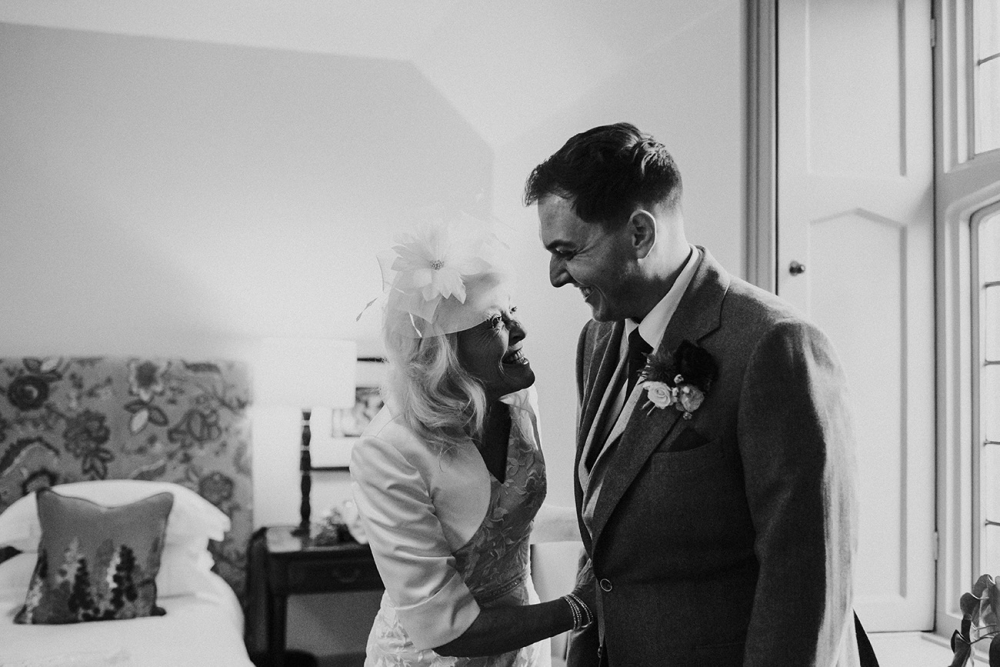 Already their favourite afternoon tea haunt, Hotel Endsleigh was the first venue the couple visited. Beguiled as much by its natural beauty, charm and character as the "friendly and excellent service from all the team", Adam and Darius picked a late spring/early summer date and created their mood board to match.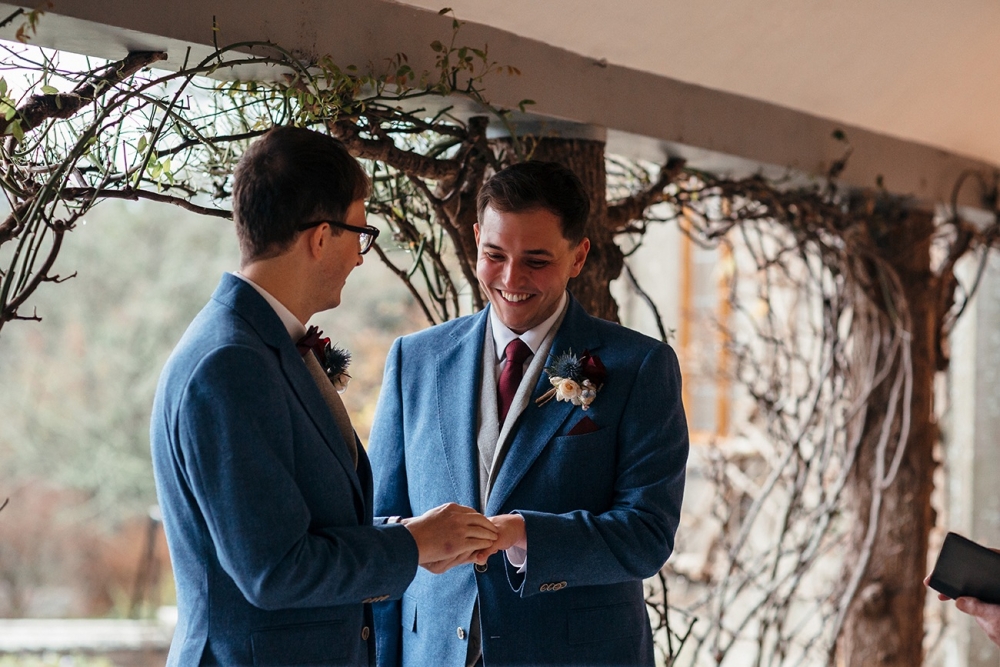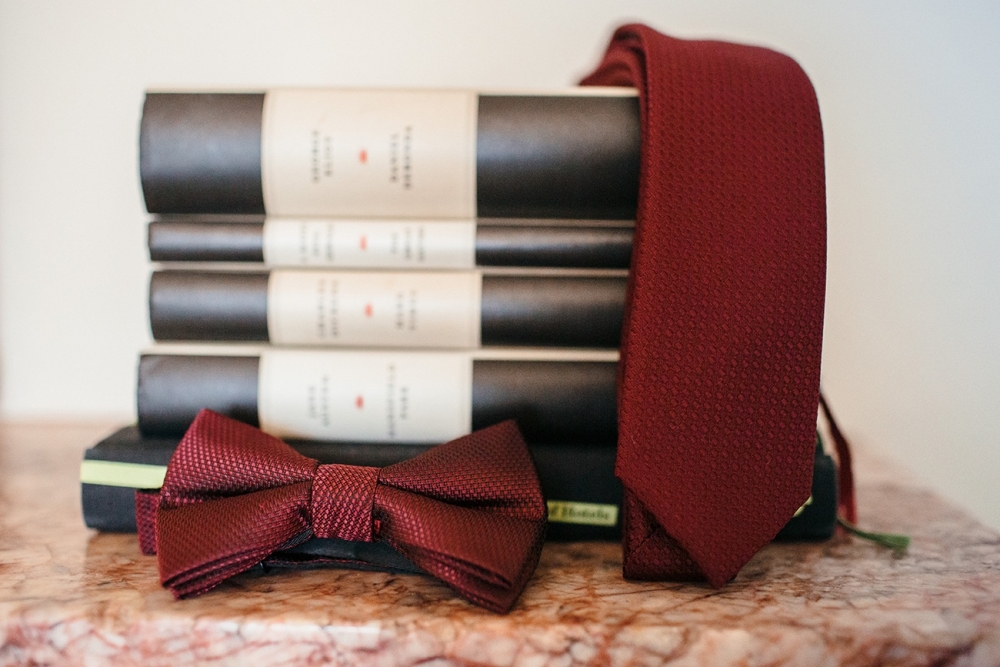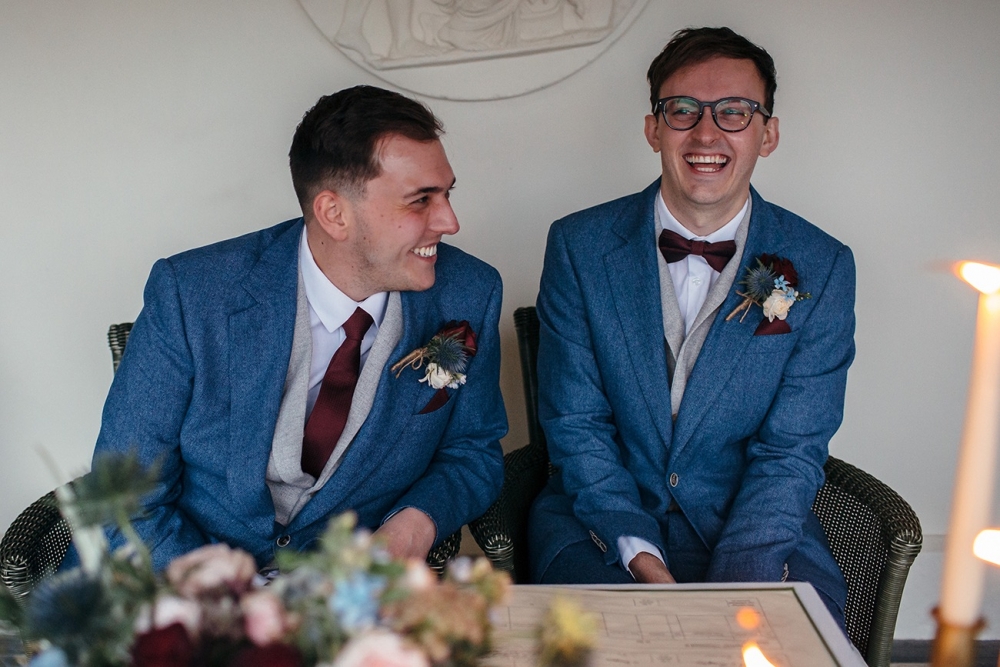 "Initially it was intended to be an array of spring colours – light pinks, light blues, ivory and deep greens – to mirror the grounds; however, when we finally decided to do a much smaller winter wedding due to Covid-19, we were open to our incredible suppliers surprising us," says Darius of their altered plans that saw a turnaround of just three days. "The brief was now: take our original plans, make the colours deeper and richer, and we trust it will look amazing! Our suits were not the tailor-made dusty pink and blue planned, but instead replaced for thicker herringbone suits to match the wintry season."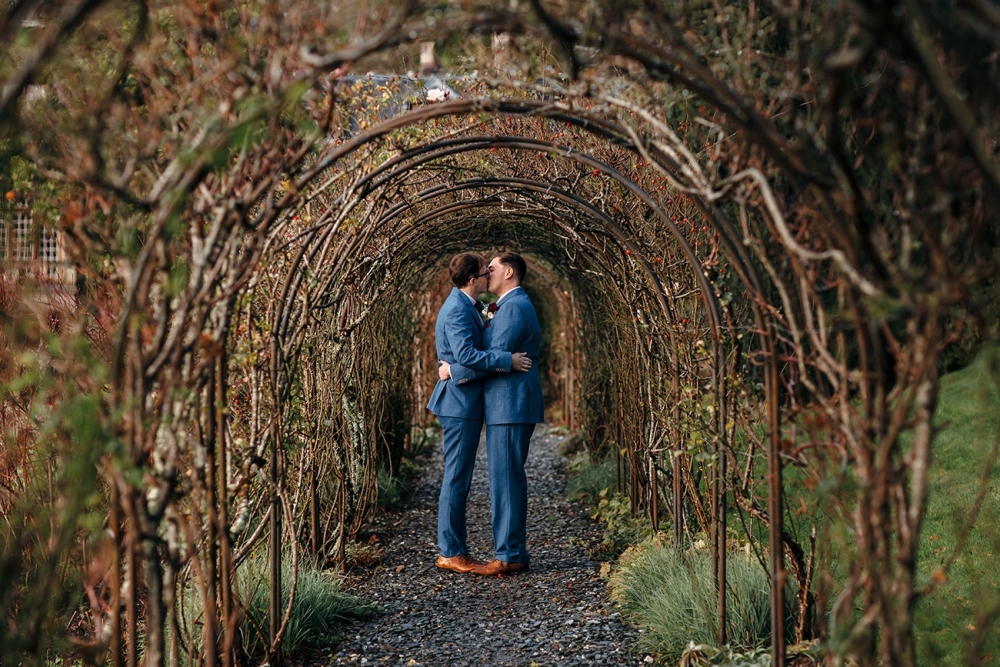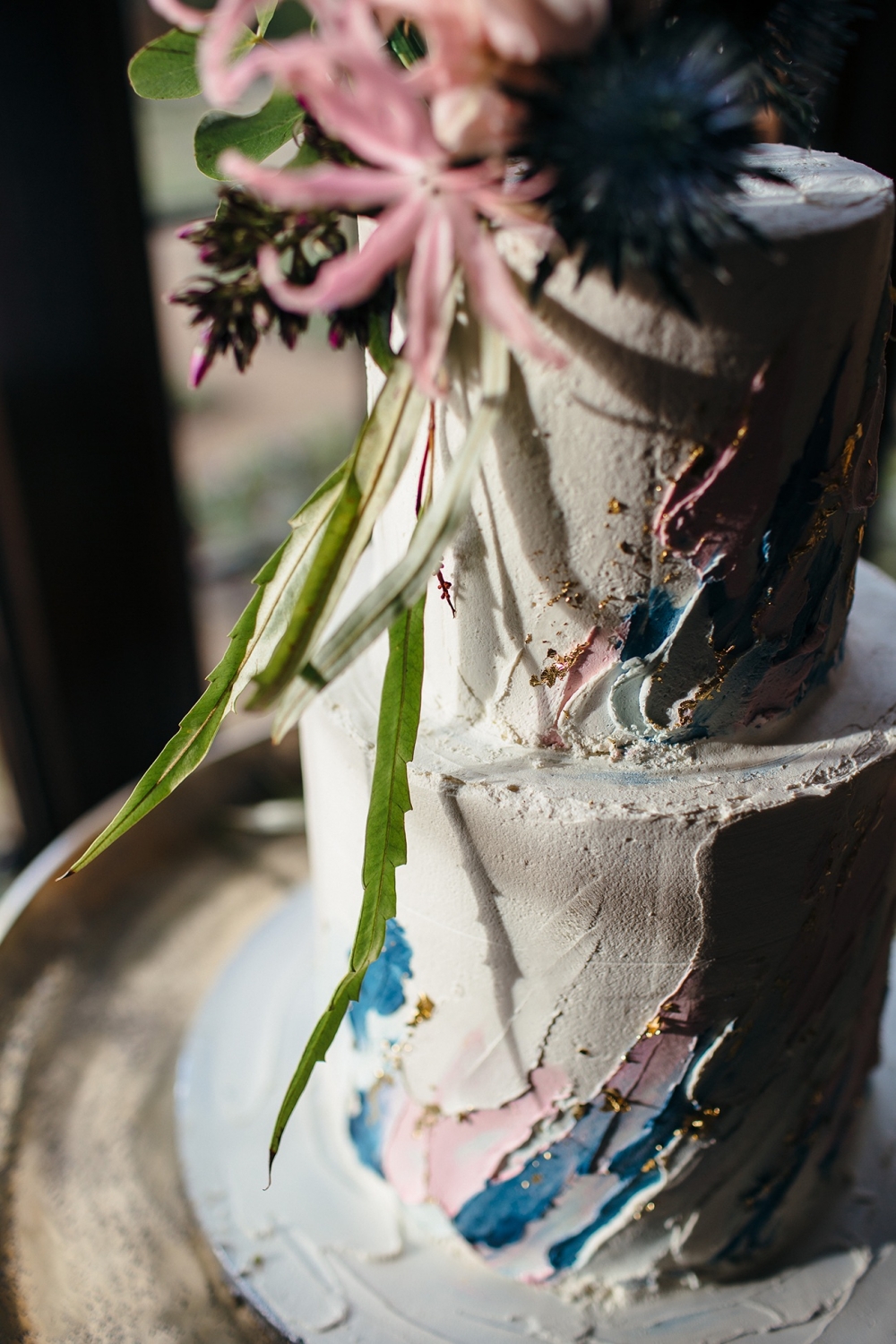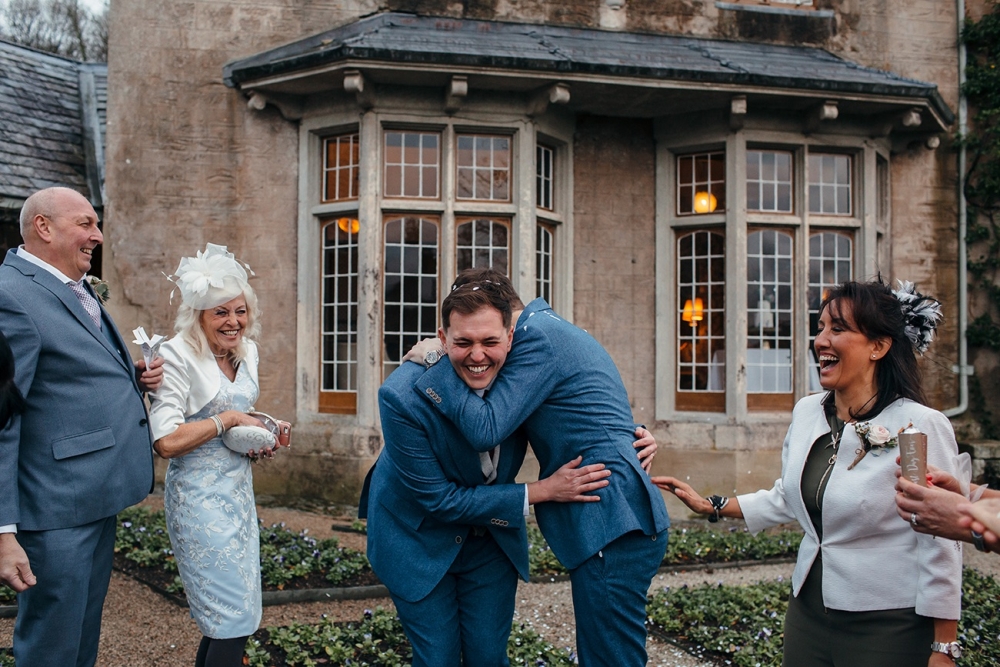 One of the benefits of choosing a place like Hotel Endsleigh is the thought and design that goes into everything, which was behind the couple's choice of the venue. "Olga Polizzi has designed the rooms with such finesse and attention that you don't need to cover the walls and ceilings with voile fabric – some are even adorned with original William Morris wallpaper," says Darius. "You don't need to do much to dress the tables: a floral masterpiece from Endsleigh's resident florist, Flowers Et Al, and perhaps some candlesticks and you have an amazing setting you would struggle to replicate if you tried."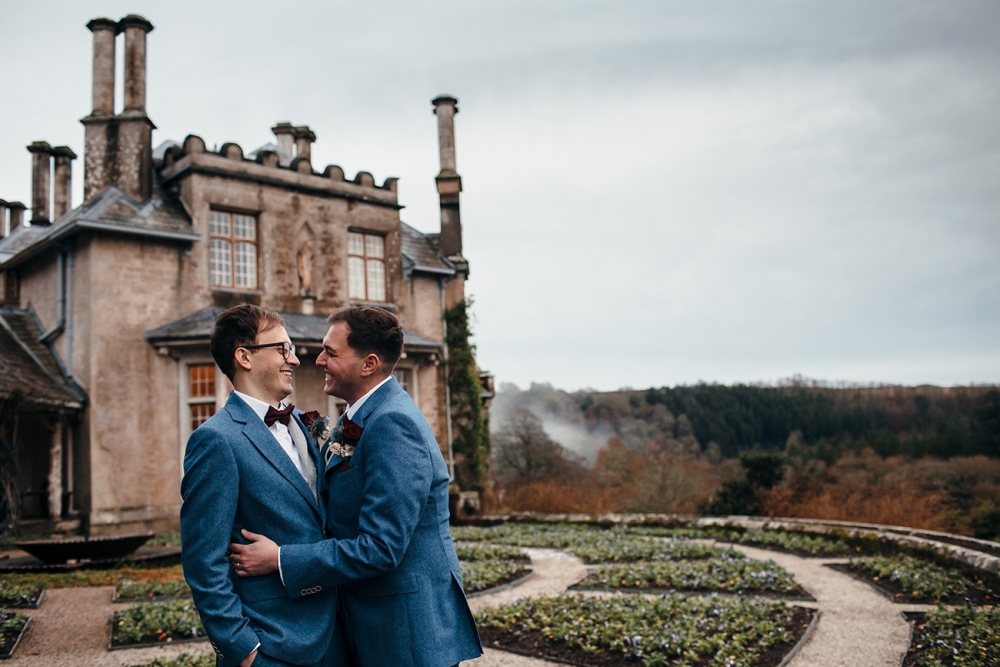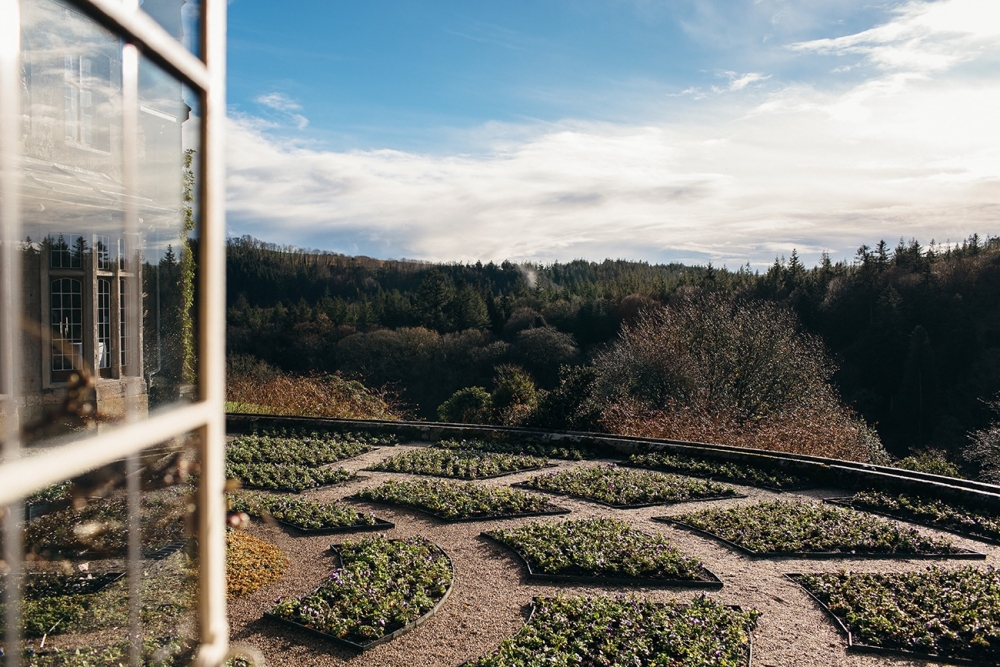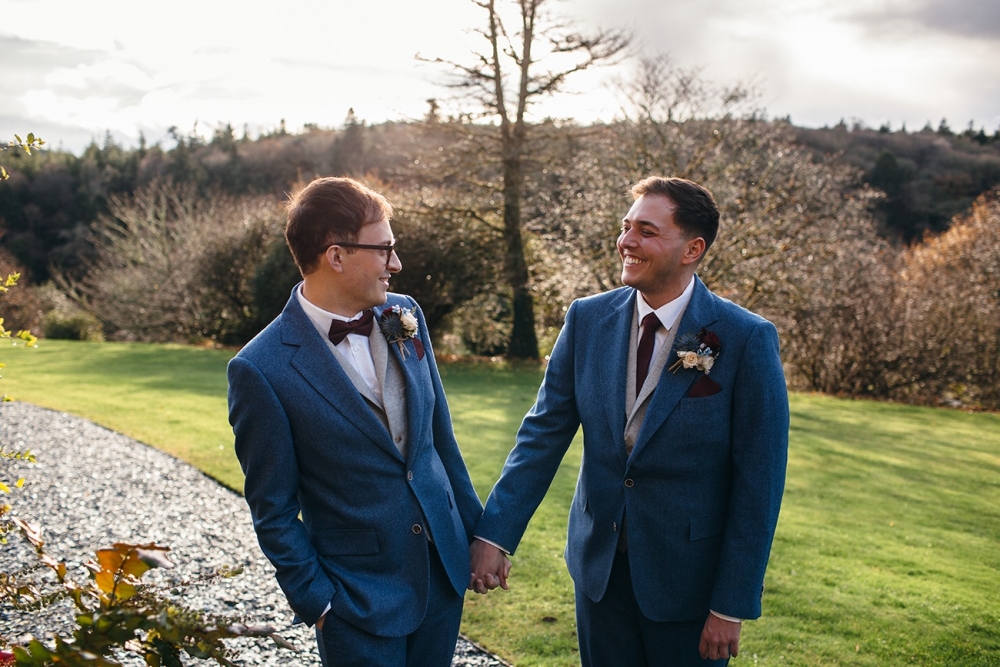 Having marked their original date with a small barbecue and lots of champagne, Adam and Darius were feeling primed for their new wedding plans for 30 when the 15-person limit came into effect. "There was a bit of mild panic and a healthy dose of hysteria but we were getting married next week!" laughs Darius.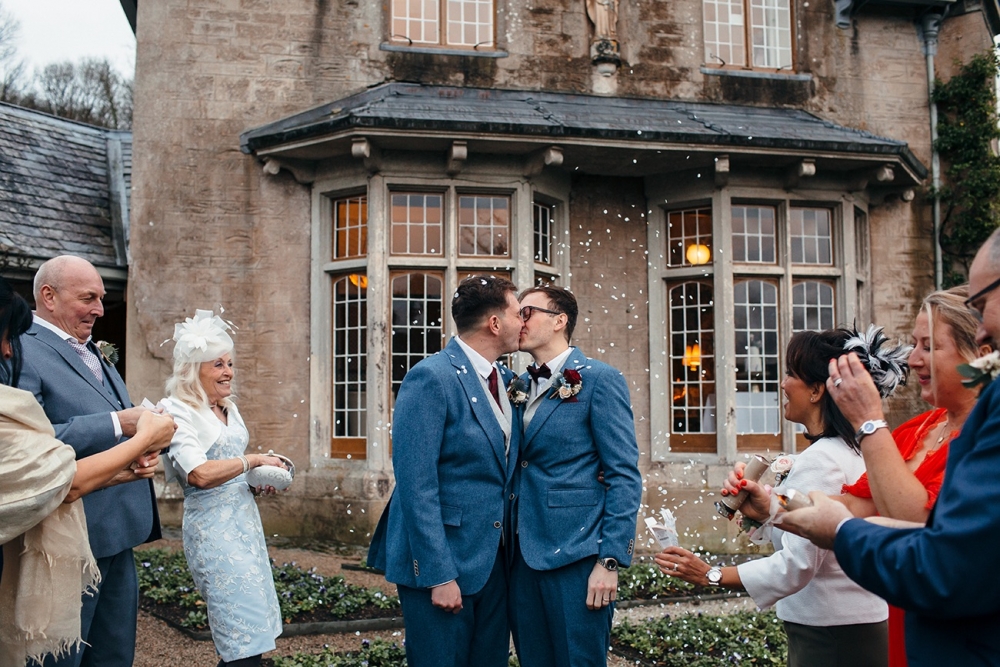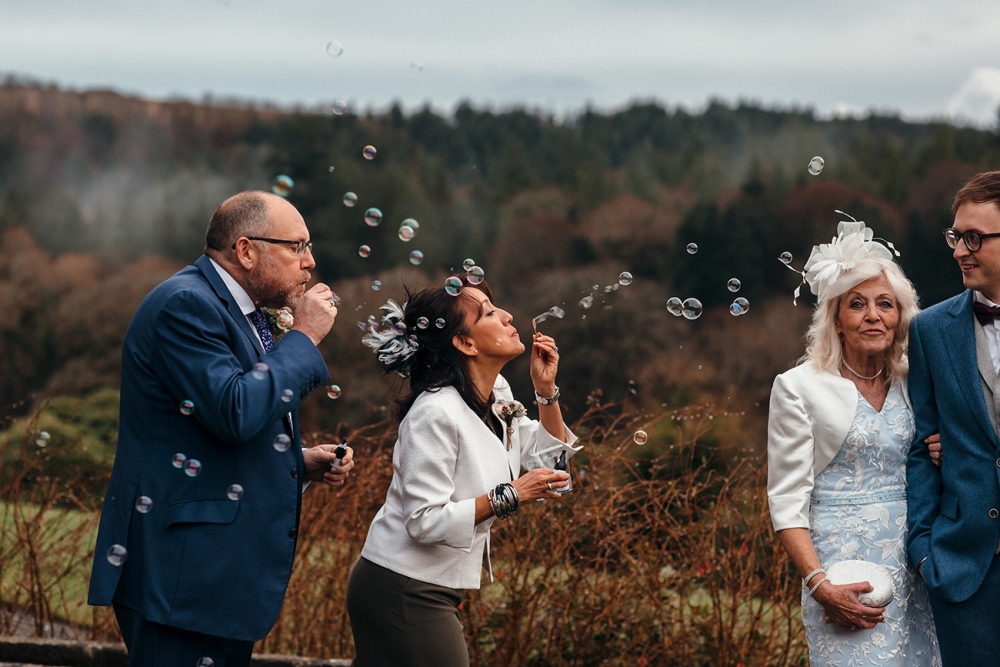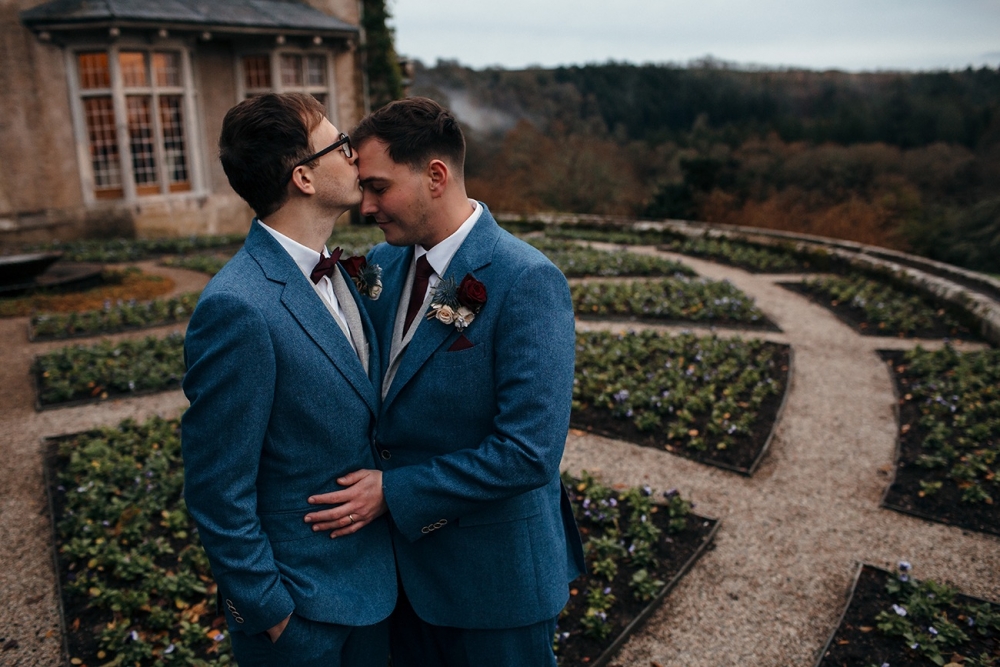 The day was a triumph, featuring an emotional ceremony on the parterre followed by photos, free-flowing champagne and canapés, and a sumptuous dinner. Plumping for a cake for 40 "so we could share it with family so they felt more included in the day even though they couldn't be with us – plus too much cake isn't a thing as far as we are concerned!", Adam and Darius gifted slices of rose and pistachio, and cherry bakewell to their nearest and dearest after the event.
The newly-weds also enjoyed a screening of messages of congratulations – "a fantastic end to an amazing day" – waking the next morning for a family breakfast before departing for their minimoon at The Pig at Harlyn Bay.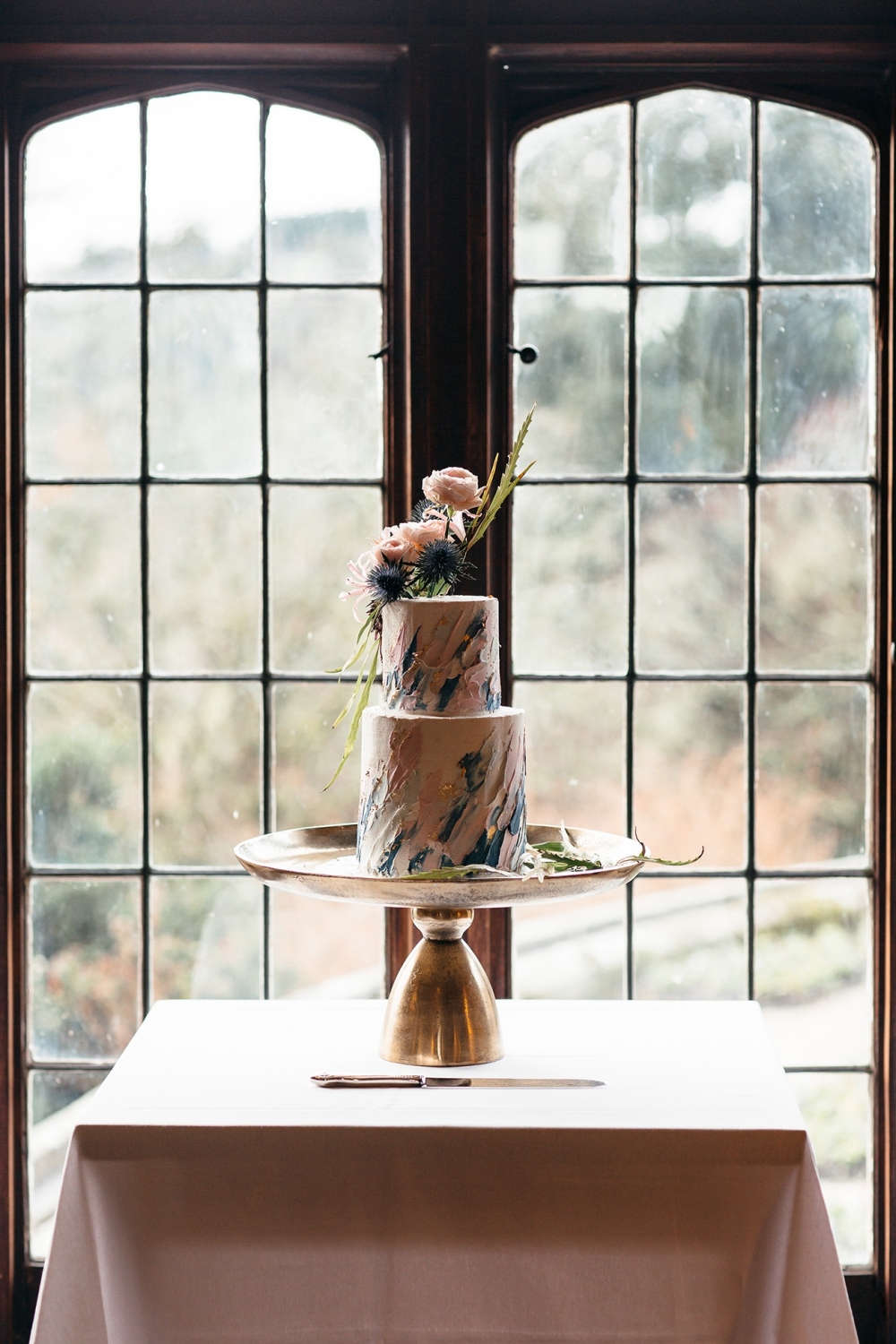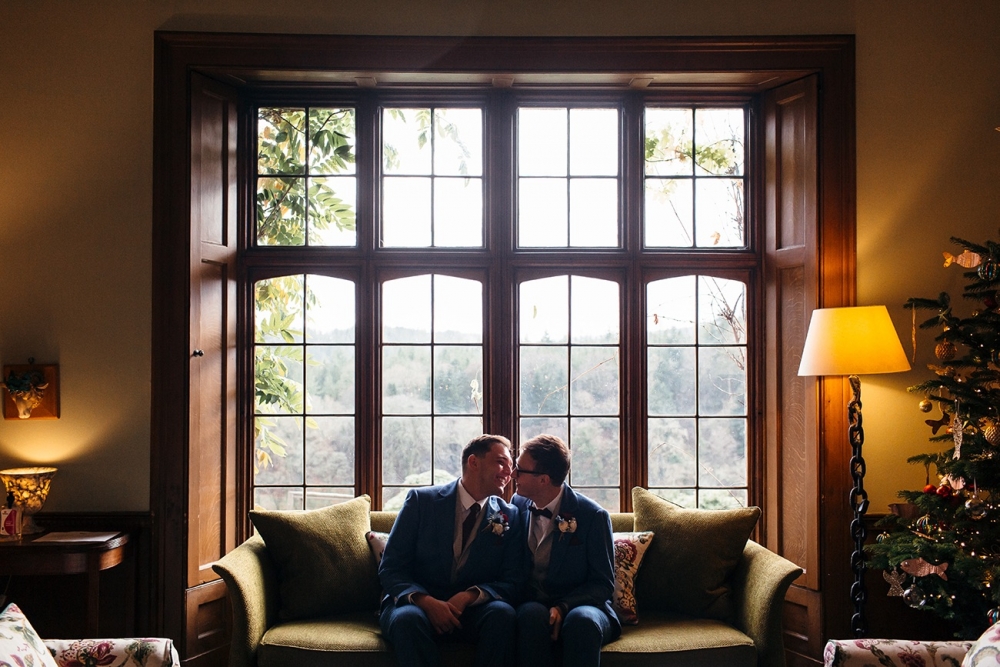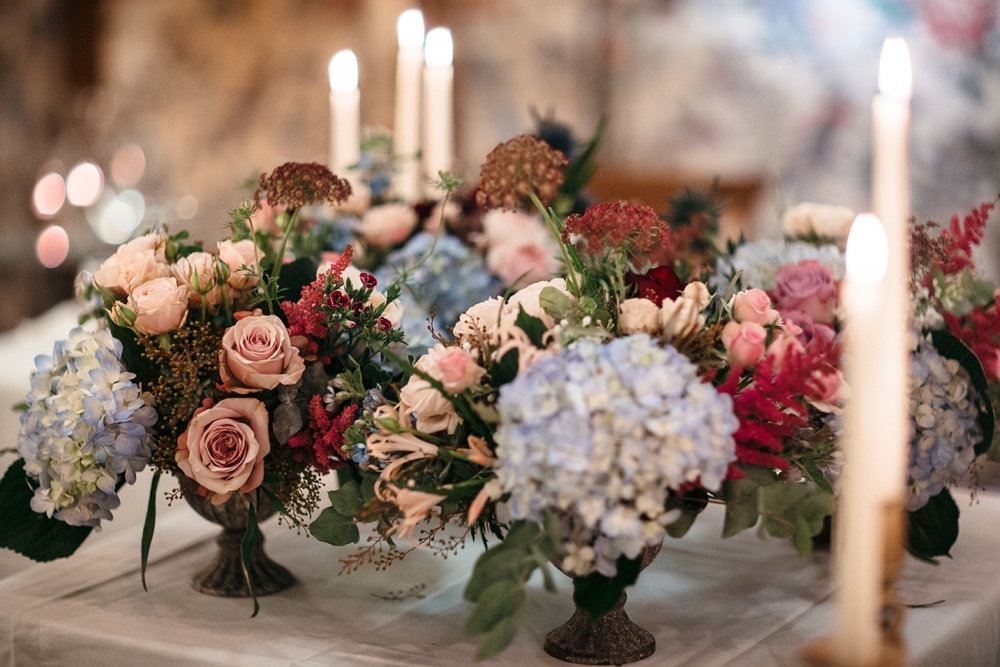 "The wedding we had was small, with just our parents as guests, but in hindsight the best decision that we made. Yes, we were gutted that all of our loved ones couldn't be there on the day, but we managed to get married at the most amazing venue and it gave us the great excuse to plan a big party for everyone to celebrate when it's safe to do so," says Darius in retrospect.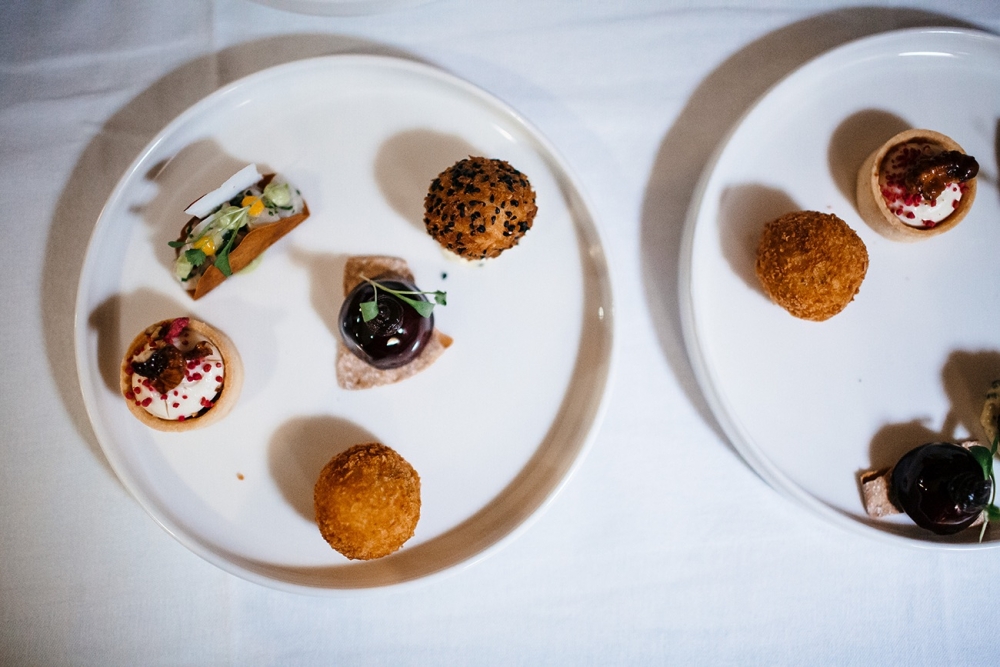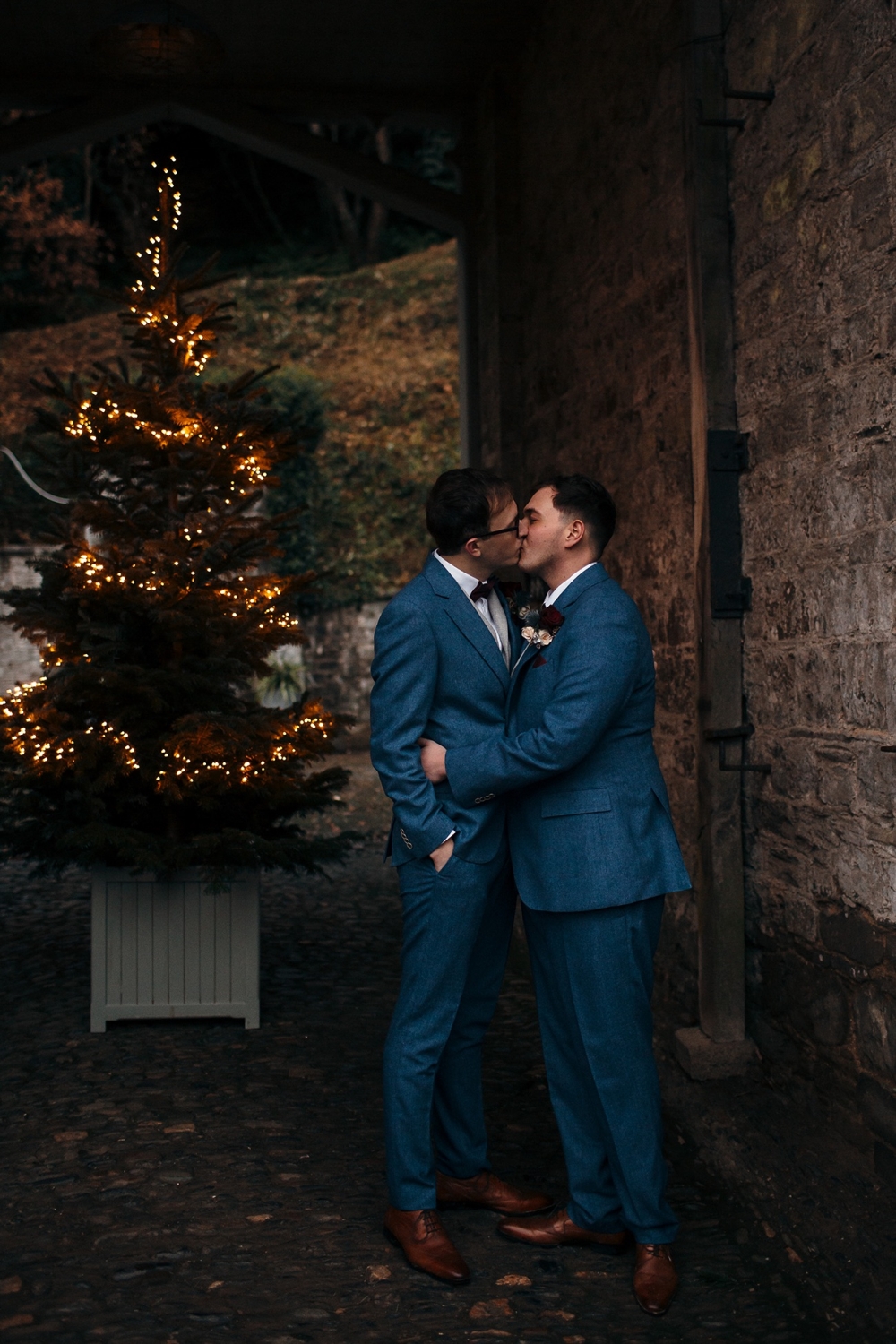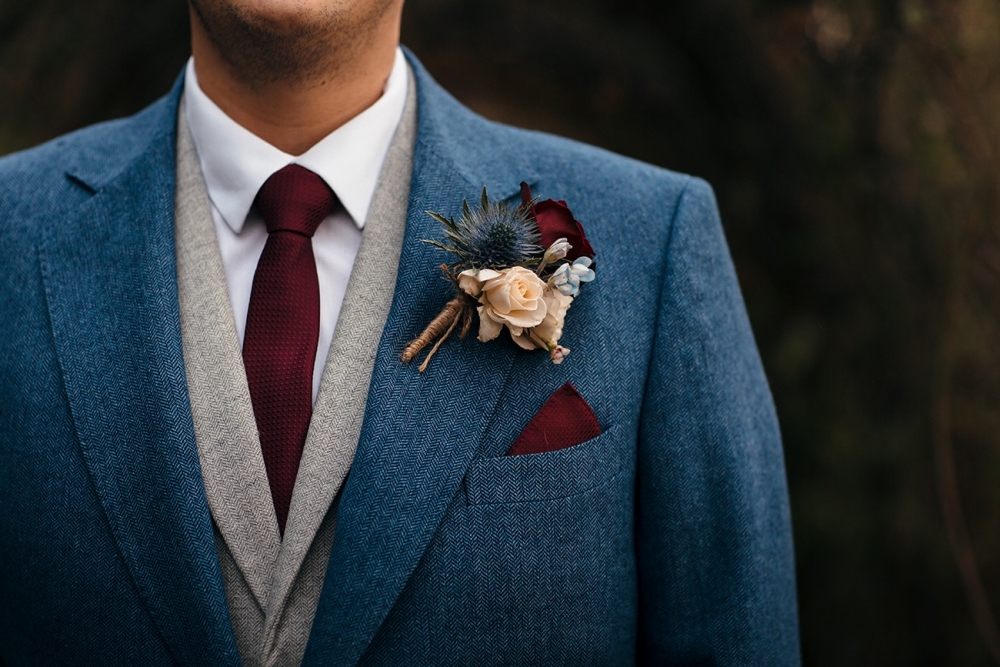 "Be bold and spontaneous," he advises. "If you can leave a few things to creative inspiration, the surprise will be really worth it when you get to see it on the day. And if you want to get married, what really matters is the two of you – just do it," he adds. "It's also a great excuse to plan a big party later!"
Wed

Directory

All you need from the finest wedding suppliers in Cornwall and Devon